The following contains spoilers for Harley Quinn Season 4, Episode 7, "The Most Culturally Impactful Film Franchise of All Time," now streaming on Max.
Throughout Harley Quinn Season 4, it's evident the Harlivy relationship might not be destined for a happy ending, after all. Sure, they love each other, but they're living two different lives. Harley wants to be a hero, which isn't conducive to Ivy's job with the Legion of Doom. Ivy wants to keep upping her villainous status with her mentees: the Natural Disasters.
Harley and Ivy's different pursuits has caused a rift between the lovers that will take a lot of work to patch. Shockingly, a trip to the future has confirmed things are destined to get worse, thanks to a daughter who's not exactly the bundle of joy the couple expected. The twist does end with some degree of resolution, though, leaving fans hopeful the couple can work through their issues and remind each other they're soulmates who ought to be more selfless.
RELATED: Harley Quinn Season 4 Gives Its Most Broken Hero a Twisted Shot at Redemption
Harley Quinn Season 4 Reveals Neytiri, Harley and Ivy's Daughter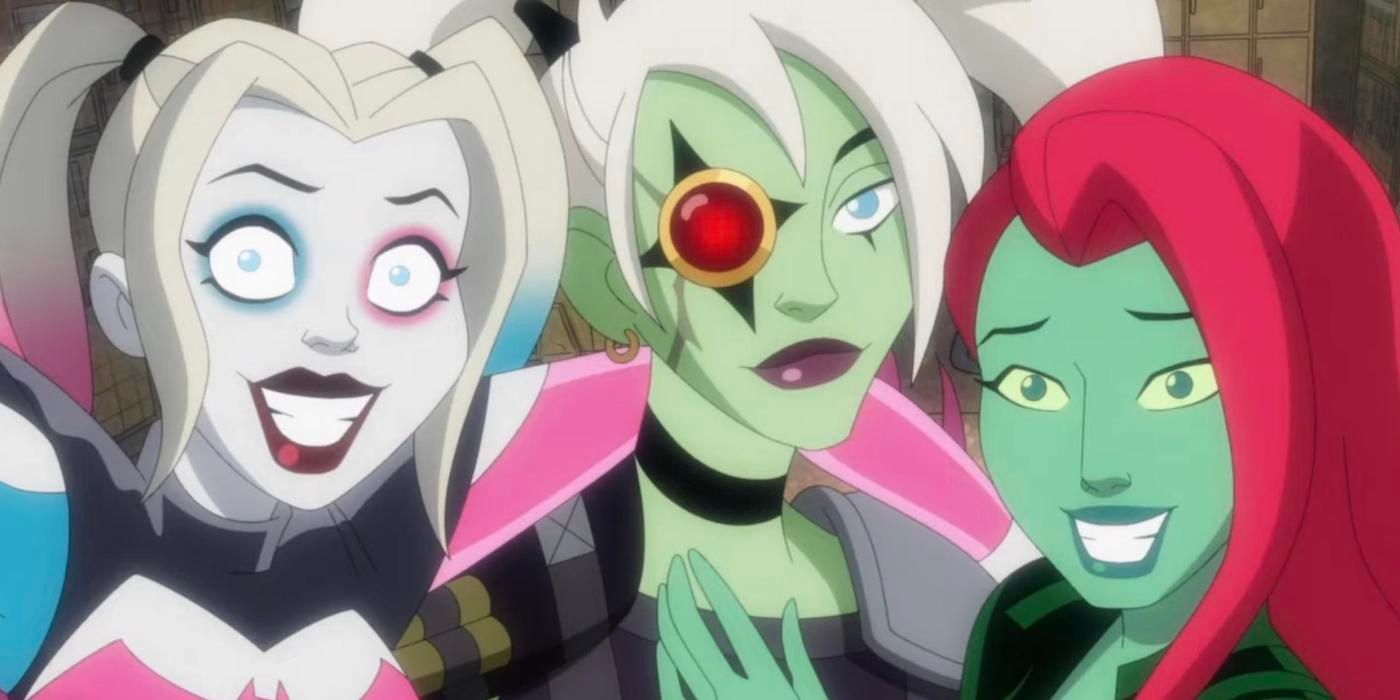 In Episode 7, "The Most Culturally Impactful Film Franchise of All Time," Harley and Ivy travel forward into their respective future when Harley steals a time sphere from the Legion of Super Heroes. She wants to visit their older selves, hoping to get advice. She's upset Ivy doesn't care about Nightwing being killed, and isn't making time for Harley when she's at her most vulnerable. As a result, she needs help and words of wisdom on how to improve their relationship.
Harley's ongoing problems have even led to her hallucinating and sleepwalking, so she wants advice from the most trusted source. Sadly, the future — 2048 — is a dystopian one where some mysterious apocalypse has unfolded due to Lex Luthor and the Legion of Doom. To make matters more complicated, Harley and Ivy meet their daughter, Neytiri. While they're happy to meet her, they also quickly learn she's a brat who ends up hating them. She betrays the couple, turning them over to an adult Damian Wayne, who has become Harley Quinn's Dark Robin.
Damian has also broken bad in this future. In this case, he gave Neytiri dirt and made her think it was unobtainium from the Avatar movies. Despite the jokes, it's a deep cut because Harley and Ivy can't believe their kid would backstab them like this. It turns out, they were unhealthy, toxic parents who constantly fought, lived in denial and neglected their problems. As such, when they died, these traits passed to Neytiri, who hates the thought of them existing in this reality again. All the Harlivy relationship does is remind Neytiri about how her parents were selfish, self-obsessed failures, so she wants them removed from the equation.
RELATED: Harley Quinn Season 4 Brings [SPOILER] Back – With an Even Scarier Twist
Harley Quinn Season 4 Has Neytiri Healing the Harlivy Bond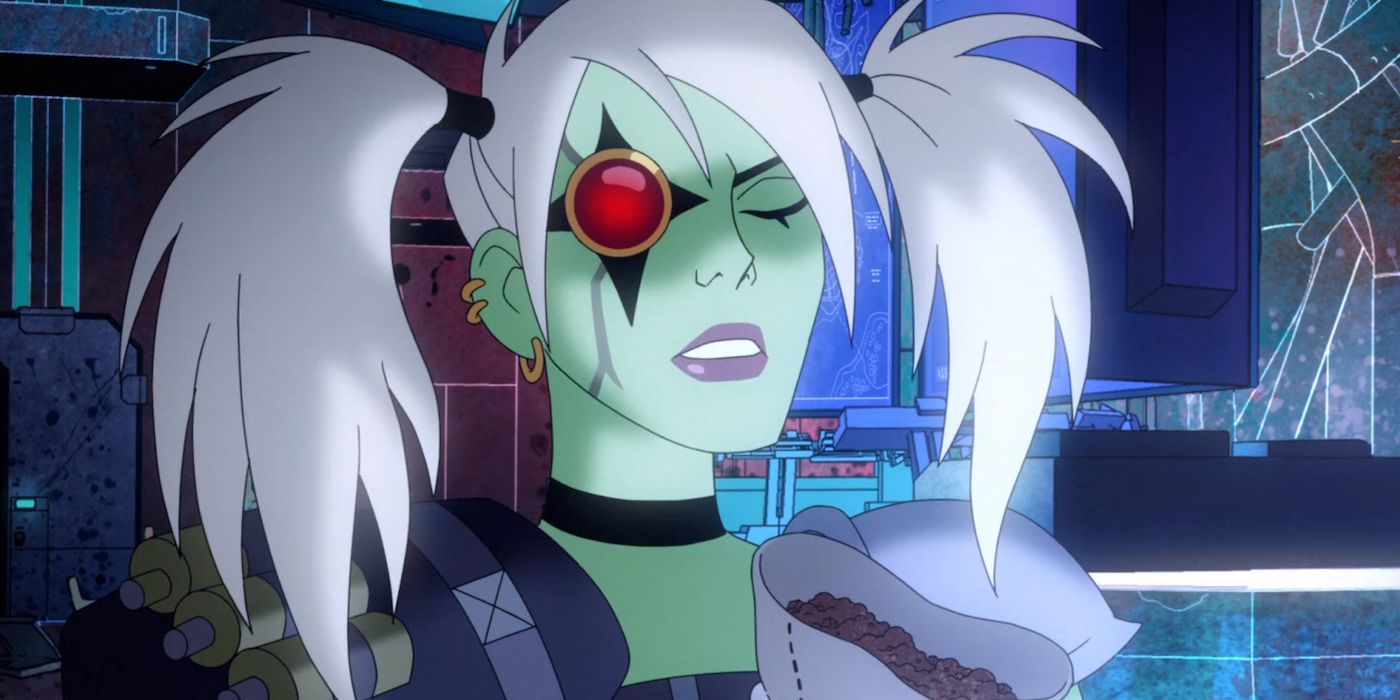 Coincidentally, the Neytiri issue actually helps heal the couple. When Damian tries to imprison and freeze them, they come clean. They're honest about how they ran from their issues, scared they'd hurt each other. They've done this before, forcing each other to be the perfect partner, but now they know they need to address these issues naturally. Sure, they adore the concept of love, but flaws, vulnerabilities and mistakes are part of it, too.
This leads to them rebelling with the help of one of King Shark's babies, beating down their daughter. It's hilarious but dark as they knock out her robotic eye out, letting her know it's a punishment for whining and turning out so evil. They admit when they get back to their timeline, they'll be better partners, stop Lex and fix the future. Thus, while they don't meet their older selves, this turns out to be for the best, with Neytiri as the ideal catalyst for change. She's a dark reflection of a broken past and haunted future, but now the women know how they need to mend things.
This ties into the show's main theme: consequences. Ivy has experienced this with the Natural Disasters getting the attention she was supposed to give Harley, which is a source of their arguments. Harley, on the other hand, has seen the ripple effects harming her mental health. Not to mention, it's trickled down to the Bat-family as she's struggling to help a Batgirl who's gone dark as well. It's why the ladies reset the sphere and pick the most fitting date where they can undo the errors and protect the integrity of the future.
RELATED: Harley Quinn Confirms It: Superman Lives in [SPOILER]'s Head
Harley Quinn Season 4 Still Has a Broken Reality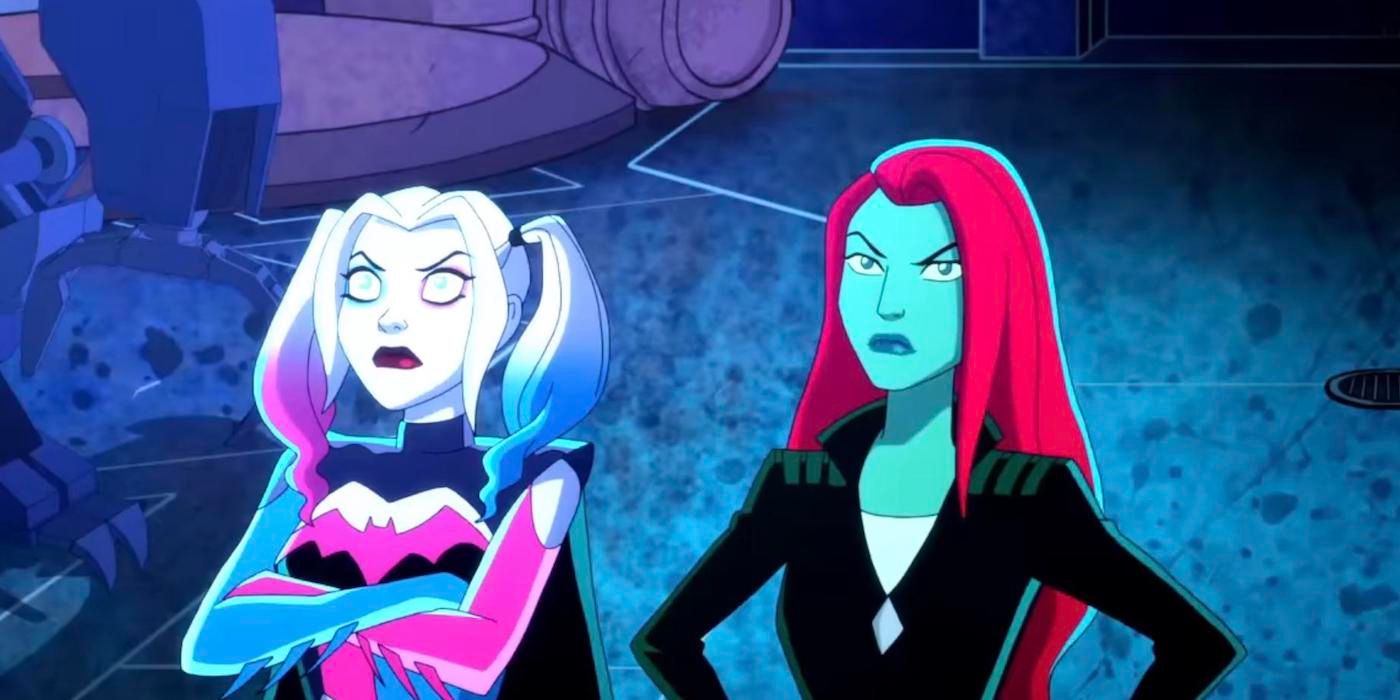 Unfortunately, when they get home, the Earth is still shattered. They don't get the date right, and when they arrive, Gotham is a mess. It foreshadows the possibility they were never meant to end up together, leaving fans wondering if they can truly fix this incident. The ladies hopping around the time stream is detrimental to the fabric of reality, and once more, their haphazard, go-lucky style is proving to have ramifications.
More so, their lack of being able to converse is dooming the planet again. It almost destroyed Gotham in Season 3, as Ivy embraced her place as an eco-terrorist. While she toned it down, Ivy's role with the Legion of Doom has kickstarted a series of problems building towards a monumental disaster. It's one of the rare instances in which Harley is not to blame either. She's only been trying to do the right thing, which hints that Harley may be better off without Ivy further down the line. Like Joker, Ivy loves control and her own sense of pride and reputation, which may deem her immiscible with Harley.
Harley Quinn is all about growth and evolution, but while Harley is progressing in her character development, Ivy is regressing. This time, Ivy spiraling into darkness is literally damaging the Earth, teasing audiences with a harsh truth: both ladies may not be a match for each other. Neytiri said as much, and even if the conditions and life variables change, it does feel like Harley and Ivy — while they love each other — might not fully be in love. They're simply walking two very different paths in life, and hopefully, once the timeline is repaired, they can really sit down and decide if they need to try again. At the very least, they may need to part ways to ensure they at least maintain the friendship that helped anchor the series for so long.
​​​​​​​Harley Quinn Season 4 debuts new episodes Thursdays on Max.
on bbc news
on hindi news
on the news today
on channel 7 news
ôrf news
campo grande news ônibus
ôpera news
campo grande news greve de ônibus
l1 news horário dos ônibus
l1 news ônibus
lago azul news ônibus
news österreich
news österreich heute
news österreich aktuell
news öffentlicher dienst
news österreich corona
news öl
news österreich orf
news ö3
news österreich heute aktuell
news österreich sport
ö24 news
ölpreis news
öbb news
ösv news
österreich news krone
övp news
özil news
öffentlicher dienst news 2023
österreich promi news