Although there are several emerald warriors in the Green Lantern Corps, the most iconic member is easily Hal Jordan. The classic Green Lantern of the Silver Age, Hal Jordan represents both legacy and change in comic books. Even though he's sometimes criticized as too "perfect" or even bland, Hal is actually a rather relatable character.
Many of Hal Jordan's more overlooked aspects make him into the Everyman Green Lantern. From his career changes to his troubled love life, Hal Jordan has some of the most glaring personal issues of any Green Lantern. While it's true that he can sometimes be written as an almost messianic figure by some writers, much of his development over the years has portrayed him as almost debilitatingly flawed.
RELATED: McFarlane Toys Reveals Exclusive Green Lantern and Black Lightning Figures
Why Some Fans Think Hal Jordan is Boring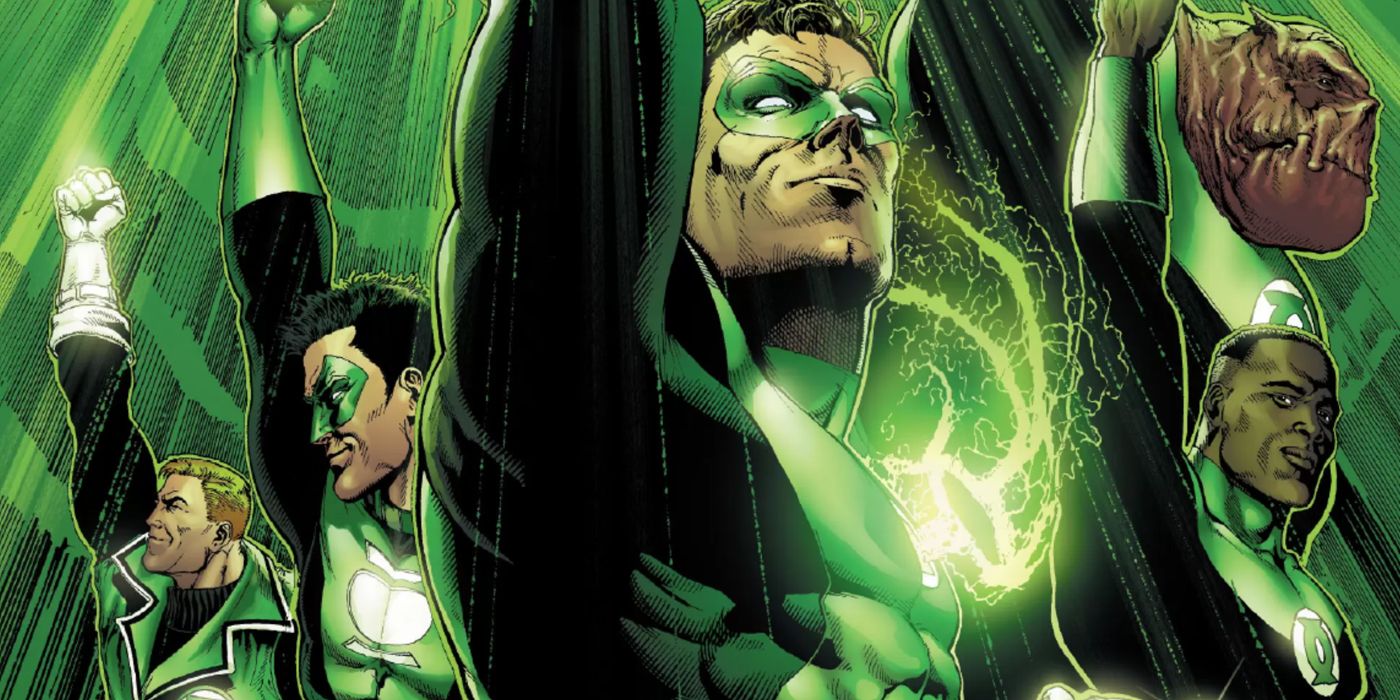 Hal Jordan and his best friend Barry Allen both represent DC's Silver Age of Comics. This is sometimes a narrative drawback, as they were created in an era when heroes were quite lacking in depth or interesting writing. Their successors have largely been seen as more layered, especially when Wally West is compared to Allen. They also both came back in a revival of their particular franchises, albeit under very different circumstances. Whereas some resented Barry Allen for coming back and reclaiming (at least partially) the spotlight from Wally, Hal Jordan's return from the dead truly revitalized the Green Lantern franchise at a time when it was sorely needed. This new era in the franchise was spearheaded by superstar writer Geoff Johns, who was obviously a big fan of the emerald hero.
The new Green Lantern comic put Hal Jordan back in center stage, all the while restoring many of his character elements and the brand's cosmic nature. This was a bit different from the more earthbound stories that Kyle Rayner starred in for the previous decade, and given that Kyle was written as more"relatable" and modern, it made Hal's return feel like a step back into the previous era. It didn't help that Jordan's newfound focus sometimes glossed over some of his character flaws, with even the lauded storyline Green Lantern: Rebirth rewriting his descent into villainy as Parallax. It was revealed that Hal was possessed by a fear entity named Parallax, changing the context of the infamous Emerald Twilight entirely. While doing this made Hal into an arguably saint-like hero, it did him no favors with the crowd that saw him as a Silver Age relic. However, Hal's true character flaws were noticeable decades prior.
RELATED: These Green Lanterns Need Their Own Shared Comic Instead Of Hal Jordan
Hal Jordan is Not a Perfect Hero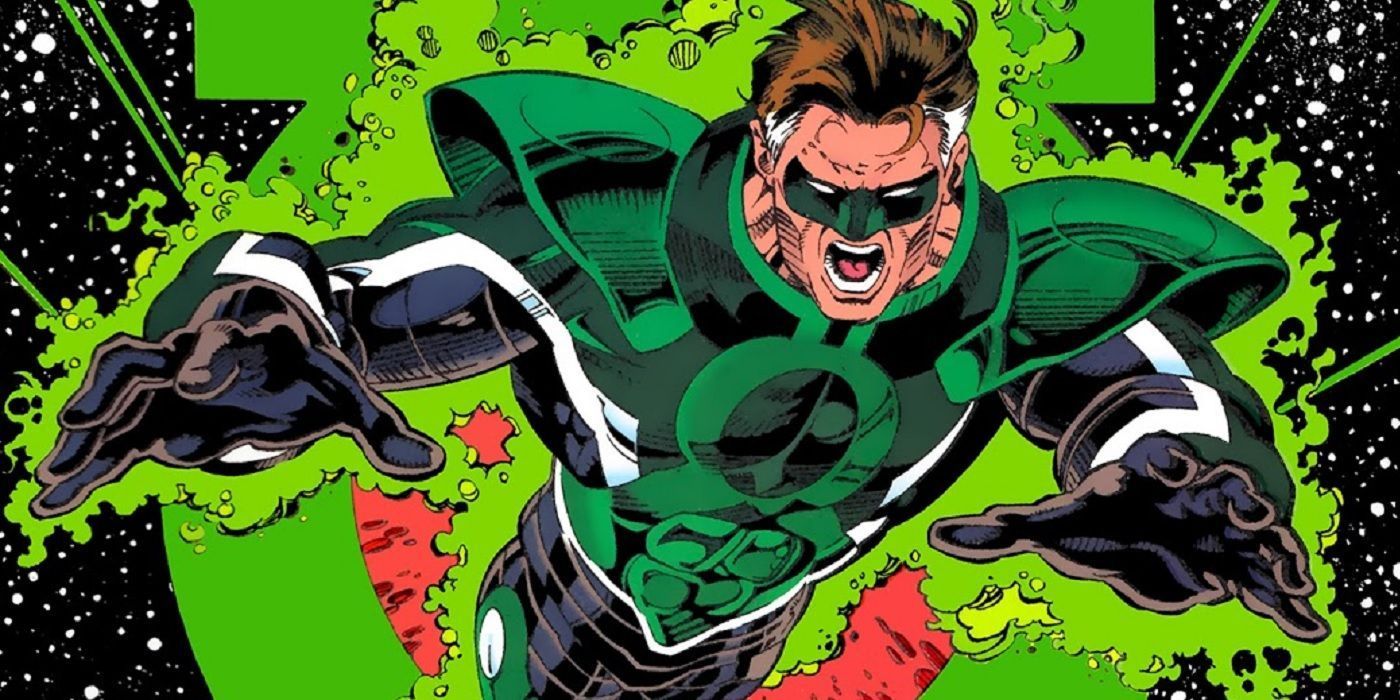 Hal's most well-known career is as a test pilot for Ferris Aircraft. This high-flying vocation was emblematic of the new sci-fi scope for the Silver Age Green Lantern comics, contrasting them well against Alan Scott and the more mystical Golden Age of Comics. This wasn't Hal Jordan's only job, however, with the hero failing to keep a career for long. Less than a decade into his publication history, Hal was suddenly characterized as a traveling toy salesman. He later became an insurance adjuster, which logically contrasted his cocky, action-oriented personality completely. Other jobs included Hal becoming a trucker and starting an air taxi business.
This lack of consistency in jobs outside of being a superhero is relatable on several levels. Being a Green Lantern is Hal's true dream and passion, with everything else failing to capture his attention for very long. This can be compared to adults working in menial jobs while their more creative endeavors are mere side gigs. Additionally, Jordan's love life is just as tumultuous. Carol Ferris was both his boss and his most iconic love interest, but their relationship wasn't nearly as steadfast as that of Barry Allen and Iris West. In fact, Carol went on to marry another man during the Silver Age. Not only was Hal heartbroken, but the whole ordeal made him quit his job as a pilot. From there, he bounced back and forth between more short-lived liaisons, including a rival salesperson and the much younger alien Lantern, Arisa.
RELATED: Why The Whole Green Lantern Mythos Needs A Golden Age Makeover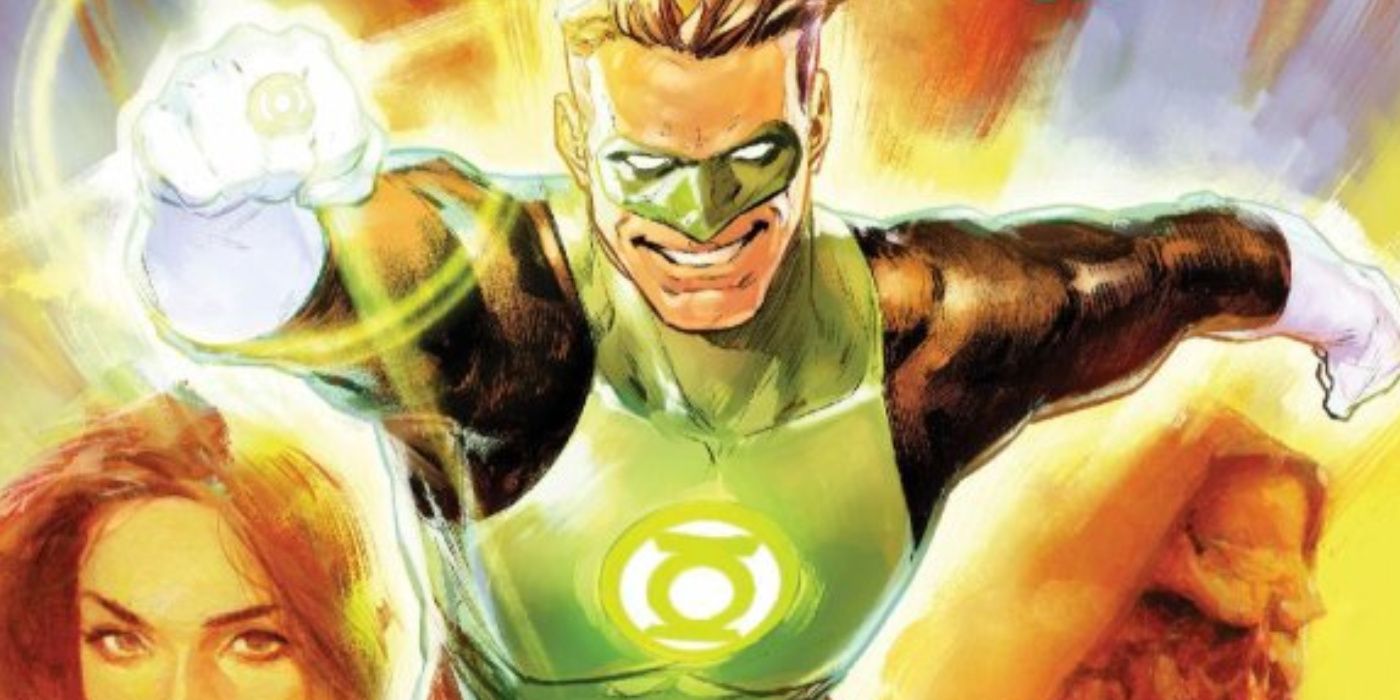 This gives Hal a sort of freewheeling, rolling stone quality, both in love and life in general. He never seems to commit to anything for long, let alone give a woman the time she deserves. It's resulted in periods where the untamed Hal has been outright homeless or bumming from one couch to the next. The irony is that Hal is usually portrayed as somewhat "conservative," but this is largely only in comparison to the loudmouthed liberal antics of Green Arrow. While their team-ups as "hard-travelin' heroes" made Hal out to be a bullish stick in the mud, he's not depicted this way unless the Emerald Archer is involved.
In short, Hal Jordan is by no means some flawless paragon. He's actually a good representation of someone who metaphorically "peaked" in their youth and has never been able to truly and consistently fulfill their potential in adulthood. Other representations of this include his former bout with drunk driving and his own fear allowing him to be possessed by Parallax. While there haven't been many recent runs that dive into these more human elements of the hero, this may be changing, with scenes from the current Green Lantern comic restoring Jordan's status quo at Ferris Aircraft while also challenging some of his actions. These story beats go a long way toward making him than just a bland face with a power ring, portraying the flaws and humanity behind his vaunted willpower.
on bbc news
on hindi news
on the news today
on channel 7 news
ôrf news
campo grande news ônibus
ôpera news
campo grande news greve de ônibus
l1 news horário dos ônibus
l1 news ônibus
lago azul news ônibus
news österreich
news österreich heute
news österreich aktuell
news öffentlicher dienst
news österreich corona
news öl
news österreich orf
news ö3
news österreich heute aktuell
news österreich sport
ö24 news
ölpreis news
öbb news
ösv news
österreich news krone
övp news
özil news
öffentlicher dienst news 2023
österreich promi news