Summary
Ghostbusters: Frozen Empire is introducing a new era of the Ghostbusters lore for a new generation of fans.
Frozen Empire's trailer also proves a much deeper meaning for Ghostbusters: Afterlife that adds to its importance.
Thanks to the many factors that have been brought to life by Ghostbusters: Afterlife, Frozen Empire has the best footing to start a new franchise.
The trailer for the upcoming Ghostbusters: Frozen Empire recently dropped, and it's taken the Internet by storm. Not much about the movie is known so far. But the trailer features some familiar faces. With that said, though, Frozen Empire also pushes Ghostbusters: Afterlife back into the spotlight again. When it came out in 2021, Afterlife inadvertently joined a club dominated by several horror movies. When someone in the movie world loves an old franchise enough, they'll often revive it with a legacy sequel, sometimes called a requel.
This idea blends the concept of a reboot and a sequel perfectly by sustainably recycling the original concepts with a modern twist. A great example of requels fall within the horror world with the Scream and Halloween franchises. Halloween (2018) was a requel, rebooting the franchise while acting as a sequel to the original movie, following up 40 years later. But, arguably, Ghostbusters: Afterlife is far more similar to Scream (2022). The fifth Scream followed up around a decade after Scream 4's release, reintroducing Ghostface and the beloved tropes from the franchise while simultaneously introducing a new group of characters to carry the new story into a new era.
Ghostbusters: Afterlife Followed the Ghostbusters Format
Ghostbusters: Frozen Empire Star Talks Animated Series Influence on Sequel
Ghostbusters: Afterlife got framed as a legacy sequel, which is often the best way to approach rebooting an old franchise. In the case of Ghostbusters: Afterlife, a legacy sequel was significantly more important following the 2014 death of Ghostbusters alum and co-writer Harold Ramis. The movie centers around Ramis' beloved character, Egon Spengler, using CGI technology to bring the actor back for one more movie while pushing the Spengler family into the spotlight. The movie starts with a lifestyle change– much like the first Ghostbusters movie where they're fired from their university positions– with Egon's estranged daughter, Callie, and her two children getting evicted. They uproot their lives and move to Egon's desolate farmhouse in the middle of Oklahoma. Unfortunately, it's abundantly clear that Egon's daughter despises her late father as he walked out on the family when she was a kid. So, much of the movie features family turmoil and the complexity of grief.
A light in Ghostbusters: Afterlife's darkness is young Phoebe, a glasses-wearing science lover who carries the best traits of her grandfather, Egon. She develops a slightly spiritual connection with his ghost in the house, playing chess and dabbling in his workshop. She also very notably gets involved in Ghostbuster business, researching about them, calling Dan Aykroyd's Ray Stantz at his store, and even breaking Ecto-1 out of her slumber for some ghost-busting activities. The movie features the return of the original cast, the Stay Puft Marshmallow Man, Zuul, and Gozer, while opening the Ghostbusters title to include new members, including Callie Spengler, Phoebe, her brother Trevor, and her friend Podcast along with Paul Rudd's Gary, who, along with being Callie's love interest, is a science teacher and Ghostbusters enthusiast.
Frozen Empire Proves that Afterlife Bridged a Gap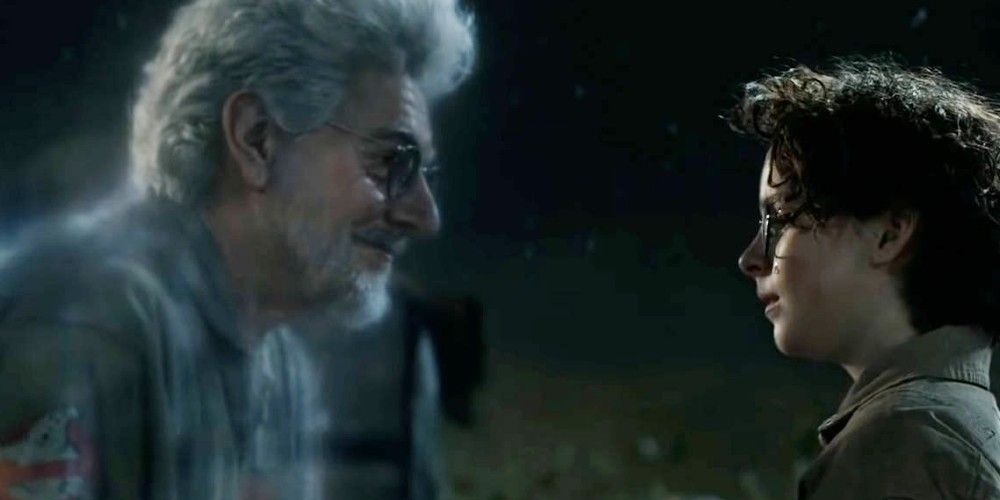 How Ghostbusters Created the Ultimate Symbol of Nostalgia
Ghostbusters: Afterlife, at its core, is still a legacy sequel as it played directly into the nostalgia factor. Aside from the homages to Egon Spengler and Harold Ramis' memory, every legacy character aside from Rick Moranis' Louis Tully reappeared in Afterlife, even though Sigourney Weaver's Dana Barrett only cameoed in the mid-credits scene.
The movie explored the original Ghostbusters, specifically through Phoebe's research, which included footage from the first two movies. It also briefly touched upon why they failed, with Ray expressing disdain for his old partner Egon, telling Phoebe that Egon destroyed them. He started to believe that Gozer would rise again, noting Gozer-enthusiast, Ivo Shandor's Summerville, Oklahoma mine. No one at Ghostbusters believed him, so he skipped town, stealing the Ghostbuster equipment and Ecto-1 to bring to Summerville. Ray's reunion with Egon's ghost features a heartbreaking moment where he apologizes for not believing him, breaking the group motto of "We're ready to believe you." The other Ghostbusters went their separate ways, with Pete Venkman returning to his work as a professor and Winston excelling as a businessman. The end credits even show a Winston and Janine reunion where he explains he'll always be a Ghostbuster first and even buys the old firehouse. That alone is a door opening for future Ghostbusters stories, as Winston has a mentor role in Frozen Empire.
As such, Ghostbusters: Afterlife bridged a gap between the original Ghostbusters movies, the modern era, and the future. There were plenty of teasers to set up an Afterlife sequel, and considering Gozer was the enemy in the requel, there's plenty of potential to start to move on further. Fans of the Ghostbusters franchise certainly wouldn't mind endless Ghostbusters sequels featuring the original bunch, but it's simply impossible. The original cast has, in fact, aged in the past 30 years, so keeping them at the center of the franchise is impractical. Afterlife did prove that they could have a part in future installments, and Frozen Empire proves this as the trailer depicts a new group wearing a new version of the Ghostbuster suits. It's safe to assume that Ray, Pete, and Winston will take on more of a mentor role in Frozen Empire and possibly future movies. Of course, they could still always pick up the Neutrona Wand and proton packs again. Fans have started theorizing about the new film, and sadly, some fans have speculated that Pete Venkman could fall victim to the Death Chill, with other theories suggesting that old foe Walter Peck could return to Ghostbusters. Regardless, Ghostbusters: Afterlife simply revived the franchise, taking the giant leap to make the franchise's future a possibility.
Because of Afterlife, Frozen Empire Can Start Something New
Ghostbusters Star Sigourney Weaver Wasn't Asked to Return for Afterlife 2
It's important to note that Ghostbusters: Afterlife was not the first Ghostbusters requel, as 2016 had a Ghostbusters movie, too. The most significant difference between the two is that Ghostbusters fans and critics absolutely did not like the 2016 movie. Of course, that's for several reasons, but many people didn't like the idea that the Ghostbusters would get replaced by a group of women. Simply put, that's where a lot of the issues started, and the sexist backlash started before the movie even got released in theaters. The trailer was relatively controversial as viewers criticized the humor, visual effects, and the gender-swapped cast. That, coupled with the high standards established for the Ghostbusters franchise, led to a swarm of pre-release critics that simply overshadowed the fantastic elements of the movie. Stars like Leslie Jones even faced toxic backlash for their involvement.
With that said, though, Ghostbusters: Afterlife didn't share those same disadvantages as it got set up to succeed from the get-go. Firstly, original Ghostbusters director Ivan Reitman was involved in making Afterlife alongside his son Jason Reitman. Unfortunately, Afterlife was the last movie he was involved in before he died in early 2022. So, there were direct ties to the original, whereas 2016's Ghostbusters movie didn't, as Paul Feig helmed that one. Afterlife was a pure success for the Reitman name and Sony's reputation. Some even consider it a saving grace for the company. The movie was pretty well received and a commercial success, scoring one of the highest opening weekend profits of the year. As such, it's unsurprising that an Afterlife sequel was greenlit soon after the movie's release, and folks already expect Frozen Empire to make waves. Some say it's nearly guaranteed to push the Ghostbusters franchise into a new series record, as it should put the Ghostbusters total at around a billion dollars.
Aside from the financial aspects, Afterlife, despite its mixed reviews, proved that a new era of Ghostbusters could work. While currently, there's no way to know whether a Ghostbusters movie without the old cast could work, the Afterlife and Frozen Empire movies have taken steps toward that point. Realistically, Afterlife could've been the perfect outlet for a complete passing-of-the-torch movie. But, because Frozen Empire's trailer features the old crew alongside the new group, it could follow a similar format to the Scream franchise. For instance, Scream (2022) was the perfect passing-of-the-torch legacy sequel, but Scream VI followed up with some legacy characters again, though the final girl, Sidney Prescott, was absent. So, they're dragging out the legacy aspects for a bit before shifting to a brand-new era. Like the slasher, Ghostbusters: Frozen Empire could still feature the legacy characters, but there's no telling if they'll be killed off or get a clear ending to their chapter. Luckily, there is a chance for Ghostbusters to keep going, even if the requel concept gets worn out before it's all over.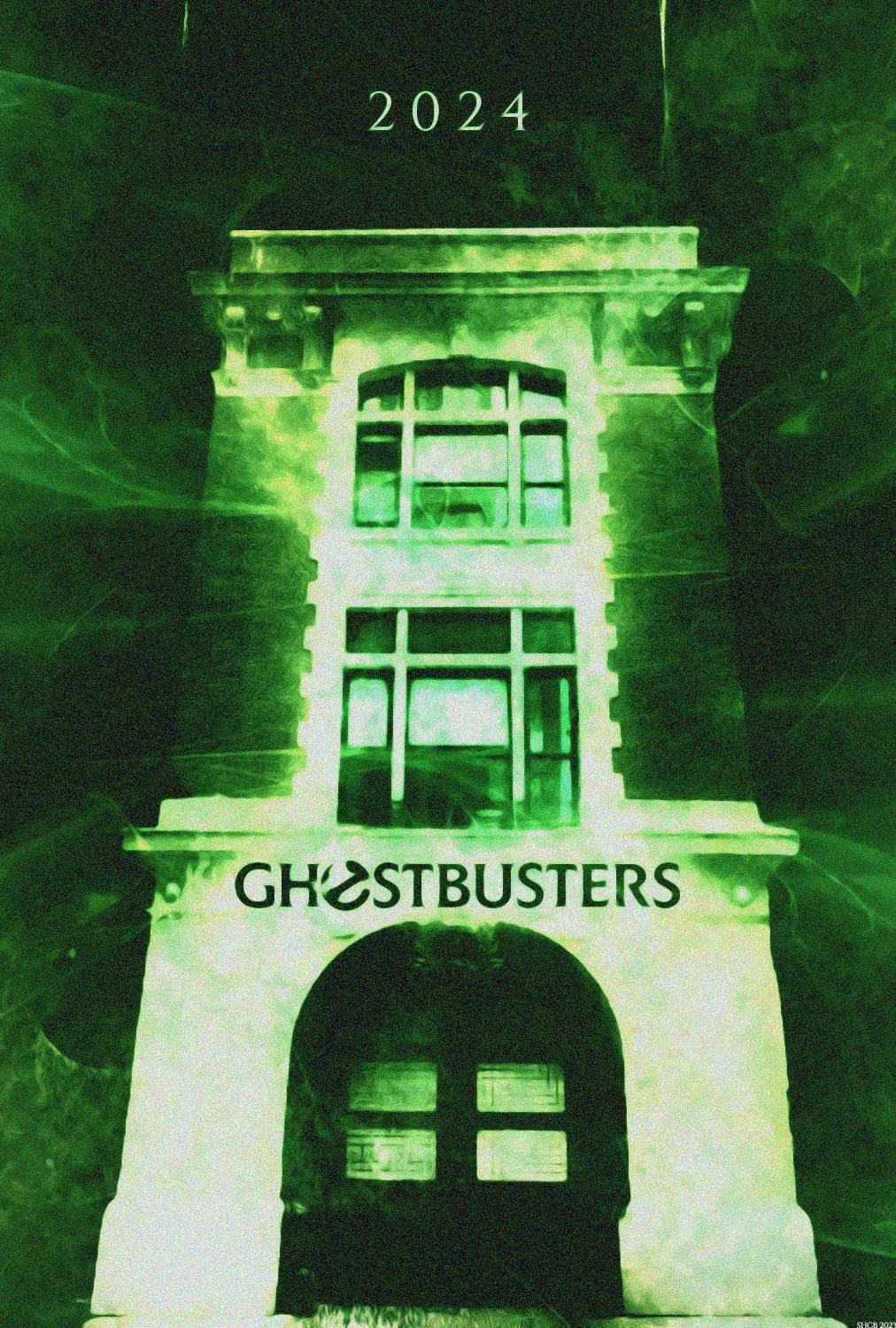 Ghostbusters: Frozen Empire
Release Date

March 29, 2024

Director

Gil Kenan

Cast

Mckenna Grace, Carrie Coon, Paul Rudd, Emily Alyn Lind, Finn Wolfhard, Bill Murray, Dan Aykroyd, Ernie Hudson

Main Genre

Adventure

Genres

Adventure, Comedy, Sci-Fi, Fantasy

Writers

Gil Kenan, Jason Reitman
on bbc news
on hindi news
on the news today
on channel 7 news
ôrf news
campo grande news ônibus
ôpera news
campo grande news greve de ônibus
l1 news horário dos ônibus
l1 news ônibus
lago azul news ônibus
news österreich
news österreich heute
news österreich aktuell
news öffentlicher dienst
news österreich corona
news öl
news österreich orf
news ö3
news österreich heute aktuell
news österreich sport
ö24 news
ölpreis news
öbb news
ösv news
österreich news krone
övp news
özil news
öffentlicher dienst news 2023
österreich promi news