Editor's Note: The following contains spoilers for Gen V Episode 6.
The Big Picture
Soldier Boy appears in Gen V as a projection in Cate's mind, reflecting her imagination of the character's foul-mouthed, chauvinistic personality.
The episode explores the concept of mental health through Cate's experience, showing how her isolation led to the creation of an imaginary friend based on a flawed superhero like Soldier Boy.
Despite Soldier Boy's negative traits, his presence in Cate's mind represents the complexities of trauma and the mind's ability to cope with loneliness and societal references, providing a unique perspective on mental health.
After three seasons of The Boys, it's pretty clear that this is a franchise that likes to go crazy as often as possible in its satire of the superhero genre, so Gen V couldn't be different. In Episode 6 "Jumanji," the series brings back Soldier Boy (Jensen Ackles), one of the main antagonists of The Boys Season 3 — but not in any way we could expect. As the clique of main characters is lost, the Hero of Heroes suddenly shows up to let them know what's going on, which leaves them — and us — a little mind blown.
For the second time in two episodes, Marie (Jaz Sinclair), Andre (Chance Perdomo), and Jordan (Derek Luh/London Thor) fall victim to Cate's (Maddie Phillips) powers. At the beginning of the episode, they confront her about having wiped their memories of the previous days. This is all part of a bigger plot led by Dean Indira Shetty (Shelley Conn), but Cate immediately regrets her actions and gives everyone their memories back. She then collapses into her own mind, taking everyone present along for the ride — and that's when Soldier Boy shows up and it starts to get weird.
What Is Soldier Boy Doing Inside Cate's Mind?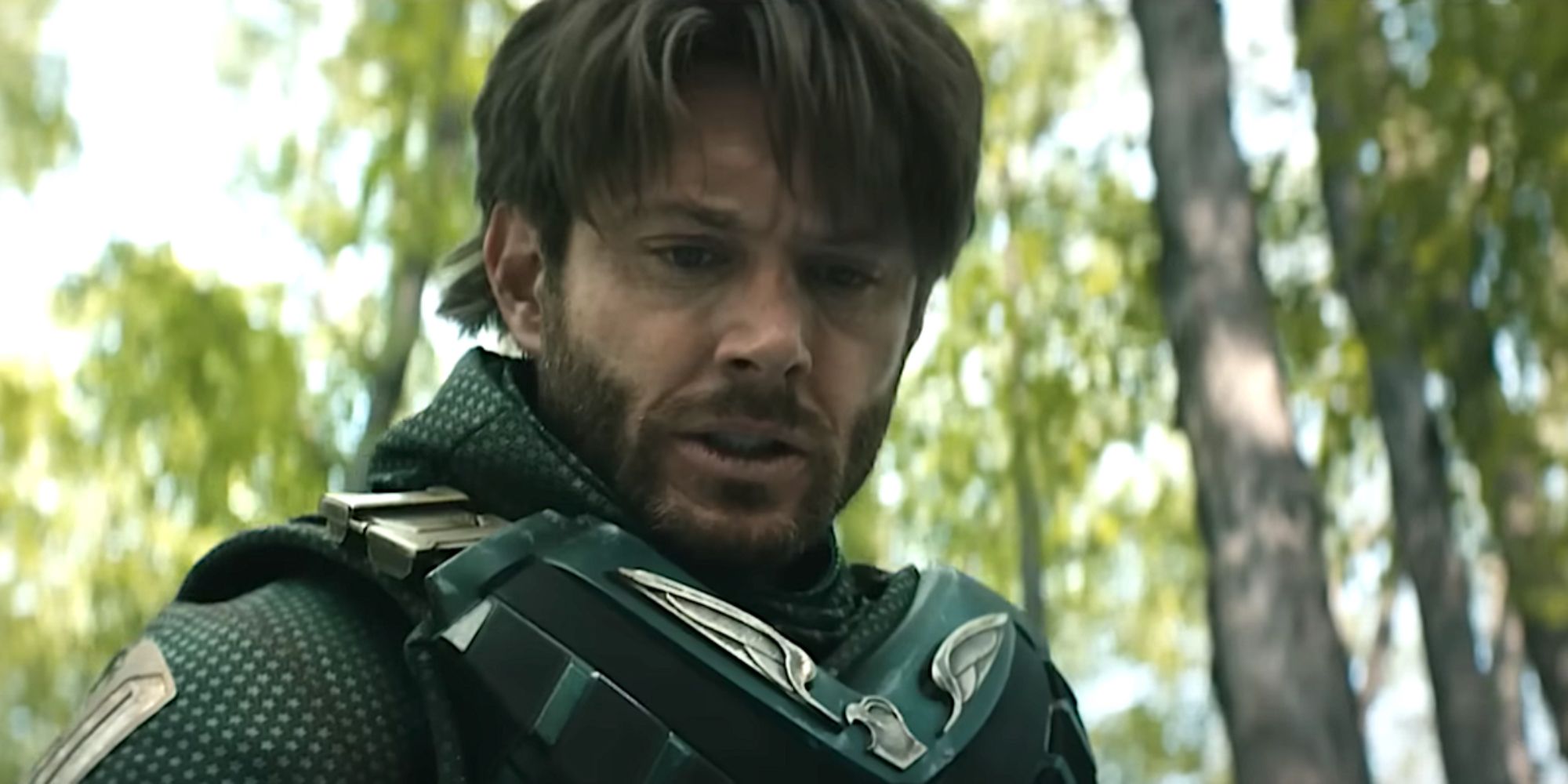 We knew Soldier Boy would be making an appearance in Gen V for quite a while, but the nature of this cameo was still a mystery. There were behind-the-scenes pictures and teasers showing him in a woods setting, but that could mean anything, right? Also, how would he be able to show up if, right now in The Boys universe, he's really back into cryogenic sleep after wreaking havoc in Season 3? He's under the supervision of one of Billy Butcher's (Karl Urban) mentors, Grace Mallory (Laila Robbins), so he couldn't have simply broken free and decided to go around having fun at Godolkin University.
As it turns out, what we see in "Jumanji" isn't the real Soldier Boy, but a projection of his character that lives in Cate's mind. He's the person she based her imaginary friend on, with all that entails — foul mouth, chauvinistic personality, clueless patriotism, everything. As Andre, Marie, and Jordan wander through the woods, Soldier Boy explains where they really are, and that Cate wants them there for some reason. He doesn't understand why, but they'd better figure it out before they get stuck in her head for good. He reveals that the thunder they constantly hear is actually bursting blood vessels. "Cate's head is unraveling in real-time. If she becomes a vegetable, so do you," he warns them as he is exploded by lightning before he can tell them how to get out.
What Soldier Boy really means is that Cate is currently having a seizure. When she uses her powers on people, we see how that forces her body, making blood vessels burst around her pupils and her nose bleed. She may be a Supe, but her body is still human and works the same way as anyone's, meaning her head needs to have blood flowing at all times. A burst blood vessel interrupts this and causes an aneurysm, and, given how her powers work, she's even more prone to having those than an ordinary person would. We see how Marie is able to help her wake up by restoring the regular blood flow in Cate's body. Of course, in reality, the human body is much, much more complex than that, but that's the gist of how it's supposed to work.
Why Would Cate Need a Soldier Boy Imaginary Friend?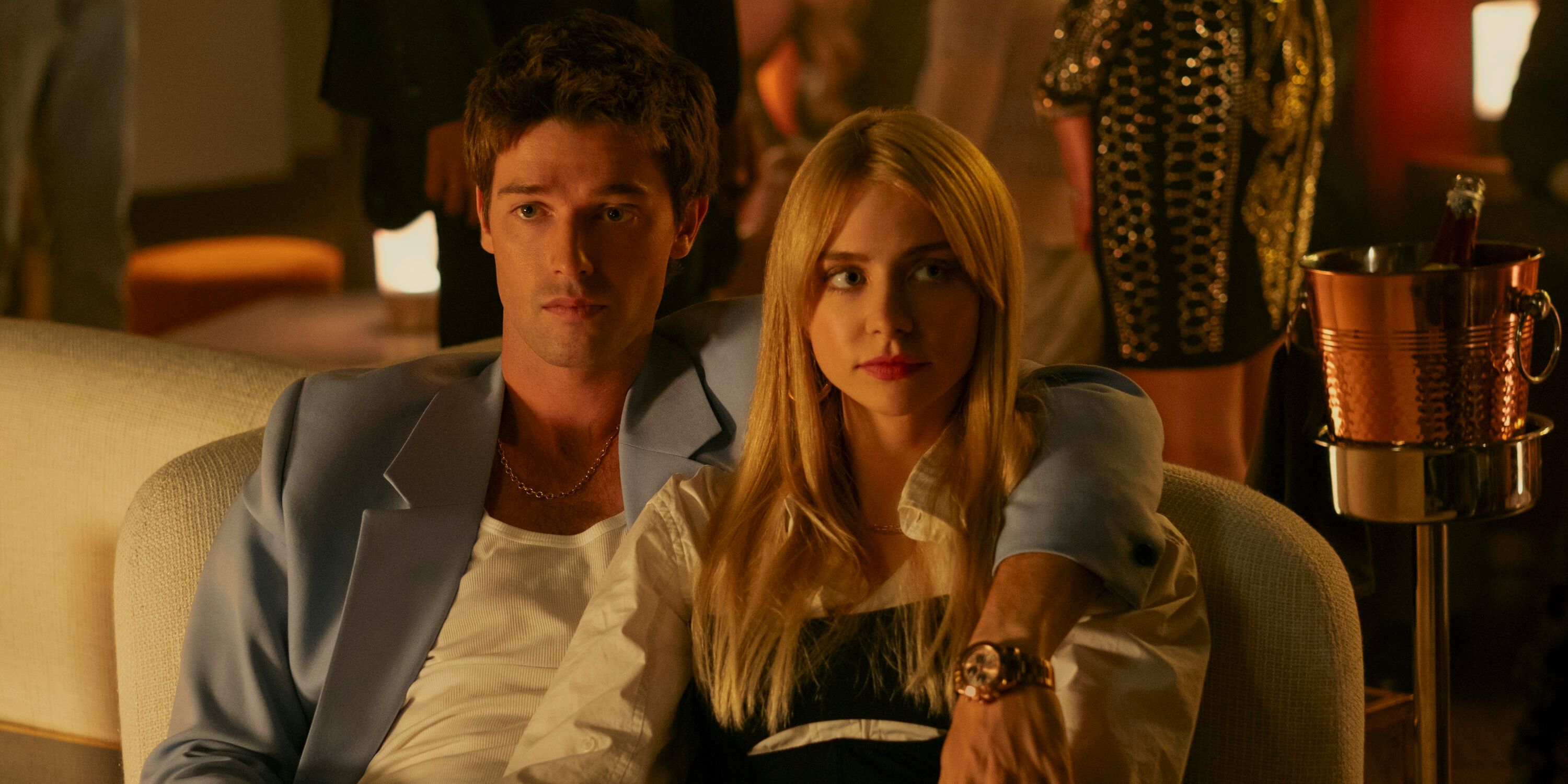 Even though we were anticipating Soldier Boy's cameo, it was still a surprise to see how he shows up in Gen V. We know how The Boys likes to get weird, but it also always finds a way to do so in a sensible way (as contradictory as that sounds), even if it means puppet slaughter or bringing back an a-hole such as Soldier Boy. Every character in the spin-off so far represents a real-world issue in their arcs, and "Jumanji" focusing on what happens inside Cate's head makes for an interesting debate about mental health. We now understand that Soldier Boy isn't real when he shows up, but rather a projection of the actual character that Cate's mind created to perform the duties of an imaginary friend.
Cate mentioned earlier that she was responsible for her younger brother's disappearance when she was a kid, because while in physical contact with him, she told him to get lost. We know that's how her powers work, so the boy followed her orders and vanished, never to be found again. We see the aftermath of this shortly before Soldier Boy shows up, and we also see what happened to her afterward — her family isolated her out of fear of her powers. She grew up alone inside a bedroom that was turned into a bunker to make sure she couldn't get out; but the mind has ways to deal with that, especially younger ones. An imaginary friend, then, is a way for the mind to deal with loneliness, because kids are supposed to have friends and be part of a social circle of people their own age. That's how they grow up to be fully functional members of society — but Cate didn't have that. She still was surrounded by Supe culture, though, and, because it is the only reference she had growing up, her mind picked one of them up to base its imaginary friend on — Soldier Boy is simply not the best model, though.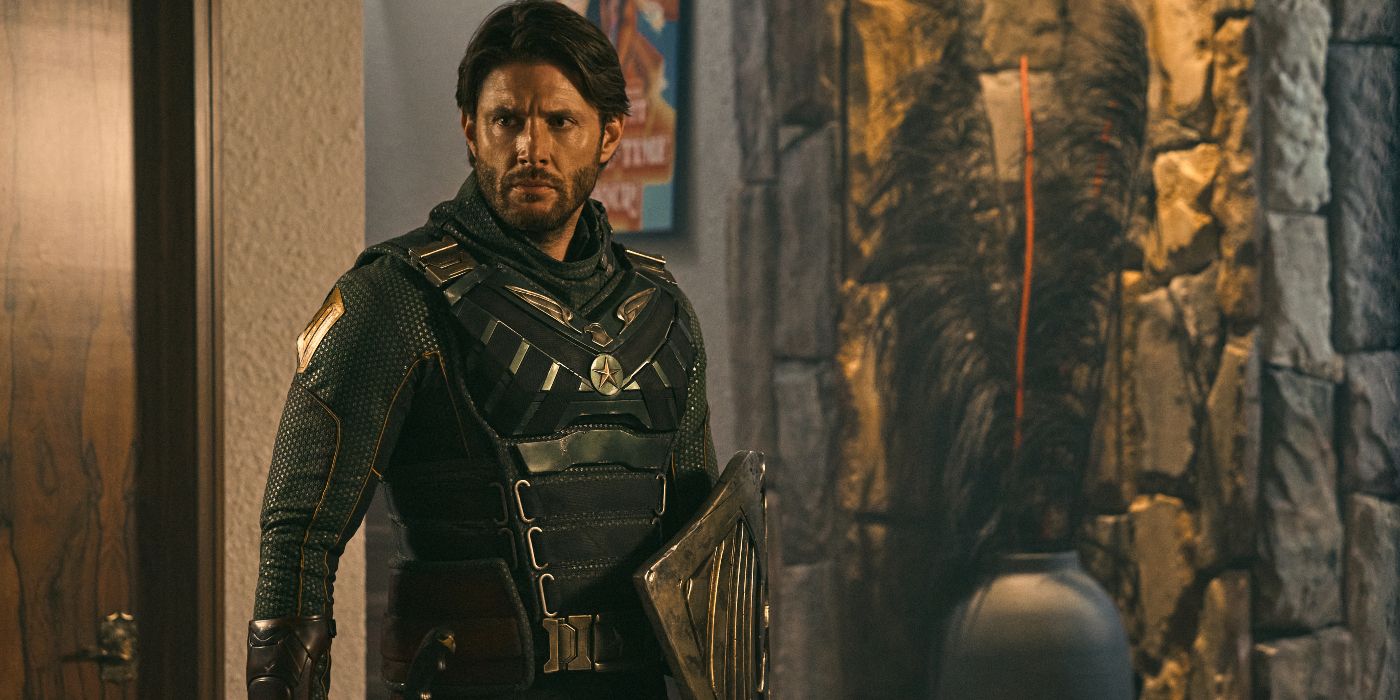 Mental health is always a delicate matter, but it's still amazing how The Boys, and now Gen V, manage to debate such complicated real-world issues in such an eccentric, yet sensible way. Soldier Boy is a construct of Cate's mind, but his depiction is still pretty much the same as he is in the real world. He's still a terrible person, and yet it makes a lot of sense she would pick him as the model for her imaginary friend. He spits more curse words than we can count in and says things we're pretty sure Cate herself wouldn't want to be said about her, but that's who Soldier Boy is — he doesn't care about anything but reasserting his dominance in an almost animalistic way.
This shows that Cate's mind is traumatized, but still in contact with a more objective comprehension of reality. She could have conceived her version of Soldier Boy as perfect, maybe even as being an extra member of the Jonas Brothers (sorry Andre, but it's okay for anyone to like them, okay?), but he's still a chauvinistic pig who became the artificial assistant for the mind of a little girl, which would be the worst thing the actual Soldier Boy could ever imagine. We just can't help but love him, and what he represents inside Cate's mind, though. Maybe we're terrible, too.
on bbc news
on hindi news
on the news today
on channel 7 news
ôrf news
campo grande news ônibus
ôpera news
campo grande news greve de ônibus
l1 news horário dos ônibus
l1 news ônibus
lago azul news ônibus
news österreich
news österreich heute
news österreich aktuell
news öffentlicher dienst
news österreich corona
news öl
news österreich orf
news ö3
news österreich heute aktuell
news österreich sport
ö24 news
ölpreis news
öbb news
ösv news
österreich news krone
övp news
özil news
öffentlicher dienst news 2023
österreich promi news