With Upload Season 3 well on its way, now is a better time than ever to revisit the Prime Video sleeper hit series. Despite being a relatively new series, Upload is jam-packed with clever and funny scenes that make it a great addition to the sci-fi comedy genre. This isn't at all surprising considering the show's hilarious premise.
If you aren't familiar with it, Upload is a show wherein people can opt into a digital afterlife as long as they can afford it. While this may sound great in theory, the show goes on to depict how absurd this all is. The show pokes fun at a future wherein death is only for people and how inherently dystopic it all is. As we eagerly await Season 3, let's take a look back at the ten funniest moments from Upload.
10
A.I. Guy Calling His Manager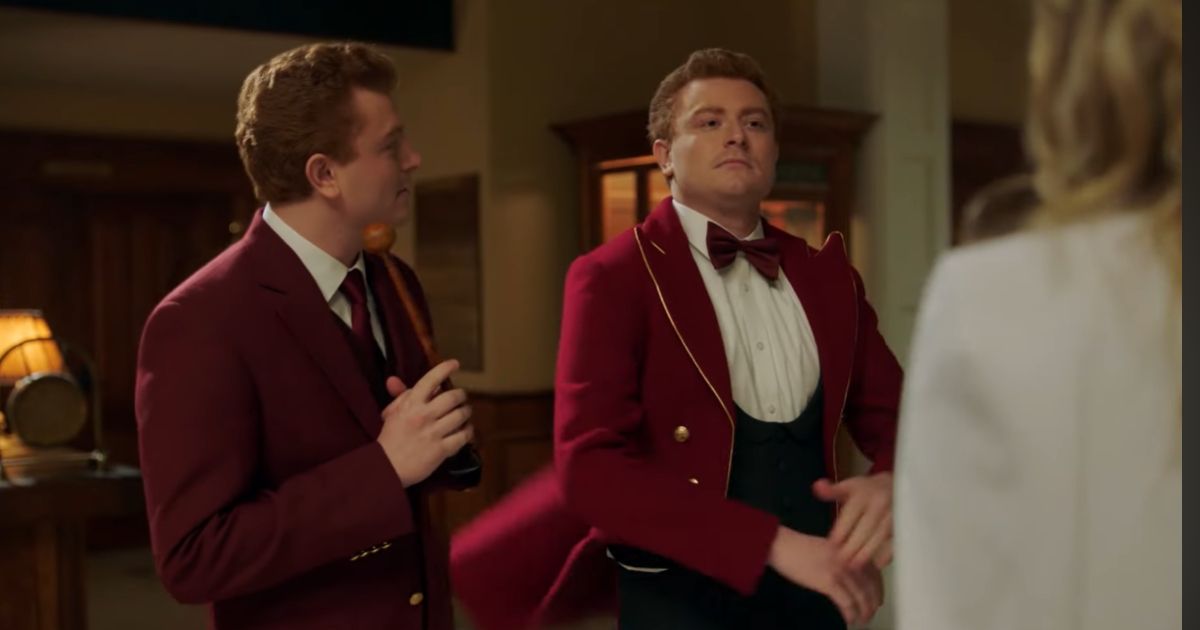 A.I. Guy is one of the most important "characters" in the series. He's an artificial intelligence that works all the menial jobs at Lakeview. He's responsible for making sure that all the residents have everything that they need. There's absolutely nothing outside the scope of A.I. Guy's responsibilities.
When Ingrid decides to live in Lakeview, she asks A.I. Guy to get Nathan's living space ready in order to accommodate two people. When she isn't satisfied with how A.I. Guy is helping her, she demands to talk to his manager. Since A.I. Guy is basically his own manager, he just produces a clone of himself to deal with Ingrid's demands.
9
Seeing the A.I. Guy Baby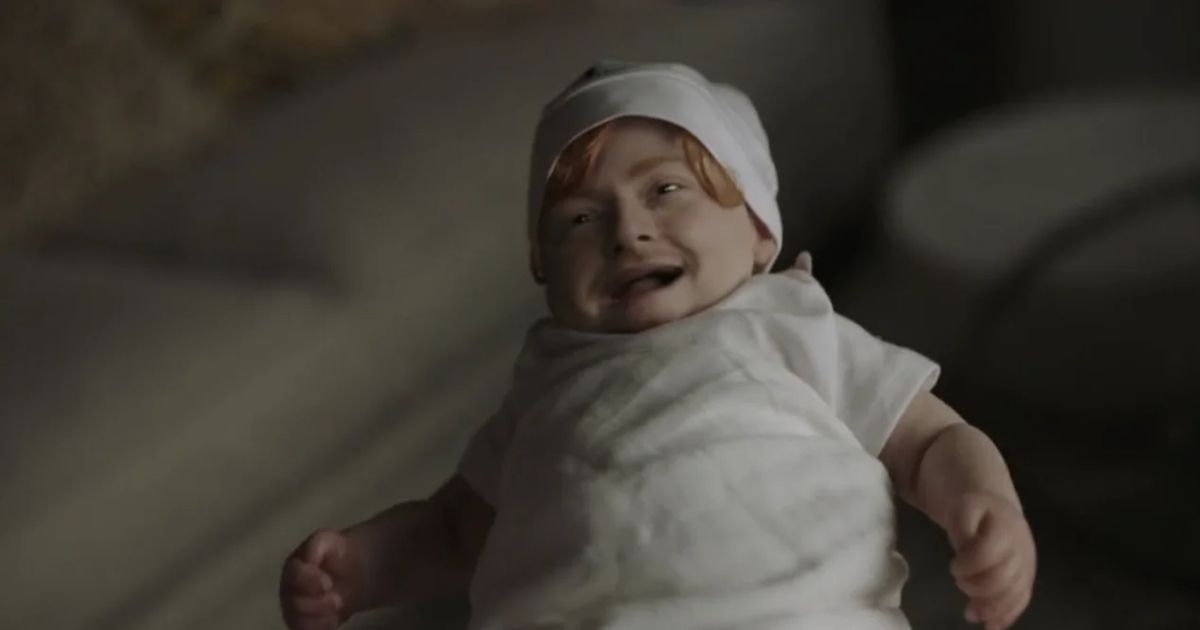 We could fill up this list with just moments with A.I.Guy because of how funny all his scenes are. Aside from his other responsibilities, A.I. Guy also serves as the A.I. baby for residents who want to try their hand at raising children.
Related: 10 Series to Watch While You Wait For Upload Season 3
Whoever created this model likely owns a second home within the uncanny valley itself. This scene was hilarious as you could really tell that the team behind this knew what they were doing. Unlike some of the biggest CGI disasters, they intentionally made the model for the baby grotesque to amuse the audience.
8
The Bread Exploit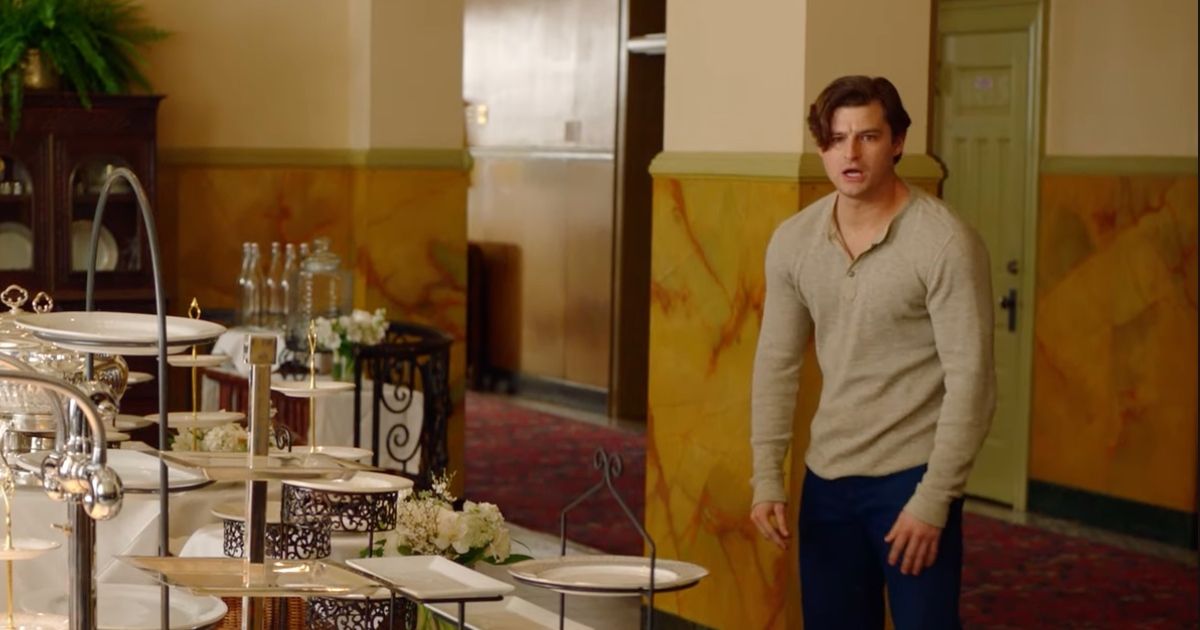 While the concept of a digital afterlife might seem unimaginable, it's surprisingly similar to a video game. And like all video games, this one comes with some pretty hilarious exploits. Now, we can point to a handful of great examples, but the funniest one has to be Luke's infinite bread exploit.
Residents of the digital afterlife Lakeview follow a strict dining schedule. Food is laid out in the morning and is removed by 10:00 AM. However, Luke reveals that there's an exploit that residents can utilize in order to spawn a piece of bread. Luke demonstrates this by repeatedly opening and closing the ice machine until a piece of bread spawns nearby.
What makes this scene so funny is because of how crude it all is. For something so advanced, the digital afterlife isn't beyond being taken advantage of by such a simple exploit.
7
Using Mind Frisk on Nathan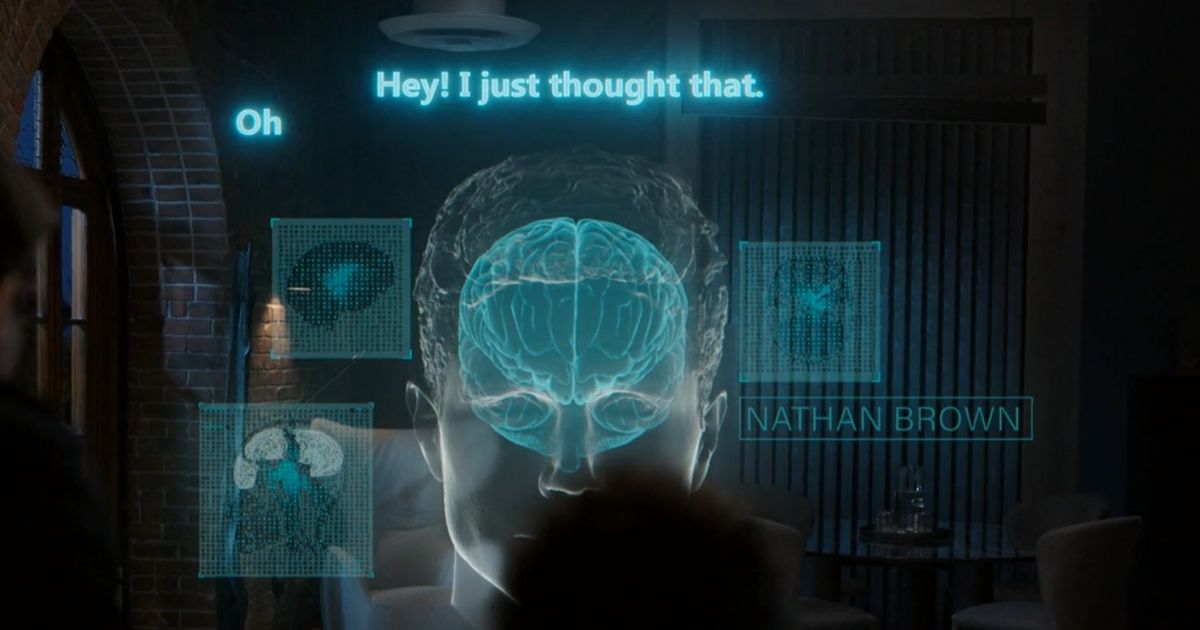 After Lakeview is attacked by the Ludds, an anti-technology group, management takes advantage of the situation by deploying a new program called Mind Frisk. MindFrisk was built to scan through all the thoughts of Lakeview residents in order to identify potential threats. Nora and Nathan spring into action and attempt to hack the program before it can come online.
When the two finally manage to access the program, they decide to test it out to see how it works. The two are shocked to find out that it can read Nathan's thoughts as he thinks them. This leads to a pretty funny, albeit awkward, scene as Nathan can't hide his feelings for Nora.
6
Luke Catfishes His Date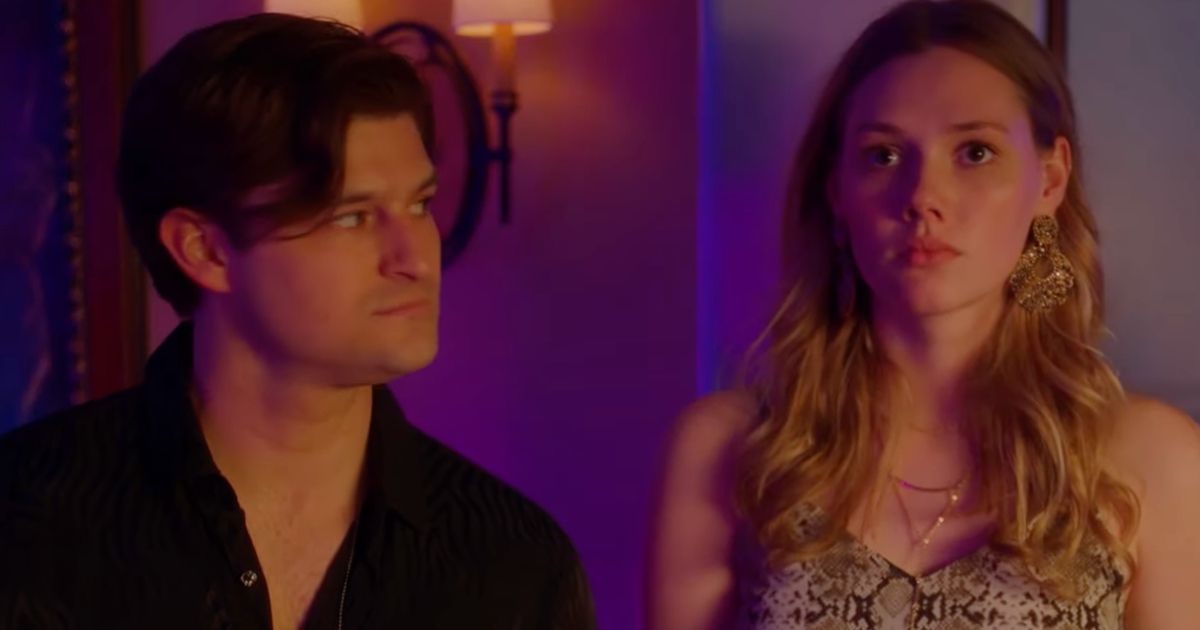 If ghosting wasn't bad enough as it is, what if you find out your potential online beau is literally dead? This is what happens when Luke manages to sneak his way into a virtual party in order to meet up with a woman he matched with on the dating app Nightly.
Things go relatively okay at first as the two even end up kissing. However, it's all downhill from there as Aleesha finds them and informs the woman that Luke is actually dead and is a resident of Lakeview. The woman tries to play it cool at first, but then suddenly loses her composure. She starts vomiting in real life as she realizes she was just making out with a dead guy.
5
Revealing Nathan's Purchase History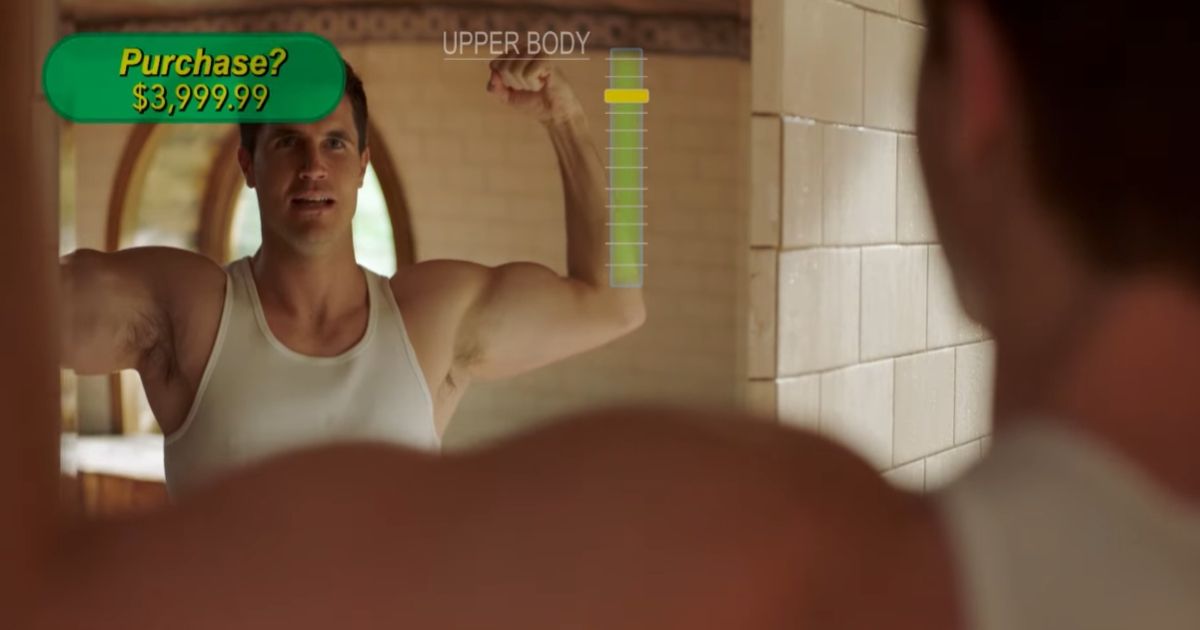 While trying to hack the Mind Frisk program, Nora stumbles upon Nathan's file. The file included a lot of Nathan's private information and purchase history. Among the many interesting things on Nathan's file, Nora points out that Nathan was considering bicep inflation.
This is a call back to an earlier scene in the series wherein Nathan was adjusting his avatar to suit his preferences. While he ultimately decided against it, mostly due to the hefty price tag attached to it, this was still incredibly embarrassing for a narcissist like Nathan. Luckily, what's embarrassing for him is entertaining for the audience.
4
The Ultra-Rich Dining on Endangered Animals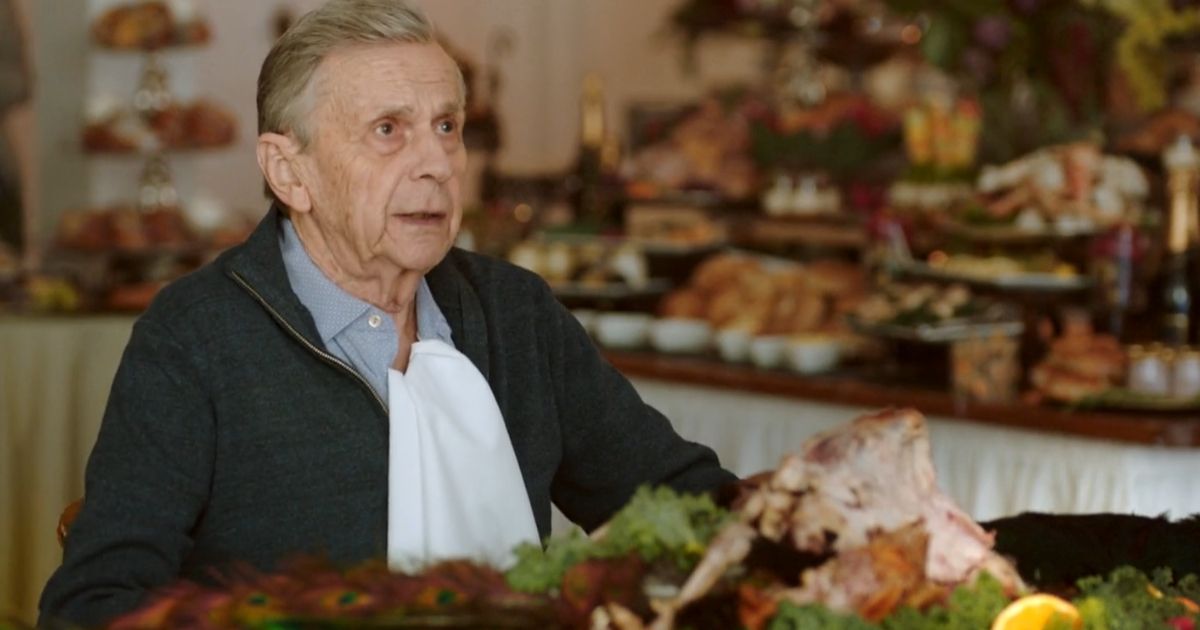 Speaking of food, David Choak almost exclusively eating endangered animals is one of the show's best bits. Throughout the series, Choak demonstrates the ridiculous amount of wealth that he has in different ways, but this takes the cake. Choak has apparently eaten just about every type of endangered peacock. So much so that he eventually grows tired of the exotic bird and makes the switch to eating penguins.
Fans of Greg Daniel's iconic show The Office, will be glad to know that a lot of the humor from the show comes from its keen eye for satire. It also definitely helps that the absurd world that the show has created is ripe for satire.
3
Luke Locked Into Having G Dreams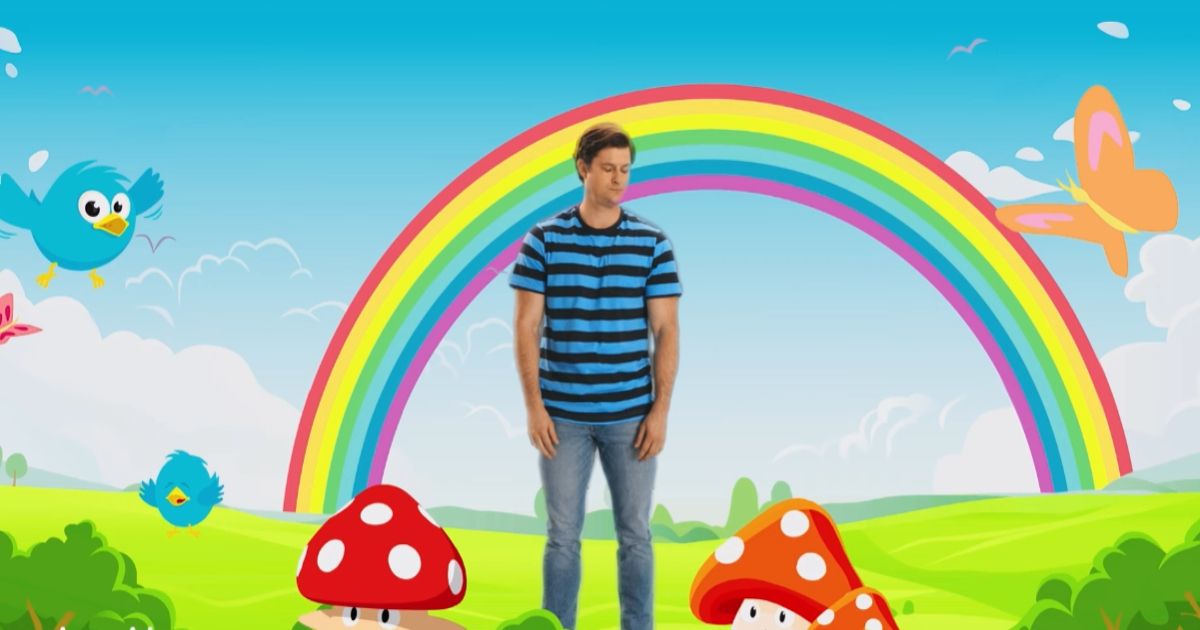 Luke is one of the reasons we're so excited for Upload season three cause of how funny he is. When Luke starts having inappropriate dreams about Aleesha, one of Lakeview's customer service representatives, she responds by setting his dreams into G Dream mode.
Essentially, G Dreams shove Luke into inescapable mini-games while he sleeps. Watching a grown man struggle with basic puzzles will never not be funny. However, what makes this even more entertaining is that Luke eventually starts liking the G Dreams.
2
Nathan Gets Uploaded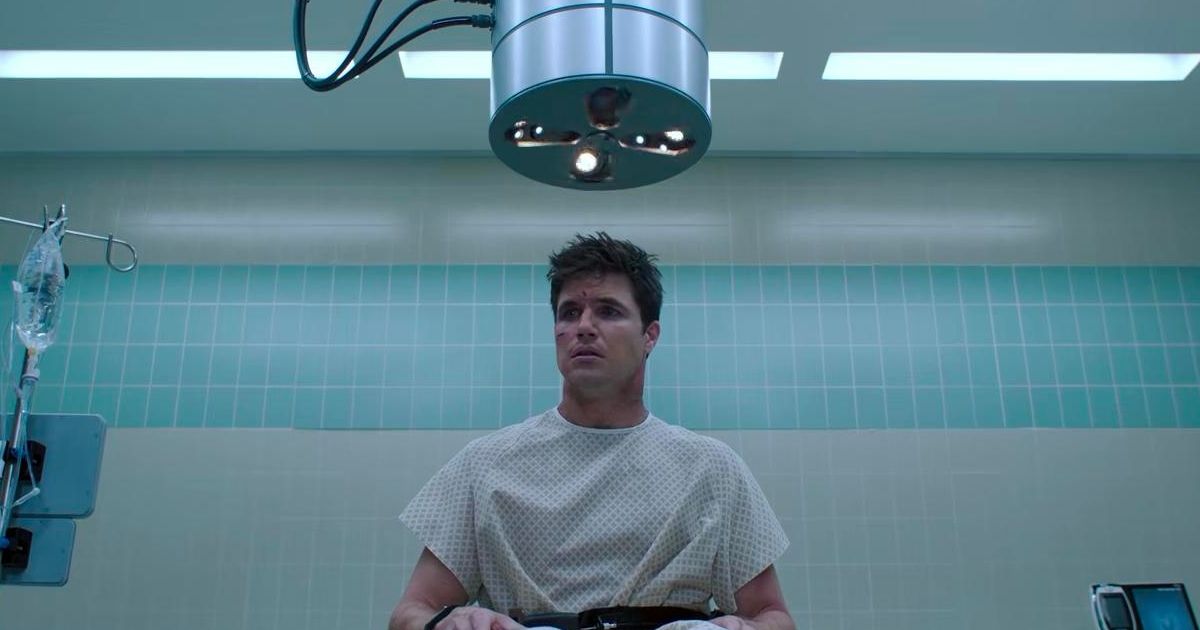 While the show is far from being scientifically accurate, the scene of Nathan getting uploaded is one of the funniest scenes in the series. Not only was he borderline coerced into the procedure by his aggressively doting girlfriend Ingrid, but the process of being uploaded itself was shockingly funny — "shockingly" being the operative word here as the procedure is a lot different from what anyone expected.
Related: Upload Season 2: What to Know Before Season 3
Nathan sits on a chair with a weird device dangling above him. While the device may look harmless, this couldn't be further from the truth. Within seconds, Nathan's head is vaporized and his headless body falls into an ice tub in order to be stored away for safekeeping.
What makes this scene so funny, despite how morbid it seems, is the fact that everyone seemed to skirt around the fact that agreeing to be uploaded essentially means that you're agreeing to be decapitated by a laser.
1
Ingrid's Therapy Dog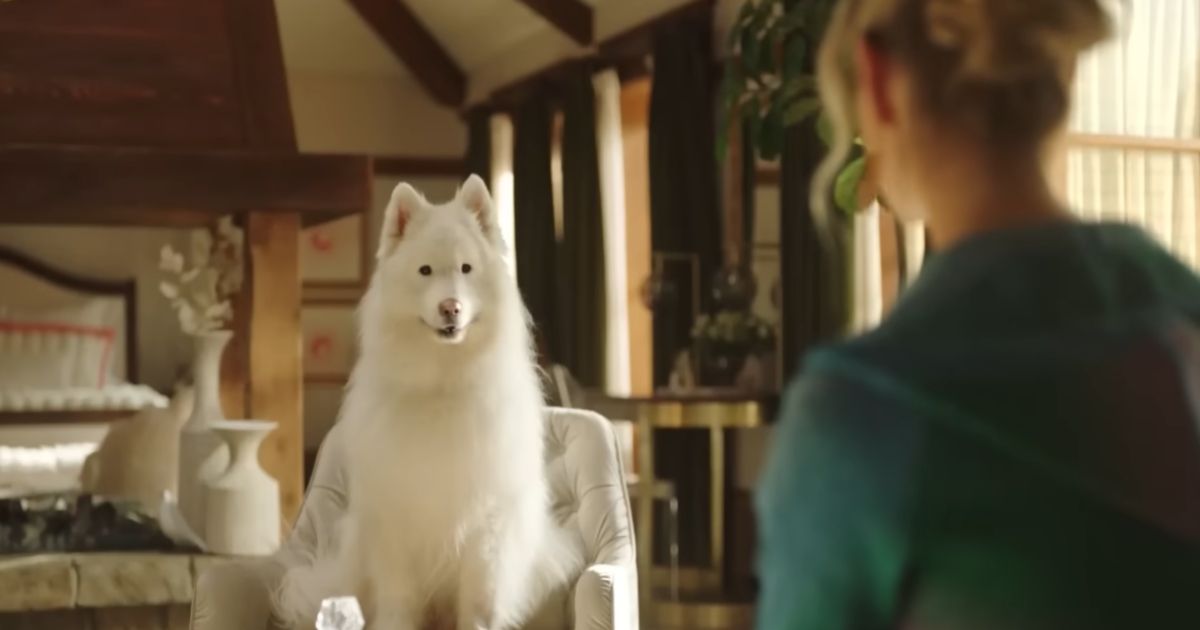 There's a lot happening in this scene as Ingrid is forced to confront how she's possibly using the baby to cover up for her own insecurities and maybe having something of her own can help her cope with her fears of being unlovable. Now, we can't deny that the therapy dog makes a lot of sense.
However, it's almost impossible to take this scene seriously. A talking dog not mincing words and giving it to Ingrid bluntly makes this the series' funniest moment.
on bbc news
on hindi news
on the news today
on channel 7 news
ôrf news
campo grande news ônibus
ôpera news
campo grande news greve de ônibus
l1 news horário dos ônibus
l1 news ônibus
lago azul news ônibus
news österreich
news österreich heute
news österreich aktuell
news öffentlicher dienst
news österreich corona
news öl
news österreich orf
news ö3
news österreich heute aktuell
news österreich sport
ö24 news
ölpreis news
öbb news
ösv news
österreich news krone
övp news
özil news
öffentlicher dienst news 2023
österreich promi news