Summary
Working as a writer on Friends was not as enjoyable as one might think, with the big-name actors constantly critiquing and pushing out jokes they didn't like.
The cast of Friends seemed unhappy to be on the show and were more focused on how each script would serve them personally.
By the time season 7 came around, the cast and crew of Friends were already ready to call it a day, with many not wanting to return for more seasons.
You would think that being a writer on a massive hit show like Friends would be the dream job and goal of many budding scribes in Hollywood. It seems that for one TV writer that was not necessarily the case, and working with the big name stars of the show was something that she came to dread rather than enjoy.
Friends is one of the most popular shows the last three decades, having initially run for ten seasons, and never been out of syndication since. The proof of the series' ongoing popularity was further shown with the Friends reunion special on HBO last year, which brought back the main cast for a one-off special to catch up and reminisce about good-times past.
In a new book, though, TV writer Patty Lin, whose other credits also include Desperate Housewives and Breaking Bad, revealed the not so joyful truth about working on the series, and having to watch her jokes and material being criticised or purposely pushed out by the stars of the show. As shared in an excerpt of her new book, End Credits: How I Broke Up With Hollywood (via Time), Lin recounted the issues she faced when joining the writer's room on Friends in 2000. She wrote:
"But the novelty of seeing Big Stars up close wore off fast, along with my zeal about breakfast. The actors seemed unhappy to be chained to a tired old show when they could be branching out, and I felt like they were constantly wondering how every given script would specifically serve them. They all knew how to get a laugh, but if they didn't like a joke, they seemed to deliberately tank it, knowing we'd rewrite it. Dozens of good jokes would get thrown out just because one of them had mumbled the line through a mouthful of bacon. David and Marta never said, "This joke is funny. The actor just needs to sell it."

Once the first rewrite was finished, we'd have a run-through on the set, where the actors would rehearse and work out blocking with the director. Then everyone would sit around Monica and Chandler's apartment and discuss the script. This was the actors' first opportunity to voice their opinions, which they did vociferously. They rarely had anything positive to say, and when they brought up problems, they didn't suggest feasible solutions. Seeing themselves as guardians of their characters, they often argued that they would never do or say such-and-such. That was occasionally helpful, but overall, these sessions had a dire, aggressive quality that lacked all the levity you'd expect from the making of a sitcom."
Related: Jennifer Aniston Comments on Today's Generation Finding Friends to Be Offensive
The Friends Bubble Began To Burst Around Season 7.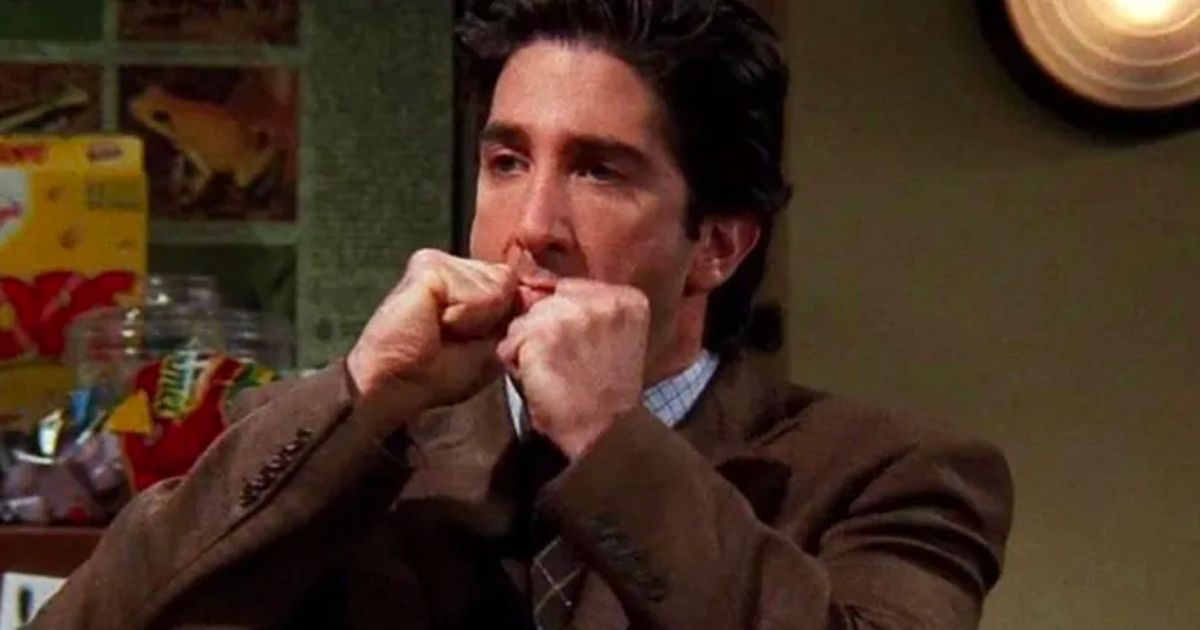 While Friends fans were distraught at the show coming to an end with its tenth season, for those involved, it seems that the show's cast were preparing to call it a day much earlier. In fact, the season Lin describes working on her book, which would season 7, was probably where things were starting to get harder for everyone, with the cast wanting to go off and do other things.
Lin worked as executive story editor on that season, which culminated in the wedding of Monica and Chandler, but she did not return for season 8. By the time season 10 came around, it was claimed by creators David Crane and Marta Kauffman that many people involved in the show, from cast to crew, were ready to call it a day, with many simply not wanting to return for more.
By the time the series came to an end, there were many other issues surrounding the production of the show, including the massive $1 million per episode pay demands of the cast, and it seems like the ending of Friends after season 10 was the best thing for everyone. While there are still those who long to see a full reunion happen, it is perhaps better if the show retains the legacy it has, as clearly if it had continued, things would have started to go seriously wrong.
on bbc news
on hindi news
on the news today
on channel 7 news
ôrf news
campo grande news ônibus
ôpera news
campo grande news greve de ônibus
l1 news horário dos ônibus
l1 news ônibus
lago azul news ônibus
news österreich
news österreich heute
news österreich aktuell
news öffentlicher dienst
news österreich corona
news öl
news österreich orf
news ö3
news österreich heute aktuell
news österreich sport
ö24 news
ölpreis news
öbb news
ösv news
österreich news krone
övp news
özil news
öffentlicher dienst news 2023
österreich promi news