The Big Picture
Shah Rukh Khan's 2007 film Om Shanti Om showcases everything good about the actor and the Bollywood film industry, making it a must-watch for fans new and old.
The film contains all the elements of a great Shah Rukh Khan film, including memorable songs, over-the-top melodrama, and nostalgic dialogue that adds to its charm.
Om Shanti Om celebrates the essence of Bollywood films while also commenting on and poking fun at popular Bollywood tropes, making it a self-conscious and meta cinematic experience.
Long believed to be the king of romantic comedies in Indian cinema, Shah Rukh Khan has since been seen embracing a different type of role in his recent films, including the record-breaking Jawan, which saw the actor muscle his way through well-choreographed action set pieces in what turned out to be a celebration of his never-ending legacy as the undisputed king of Hindi cinema. But before Khan rediscovered himself through his recent action outings, he was always the one known for churning out good, old-fashioned rom-coms. In the 1990s, it was the 1995 classic Dilwale Dulhaniya Le Jayenge (which has been playing in a theater for 27 years) that saw record-breaking numbers when audiences flocked to theaters, making Khan one of the biggest actors the industry would ever see.
But regardless of whether you are someone who's been following the global star since his heydays, or someone who's been exposed to his charisma very recently, thanks to Jawan streaming on Netflix, the 2007 film Om Shanti Om presents everything good about the actor in a style that beautifully embraces all the idiosyncracies of Bollywood, making it a must-watch for every SRK fan, old and new alike.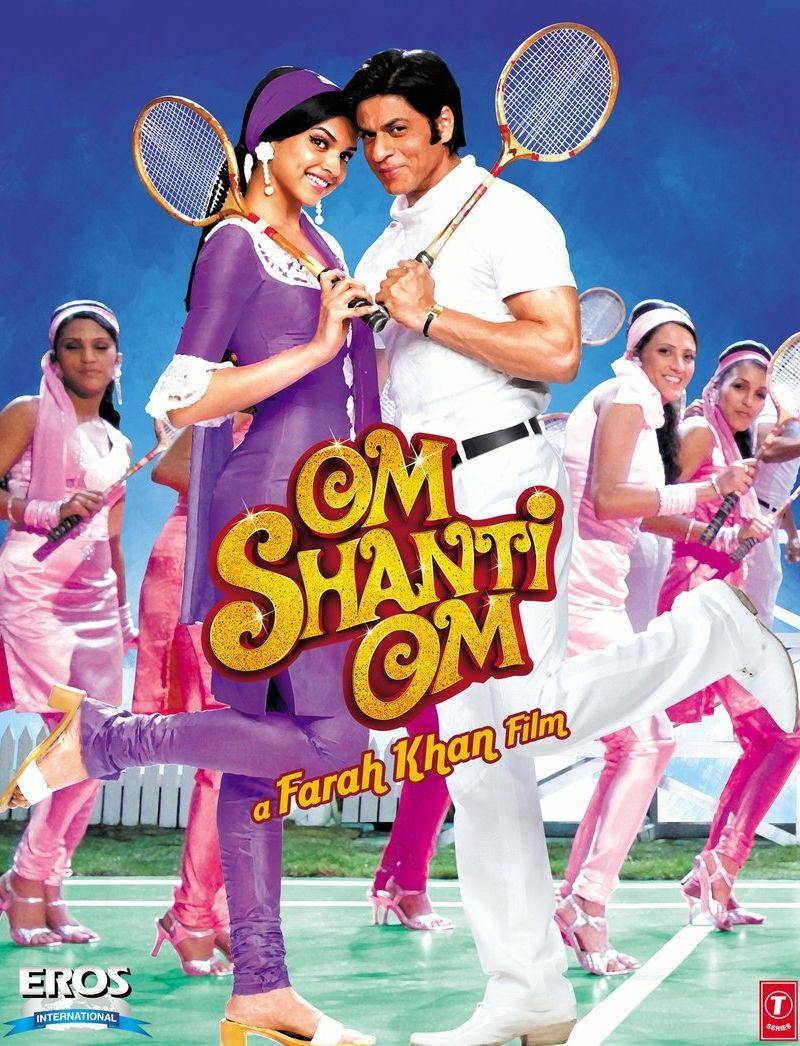 Om Shanti Om
Release Date

November 9, 2007

Box Office

$39,997,274

Cast

Shahrukh Khan, Deepika Padukone, Arjun Rampal

Studio

Red Chilies Entertainment
'Om Shanti Om' Is Peak Shah Rukh Khan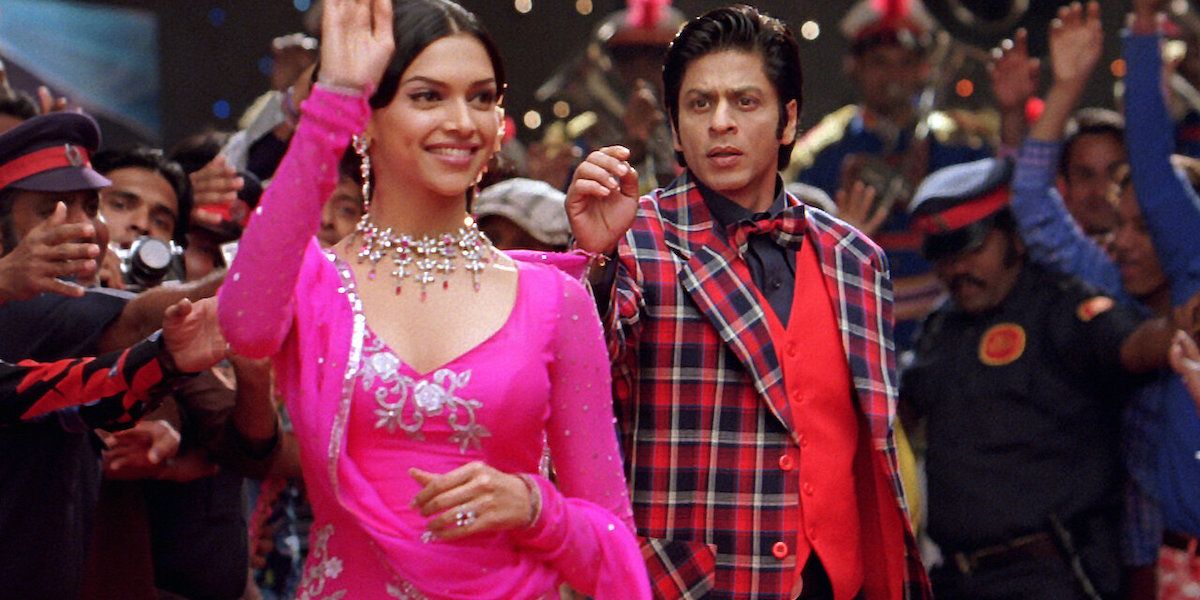 Directed by Farah Khan, who previously collaborated with Shah Rukh Khan for the 2004 blockbuster Main Hoon Na, Om Shanti Om takes off in the year 1977 to cover a story of romance and revenge spanning three decades. In the role of a struggling junior artist in Hindi cinema in 1977, Khan capitalizes on his natural charm and aura to attract audiences to the world of '70s Hindi cinema. In the first part of the film, Khan is seen as a struggling actor, Om Prakash Makhija, who falls in love with popular actress Shantipriya (Deepika Padukone). But before their love blossoms, tragedy strikes when Shantipriya's husband Mukesh Mehra (Arjun Rampal) betrays her for his professional gains. In the events that follow, Om Shanti Om takes audiences through a story that transcends time for a heartfelt escape that screams "Bollywood" in every moment. With the world of Bollywood at the heart of the story, Om Shanti Om presents a great gateway for audiences looking to explore more of Khan's films while also familiarizing themselves with the ways of Bollywood cinema.
Om Shanti Om contains all the elements of a great Khan blockbuster, which ultimately translates into a great Bollywood film. With music composed by Vishal-Shekhar and the lyrics written by industry legend Javed Akhtar (famously known for penning the 1975 Hindi Western Sholay), the film's songs remain evergreen more than 15 years after the release of the film. The songs add to the film the flavor of what Western audiences would identify as a musical, although Bollywood films have always inherently been multi-genre musical spectacles. Apart from the songs that add to the over-the-top melodramatic nature of the film – something noticeable in Hindi films of the '70s and '80s, the film's dialogues also contribute heavily to adding an element of nostalgia that's spread in parts throughout the film. In its entirety, the film's story is set in a world that is larger-than-life by all means – the world of the films. From red carpets to shooting locations, Om Shanti Om takes the audiences through a journey that beautifully allows the fusion of the story at hand with a journey back in time. Khan's larger-than-life persona fits perfectly well in such a premise where every emotion is overtly stated and subtlety is a word unheard of. While many films may find criticism coming their way for lacking subtlety, Om Shanti Om is a film that needs none because of its setting and characters.
Shah Rukh Khan's Personal Journey Reflects Through the Film
Shah Rukh Khan is undoubtedly and widely regarded as the biggest self-made superstar in India. For decades, some of the biggest names in Indian entertainment have come from film families — nepo babies, if you will. Even his industry peers, like Salman Khan and Aamir Khan, belong to families connected with the film industry. Whereas Khan's rise to stardom has been a rags-to-riches story, made for the films. He rose from a humble background to become the "King of Bollywood," as he's now known to India and the world. An aspect that would have attracted Khan to take up the film would be how Om Shanti Om puts his character through a journey that he could strongly relate to being a self-made star in the truest sense of the word. With the dream of becoming a big actor one day, Khan's Om Prakash Makhija not only symbolizes the dream but personifies dreamers like him.
In one of the most heartwarming scenes of the film, a struggling, drunken Omi behaves as if he's receiving an award — a dream he aims to fulfill one day. When he's reborn as the son of a popular actor and wins an award for real and the same words, which he rehearsed ages ago in his previous birth, come through his mouth as if Omi still exists deep within and so do the memories of his tragic love with Shantipriya, pushing the reborn Omi (or Om Kapoor) on a path for vengeance. It's unlikely that those aware of Khan's rise to stardom would fail to see the similarity between the actor's journey and the journey of his characters in the film (minus the revenge arc). For long-term fans especially, the film helps recreate moments that seem like they would be out of the actor's real life. Just as parts of Jawan feel like a statement from the actor himself (such as one noticeable dialogue where he addresses the controversy related to his son), Om Shanti Om also puts the actor in scenes that seem to pick up from his real life, adding a personal touch that elevates the film.
How 'Om Shanti Om' Parallels 'Jawan'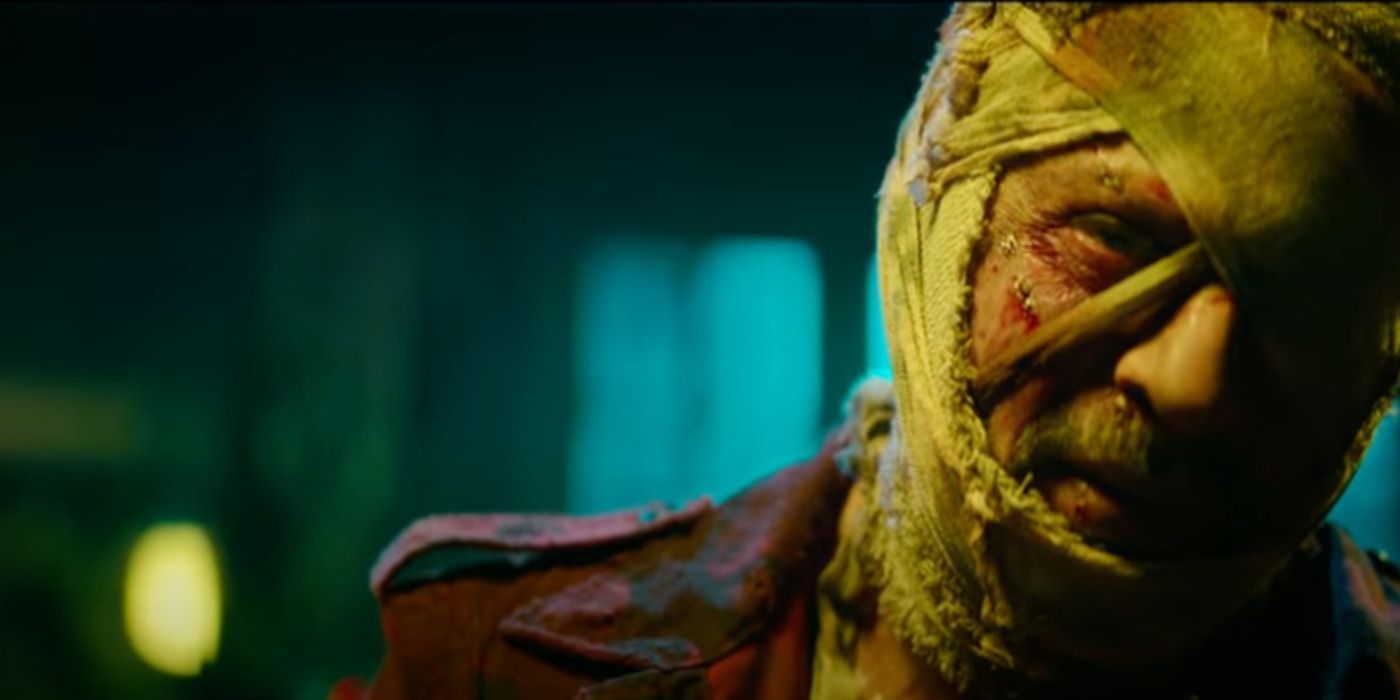 While Om Shanti Om takes ample digs at the unique ways in which Bollywood functions, it also ends up celebrating everything interesting about the industry. For instance, the film is titled after a popular song from the 1980 Rishi Kapoor film Karz. Om Shanti Om not only presents the biggest star in Bollywood in some humble shoes but also puts him in the golden age of Bollywood, with its old-world charm. In the film, Khan resembles a caricature embodiment of every Bollywood fan, but somehow Khan ends up making the character an endearing one despite the stereotypical portrayal. Moreover, his character does not even remain at the center of Om Shanti Om's universe — a position taken by then-newbie and now-superstar Deepika Padukone's character.
To add to the madness, Om Shanti Om also gives Khan and Padukone a double role, much like Jawan, as the two characters find their way to each other in a new life, separated by decades. Through this rebirth, the film sets the path for a revenge saga as Om Kapoor begins remembering parts of his life. In this second half of the film, Om Shanti Om gives a glimpse of modern Bollywood, which has evolved and devolved in various ways.
'Om Shanti Om' Celebrates the Essence of Bollywood Films
Beyond the drama and the great music, another aspect that makes Om Shanti Om stand apart from other films in Shah Rukh Khan's filmography is how self-conscious and meta the film is. Not only does the film evoke nostalgia throughout its Bollywood-centric setting, but the film also does not hold back in commenting on the ridiculousness of the popular film industry's tropes. In its story-telling, Om Shanti Om is as meta as it gets. When Khan tried going meta with his 2016 film Fan much later, Om Shanti Om became all the more applause-worthy for maintaining believability in its world while presenting characters that are highly self-aware of the film and its DNA. While having an interesting premise, Fan became too self-absorbed by the intelligence behind the idea – something Om Shanti Om never allowed to be overwhelmed by. Witty takes on Bollywood stereotypes, hilarious one-liners, and surprising cameos all lie at the heart of this out-and-out Bollywood film, so much so that even hardcore fans may miss out on a reference or two.
While Jawan presented Khan in a film where he found his character in a world in which everyone celebrates him, Om Shanti Om's Shah Rukh Khan needs to sweat to attract attention. But if one movie was not enough to understand how Khan works as a gravitational force in his films, Om Shanti Om presents the actor in the shoes of an underdog who's endearing as any other character of the actor, even though the story is really about his undying and eternal love for Shantipriya. If Jawan was a testimony of how certain films must let Shah Rukh Khan be celebrated in his most glorious form, Om Shanti Om is a greater form of the same kind of cinema, with a better story, melodious songs, and a lot of heart engineered into its making, evoking the audience to root for the character and the actor who portrays it. If Jawan's record-breaking box office collection was not enough proof, Om Shanti Om will prove to you why Indians continue to adore Shah Rukh Khan even after three decades.
Om Shanti Om is now streaming on Netflix.
on bbc news
on hindi news
on the news today
on channel 7 news
ôrf news
campo grande news ônibus
ôpera news
campo grande news greve de ônibus
l1 news horário dos ônibus
l1 news ônibus
lago azul news ônibus
news österreich
news österreich heute
news österreich aktuell
news öffentlicher dienst
news österreich corona
news öl
news österreich orf
news ö3
news österreich heute aktuell
news österreich sport
ö24 news
ölpreis news
öbb news
ösv news
österreich news krone
övp news
özil news
öffentlicher dienst news 2023
österreich promi news