Summary
Some comic book characters have taken on different aliases, only to have those aliases turn out to be real people.
Valkyrie started as a villainous identity, but it turned out that there was a real Valkyrie after all. Bloodwynd was initially introduced as a mysterious magical superhero, but it was later revealed to be Martian Manhunter in disguise.
Xorn was Magneto in disguise, but then it turned out that there was a real Xorn, actually. During "Hush," Jason Todd seemingly came back from the dead, but it was actually Clayface in disguise. Then Jason Todd turned out he really DID come back from the dead!
In the latest Drawing Crazy Patterns, where we spotlight five recurring themes in comics, we examine five times comic book characters took on different aliases, but those aliases turned out to be real people.
I've been doing a Month of Drawing Crazy Patterns at Pop Culture References this month, and I thought it'd be nice to do some here, as well, before the end of the month! As you know, a regular thing in comic books is the idea of someone taking on a secondary alias, and then fans have to figure out the secret. I have a whole feature for this sort of thing called Secrets to Conceal. However, an interesting variation on this sort of thing is the times that the other alias was so interesting that the company decided, "Eh, you know what? Let's keep the alias!" So then the fake identity turns out to be a real person! Here are five examples of that trope.
Valkyrie was a villainous identity, but then turned out to be a hero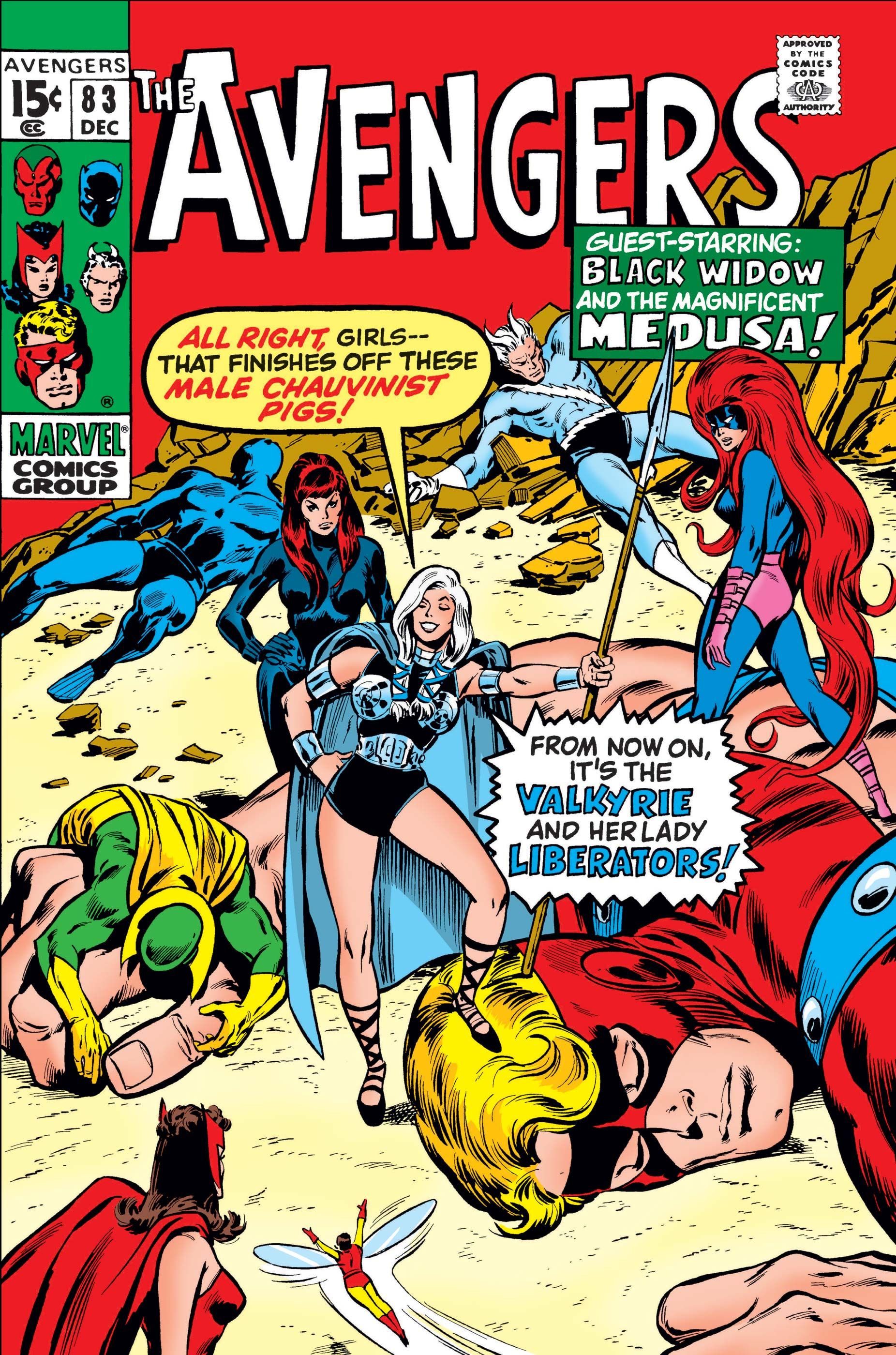 Avengers #83 (by Roy Thomas, John Buscema and Tom Palmer) was a crazy issue. It involved the female members of the Avengers forming a new team called the Lady Liberators, led by a new superhero called The Valkyrie. The Lady Liberators went a bit overboard (the whole thing was a bit of an aggressive satire of women's liberation that has not aged well), and it turned out that they were being manipulated the whole time by Valkyrie, who was actually Enchantress in disguise!
Then, in the pages of the Defenders ongoing series, specifically in the fourth issue (by Steve Englehart, Sal Buscema and Frank McLaughlin), we learned that Enchantress had the REAL Valkyrie held captive, and was just impersonating her, and not a separate identity. The Defenders rescue her, and she became a longstanding member of the team…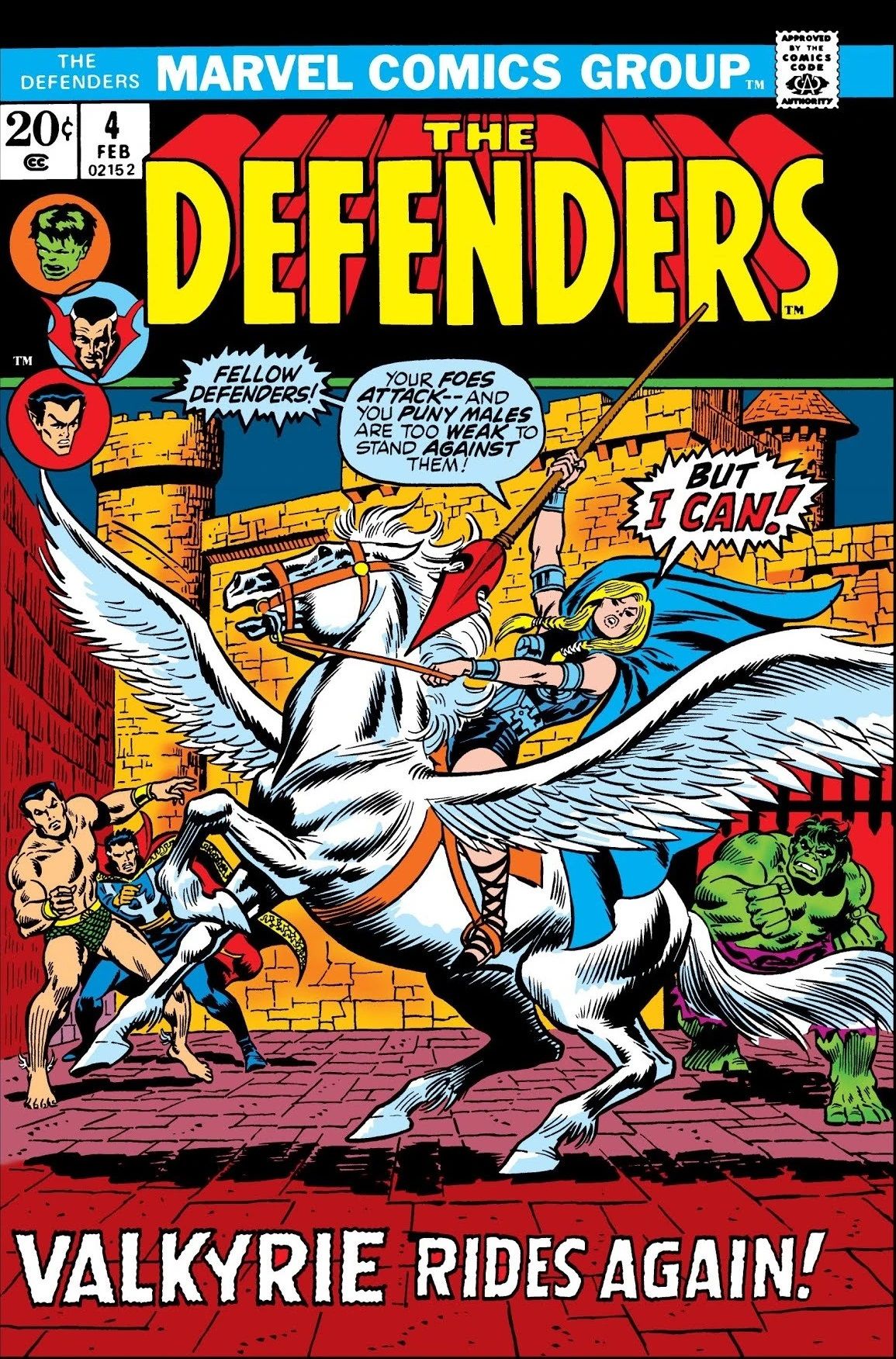 RELATED: Five Major Marvel Plots That Would Never Have Happened Had Their Writers Stayed
An iconic Justice Leaguer became Bloodwynd…but there was also an actual Bloodwynd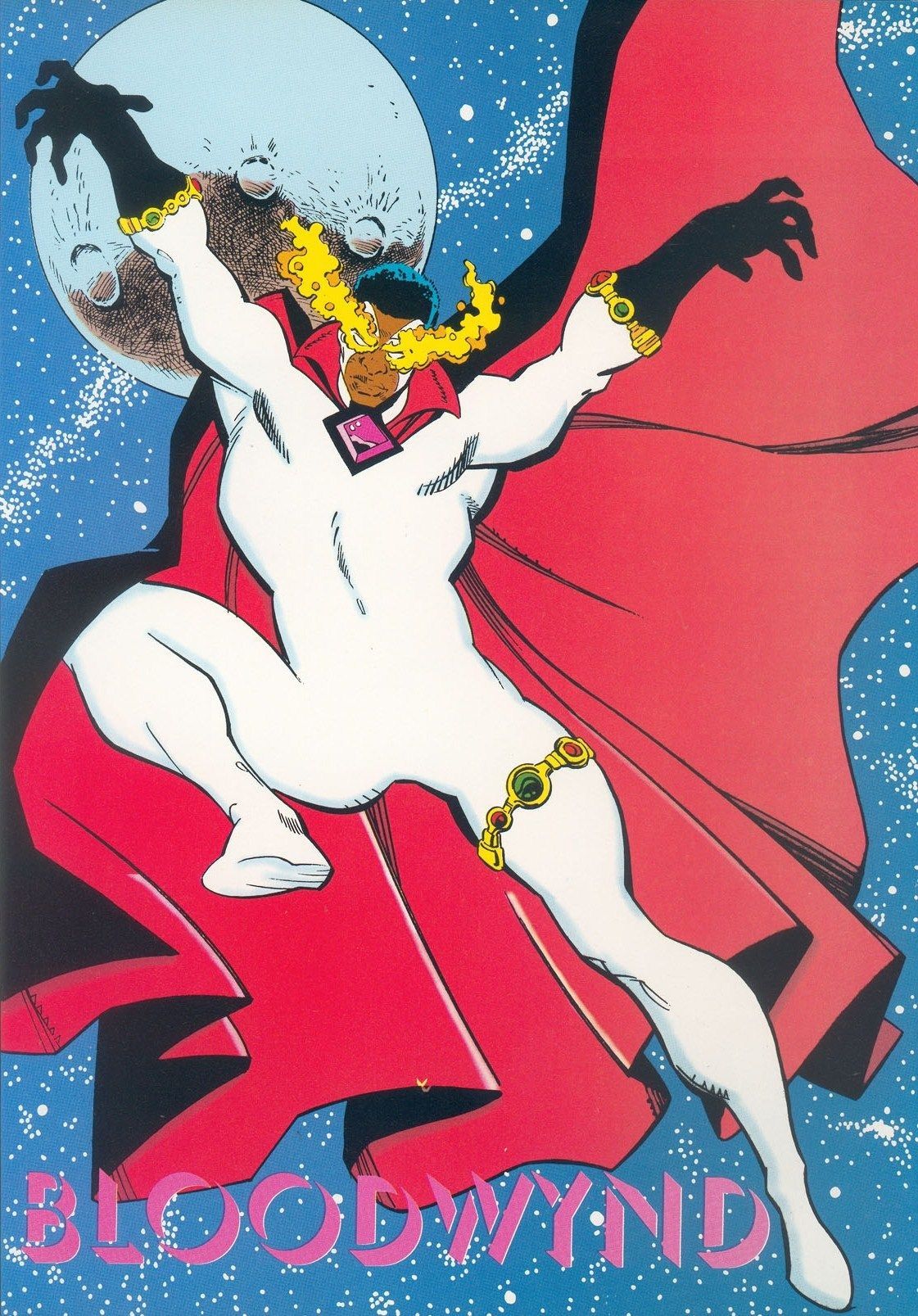 As I mentioned before, I do a feature about comic book mysteries, and one I did earlier this year was specifically about Bloodwynd, who was a mysterious seemingly magical superhero who joined the Justice League during Dan Jurgens and Rick Burchett's run on the series in the early 1990s. While Bloodwynd was supposedly a hero with magical powers, Blue Beetle was suspicious that he seemed a bit TOO familiar with the Justice League, and Beetle theorized that all of Bloodwynd's seemingly magic powers were actually explainable by other means. As it turned out, Bloodwynd was secretly Martian Manhunter, the iconic Justice Leaguer who was one of the founding members of the team (and who had just left the League right before Jurgens' run began).
In Justice League America #77 (by Jurgens and Burchett), we see that Martian Manhunter discovered the ACTUAL Bloodwynd and was forced to take his place…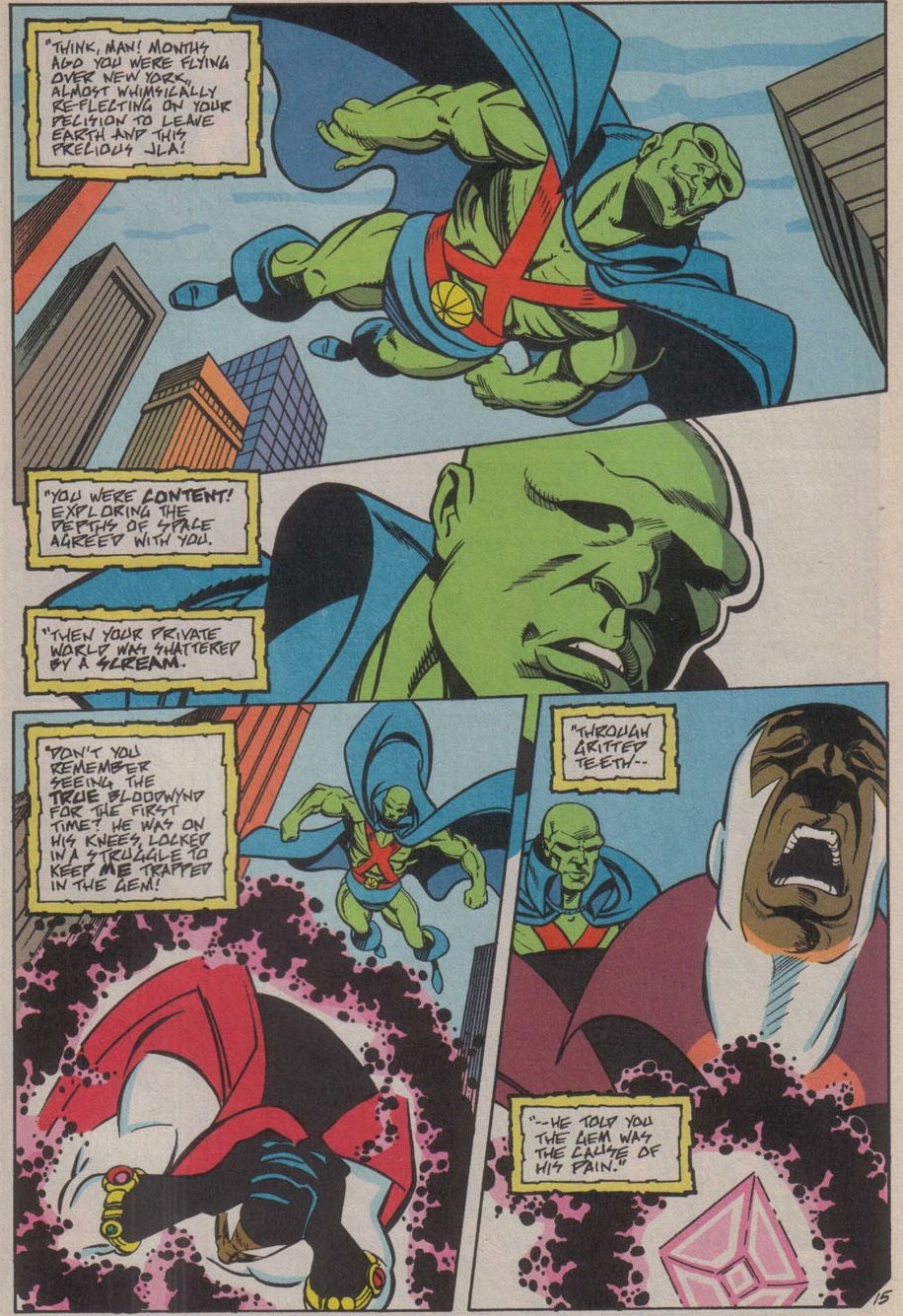 The Justice League then rescued the real Bloodwynd, and he just sort of joined the team, which was fine, of course, but it was also weird, since he had never actually joined the team before, ya know? It was J'onn who joined AS Bloodwynd, and then when J'onn left, Bloodwynd was just…a member. It was weird.
Kaizen Gamorra was secretly a major Wildstorm hero gone bad…but then he was also a separate person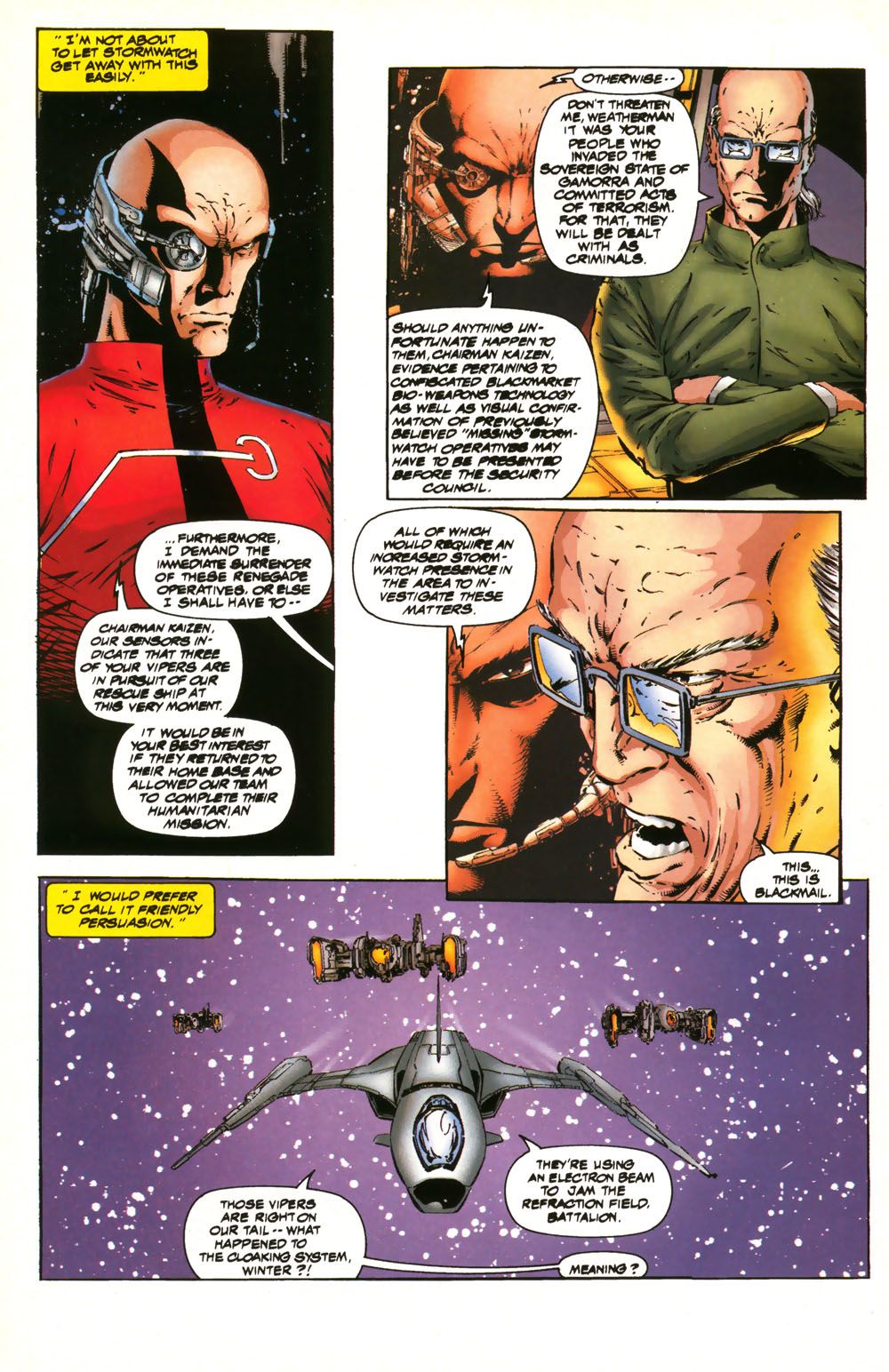 In an early storyline in Stormwatch, in the pages of Stormwatch #6-7 (by Brandon Choi, Jim Lee, Trevor Scott and Scott Clark), the heroes of Stormwatch got into an international conflict with the island nation of Gamorra, which was ruled over by Kaizen Gamorra. Gamorra became a regular villain in the Wildstorm Universe, fighting against both Stormwatch and WildC.A.T..s. During Alan Moore's WildC.A.T.s run, he revealed that Gamorra was secretly John Colt, one of the earlier Wildstorm heroes. Colt was the basis for Spartan, the android leader of the WildC.A.T.s. Colt/Gamorra was then killed.
Warren Ellis, Tom Raney and Randy Elliott then introduced the REAL Kaizen Gamorra in Stormwatch #40, who was an over-the-top "Yellow Peril" villain…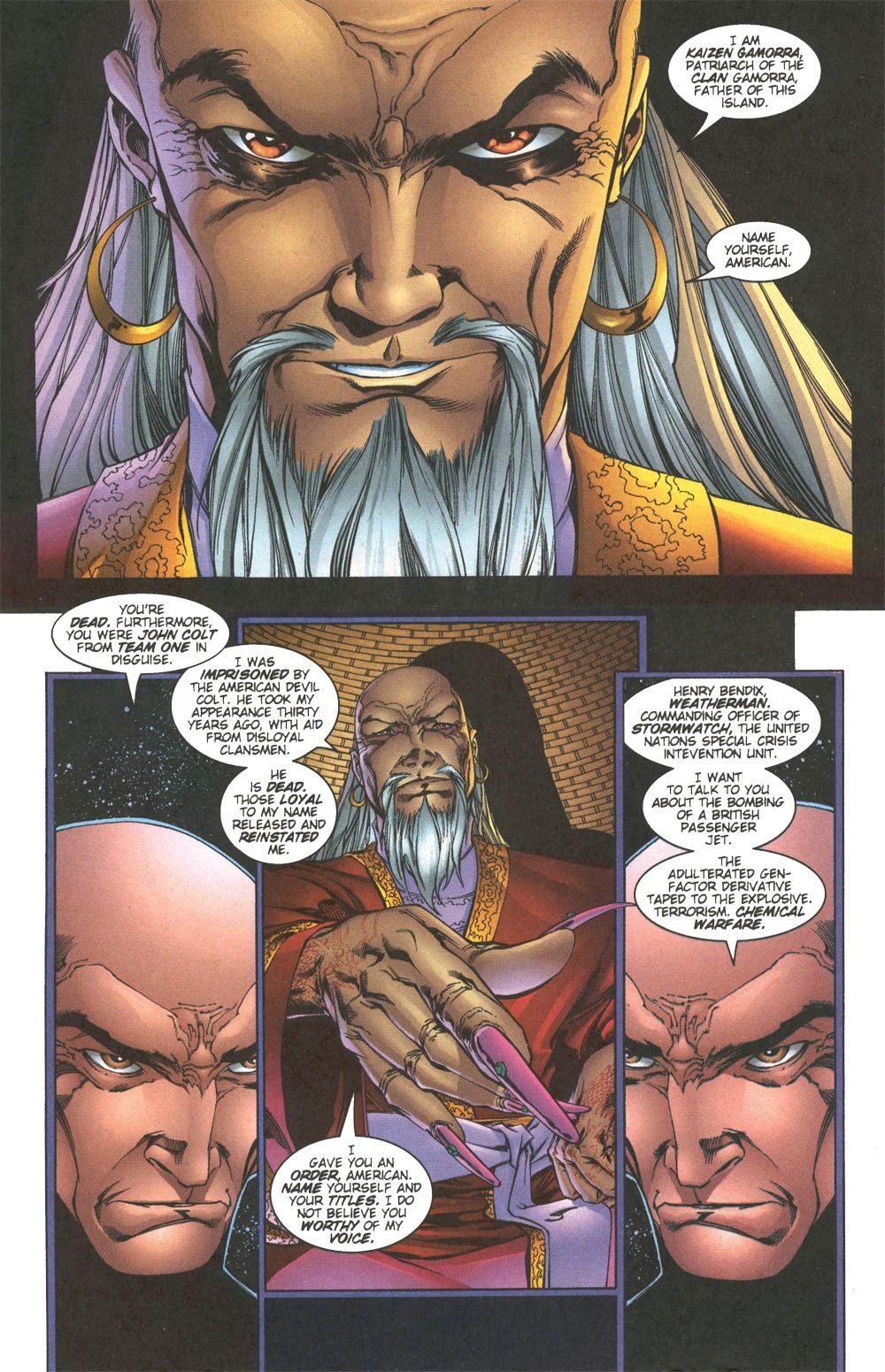 Gamorra was later killed for real in Ellis and Bryan Hitch's The Authority run.
RELATED: Five Times Batman Disappeared on People Other Than Commissioner Gordon
Magneto was Xorn! Or was he? And who was Xorn, anyways? Are there two Xorns? Why is this so confusing?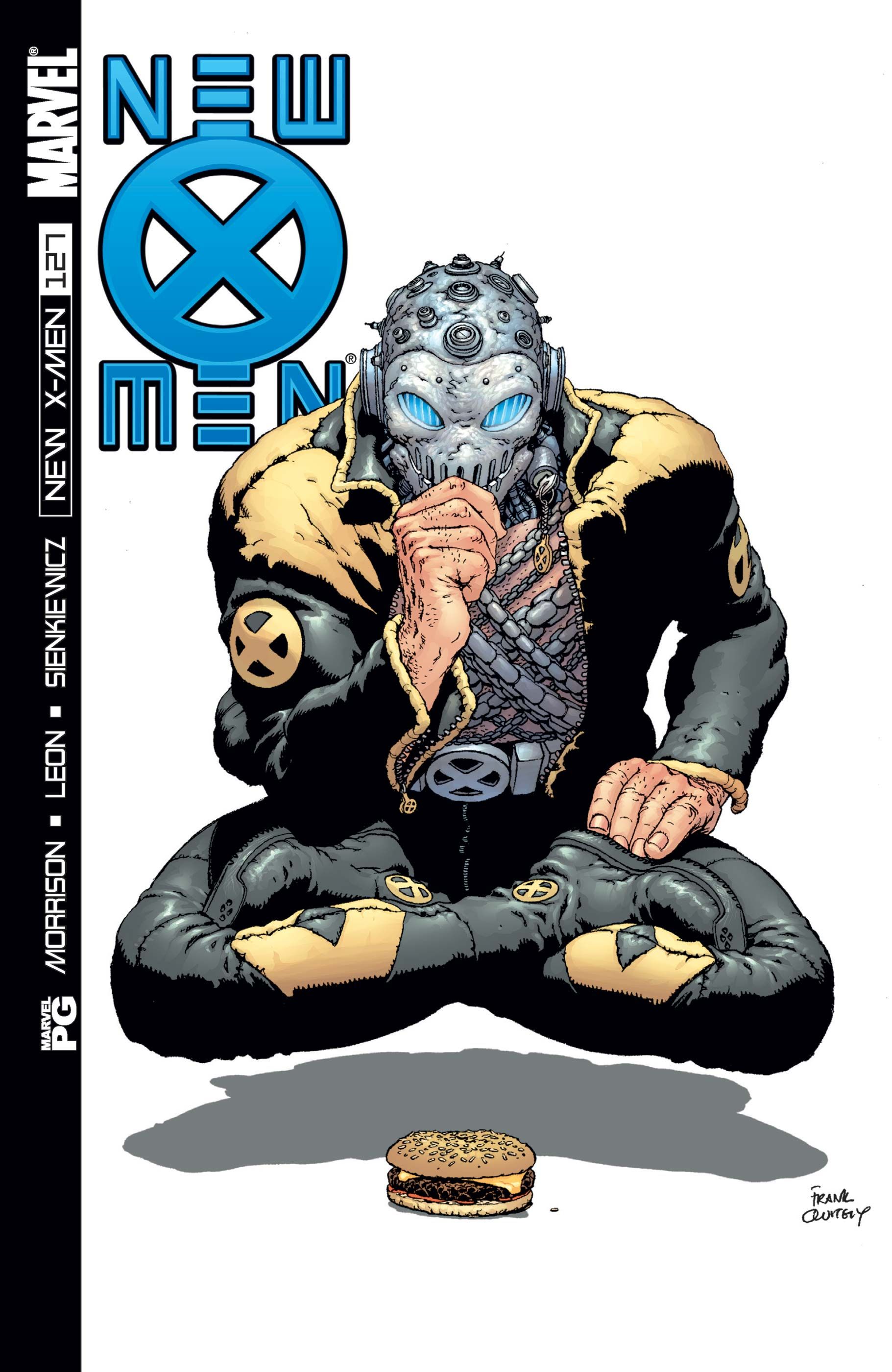 In Grant Morrison's New X-Men run, they introduced Xorn, a mysterious new mutant who apparently had a star for a brain! In New X-Men #146 (by Morrison, Phil Jimenez and Andy Lanning), we discovered that Xorn was secretly Magneto, who had been plotting against the X-Men from within! Magneto was defeated by the X-Men, but not until he killed Jean Grey. Wolverine then beheaded him.
In a new Excalibur series following that story, though, by Chris Claremont, Aaron Lopresti and Greg Adams, Magneto was revealed to be alive, and in Excalibur #2, they confirm that Xorn was a real mutant who just PRETENDED to be Magneto…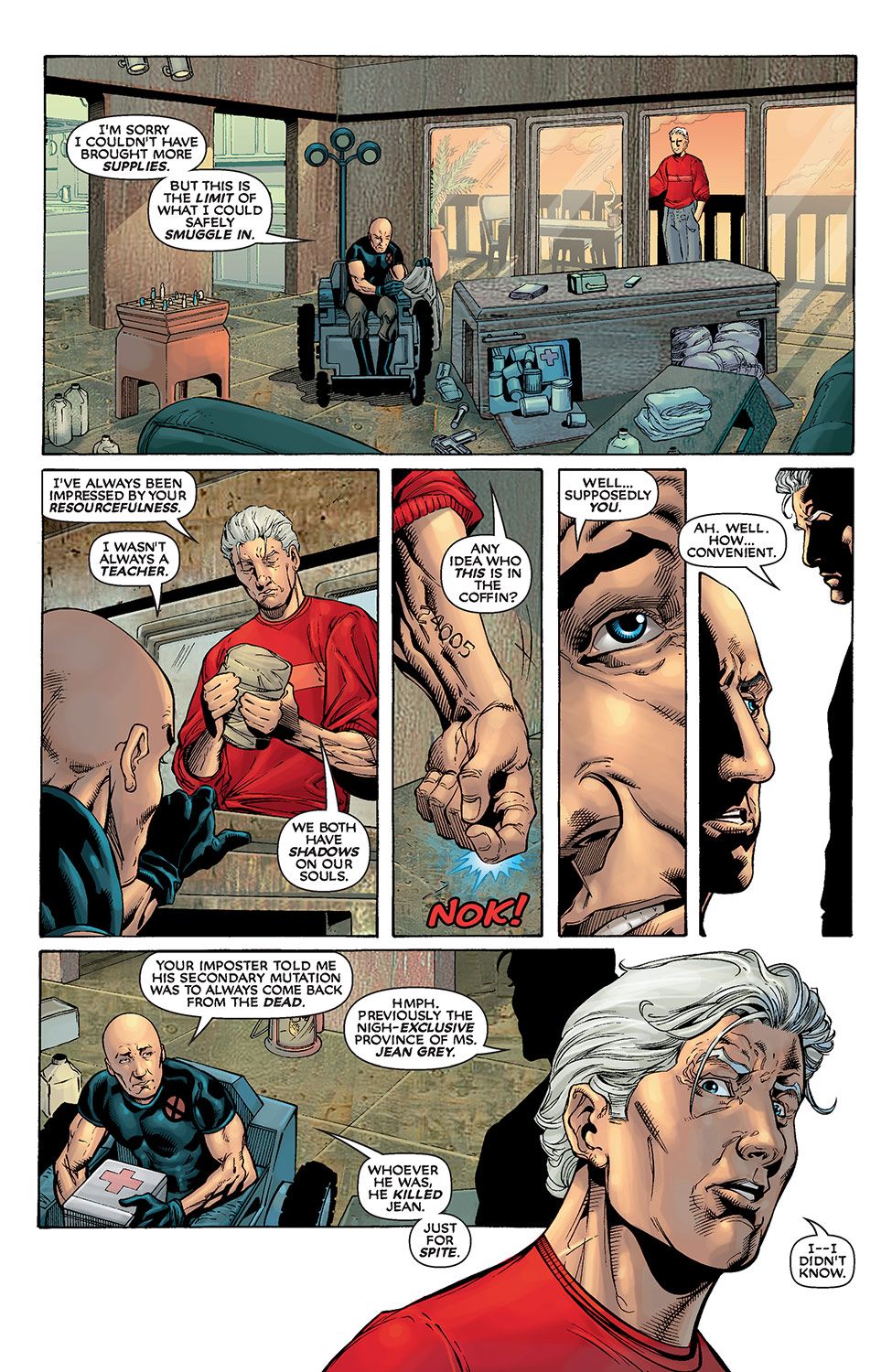 There was later a reveal that Xorn had a twin, and, well, whatever, it was a whole other thing, ya know?
Clayface pretended to be a resurrected Jason Todd. That's crazy, though, right? How could Jason Todd be alive? Oh…right
During the classic "Hush" storyline in the pages of Jeph Loeb, Jim Lee and Scott Williams' Batman run, Hush was seemingly revealed as a resurrected Jason Todd in Batman #617…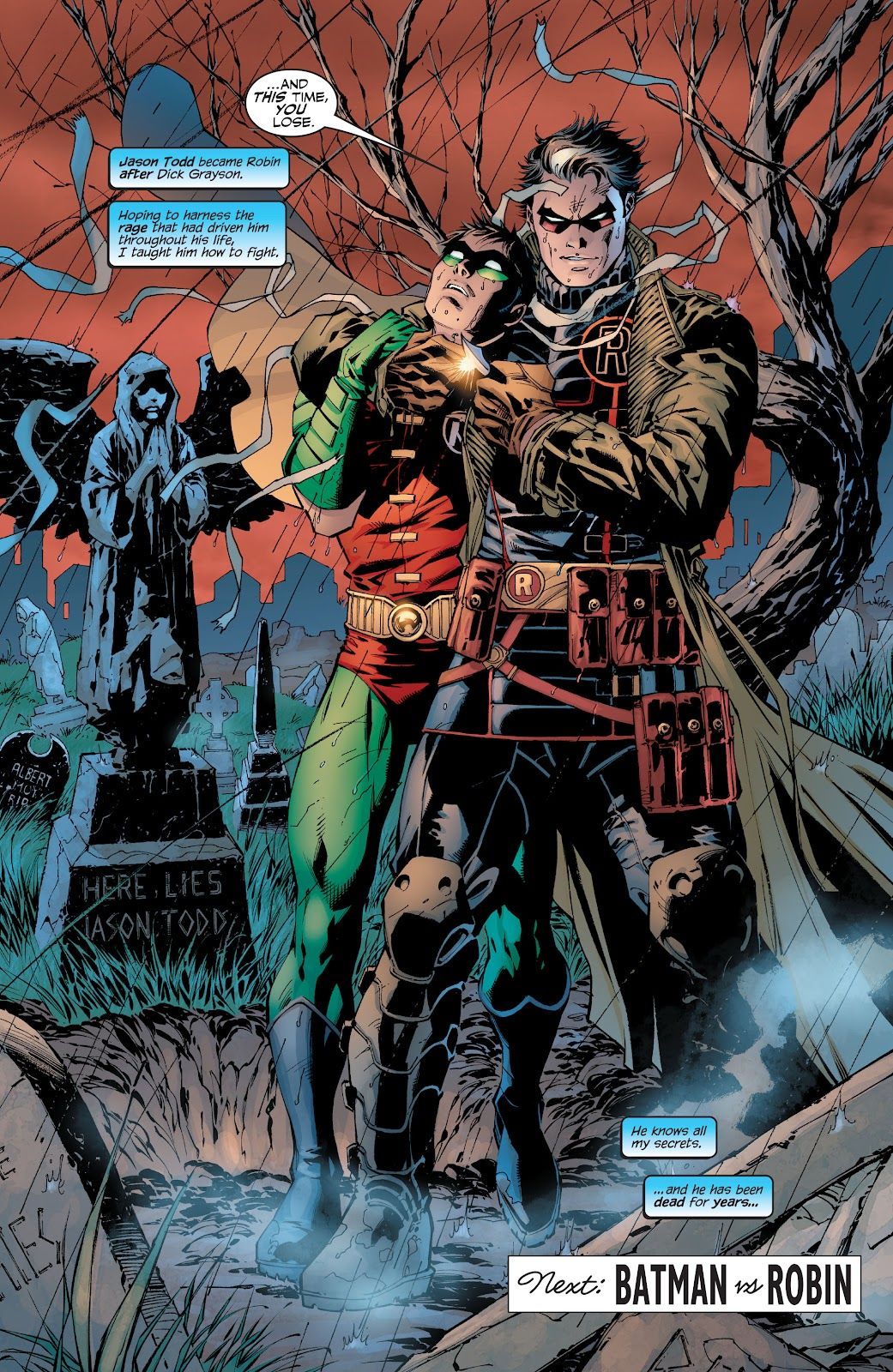 However, it turned out that it was just Clayface PRETENDING to be Jason Todd to mess with Batman on behalf of the REAL Hush. While Jason Todd didn't return in THAT story, DC obviously thought it was a good enough idea that they reused it, with Judd Winick, Doug Mahnke and Tom Nguyen reveal that Jason Todd really WAS back from the dead in Batman #638…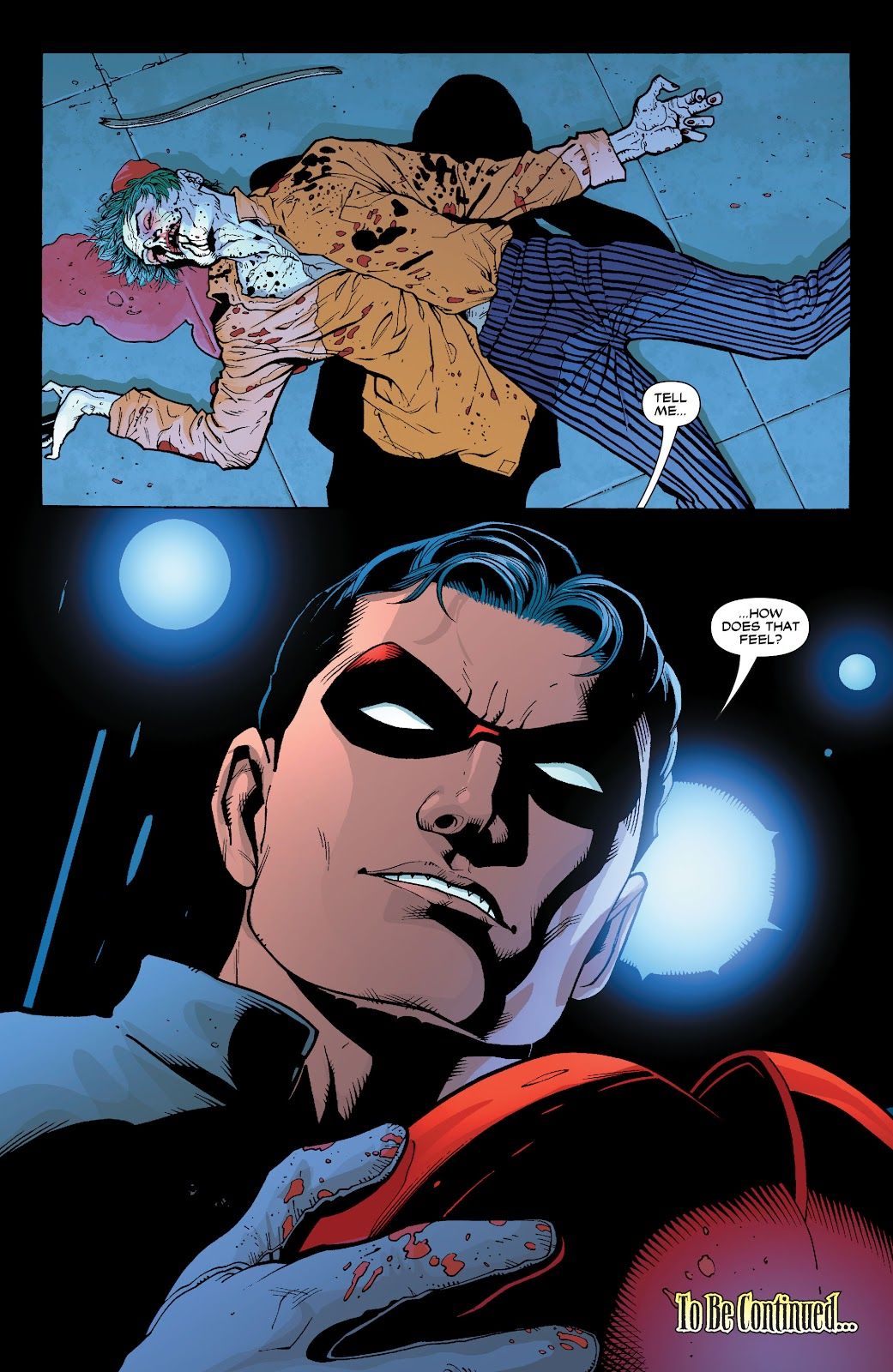 And he's been back ever since!
Remember, everyone, that these lists are inherently not exhaustive. They are a list of five examples (occasionally I'll be nice and toss in a sixth). So no instance is "missing" if it is not listed. It's just not one of the five examples that I chose. If anyone has suggestions for a future Drawing Crazy Patterns, drop me a line at brianc@cbr.com!
on bbc news
on hindi news
on the news today
on channel 7 news
ôrf news
campo grande news ônibus
ôpera news
campo grande news greve de ônibus
l1 news horário dos ônibus
l1 news ônibus
lago azul news ônibus
news österreich
news österreich heute
news österreich aktuell
news öffentlicher dienst
news österreich corona
news öl
news österreich orf
news ö3
news österreich heute aktuell
news österreich sport
ö24 news
ölpreis news
öbb news
ösv news
österreich news krone
övp news
özil news
öffentlicher dienst news 2023
österreich promi news