In the latest Drawing Crazy Patterns, where we spotlight five recurring themes in comics, we examine five times that comic book characters debuted in "back door pilot" comic book stories.
In case you're unfamiliar with the term, a backdoor pilot is when an episode of a TV series is really secretly a pilot for a whole OTHER series that would spinoff from the main series (the theory being that if you disguise it as a regular episode of a popular series, people will be more likely to watch it and then hopefully get invested in the new character/situation that you introduce in the episode). A notable comic book-related back door pilot would be "Fear" from Super Friends which was meant to serve as a back door pilot for a proposed new Batman TV series. I have a whole feature spotlighting backdoor TV pilots.
While the term is specifically used for TV shows, it can really be applied to comic books, as well, and, well, that's what I'm doing here. Here, then, are five comic book stories with serialized stories (so obviously I'm not counting comic book series that were specifically DESIGNED to be "tryout" series, like Showcase or First Issue Special) that introduced a new character right before that new character got their own series. Just like how the hope was that you would be interested in a new TV series after seeing the setup in an episode of a TV show that you already watch, so, too, the hope would be that you would be interested in a new comic book series after seeing the setup in an issue of a series that you already read. Let's see how successful these were!
The New Teen Titans helped to launch Vigilante into his own series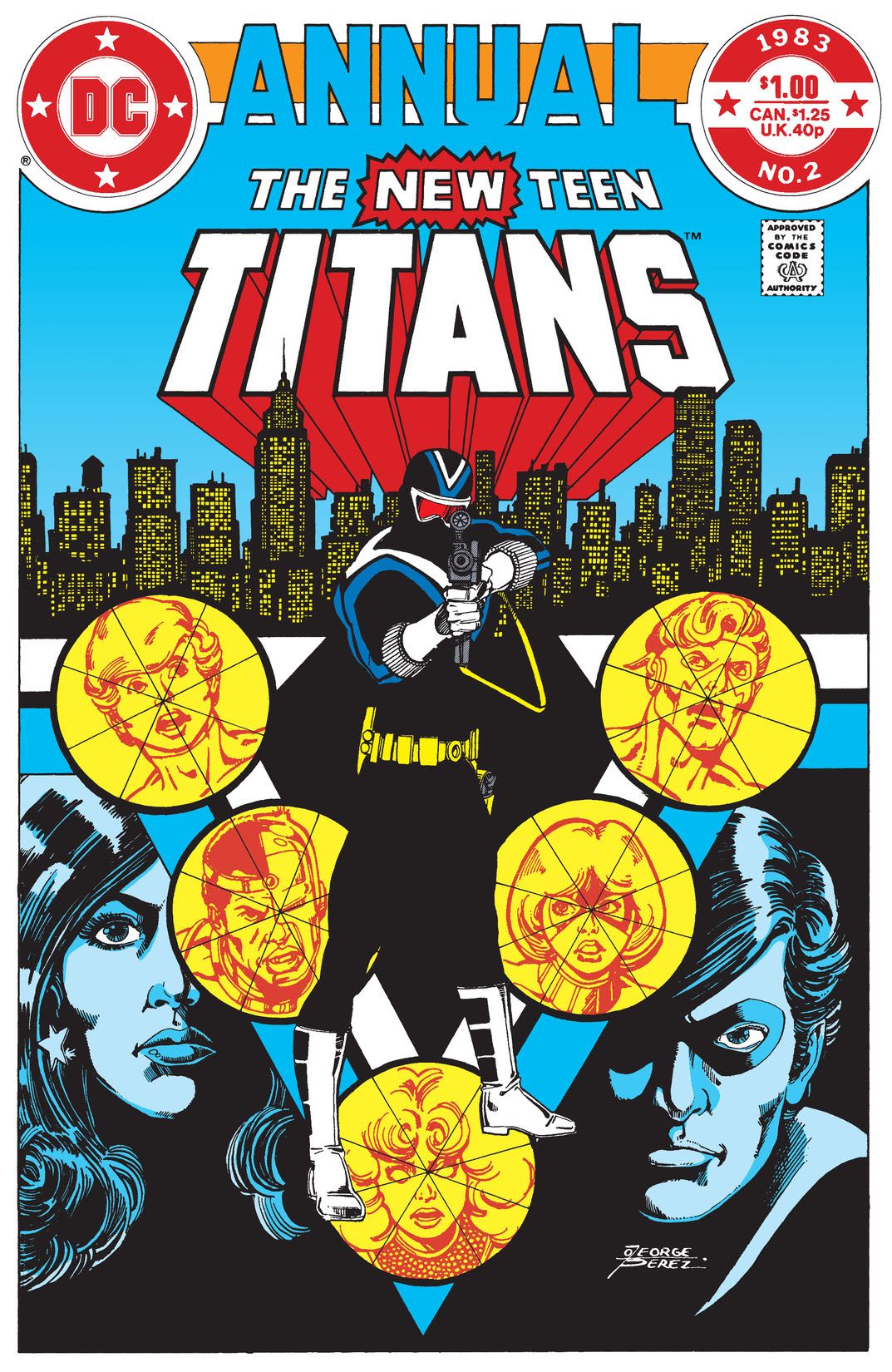 This one is tricky, in that District Attorney (later Judge) Adrian Chase debuted in the pages of New Teen Titans #23 about a year before he became the Vigilante, and I'm trying to avoid outright spinoff characters (as otherwise, like, whatever issue of Uncanny X-Men that came out before Wolverine got his own comic could be seen as a "back door pilot"), but I think that this really doesn't fit as a spinoff character, exactly. What I mean is that I think the intent by Marv Wolfman and George Perez was for Chase to become the Vigilante from his debut, and those issues were just set-up for his debut in 1983's New Teen Titans Annual #2, which led almost directly into Vigilante #1.
So I think that it counts, with the Annual showing the deaths of Chase's family, which drove him to become the Vigilante to avenge them.
RELATED: Five Times Batman Disappeared on People Other Than Commissioner Gordon
Spider-Man helped launch a new Steve Ditko superhero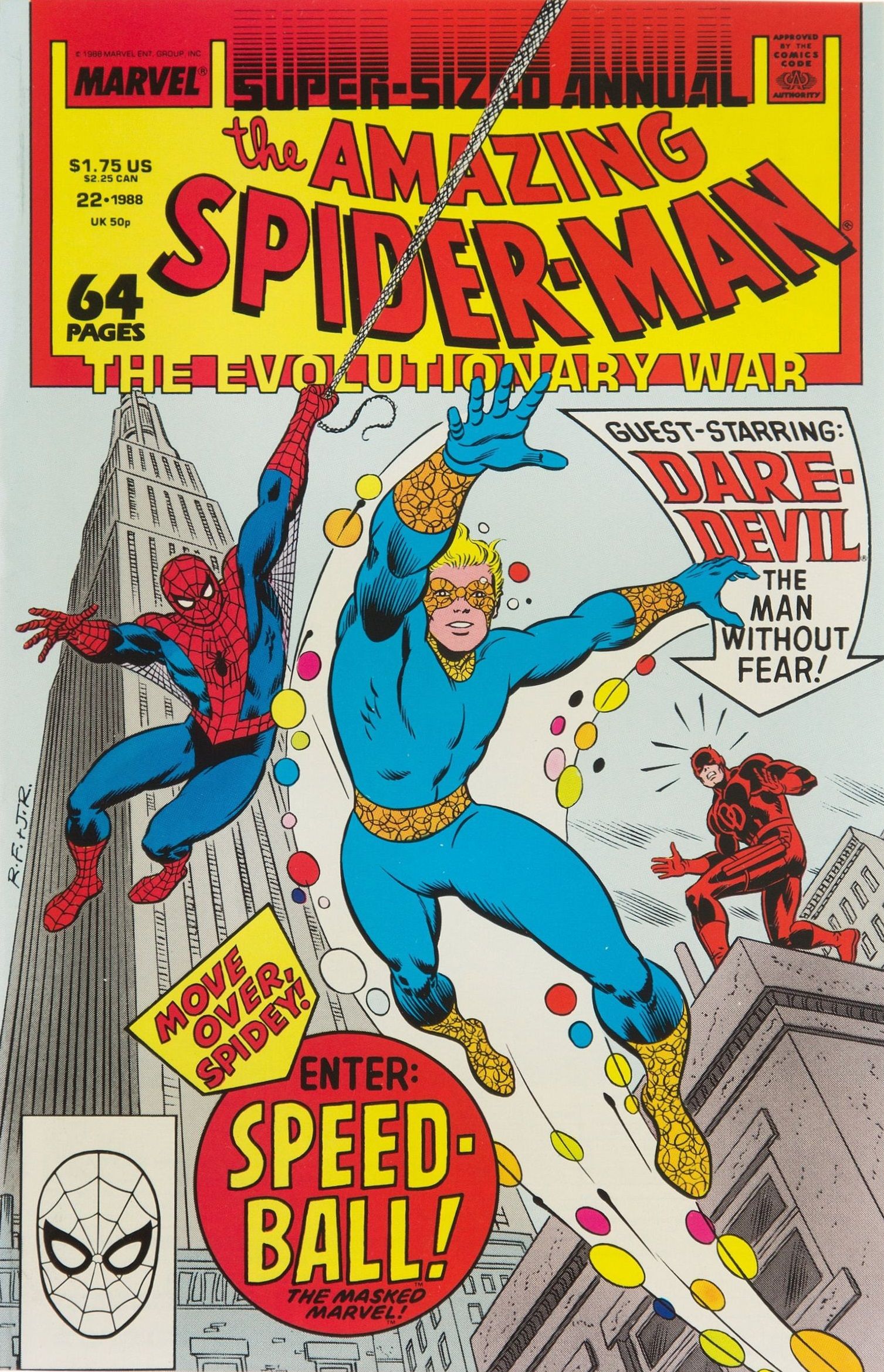 This one is much more of a straightforward example of a backdoor pilot. Tom DeFalco and Steve Ditko had developed a new superhero, Speedball, a sort of throwback superhero to the 1960s, when Peter Parker was still a teenager (Steve Ditko believed that you could still reasonably be a bit of a screw-up when you're a teen, but when you graduate high school, you have to shape up). Speedball then debuted in Amazing Spider-Man Annual #22, as part of the Evolutionary Wars crossover event, in a story by DeFalco, David Michelinie, Mark Bagley and Mike Esposito).
Speedball then launched into an ongoing series by DeFalco, Roger Stern, Ditko and Jackson Guice right after this. This issue was not just Speedball's debut, it was also Mark Bagley's first Spider-Man story.
The Mighty Thor launched a brand-new Marvel team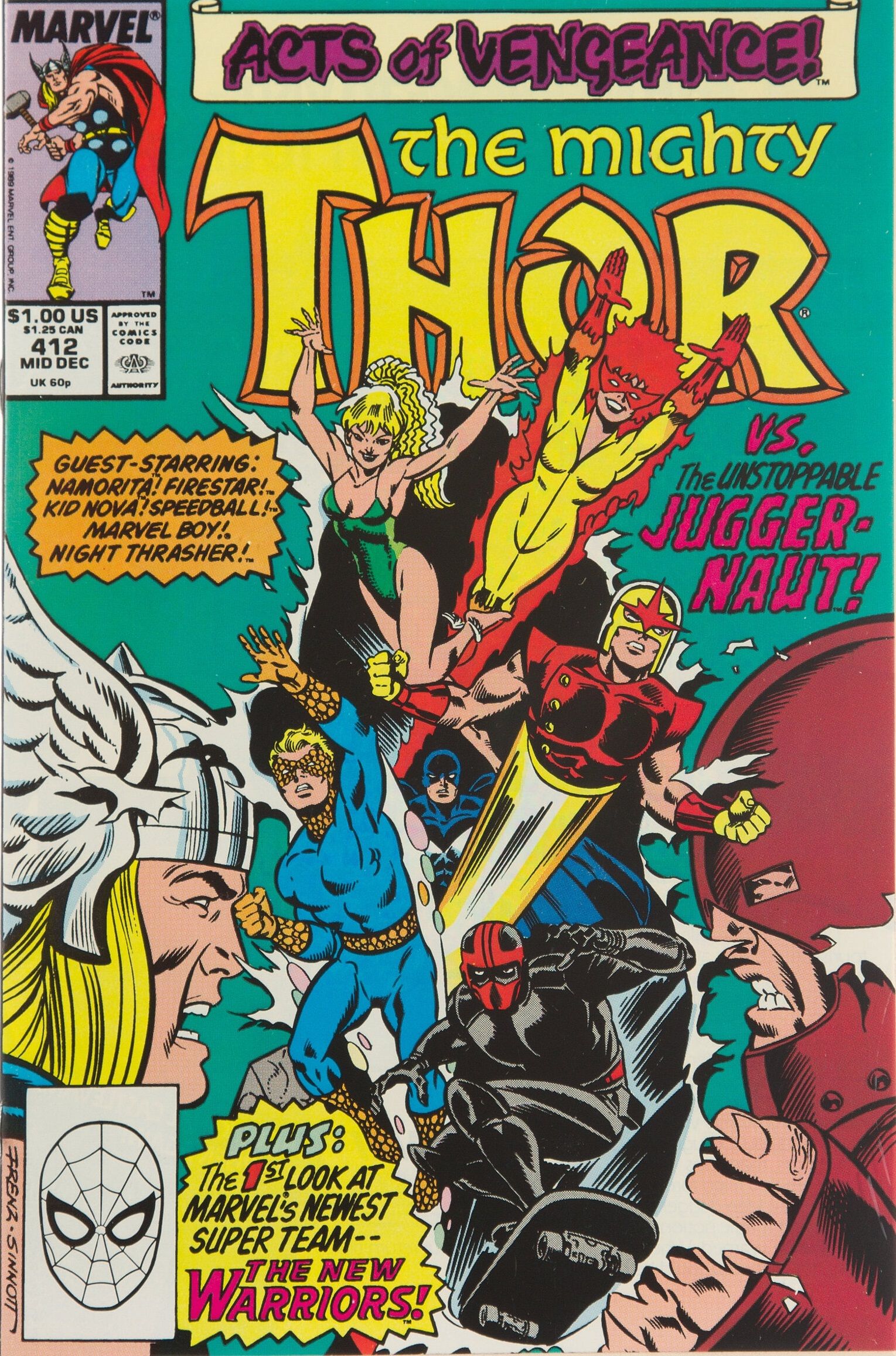 I think new teams count as "new creations," even if the teams were made up of established characters, so I count the introduction of the New Warriors in The Mighty Thor #412 (by Tom DeFalco, Ron Frenz and Joe Sinnott), which was also the ACTUAL first appearance of one of the team members, the skateboarding Night Thrasher (who DeFalco used market research to create, as he found out that a lot of Marvel's target demographic were into skateboarding).
This debut appearance led right into the New Warriors ongoing series by Fabian Nicieza and Mark Bagley.
RELATED: Five Times X-Men Characters Were Offered 'Your Choice, Your Funeral'
The Thunderbolts debuted fighting against the Incredible Hulk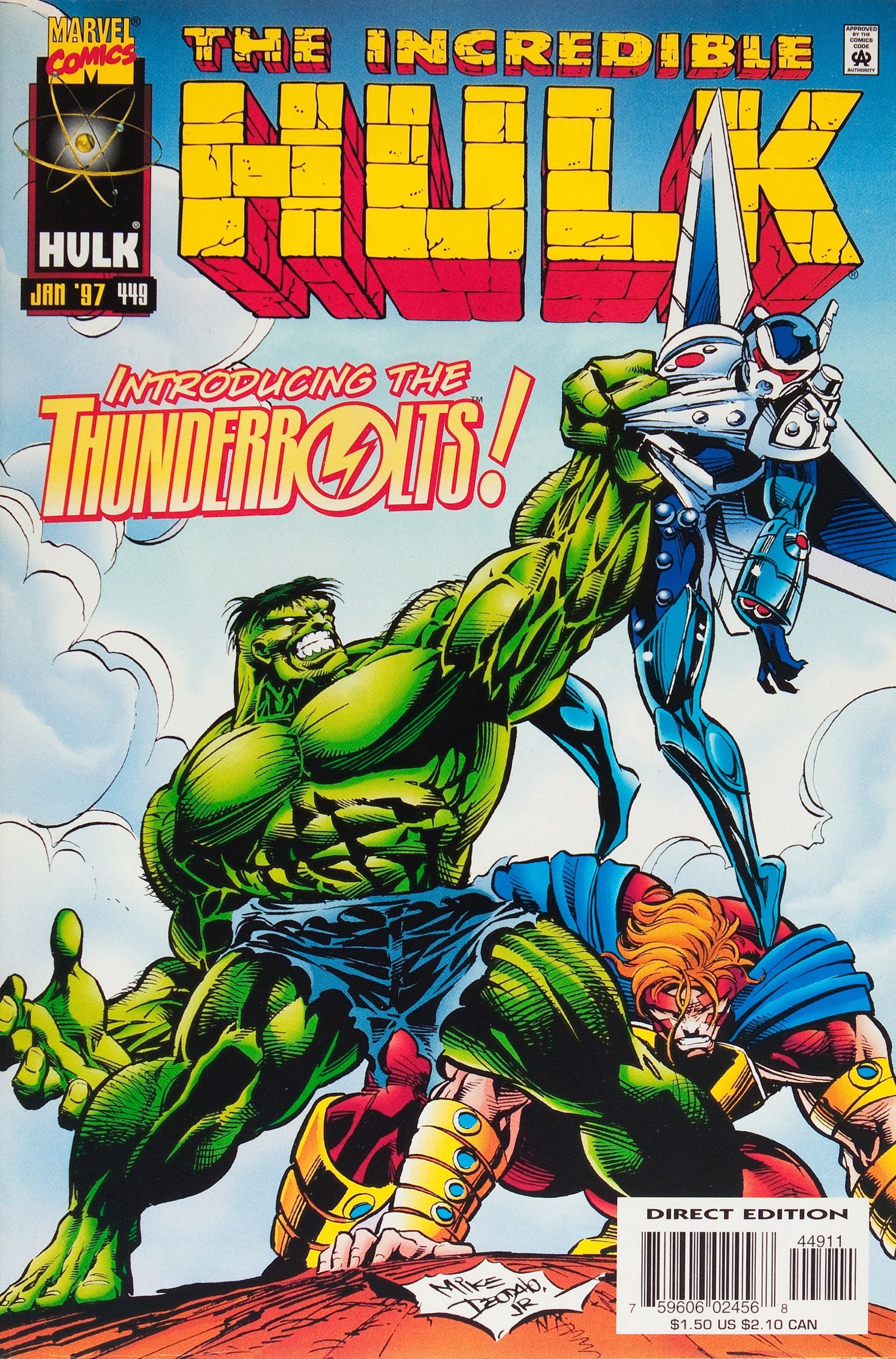 Another new team that debuted in a back door pilot comic book story was the Thunderbolts, who made their debut trying to take down the Hulk in Incredible Hulk #449 (by Peter David, Mike Deodato and Tom Wegrzyn). And yes, it is interesting that the Thunderbolts made their debut in a story where Kurt Busiek and Mark Bagley were not directly involved (of course, though, David knew what the deal was with the Thunderbolts when they appeared here).
The Thunderbolts would make one more appearance before getting their own comic book title. I've been meaning to do a look at the clues as to the big twist of the Thunderbolts BEFORE their first issue. Maybe I'll do that sometime soon (I'm already over a year late for their 25th anniversary).
Cameron Chase was given a Batman anniversary issue for her debut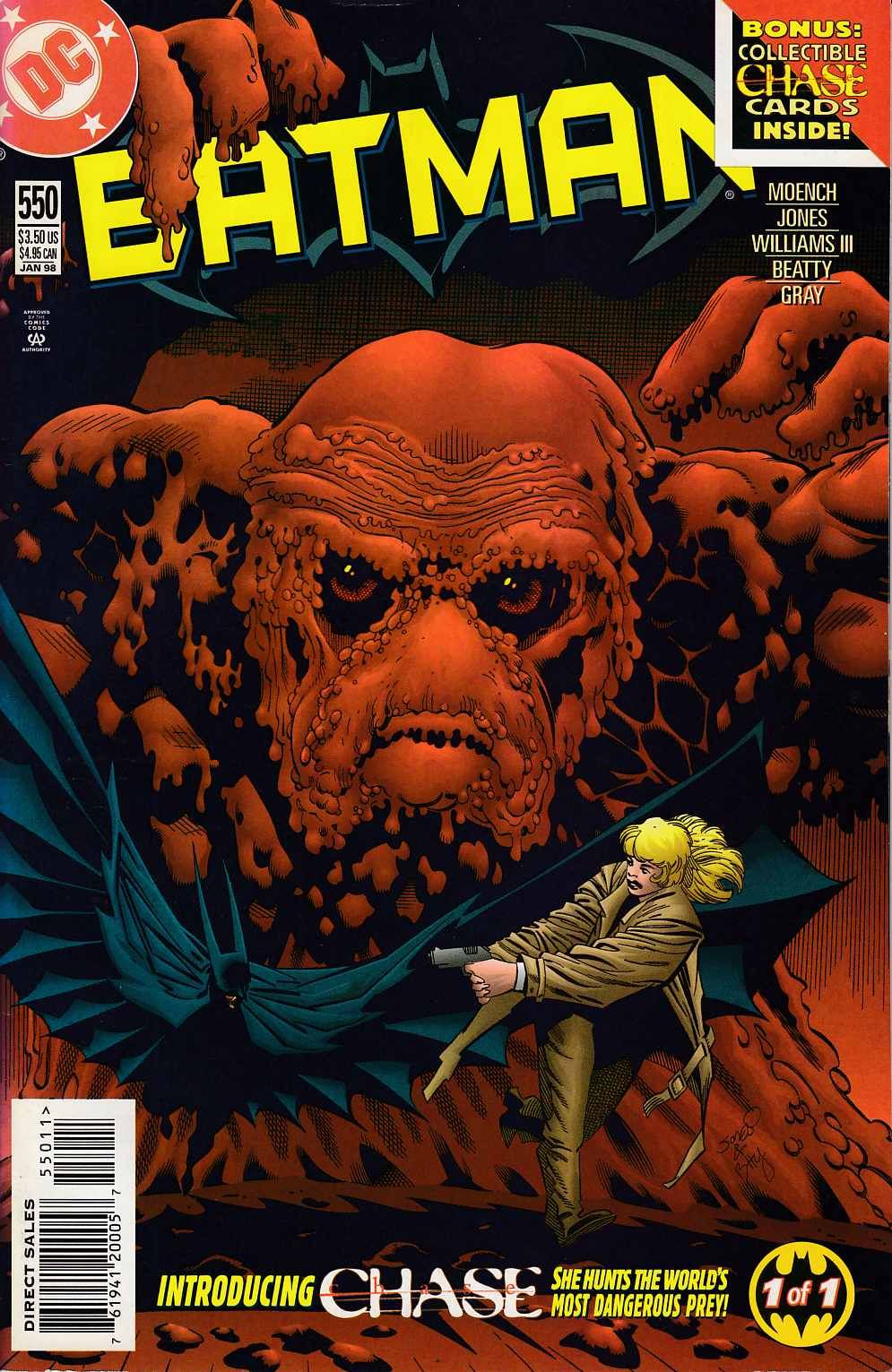 This was an interesting one, as Doug Moench wrote the issue introducing Cameron Chase to the DC Universe in a Batman "anniversary" issue (quotes because #550 isn't really anything). However, while her co-ceator, D. Curtis Johnson, didn't write this issue, the rest of the creative team on Chase (which launched out of this issue), artists J.H. Williams III and Mick Gray, DID draw half of the issue, with regular Batman artists Kelley Jones and John Beatty doing the other half. Chase is on her way to her first day on the job at the Department of Extranormal Operations when she is pushed into active duty early while visiting her sister in Gotham City.
This issue had, as a gimmick, four "chase cards" featuring spotlights on Batman, Cameron Chase, Catwoman and "Claything."
Remember, everyone, that these lists are inherently not exhaustive. They are a list of five examples (occasionally I'll be nice and toss in a sixth). So no instance is "missing" if it is not listed. It's just not one of the five examples that I chose. If anyone has suggestions for a future Drawing Crazy Patterns, drop me a line at brianc@cbr.com!
on bbc news
on hindi news
on the news today
on channel 7 news
ôrf news
campo grande news ônibus
ôpera news
campo grande news greve de ônibus
l1 news horário dos ônibus
l1 news ônibus
lago azul news ônibus
news österreich
news österreich heute
news österreich aktuell
news öffentlicher dienst
news österreich corona
news öl
news österreich orf
news ö3
news österreich heute aktuell
news österreich sport
ö24 news
ölpreis news
öbb news
ösv news
österreich news krone
övp news
özil news
öffentlicher dienst news 2023
österreich promi news