This review was written during the 2023 WGA and SAG-AFTRA strikes. Without the labor of the writers and actors currently on strike, the film being covered here wouldn't exist.Early on in Finestkind, the aspiring fisherman Charlie (Toby Wallace) asks why the other guys on the crew keep saying the word "finestkind." Its usage seems indeterminable, as it keeps getting used in different contexts, making it hard to nail down, and even the boat owned by Tommy Lee Jones' Ray, we will come to learn, is named "Finestkind." We're told that the word can be whatever you want it to be, that it can change from sentence to sentence, what matters is the inflection and intention. Finestkind, then, is the perfect title for this film, an unremarkable blend of different ideas, wildly escalating stakes, and full of actors who deserve better.
Charlie has recently left college and while his father (Tim Daly) is determined that he should go to law school, Charlie wants to follow in the footsteps of his brother Tom (Ben Foster) and become a fisherman. On his first voyage, Charlie and his brother's crew have their boat blown up, leaving them to be rescued, but this only makes Charlie even more determined to leave college behind and become a fisherman.
Losing their boat sets this crew down an absurd path that includes yet another failure of a voyage (maybe Charlie is bad luck?), a ludicrous clash with a group of drug dealers, and one of the strangest casting choices ever, as Jenna Ortega plays Mabel, a drug dealer who starts a chemistry-free relationship with Charlie. As the trouble grows for this crew, their bad choices make Finestkind unintentionally laughable as their fate goes from bad to worse.
'Finestkind' Has Its Charms…At First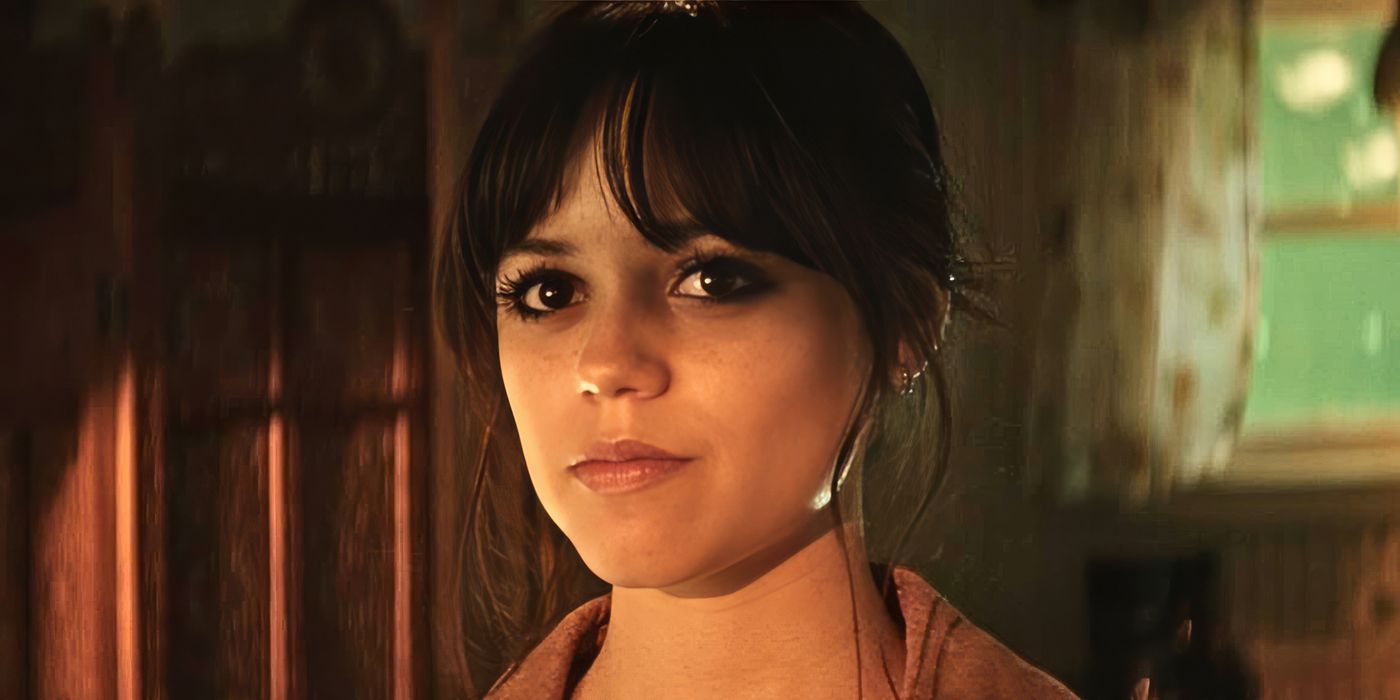 Even though Finestkind is melodramatic and cliché from the top, there is something charming about watching these two brothers grow close through the difficult fishing work and the camaraderie that grows from this team. But the screenplay by writer-director Brian Helgeland (who has been twice Oscar nominated for L.A. Confidential and Mystic River) keeps finding ways to make this story go in goofier and goofier directions. While Helgeland wants us to trust Tom as the captain of this crew, it's hard to understand why he's still in charge as one boat sinks, he risks losing all their jobs with a silly journey into restricted waters and gets his team mixed up with a group of heroin dealers in the third act. It's as if Helgeland kept attempting to make this team sink deeper into their mistakes, without worrying if any of it made a lick of sense.
Helgeland also packs Finestkind full of lines that are meant to come off as deep, but end up sounding foolish, like the frequently called-back, "You live, you die. It's what you do in between that counts," or Tommy Lee Jones' meme-worthy delivery of "I'm your fucking daddy." These moments are presented as profound statements, but really, they're the closest that Finestkind has to a punchline.
RELATED: TIFF 2023: The Movies We're Looking Forward to Most
While Finestkind does have a strong cast, they're completely wasted or horribly miscast. Toby Wallace has a Golden Retriever-like quality to him, but there's never any true reason to care about his journey—let alone why he wants to leave college to apparently be a bad omen for several ships. Foster is maybe one of our generation's most underrated actors, but there's nothing here for him to show off his talents. While we get hints of deeper pains, he's mostly just the sullen, quiet captain who seems to make the worst possible choice at every turn. Similarly, Ortega is shown to have a darkness that we never really get to delve into as, instead, Finestkind turns her into little more than Charlie's girlfriend—who just so happens to be an incredibly unconvincing drug dealer.
Tommy Lee Jones is arguably the actor who gets out of this shipwreck barely unscathed, and especially when the shit starts to really hit the fan, he gets some of the most captivating moments of the film. One such scene pits Jones against Clayne Crawford's drug dealer Pete, and watching this dynamic is one of the few engaging parts of the entire film. Jones still gets unfortunate narrative choices and questionable line readings, but his presence alone makes up for many of the film's issues.
The Script Is What Really Tanks 'Finestkind'
But again, the reason why these characters and Finestkind in general don't work is because of the weaknesses in the script. These motivations are nonsensical, the characters poorly defined, and the degradation of this narrative is mindless. This cast is trying their damnedest to make this drama work, but they're stuck in a story that isn't doing them any favors. A cast this strong should have a screenplay worthy of their time, and Finestkind simply doesn't.
It's also just a shame that Finestkind doesn't prioritize the brother bonding between Charlie and Tom, as that attempts to be the heart and soul of the film, but gets completely lost along the way. Watching this crew get to know each other, as Charlie learns about life on the sea—all while finding a connection he didn't get from college—makes for some of the nicer moments within the film. Yet the crew eventually becomes little more than different weaknesses that can be exploited, and the connection between the brothers never has the weight that it probably should, especially when this crew starts hitting shaky waters.
Finestkind has all the right pieces to make an interesting drama, but Helgeland can't get them together in a way that isn't over-the-top and downright silly. Even the score from the great Carter Burwell is cloying and irritating, highlighting the dramatic beats in an awkward, ham-fisted way. Finestkind is a mishmash of ideas, shifting stakes, and poor choices that should've floated, but instead, it just sinks.
Rating: C-
The Big Picture
Finestkind is an unremarkable film that blends different ideas and escalates stakes, but ultimately falls short in delivering a cohesive narrative.
The strong cast of Finestkind is wasted and poorly utilized, with Toby Wallace's character lacking a compelling journey and Ben Foster's talents going untapped.
The script of Finestkind is a major weakness, with nonsensical motivations, poorly defined characters, and a mindless degradation of the narrative. The film fails to prioritize the brotherly bond it attempts to establish.
Finestkind debuted at the 2023 Toronto International Film Festival and will be coming to Paramount+ later this year.
on bbc news
on hindi news
on the news today
on channel 7 news
ôrf news
campo grande news ônibus
ôpera news
campo grande news greve de ônibus
l1 news horário dos ônibus
l1 news ônibus
lago azul news ônibus
news österreich
news österreich heute
news österreich aktuell
news öffentlicher dienst
news österreich corona
news öl
news österreich orf
news ö3
news österreich heute aktuell
news österreich sport
ö24 news
ölpreis news
öbb news
ösv news
österreich news krone
övp news
özil news
öffentlicher dienst news 2023
österreich promi news