Here's the next Job coming to Final Fantasy 14: Viper.

Revealed at the Final Fantasy Fan Fest in London, the Viper is the first of two Jobs coming in the next expansion, Dawntrail.

The Viper is a Final Fantasy 14 original Job, a dual-wielding melee DPS with two swords that combine into one. See them in action in the new extended trailer below.


The Job was designed to cater to players wanting a new dual-wielding Job that's different to the existing Ninja, and is a similar dexterity melee fighter.

The Viper fights with swift slashes to pressure enemies, before unleashing might blows with the joined weapon. Additionally, the Viper can imbue their body with additional power for temporary abilities, calling on the memories of ancient hunters.

Director and producer Naoki Yoshida revealed the Job himself in cosplay: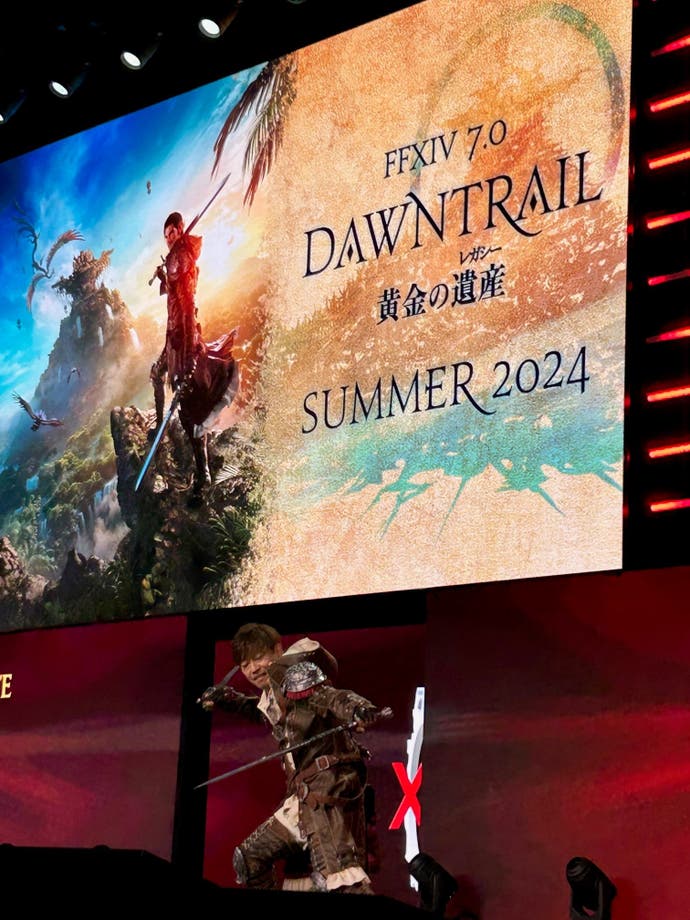 As previously announced at the Fan Fest in Las Vegas, a second Job is on the way – a ranged magic DPS Job – but this will be revealed at the Tokyo Fan Fest next year, set for 7th January.

Plenty more information on Dawntrail was revealed at the London keynote.

Another limited Job will be available in the latter half of the 7.X series to go alongside Blue Mage. This unknown Job will be separate to party play and feature new ideas.

A new series of Alliance Raids based on Final Fantasy 11 will also be added, called Echoes of Vana'diel. Further lifestyle content is also set to be revealed at Tokyo, similar to the Island Sanctuary farming mode but aimed at multiplayer.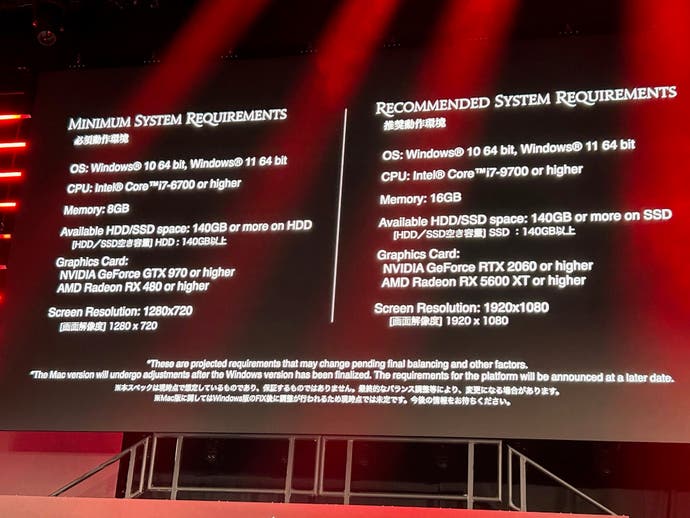 Fall Guys fans will be pleased to know the Gold Saucer crossover will launch next week on 31st October. Rounds based on the popular party game will be available periodically for groups of 24 (with random matchmaking), and unique prizes can be won.

A crossover with Final Fantasy 16 is also on the way, complete with Torgal mount.

So what about the setting of Dawntrail?

As revealed in Las Vegas, Dawntrail will take players to the far western land of Tural. It's a land of South American-inspired temples and lush jungles aimed at showing off the expansion's graphical update.

Yoshida showed off some in-game footage of the previously revealed city Tuliyollal as well as two new areas. The first is Kozama'uka, a tropical region of breathtaking waterfalls and vivid coloured trees. Here players will meet the Moblins, creatures similar to goblins but experts in gathering crafting materials.

The second area is Shaaloani, a Wild West-like desert area with a railroad and Ceruleum deposits. Artwork for this area had a big secret blanked out – what could be hidden in the distance?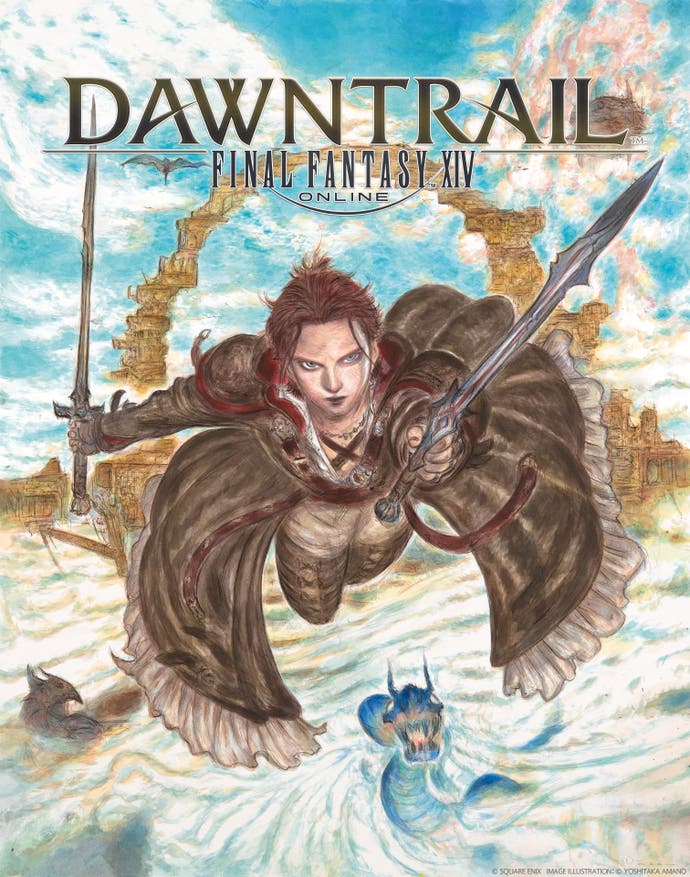 We also got a look at some of the dungeons planned. Dawntrail will feature as many dungeons as previous expansions, here including underground temples, sunlit groves, snowy mountainous areas with strange blue and violet crystal growths, and even a river cruise. Another dungeon appears to take place in a technologically advanced reactor-like area – could this be linked to Ceruleum?

Lastly, a cloud data center stress test will take place around 21st – 27th November for players globally. Then next year, an open beta test for Xbox players will take place mid January to February.

Dawntrail is set for release summer 2024.

on bbc news
on hindi news
on the news today
on channel 7 news
ôrf news
campo grande news ônibus
ôpera news
campo grande news greve de ônibus
l1 news horário dos ônibus
l1 news ônibus
lago azul news ônibus
news österreich
news österreich heute
news österreich aktuell
news öffentlicher dienst
news österreich corona
news öl
news österreich orf
news ö3
news österreich heute aktuell
news österreich sport
ö24 news
ölpreis news
öbb news
ösv news
österreich news krone
övp news
özil news
öffentlicher dienst news 2023
österreich promi news