Summary
David Gordon Green, known for reviving classic franchises like Halloween and The Exorcist, is not likely to helm a Star Wars project anytime soon.
Despite meeting with Lucasfilm, Green clarifies that there has been no concrete project or idea discussed.
Green's idiosyncratic style might not align with the established franchise, but his cinematic vision will continue to captivate audiences regardless.
If one were to pick a director in the industry today who possesses the Midas touch for reviving classic franchises, David Gordon Green would undoubtedly make the shortlist. Following the astounding success of his rebirth of the Halloween saga, Green's foray into the horror scene continues with his fresh take on The Exorcist franchise. The Exorcist: Believer, the first of a proposed trilogy, has just hit theaters. Additionally, the buzz around him being attached to a Hellraiser revival proves studios are vying for a bit of Green's magic.
However, amidst the wave of success and myriad of franchise opportunities, Star Wars isn't one we should expect him to embrace anytime soon. Although Green confirms meetings at Lucasfilm, he clarifies it was merely a preliminary conversation on possible tales from the galaxy of Jedi, Sith, and interstellar politics.
Speaking on the Happy Sad Confused podcast, Green reminisced about his relationship with the Star Wars universe. Green shared,
"I've met with some folks there but there's never been a project or an idea. Those kinds of meetings are fun, and I do know a lot about, at least the old Star Wars movies, and those are really fun and a very strong part of my excitement as a kid watching movies was those movies."
Illustrating the depth of this connection, he recalled a memory:
"I can remember the Chuck E. Cheese tokens, when I was standing in line for `Return of the Jedi, the Wednesday after it was released, and I'm still waiting in a line, my mom went and got tickets early in the morning and I'm there for an eight-o-clock show, and a guy gave me a sh-tload of Chuck E. Cheese tokens and I couldn't decide whether I'm gonna stand in line with the anticipation of this movie or I was gonna go to Chuck E. Cheese and play video games. I just held the bag of tokens, filled my pockets, and went the next week."
RELATED: The Exorcist: Believer Director Is Eager to Explore New Horizons if Film is a Hit
Beyond "The Exorcist": Green's Bold Approach to Beloved Film Sagas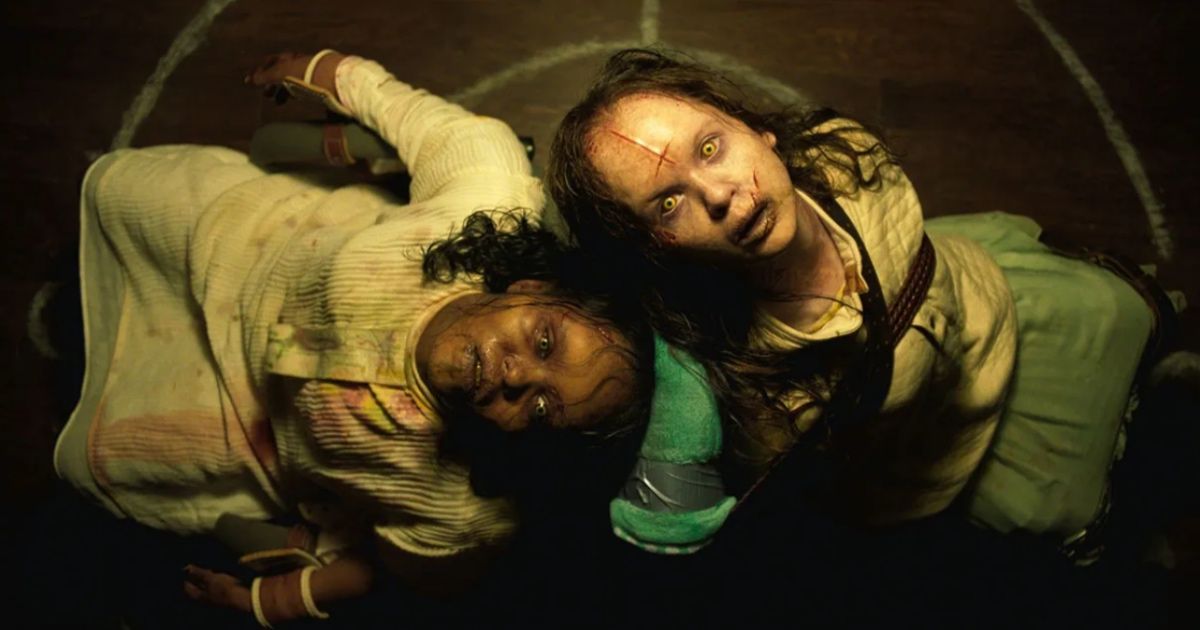 Despite his nostalgic fondness, Green also shed light on the complexities of such collaborations. Green mused, "The reality is, again, the mechanism, I think, might look at me too skeptically. Like anything, there's executives that want to know who's out there and what they're thinking. 'Hey, he's dusted off a Halloween franchise,' or, 'He's working on an Exorcist franchise, I wonder if he's got something creative to bring to the table.' But my impulses are always pretty eccentric."
That isn't to say that Green's ventures in horror have been predictable. In fact, he hinted that any Star Wars story he'd weave would most likely challenge the studio's anticipations. "I would be very curious, too, of where that would go. But, I don't know, I would never say 'no' because every time I say 'never' is when I get the phone call that makes me excited about something, but I've learned those lessons," Green revealed.
It's clear from his words that while Green holds a special place for Star Wars in his heart, he's cautious about blending his idiosyncratic style with such an established franchise. His films, characterized by unique twists and an eccentric narrative flair, might be a tad avant-garde for the galaxy far, far away.
The Exorcist: Believer, is currently playing in theaters. On the Star Wars front, while Lucasfilm has tantalized fans with announcements of numerous feature-film endeavors, the wait continues to see which one takes flight first.
David Gordon Green has etched a unique niche for himself. Whether he ever journeys to the Star Wars universe or not, his cinematic vision will remain one to watch, dissect, and discuss for years to come.
on bbc news
on hindi news
on the news today
on channel 7 news
ôrf news
campo grande news ônibus
ôpera news
campo grande news greve de ônibus
l1 news horário dos ônibus
l1 news ônibus
lago azul news ônibus
news österreich
news österreich heute
news österreich aktuell
news öffentlicher dienst
news österreich corona
news öl
news österreich orf
news ö3
news österreich heute aktuell
news österreich sport
ö24 news
ölpreis news
öbb news
ösv news
österreich news krone
övp news
özil news
öffentlicher dienst news 2023
österreich promi news