Horizon Chase 2 almost feels like a love letter to classic 1990s arcade racing games, and if that's the premise, then it is excellently executed. It offers exactly what one would expect from an arcade racing game in today's world with smooth crossplay multiplayer options, a solo campaign mode, and the ability to collect fun cars and race on unique and beautiful tracks. The catchy synth music, brightly colored graphics, and easy-to-learn gameplay mechanics make it exactly what an arcade racing game should be.
Horizon Chase 2 is a retro-styled car racing game that was previously released for Apple Arcade last year and just recently made its debut on Nintendo Switch and PC via the Epic Games Store on September 14, 2023. This arcade racer is simplistic in all the right ways and thrives on the charm that it provides through its enjoyable graphics and gameplay. It isn't groundbreaking, and the driving isn't anything intricate or convoluted, but it perfectly evokes the feeling of sitting in an arcade machine racing against a friend.
Related: F1 23 Review: A Varied And Velocious Racing Game
Simple But Fun Racing Gameplay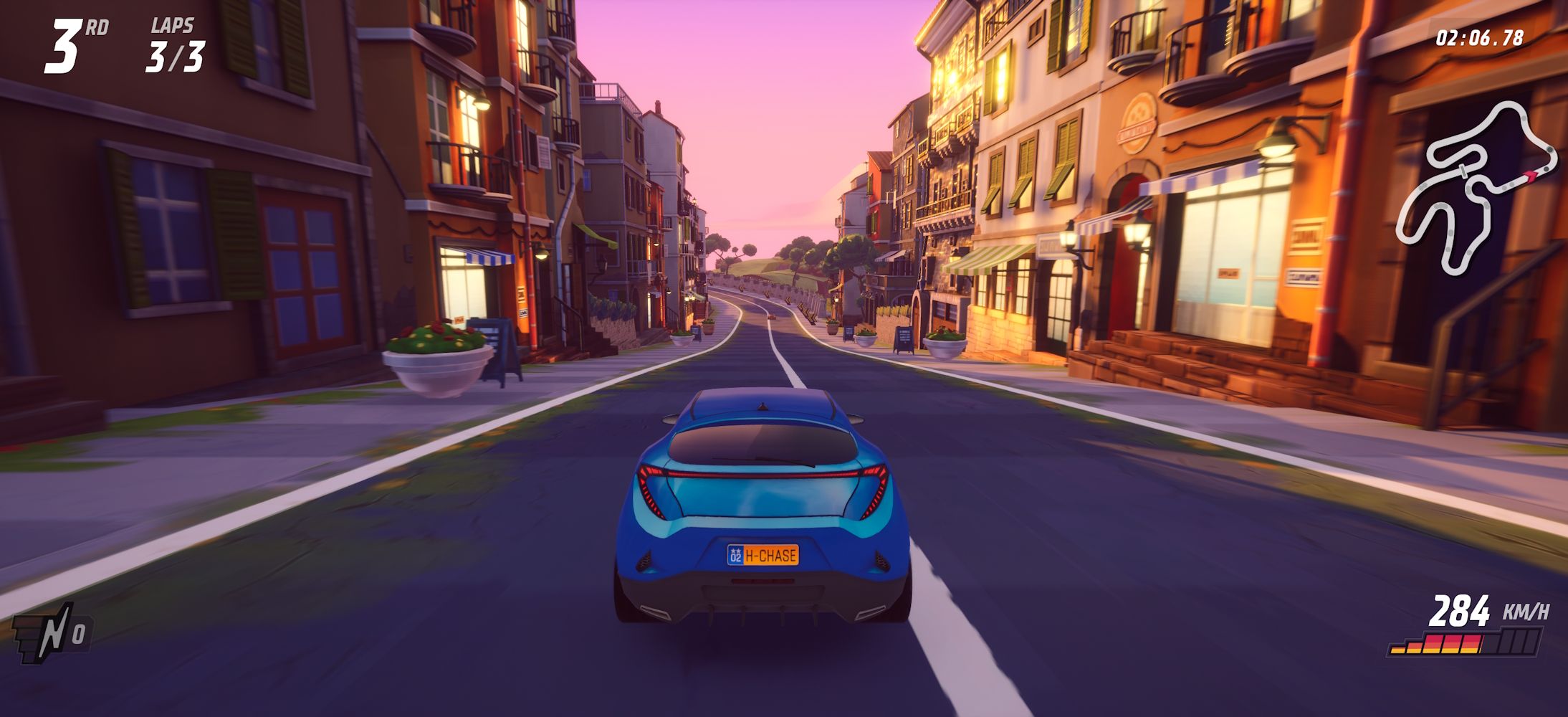 The mechanics of driving in Horizon Chase 2 are charmingly simple. This is not a racing simulation game with lots of intricate combinations and features to memorize and understand, but more of a quick arcade game that lets players just have fun and laugh without the emphasis on realism. Its controls are basic, which is likely what makes it work so well on Apple Arcade, but it all feels right. There are different ways to level up each car with their suspension, air intake, differentials, gearbox, and nitro boosts, but even this is automatically done at the later levels to make newly unlocked cars not be at a disadvantage.
Driving is controlled by the fundamental concepts of holding down the acceleration, braking if absolutely necessary, and steering left and right. Limited nitro boosts are used for quick bursts of speed, and crashes are quickly recovered from to keep on driving. Some weather conditions are present in a few of the tracks, with icy roads making it difficult to correct from a steer, or sandstorms making it difficult to see what is coming up.
World Tour Tracks Keep Drivers Busy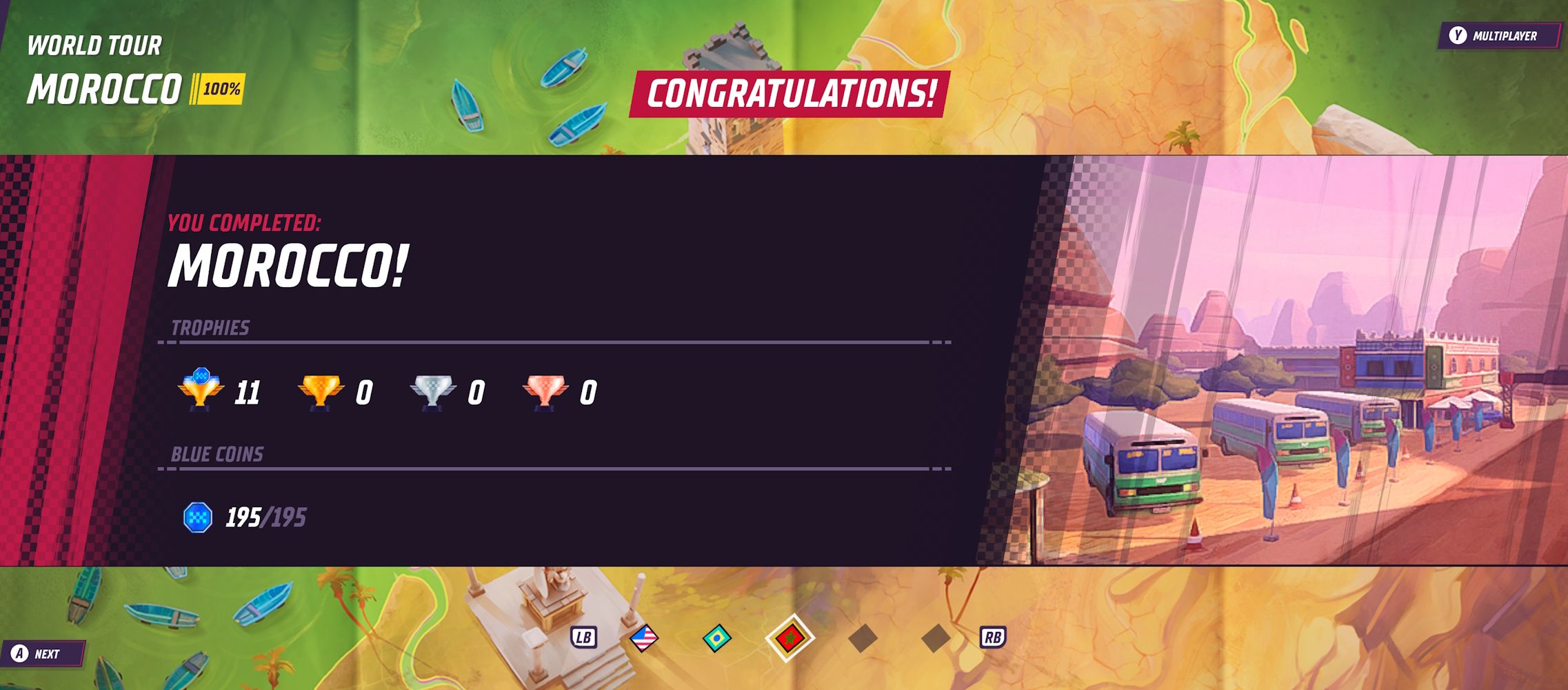 The World Tour is the main solo campaign for Horizon Chase 2 where people can race through several different courses for each represented country and there are specific goals to keep things interesting. Hovering blue tokens appear on the tracks with a special challenge of trying to run over each of them to collect them, later to be used in upgrading vehicles. At the end of a country's group of races, if the racer is successful enough they may even be able to unlock a special new car for free.
Related: Cruis'n Blast Review: An Enjoyable Arcade Racer With A Few Flaws
Multiplayer Can Be With Friends Or Online Races Against Anyone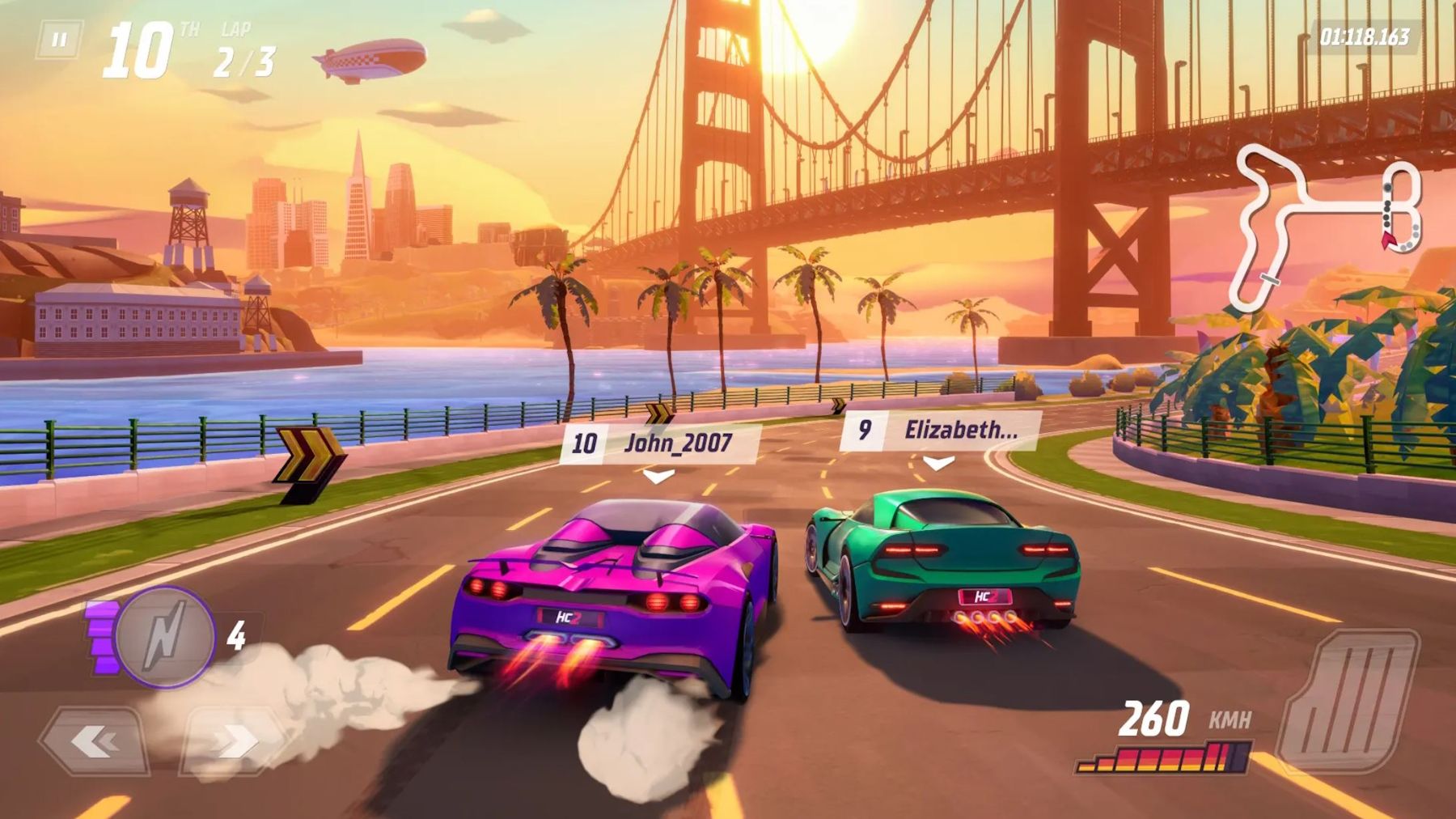 Horizon Chase 2 offers many different ways to engage with others during the arcade racer. Whether playing with split-screen multiplayer or online, friends and families can race against each other. Crossplay is supported between PC and Nintendo Switch, and is available for every game mode, including progressing together in the World Tour. There are also online and local leaderboards on each track for anyone to be able to compete against strangers or simply test how they stack up against other players.
Unlocking And Customizing Cars Is Just Enough Enticement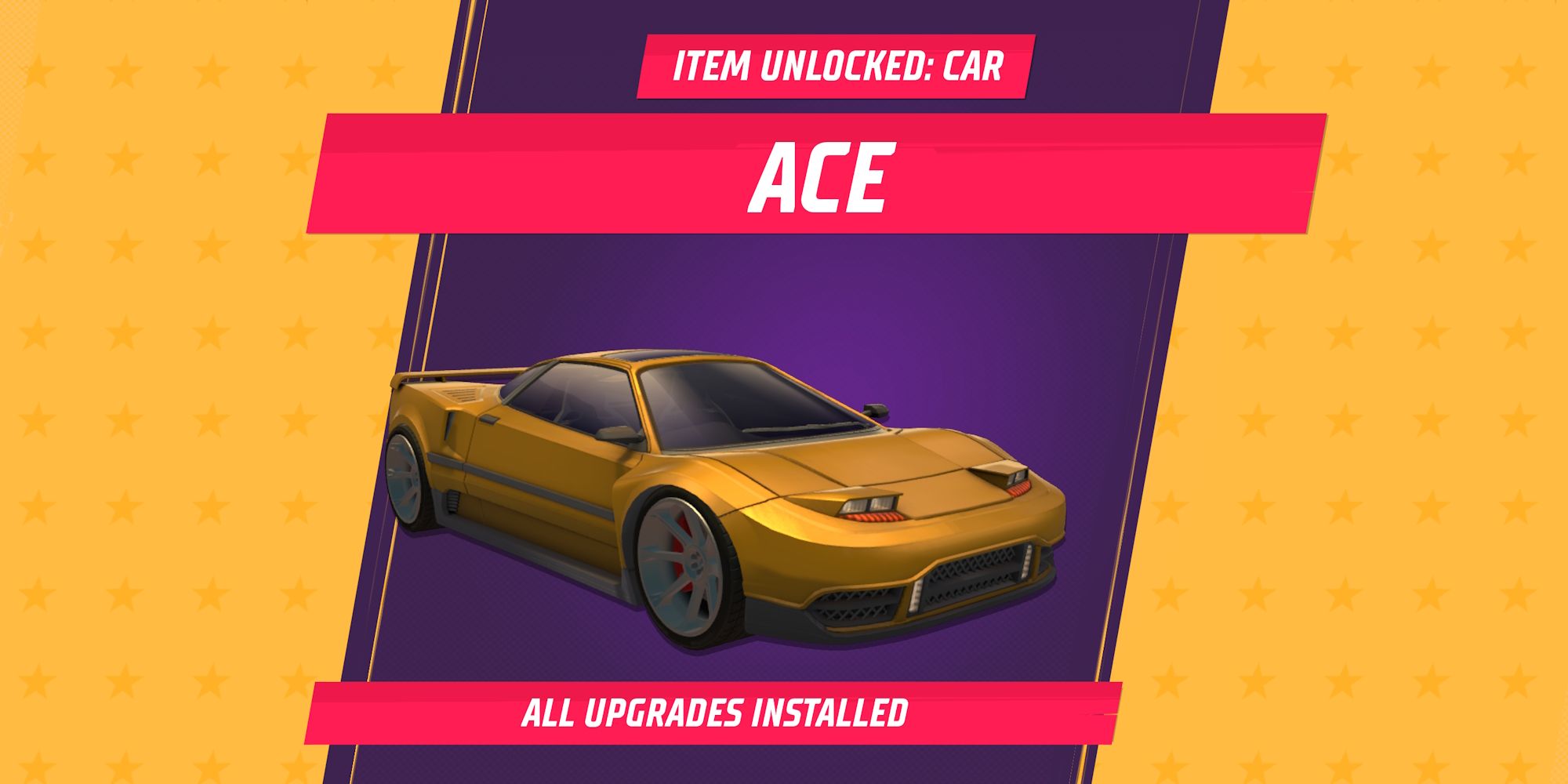 Unlocking new cars in Horizon Chase 2 comes from winning certain races in the game, and every car that is unlocked can be customized with enough coins that are gained from completing races. Each car has some specific paint jobs which can range from boring to crazy that can be purchased or obtained through certain quest objectives and used to customize the car. Then there are different styles and rims that are unlocked as well to turn a simple car into a convertible for the California coast or an SUV ready to drive into the mountains.
Related: Forza Horizon 5: Hot Wheels Review – A Fast-Paced Racing Playground
Ultimately there is nothing mind-blowing about Horizon Chase 2, but there also really isn't anything negative either. The only drawback is that there isn't more of it, as the game is pretty quick to complete at roughly eight hours for the entire World Tour unless played on high difficulties that make it harder to progress. Horizon Chase 2 simply feels like a fun game that is perfect at giving a nostalgic feel of a 90s arcade racer, but with much better graphics to smooth it out.
Horizon Chase 2 is out now for PC (Epic Games Store) and Nintendo Switch. Screen Rant was provided with a digital Epic Games download code for the purposes of this review.
on bbc news
on hindi news
on the news today
on channel 7 news
ôrf news
campo grande news ônibus
ôpera news
campo grande news greve de ônibus
l1 news horário dos ônibus
l1 news ônibus
lago azul news ônibus
news österreich
news österreich heute
news österreich aktuell
news öffentlicher dienst
news österreich corona
news öl
news österreich orf
news ö3
news österreich heute aktuell
news österreich sport
ö24 news
ölpreis news
öbb news
ösv news
österreich news krone
övp news
özil news
öffentlicher dienst news 2023
österreich promi news