The great Steven Spielberg is one of the most prolific filmmakers of all time. He's certainly one of the most successful and beloved, delivering classic after classic that both changed the film industry and the lives of many young viewers. The latter is due in no small part to his output throughout the 1980s. These are the live-action entries on Spielberg's filmography that came from the decade, both those he directed and the many he either produced or executive produced. Many of those are the films of his protégés: Matthew Robbins (co-writer of Close Encounters of the Third Kind), Frank Marshall, The Polar Express' Robert Zemeckis, the first two Harry Potter films' Chris Columbus, and Piranha's Joe Dante.
Note that animated films and projects on which he went uncredited as producer were excluded from inclusion. In other words, no An American Tail or Harry and the Hendersons here.
20
The Money Pit (1986) — Co-Executive Producer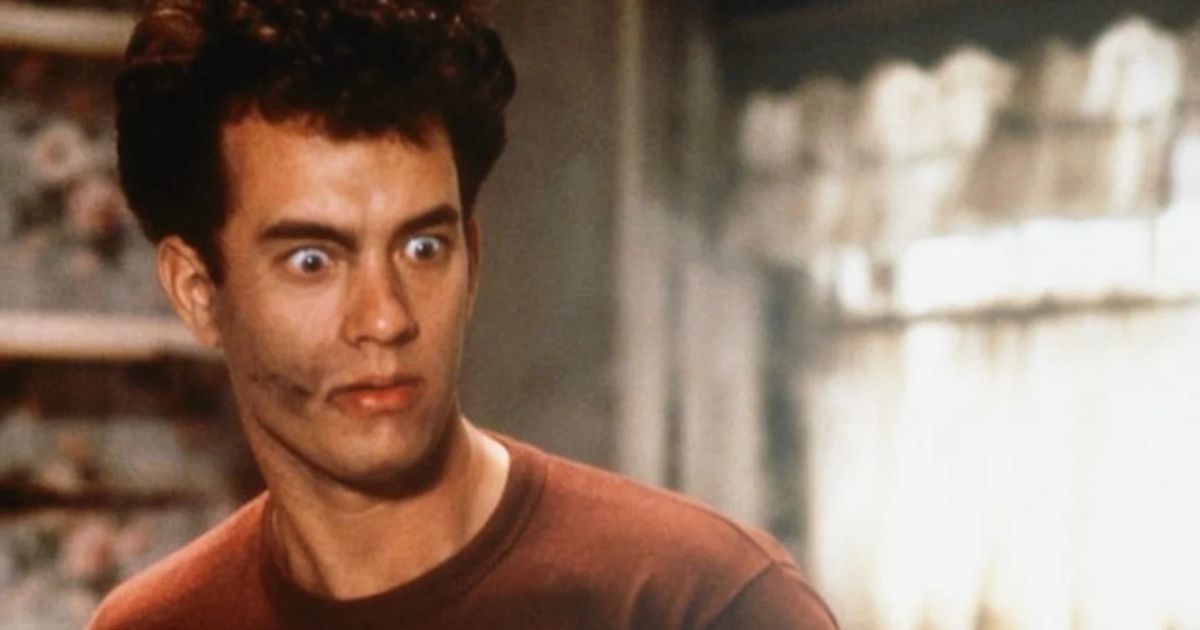 Richard Benjamin has had an expansive career as an actor, particularly in the 1970s with roles in films like Catch-22 and Westworld. But he's also directed quite a few films, none of which have really taken off.
This includes The Money Pitwhich, even with Tom Hanks and Shelley Long leading and Spielberg involved as a producer, fails to really work, either as a remake of the Cary Grant classic Mr. Blandings Builds His Dream House or as the type of comedy where things go wrong to increasingly drastic degrees. All that said, as co-executive producer, Spielberg's involvement was limited (in the industry, in order of decreasing importance, it would be producer then executive producer, so being a co-executive producer isn't indicative of much sway over the production).
19
Continental Divide (1981) — Executive Producer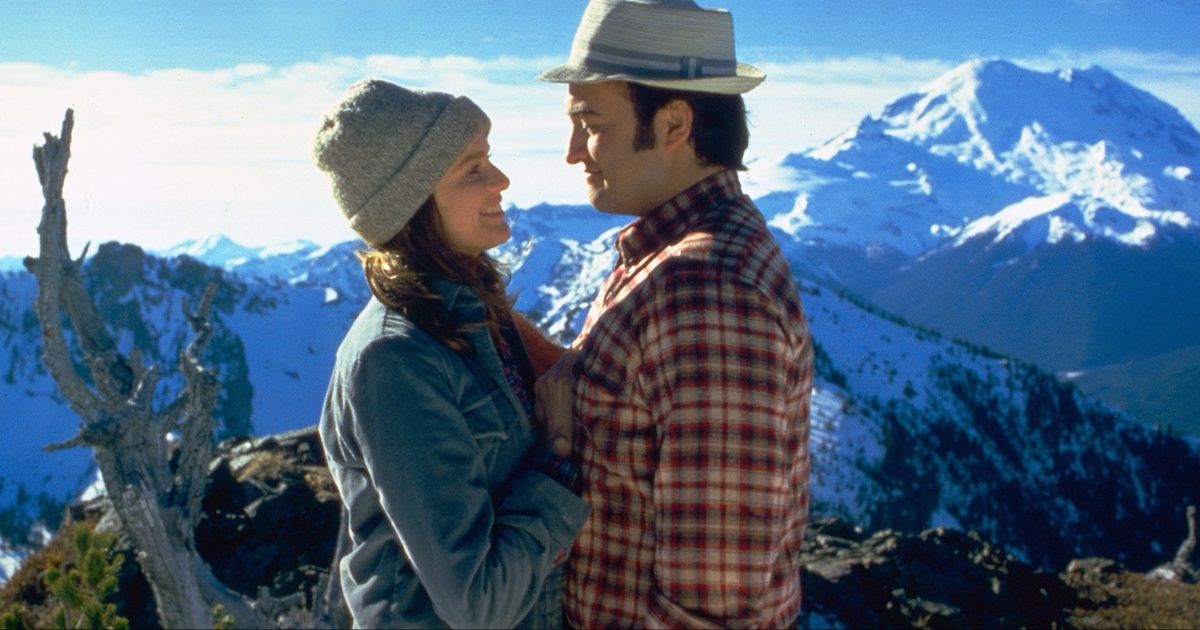 From 1975 to 1979, John Belushi dominated Saturday Night Live's iconic "First Five Years." And, from 1978 to 1981, he showed much promise on the big screen, but his limited seven-movie career was a mixed bag. National Lampoon's Animal House is a classic even if poorly aged in spots. His limited role in Goin' South is also poorly aged in that it's mostly fueled by cultural appropriation. Old Boyfriends was another smaller role, but then he essentially fronted Spielberg's failed ensemble comedy 1941 in 1979 before leading The Blues Brothers to almost Animal House levels of success the next year.
His penultimate film Continental Dividesaw him reteam with Spielberg, and sobriety, as well. The failure of Continental Divide, which has its heart in the right place but is ultimately slow and uneventful, supposedly hurt him, and he relapsed. Unfortunately, Belushi would pass away less than six months later, and his final film, Neighbors, is most fans' pick for his weakest. This in spite of the fact Neighbors again paired him with SNL and 1941's Dan Aykroyd, but in reverse casting.
18
Innerspace (1987) — Executive Producer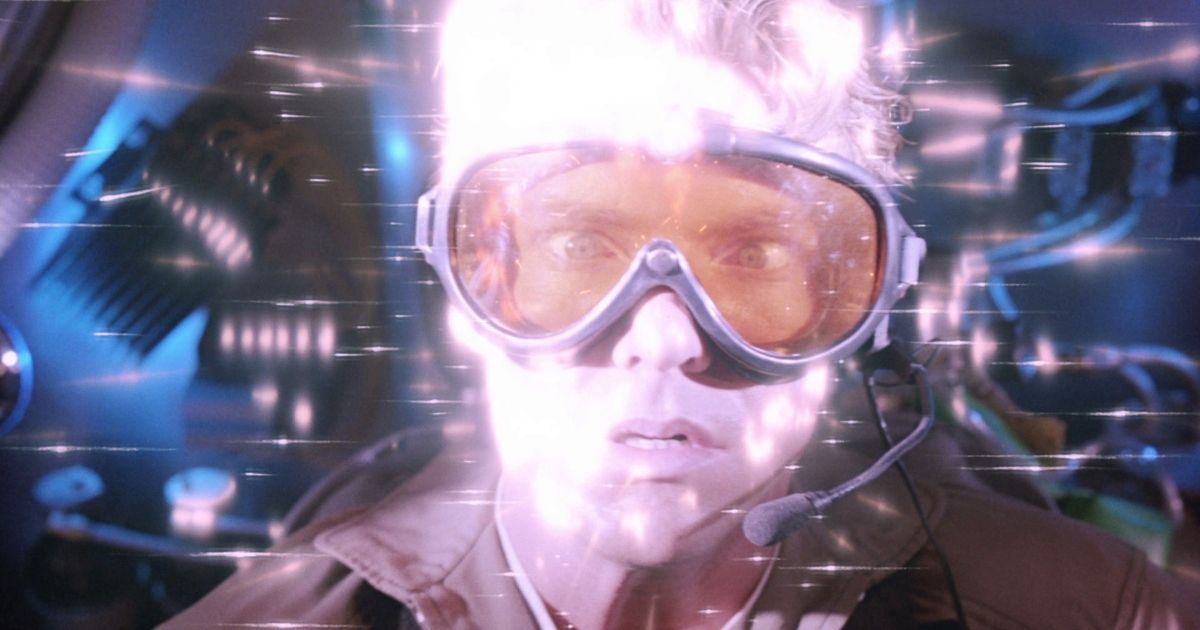 While frequent Spielberg collaborator Joe Dante's Innerspace is admirable in being a comedy movie ahead of its time, time hasn't been very kind to it. And, as a follow-up to fellow Dante-Spielberg collaboration Gremlins, it's a big disappointment.
Spielberg initially learned of Dante via the latter's Piranha, which was a rip-off of the former's Jaws but, unlike the remainder, was actually a functioning and fun (and funny) film. After Dante's The Howling, Spielberg enlisted him for Gremlins, and while Innerspace is creative the way that horror comedy was, it's not filled with memorable characters, particularly strong acting, or well-aged effects.
17
Twilight Zone: The Movie (1983) — Director (Segment Two)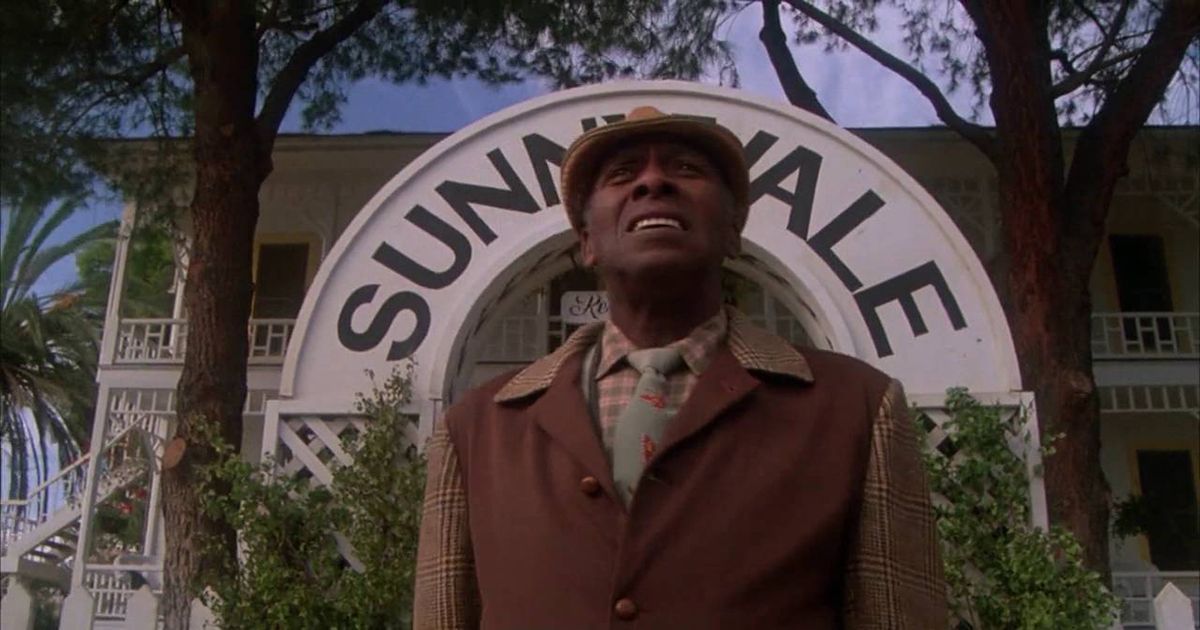 A film with a production marred by tragedy, Twilight Zone: The Movie is a movie that never should have been made. On one hand, there's the helicopter crash that occurred during John Landis' segment, which claimed the lives of actor Vic Morrow and two child actors who weren't even supposed to be on set anyway.
And, like Landis' segment, Spielberg's is retirement home-set story is overly-saccharine and doesn't quite stick the landing, even with a lead performance from The Shining's Scatman Crothers. Twilight Zone: The Movie is skippable, but the final two segments (both remakes of revered episodes) are solid enough.
16
Always (1989) — Director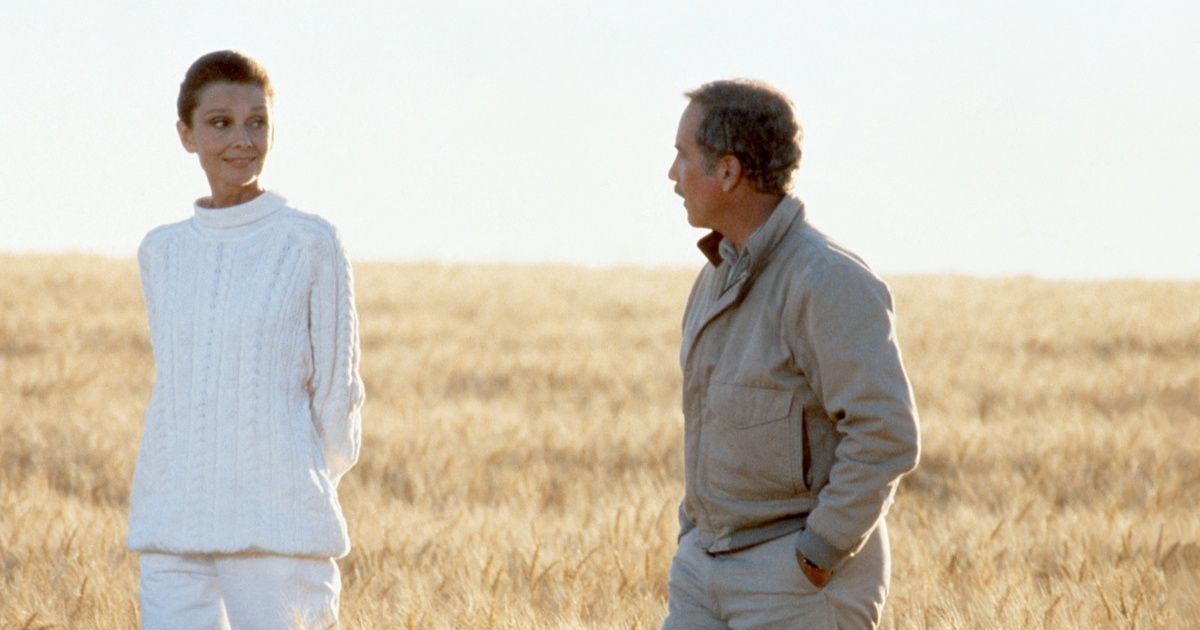 Spielberg reteamed with one of his three Jaws leads for Always, and while it's neither one of the director's nor one of Richard Dreyfuss' best films, there are elements that are commendable. The cinematography is pretty and the cast's hearts seem to be in the right place, but like the Robin Williams-led What Dreams May Come or the Brad Pitt-led Meet Joe Black, Always kind of just comes and goes, having made many attempts to tug on heartstrings but having failed pretty much across the board.
Yet, as a diversion, the story of a deceased pilot who guides a younger, living one through the steps is a sweet one. Furthermore, any movie that gives Holly Hunter a leading role is a worthy one.
15
Indiana Jones and the Temple of Doom (1984) — Director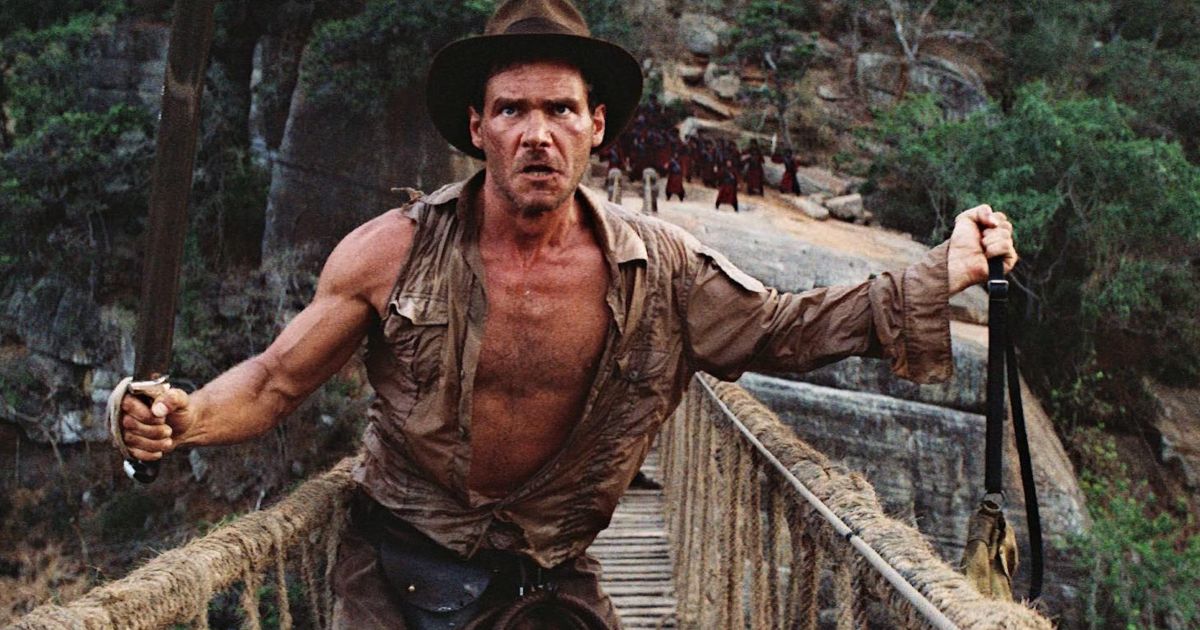 There are quite a few factors holding Indiana Jones and the Temple of Doom back from being as successful as its immediate predecessor. Well, technically, its sequel, considering Temple of Doom is actually a prequel.
One problem is the cultural appropriation and depictions, which proved problematic at the time and have only grown more so. Furthermore, while Ke Huy Quan is a wonderful presence, his Short Round is written to be a repetitive irritant. Not to mention, the less said about Kate Capshaw's Willie Scott the better.
RELATED: 13 Creepiest, Crawliest Movies About Bugs
14
Dad (1989) — Executive Producer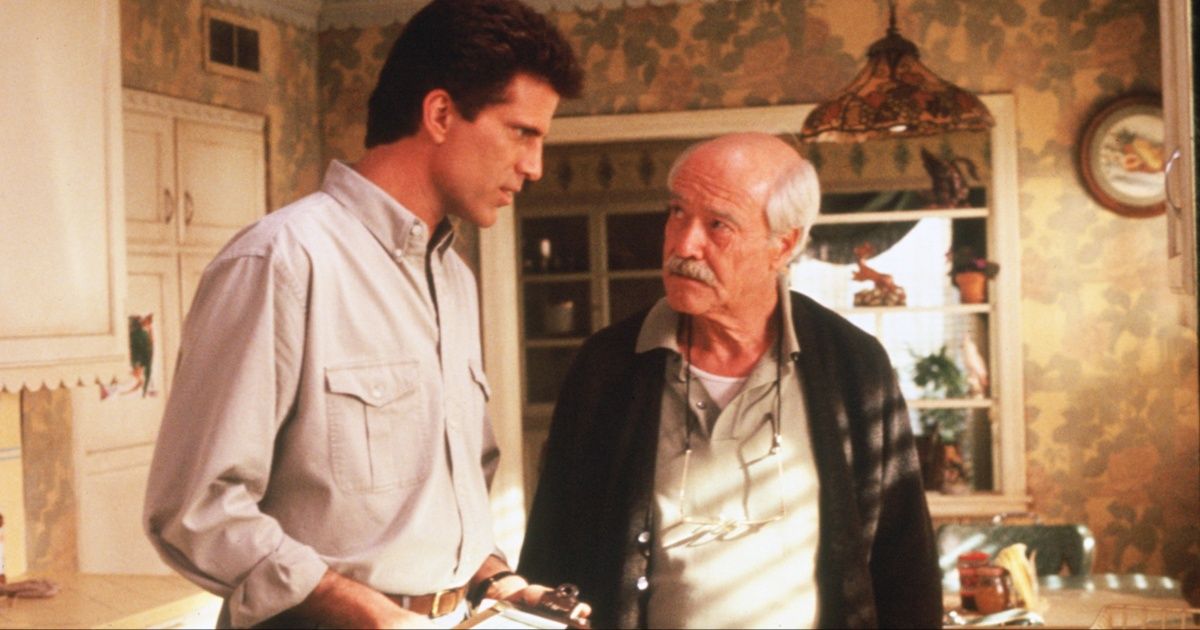 A forgettable bit of fluff, Gary David Goldberg's Dad may have come equipped with Spielberg's Amblin logo, and a poster with Jack Lemmon, Ted Danson, and Ethan Hawke, but it still failed to generate much interest at the box office. And, as a whole, it did comparably with critics.
That said, it has an amazing cast, with the aforementioned trio (particularly Lemmon) all knocking their roles out of the park. But there's also J. T. Walsh, Kathy Baker, and Olympia Dukakis.
13
*batteries not included (1987) — Executive Producer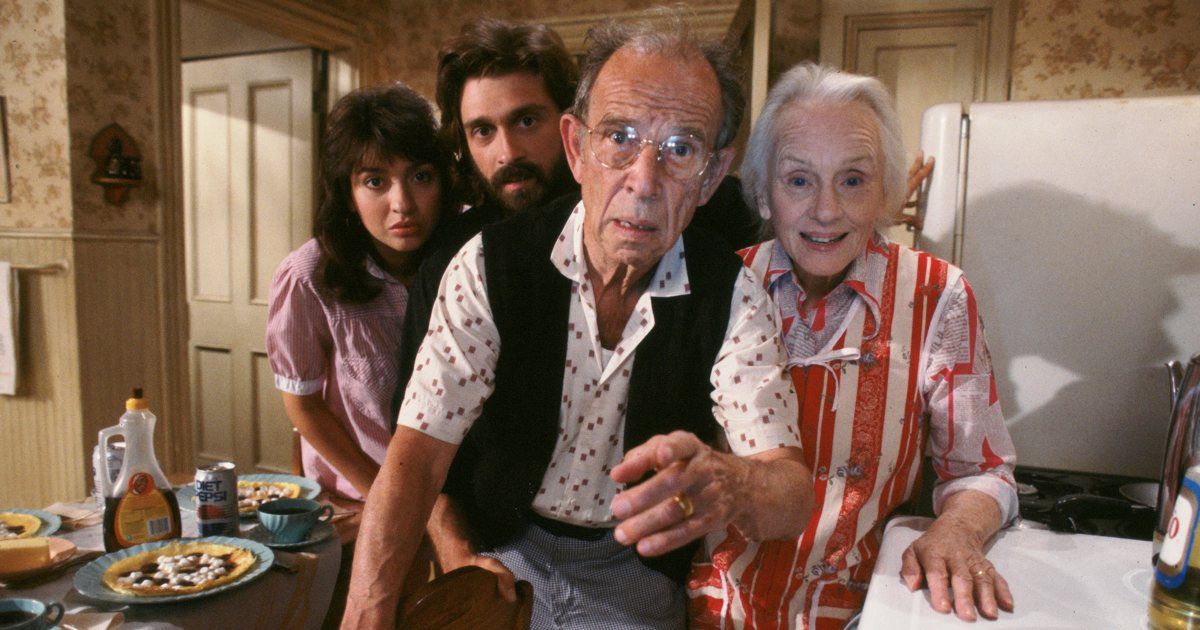 Director Matthew Robbins didn't release much of note after *batteries not included, and it's easy to see how that would come to be considering his subsequent directorial output also lacked Spielberg's specific heartwarming touch. But he was still one of Spielberg's six protégés, and *batteries not included has its fans.
The plot follows the residents of an apartment block that find their lives turned around by a few little spaceships. Interestingly enough, *batteries not included marked the screenwriting debut of Pixar favorite Brad Bird.
12
Empire of the Sun (1987) — Director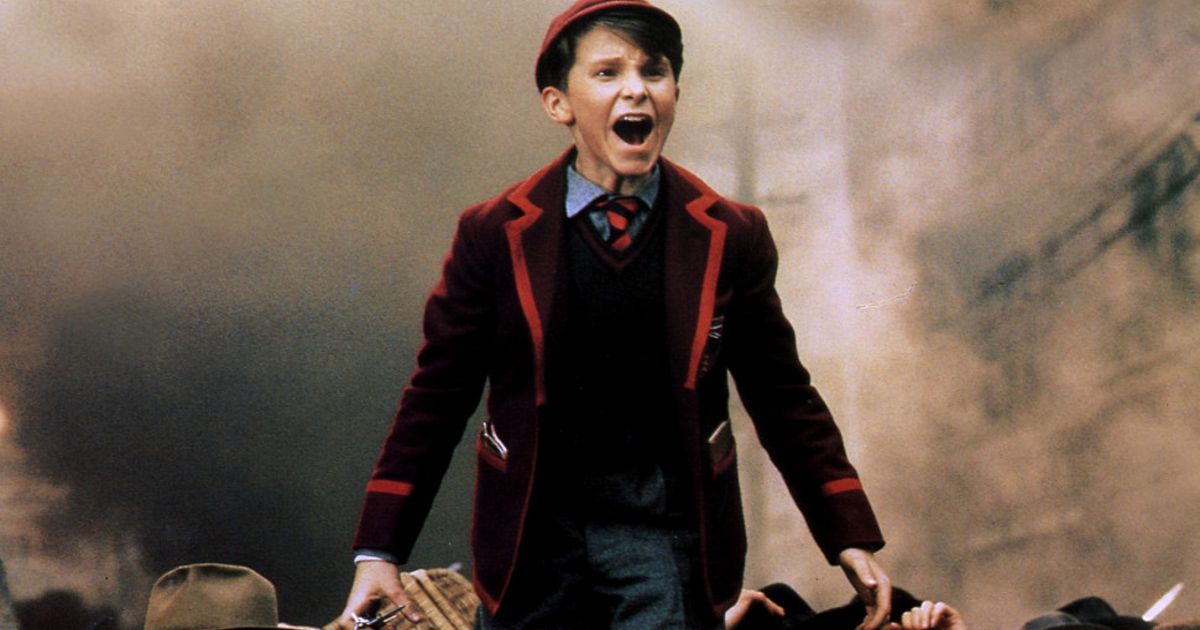 An underrated Christian Bale movie, Empire of the Sun nonetheless doesn't work quite well enough to be one of Spielberg's best of the decade. Pacing is an issue, as is the runtime, but there's little doubt the director (and all involved) had passion for the material.
The plot follows Bale's Jim Graham, who starts off affluent but finds his world shattered by World War II. Specifically, he becomes a POW in a Japanese internment camp. In other words, it's a movie that put young Bale through his paces as an actor, as it would have done even if he was an adult at the time.
11
Used Cars (1980) — Executive Producer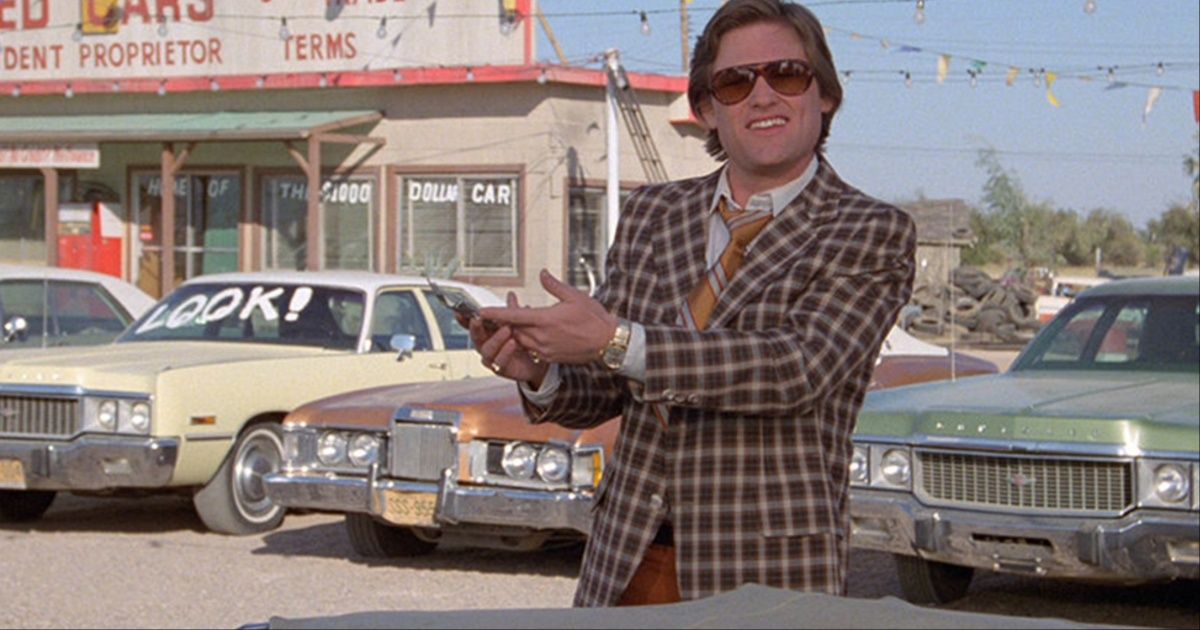 Spielberg's second Executive Produced film, Used Cars, also saw him reteam with director Robert Zemeckis. And, fortunately, it was as critically praised as their debut, I Wanna Hold Your Hand.
Unfortunately, also like I Wanna Hold Your Hand, it wasn't financial success. But the irreverent dark comedy has since built up a solid audience, and were one to give it a chance they'd probably see why. It was Kurt Russell's first adult-skewing theatrical film after years of leading Disney live-action charmers (and a five-year gap in between) and clearly the transition was a smooth one for him because he carries Zemeckis' comedy incredibly.
10
Back to the Future Part II (1989) — Executive Producer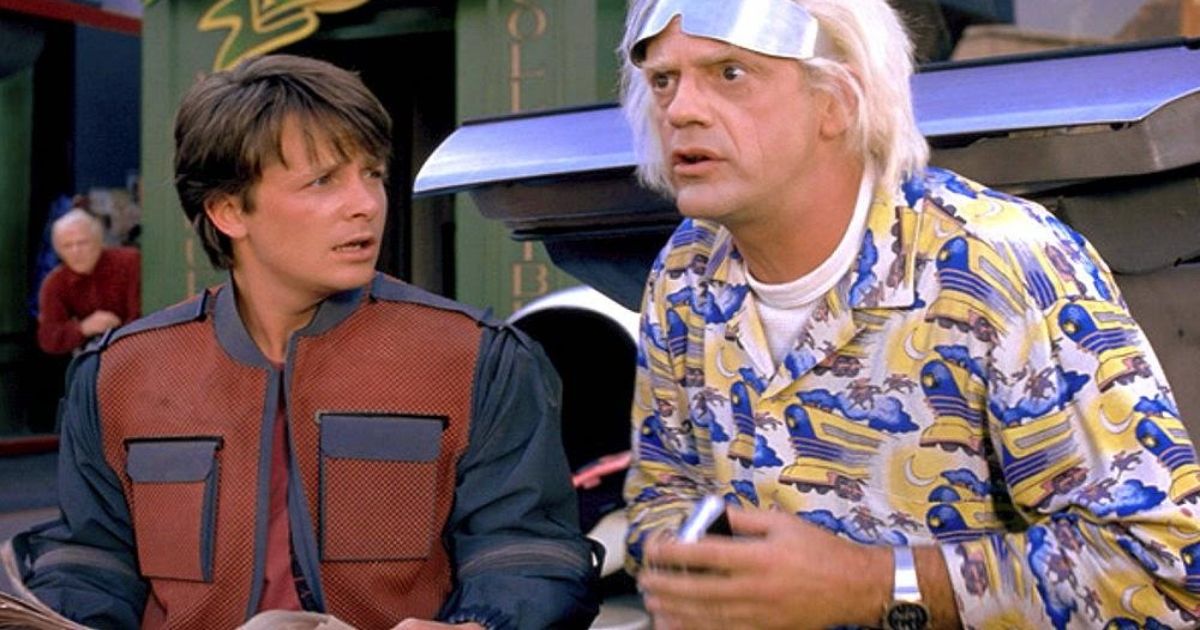 Like the Matrix and Pirates of the Caribbean sequels, the two Back to the Future sequels came out in quick succession. They also for the most part failed to recapture the financial success of their respective original films, and they certainly didn't meet the critical bar that had been set. But, at least in the case of Back to the Future Part II and 1990's Back to the Future Part III, the sequels aren't given proper due. The two blend in together beautifully, which is impressive considering they take in very different time periods.
But there are similarities throughout, and while both sequels reference the original, each more often lays an Easter Eggs about the other, making them a solid double feature. Just don't the double feature to feel as fresh or entertaining as the narrative was the first time out the gate. The second film, admittedly, does have fair claim to being the weakest of the trilogy. But at least it finds a lot for Biff to do, featuring a makeup-covered Thomas F. Wilson chewing scenery, much to the benefit of both the movie and the audience.
9
The Goonies (1985) — Executive Producer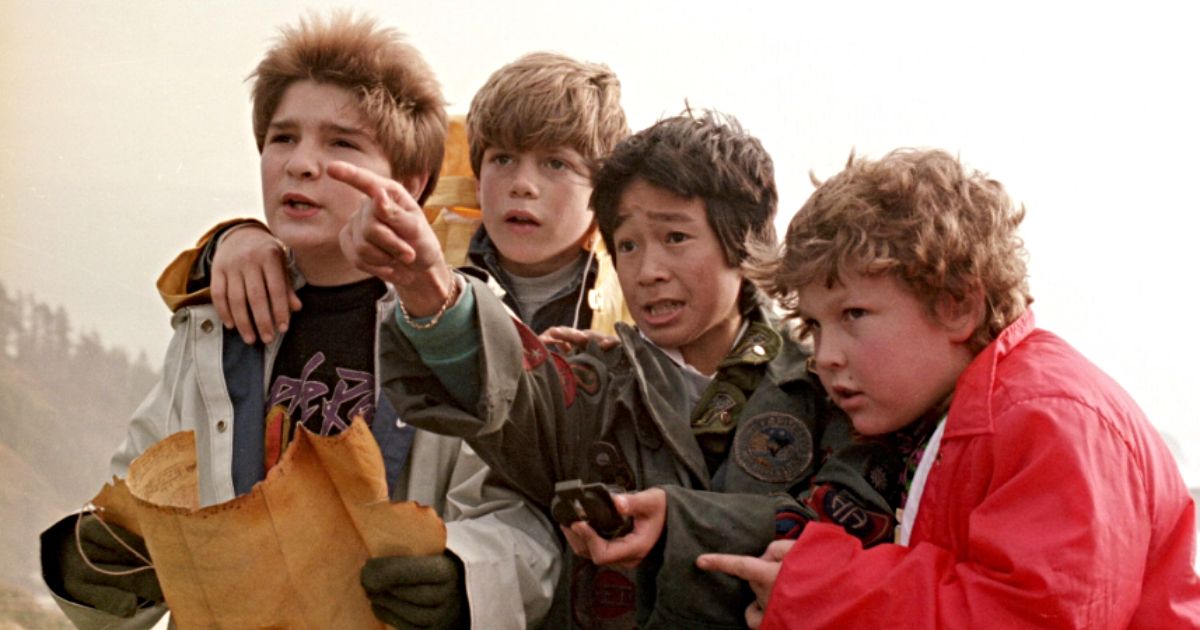 The late Richard Donner was one of Hollywood's great directors, and he and Spielberg were chums in real life, but The Goonies was the only Donner-directed film in which Spielberg had any involvement. And that makes sense because, while Superman, The Omen, and Lethal Weapon are all terrific films, they don't carry the Spielbergian vibe the way Goonies does.
The Goonies is one of those movies that was best seen for the first time at a young age. And, for those who did, it was magic. Of course, not everything about the film has aged well. Or, to quote Seth Meyers , 'Don't do Sloth.'
8
Who Framed Roger Rabbit (1988) — Executive Producer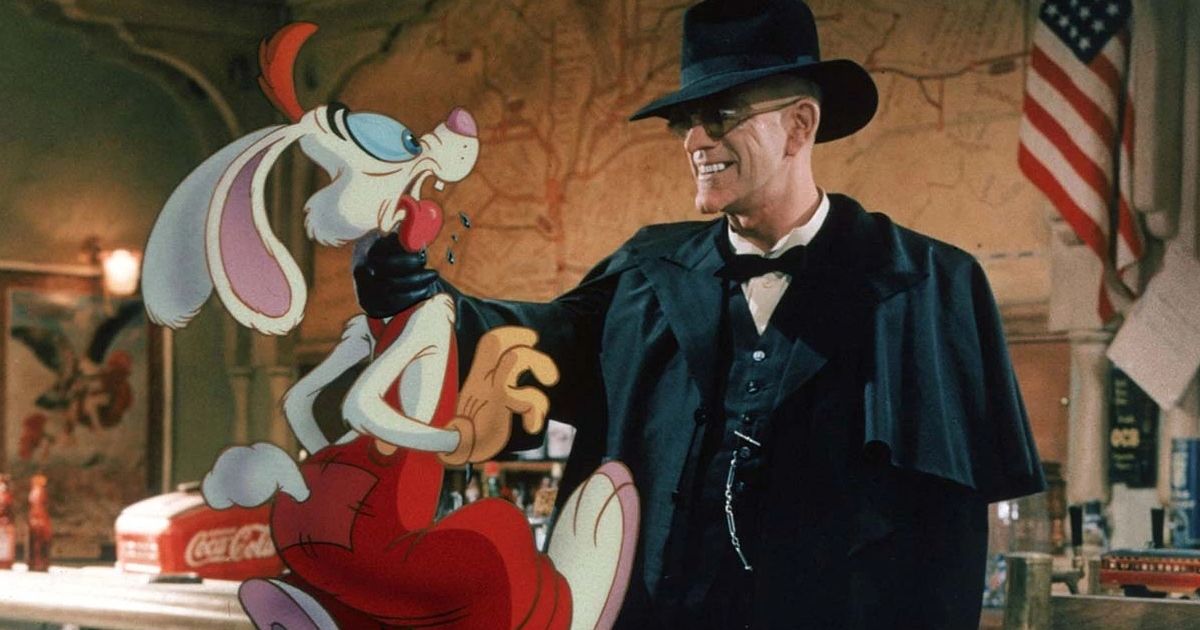 Spielberg's main protégé, Robert Zemeckis, first experimented with blending reality and the world of animation in Who Framed Roger Rabbit? And, unlike his Uncanny Valley-laden films of the aughts e.g. The Polar Express and Beowulf, it's wonderfully effective and amazingly aged.
Bob Hoskins is dynamite as Eddie Valiant, a rough around the edges private detective with no love for the Toons. There's also much to be said of Charles Fleischer's vocal work as the title character, giving Roger enough unique personality to make him nearly as endearing in one movie as Bugs Bunny became over decades of released shorts.
7
The Color Purple (1985) — Director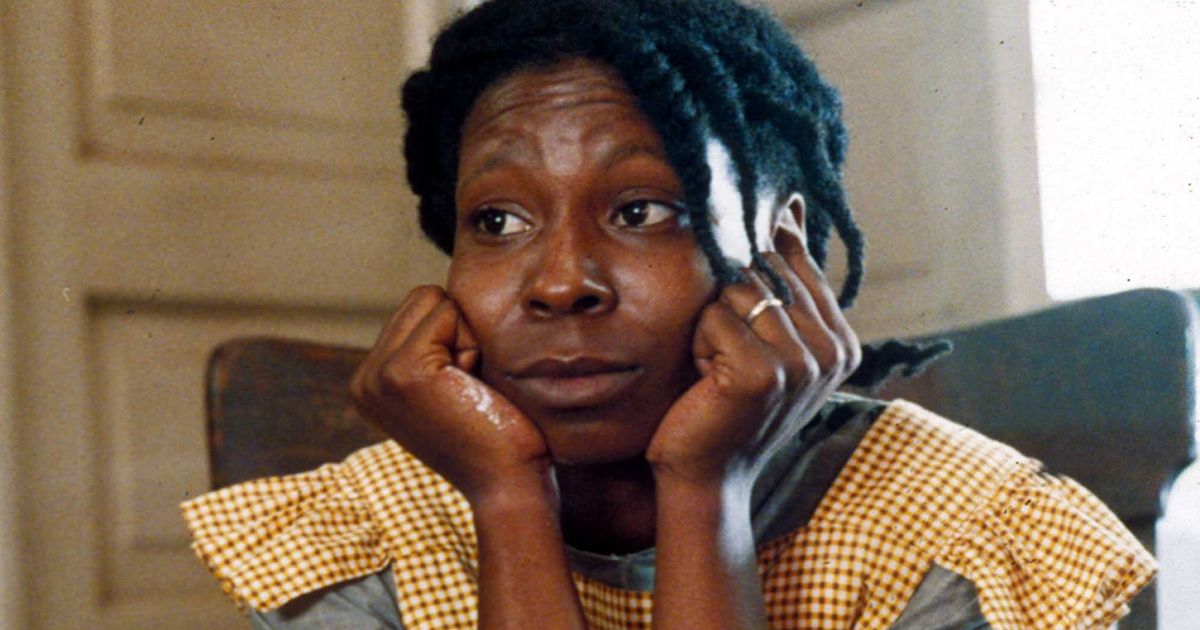 One of Spielberg's best not just from the '80s but of his entire filmography, The Color Purple is an incredible adaptation of Alice Walker's Pulitzer Prize-winning novel. Fueled wonderfully by top-notch acting and gorgeous cinematography, it was a critical darling and a major contender come Oscar night.
But, even with a whopping 11 nominations, including for Best Picture, Best Actress (Whoopi Goldberg), Best Supporting Actress (both Margaret Avery and Oprah Winfrey), The Color Purple went home empty-handed. It's a shame, and indicative of Hollywood's biases at the time (and hopefully not still).
6
Indiana Jones and the Last Crusade (1989) — Director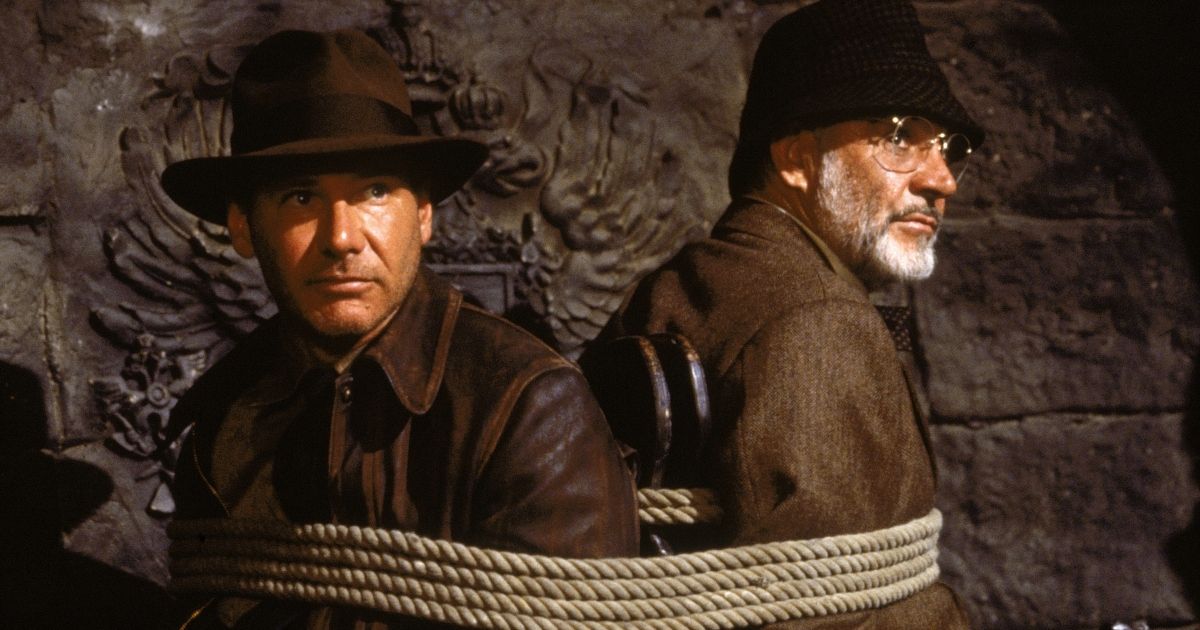 As good as a sequel to Raiders of the Lost Ark can get, Indiana Jones and the Last Crusade is only a short step below its originator in quality. And, compared to Indiana Jones and the Temple of Doom it's a night and day difference.
The opening with River Phoenix as a young Indy was the perfect way to kick off what was to be the final chapter of a trilogy. Of course, time has shown it to merely be the middle of five, but it remains the second best by a long shot.
RELATED: Only Indiana Jones Could Have Pulled Sean Connery Out of Retirement
5
Poltergeist (1982) — Producer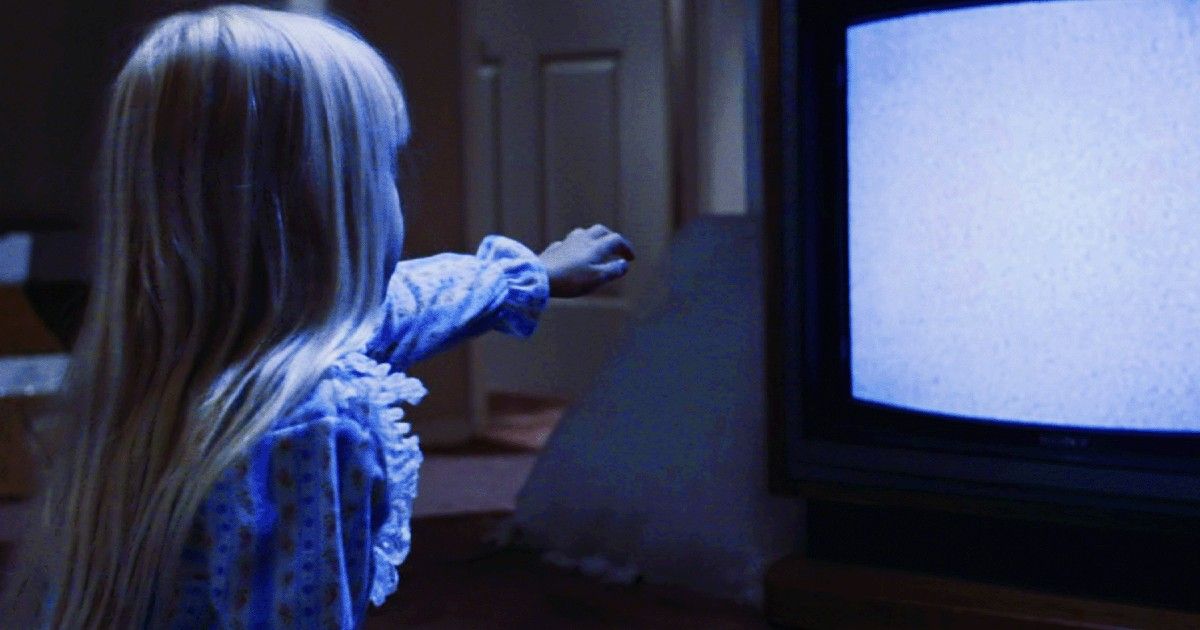 Pairing with Tobe Hooper was unusual, but when the result was Poltergeist one has to wonder why it didn't happen again. A cut above most other ghost films of any era, the familial focus is one of the most effectively unbearable in film history. The Freelings truly feel like a family, and the movie as a whole feels very Spielbergian, especially with Jerry Goldsmith's score (which is cheery when it needs to be and creepy just the same) and the California suburbs filming locales for the exterior shots of the house.
To see just how integral Spielberg (and perhaps Hooper) was to Poltergeist's quality, see Poltergeist II: The Other Side, which brings back everyone in the cast save for Dana Freeling's Dominique Dunne (who was tragically murdered by her ex-boyfriend less than six months after the release of the first film). They're not the same characters, not really, and while Julian Beck was terrific as Kane, the vibe of the entire movie isn't remotely the same, either.
4
Gremlins (1984) — Executive Producer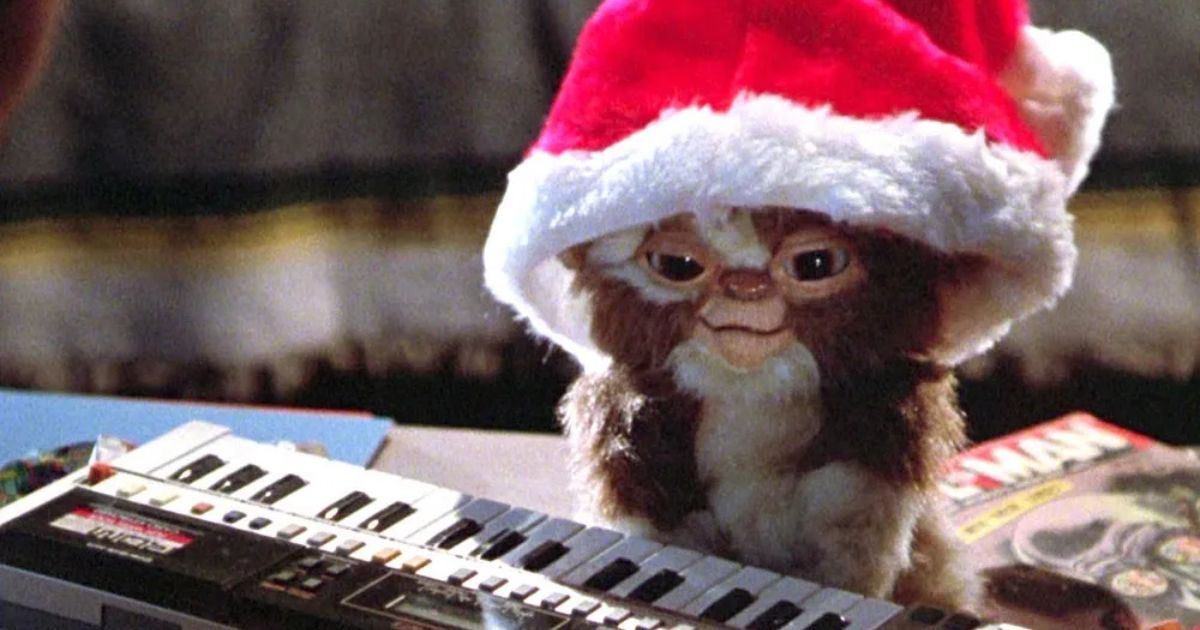 Like Robert Zemeckis, Frank Marshall (Arachnophobia), and Chris Columbus (Home Alone), Joe Dante started out as something of a mentee to Spielberg. And, with Spielberg as executive producer, Dante as director, and Columbus as writer, Gremlins was a match made in heaven.
It, alongside Indiana Jones and the Temple of Doom, also made movie history. Because of the heart-ripping scene in Indy and much of Gremlins' latter half, the PG-13 rating was born (at Spielberg's suggestion).
3
Back to the Future (1985) — Executive Producer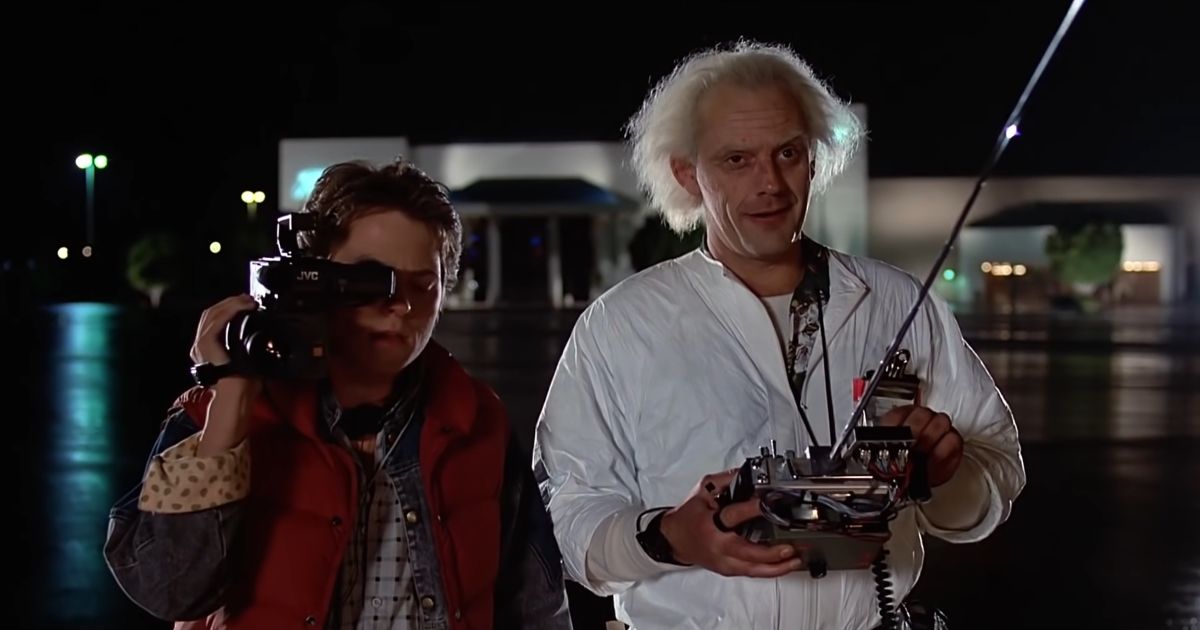 Robert Zemeckis' Back to the Future was enough to make him Spielberg's most renowned protégé, at least as far as most fans are concerned. After I Wanna Hold Your Hand and Used Cars, he scored a big win with Romancing the Stone. That film was seen by many as awfully similar to Spielberg's Raiders of the Lost Ark, but it's different where important (in other words, they're basically different experiences, they just both happen to involve romance and hunting for a treasure).
Back to the Futuremarked Zemeckis and Spielberg's reteaming after working together on three straight films, with the latter then sitting out Romancing the Stone. They would then work one another three straight films together after Back to the Future. And, given the level of success found by the Michael J. Fox and Christopher Lloyd led sci-fi comedy classic, it's not surprising two of the three subsequent Spielberg-Zemeckis collaborations were Back to the Future sequels.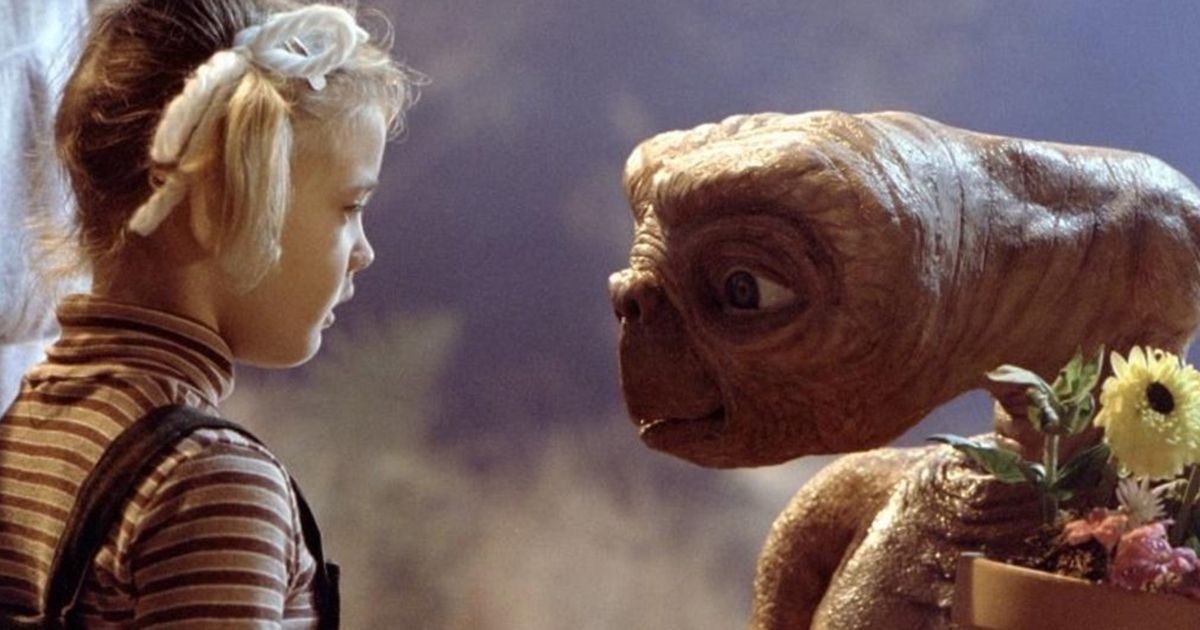 It's a tight race for first place when it comes to ranking Spielberg's '80s flicks But, one of the two had to fall to second and that one is E.T. the Extra-Terrestrial. A visually and thematically beautiful film, E.T. gets second place due solely to the strength of number one.
In other words, there's an argument to be made that E.T. is a perfect film. Everyone is perfectly cast, every character sublimely written, and it functions as a constrained and family-fueled film even when the narrative goes some strange places (e.g. flying a bicycle through the moonlight). Not to mention, this is the film that introduced the world to Drew Barrymore.
1
Raiders of the Lost Ark (1981) — Director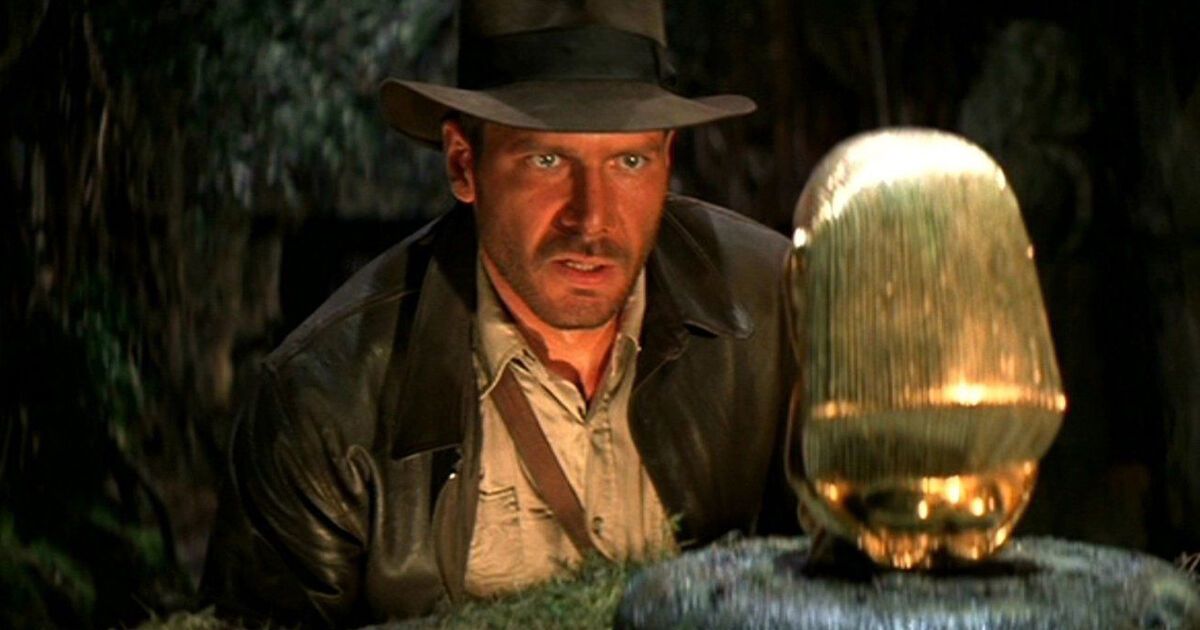 The most captivating adventure film ever committed to celluloid, Raiders of the Lost Ark is a classic. From it's all-timer of an opening scene to the film's warehouse-set final shot, the film never loses any of its zest or momentum.
Harrison Ford and Karen Allen's chemistry is as captivating as the nail-biting action sequences. That said, there's probably nothing more hair-raising than the snake pit. Everything about Raiders works, and even the most devout Jaws fans of the world must acknowledge it's as good.
on bbc news
on hindi news
on the news today
on channel 7 news
ôrf news
campo grande news ônibus
ôpera news
campo grande news greve de ônibus
l1 news horário dos ônibus
l1 news ônibus
lago azul news ônibus
news österreich
news österreich heute
news österreich aktuell
news öffentlicher dienst
news österreich corona
news öl
news österreich orf
news ö3
news österreich heute aktuell
news österreich sport
ö24 news
ölpreis news
öbb news
ösv news
österreich news krone
övp news
özil news
öffentlicher dienst news 2023
österreich promi news