Of all the various horror franchises that became popular in either the 1970s or 1980s, the Nightmare on Elm Street series has always been one of the best, or at least most consistently enjoyable. There are a total of nine movies linked to this series, which had an arguable run of six films somewhat connected films between 1984 and 1991, an unusual meta sequel/spin-off in 1994, a crossover versus movie with another series in 2003, and then a remake of the first movie in 2010.
Some movies within the Nightmare on Elm Street series are better than others, and certain ones are enjoyable for different reasons to others. Certain movies emphasize horror, some are more fantastical and action-packed, and some others are arguably more comedic than anything else. What follows is a potentially futile attempt to rank these nine movies based on how scary they are. It's not the same as ranking them by quality, and will hopefully highlight the ones that will be best enjoyed by horror fans.
9
'Freddy vs. Jason' (2003)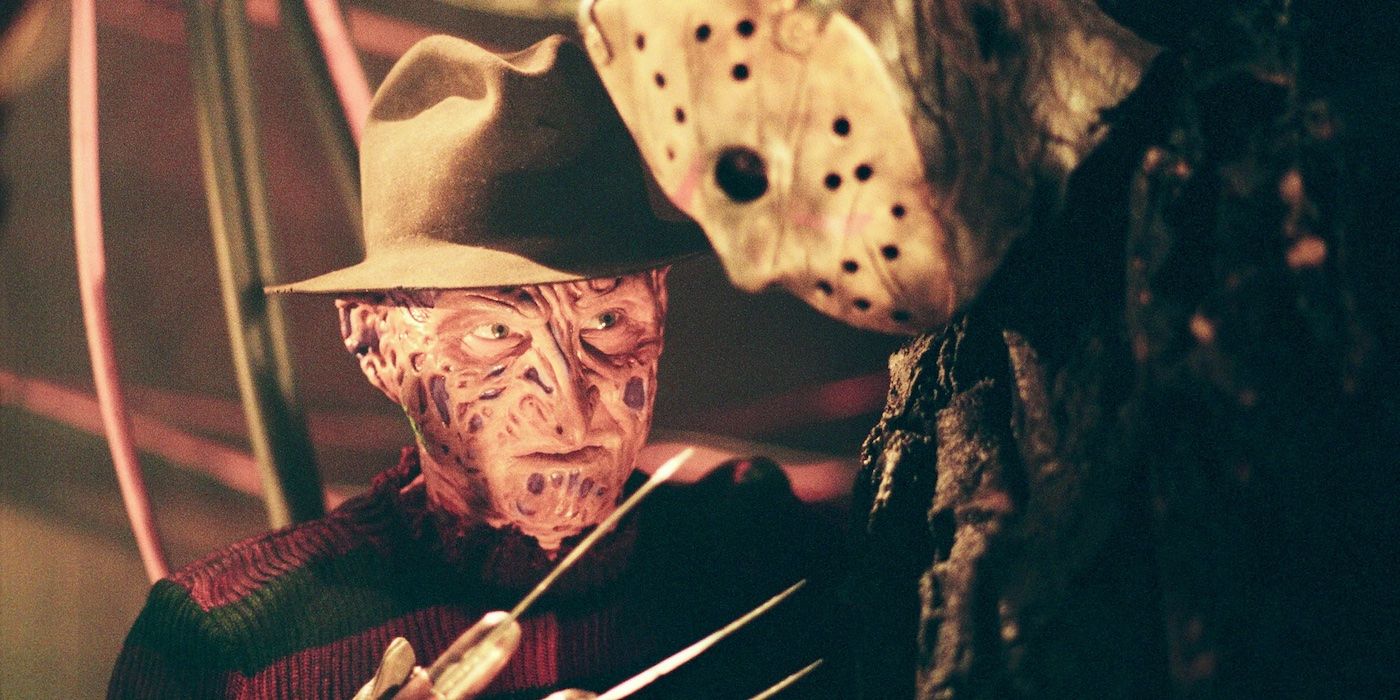 After seven movies based around central villain Freddy Krueger terrorizing people, there was ultimately a question of how the character could continue to be effective or exciting. For better or worse, the direction taken for Krueger was pitting him against Friday the 13th's Jason Voorhees in the aptly-titled Freddy vs. Jason. The movie is exactly what you'd expect it to be, and whenever it focuses on the two titans of horror clashing, it's ridiculous fun.
But the other stuff in Freddy vs. Jason feels a bit tedious, with characters who feel generic even by the standards of slasher movie victims. There's entertainment value in its better moments, at least, but it's not the kind of stuff that's going to truly scare anyone or appeal to horror fans after something they can take even slightly seriously. Freddy vs. Jason is very stupid and very schlocky, also ensuring it's very not-scary… albeit it can be fun in bursts for those after something goofy,
8
'Freddy's Dead: The Final Nightmare' (1991)
The title of Freddy's Dead: The Final Nightmare did lie a little bit, because Freddy did not stay dead for good after 1991, with three other films following this one. Still, one was something a little different, another was Freddy vs. Jason, and the last was a remake, meaning The Final Nightmare arguably wraps up a story of sorts that began in 1984.
Fittingly for a finale, this sixth Nightmare on Elm Street film aims to return to the main location of the first film (the house at 1428 Elm Street), has a cameo from Johnny Depp (who was in the first film), and plays clips from the series throughout the end credits. Much of it falls flat, and as for it being scary? It's really not, which might be okay if it was funnier or more creative, yet it regrettably feels lacking in those departments, too. This was a series that did tend to get a little sillier as it went along, but by The Final Nightmare, fatigue had well and truly set in.
7
'A Nightmare on Elm Street: The Dream Child' (1989)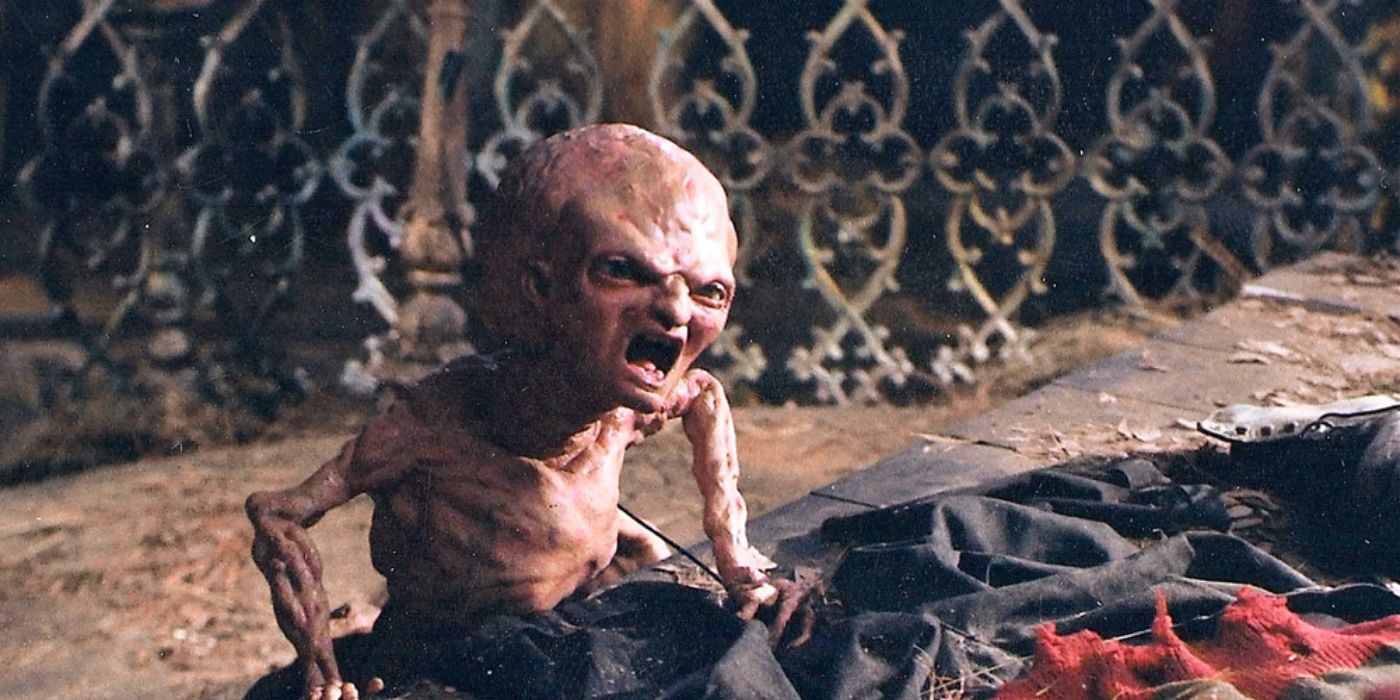 No one's going to call A Nightmare on Elm Street: The Dream Child, the fifth in the series, a highlight by any means, but it is better than the film that followed it, Freddy's Dead: The Final Nightmare. It's slightly more entertaining to watch, perhaps because the series only felt moderately tired and uninspired at this stage, compared to how it felt at the sixth film's release. Also, it is a tiny bit more unsettling, working better as a horror movie in the process.
Things center on Alice, who's survived the events of the film before and finds herself targeted by Freddy Krueger once again. His strategy this time around involves getting to her by influencing the mind of her unborn child, which, while not always utilized to its full potential, is at least an unsettling idea. It's a movie that can be cruel, and also features a bizarre-looking infant version of Freddy, both of which also help The Dream Child avoid getting labeled the least scary in the franchise.
6
'A Nightmare on Elm Street 4: The Dream Master' (1988)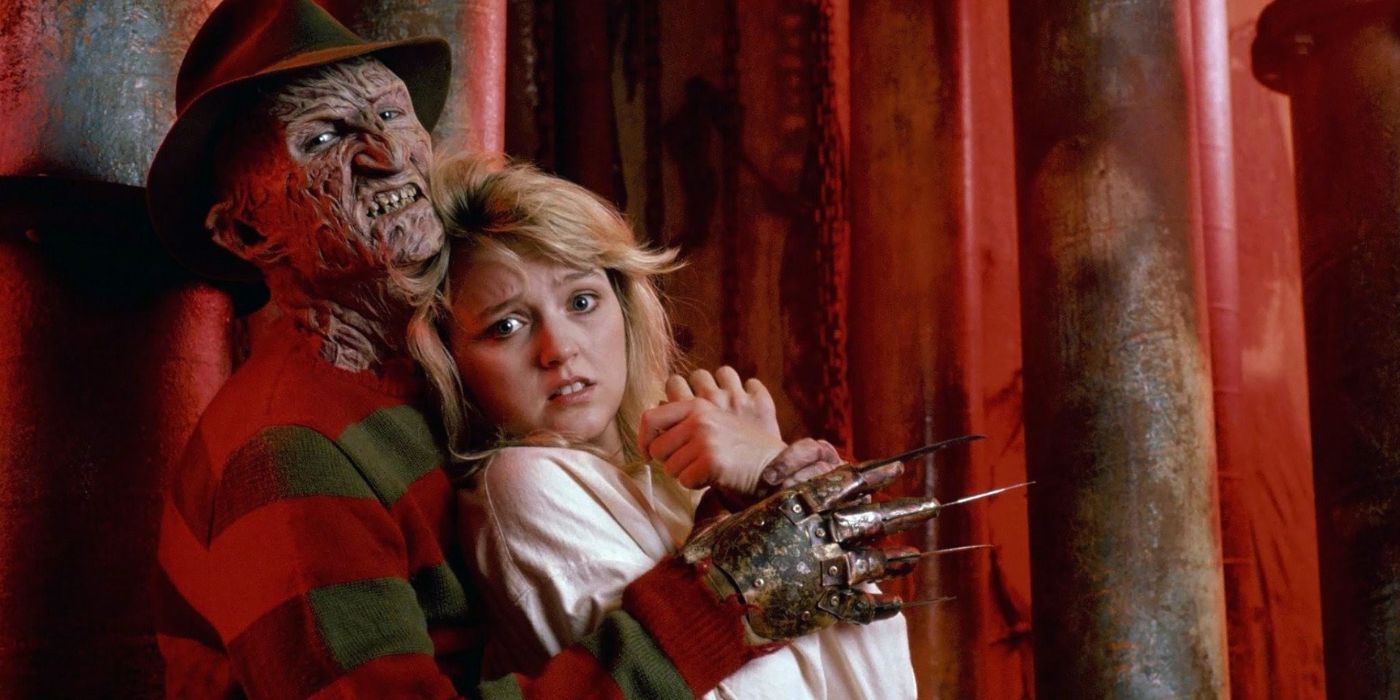 However you judge it, A Nightmare on Elm Street 4: The Dream Master will usually hover around the mid-point of any Nightmare on Elm Street ranking. It's a movie that feels relatively balanced overall, providing some goofy stuff, a little by way of the more horror-focused things, and plenty of fantastical elements contained within a series of creative dream sequences (the latter of which might be most important in a Nightmare on Elm Street movie).
Still, watching it, you can really see a change in the character of Freddy Krueger compared to how he was when first introduced. Freddy's pretty silly here (and in films #5 and #6), which can take away some of the overall scare factor. When it needs to, The Dream Master can still find ways to unsettle, mostly thanks to how far-out some of the kills and other scenes of violence can get, even if it's a while away from the series at its most frightening.
5
'A Nightmare on Elm Street' (2010)
There's an argument to be made that 1984's A Nightmare on Elm Street was a movie that never needed to be remade, given how well it holds up and how much of an overall classic horror film it is. Yet in 2010, a remake was what the original film got, as it was pretty much the trend for most big horror franchises at the time (see 2009's Friday the 13th and 2007's Halloween).
The fact it retells a familiar story about Freddy Krueger targeting a group of teenagers for personal reasons does serve to make things less scary and surprising. The repetition also means that 2010's A Nightmare on Elm Street might be an overall series low point… though it does make some attempts to bring Freddy back to his roots, and treat him a little more seriously than the original film's sequels sometimes did. As such, it gets points here for at least trying to be dark and scary, even if it's disappointing how much of it feels familiar.
4
'A Nightmare on Elm Street Part 2: Freddy's Revenge' (1985)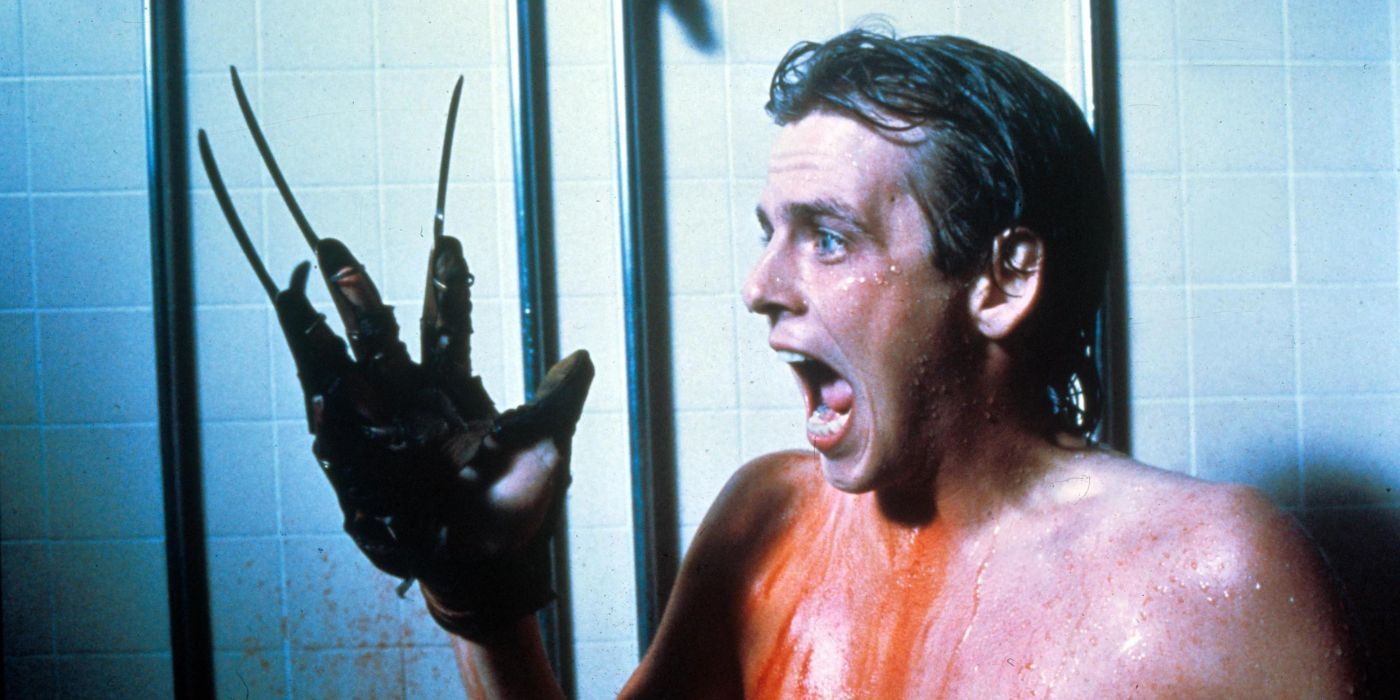 How do you follow up one of the best horror movies of the 1980s, building upon what it achieved and releasing it just one year after that first film? It's likely a question that those behind A Nightmare on Elm Street Part 2: Freddy's Revenge asked themselves at multiple points, because that original film had felt satisfying as its own movie. Even with the mysterious and somewhat controversial ending, it's its own thing, and as such, Freddy's Revenge went in some unexpected directions.
The story here is less focused on dreams, and more based around Freddy possessing a teenage boy to do horrible things, leading to the teen's life spiraling out of control. It's a movie that's unafraid to get the series going in a slightly campier and sillier direction, but the central idea of being possessed by someone/something like Freddy Krueger is unsettling. As such, this sequel's unpredictable and convention-rejecting qualities help make it one of the more unnerving Nightmare on Elm Street movies.
3
'A Nightmare on Elm Street 3: Dream Warriors' (1987)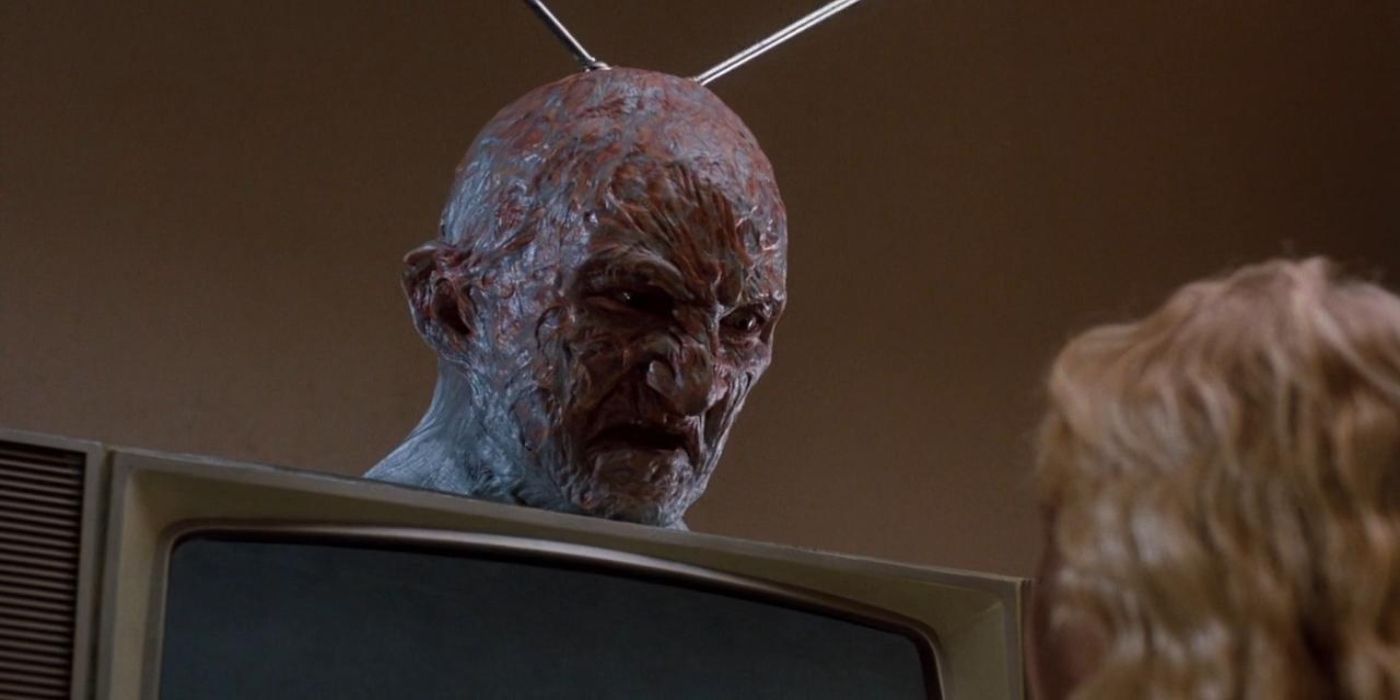 Though the goofier Nightmare on Elm Street movies have their place and can be enjoyable, the three best movies in the series arguably also happen to be the three scariest. Of those top three, A Nightmare on Elm Street 3: Dream Warriors is probably the least likely to cause Freddy-related nightmares for viewers, given it leans hard into fantasy/action genre conventions compared to other Nightmare on Elm Street movies, but there's still a scary streak here.
It's an overall very successful sequel, with the protagonist from the first movie – Nancy Thompson – returning, now grown up and working as a psychiatrist. Some of the young people at the psychiatric hospital she works at have encountered Freddy in their dreams, which leads to her mentoring them on how to fight back against him. It finds a fresh approach to this series, with the whole "taking the fight to Freddy" narrative being a great deal of fun, and suitably tense and high-stakes in parts, too.
2
'New Nightmare' (1994)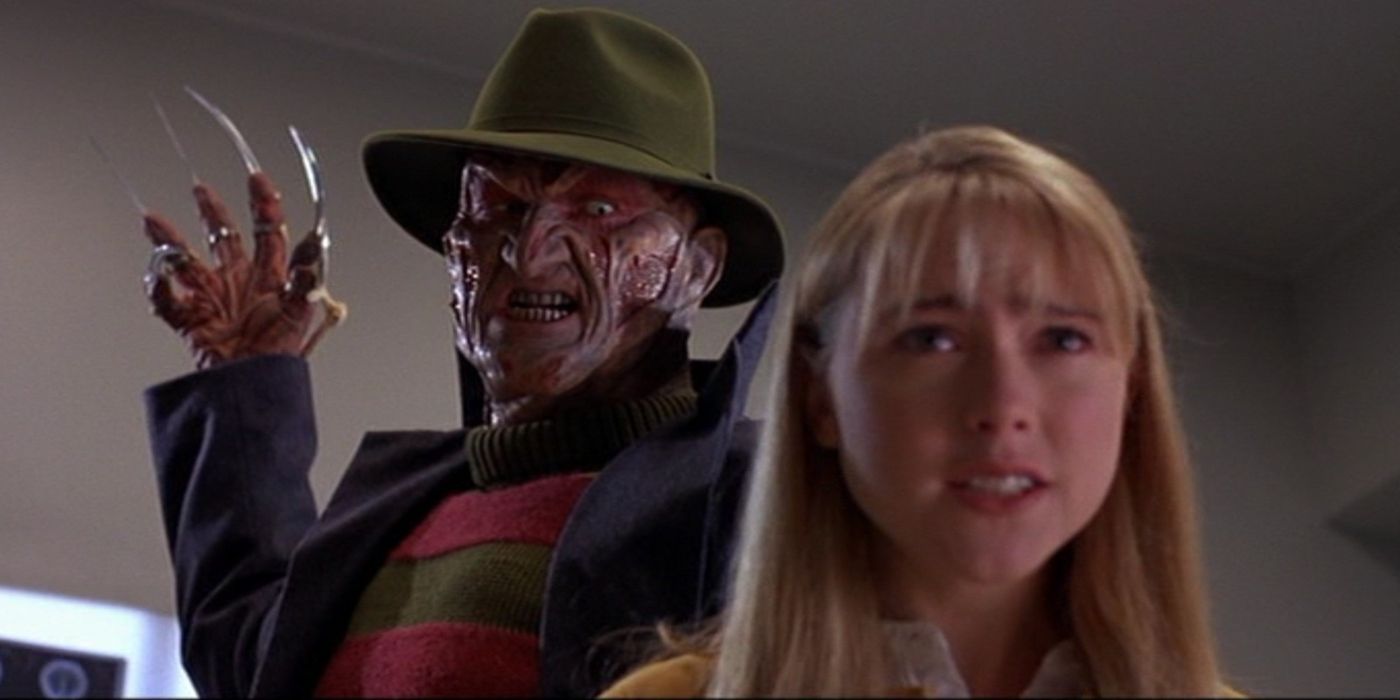 New Nightmare is the only Nightmare on Elm Street movie other than the first to be directed by Wes Craven. He also had a hand in writing and producing Dream Warriors, which probably helped that one stand out overall within the series. It's arguably a case of no one doing it better than the creator, though it's also worth noting that the other person involved with all of these top three Nightmare on Elm Street movies is lead actress Heather Langenkamp.
Though she plays Nancy Thompson in films #1 and #3, New Nightmare has her playing a fictionalized version of herself, with the overall very meta storyline involving a (potentially) different version of Freddy Krueger invading the real world and targeting Langenkamp herself. Like Dream Warriors, it finds a new, interesting, sometimes funny, but predominantly creepy new direction for this long-running series to go in. Additionally, Freddy himself is also a good deal more menacing in this film than he had been previously, adding to the feeling that this is a different Freddy from the one seen before (his redesigned appearance also supports this).
1
'A Nightmare on Elm Street' (1984)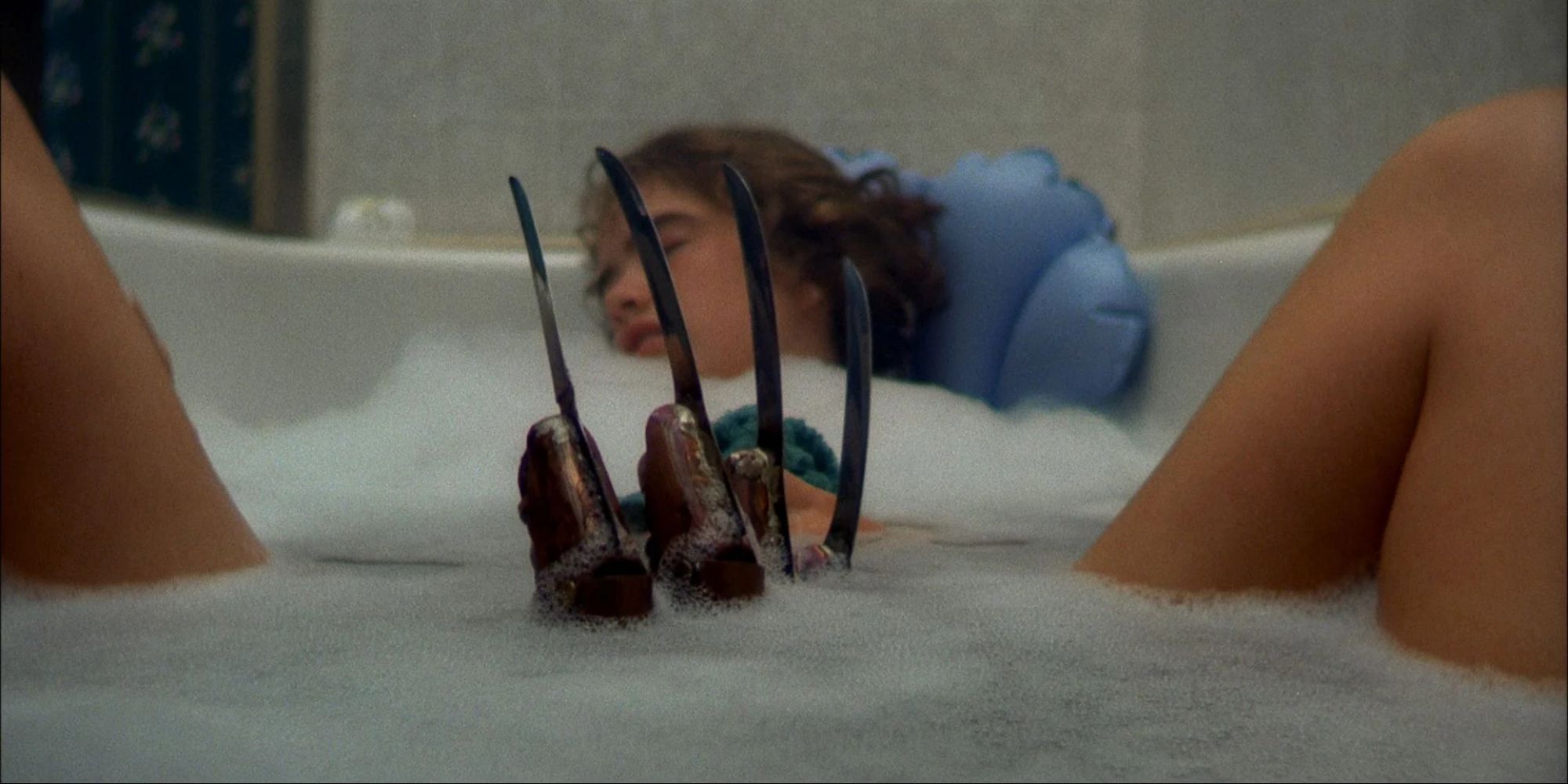 The original Nightmare on Elm Street movie remains an iconic R-rated horror classic, and also one of the very best films – horror or otherwise – of 1984. It's easy to call it the greatest entry in the series, and its originality ensures that it also remains the most captivating and unnerving. The first time a villain like Freddy Krueger strikes is almost always going to be the scariest, and that's something that many horror films with sequels tend to accept.
Look at some other classics from decades past; the aliens in the Alienseries never got to be as scary as the one in the 1979 original. The same goes for the original antagonist in 1984's The Terminator, with that being the most horror-focused in the series (and one that could only be topped by increasing the action). Freddy never got more terrifying than he was in A Nightmare on Elm Street, and so as long as people watch this series in order, no other Nightmare on Elm Street movie will end up matching the terror provided here, nor the novelty value of its dream-centered horror premise.
on bbc news
on hindi news
on the news today
on channel 7 news
ôrf news
campo grande news ônibus
ôpera news
campo grande news greve de ônibus
l1 news horário dos ônibus
l1 news ônibus
lago azul news ônibus
news österreich
news österreich heute
news österreich aktuell
news öffentlicher dienst
news österreich corona
news öl
news österreich orf
news ö3
news österreich heute aktuell
news österreich sport
ö24 news
ölpreis news
öbb news
ösv news
österreich news krone
övp news
özil news
öffentlicher dienst news 2023
österreich promi news