One of the most famous actors to ever live, Johnny Depp is known for his eccentric characters such as Captain Jack Sparrow from the Pirates of the Caribbean franchise. That's arguably his most iconic role. But several entries herein rival Jack's status as a cinematic icon, with some of Hollywood's most talented writers and directors leading Depp to sheer greatness. While you may not recognize each title on the list, most of them follow the most famous characters of Depp's critically acclaimed career.
There isn't a single bad movie in the bunch, with most of them also being of the highest quality in his career. That being said, here are all the films where Johnny Depp plays the titular character, ranked.
9
Don Juan DeMarco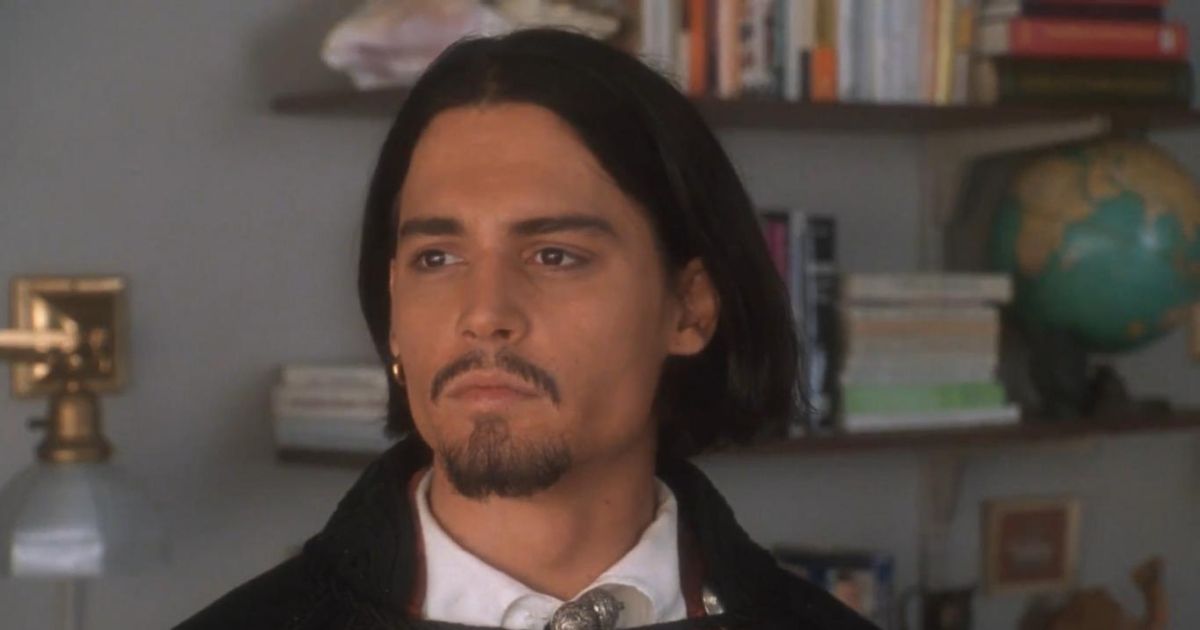 In Don Juan DeMarco (1995), the actor of the hour plays John DeMarco, who finds himself in a state of delusion, believing himself to be the greatest lover the world has ever seen, hence, the first two names in the title. He considers himself Don Juan, and then seeks therapy from an aging character played by the legendary Marlon Brando. This story isn't quite original, rendering its premise somewhat basic, if anything. But it was seen into imaginative fruition by its lead performers, and of course by the members of its crew.
Other actors among its cast include Faye Dunaway, a surefire legend herself, while the overall product was directed by Jeremy Leven. The latter name may not ring too many bells, but he wrote a good script. His auteurism lent a specifically stylized yet subtle sense of familiarity around each corner of production, with two dazzling performances front and center. Don Juan DeMarco is without a doubt worth a watch, especially for fans of Johnny Depp, but it's up against stiff competition.
8
Cry-Baby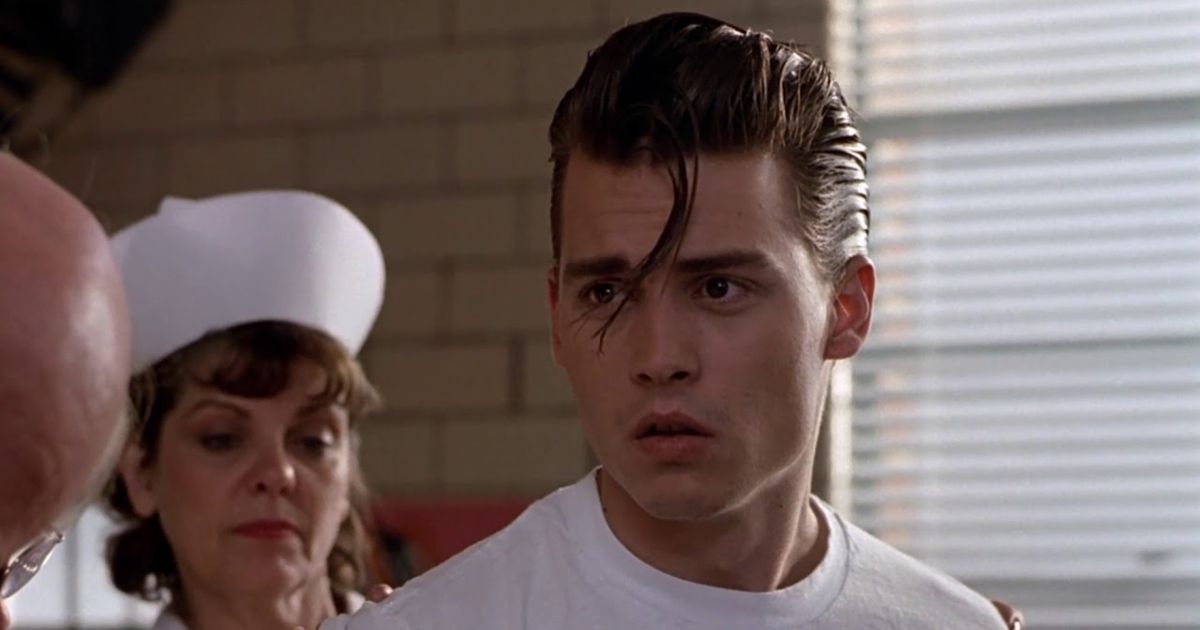 A large, ensemble cast backs Johnny Depp here in Cry-Baby (1990), where he of course plays the eponymous role: "Cry-Baby" Wade Walker. A teen musical rom-com, this entry was written and directed by the great cult king John Waters, with other members of the aforementioned cast including famous names such as Iggy Pop, Susan Tyrell, and Willem Dafoe, just to name a few.
"Cry-Baby" Walker leads a gang of delinquent teens known as "drapes," with the plot hereof centering on their interaction with a separate group who are called "squares." A bit harsh. But it makes for an entertaining romp that, despite succeeding in the eyes of critics, came up entirely short at the worldwide box office. However, Cry-Baby is now commonly cited as a cult classic, and justifiably so, remaining a campy delight to this day.
7
Edward Scissorhands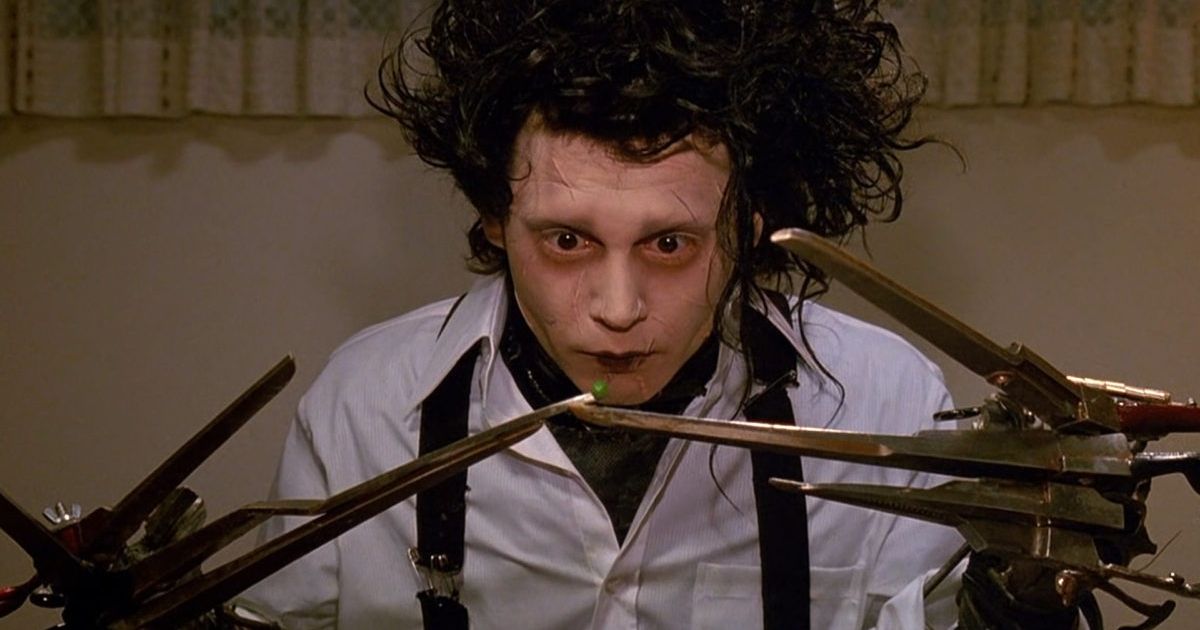 The first of three Tim Burton films to appear on the list is perhaps the most beloved by Depp fans, Edward Scissorhands (1990). The central, eccentric character is among the more famous roles of Depp's career, as his costume and makeup design is worthy of an entry in itself. But of course, the story of Edward Scissorhands is just as legendary as the physical appearance of the eponymous character.
Edward is the alienated invention of a scientist who passed away before putting the proper, finishing touches on his work (played by the legendary Vincent Price). This leaves him with scissors for hands, and he's thus outcast by society before being taken in by a family and falling for their daughter. The latter character is played by Winona Ryder, another famous collaborator of Burton's (and former Depp partner), and Edward Scissorhands is among her most famous roles, as well. On any given day, it could land even higher than number seven.
6
Sweeney Todd: The Demon Barber of Fleet Street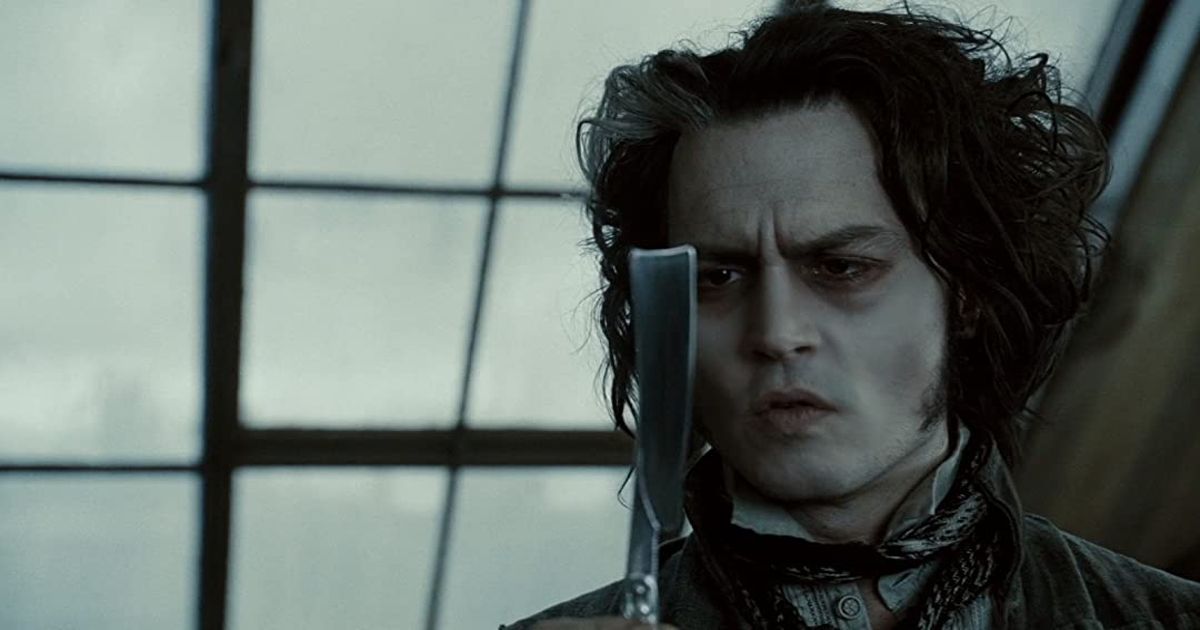 A musical slasher, Sweeney Todd: The Demon Barber of Fleet Street (2007) has a compelling plot with moments of aestheticized violence that will stick with you for years to come. It also has a well-written script from John Logan, with the project being based on a musical and a stage play of the same name.
Related: Best Movies Based on Stage Plays, Ranked
For those unfamiliar: this tale of Victorian era London follows the barber and serial killer Sweeney Todd who seeks revenge on the judge that wrongfully sent him to exile. And it received widespread acclaim from fans and industry pundits alike for its compelling songs and alluring style of visual filmmaking. If you somehow missed out on Sweeney Todd: The Demon Barber of Fleet Street upon release, rest assured, it's well worth the watch.
5
Ed Wood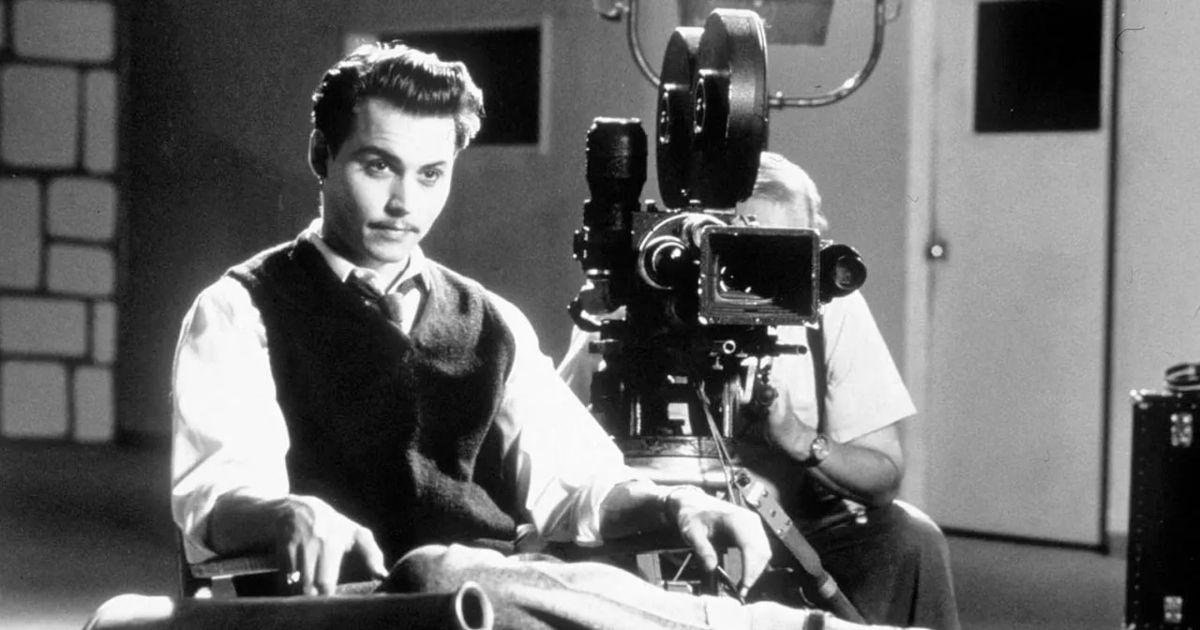 What's most fascinating about Ed Wood (1994) isn't just the show-stealing performance from Martin Landau or Tim Burton shooting the film in monochrome. The fact that this project revolves around a cult filmmaker while later becoming a cult classic itself is pure poetry in motion, and it was of course sheer happenstance. It's not like they wanted Ed Wood to come up short at the box office.
But this feature did resonate fondly with critics upon release, while even picking up a couple nominations at the 67th Academy Awards: Best Makeup for Rick Baker, and Best Supporting Actor for Landau. He plays Wood's friend and frequent collaborator Bela Lugosi, a legend of the horror genre who's mostly remembered for portraying the titular character in Dracula (1931). He was portrayed perfectly by Landau, who shared great chemistry with Depp as they paid homage to both friendship and artistry in the industry.
4
What's Eating Gilbert Grape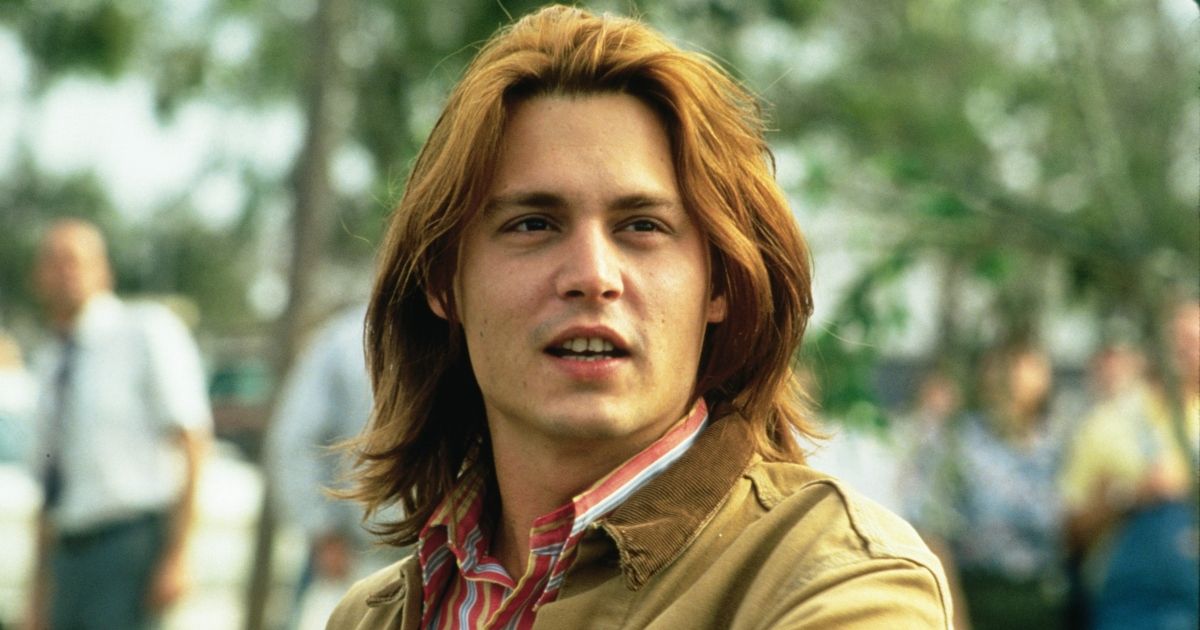 In What's Eating Gilbert Grape (1993), Depp plays Gilbert, a young man who works as a clerk at a grocery store while caring for his overweight mother and mentally disabled brother. The latter family member is played by Leonardo DiCaprio, who without a doubt steals the show as Arnie. That's not to say this isn't a great performance by Depp, but DiCaprio was nominated for Best Supporting Actor at the Academy Awards, and he was only 18 at the time. Pretty impressive.
Related: Best Leonardo DiCaprio Movies, Ranked
But everyone brings their A-game in this number five pick on the list. The screenwriting prowess from Peter Hedges is on full display from the film's first scene, with dazzling dialogue and tangible character dynamics rendering What's Eating Gilbert Grape one of the most emotional journeys you'll read about today. It's a powerful, poignant plot about family, commitment, and innocence, and it holds up just wonderfully 30 years down the line.
3
Donnie Brasco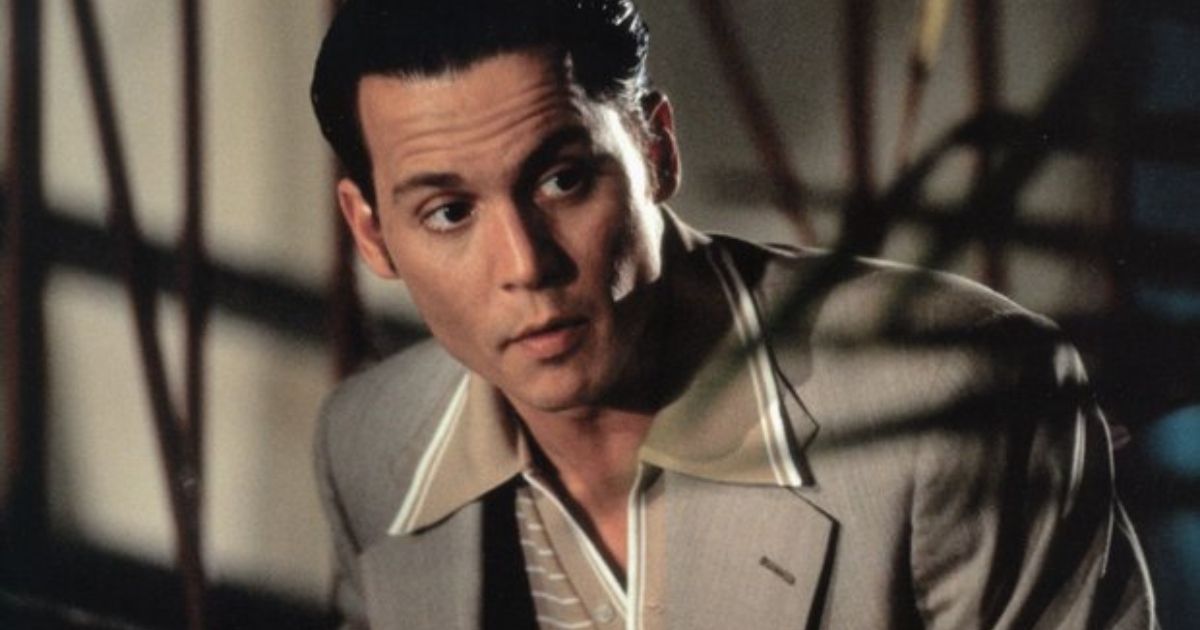 One of the best gangster movies of the 1990s is Donnie Brasco (1997), directed by Mike Newell in what should be cited as his magnum opus. It's a thrilling plot about the real-life figures Joseph D. Pistone and Lefty Ruggiero. The former is Depp's character, an undercover agent for the FBI who's posing as the titular jewel thief, while Pacino plays Ruggiero, a hitman for the Bonanno crime family.
Depp and Pacino share a tangible rapport from their first featured frame with one another, and their back-and-forth dynamic drives the quality of the film until the fireworks display of its finale. But they aren't the only recognizable names among this star-studded cast, as other actors like Michael Madsen and Anne Heche also make appearances. If you haven't seen Donnie Brasco, you've at least heard its title a time or two throughout the years. But considering how well it's aged, there's no better time to check it out.
2
Rango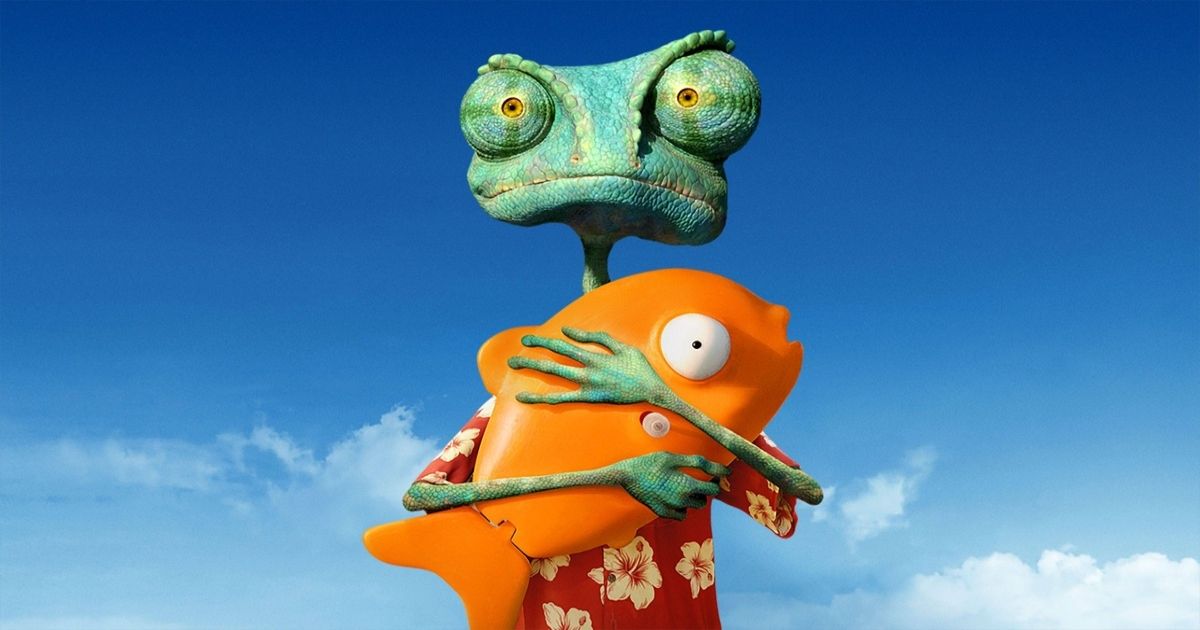 American director Gore Verbinski has worked with the actor at hand on five occasions. And aside from Pirates of the Caribbean: Curse of the Black Pearl (2003) and perhaps its immediate sequel Dead Man's Chest (2006), this is their best project with one another. An animated Western, time has been kind to Rango (2011), but that doesn't quite show in contemporary name value. It's always been held in high regard, but really, this should be considered one of the greatest animated films of the 21st century, and perhaps of all time.
It follows Rango, an anthropomorphic chameleon who traverses the Wild West and happens upon a town known as Dirt. After inadvertently showcasing his fighting prowess against a full-grown hawk, Rango is elected the new sheriff of Dirt, and is thus elected to find a source of water to solve the town's issue with a drought. And thanks to beautiful animation with a well-written script, the talented voice actors among the cast of Rango render it an undeniable pick for this penultimate spot.
1
Dead Man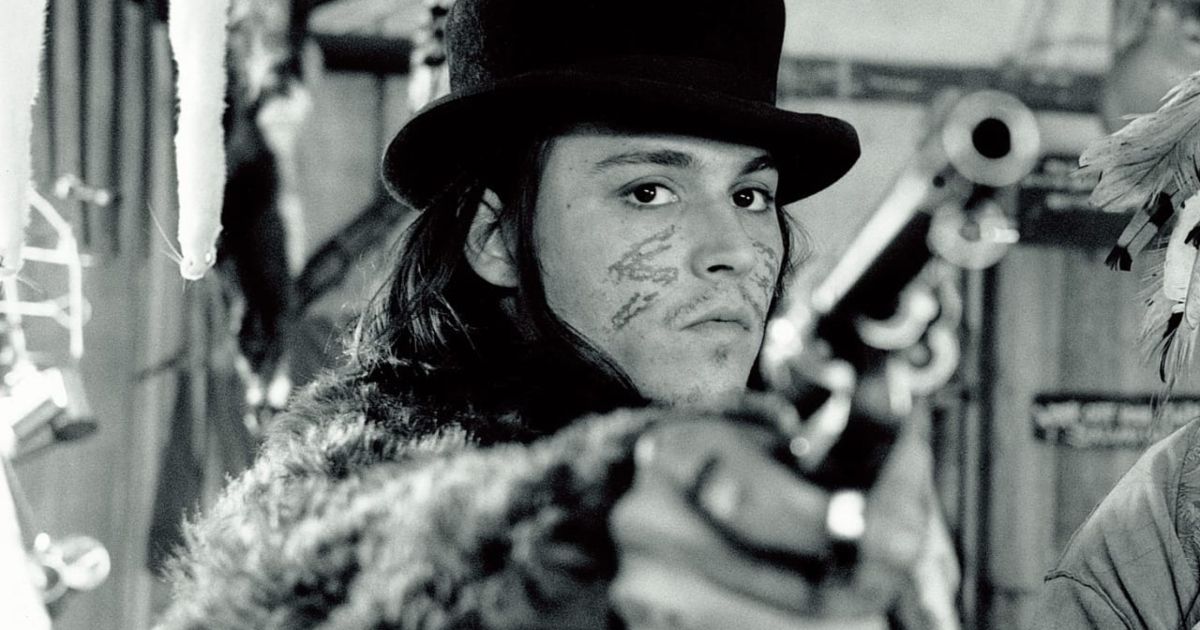 Written and directed by Jim Jarmusch, this is easily the most underrated movie to ever feature Johnny Depp in the titular role. It also happens to be the best. He plays William Blake, an accountant who finds himself on the run after inadvertently killing a man. He befriends a Native American man named Nobody, who facilitates the plot by taking Blake on a spiritual journey before the latter's expected death.
Blake is referred to as "a walking dead man" due to a bullet being lodged too close to his heart. This renders Blake the eponymous character, especially when considering he shares a name with a late poet of whom Nobody thinks he's the reincarnation. An off-the-wall premise to be sure, but Jarmusch and Depp saw the product come into flawless, monochromatic fruition with brilliant camerawork, hilarious dialogue, and an improvised score from guitarist Neil Young. It's an experience unlike any other, with Dead Man (1995) ultimately topping the list.
on bbc news
on hindi news
on the news today
on channel 7 news
ôrf news
campo grande news ônibus
ôpera news
campo grande news greve de ônibus
l1 news horário dos ônibus
l1 news ônibus
lago azul news ônibus
news österreich
news österreich heute
news österreich aktuell
news öffentlicher dienst
news österreich corona
news öl
news österreich orf
news ö3
news österreich heute aktuell
news österreich sport
ö24 news
ölpreis news
öbb news
ösv news
österreich news krone
övp news
özil news
öffentlicher dienst news 2023
österreich promi news