What We Do in the Shadows quickly became one of the best and widely acclaimed comedy series on television. A spinoff to the 2014 mockumentary of the same title, it was written and directed by one of the hottest directors in Hollywood today, Taika Waititi, and his long-time friend, Jemaine Clement. The television adaptation follows the everyday lives of four vampires living together on Staten Island. Where Nandor (Kayvan Novak), Lazlo (Matt Berry), and Nadja (Natasia Demetriou) are your traditional vampires, one Colin Robinson (Mark Proksch) is an energy vampire, feasting off the boredom he induces by long-winded stories and explanations. Along for the ride is Guillermo (Harvey Guillén), who is Nandor's familiar. He serves Nandor with the hopes of one day becoming a vampire himself.
The series does an excellent job of making these mythical characters as relatable as any others on television. What We Do in the Shadows has become well known for its high-profile guest stars like the Vampire Council cameos that often pop up as unexpected guests of additional comic relief. With close to twenty high-profile guest stars already having appeared on the show, let's break down the best What We Do in the Shadows guest stars.
Updated on September 13th, 2023, by Ted Bajer: This article has been updated with additional content to keep the discussion fresh and relevant with even more information and new entries.
15
Donal Logue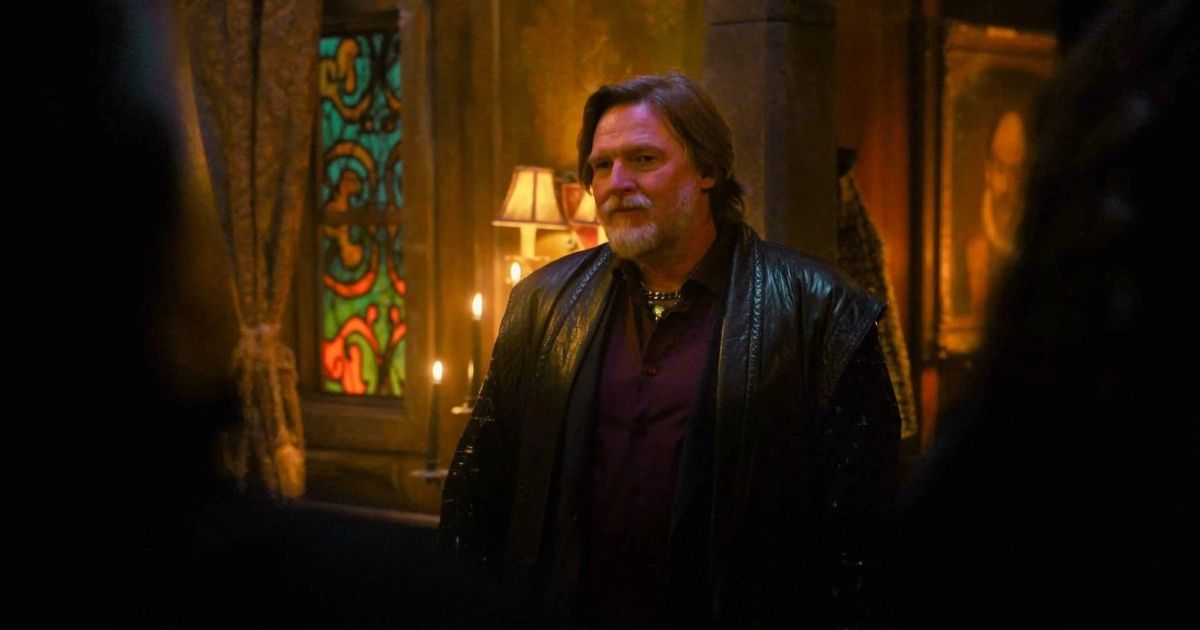 Best known for his roles on Grounded for Life and Gotham, Donal Logue makes an appearance in season three of the show as a vampire version of himself paying respects to a supposedly dead Nandor.
Within the show's universe, he has developed an obsession with vampires while working on Blade, Marvel's vampire trilogy. Logue had himself bitten to become a vampire. Working his way through the ranks, he became a valued member of the Worldwide Vampiric Council. Logue's performance as an undying version of himself is not only comedic but comes with moments of heart.
14
Benedict Wong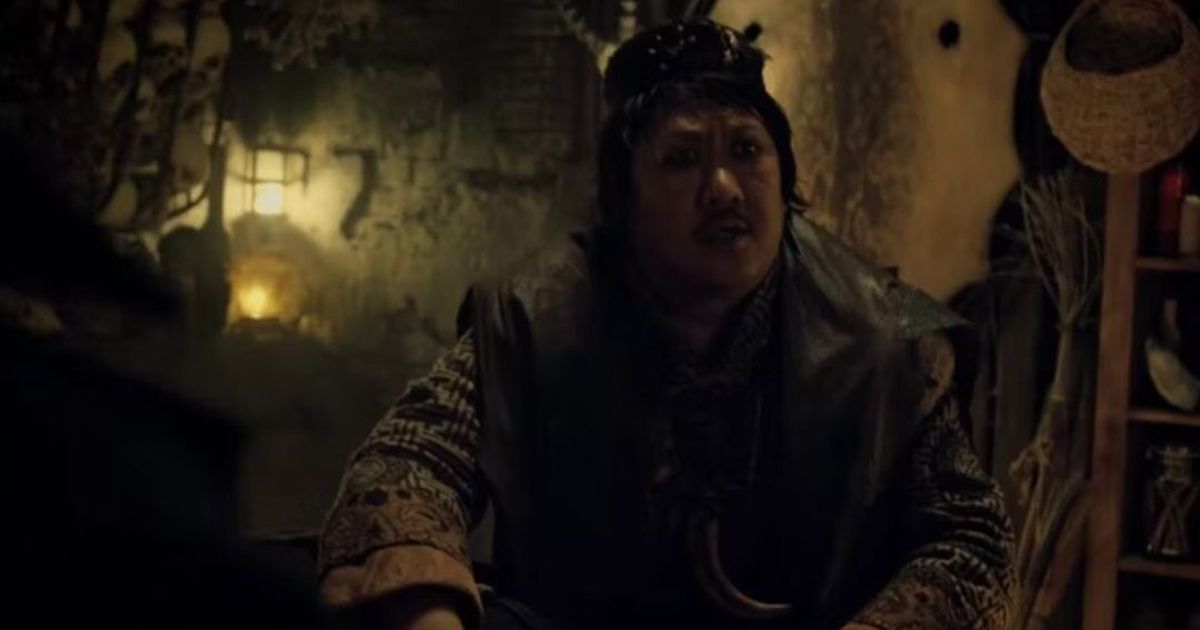 Best known as Wong from the Marvel Cinematic Universe, Benedict Wong also joins the silliness of What We Do in the Shadows in season two of the show. Playing a necromancer masquerading as a souvenir peddler Wallace is a long-time friend of Lazlo and Nadja's.
The couple turns to Wallace when a deadly accident befalls their familiar, Topher (more on him later). Wallace, distracted by his cell phone during the necromancy, does manage to bring back Topher, only this time as a flesh-eating zombie. Wong's over-the-top performance as Wallace plays well against some of the more subtle moments of his career.
13
Craig Robinson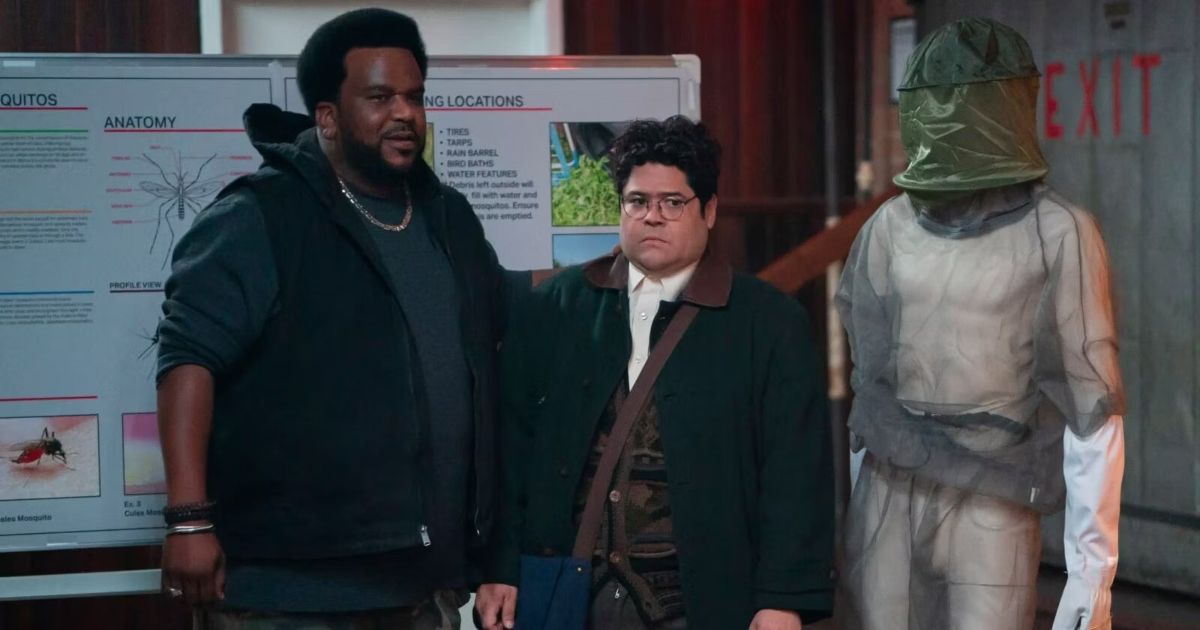 Craig Robinson is funny in just about everything he has been in, and What We Do in the Shadow is no different. Playing the inexperienced vampire hunter, Claude, Robinson again delights audiences with his comedic timing.
Claude, despite never having seen a vampire, finds himself as one of the leaders of the Mosquito Collectors of the Tri-State Area, a front for underground vampire hunting. Robinson's Claude nearly meets his end during a hunt but is saved by Guillermo and whisked away to safety. Robinson's portrayal as the brave and overconfident Claude ranks among the best in What We Do in the Shadows.
12
Vanessa Bayer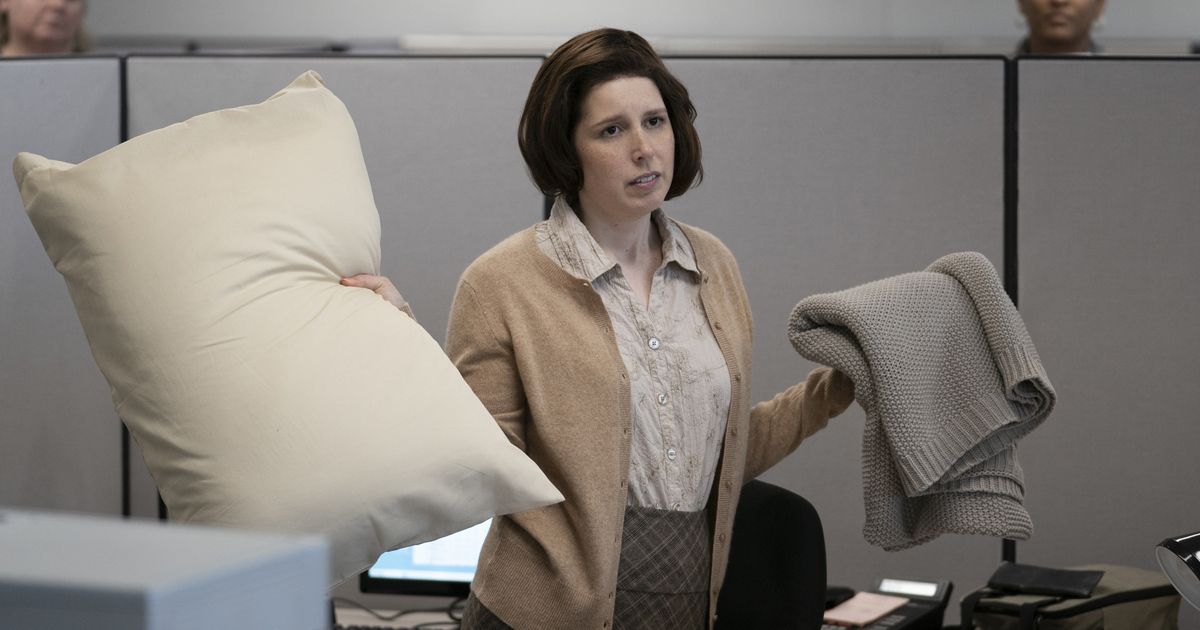 SNL alum Vanessa Bayer was featured in season one of What We Do in the Shadows as a coworker of Colin Robinson named Evie. It is quickly revealed that Evie is an emotional vampire, a psychic counterpart to Colin Robinson's energy vampire. Realizing there is not enough "food" for the both of them, they resort to a psychic duel one day after work before collapsing.
After being brought together by their loneliness, a relationship formed between the two until Evie began demonizing Colin Robinson for an emotional snack from their coworkers, leading to their breakup. Bayer's traditional awkwardness from SNL helps propel her appearance as Evie as truly memorable.
11
David Cross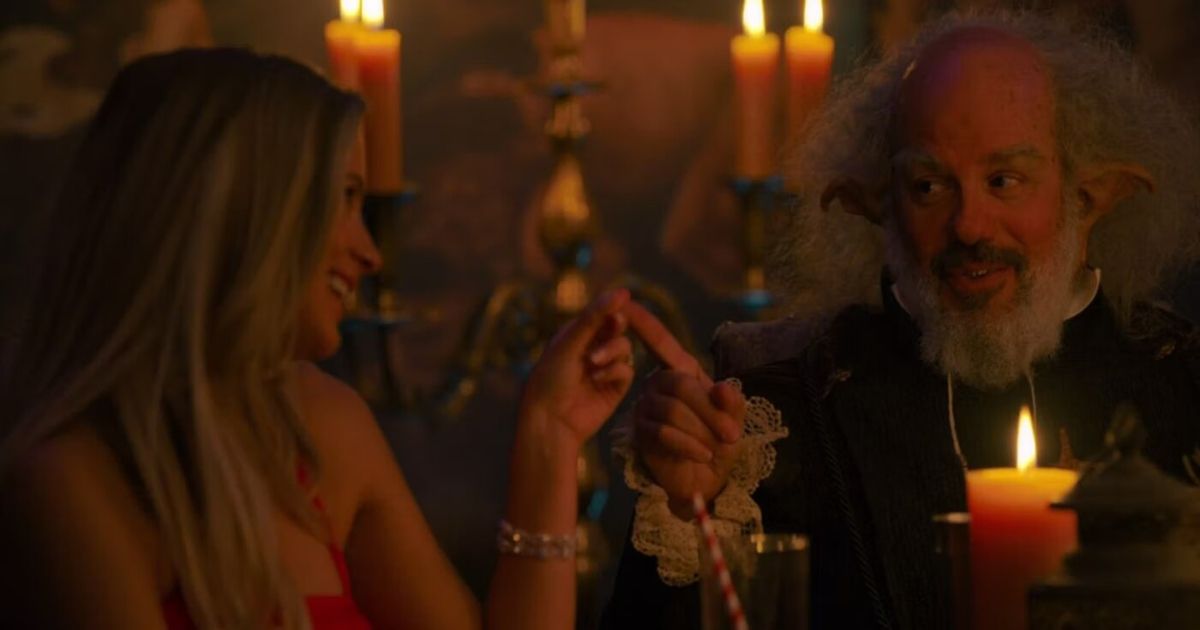 David Cross has never been shy about playing the outrageous; just watch any episode of Arrested Development; his guest appearance on What We Do in the Shadows in season four is no different. In this guest appearance, Cross plays Dominykas, a member of the Supreme Worldwide Vampiric Council, alongside an earlier entry, Donal Logue.
The outrageousness of Dominykas reaches its climax during a scene where he investigates a dead Nandor's…"manhood" to see if it lives up to the legend and David Cross plays the scene as only he can.
Related: Best Series to Watch on Hulu Right Now
10
Dave Bautista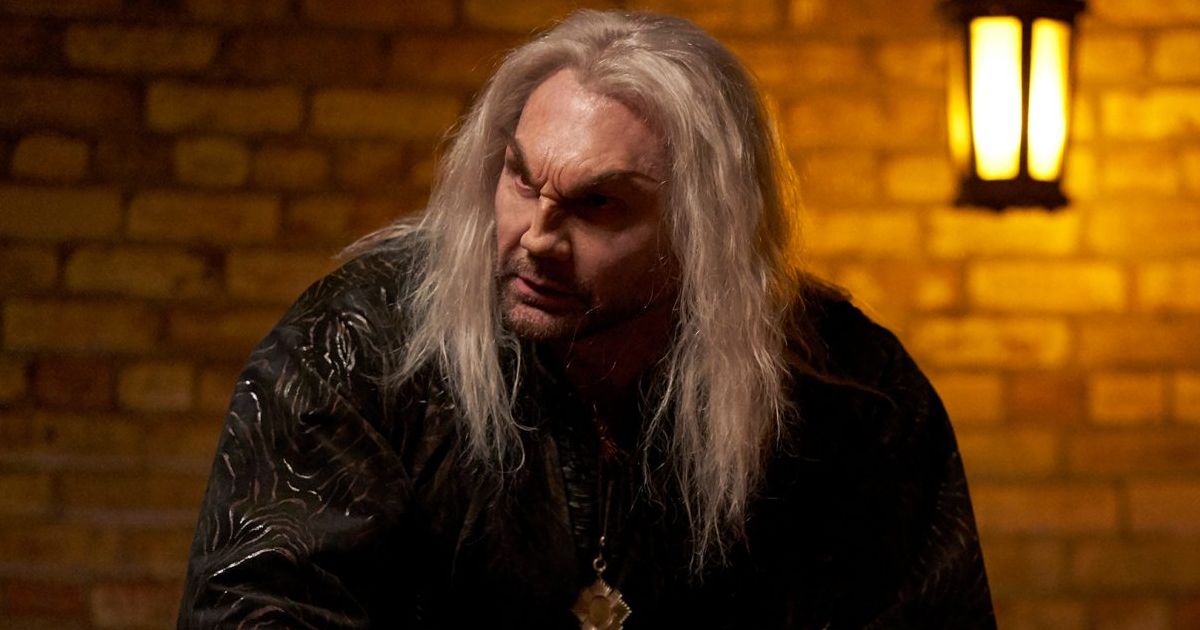 Dave Bautista plays Garrett in a star-studded season one episode "The Trial". Garrett's backstory is tied to Lazlo's, who in the year 1932 turned a baby into a vampire due to boredom, and left it with a friend. The vampire council was unable to pin the crime on Lazlo and judged Garrett to be guilty.
Nadja and Nandor, having been summoned to the council on murder charges, meet Garrett, who believes their innocence having been falsely convicted himself. Expressing his desire to torture and kill the true culprit of the crime he was convicted for, fully unaware that it was Lazlo, the man sitting right across from him. Sporting a look reminiscent of the bloodsuckers from the still-important Buffy the Vampire Slayer and a hilarious air of dull-wittedness, Bautista nails his guest appearance.
9
Scott Bakula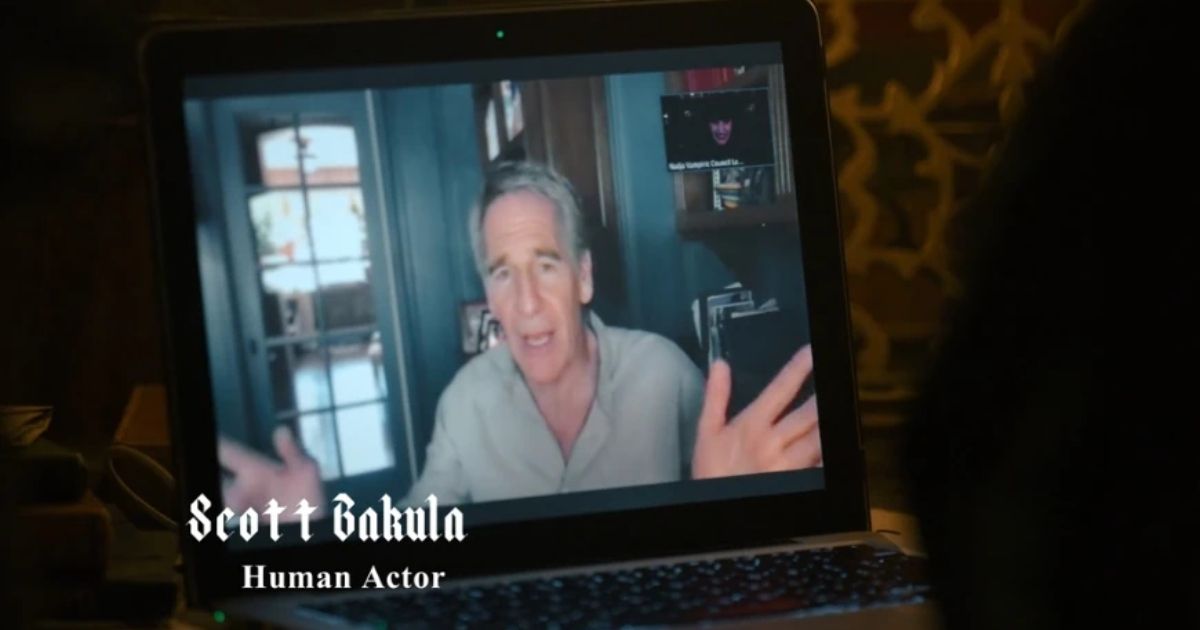 After Nadja became a fully-fledged member of the vampiric council, the group of misfit vampires began their hunt for Dracula. When Nadja and Nandor saw "Bakula" they immediately, and incorrectly assumed that he was Dracula.
Nadja video called him leading to a very awkward conversation during which they discovered that Scott Bakula was in fact, not the lord of all vampires. Though his cameo only lasted a couple of minutes on a Zoom call, what made it funny is that it was really Scott Bakula there being questioned. The director could have just as easily taken a recording of Bakula and played it in time, but no, better to have him on video chat to make sure he isn't Dracula.
8
Doug Jones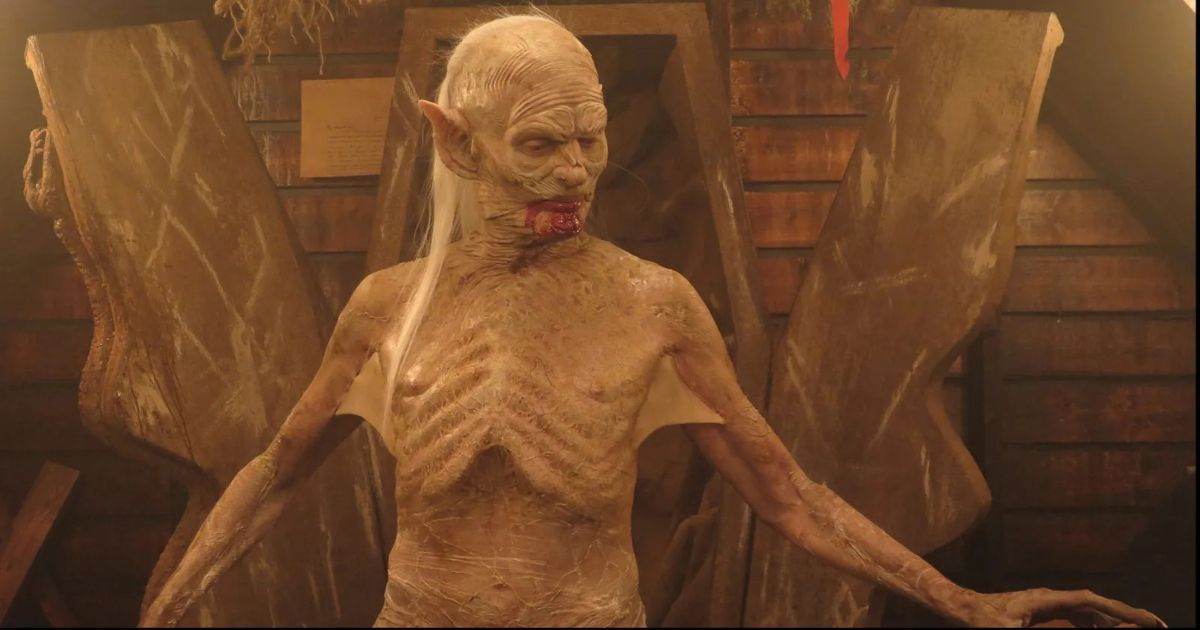 Typically covered under layers of makeup and silicon, Doug Jones is most well known for playing creatures in hit films such as The Shape of Water, Pan's Labyrinth, and Hellboy. Following that tradition, Jones again finds himself under makeup and silicon in his recurring guest appearances as Baron Afanas in What We Do in the Shadows. Having been the sire of Nadja, the Baron acts as a sort of authority/father figure to the group in season one. After a night of drunken escapades with the group, the Baron is burned alive by sunlight from an unexpected entrance of Guillermo through the front door.
The Baron returns in season three after surviving the previous years off of the blood-soaked yard from his grave when Colin Robinson hears his calls for help. With nothing remaining but a head, a torso, and his left arm, the Baron is completely void of any memories regarding his death. He joins the group on their search for The Sire, the oldest living vampire. After a battle between The Sire and the group, the Baron and The Sire become roommates in New Jersey. Far from his typical stoic creature roles, Jones gets to flex some comedic chops in his role as the Baron making him one of the silliest characters on the show.
7
Nick Kroll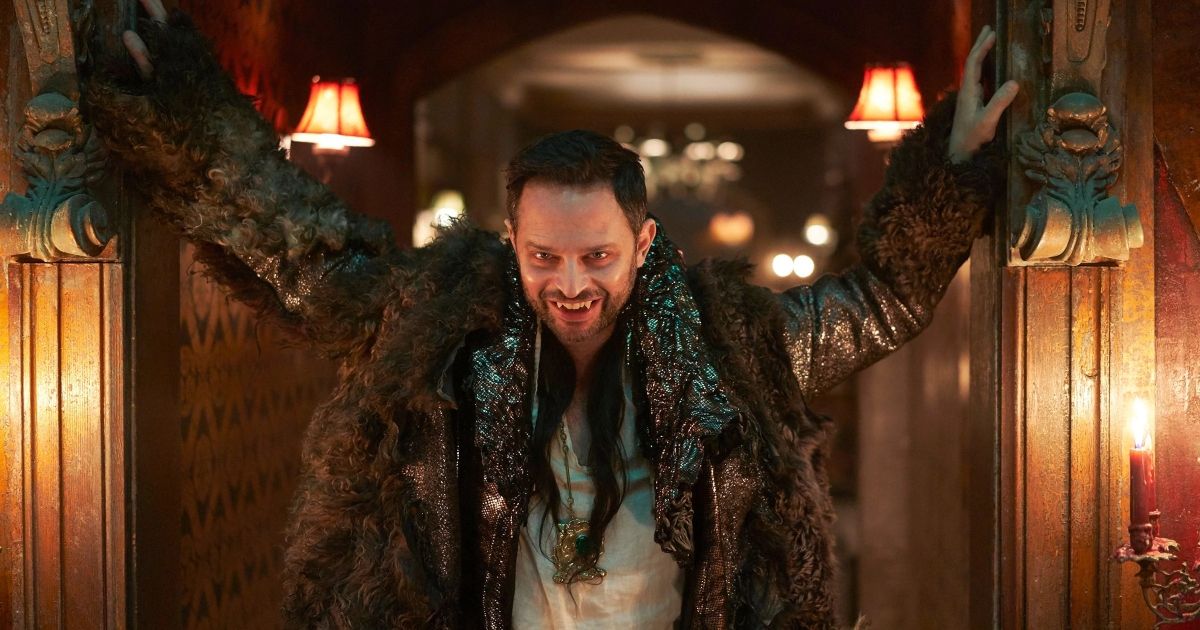 Simon the Devious is one of the most outrageous characters on the show and one that only Nick Kroll could pull off. As a long-time friend of Lazlo and Nadja, Simon and Lazlo engage in a rivalry over a cursed witch skin hat throughout the series.
As flamboyantly funny as any character off of The Kroll Show, he plays Simon as perfectly over-the-top as he needs to be. His character is the cool, rock-roll vampire when held next to Lazlo's anachronistic personality. While Simon is obsessed with going to parties and tempting human women, Lazlo is completely fixated on how cool he looks wearing his hat made of witch skin – despite the continuous bad luck it gives him.
6
Fred Armisen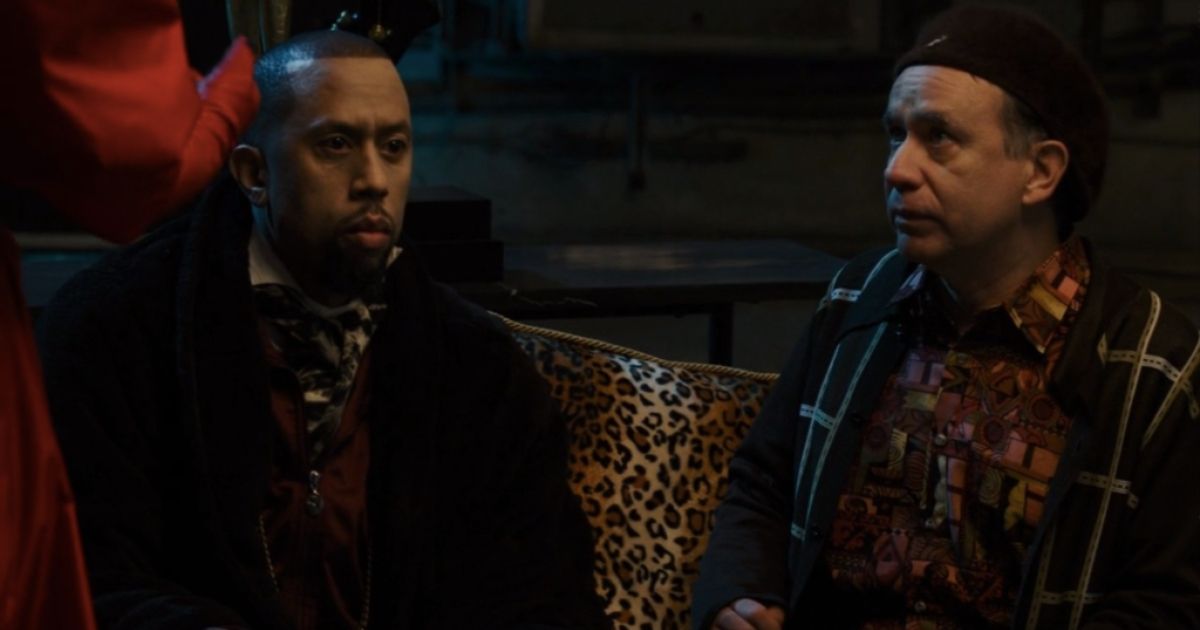 A comedic riot to have in any show, Fred Armisen appears in What We Do in the Shadows in just enough time to joyfully ruin everything with his cringe comedy stylings. Armisen plays Doctor Tom Schmidt, who serves as the human familiar to one of the most famous vampire DJs alive, Richie Suck (Affion Crockett).
Nadja is there on the opening night of her new nightclub and DJ Suck is supposed to open, but of course, nothing ever goes right for the gang. Armisen isn't just Suck's familiar, but he's also his manager, advising him from the sidelines to continue with this new artistic direction he's going in. That direction just happens to be silence.
Related: 13 Funniest Episodes of What We Do in the Shadows, Ranked
5
Sofia Coppola and Jim Jarmusch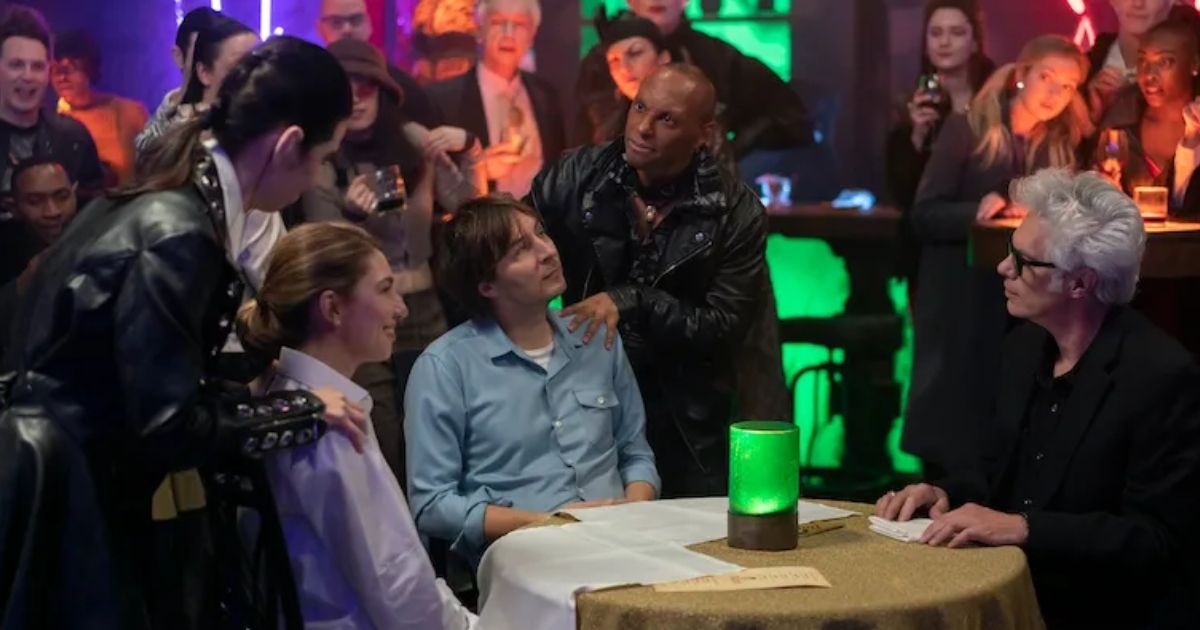 Sitting in the nightclub on its first night open are several unsuspecting humans. And among them are three rather famous humans. At one rather normal-looking table, three seemingly innocent people sit, waiting for service.
But as vampires gather around these club-goers, we realize these folks are the legendary directors Sofia Coppola and Jim Jarmusch, as well as Coppola's husband and singer of the group Phoenix Thomas Mars. The clientele at this nightclub certainly attracts high-profile guests. These Hollywood bigshots are only in frame for a moment or two, but if you know who you're looking for, it's a big surprise.
4
Haley Joel Osment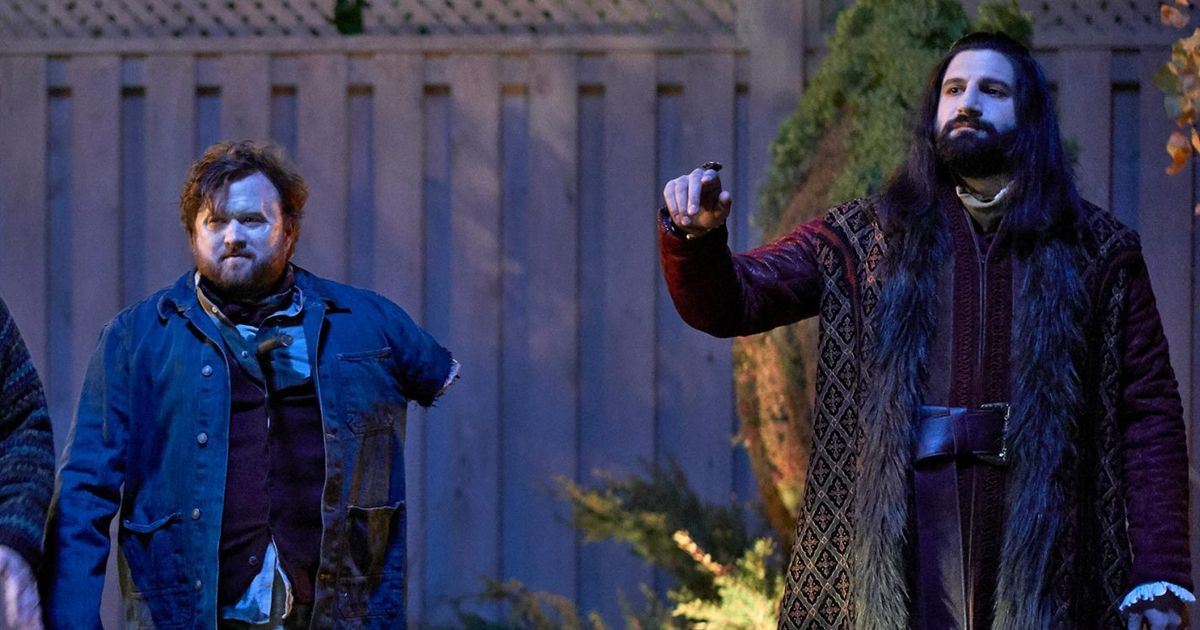 Haley Joel Osment, introduced as Topher, the familiar to Lazlo and Nadja in season two, meets a quick demise by an accidental electrocution. The group takes Topher to see the necromancer Wallace, played by Benedict Wong, featured earlier on this list. After Wallace's attention is divided during a ritual to bring Topher back to life, the process succeeds but brings Topher back as a zombie.
Despite trying to live as normal a life as possible with zombie Topher, the group quickly realizes something must be done when Topher attacks Guillermo. This leads them to return Topher to Wallace demanding a refund. After being convinced to take only souvenirs from his shop as a repayment, Wallace takes back Topher, putting him to work making new trinkets with other mistakenly created zombies. Osment's comedic timing is an underrated asset in his adult acting years and one he gets to display as Topher.
3
The Council of Energy Vampires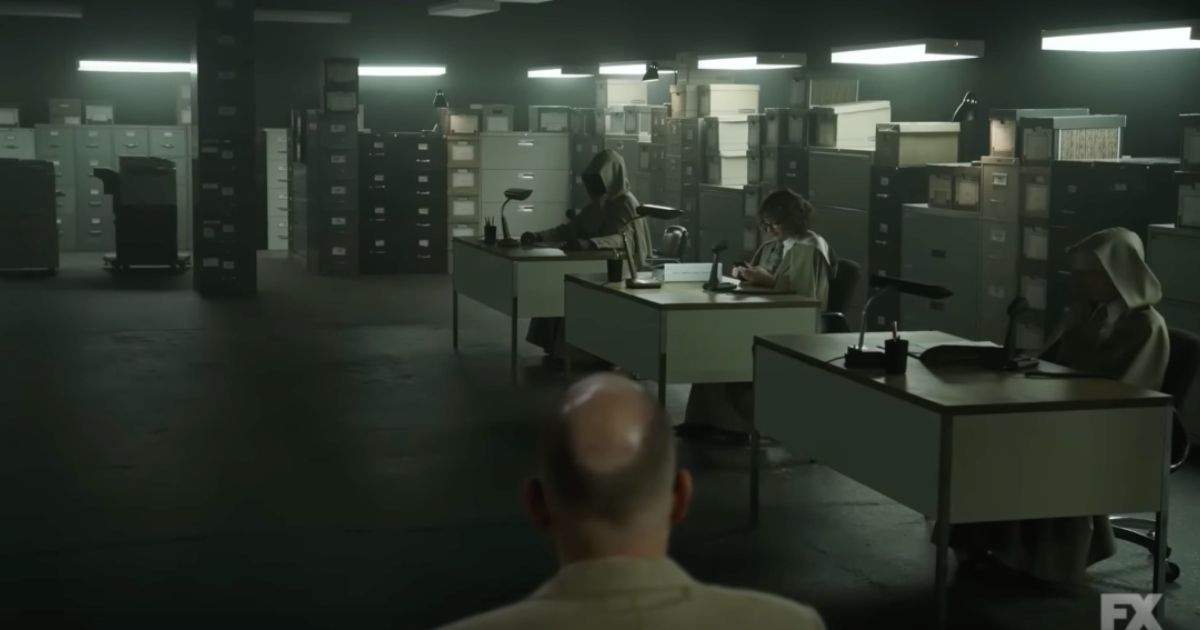 As we all know Mark Proksch ably plays Colin Robinson, the one energy vampire of the group. In an episode when he decides to run for political office, he meets a group of cringey stand-up comedians that, despite how hilarious they are, make up the Council of Energy Vampires.
Jo Firestone from Joe Pera Talks with You has a phone constantly ringing during the proceedings. Aparna Nancherla from Mythic Quest and BoJack Horseman can't work her microphone. Gregg Turkington from various Tim and Eric productions continually overexplains the solutions to these problems. Hannibal Buress from The Eric Andre Show arrives early, apologizes for being late, and explains he wasn't listening. And Martha Kelly of Baskets plays the chairman of the council.
2
Mark Hamill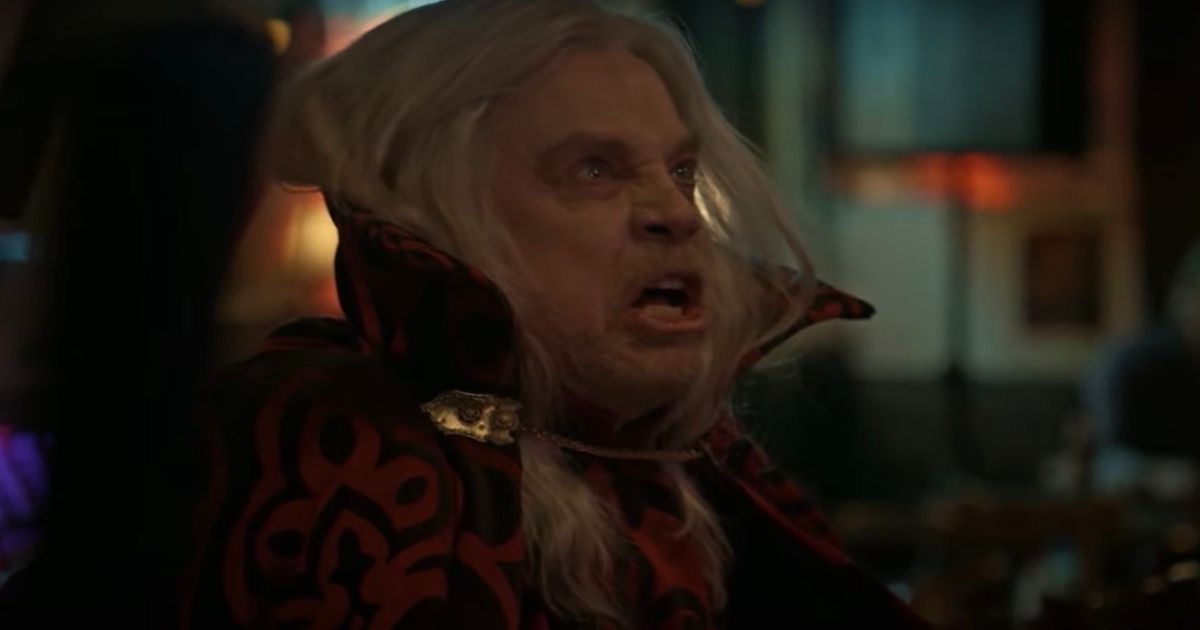 In perhaps one of the funniest episodes in the series, this season two story features Lazlo fleeing to Pennsylvania after being tracked down by Jim, played by Mark Hamill, an old acquittance to whom Lazlo owed money. Adopting the new persona of Jackie Daytona in the small Pennsylvanian town, Lazlo becomes the owner of Lucky's Brew Bar and Grill as a bartender. Quickly becoming a popular figure in the town, Lazlo decides to help support the local women's volleyball team in their efforts to apply for the state tournament. After stumbling upon the town himself, Jim develops an attachment to the volleyball team as well, before discovering that Jackie Daytona is none other than Lazlo himself.
After a fight that leaves the fundraiser money burnt to ashes, the two vampires talk through their issues, with Lazlo giving Jim the Big Mouth Billy Bass toy from the bar, officially settling their debt. Jim then joyfully takes on the role of coach for the volleyball team only to become enraged during a game when his Billy Big Mouth breaks, reigniting the anger for Lazlo. Hamill knocks it out of the park as Jim the Vampire, leaving us wanting more of the character moving forward.
1
The Vampire Council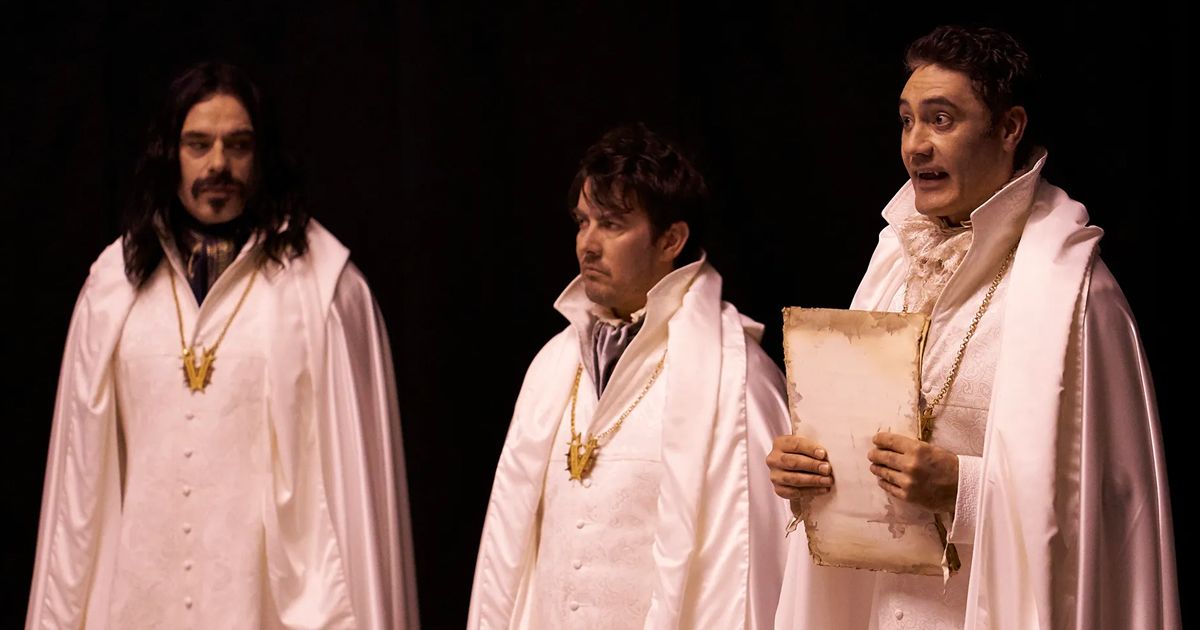 Back to the star-studded episode, "The Trial", this episode contains so many guest star appearances that we could not fit them in one photo. The Vampire Council presiding over the trial of the group for the murder of Baron Afanas is led by Tilda Swinton.
She is flanked by the likes of Paul Reubens, Danny Trejo, Evan Rachel Wood, and Wesley Snipes, as well as the three main characters from the 2014 film, Taika Waititi, Jemaine Clement, and Jonathan Brugh. A comedy show trying to find its legs in the vast wilderness that is television these days, a group of guest stars in the first season lent credibility to What We Do in the Shadows and has allowed it to flourish into becoming the great comedy series it is today.
on bbc news
on hindi news
on the news today
on channel 7 news
ôrf news
campo grande news ônibus
ôpera news
campo grande news greve de ônibus
l1 news horário dos ônibus
l1 news ônibus
lago azul news ônibus
news österreich
news österreich heute
news österreich aktuell
news öffentlicher dienst
news österreich corona
news öl
news österreich orf
news ö3
news österreich heute aktuell
news österreich sport
ö24 news
ölpreis news
öbb news
ösv news
österreich news krone
övp news
özil news
öffentlicher dienst news 2023
österreich promi news