Summary
Jigsaw is a highly effective and sadistic murderer in horror, targeting wayward individuals and forcing them to make sacrifices to appreciate life.
Many of Jigsaw's victims are unsympathetic characters, and watching them suffer can be satisfying for some viewers.
Some survivors of Jigsaw's tests managed to outthink the traps and make the necessary sacrifices, while others failed and faced dire consequences.
While he claims to not be a serial killer, Jigsaw is one of the most effective murderers in horror, leaving few Saw survivors. John used the Jigsaw identity to help wayward and damaged people reform, learning to have a new appreciation for life by making a sacrifice of blood and flesh to survive. He claimed he was helping people appreciate life more, yet most people failed his twisted tests. Though there have been a few Saw survivors Jigsaw didn't initially kill.
The upcoming Saw X will surely see the number of Jigsaw victims increase with new characters put to the test. Many of the people Jigsaw targets are far from sympathetic characters, and watching them get theirs can be a form of catharsis. As sadistic as John Kramer was, some of his followers who carried on his legacy were even worse, not caring about any lessons being learned and making the traps purposely impossible to escape. However, some Saw survivors did manage to outthink the traps and were willing to make the sacrifice being asked or them, while for others, survival was part of their punishment.
RELATED: Where To Stream The Saw Movies Before Saw X
Amanda Young (Saw)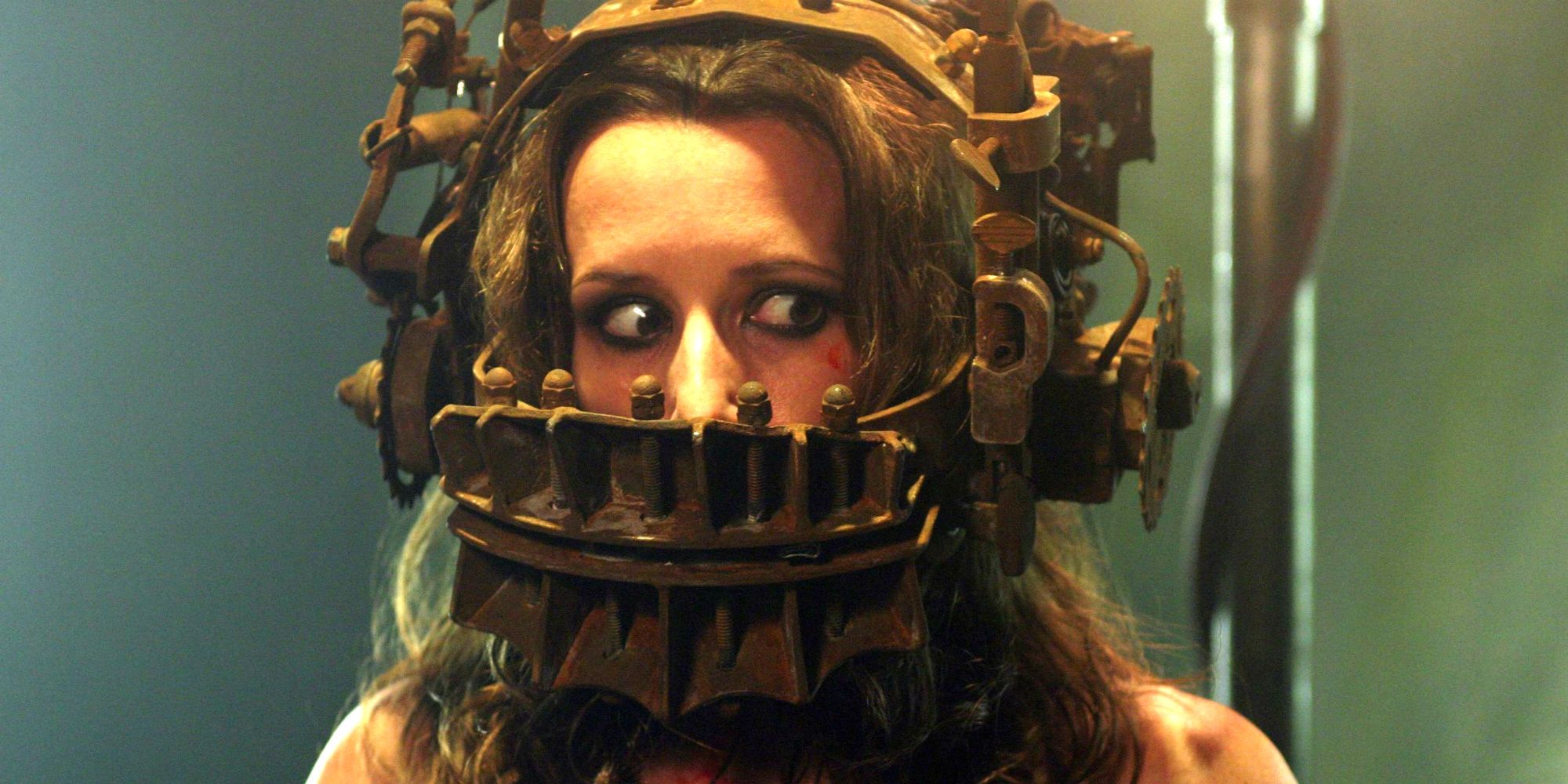 Amanda Young (Shawnee Smith) was the first known Saw survivor as she managed to escape the infamous reverse bear trap. To free herself, she had to kill a man and retrieve the key to the device on her face from inside his stomach. As traumatic as it was, Amanda then kicked her drug addiction and ended up joining John as his first confirmed apprentice, designed to help Jigsaw's work continue despite John's failing health. Sadly, she lost her way and began designing inescapable traps. John tested her again, and she failed, dying in the process. However, just as John himself has somehow risen from the dead, Amanda returns in Saw X.
Lawrence, Alison & Diana Gordon (Saw)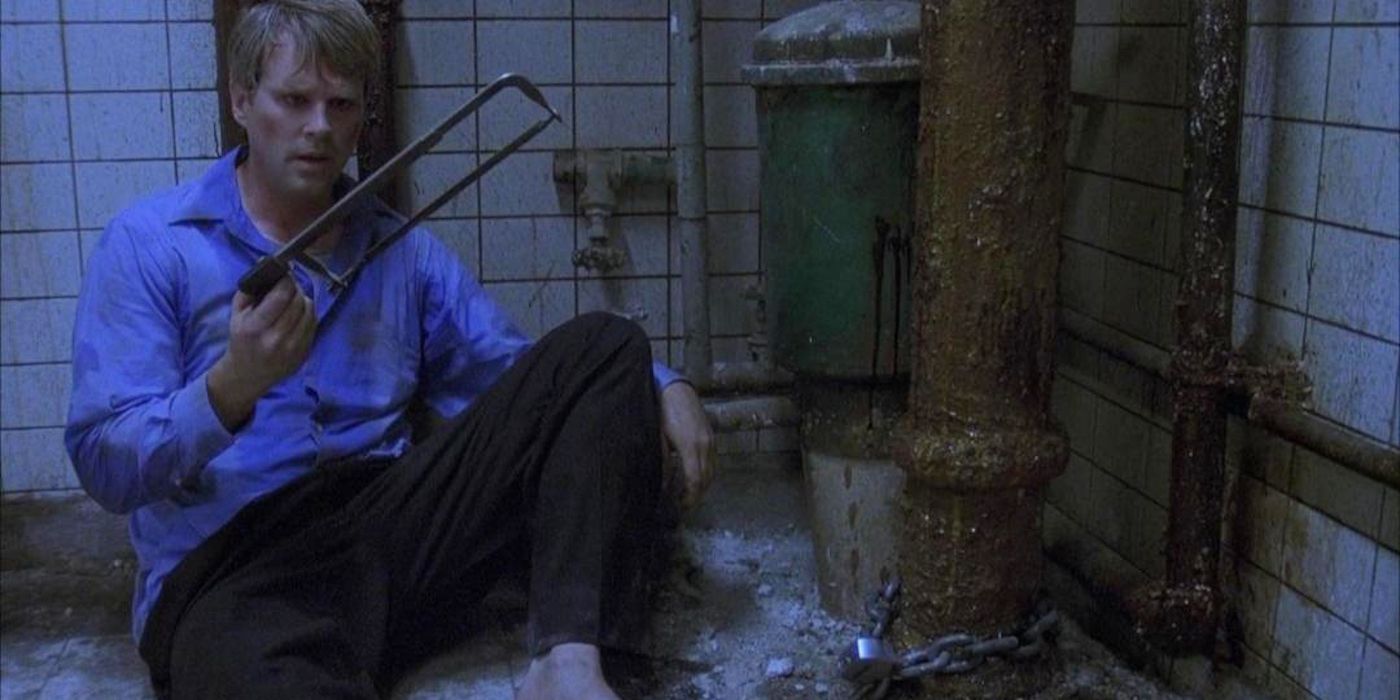 Not everyone who gets mixed up in Jigsaw's games is a particular target of his wrath. In some cases, they're just those close to the main test subject, such as the wife and daughter of Dr. Lawrence Gordon (Cary Elwes). Dr. Gordon, of course, famously survived his test in the first Saw movie by sawing off his own foot. Meanwhile, his wife Alison and daughter Diana survived their own captivity at the hands of Zep, a man forced into working for Jigsaw.
Despite the penchant for bringing characters back, Dr. Gordon disappeared from the Saw franchise until Saw 7 when he was revealed to another apprentice of John Kramer. Dr. Gordon helped design some Jigsaw traps with his medical knowledge and eventually trapped John's power-hungry apprentice Mark Hoffman in the same basement cellar Gordon was once captive in.
Jeff Ridenhour (Saw)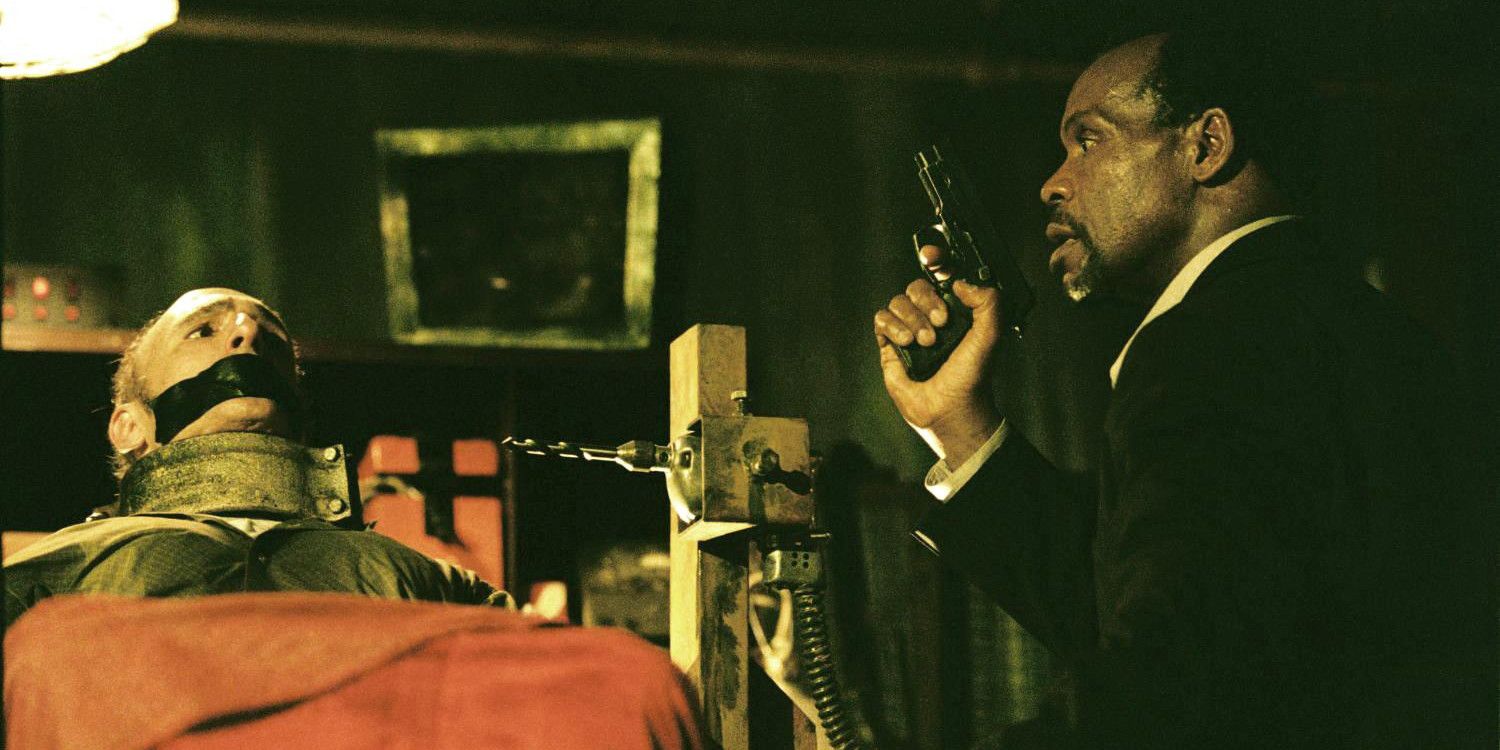 Jeff Ridenhour is a very minor character in Saw lore and the Saw survivor audiences know the least about. In Jeff's case, he didn't necessarily deserve to survive his Jigsaw test but was saved by Detectives David Tapp (Danny Glover) and Steven Sing (Ken Leung). While the detectives are on Jigsaw's trail, they find Jeff strapped to a chair with two drills that are activated to puncture his neck. Sing simply shoots the trap to stop it, saving Jeff's life.
Daniel Matthews (Saw 2)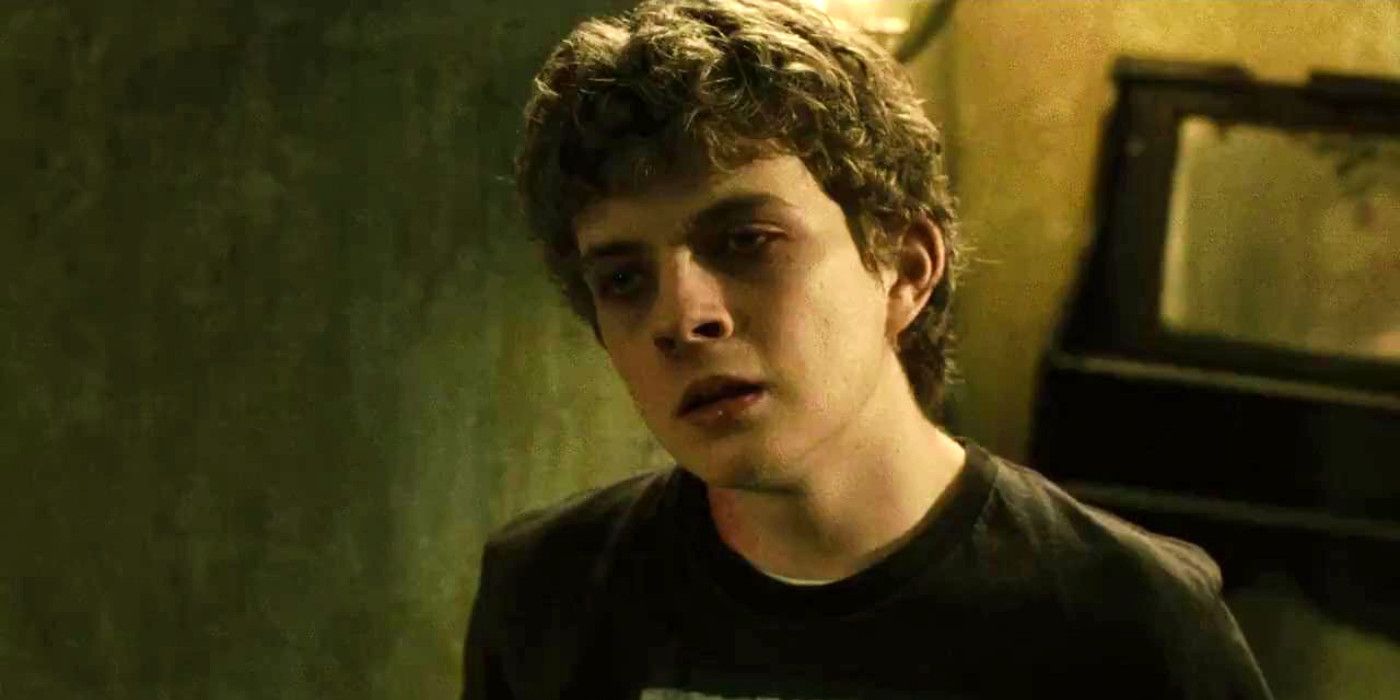 Daniel Matthews was a Saw survivor whom Jigsaw never intended to kill as his survival was part of another test. Daniel is tested much less due to his own petty crimes, and more because he was the son of Eric Matthews (Donnie Wahlberg), an explosively violent cop who was Saw 2's primary Jigsaw target. When Eric tracks Jigsaw to his hideout, he finds monitors of a group of people stuck inside Saw 2's house of traps with Daniel among the captives.
John requested that Eric not let his rage take over even as he watches a ticking clock countdown to his son's death. Eric eventually snapped and beat John, forcing him to give up the location of the house. However, it was revealed the camera footage is days old and Daniel is hidden safely away in a safe within Jigsaw's hideout which opened when the clock runs out. While Daniel is saved, his father fails his test and is lured into a trap.
Corbett Denlon & Judge Halden (Saw 3)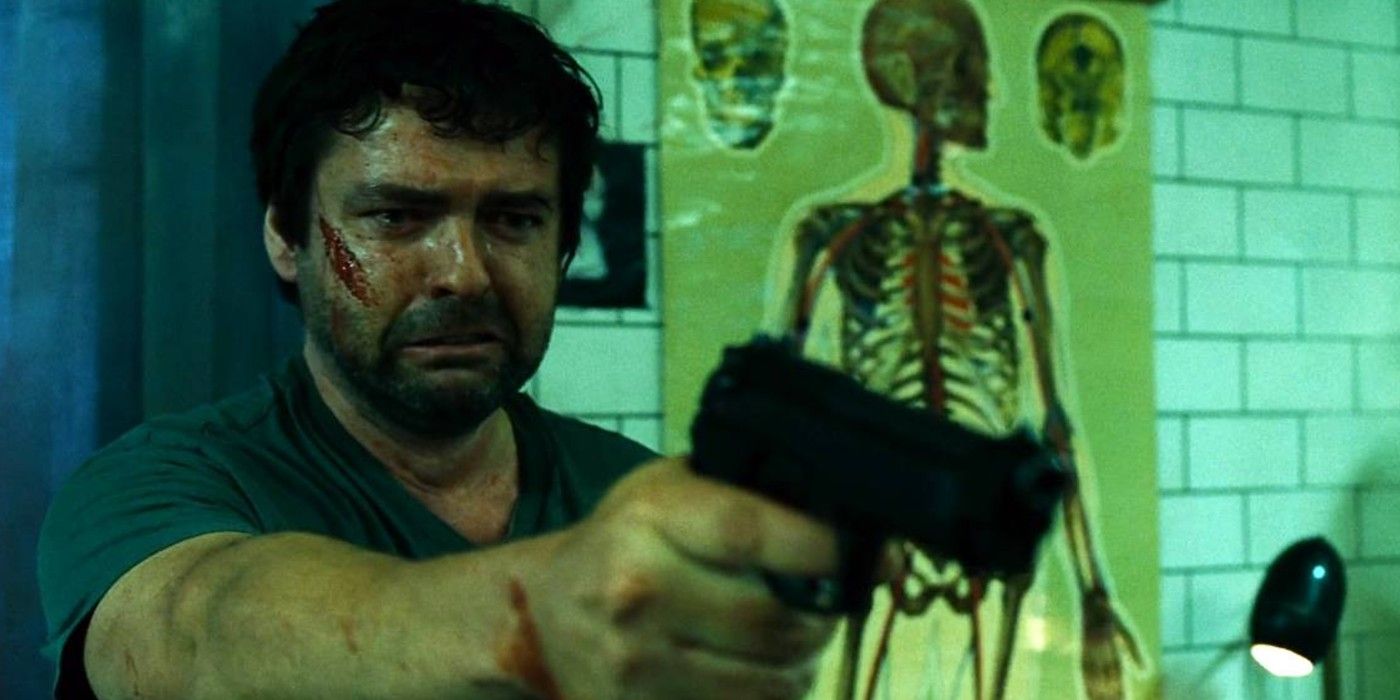 Corbett Denlon and Judge Halden are two minor Saw survivors who were pulled into Jigsaw's games with Jeff Denlon in Saw 3. Halden was the judge who gave the drunk driver that killed Jeff's son a light sentence. Halden was placed in one of the most disgusting Jigsaw traps, chained to the bottom of a giant vat which is gradually filled with sludge made of rotting pig carcasses. To save Halden, Jeff had to burn cherished mementos connected to his son. However, Halden barely had time to appreciate his brush with death when he was swiftly killed in the next trap.
Corbett was Jeff's young daughter as Jigsaw criticized Jeff for neglecting her following his son's death. Corbett was kidnapped to motivate Jeff, and though both her parents died while going through their respective tests, Corbett was "saved" by Jigsaw apprentice Mark Hoffman. However, the post-credit scene of Saw VI reveals that Amanda told Corbett not to trust the man who saved her, implying the little girl was the one who told the police of Hoffman's involvement.
Detective Mark Hoffman (Multiple Films)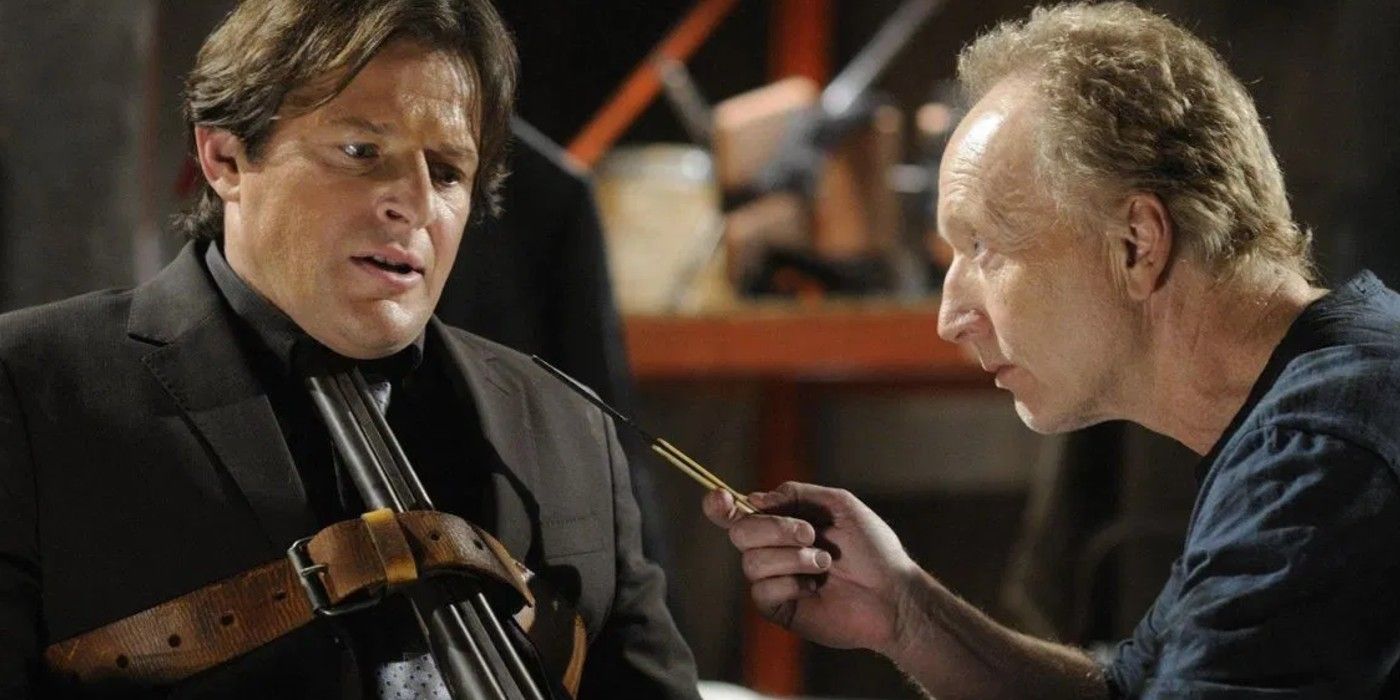 Easily the most dangerous and sadistic of Jigsaw's apprentices, Detective Mark Hoffman (Costas Mandylor) was a police officer who initially appeared to be one of Jigsaw's victims. He was set up in a trap that appeared to electrocute him only to reveal it was faked and he was in on John Kramer's schemes. It is revealed Hoffman killed a man and staged it as a Jigsaw killing, getting John's attention, recruiting him as an apprentice.
Hoffman nearly became a victim of one of Jigsaw's most famous traps when John's widow Jill attempted to punish him for his corrupt use of John's legacy and trapped him in a reverse bear trap. Hoffman's quick thinking stopped the trap in time for him to escape. However, after killing Jill, Hoffman was finally punished by Dr. Gordon who locked Hoffman in the cellar from the first movie.
FBI Agent Peter Strahm (Multiple Films)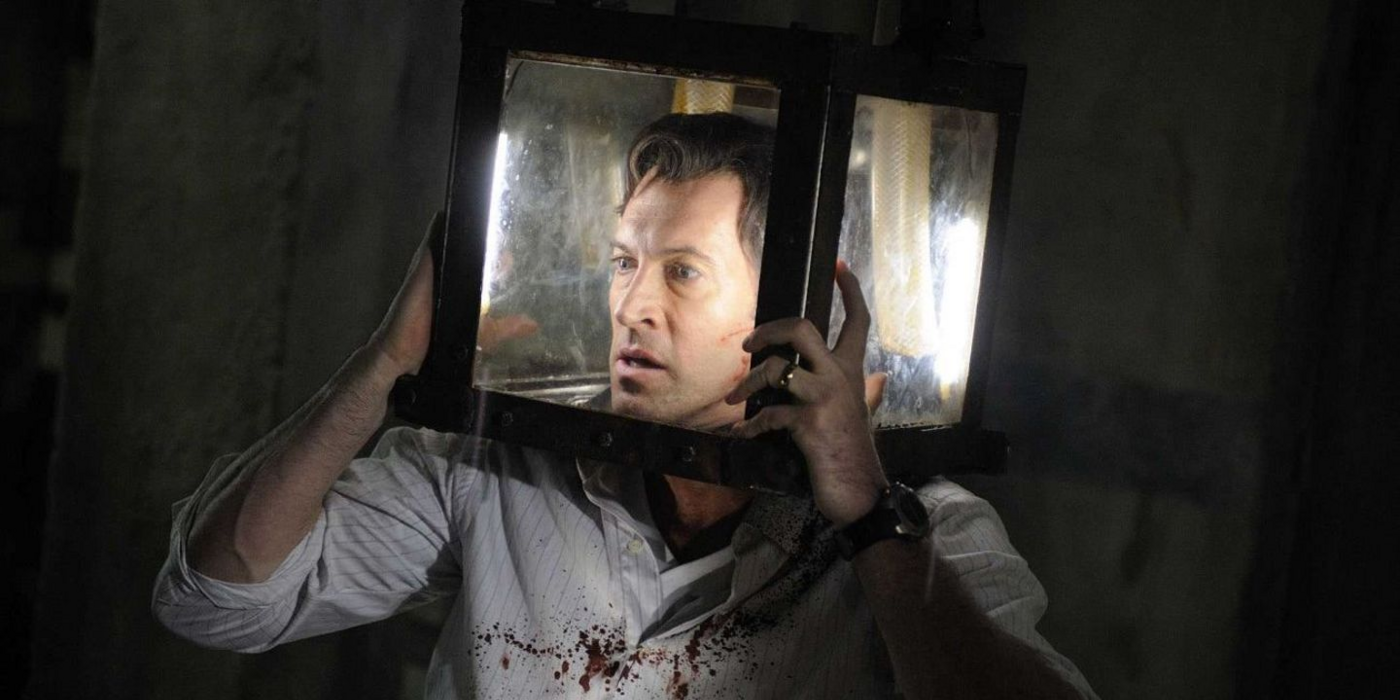 FBI Agent Peter Strahm (Scott Patterson) investigated the Jigsaw case and ultimately became a Saw survivor, at least for a time. Strahm instantly suspected Hoffman was in on things yet almost became one of Hoffman's victims when he found himself with his head locked in a case filled with water. Strahm proved to be a quick thinker, using a pen to give himself a tracheotomy. Still, his dogged pursuit of the truth cost him dearly, as he inadvertently allowed Hoffman to escape a deadly trap which caused Strahm to be slowly crushed to death.
FBI Agent Lindsey Perez (Multiple Films)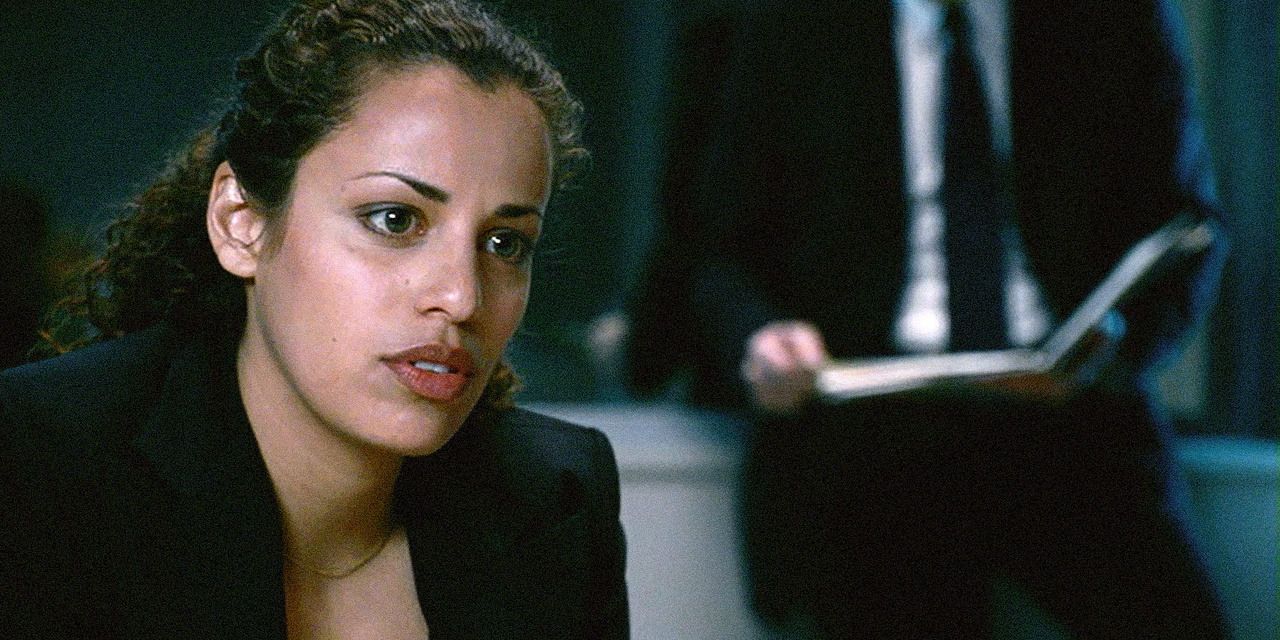 Strahm's partner Agent Perez was another Saw survivor having lived through a nasty Jigsaw trap involving an exploding puppet sending shrapnel into her face thanks to the efforts of Strahm himself. The FBI faked her death and she returned to continue on Strahm's suspicions that Hoffman is Jigsaw's replacement. However, before she could bring him down, she was stabbed to death by Hoffman.
RELATED: 10 Great Horror Movies With Bad Rotten Tomatoes Scores
Art Blank & Morgan (Saw 4)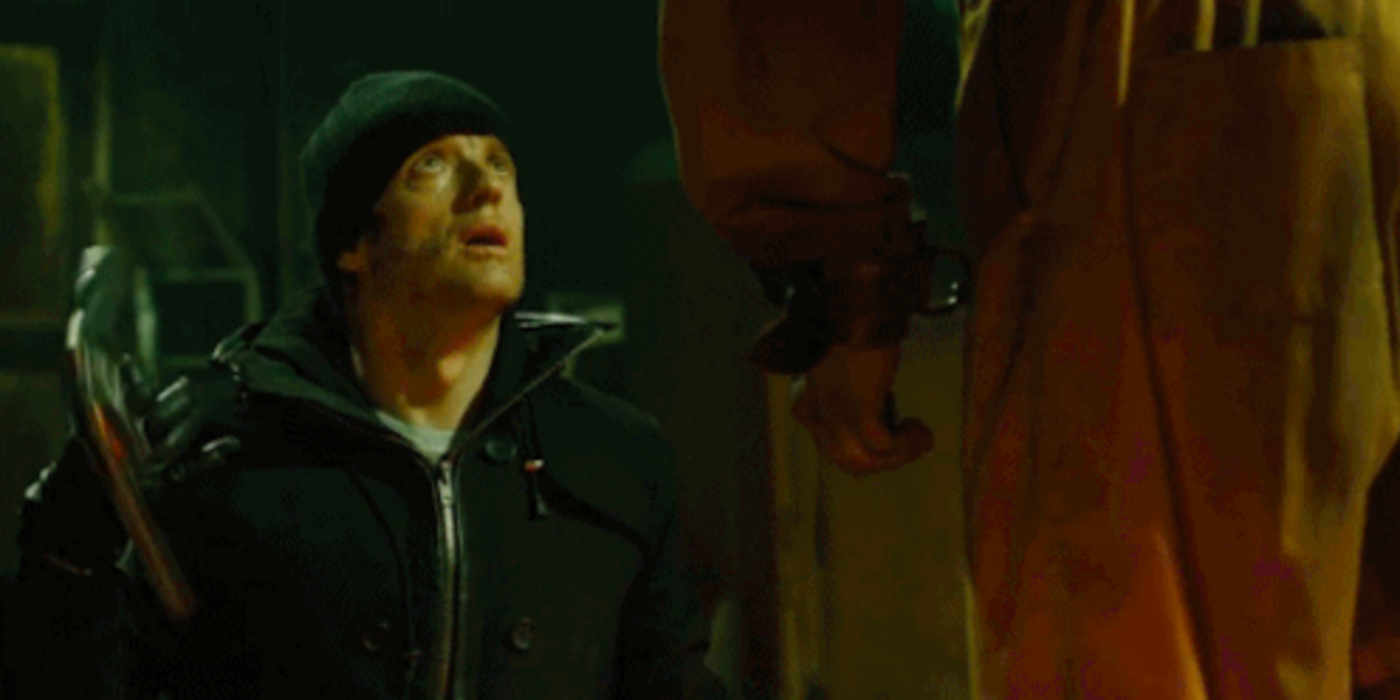 Art Blank (Justin Louis) was one of the featured Jigsaw test subjects in Saw 4 and was chosen due to his profession. Art was a lawyer and one with a habit of defending clients who were guilty and helping them escape justice. Art had been John's friend and business partner, but after a falling out, was forced to kill another man in order to survive a trap. He was then forced to help Jigsaw set up another game, only to later be shot by cop Daniel Rigg. Morgan was a related survivor, the wife of an abusive husband and father that Art had gotten off. She had to kill her husband to live and to set herself free in more ways than one.
Brit Stevenson And Mallick (Saw 5)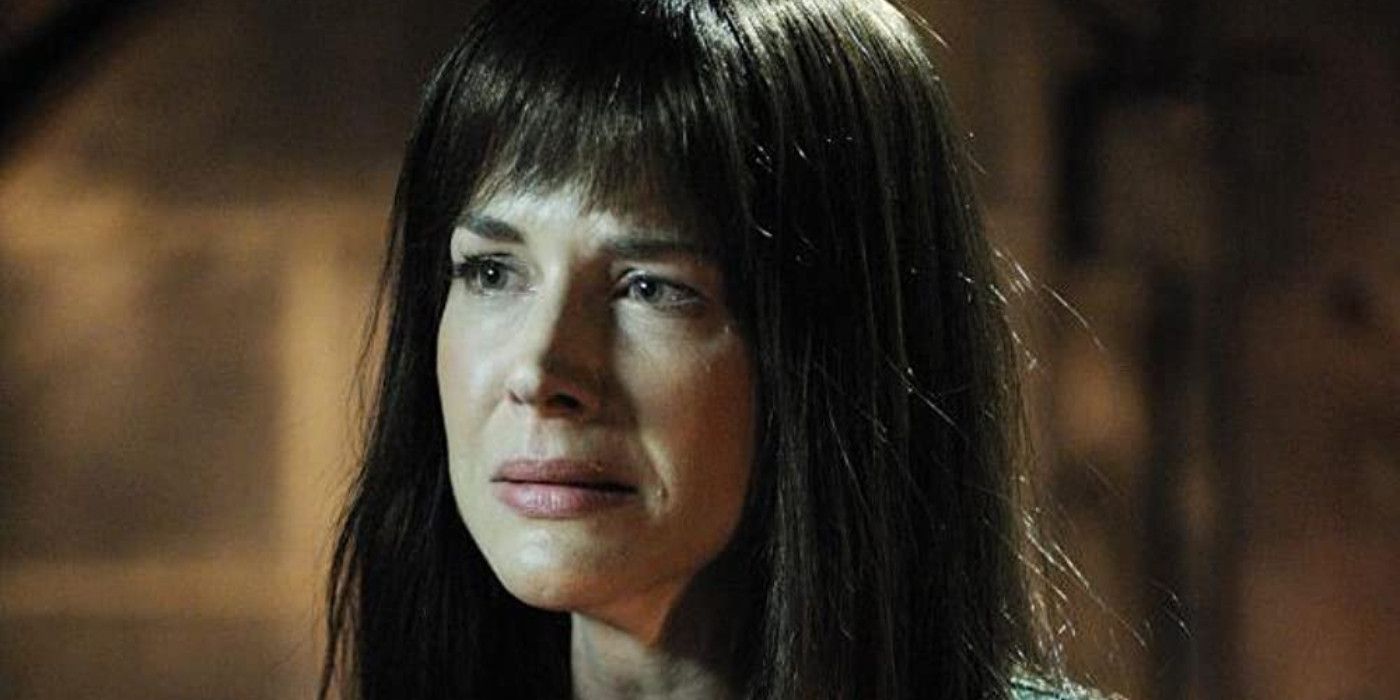 Brit Stevenson (Julie Benz) was one of the main test subjects in Saw 5, a corrupt corporate executive who hired arsonist Mallick Scott (Greg Byrk) to burn down an apartment building so that she could buy the property it sat on, not realizing people were inside at the time.
The two were part of a series of traps along with other people tied to the arson with the rest of them dying along the way. Once Brit and Mallick reach the end, they realize everyone could have survived if they worked together. The remaining two are able to walk away in the end after cutting through their hands to fill a jar with blood which released them from their trap.
Simone (Saw 6)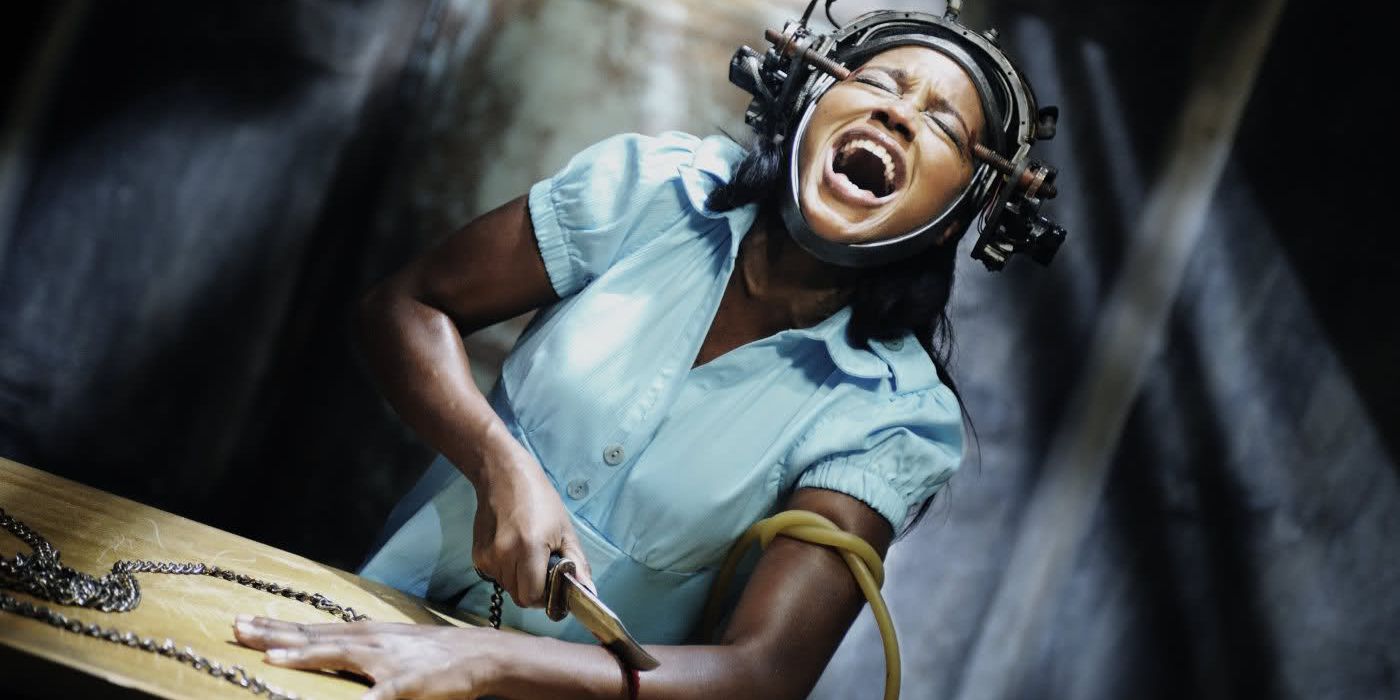 Simone (Tanedra Howard) is a Saw survivor of one of the most brutal traps in the Saw franchise. She was put in competition against another man in a test to see which of them could cut off the most flesh from their body. While the larger man seemed to have an advantage in cutting off some a chuck of his gut, Simone managed to win by severing her own arm. Howard won the role of Simon in Saw 6 on the reality series Scream Queens and she certainly left an impression.
Tara & Brent Abbott (Saw 6)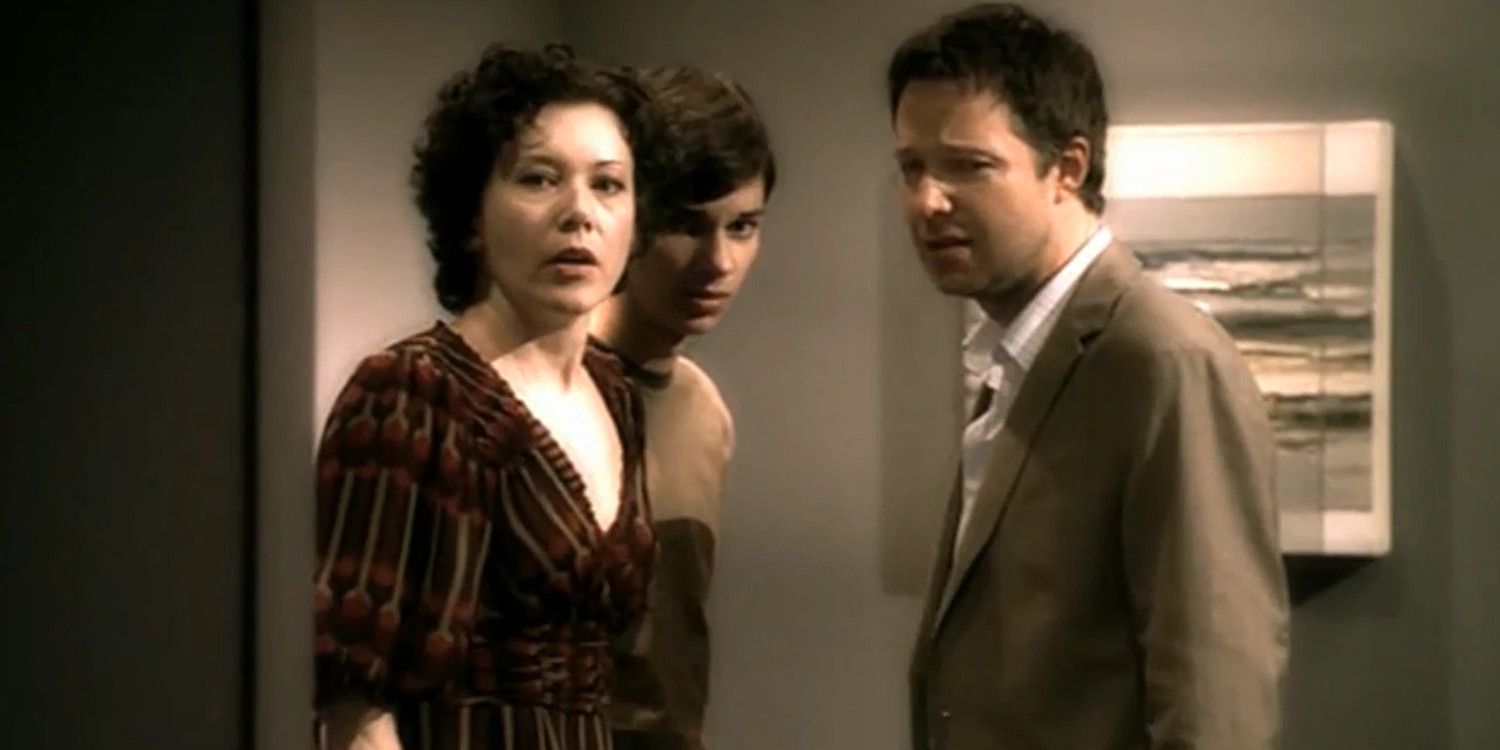 Tara and Brent Abbott were always meant to be Saw survivors as they were an innocent mother and son who got roped into Jigsaw's Saw 6 game. While they initially seemed to be the family of William Easton, one of Jigsaw's test subjects, they were eventually revealed to be the ones who got to decide Easton's fate. Easton denied their husband/father life-saving care, and after Easton survived his own tests, he faced Tara and Brent who could decide if he lived or died. Tara couldn't bring herself to kill Easton, but Brent did it, instead, in a rage over his father's death.
William Easton, His Sister Pamela & His Employees (Saw 6)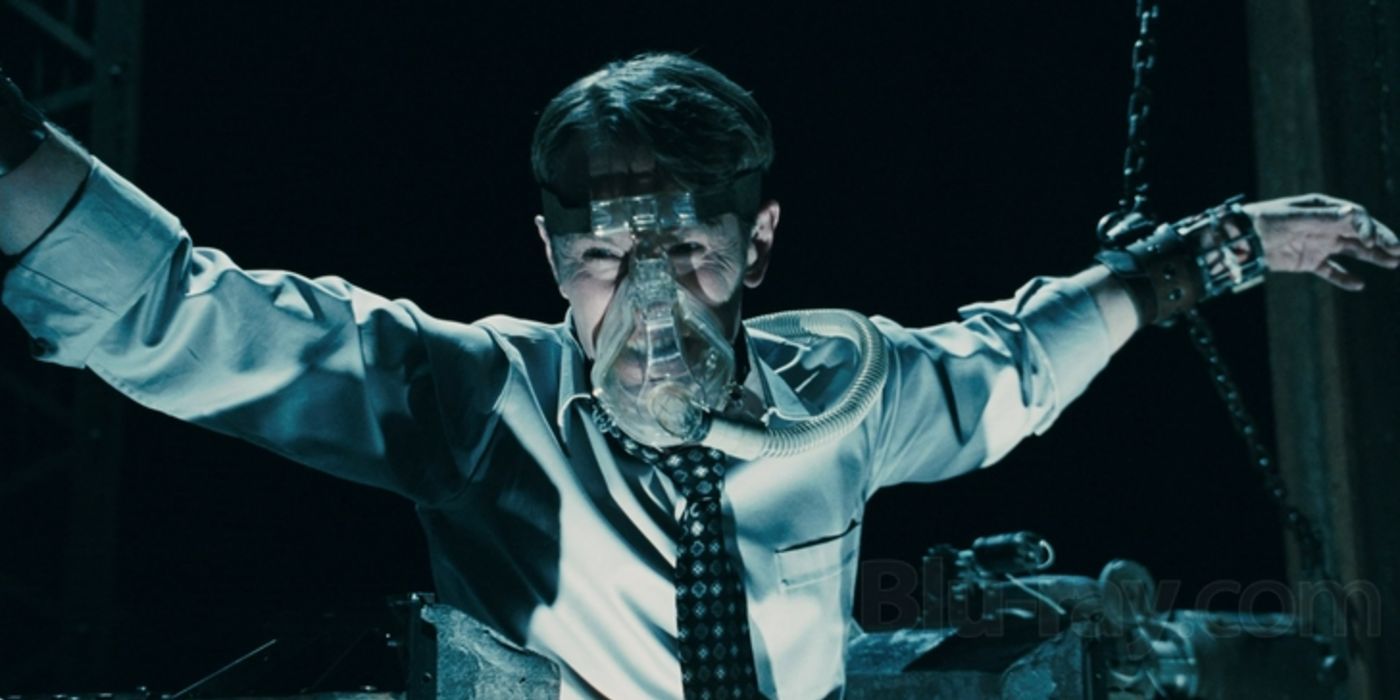 The corrupt exec William Easton (Peter Outerbridge) survived his own tests, although not without having to make agonizing decisions along the way, including which of his also mostly corrupt employees he would save. Easton's company had also denied John Kramer potentially life-saving treatment, thus his posthumous vendetta. William opted to save his secretary, Addy, as well as other subordinates, Shelby and Emily. He was also able to save his sister Pamela by completing his game, but couldn't survive the vengeful Abbots and was injected with acid.
Bobby Dagen & Joan (Saw 7)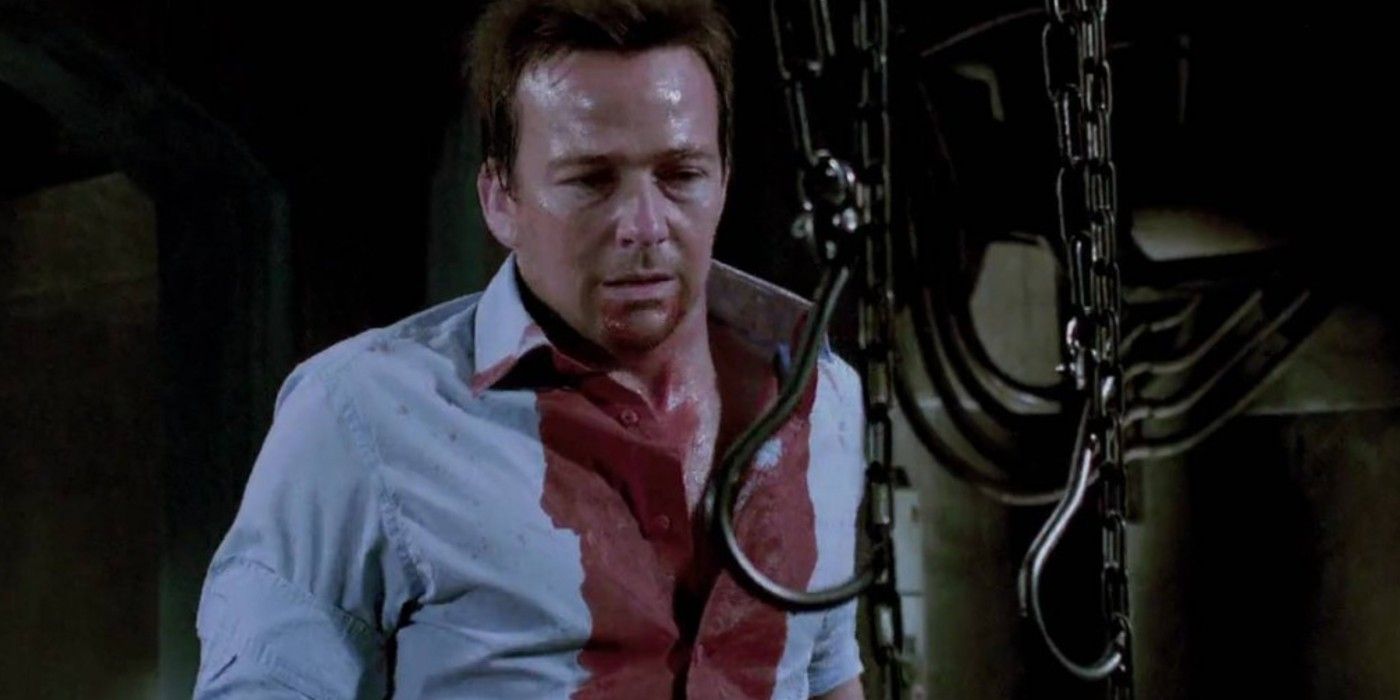 Bobby Dagen (Sean Patrick Flanery) became a successful self-help guru by posing as a Saw survivor and then writing a book about it. He uses the true story of how Joan survived her own Saw test. His lies led him to become the main test subject of Saw 7, helping add to the highest kill count in the Saw franchise. Bobby had to watch his wife get roasted alive in a giant oven, although he did manage to escape with his own life. Joan is a very brief character in the franchise, a Jigsaw survivor whose story Bobby used as inspiration for his lies.
Brad And Ryan (Saw 7)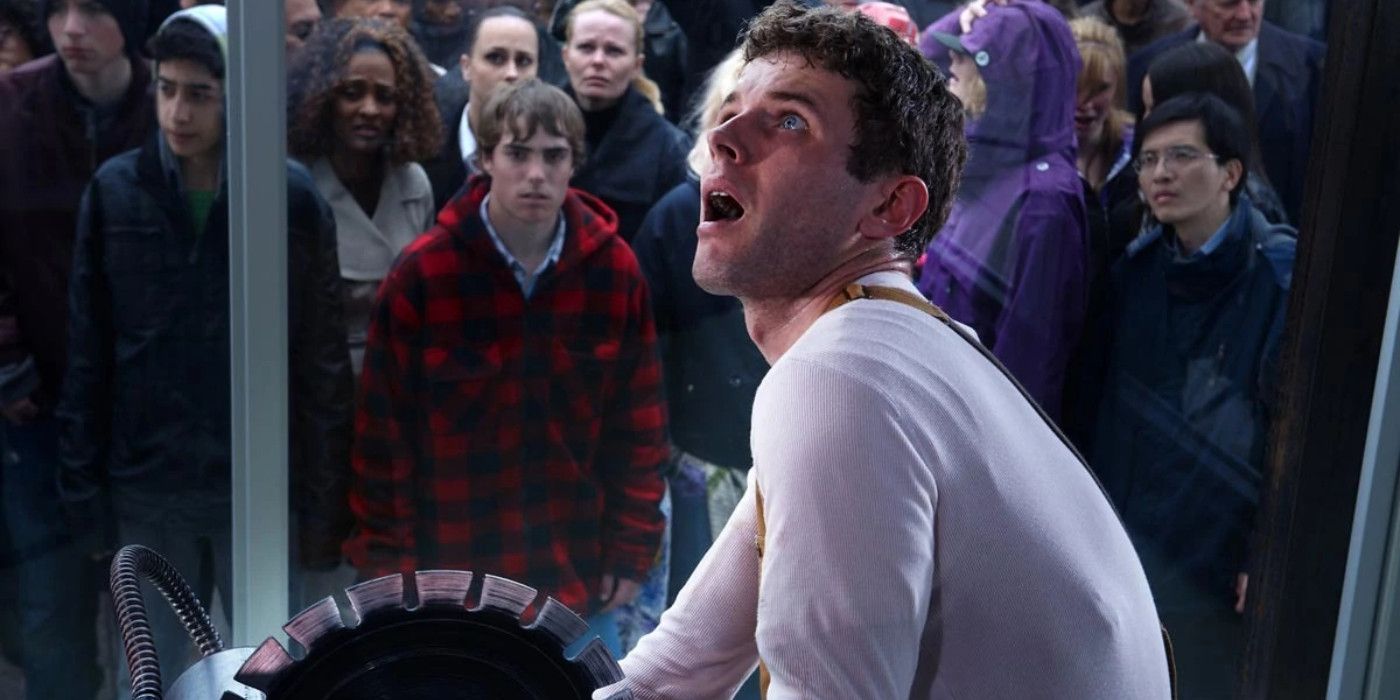 Brad and Ryan manage to become the Saw survivors of Jigsaw's most public trap. The two men were strapped on opposite sides of a buzzsaw with a woman hanging overhead. The woman, Dina, was said to be dating and manipulating both men. As she was gradually lowered down toward the saw, the two tried to kill each other to save her. However, when it became clear Dina didn't care which of them died so long as she was saved, they simply let her be lowered into the trap and killed. Though it was not shown onscreen, the commentary of Saw 7 revealed they helped Gordon capture Hoffman at the end of the movie.
Logan Nelson (Jigsaw)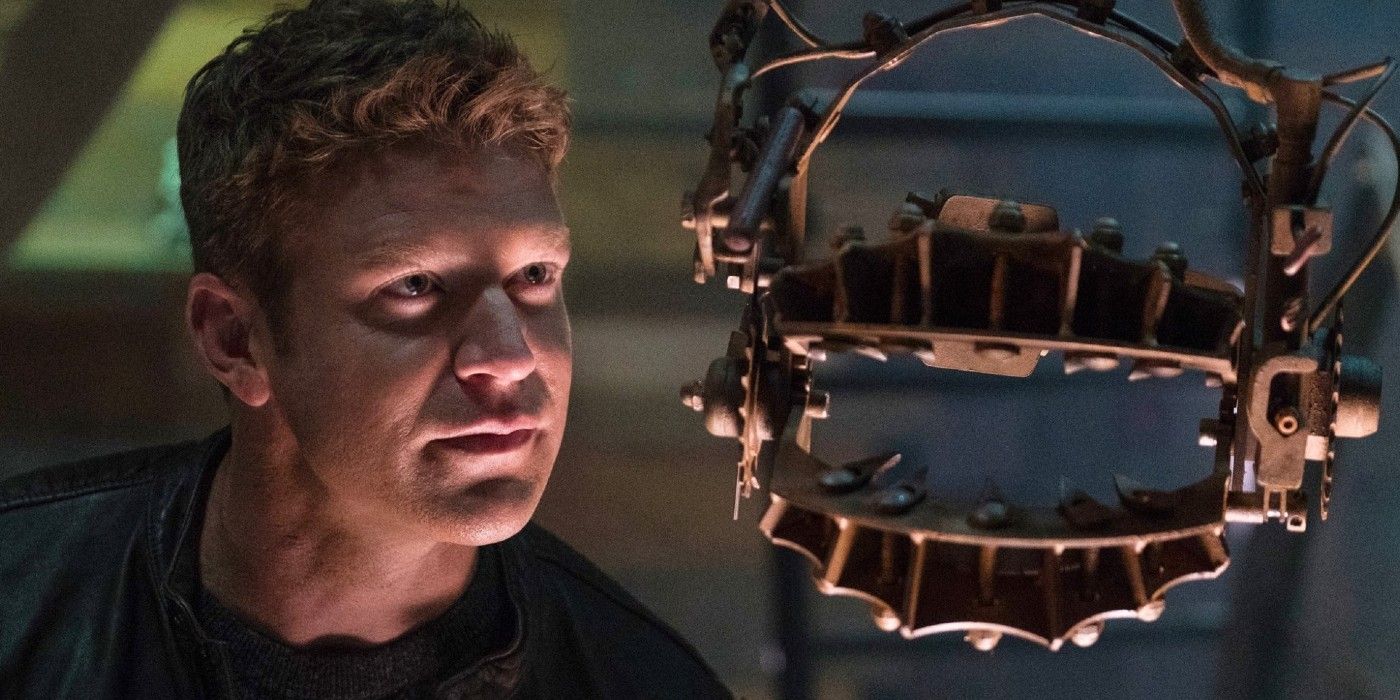 Logan Nelson (Matt Passmore) was an Army veteran and battlefield medic who was tested after his return to civilian life saw him mess up an X-ray and accidentally delay the diagnosis of John's cancer. Logan's trap went wrong, though, and since it was John's fault, he took pity on Logan and freed him. Grateful, Logan became yet another one of the many Jigsaw apprentices and conducted the games seen in 2017's Jigsaw.
Detective Zeke Banks (Spiral)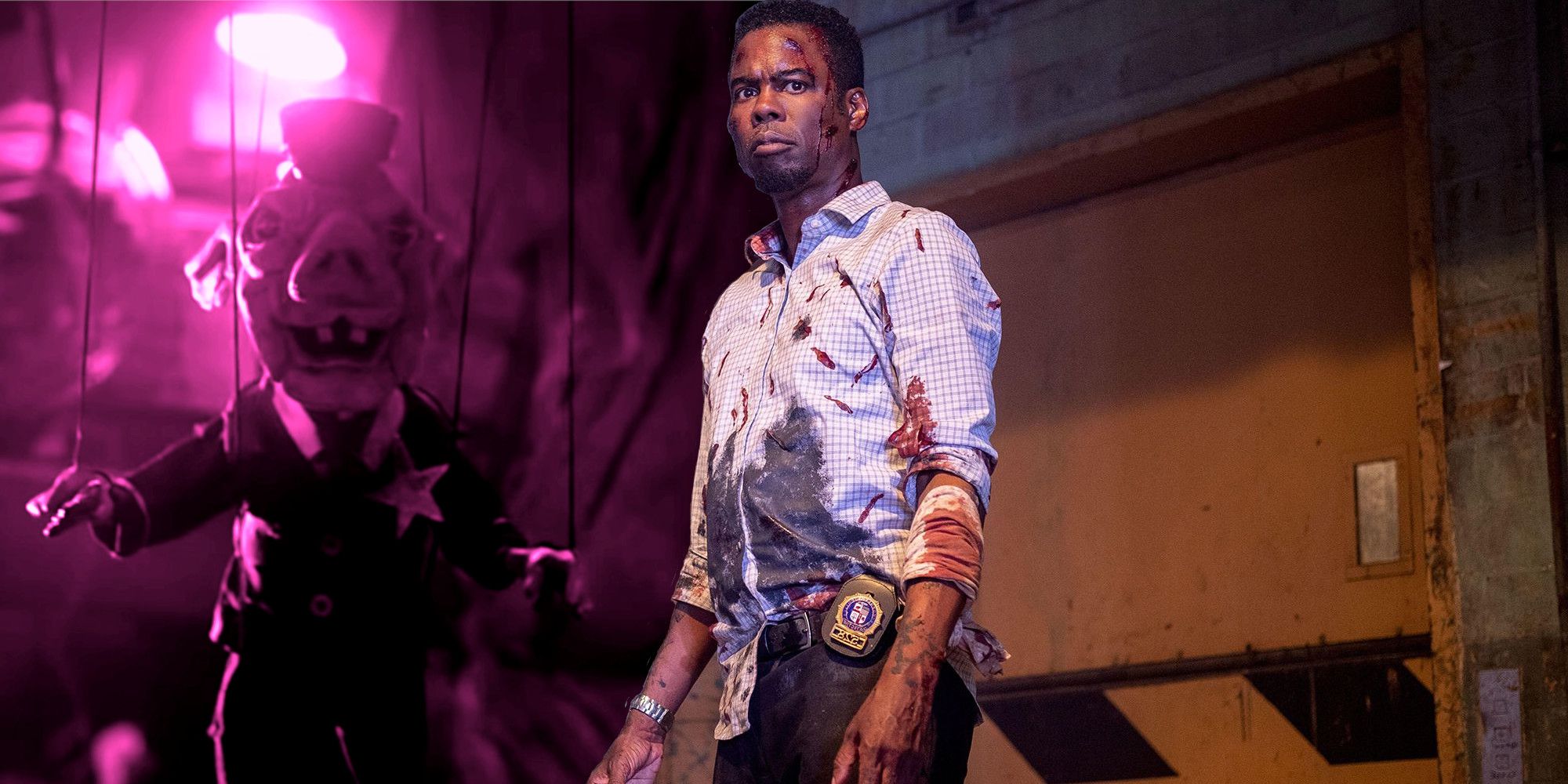 Spiral: From the Book of Saw continued Jigsaw's legacy, albeit with a new killer and 100 percent less John Kramer. The only test survivor in Spiral is lead protagonist Zeke Banks (Chris Rock), seemingly the one honest cop in a corrupt department full of liars and killers. Granted, he clearly wasn't intended to die, as new killer William Schenk wanted them to join forces and clean up the city. Zeke is able to free himself from a handcuff trap similar to the one in the first Saw movie and ends up getting cut up by glass trying to save his old corrupt partner. Zeke lives, but his former police chief father isn't so lucky.
on bbc news
on hindi news
on the news today
on channel 7 news
ôrf news
campo grande news ônibus
ôpera news
campo grande news greve de ônibus
l1 news horário dos ônibus
l1 news ônibus
lago azul news ônibus
news österreich
news österreich heute
news österreich aktuell
news öffentlicher dienst
news österreich corona
news öl
news österreich orf
news ö3
news österreich heute aktuell
news österreich sport
ö24 news
ölpreis news
öbb news
ösv news
österreich news krone
övp news
özil news
öffentlicher dienst news 2023
österreich promi news