Amanda Bynes is an American actress, known for her work in television and film throughout the 1990s and 2000s. Appearing on the Nickelodeon comedy series All That and the spin-off series The Amanda Show, Bynes has had a long list of successful television shows and films since her acting career started.
Amanda Bynes has starred in a string of successful comedy films including She's the Man, based on William Shakespeare's Twelfth Night. Bynes has also starred in What a Girl Wants, Robots, Hairspray, and Easy A. Here are all of Amanda Bynes's movies, according to Rotten Tomatoes.
8
Love Wrecked – 14%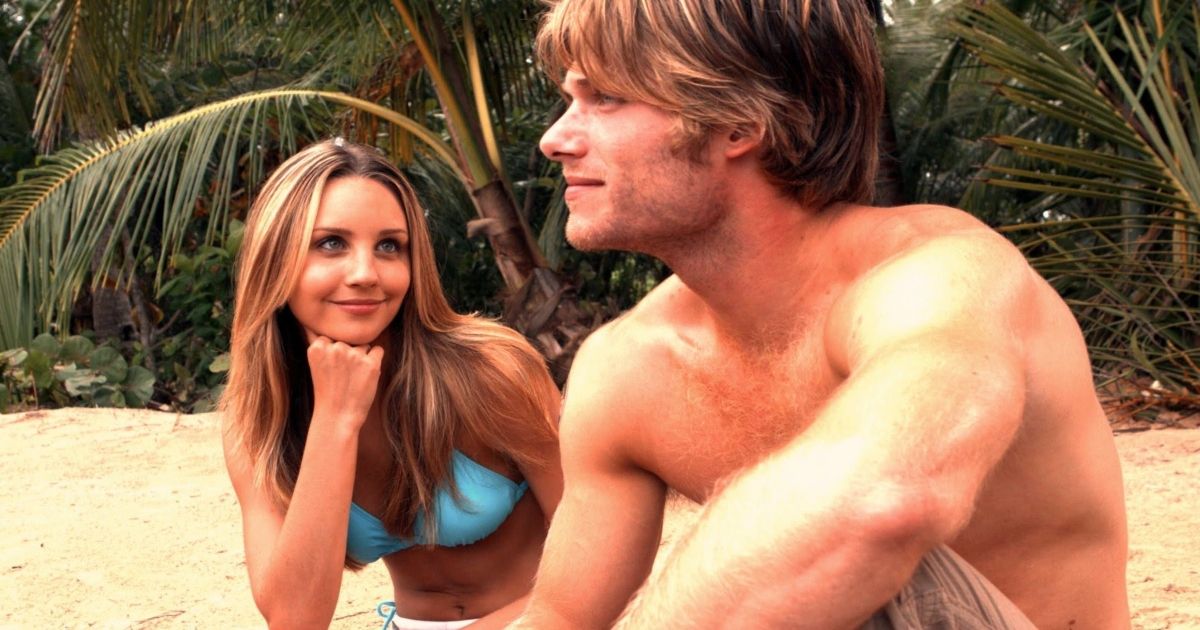 Love Wrecked is an adventure romantic comedy film that was directed by Randal Kleiser and written by Stephen Langford. The film stars Amanda Bynes as Jenny Taylor, who desperately wants Jason Masters (Chris Carmack), a world-famous rock star, to fall in love with her.
Jenny (Amanda Bynes) takes a job at a Caribbean resort in St. Lucas with Ryan (Jonathan Bennett) her lifelong friend, who has had a crush on her his whole life. When Jason (Chris Carmack) is washed overboard in a storm while recovering from seasickness, Jenny jumps in to save him.
The pair find themselves stranded on a seemingly deserted tropical island. Jenny discovers that they have landed a short distance from the resort, but instead of telling Jason the truth, she selfishly leads him to believe that they are stranded in an attempt to make him fall in love with her.
7
Sydney White – 35%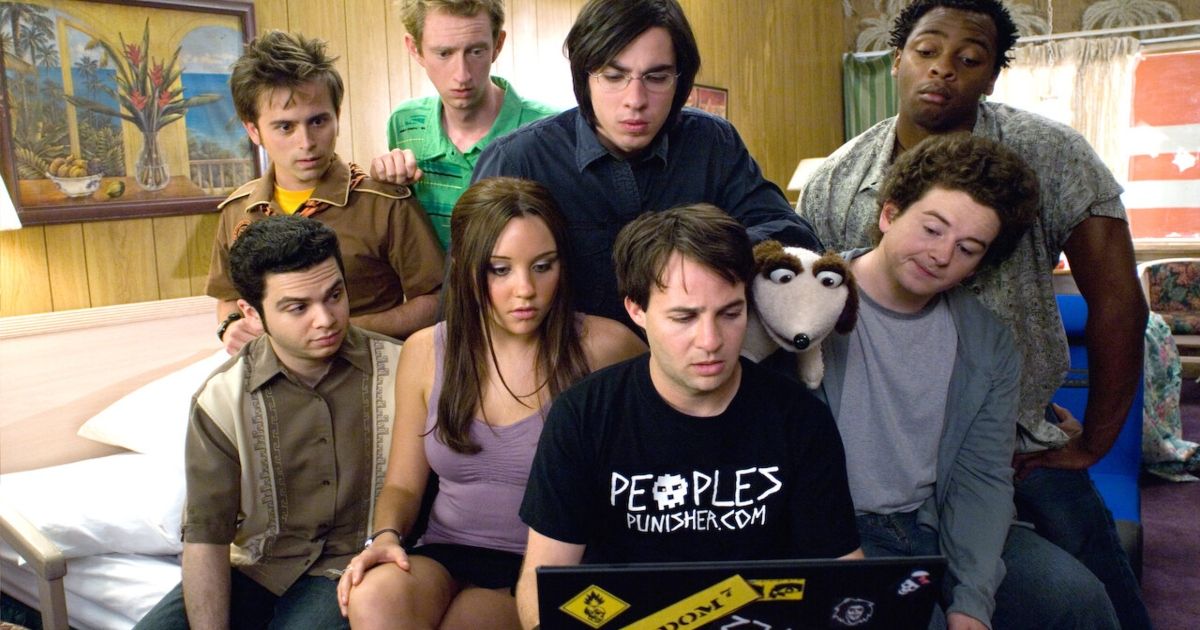 Sydney White is a teen romantic comedy film that was directed by Joe Nussbaum and written by Chad Gomez Creasey. The film is based on the fairy tale of Snow White by the Brothers Grimm. The film centers around Sydney White (Amanda Bynes) after she arrives at Southern Atlantic University determined to pledge her late mother's sorority.
Related: The Best Feminist Comedy Movies
After Sydney finds that the sisterhood has changed since her mother attended there, Sydney ends up banished to a condemned house. Sydney and seven outcasts come together to take over the student government and win equal rights for those who are seen as nerds.
6
What a Girl Wants – 36%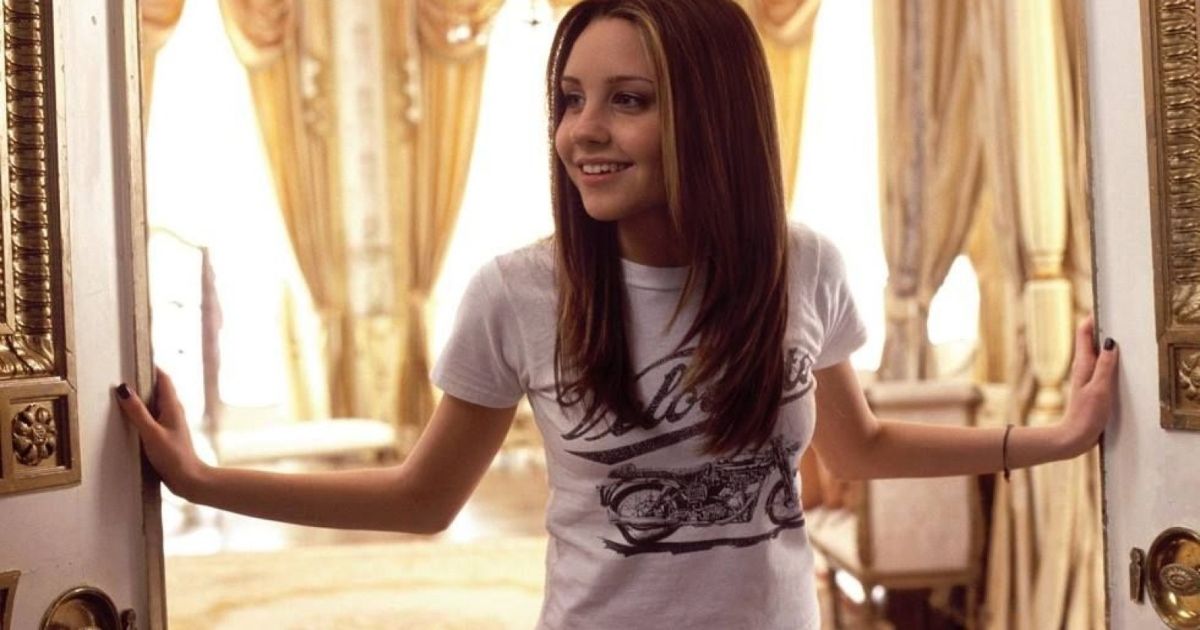 What a Girl Wants is a teen comedy film that was directed by Dennie Gordon and written by Jenny Bicks and Elizabeth Chandler. The film is based on the 1955 play, The Reluctant Debutante, by William Douglas-Home, and is the second adaption for the screen.
Daphne Reynolds (Amanda Bynes) is a 17-year-old American girl who lives with her wedding singer mother, Libby (Kelly Preston), above a restaurant in Chinatown, New York City. When Daphne decides she wants to meet her father, whom she has never met, she boards a plane to England.
After arriving in England, Daphne makes a startling discovery, her father, Lord Henry Dashwood (Colin Firth), is a member of the British upper class and is running for political office. Daphne learns that her father didn't know she existed but welcomes Daphne into his life. However, his family and his current betrothed, do not approve of Daphne.
5
She's the Man – 44%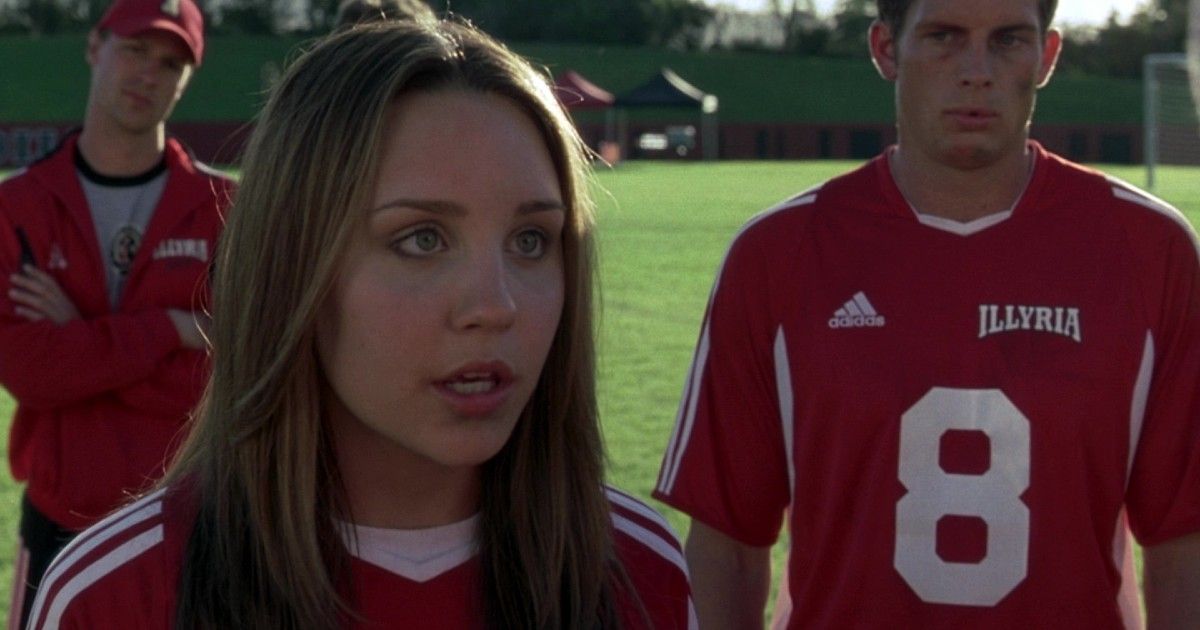 She's the Man is a romantic comedy teen sports film that was directed by Andy Fickman and is inspired by William Shakespeare's play Twelfth Night. The film focuses on teenager Viola Hastings (Amanda Bynes) who enters her brother's new boarding school in his place and pretends to be a boy to play on the boys' soccer team.
Viola dreams of playing soccer for the North Carolina Tar Heels but when her team gets cut, Viola and her friends try to join the boy's team but the coach refuses. Viola's twin brother, Sebastian (James Kirk) decides to secretly go to London with his band instead of attending the elite boarding school and asks Viola to cover for him. Viola then poses as her twin brother and takes his place at the boarding school.
After arriving, Viola meets her handsome roommate Duke (Channing Tatum), and begins to fall in love with him. However, complications arise when Sebastian returns from London and has no idea that his sister has replaced him on campus.
4
Big Fat Liar – 45%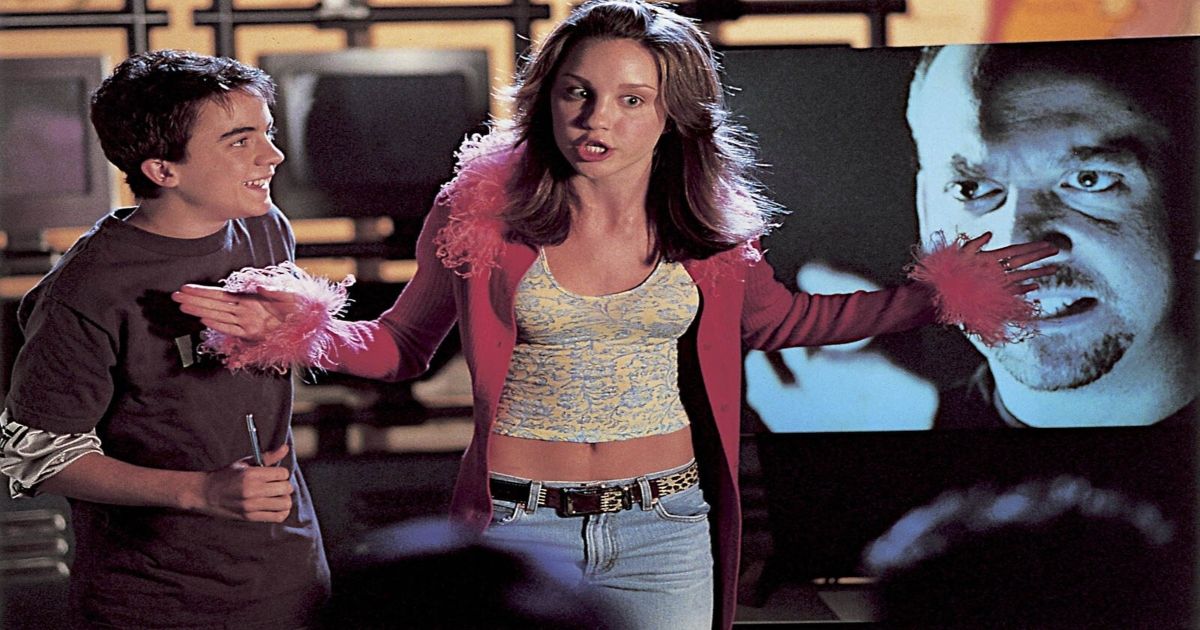 Big Fat Liar is a teen comedy film that was directed by Shawn Levy and written by Dan Schneider and Brian Robbins. The film stars Frankie Muniz, Paul Giamatti, and Amanda Bynes with a supporting cast featuring Amanda Detmer, Donald Faison, Lee Majors, and Russel Hornsby.
Jason Shepherd (Frankie Muniz) is a 14-year-old compulsive liar who tries to lie his way out of a creative writing assignment but gets caught by his English teacher. Jason is given three hours to submit his essay and ends up being inspired by his talent of lying, writing a story titled Big Fat Liar.
When a sleazy Hollywood producer Marty Wolf (Paul Giamatti) steals his class paper and turns it into a blockbuster hit, Jason tries to break into the business and bring down one of Hollywood's most powerful producers. With the help of Jason's best friend, Kaylee (Amanda Bynes), the two scheme and prank Marty.
3
Robots – 64%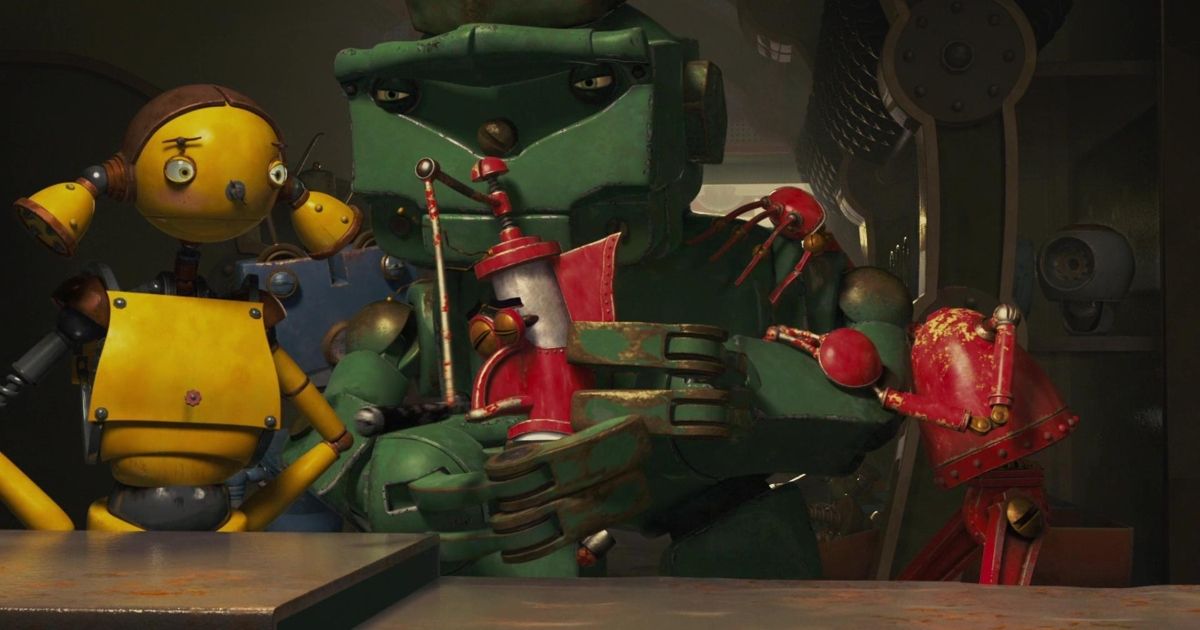 Robots is a computer-animated science fiction adventure comedy film that was directed by Chris Wedge and co-directed by Carlos Saldanha. The film stars the voices of Ewan McGregor, Halle Berry, Greg Kinnear, Mel Brooks, Amanda Bynes, Drew Carey, and Robin Williams.
Related: The Best Teenage Girl Power Movies of the 2000s
The story follows a robot named Rodney Copperbottom (Ewan McGregor) who seeks out his idol Bigweld (Mel Brooks) at his company in Robot City. Rodney discovers that there is a plot by its new owner Ratchet (Greg Kinnear) and his mother (Jim Broadbent) to cheat older robots into buying expensive upgrades. Amanda Bynes voices Piper Pinwheeler, a plucky yellow tomboy robot who is Fender's (Robin Williams) younger sister.
2
Easy A – 85%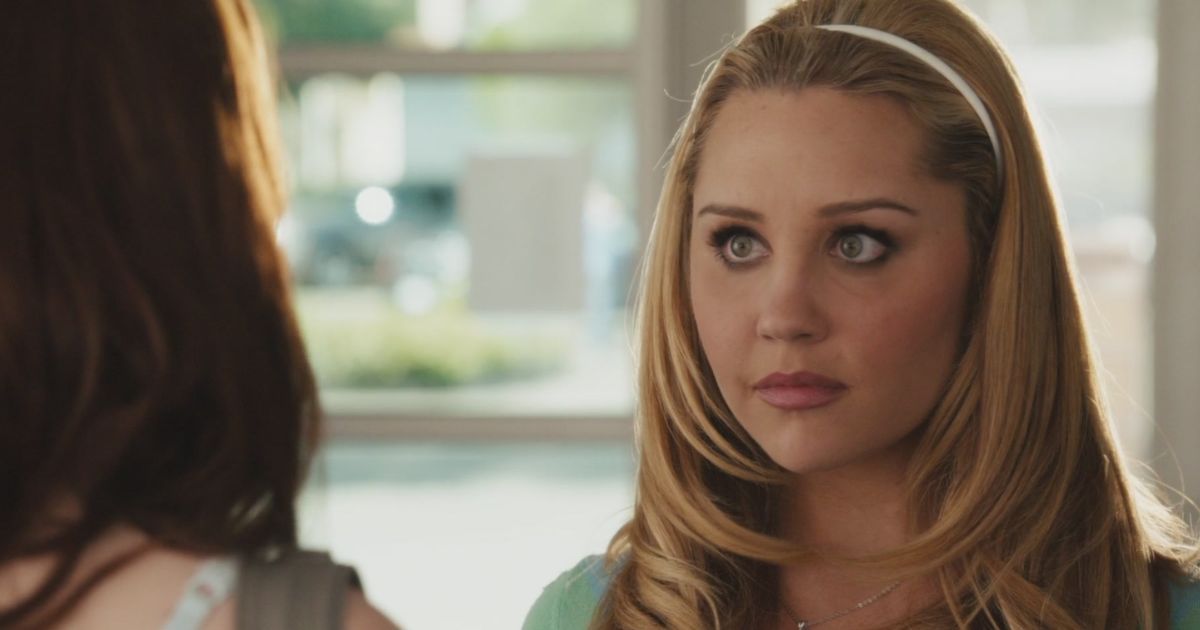 Easy A is a teen romantic comedy film that was directed by Will Gluck and written by Bert V. Royal. The screenplay was partially inspired by the 1850 novel The Scarlet Letter by Nathaniel Hawthorne. The story is narrated by Olive Penderghast (Emma Stone) who is a seventeen-year-old high schooler and tells her story using a webcam.
Olive (Emma Stone) tells a white lie to her best friend Rhiannon Abernathy (Aly Michalka) about losing her virginity to a college boy. Marianne Bryant (Amanda Bynes) overhears her telling the lie and it soon spreads throughout the school. Marianne also runs the school church group and decides to save Olive from her promiscuity.
Later, Rhiannon and Olive have a fight and Olive decides to counteract the harassment by embracing her new image as the school tramp by wearing more provocative clothing and stitching a red "A" onto her clothing.
1
Hairspray – 92%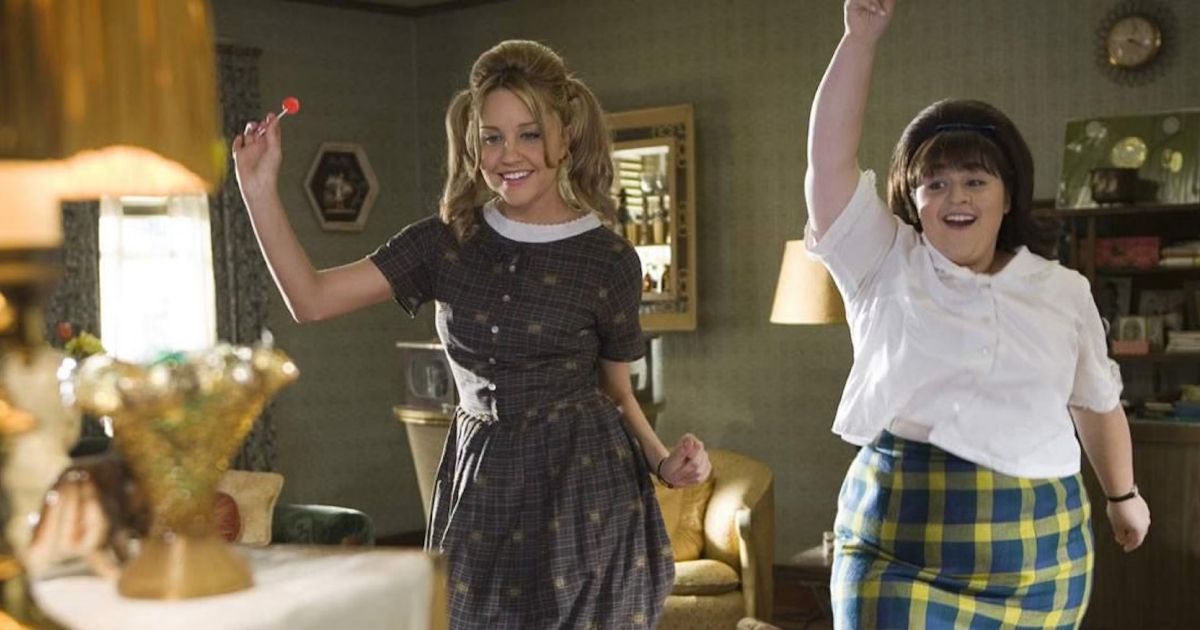 Hairspray is a musical romantic comedy film based on the 2002 Broadway musical. The film was directed and choreographed by Adam Shankman. Hairspray has a large ensemble cast featuring John Travolta, Michelle Pfeiffer, Christopher Walken, Amanda Bynes, James Marsden, Queen Latifah, Brittany Snow, Zac Efron, Elijah Kelley, Allison Janney and Nikki Blonsky.
Set in the 1960s, a dance-loving teen, Tracy Turnblad (Nikki Blonsky) auditions for a spot on The Corny Collins Show and gets the part. Penny Pingleton (Amanda Bynes) is Tracy's shy best friend and the two frequently watch the teen dance television show together. Tracy later introduces Seaweed (Elijah Kelley) to Penny and the two become smitten with each other, later confessing their love for one another.
on bbc news
on hindi news
on the news today
on channel 7 news
ôrf news
campo grande news ônibus
ôpera news
campo grande news greve de ônibus
l1 news horário dos ônibus
l1 news ônibus
lago azul news ônibus
news österreich
news österreich heute
news österreich aktuell
news öffentlicher dienst
news österreich corona
news öl
news österreich orf
news ö3
news österreich heute aktuell
news österreich sport
ö24 news
ölpreis news
öbb news
ösv news
österreich news krone
övp news
özil news
öffentlicher dienst news 2023
österreich promi news