After 32 films, nine shows, and two special presentations, the Marvel Cinematic Universe has truly become a cultural phenomenon. All these projects, all related throughout several overarching storylines, include references that give the fans clues to what's coming, hyping the fans every step of the way. However, since the MCU is juggling several storylines at the same time, some of its best set-ups are still waiting to become something bigger.
Details such as Beta Ray Bill's bust in Sakaar in Thor: Ragnarok or actual appearances, like The Nova Corps in the Guardians of the Galaxy trilogy, point to bigger storylines and characters in the MCU. For instance, the latter set up Nova, the superhero. It's been a while since these appearances, but fans are still sure they mean something.
10
Beta Ray Bill Had an Incredibly Small Cameo
Thor: Ragnarok (2017)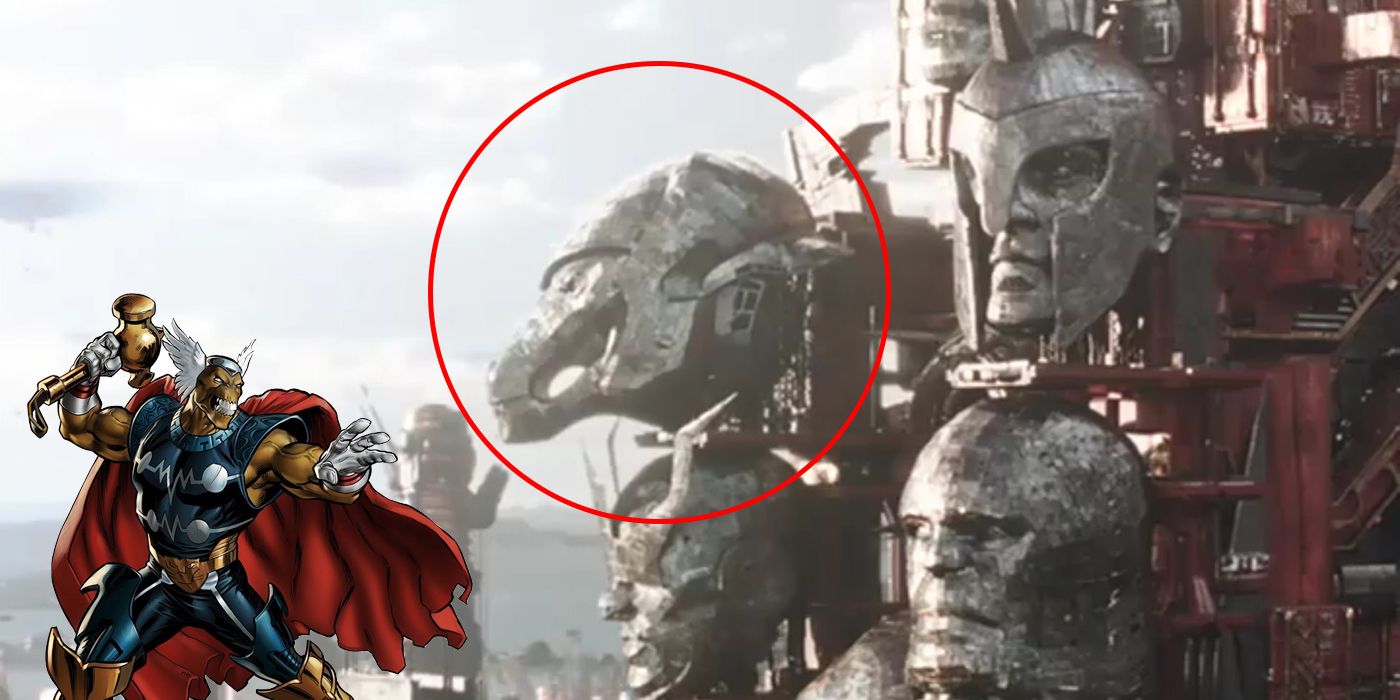 When Thor first arrives in Sakaar, there are three giant busts amidst the city. One of these is obviously Beta Ray Bill, the Korbinite who wielded Mjolnir in the 80s and turned into a superhero of his own later. Since he's a very important character in Thor's lore, this appearance made perfect sense. However, it amounted to nothing.
Kevin Feige himself revealed that Beta Ray Bill appeared in an early version of the film. However, it didn't do him justice, so it was removed. Feige's logic over Bill's cameo gives the fans hope that the hero will appear in the following MCU projects, but so far, nothing points to it.
9
Project E.X.O.D.U.S. Could Bring Even More Mutants Into the MCU
Iron Man 2 (2010)
10 Things Fans Never Thought They'd See in the MCU
While investigating a new element in his lab during a deleted scene, Tony Stark asks Oracle to retrieve information from different projects, such as P.E.G.A.S.U.S., G.O.L.I.A.T.H, and E.X.O.D.U.S. The first two are already in the MCU, but E.X.O.D.U.S. is missing 13 years later.
Fans suspect Project E.X.O.D.U.S. references mutants in the MCU — first because Bennet du Paris aka Exodus, is an X-Men villain, but also because the X is a common letter in anything regarding the X-Men. If this were true, E.X.O.D.U.S. could open the door for the MCU mutants officially after it was revealed that Kamala has mutant DNA.
8
Hydra Got Ahold of Pym Particles
Ant-Man (2015)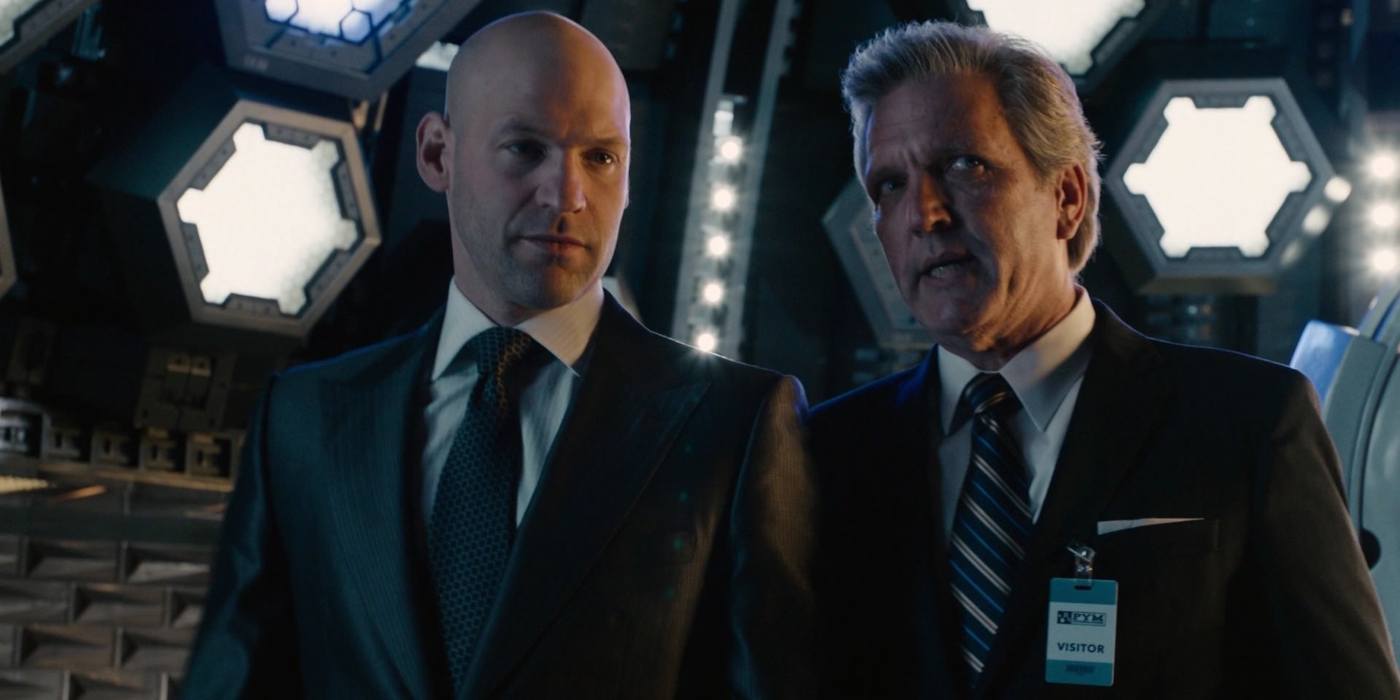 By the end of Ant-Man, Mitchell Carson escapes with the Yellowjacket particles right before the last fight begins. Since Carson is a Hydra agent, this means that the criminal organization now has Pym particles. Fans expected the next installments of these films to address this. However, it didn't.
Considering how dangerous Hydra is already, it would make no sense for the MCU to leave this hanging. Since Ant-Man isn't canonically this organization's main enemy, fans may have to wait for a different hero to take them down. Regardless, Hydra may return whenever fans least expect it.
7
White Vision Should've Returned In Multiverse Of Madness
WandaVision (2021)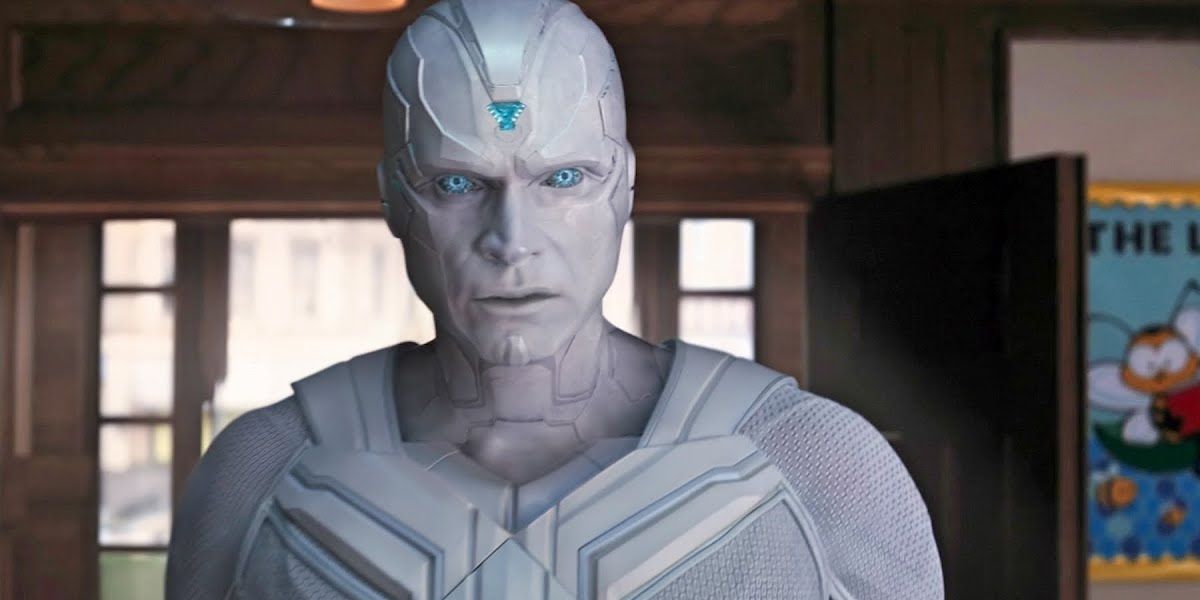 "Previously On," the eighth episode of WandaVision, shows S.W.O.R.D.'s Tyler Hayward reactivating Vision's body. Now all-white, the synthezoid fights Wanda's Vision and ends up fleeing Westview. After Wanda's Vision disintegrated, White Vision became the only version of this character in the MCU.
Fans could've sworn White Vision would return for Doctor Strange in the Multiverse of Madness to save Wanda and his kids since this film follows up on the events of WandaVision. It didn't happen, but the fandom is eager to know where S.W.O.R.D.'s new minion will appear next.
6
The Nova Corps Could Introduce a New Hero
Guardians of the Galaxy Vol. 1 (2014)
10 Times Marvel Changed The Comics To Match The MCU
Guardians of the Galaxy Vol. 1 introduced the Nova Corps, an intergalactic military force from Xandar from which Thanos took the Power Stone. Comic fans immediately thought of Samuel Alexander and Richard Rider, both Supernovas — a type of superhero that uses the Nova Force.
This felt like the perfect set-up. After the revelation that the Nova Corps actually exists in the MCU, it made sense for Sam or Richard to get a film or series. Unfortunately, it didn't happen. Nova fans are still waiting for an iteration of this character to debut.
5
Thor Never Discussed the Nine Realms Again
Thor: The Dark World (2013)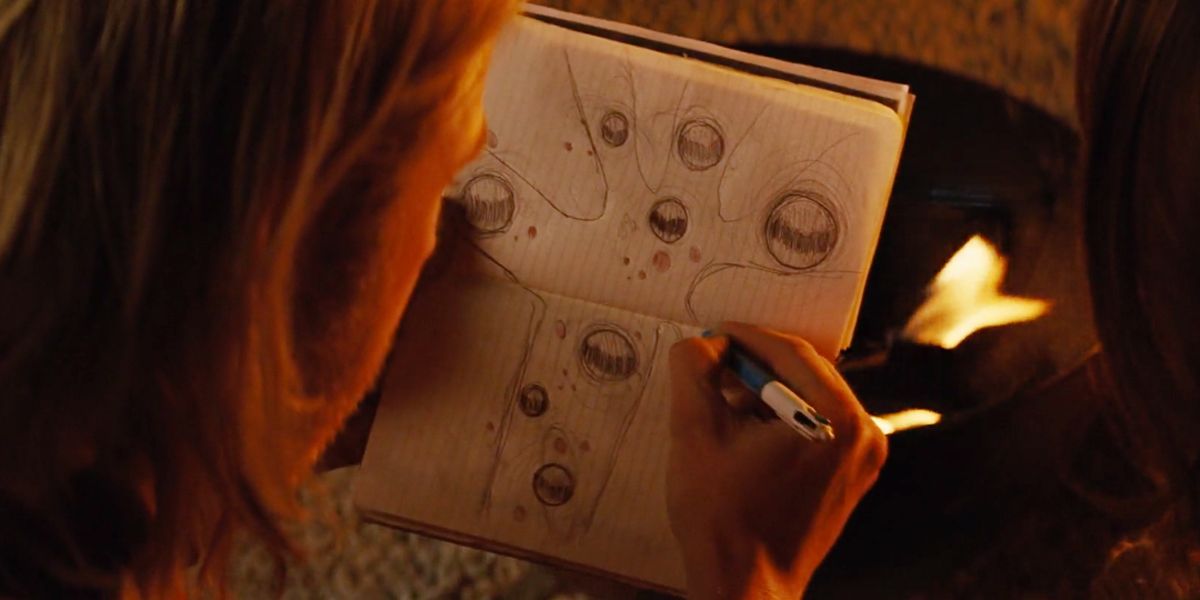 When Thor first debuted in the MCU, he was kind of a Shakespearean cartoon, but more recent projects left that vibe behind. With shedding this aesthetic, followed shedding some of Thor's lore from the first films. For instance, Thor: The Dark World pitted him against Malekith the Accursed in a race to save the Nine Realms. Once he defeated the villain, Yggdrasil, and the other realms were never the set for Thor's stories.
The Tree of Life is central to most of Thor's adventures, so it's really a matter of time before Svartalfheim, Nidavellir, Vanaheim, and all the other realms appear again. For example, if the MCU were to adapt The War of the Realms, all these locations would become central to this cinematic universe.
4
Eddie Brock Left a Symbiote in the MCU's Universe
Spider-Man: No Way Home (2021)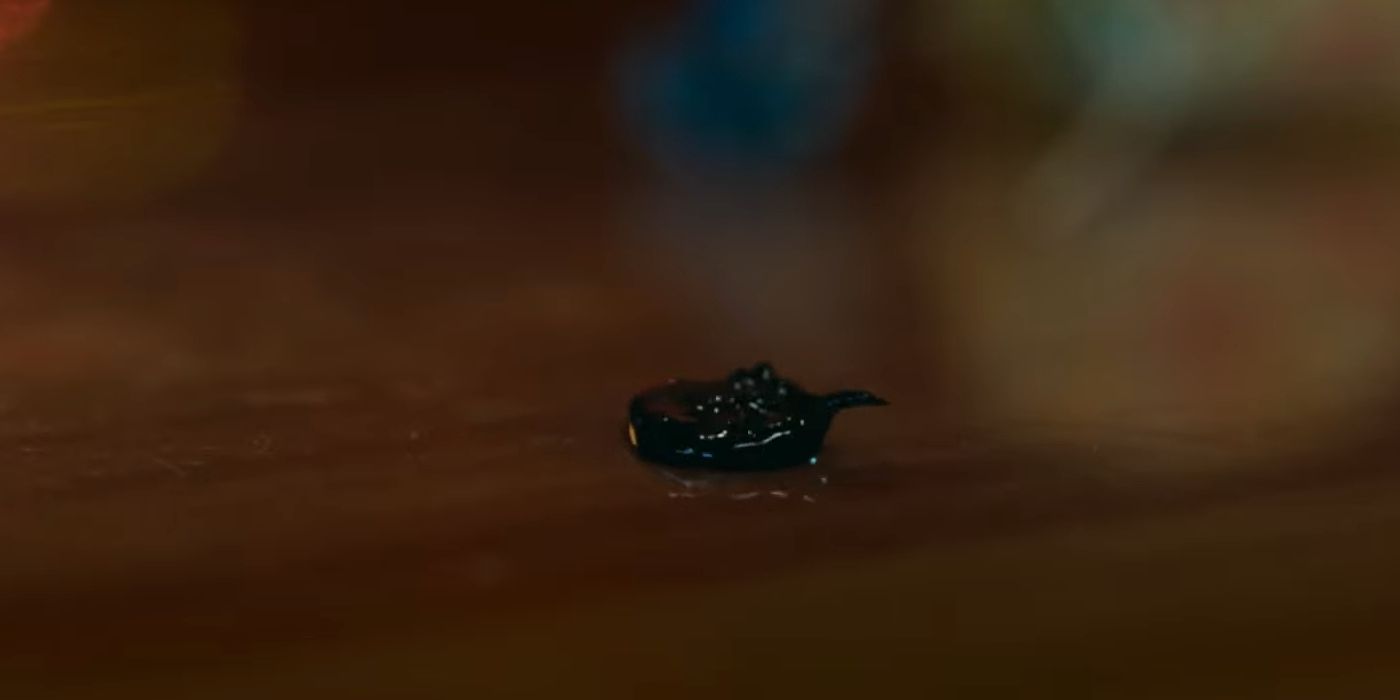 Spider-Man: No Way Home's post-credit scene revealed that Doctor Strange's corrupt spell brought Eddie Brock and Venom into MCU's Earth-616. This scene shows the character chilling out in a bar until Strange takes him back to his own universe. However, he leaves a piece of his symbiote behind.
Venom is one of Spider-Man's most iconic villains, but the MCU has yet to introduce the symbiote. Now that Brock left a piece of Venom closer to the MCU's Spidey, the audience would love to see Holland's version of this character deal with it. This is too big of a set-up to simply abandon it.
3
Mac Gargan Hasn't Appeared as Scorpion Yet
Spider-Man: Homecoming (2017)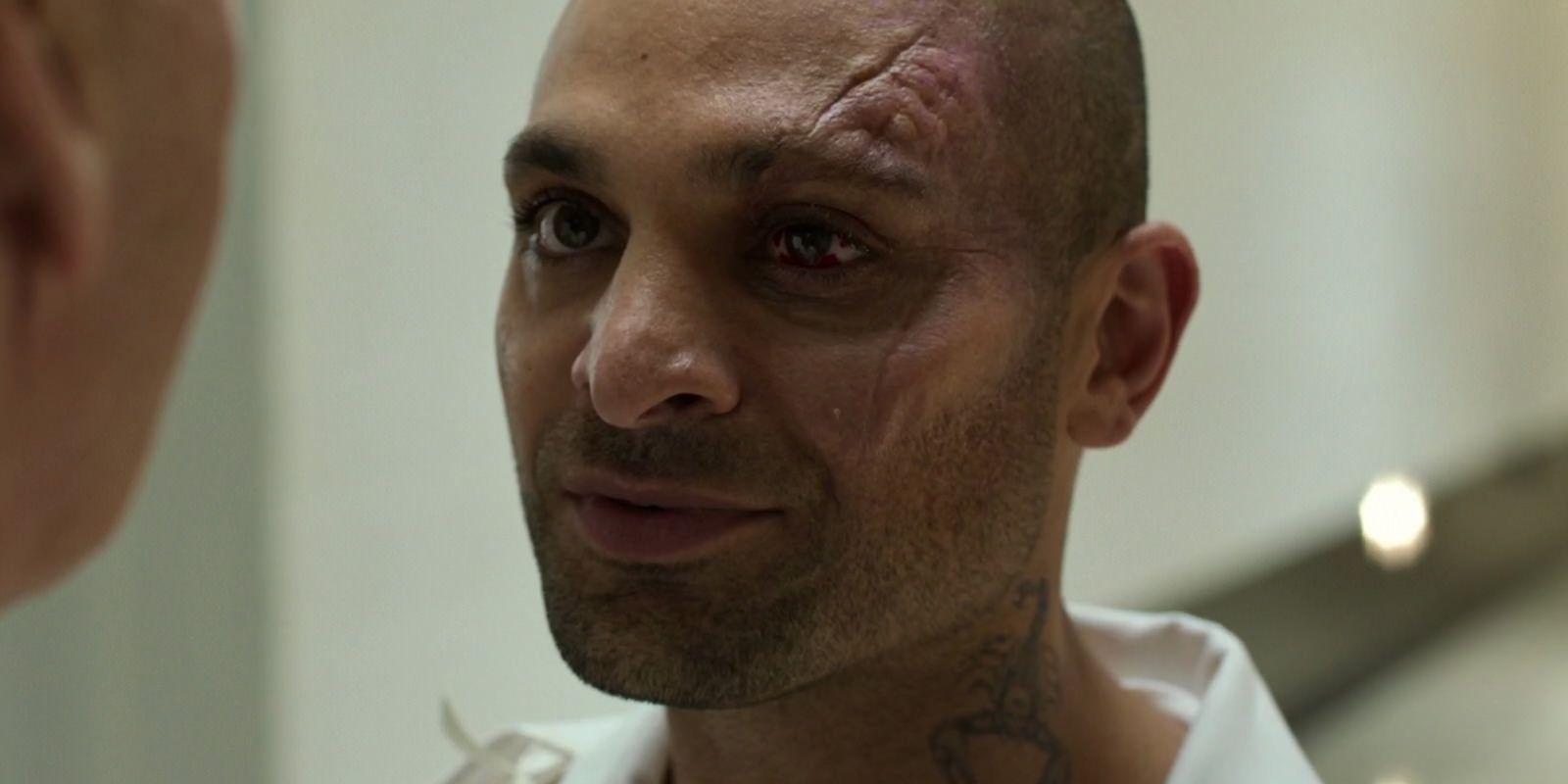 10 Best MCU Original Characters
Spider-Man: Homecoming introduced Mac Gargan. Portrayed by Michael Mando, he's a gangster interested in the Vulture's alien weaponry whom Spider-Man takes down in the middle of a deal. Gargan, who is known in the comics as Scorpion, has a scorpion tattoo in the film. Besides, he offers Adrian Toomes to take down Spider-Man together.
This led the fans to believe that Scorpion would be the next villain in the Spider-Man film series, but after two films more, Mando hasn't reprised his role. Since Scorpion is a member of the Sinister Six, one of the most important villainous groups in Marvel, Spidey fans are hopeful he will return eventually.
2
Harley Keener Should Become Iron Lad
Iron Man 3 (2013)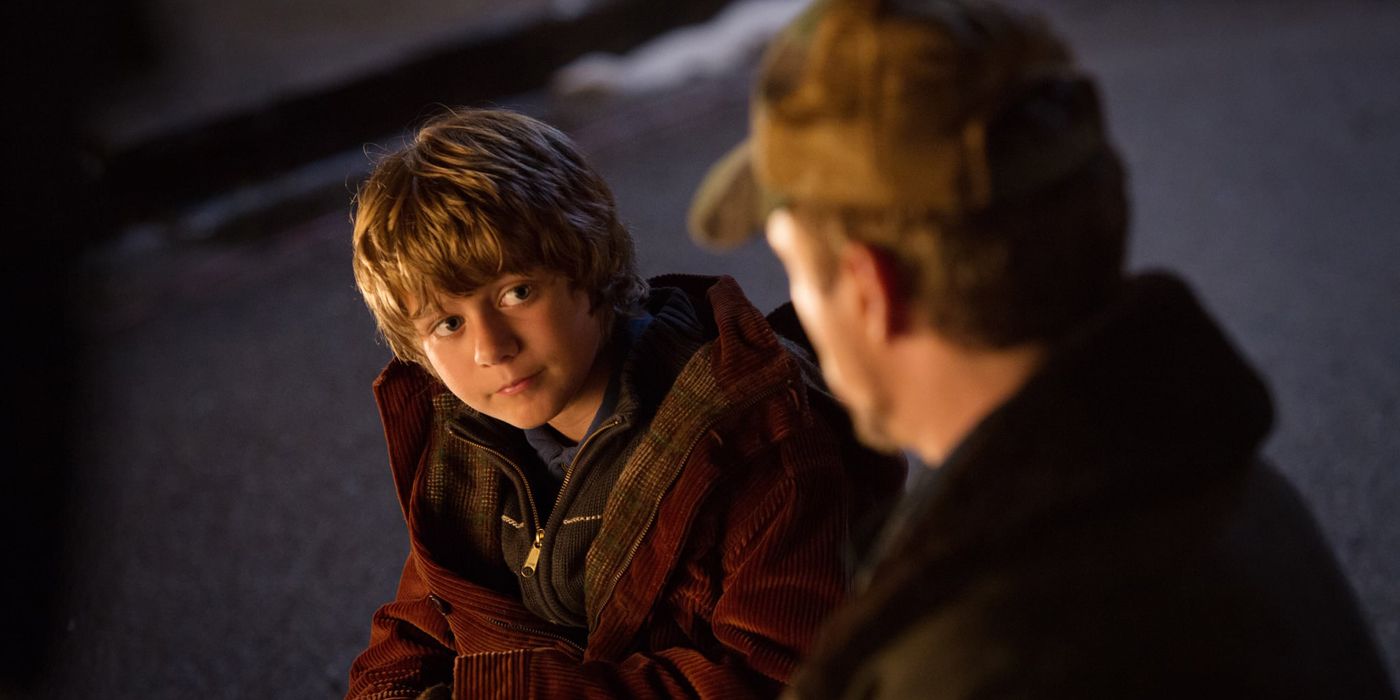 While trying to end Extremis during Iron Man 3, Tony Stark met Harley Keener, an intelligent Tennessee kid who helped him on his quest. Harley and Tony's relationship tugged at the audience's heartstrings, and their uncommon friendship soon became a father-son bond.
Harley's relationship with Tony makes him the most obvious choice for Iron Lad. In fact, he should have taken the moniker a while ago. Now that Tony is dead, he should follow his steps. Otherwise, his arc in Iron Man 3 feels pointless.
1
Fans Are Still Waiting for Mordo's Quest To Destroy All Sorcerers
Doctor Strange (2016)
When Karl Mordo becomes disillusioned with the Ancient One and Strange's use of magic, he decides to take down all sorcerers in the world. During the post-credit scene of Doctor Strange, he takes Jonathan Pangborn's magic, swearing he will be only the first victim of his new mission.
Seven years after the premiere of this film, the MCU already set Time Runs Out as the perfect inspiration for Doctor Strange 3. Given this, fans will have to wait a bit longer to see if Mordo will come through with his plan.
on bbc news
on hindi news
on the news today
on channel 7 news
ôrf news
campo grande news ônibus
ôpera news
campo grande news greve de ônibus
l1 news horário dos ônibus
l1 news ônibus
lago azul news ônibus
news österreich
news österreich heute
news österreich aktuell
news öffentlicher dienst
news österreich corona
news öl
news österreich orf
news ö3
news österreich heute aktuell
news österreich sport
ö24 news
ölpreis news
öbb news
ösv news
österreich news krone
övp news
özil news
öffentlicher dienst news 2023
österreich promi news