Warning! This article contains Doom Patrol Season 4 episode 9 spoilers.
Doom Patrol fans know that the heart of the series lies in the team's quest to regain their humanity. Niles Caulder's manipulative experiments not only turned them into weaponized versions of themselves but shook the very core of their trust. Learning that the very man who they believed was their guardian angel had actually betrayed them was the ultimate blow to their collective psyche.
In the eagerly anticipated fourth season, our band of misfits is pitted against a malevolent Immortus who seeks to tamper with reality. But amidst the unified front to confront this enemy, whispers of treachery within their ranks are growing louder. The possible defector? Cliff Steele, affectionately known to fans as Robotman..
In the intriguing episode "Immortimus Patrol", Immortus, using Isabel Feathers as a conduit, crafts an illusory world eerily reminiscent of the reality Wanda Maximoff created in WandaVision. Immortus' goal? To keep our heroes ensnared in a seductive alternate reality where their deepest desires come true. Almost all members manage to shake off this dreamlike state with the help of Madame Rouge. Cliff stands out as the exception.
For Cliff, this alternate universe is nothing short of euphoria. Here, he's not the steel-clad Robotman, but his former human self. A bonus for those fans eager for more Brendan Fraser screen-time, in this world, Cliff can engage in human experiences, talk to his family, and most importantly, feel. Those familiar with Cliff's backstory understand the allure of this fantasy. The tragic accident that transformed the race car driver into a mechanized being has left him with a profound sense of loss. Even the grand gestures like a parade in Cloverton, Ohio, did little to mend his shattered self-worth.
Thus, when the time comes to confront Immortus over her deceitful dinner, Cliff's allegiance seems to waver. To his teammates, the world created by Immortus is an unbearable prison. But for Cliff, it's a haven.
RELATED: Doom Patrol Teases an Epic Conclusion with the Trailer of the Final Episodes
Inside the Mind of Robotman: Cliff's Struggles with Trust, Loyalty, and a Yearning for Normalcy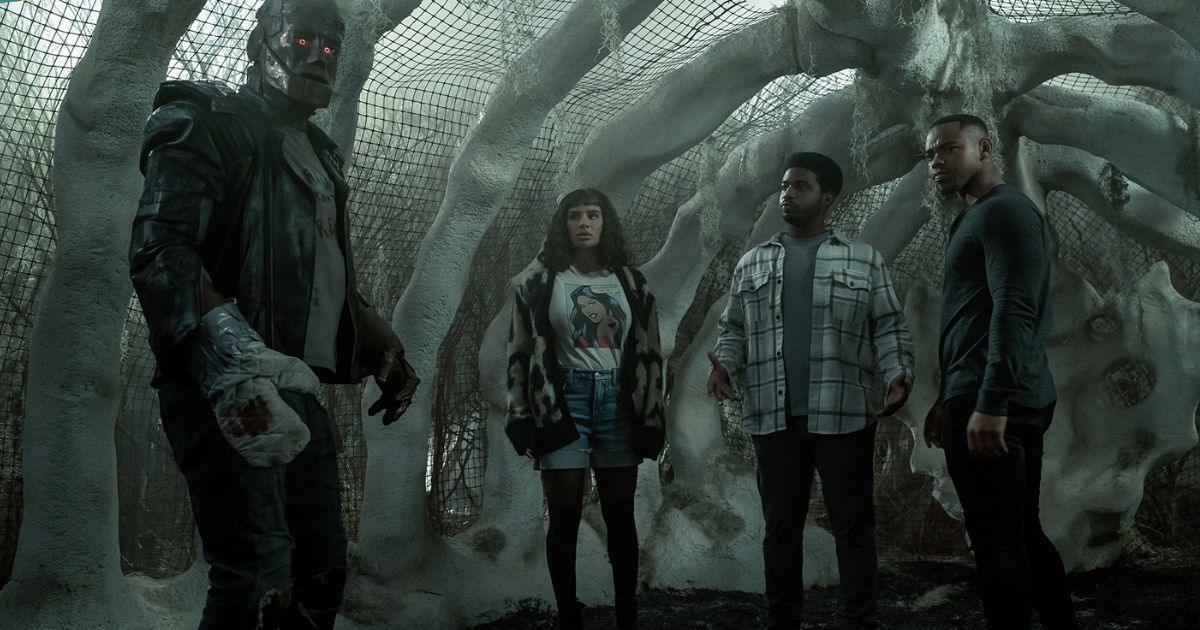 Understanding Cliff's predicament is essential. His life, marred by guilt over abandoning his family and the internal struggles with self-worth, has often been a solitary one. While most of the team have found moments of solace or glimpses of normalcy, Cliff's pain has been a constant companion.
Cliff's hesitancy isn't without precedent. He once willingly sacrificed his longevity to Immortus' cult, showcasing the lengths he would go to in order to regain a sense of humanity. Considering his past, it seems plausible that he might turn against his team again.
However, dubbing Cliff as a mere traitor might be oversimplifying things. His longing for the illusory world constructed by Immortus showcases the detrimental effects of isolation. Despite efforts by teammates like Dorothy and Jane to uplift him, Cliff's self-worth remains critically low. While heroes like Victor Stone's Cyborg found acceptance in society, Cliff has always felt like an outsider.
In the imagined paradise of Immortus, Cliff finds joy in the simplest of activities: wearing sweaters, indulging in festivities of "Immortimus Day", or even dancing. While these might seem trivial to some, for Cliff, they represent the life that was snatched from him.
As Doom Patrol unravels its latest season, Cliff's internal battles promise to keep audiences on their toes. Though a potential betrayal looms large, it's essential to remember the path that led him here. As viewers eagerly await new episodes every Thursday on Max, Cliff's internal tumult reminds them of the fragility of trust, the complexities of loyalty, and the haunting repercussions of isolation.
on bbc news
on hindi news
on the news today
on channel 7 news
ôrf news
campo grande news ônibus
ôpera news
campo grande news greve de ônibus
l1 news horário dos ônibus
l1 news ônibus
lago azul news ônibus
news österreich
news österreich heute
news österreich aktuell
news öffentlicher dienst
news österreich corona
news öl
news österreich orf
news ö3
news österreich heute aktuell
news österreich sport
ö24 news
ölpreis news
öbb news
ösv news
österreich news krone
övp news
özil news
öffentlicher dienst news 2023
österreich promi news