It was hardly a surprise that Will Smith won the Best Actor Oscar at the 2022 Academy Awards ceremony for his performance as Richard Williams, the obsessive coach and father of tennis superstars Serena and Venus Williams, in the sports drama film King Richard, as Smith was the overwhelming favorite.
Of course, the biggest surprise that took place at the ceremony, which took place on March 27, 2022, came before the announcement of Smith's Oscar triumph, when Smith stormed onstage and slapped comedian Chris Rock in the face after Rock had joked about the baldness of Smith's wife, actress Jada Pinkett Smith, who was forced to shave her head due to a condition called alopecia areata.
With this single action, Smith not only overshadowed, and ruined, his Oscar triumph but also forever altered his legacy, which had previously been pristine, as while Smith has certainly had his share of professional disappointments over the past twenty years, Smith's public behavior had previously always been exemplary, if not spotless.
Nearly eighteen months after this shocking incident, Smith, who last appeared onscreen in the 2022 historical action-thriller film Emancipation, is embarking on a carefully-engineered public rehabilitation campaign for the purpose of restoring his career and reputation, both of which have been severely tarnished by the slap.
The Slap Heard Around the World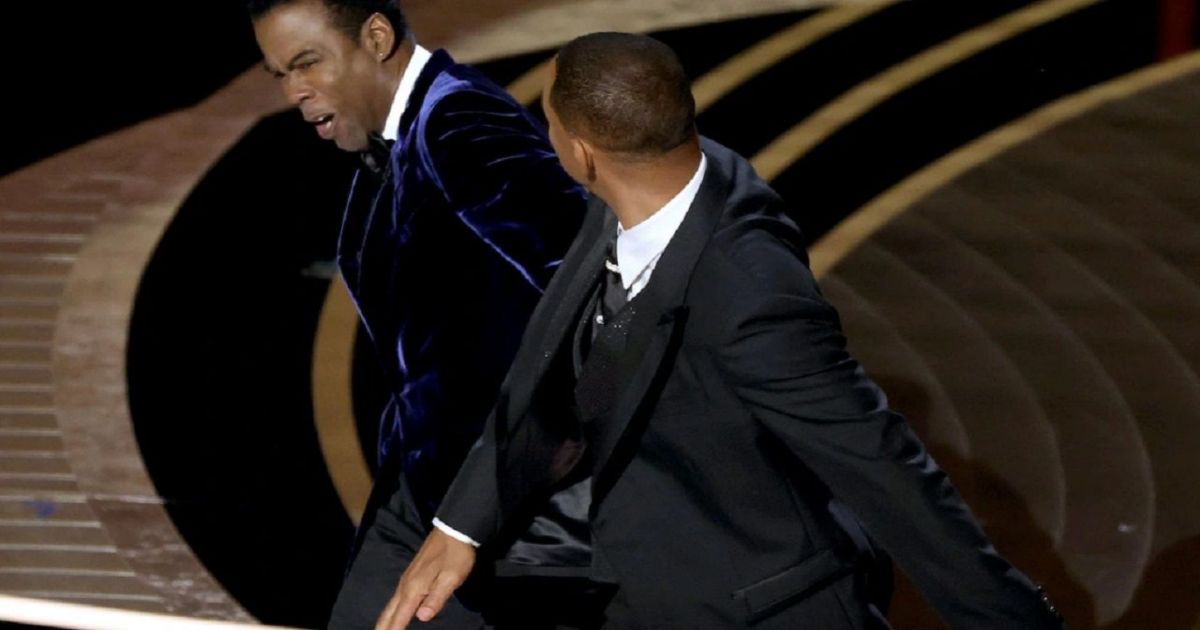 The public reaction to Will Smith's slap of Chris Rock has been polarized, to ridiculous extremes, with Smith's critics seemingly willing to condemn Smith for eternity, despite the absence of any prior bad acts, while many of Smith's supporters have been willing to absolve Smith of any responsibility whatsoever for his horrendous behavior.
Of course, the virtual wreckage that continues to reverberate from this shocking moment has manifested itself beyond Rock and Smith, as the controversy caused embarrassment and pain to Rock and Smith's families and overshadowed not only Smith's Oscar-winning performance in King Richard but also the film itself, as well as all the other winners from the 2022 ceremony, which will always be singularly remembered for the slap.
Related: Will Smith's First 10 Movies, Ranked
Nearly eighteen months later, this dynamic hasn't changed for Rock and Smith, whose careers and lives remain overwhelmed by this fateful moment. Indeed, Smith's career has been so tainted by the slap that the enduring controversy has entirely taken the focus off of the fact that Smith had, prior to the slap, been in an extended career slump, as evidenced by King Richard, which, despite receiving excellent reviews, was a box office failure.
Just as Smith has had to overcome various professional failures over the past decade, with flops like After Earth, Bright, Collateral Beauty, Concussion, and Focus, Smith can now only dilute the effect of the slap by transferring the public's focus back to his career, by delivering a film performance that reminds Hollywood, and the public, of why Smith was so beloved, and popular, in the first place.
Good Will Smith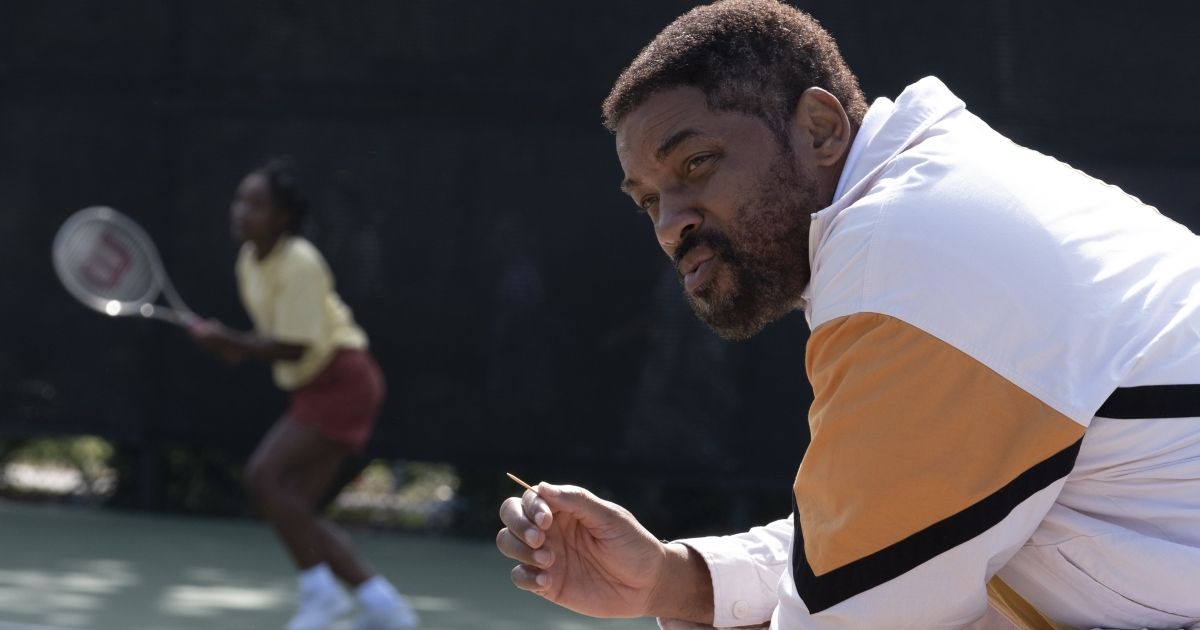 One of the most shocking aspects of Will Smith's decision to slap Chris Rock was the fact that nothing in Smith's history suggested that he was capable of such behavior.
Indeed, nothing in the slap's preceding moments seemed to be indicative of impending violence, as while Rock was making jokes about Smith's wife's bald appearance, a smiling Smith seemed to be taking the joking in stride just before Smith made the inexplicable decision to first leave his seat and then move to the bottom of the stage.
Related: Best Will Smith Movies, Ranked by Rotten Tomatoes Score
Needless to say, the controversy that presently shrouds Smith's career and life is in stark contrast to the golden period that Smith enjoyed between the mid-1990s and late-2000s when Smith could seemingly do no wrong, so to speak, as Smith appeared in a string of films that were enjoyed by audiences and critics alike while radiating kindness and joy and rampant positivity in his personal life.
Accordingly, while Smith may not have exhibited the appropriate level of contrition for the slap, either for the public's liking or Rock's, Smith's previously sterling reputation shouldn't be defined, and certainly destroyed, by a single incident, especially one that didn't rise to the level of being criminal assault.
Will Smith: Too Big (And Good) to Cancel
With all of Will Smith's impressive career achievements, including his Oscar win, perhaps the most impressive aspect of Smith's career is Smith's unparalleled aptitude for making money, as while Smith's box office track record has been increasingly inconsistent over the past decade, Smith's earning power hasn't at all decreased.
For Smith's last film, the Apple TV+ film Emancipation, Smith, who was also a producer on the film, received a whopping $35 million, and for King Richard, Smith, as producer and star, received $40 million, more than what the film grossed at the worldwide box office. For his next movie, the untitled fourth Bad Boys film, Smith is receiving a reported acting fee of $25 million, not including his producing share.
Anyone who thinks that Smith can be had for a discount is sorely mistaken, as it doesn't appear that Hollywood is anywhere close to being finished with Smith, even if Smith's films don't make a profit, as was the case with Emancipation and King Richard.
Of course, in terms of staging a comeback, Smith's ultimate judge will be the public, which has seemingly lost interest in Smith over the past decade, certainly compared to his halcyon period in the 1990s and 2000s. For Smith, the old Hollywood idiom you're-only-as-good-as-your-last-film is truer now than ever.
on bbc news
on hindi news
on the news today
on channel 7 news
ôrf news
campo grande news ônibus
ôpera news
campo grande news greve de ônibus
l1 news horário dos ônibus
l1 news ônibus
lago azul news ônibus
news österreich
news österreich heute
news österreich aktuell
news öffentlicher dienst
news österreich corona
news öl
news österreich orf
news ö3
news österreich heute aktuell
news österreich sport
ö24 news
ölpreis news
öbb news
ösv news
österreich news krone
övp news
özil news
öffentlicher dienst news 2023
österreich promi news