In the 1980s, Disney threw their hat into the ring of Saturday Morning Cartoons. Their first show, The Adventures of the Gummy Bears, proved so successful that it helped to kickstart the television animation renaissance of the 90s. As they released several high-quality animated films during this era, Disney also decided to merge their success by releasing television series based on their movies, a practice which continues today.
Though the animation qualities of these shows are nowhere near that of the films, they make up for it with creative scenarios and a chance to see new adventures with classic Disney characters. Sometimes the original voice actors also come back.
10
'The Emperor's New School' (2006-2008)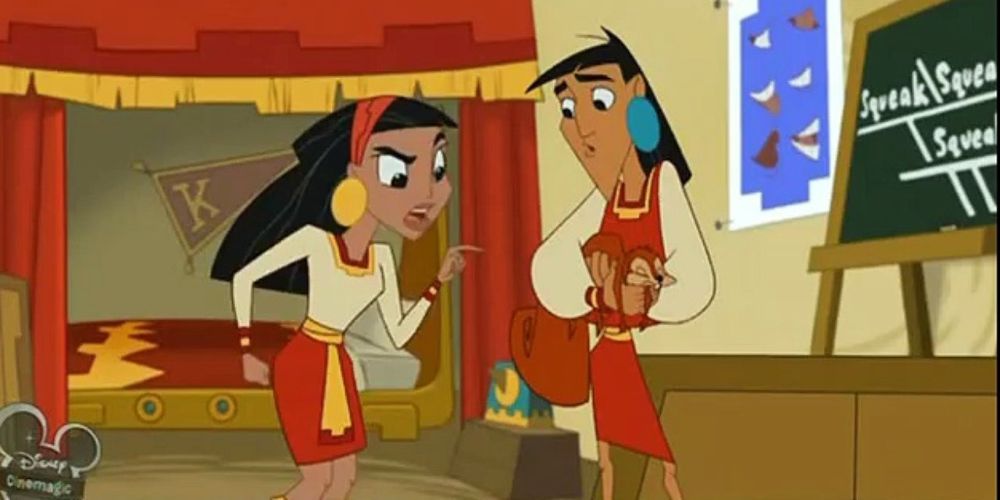 Due to a technicality in the law, Kuzco (JP Manoux) learns that if he doesn't complete high school, he will have to forfeit his claim on the throne. He is allowed to stay with Pacha's (Fred Tatasciore and John Goodman) family in the meantime and develops a crush on his intellectual classmate, Malina (Jessica DiCicco). Unfortunately, Yzma (Eartha Kitt) and Kronk (Patrick Warburton) have infiltrated the school to ensure his failure.
Related: 10 Things To Watch On Disney+ To Ease You Back To School
The Emperor's New School retains a lot of the movie's fourth-wall-breaking humor and slapstick comedy. The voice cast is phenomenal, especially Kitt, who won two Annie and Daytime Emmy Awards for her performance. Sadly, the show is undercut by the decision to reset Kuzco's personality.
9
'The Lion Guard' (2015-2022)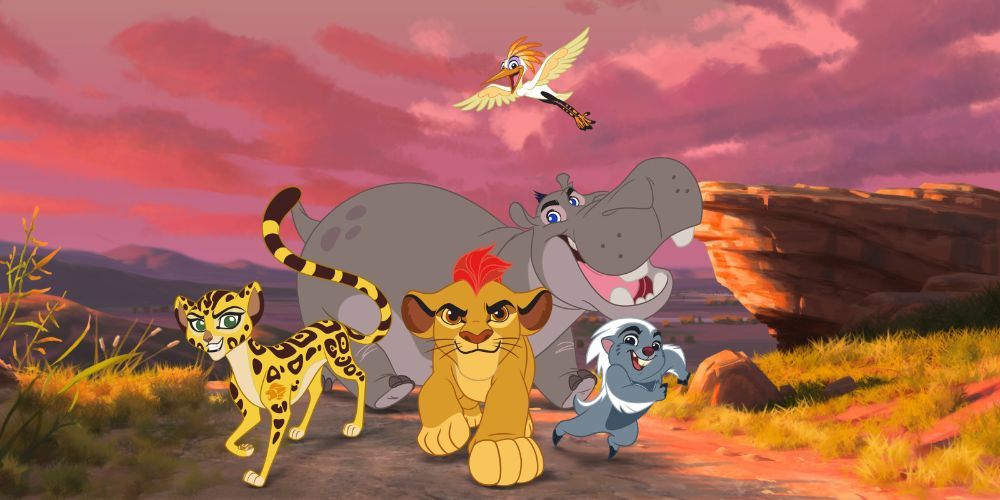 As second in line to inherit the Pride lands, Kion (Max Charles), has been gifted the power of the Roar of the Elders. He forms a team called the Lion Guard consisting of his friends Bunga (Joshua Rush) the honey badger, Beshte (Dusan Brown) the hippopotamus, Fuli (Diamond White) the cheetah, and Ono (Atticus Shaffer) the egret, who gain powers of their own. Together, they protect the Pride Lands from those who would speak to break the Circle of Life.
The Lion Guard is a very entertaining show for younger fans of Disney. The flash-animation is bright, colorful, and lends itself well to both small slide-of-life stories and action sequences. Over time, the story also goes in some interesting directions that reflect how the audience and characters are maturing.
8
'The Little Mermaid' (1992-1994)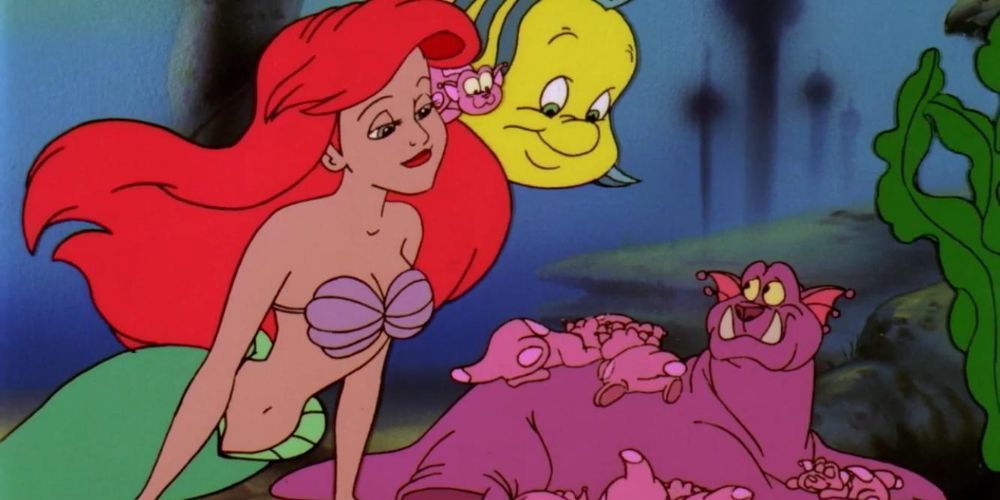 The Little Mermaid is the film that started the Disney Renaissance, so it's no surprise they made a TV series based on it. Set before the events of the film, Ariel (Jodi Benson), the youngest daughter of King Triton (Kenneth Mars), explores the wonders of the sea with her best friend, Flounder (Edan Gross). Triton assigns his court composer, Sebastian (Samuel E Wright), to watch Ariel and ensure she doesn't get into too much trouble.
Related: From 'Tangled' to 'The Little Mermaid': 12 Most Romantic Disney Movies, Ranked
The show offered some fun slice-of-life undersea adventures ranging from diplomatic missions with other undersea kingdoms to meeting Hans Christian Anderson. The returning characters are as enjoyable as ever and play well off of new additions to the cast, such as the orphaned merman, Urchin (Danny Cooksey). There's also a fair few catchy songs sprinkled through the show.
7
'Buzz Lightyear of Star Command' (2000-2001)
Before Pixar released Lightyear, fans of Toy Story's iconic space-ranger had Buzz Lightyear of Star Command. Here, Buzz Lightyear (Patrick Warburton), is given a team of rooky space rangers: Princess Mira Nova (Nicole Sullivan), Booster Munchapper (Stephen Furst), and XR (Larry Miller and Neil Flynn). Together, they protect the galaxy from the machinations of the evil emperor, Zurg (Wayne Knight).
Related: Why a 'Toy Story' TV Series Would Work Better Than Another Movie
This show mixed science-fiction themes of exploration and ingenuity with Saturday Morning Cartoon action and humor. Each member of Team Lightyear has a strong personality that works well off the others, from Nova's level-headedness, Booster's timidness, and XR's eagerness to prove himself. They occasionally also snuck in a more serious episode, such as the banned episode where Mira became addicted to energy.
6
'TaleSpin' (1990-1991)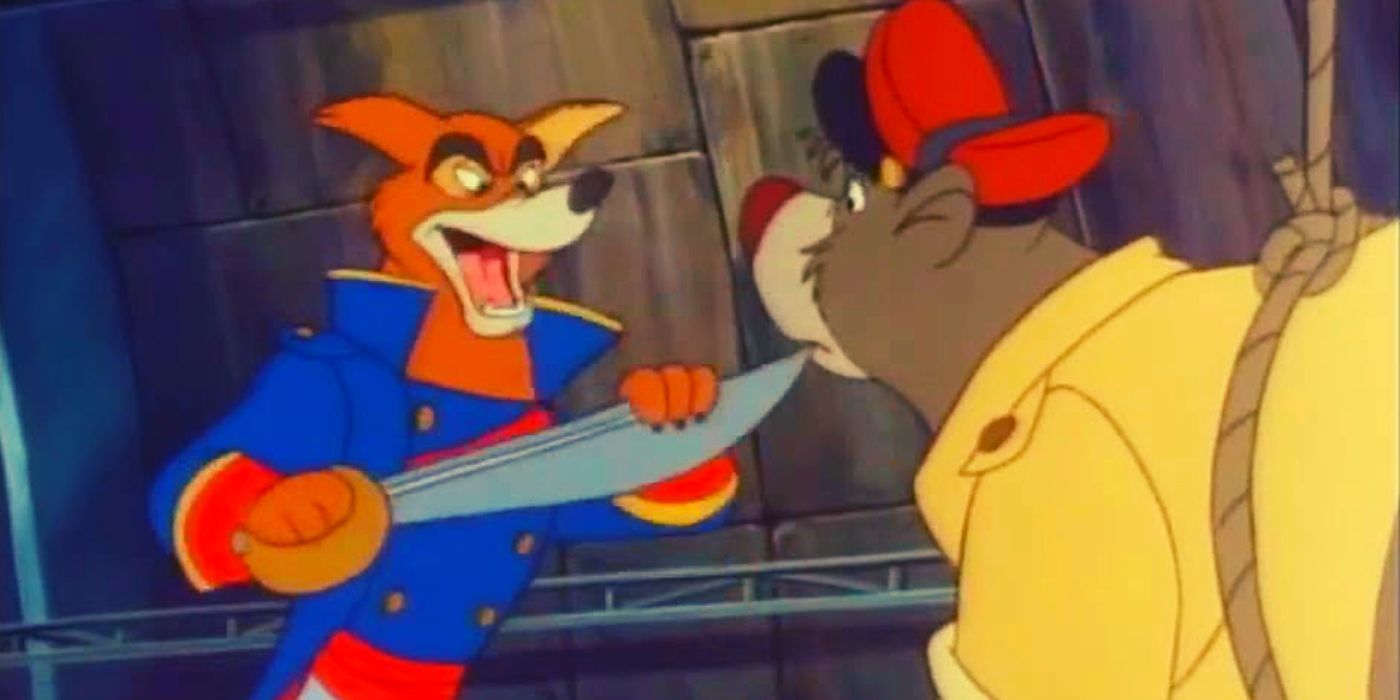 While set in a different world, TaleSpin features characters from The Jungle Book and retains their personalities from the movie. It sees the sloth bear, Baloo (Ed Gilbert) work as a bush pilot for Higher for Hire. With his young navigator Kit Cloudkicker (R. J. Williams and Alan Roberts), he makes daring deliveries and fights off the sky pirate, Don Carnage (Jim Cummings).
This show mixed Disney's unique charm with Indiana Jones–style action. To this day, it retains a timeless appeal thanks to its unique 1930s aesthetic, memorable characters, and witty humor. Don Carnage is also a villain nobody can forget thanks to Cummings' untraceable accent.
5
'Lilo & Stitch the Series' (2003-2006)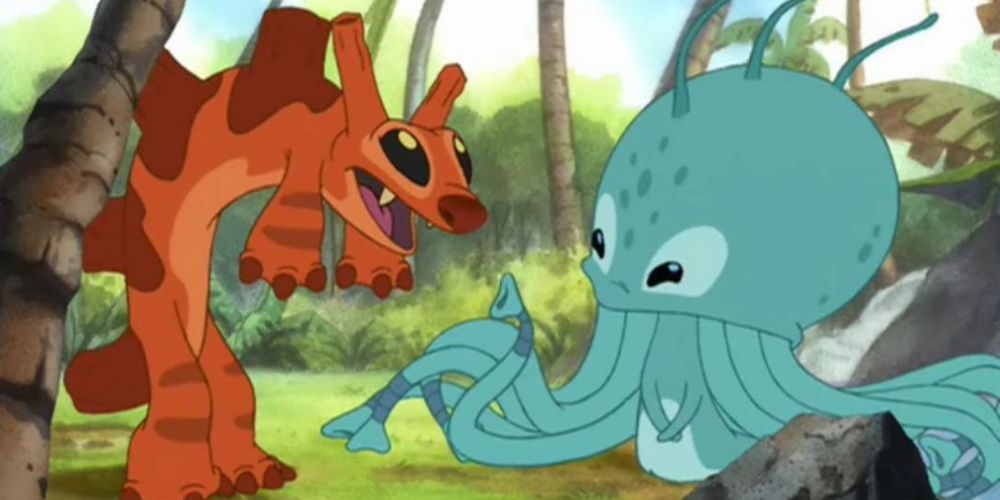 After a failed theft attempt by Dr. Hamsterviel (Jeff Bennett), Jumbaa's (David Ogden Stiers) genetic experiments have been scattered across Hawaii. Lilo (Daveigh Chase) and Stitch (Chris Sanders) make it their mission to track down the experiments, reform them, and find a place where their powers can be used for good. However, Hamsterviel's lackey, Gantu (Kevin Michael Richardson), is also hunting them.
The show follows a monster of the week formula, with each experiment having a creative design and complimentary power. These range from elemental manipulation to more creative forms of evil, such as eating everyone's hair, turning people into insects, or making them carefree and indifferent towards work. When it's not focusing on the creative creatures, it has hilarious banter and crossover episodes with other Disney shows.
4
'Rapunzel's Tangled Adventures' (2017-2020)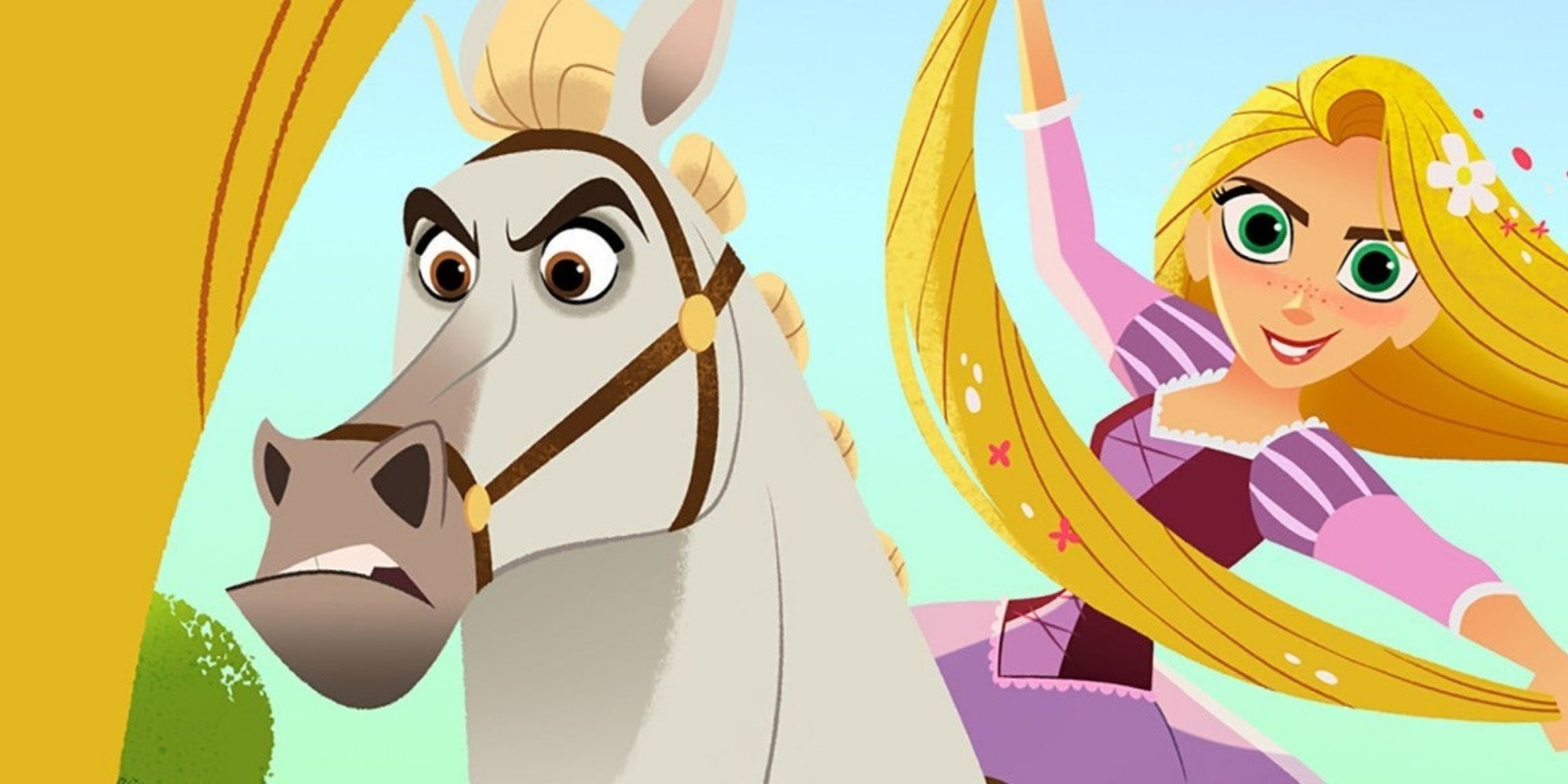 As Rapunzel (Mandy Moore) tries to settle into her new role as princess of Corona, she and her lady-in-waiting, Cassandra (Eden Espinosa), discover a strange black stone. Touching it causes Rapunzel to regrow her long golden hair. With her friends beside her, Rapunzel attempts to juggle her life as a princess and uncover the secret of the stones, which takes her on the adventure of a lifetime.
Rapunzel's Tangled Adventures is a slow burn, especially due to the more episodic nature of its first season, but it pays off. It touches on heavy themes like abuse, the importance of relationships, and coping with trauma. The chemistry between Rapunzel and her boyfriend, Eugene (Zachary Levi) is very solid, and Cassandra goes through a very relatable arc.
3
'Disney's Aladdin: The Series' (1994-1995)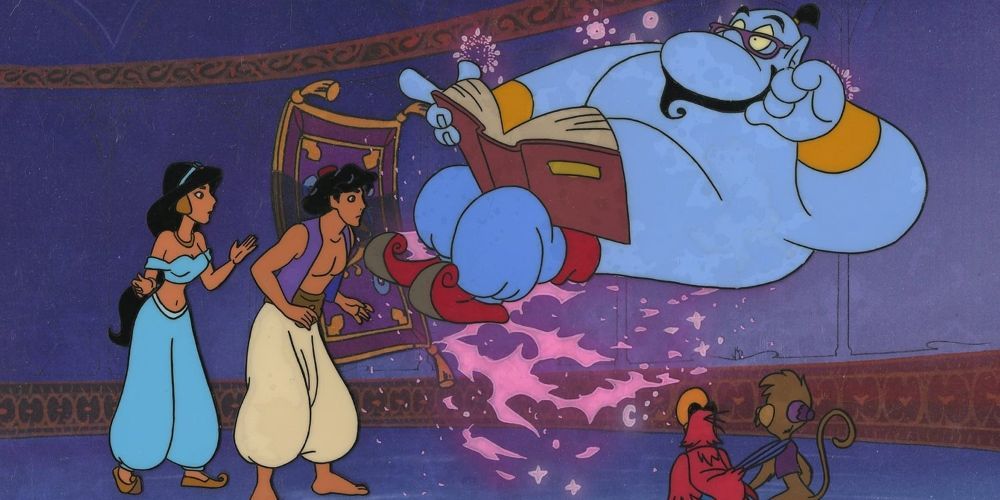 Taking place after Disney's first sequel released on home video, The Return of Jafar, Aladdin (Scott Weinger) and Jasmine (Linda Larkin) are engaged. As such, Aladdin is performing more duties as befitting a future prince, such as performing diplomatic missions, finding treasure, and protecting the city from villains. Fortunately, he has the aid of his magical friend, the Genie (Dan Castellaneta).
Related: Robin Williams and Disney Fell Out After 'Aladdin' — Hard
The strength of this show was its sense of adventure. Every episode took audiences to creative locations full of magic and monsters straight out of Arabian mythology. It also boasted some of Disney's most memorable television villains, such as Mirage (Bebe Neuwirth) the goddess of destruction, Sadira (Kellie Martin) the sand witch, and a magic-draining vampire named Mozenrath (Jonathan Brandis).
2
'Hercules the Animated Series' (1998-1999)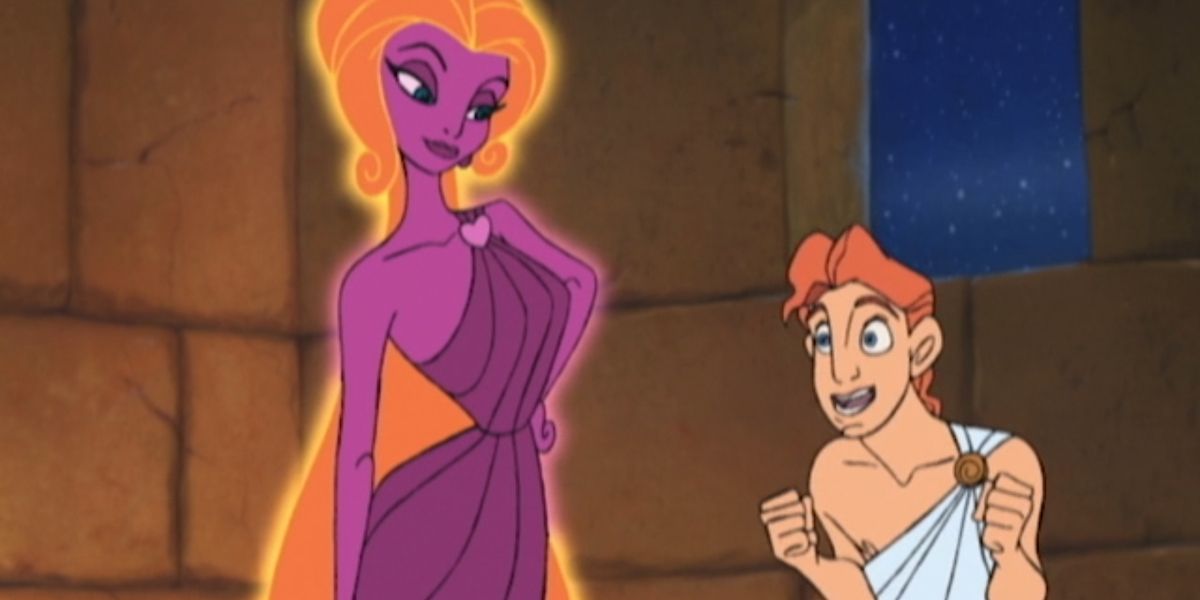 Before he was the hero of Olympus, Hercules (Tate Donovan) attended high school for up-and-coming heroes. He finds friends in the snarky oracle, Cassandra (Sandra Bernhard) and the accident-prone Icarus (French Stewart), and a rival in the smug Adonis (Diedrich Bader). With the gods to aid him, Herc trains his hardest to be worthy of the title of hero and avoid the schemes of his uncle, Hades (James Woods).
The writers of this show decided to throw continuity with the movie out the window, which proved to be the correct decision. It allowed them to lean more heavily into Greek mythology with their episode ideas and meant that Hercules and Hades could have a proper hero-villain dynamic. The background gods from the movie are also given fleshed-out personalities and fun characterizations.
1
'The New Adventures of Winnie the Pooh' (1988)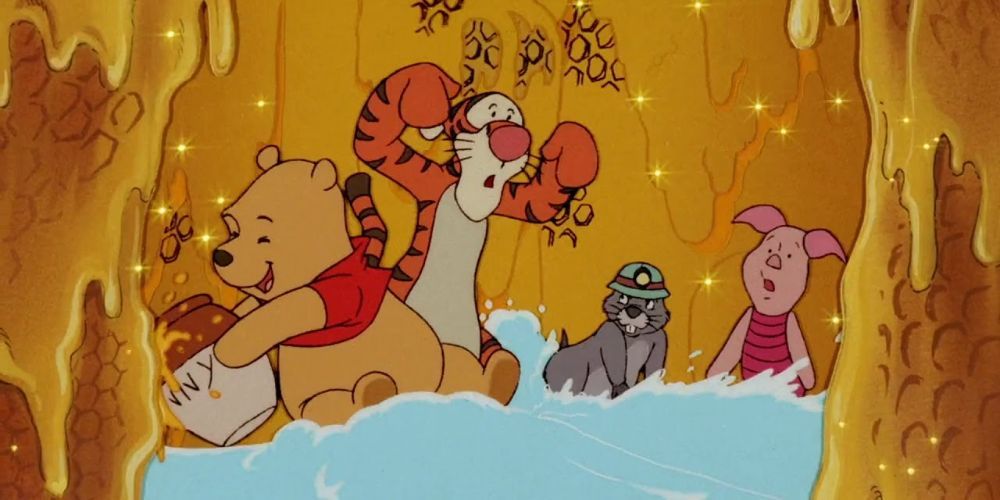 Deep in the Hundred Acre Wood lives a bear of very little brains named Winnie the Pooh (Jim Cummings). He has many friends, including the timid Piglet (John Fiedler), the ever-bouncing Tigger (Paul Winchell and Jim Cummings), busybody Rabbit (Ken Samson) and gloomy Eeyore (Peter Cullen). With their human friend Christopher Robbin (Tim Hoskins), they go on many adventures and often learn important life lessons.
Related: 10 Children's Book Adaptations to Rewatch With The Kids
This is one of the greatest cartoons for young audiences and was responsible for Winnie the Pooh's enduring popularity. Its stories were poignant, sometimes dark, and always thought-provoking for its young audience, backed by one of Disney's best-assembled cast of voice actors. It won multiple awards for its writing, including two Daytime Emmy Awards for Outstanding Animated Programs.
on bbc news
on hindi news
on the news today
on channel 7 news
ôrf news
campo grande news ônibus
ôpera news
campo grande news greve de ônibus
l1 news horário dos ônibus
l1 news ônibus
lago azul news ônibus
news österreich
news österreich heute
news österreich aktuell
news öffentlicher dienst
news österreich corona
news öl
news österreich orf
news ö3
news österreich heute aktuell
news österreich sport
ö24 news
ölpreis news
öbb news
ösv news
österreich news krone
övp news
özil news
öffentlicher dienst news 2023
österreich promi news