Welcome to the 908th installment of Comic Book Legends Revealed, a column where we examine three comic book myths, rumors and legends and confirm or debunk them. This time, in honor of the passing of the great Arleen Sorkin, all three legends will be Harley Quinn-related. In our third legend, see whether Arleen Sorkin stopped voicing Harley Quinn in the Arkham video games because she objected to how Harley was depicted.
An interesting aspect of Harley Quinn's popularity as a character is that she debuted outside the world of comic books, debuting in Batman: The Animated Series, but perhaps the biggest moment in terms of her overall popularity ALSO occurred outside the comic book world, as it was Harley's appearance in the blockbuster 2009 video game, Batman: Arkham Asylum, that really helped to catapult Harley to a major character in popular culture. .
Of course, Harley went through some design changes between her classic Batman: The Animated Series appearances…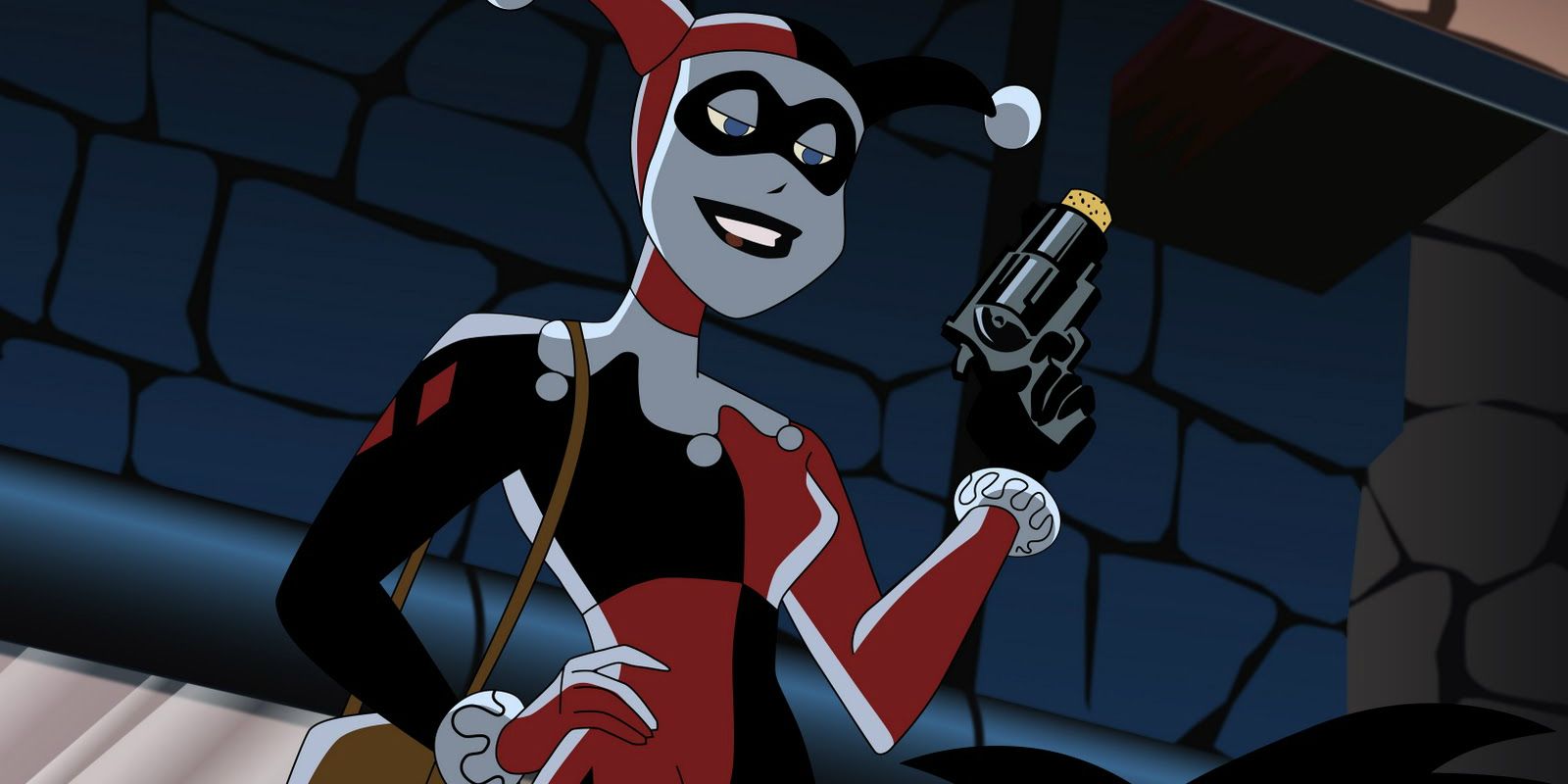 and her appearance in Batman: Arkham Asylum, wearing a sort of sexy nurse riff…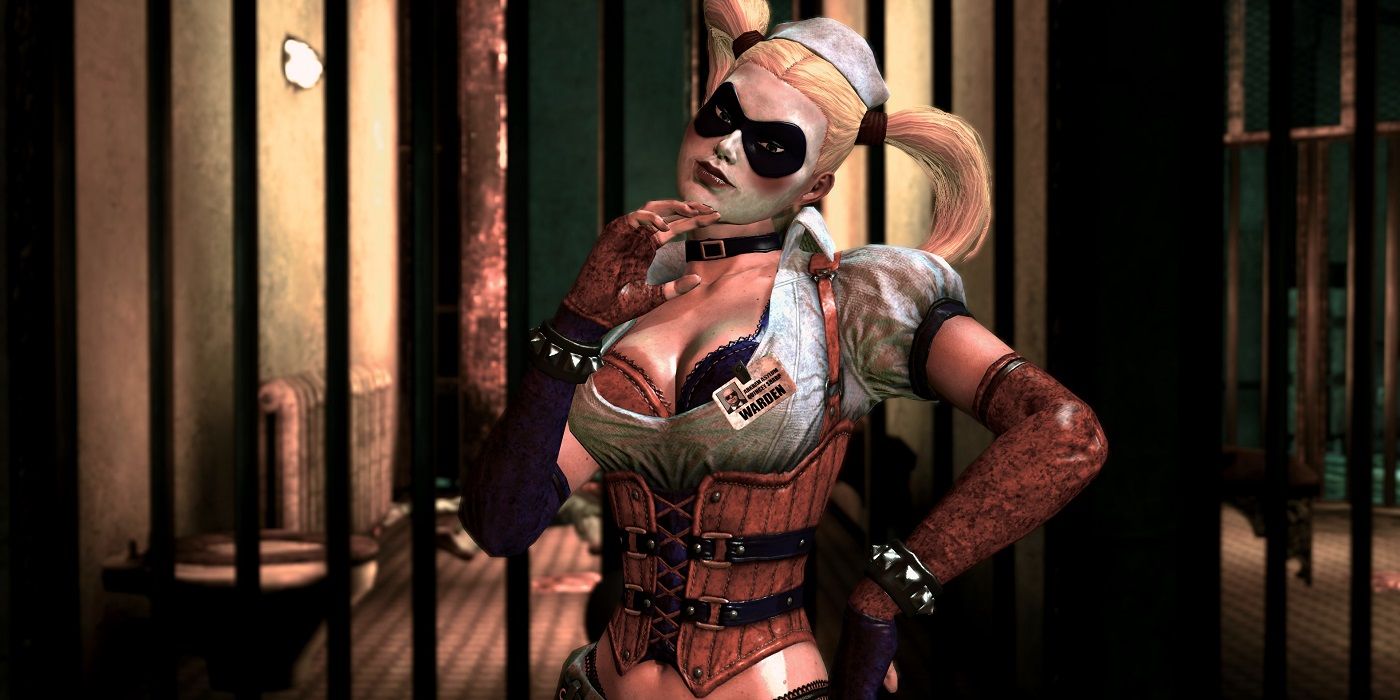 Arleen Sorkin, the original voice of Harley Quinn, voiced the character in the first Arkham Asylum video game, but did not return for its 2011 sequel, Arkham City.
One popular theory among fans was that Sorkin objected to how Harley was redesigned for the video game. Here is a fan on social media repeating the story (this is a commonly held belief, so I'm just sharing this one fan's post as demonstration that this idea IS out there, not meaning to pick on this one specific poster), "Before Tara Strong took over the role during the Arkham City and Knight, Arleen Sorkin return in the role for Arkham asylum but when she saw how Harleen was dress she refused to voice the character ever again"
I do not believe that that is true.
RELATED: Which Iconic DC Creator Wanted to Keep Harley Quinn Out of the DC Universe?
What has Tara Strong said about her taking over from Arleen Sorkin?
It is fair to point out that when Rocksteady Studios replaced Sorkin with Tara Strong for Arkham City, the company did not release a statement at to WHY the change was made.
In fact, a few years back, my pal Josie Riesman specifically asked Rockteady and Sorkin and could only come away with, "Neither Rocksteady nor Sorkin offered much detail to me about the decision, simply saying the company wanted to shake things up and move in a slightly different direction." However, we have seen some interviews by Strong over the years, including this interesting piece at The AVClub by Marah Eakin
AVC: Some of those characters, like Batgirl, have existed for so long. You're always working up against people's expectations of what they imagined the character sounding like. How do you take a beloved character like a Batgirl or a Harley Quinn and make that yours?
and Strong's response:
TS: I think for me, the most challenging time that happened would be Harley, because the role was created for Arleen Sorkin, who I worked with alongside Mark Hamill and Kevin Conroy when I was Batgirl, and it was the most exciting time ever. She's such an extraordinary talent and so beautiful and so loved.

They brought me in to do the video games and said they wanted to do something different, but sort of inspired by her. I was very nervous that the fans weren't going to accept my version of Harley. Thankfully they did, because those are some pretty scary shoes to put on.

I think as the performer, you always have to give it your best and be in all of those moments and actually become these characters and just hope people appreciate what what you're doing. Thank god for the fans, because they're the ones that determine the success of voice actors. Hollywood doesn't really cherish voice actors as much as the fans do. The fans are the ones that really let us know that they're there behind what we're doing.
Strong has been pretty consistent over the years that Rocksteady told her that it wanted something different from what Sorkin did for the character.
Since Sorkin retired from voice acting period around 2011 (doing just one last Harley Quinn appearance in 2012's DC Universe Online, and who knows when that was recorded?), and didn't do any voice acting before her death in August, I think it is fair to say that retirement was the most logical reason for Sorkin leaving the role.
RELATED: How Did the Princess Bride Inadvertently Lead to the Creation of Harley Quinn?
What did Arleen Sorkin say about Arkham Asylum back in the day?
Not only that, though, but Sorkin WAS interviewed about the video game back in 2011, and she was COMPLIMENTARY of it all.
She was interviewed by Ben Wan in 2011, she noted about the game, "It's quite remarkable the way the characters look really three-dimensional." She added that the Harley in the game "seemed very much like the Harley that I know."
She then did a follow-up with Wan after the news came out about Strong replacing her. She noted, "Of all the people to be replaced by, I am happy it is Tara Strong. Whenever I would work with her, I'd marvel at how talented she is. In fact, I even told my husband [Chris Lloyd, executive producer of Frasier and co-creator of Modern Family] about her and her abilities." And she continued about Arkham Asylum specifically, "I LOVED playing Harley and getting the nomination [for Best Voice] at the Spike T.V. Video Game Awards was thrilling."
So no, I don't think there was any animus against the game behind Sorkin stopping her voice work. Either Rocksteady decided to make a change, or she retired (her voice seemed to have some definite strain on it during Arkham Asylum, having voiced the character for basically 20 years at that point). The outfits were not the issue (as, again, she specifically noted that it "seemed very much like the Harley that I know").
RIP, Arleen Sorkin

Check out a Movie Legends Revealed!
In the latest Movie Legends Revealed – Did Sony's Spider-Man rights prevent Morbius from appearing in Blade II?
That's it for Comic Book Legends Revealed #908! The next one will be up soon! Be sure to check out my Entertainment Legends Revealed for more urban legends about the world of film and TV.
Feel free to send suggestions for future comic legends to me at either cronb01@aol.com or brianc@cbr.com.

on bbc news
on hindi news
on the news today
on channel 7 news
ôrf news
campo grande news ônibus
ôpera news
campo grande news greve de ônibus
l1 news horário dos ônibus
l1 news ônibus
lago azul news ônibus
news österreich
news österreich heute
news österreich aktuell
news öffentlicher dienst
news österreich corona
news öl
news österreich orf
news ö3
news österreich heute aktuell
news österreich sport
ö24 news
ölpreis news
öbb news
ösv news
österreich news krone
övp news
özil news
öffentlicher dienst news 2023
österreich promi news