Adapted for the screen from comic book artist Adam Ellis's viral Twitter thread, supernatural horror Dear David is set to release this fall. The movie follows a fictional version of Ellis as he becomes haunted by the spirit of a child named David. David – who has a chunk of his head missing due to the mysterious accident that resulted in his death – starts up an increasingly terrifying campaign of torment around Adam's apartment. Encouraged by his boss to exploit the haunting on social media, a reluctant Adam begins to lose his grip on reality. Here is everything we know so far about Dear David.
Editor's Note: This article was updated on October 8.
When and Where Can You Watch 'Dear David'?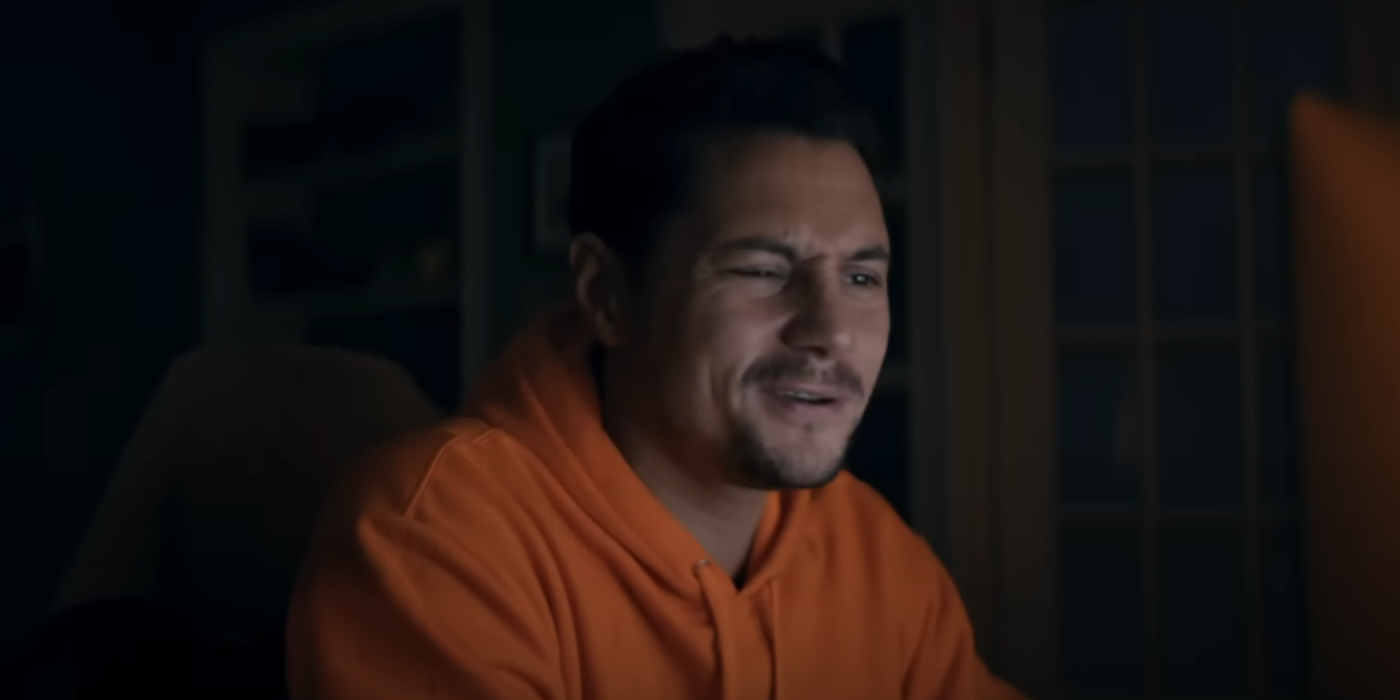 Set to join 2023's fantastic horror catalog; Dear David will be available to watch this fall on October 13, 2023. BuzzFeed recently revealed that the movie will premiere both in theaters and on digital on the day of its release, allowing fans to watch it on the big screen or stream it at home. Lionsgate is behind Dear David's release, meaning the movie will likely be hosted on The Roku Channel and Peacock in the United States. Peacock plans start at $5.99 per month.
What Is 'Dear David' About?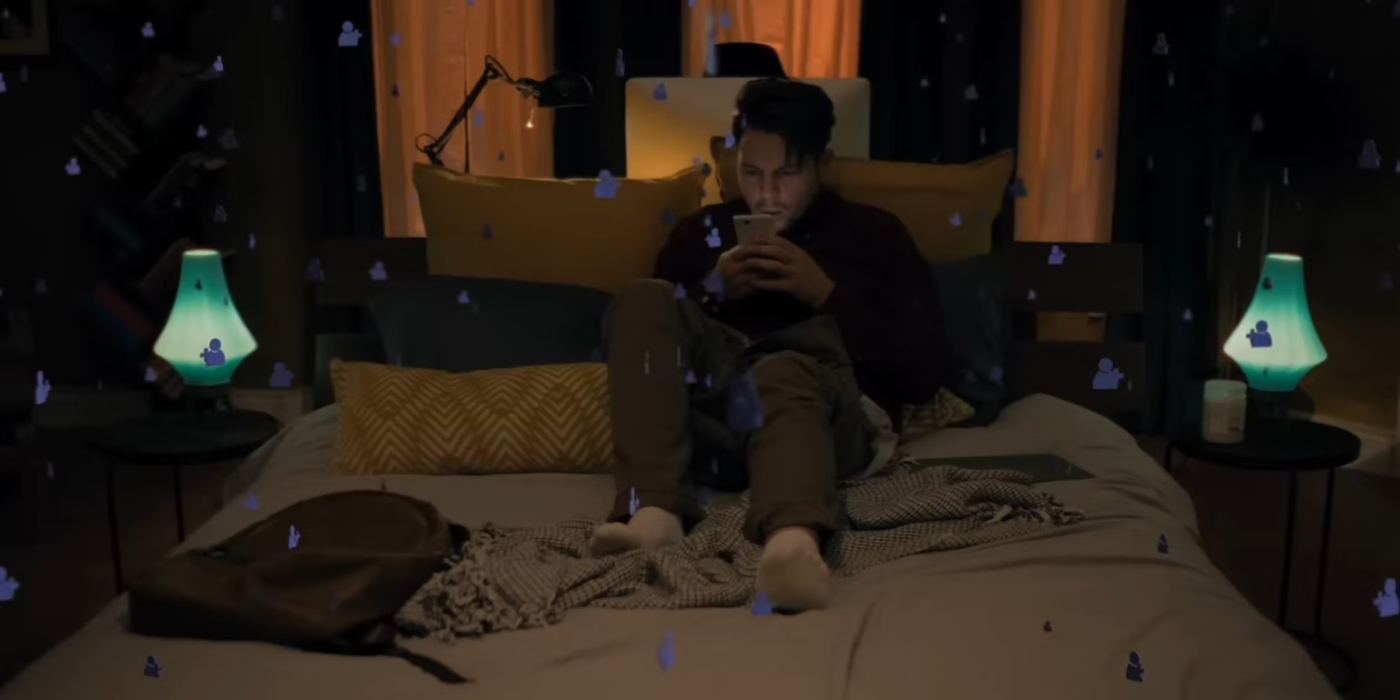 Based on the 2017 viral Twitter thread of the same title, Dear David centers on the life of BuzzFeed employee Adam Ellis. The movie follows the fictional version of Ellis as he finds himself haunted by the spirit of a boy named David. In the film, it seems Adam becomes haunted by David after engaging with online trolls. However, this differs from the original Twitter thread.
On the thread, Adam becomes haunted by David (who's been appearing to him in dreams) after breaking an important rule: never ask the boy more than two questions. Adam asks David how he died and what happened during the accident – and he also asks who was responsible for said accident. After being met with silence, he realizes his mistake and thus begins the haunting. It's unclear whether this exchange makes it into the movie and exactly how faithful the adaptation will be.
Is There a Trailer for 'Dear David'?
BuzzFeedVideo released a trailer for Dear David on its official YouTube channel on July 19, 2023. It's clear to see that the original storyline has undergone some changes in its journey from the internet to the big screen while watching the recently released video. Changes for the screen aren't uncommon, with classic horrors such as 1931's Dracula famous for veering away from its source material. The Dear David trailer begins with Adam Ellis in his BuzzFeed office, plagued by social media trolls who aren't exactly the biggest fans of his digital comic book art. After returning home and having a little too much to drink, Adam is seen making a rash decision: engaging with the trolls online. Almost instantaneously, Adam receives a reply from an account known as "Dear David," simply asking, "Why are you so mean?". After a notification that David is now following him, Adam crashes out. It's not long, however, before Adam experiences an episode of sleep paralysis, in which he sees an apparition of David staring at him from the corner of the room. Rattled, Adam posts about his experience online and researches more about the origins of David, which leads to his life descending into mind-bending terror and torment. Note to fans of the original Dear David Twitter thread: Keep an eye out for the movie Adam's online username.
On October 4, Lionsgate released a new clip from Dear David titled "Child in a Rocking Chair". The short video creates an extremely tense atmosphere with minimal sound and the cover of darkness. Watch it in the player above.
Who's In the Cast of 'Dear David'?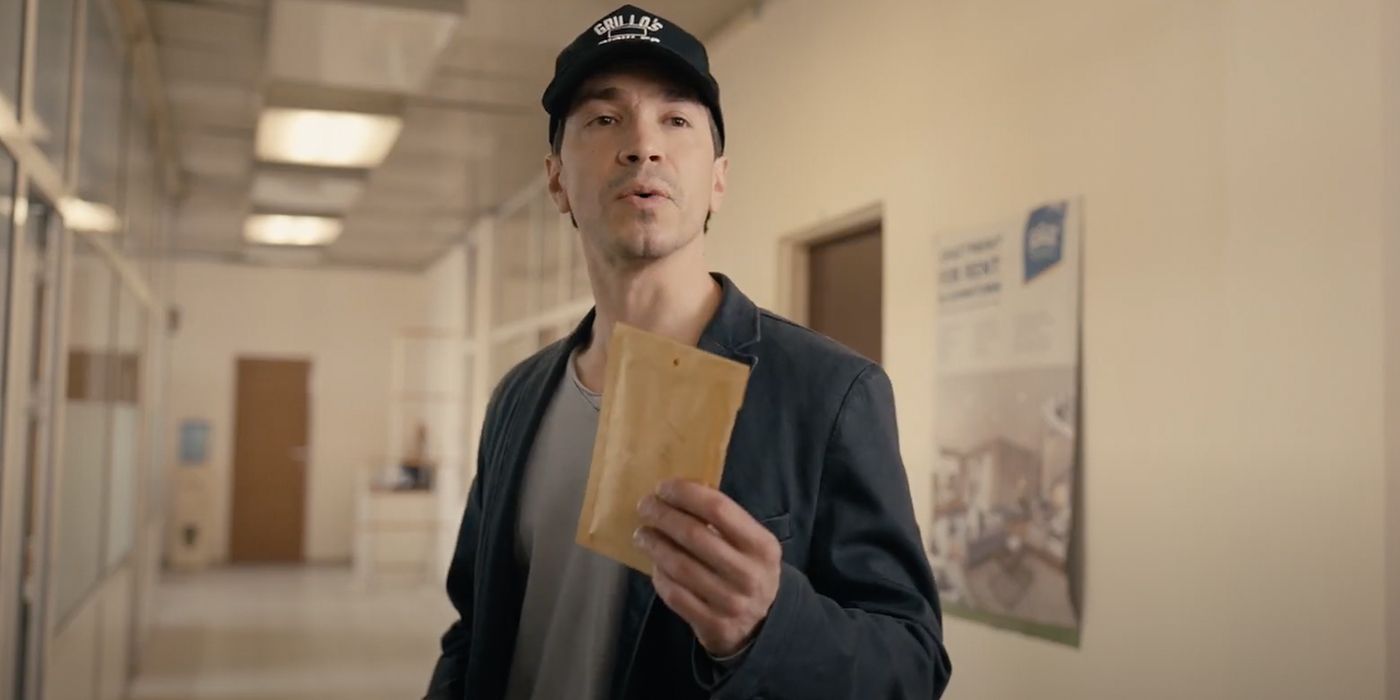 Augustus Prew (About a Boy) plays Adam Ellis and Cameron Nicoll (Slumberland) plays David. Joining them is Justin Long (Barbarian) as head of BuzzFeed Bryce, Andrea Bang (Kim's Convenience) as Evelyn, Rachel Wilson (In the Tall Grass) as Linda, Ethan Hwang (The Umbrella Academy) as James, Rene Escobar Jr. (Heartland) as Kyle, Tricia Black (Pretty Hard Cases) as Norris, Rachel Risen (Leap Year) as Olive, David Tompa (Odd Squad) as Fred, Seth Murchison (Life with Luca) as Kevin, and Deshay Padayachey (The Boys) as Harpal.
RELATED: 13 Internet-Themed Movies That Will Make You Want to Quit Social Media
What Is the Background of 'Dear David'?
As previously mentioned, Dear David came to life via a Twitter thread by BuzzFeed writer turned comic book artist Adam Ellis. On August 7, 2017, Ellis began by tweeting a brief yet effective sentence: "My apartment is currently being haunted by the ghost of a dead child, and he's trying to kill me."
Within minutes, further explanation followed, with Ellis saying that he'd first seen the child in a dream but now believed the child had "crossed over into the real world." That same evening, Ellis revealed how he came to be haunted by the boy (now known as David) before logging off for the night.
By the following morning, Dear David had captured the attention of thousands. Over the coming months, the storyline and lore vastly expanded to the delight of an eager audience before wrapping up in early 2018. During that time, many well-known paranormal YouTubers, such as Loey Lane covered the story on their channels, adding to David's global interest.
Due to Dear David's viral popularity, it's no surprise that production companies were showing interest in adapting the story for the screen as early as 2018. In November 2021, it was officially announced that BuzzFeed Studios and Lionsgate would partner up for the project. Filming took place in Canada in December 2021.
Who Made 'Dear David'?
Dear David is directed by John McPhail (Anna and the Apocalypse) and written by Mike Van Waes (The Crooked Man) and Evan Turner (The Out-Laws). Executive producers include Turner, Jonathan Eirich (The Two Popes), and Dan Lin (The Lego Movie). Stephen Chandler Whitehead (A People Uncounted) serves as the movie's cinematographer.
More Movies Like 'Dear David' That You Can Watch Right Now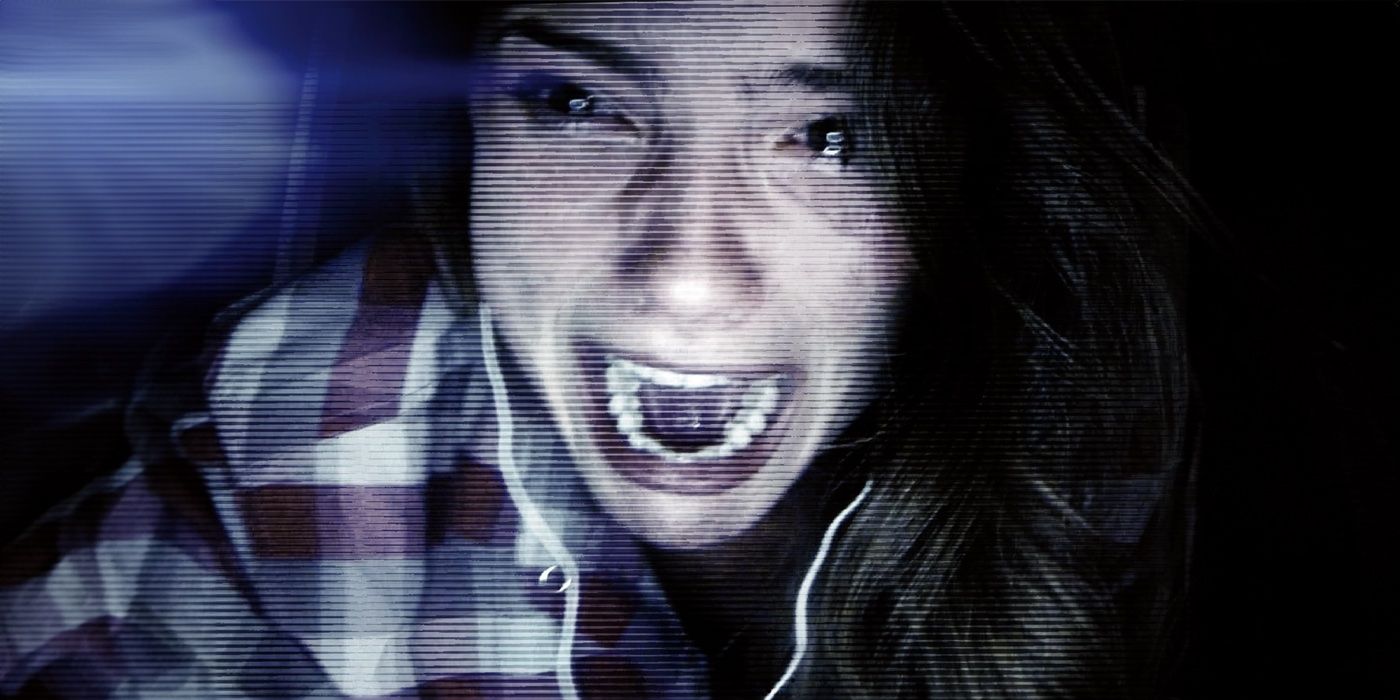 Unfriended (2014) – Set entirely on a computer screen, Unfriended is a supernatural horror centered on a group of friends who find themselves haunted by their now-deceased high school peer Laura Barns (Heather Sossaman). One year earlier, Laura took her own life when an embarrassing video of her drunk at a party went viral on social media. In the present day, Laura's childhood best friend Blaire (Shelley Hennig), is chatting with her friends on Skype. When the group notices an anonymous account has intruded on their conversation, they do some digging and realize that the account belongs to Laura – who, they quickly learn, is determined to avenge her untimely death.
We're All Going to the World's Fair (2021) – The movie follows Casey (Anna Cobb), a lonely teenager living with her father. When Casey decides to record herself participating in the viral "World's Fair Challenge" (think Bloody Mary), she soon begins to experience disturbing episodes of sleepwalking. After being warned by another World's Fair participant that she's in danger, it's clear to Casey that taking on the challenge was the worst mistake of her life.
Spree (2020) – Obsessed with becoming a viral social media star, ride-share driver Kurt Kunkle (Joe Keery) isn't exactly a natural when it comes to bringing in an audience. It doesn't help that Bobby (Josh Ovalle), a child Kurt used to babysit, is now a successful internet celebrity. Determined to gain fame, Kurt decides to subject his ride-share passengers to a horrific journey whilst live-streaming the entire thing.

on bbc news
on hindi news
on the news today
on channel 7 news
ôrf news
campo grande news ônibus
ôpera news
campo grande news greve de ônibus
l1 news horário dos ônibus
l1 news ônibus
lago azul news ônibus
news österreich
news österreich heute
news österreich aktuell
news öffentlicher dienst
news österreich corona
news öl
news österreich orf
news ö3
news österreich heute aktuell
news österreich sport
ö24 news
ölpreis news
öbb news
ösv news
österreich news krone
övp news
özil news
öffentlicher dienst news 2023
österreich promi news