One of the most constant threats in the DC Universe is Vandal Savage. An immortal fiend whose evil spreads throughout the ages, he's fought most of DC's major heroes, including the Justice League. Like most comic book characters, Vandal Savage has a "counterpart" from another publisher, though his turns out t be a good guy, not a villain.
Hailing from the Valiant Universe, the Eternal Warrior represents the publisher's "Trinity" alongside Bloodshot and X-O Manowar. Though he's always portrayed as a good guy, the Eternal Warrior's immortal nature makes him quite a bit like Vandal Savage. When analyzing these two characters, they clearly demonstrate how comic publishers regularly "inspire" each other.
RELATED: 10 Best DC Comics About Villains, Ranked
Vandal Savage Is One of DC's Oldest and Longest-Lasting Villains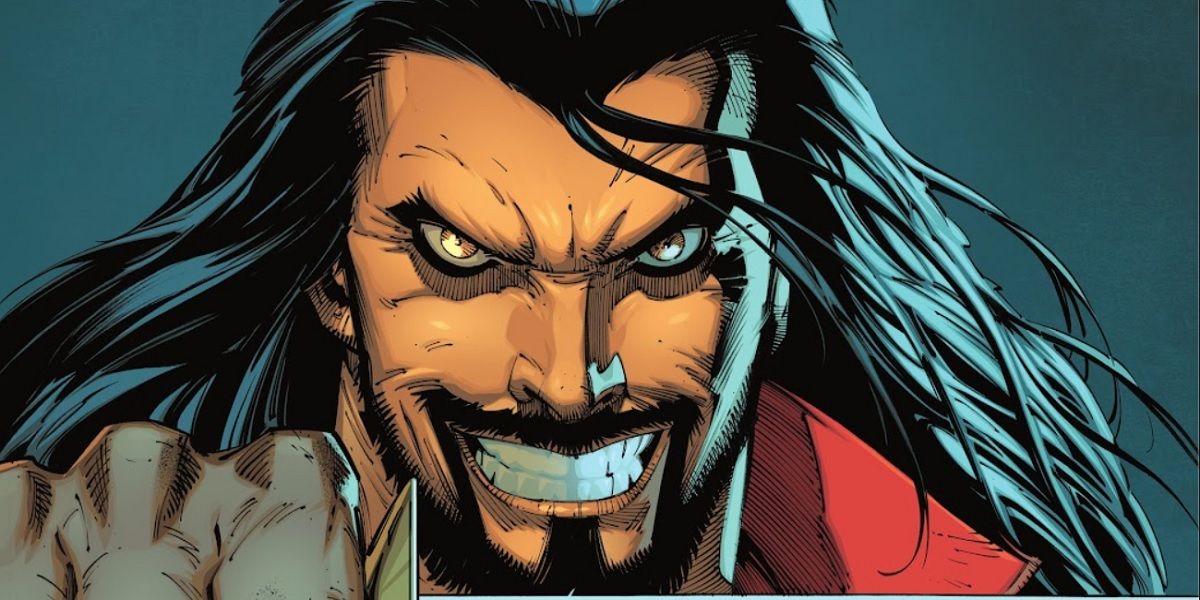 Though many of his enemies didn't debut until the Silver Age, Vandal Savage first appeared in the Golden Age of Comics. Created by Alfred Bester and Martin Nodell, Vandal's first appearance was Green Lantern #10 (by Alfred Bester and Martin Nodell), which pitted him against Alan Scott's Green Lantern. Vandal was far older than the hero imagined. In fact, he started life as a Cro-Magnon in the ancient past. After being exposed to the energy of a mysterious meteorite, Vandal gained immortality, heightened intelligence, a healing factor, and superhuman physical faculties. During the New 52, the meteor's nature was revised, tying it to Superman and his weakness, kryptonite. With these abilities, Vandal's lived throughout the ages, gaining knowledge, expertise, and resources as various empires rose and fell.
Through this unending life, Vandal Savage has had numerous progeny (who often inherited some of his abilities), and he made even more enemies. The most prominent is Immortal Man, whose origin often involves him gaining similar powers from the same meteorite. Immortal Man has a unique form of immortality. Instead of living indefinitely, he reincarnates into a new adult body after death. DC hasn't explored the rivalry between Vandal Savage and Immortal Man much, but they both resemble a similar pair of characters from Valiant Comics.
RELATED: 10 DC Villains Who Won't Kill (& Why)
Eternal Warrior and the Immortal Enemy are Two Fated Valiant Rivals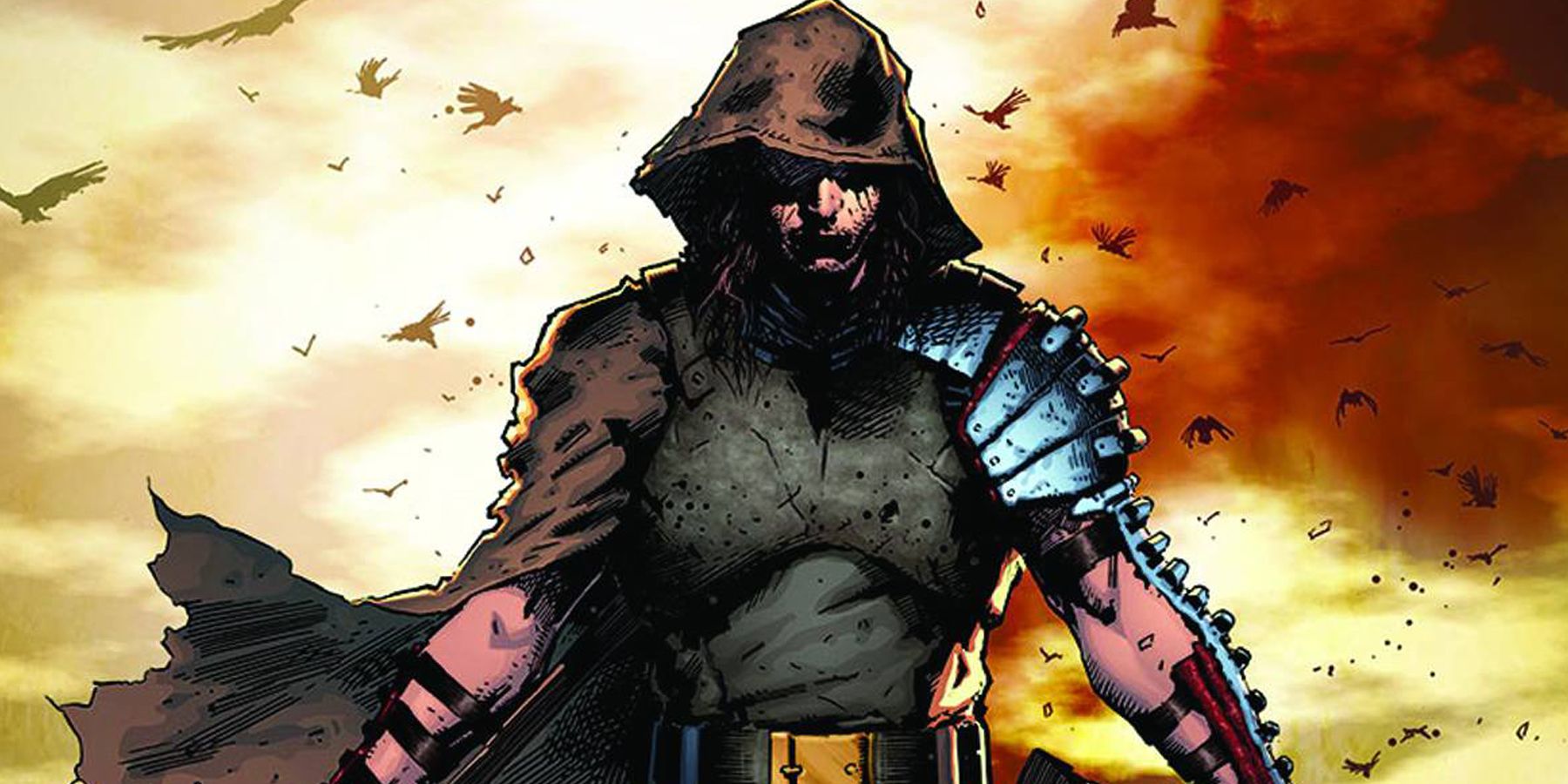 Created by Jim Shooter and Don Perlin, The Eternal Warrior also debuted in the 10th issue of another character's book: Solar: Man of the Atom. Unlike Vandal Savage, however, he's not a villain at all. Born Gilad Anni-Pada, Eternal Warrior's life began in ancient Mesopotamia. The different incarnations of the Valiant Universe changed his exact origins, but the general premise is that he and his brothers Aram and Ivar are immortal. They'd also gain a similarly ageless sister named Vexana in the current Valiant Universe.
Living throughout many time periods, Gilad crossed paths with several historical figures and fought against the prevailing evil forces of each era. For instance, he helped Bloodshot fight off the Mafia in the modern day, later assisting his "descendant" Rai against Mother God in the far future. On the other hand, Gilad's brothers walked a different path. Aram became the heroic drunkard Armstrong, while Ivar's immortality made him a "Time Walker" with adventures set intermittently in different time periods. Unfortunately, Gilad's endless life wasn't easy, as he was usually vexed by the Immortal Enemy. This villain frequently reincarnated across time and became a vicious killer. Worse, each new life put him on Gilad's path. That premise reversed the story of Vandal Savage, all while mirroring other DC characters.
RELATED: 10 DC Characters Who Are Secretly Immortal
How Eternal Warrior and Vandal Savage are Mirror Images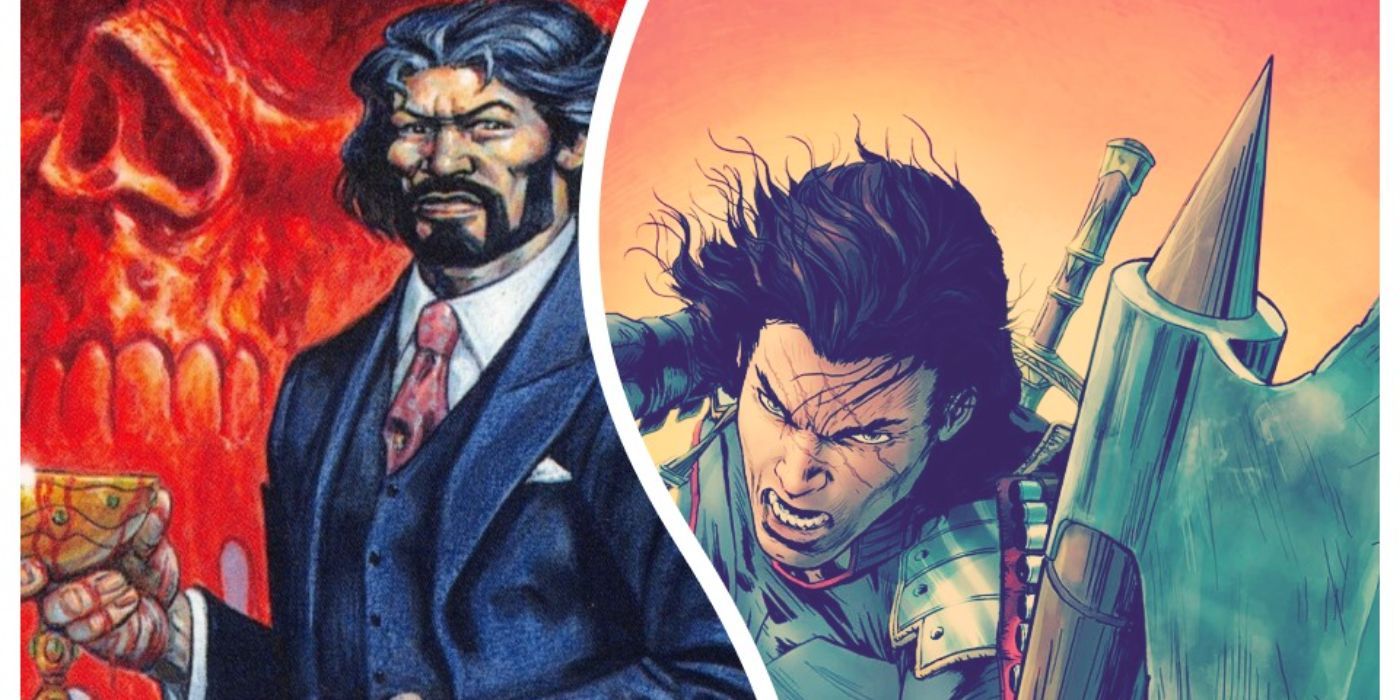 The Eternal Warrior and Vandal Savage are connected in more ways than just their similar immortality. For instance, the father of Gilad, Aram, and Ivar was named Vandal — which likely wasn't a coincidence. There's also the fact that Immortal Man and the Immortal Enemy have the same premise, reincarnating in different bodies upon death and restarting their endless cycle. On the other hand, Vandal and Gilad's immortality simply keeps them from dying at all while enhancing their physical prowess. Vandal's most notable child is his daughter Scandal Savage, who inherited some of his abilities and penchant for villainy.
Something similar happens with the children of the Anni-Padda brothers. Their progeny proved prone to becoming violent, inhumane killers. Another point worth considering is that Vandal Savage and the Eternal Warrior share a love for largely blue and black clothing, be it Vandal's pirate-esque outfits or Gilad's armored jumpsuits. When combined with their long hair, it makes them fashion twins and moral polar opposites.
RELATED: A Controversial Marvel Graphic Novel Was Originally Written as a Hawkman Revamp
There are other DC characters who reincarnate, each resembling Valiant's characters in their own way. The most notable of these is Batman's enemy Ra's al Ghul, an eco-terrorist from a Mongolian tribe who uses "Lazarus Pits" to rejuvenate himself and stave off death. He doesn't actually reincarnate, but his ageless threat level makes him comparable to Vandal Savage. There's also the reincarnating Carter Hall version of Hawkman, who debuted in the Golden Age. Originally portrayed as being trapped in an endless cycle of reincarnation because of an ancient curse, he and his wife Shayera lived many different lives.
Often reincarnating with them is the ancient Egyptian wizard Hath-Set, who sometimes starts the trio's curse, depending on the continuity. Taking the name Dr. Hastor in the modern day, Hath-Set's Hawkman and Hawkgirl's equivalent to the Immortal Enemy. Given that Hawkman is a hero, he's as much the DC version of the Eternal Warrior as Vandal Savage is, if not more so. This is one of many instances where comic book characters share uncanny elements with each other, with DC Comics and Marvel Comics frequently "stealing" from each other throughout the year. When Valiant Comics was first formed, it was during an era where publishers started their own shared universes, most of which were dotted with obvious expies of more familiar comic book characters. Valiant was unique in bucking that trend, but the inspiration for the Eternal Warrior is still plain to see.
on bbc news
on hindi news
on the news today
on channel 7 news
ôrf news
campo grande news ônibus
ôpera news
campo grande news greve de ônibus
l1 news horário dos ônibus
l1 news ônibus
lago azul news ônibus
news österreich
news österreich heute
news österreich aktuell
news öffentlicher dienst
news österreich corona
news öl
news österreich orf
news ö3
news österreich heute aktuell
news österreich sport
ö24 news
ölpreis news
öbb news
ösv news
österreich news krone
övp news
özil news
öffentlicher dienst news 2023
österreich promi news