Summary
The DC Universe is filled with lesser-known villains, like Mantis and Indigo, who have untapped potential for fresh narratives.
Characters like Houngan and Charaxes have the potential to be reimagined as multifaceted and meaningful villains.
Villains like The Antithesis and Onomatopoeia bring true terror through manipulation and mysterious motives, making them intriguing characters.
The DC Universe boasts an astonishing array of villains, each with their own unique malevolence. While Iconic adversaries like the Joker, Lex Luthor, and Sinestro often take center stage, their stories endlessly retold, they cast a shadow over countless lesser-known foes, buried in the annals of time.
Characters once formidable somehow got lost to obscurity, their deeds and motives forgotten. Yet, amidst this sea of rogues, there lays untapped potential, waiting for fresh narratives to resurrect them. The DC Universe is a treasure trove of untamed villainy, where the forgotten await new tales to be told. Most fans will not remember these obscure scoundrels.
RELATED: 10 Most Popular DC Villains
10
Mantis
DC's Mantis, not to be confused with the Marvel character of the same name, is a lesser-known but intriguing figure in the DC Universe. Created by Jack Kirby, Mantis made his debut in "New Gods" #1. With command over the bug colonies of New Genesis and a serious craving for conquest, he possesses immense strength, agility, and combat prowess.
What sets Mantis apart is his deep connection to the mysterious Source, a cosmic font of power. This makes him a formidable adversary even to Darkseid, Lord of Apokolips, for whom Mantis has been an agent. Mantis' undying thirst for power and the level of threat he presents, make him a figure not to be dismissed.
9
Indigo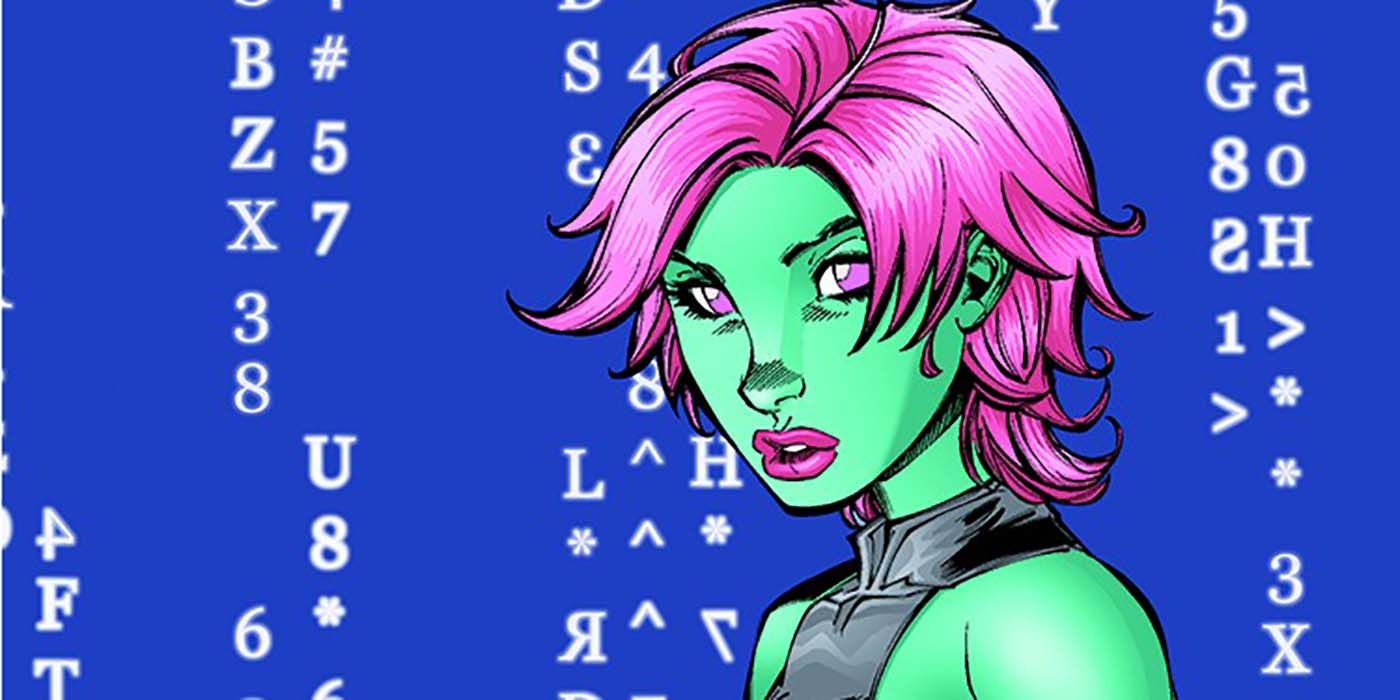 Indigo, also known as Brainiac 8, is a very layered character in the DC Universe. Originally introduced as a hero, she made her debut in "Titans/Young Justice: Graduation Day" #1. Written by Judd Winick and penciled by Ale Garza, Indigo was initially a member of the superhero team, the Titans.
However, a shocking twist revealed her true nature as a rogue android from the 31st century, sent back in time by Brainiac 6. Indigo's transformation from hero to villain represented a complex evolution of her character. Her multifaceted narrative even included a bizarre romantic coupling with Metamorpho. Whether returning as a villain or a hero, Indigo is too interesting to be forgotten.
RELATED: Ranking the 10 Most Powerful Versions of Brainiac in the Comics
8
Houngan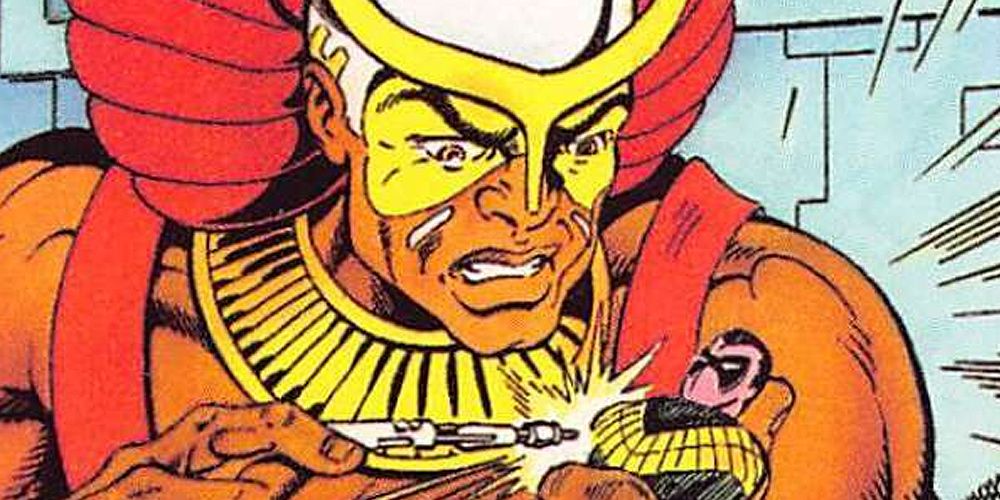 Haiti-born Jean-Louis Droo first appeared in New teen Titans #14, written by Marv Wolfman with art from George Pérez. He was a computer scientist. Bearing witness to the miracles of voodoo, used to aid ailing father in Haiti, Droo was inspired to fuse tradition with innovation, crafting a computerized voodoo doll. This doll analyzed cell samples, and when pierced, the doll formed a bionic link, sending pain signals to his victims.
Houngan, a member of the Brotherhood of Evil, represented one of DC's many failed attempts at representing black characters in the 80s. In modern DC comics, however, a reimagined Houngan could emerge as a multifaceted, even sympathetic villain, urged to extreme vigilante actions in a misguided push for social justice. He could represent very meaningful challenges to heroes and readers alike.
7
Charaxes
Charaxes was introduced as Killer Moth in Batman #63, written by Bill Finger and penciled by Lew Schwartz, and reappeared as Charaxes in Underworld Unleashed #1. What sets Charaxes apart is his tragic backstory. Once a scientist named Peter Merkel, he conducted experiments on himself to gain insect-like abilities, ultimately losing his sanity in the process. Driven by a deep-seated anger and a connection to the mystical Lords of Chaos, Charaxes becomes a formidable adversary.
Imagine Ant-Man gone bad, but with more than just ants. Charaxes' character embodies the blurred line between science and supernatural forces. His eerie control over insects and haunting origin story make Charaxes worthy of a comeback in DC's rogue pantheon.
6
The Antithesis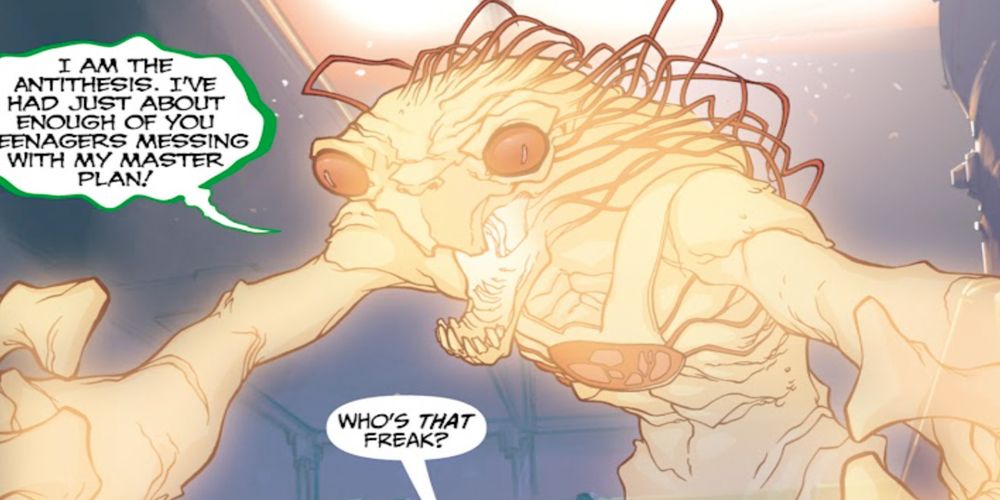 First appearing in Teen Titans #53, by Bob Rozakis, with pencils from Juan Ortiz, The Antithesis is a terrifying DC villain. Once mysteriously confined within the Justice League's computer mainframe, he mentally manipulated Brom Stikk (whom he would later transform into Mister Twister and later into the formidable Gargoyle) to free him, becoming a foe of the Teen Titans and the JLA, even manipulating the latter to commit criminal acts themselves.
The Antithesis' shrouded background, his capacity for transformation, his mental manipulation, and his psychic vampirism, make him a haunting reminder that true terror doesn't always come in the form of physical might, but from the manipulation of minds and emotions. It would be fun to see him rise again.
RELATED: 10 Ways the Justice League May Have Made the World Worse
5
Echo VI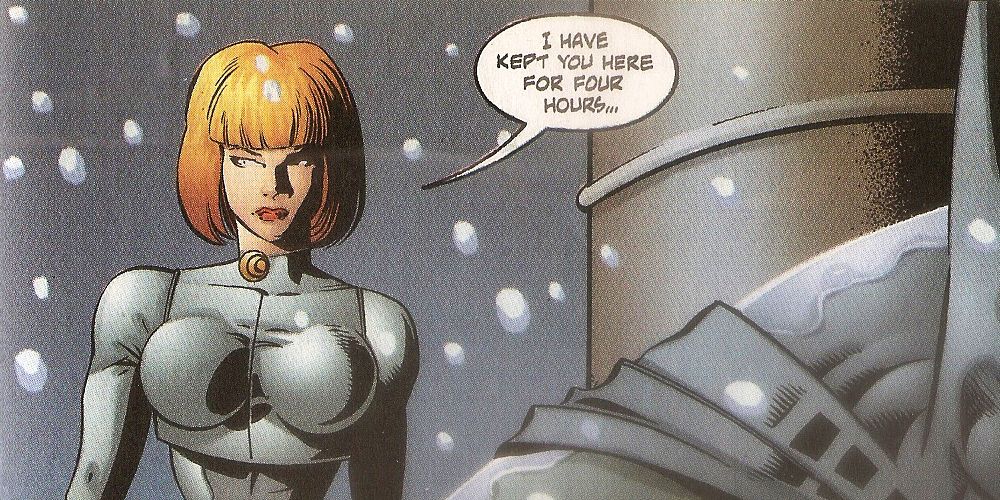 Fans see covert agent and assassin, Isabella Cheranova, AKA Echo VI, first in Batman: Legends of the Dark Knight #119, written by Greg Rucka and penciled by Mike Deodato, Jr. She blends lethal combat skills with cutting-edge surgical enhancements received in what was known as "The Turing Project." This procedure bestowed upon her the unnerving ability to telepathically probe the thoughts of both humans and computers. Of course these gifts came at a steep price. Don't they usually?
The inability to control her newfound powers meant a ceaseless influx of thoughts, a perpetual cacophony within her own mind. Her clash with Batman, her uncanny ability to peer into the minds of others, and her unpredictability means it would be good to see some more encounters between her and the DC hero set.
4
Leather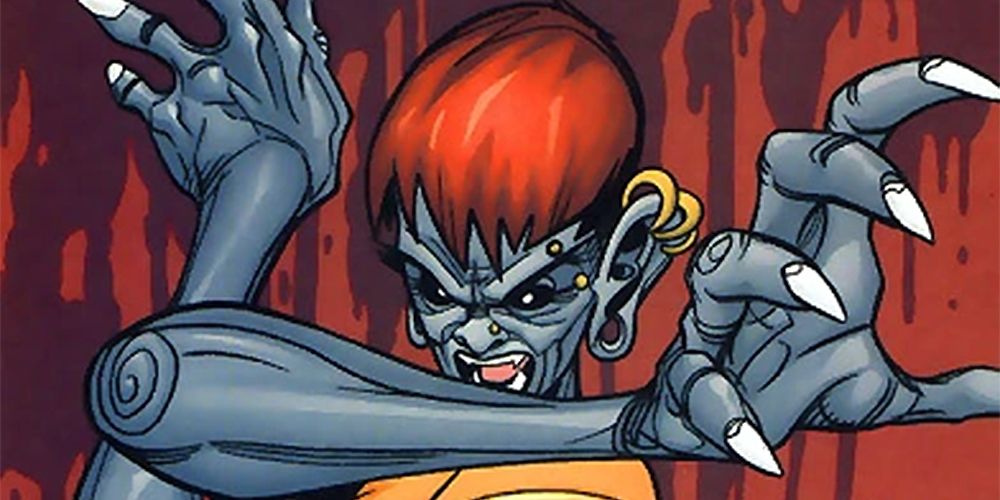 Leather, AKA Mary Tanner, emerged first in Nightwing (vol.2) #62, written by Chuck Dixon with art by Staz Johnson. Her metahuman abilities come to her as a consequence of her mother's narcotics addiction. She now has leather-like skin, hence the name, and devastating claws. When she was 16, she began a criminal career smuggling immigrants across the Mexican border.
Incarcerated in the Slab Penitentiary, whispers of her leather skin and razor claws spread. The Joker orchestrated her release, because … why not? These days, after returning to Mexico, she continues her work as a "coyote". Like a revamped Houngan, Leather's path could be that of the compelling antihero, offering some interesting moral gray to the pastel DC universe.
RELATED: 10 DC Villains Who Should Be Heroes
3
Dominus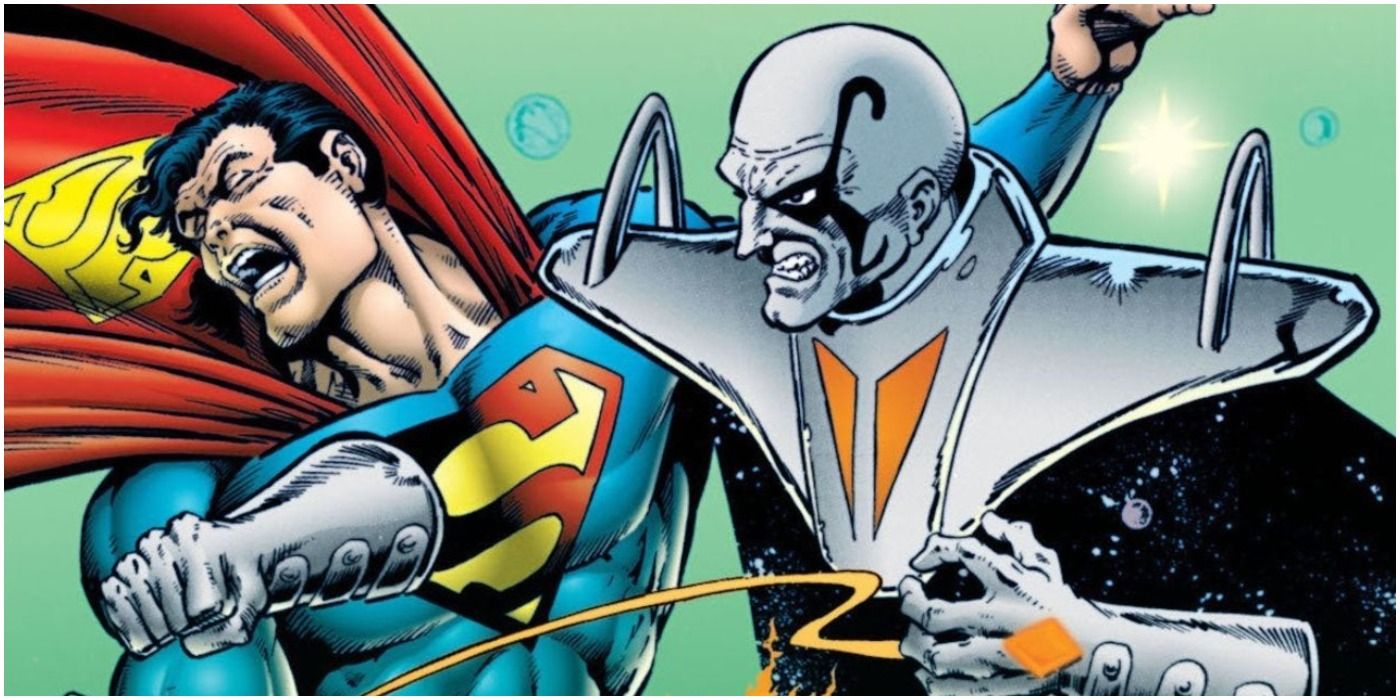 Dominus, first seen in Action Comics #747 by Stuarts Immonen, was once an alien priest of peace among the Lords of Order. He fell in love with fellow devotee Ahti. When Ahti surpassed him, jealousy led Uoni to dark magic. He sought to steal Ahti's powers but was incinerated. Mercy led Ahti to resurrect Uoni, banishing him to the Phantom Zone.
Eventually, he escaped. Dominus created an alternate reality for Superman in which the Man of Steel was the dictator's enforcer, policing the realm with an army of robots. Superman snapped and won the day, but characters that can do these kinds of things make for juicy stories, and seeing more madness from Dominus would surely entertain.
2
Onomatopoeia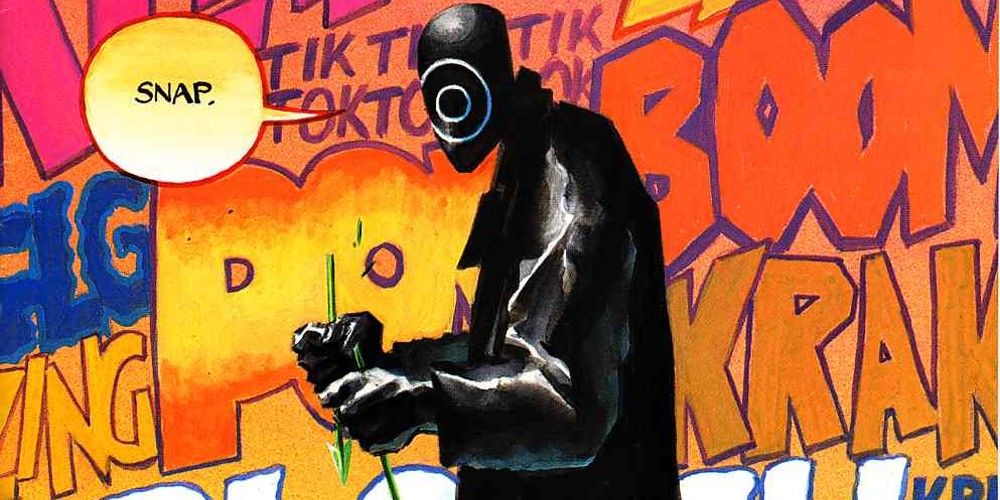 Onomatopoeia was created by icon, Kevin Smith, and artist Phil Hester, first appearing in Green Arrow (vol. 3) #12. His calling card is making noises when he kills, like "Bang!", "Pop!", or "Blam!" Onomatopoeia targets heroes. He once critically wounded Green Arrow's son, Connor Hawke. In Batman: Cacophony, by Kevin Smith with art by Walt Flanagan, he freed the Joker, sparking gang warfare. Batman defeated him, but he escaped after seriously wounding the Joker.
With firearms and martial skills, he displays mysterious metahuman-like resilience. While his true nature remains unknown, he has been shown to be a family man with a wife and two kids. With mysterious motives, an unknown history, and an intriguing double life, he becomes a character fans need to see more of.
1
Lady Zand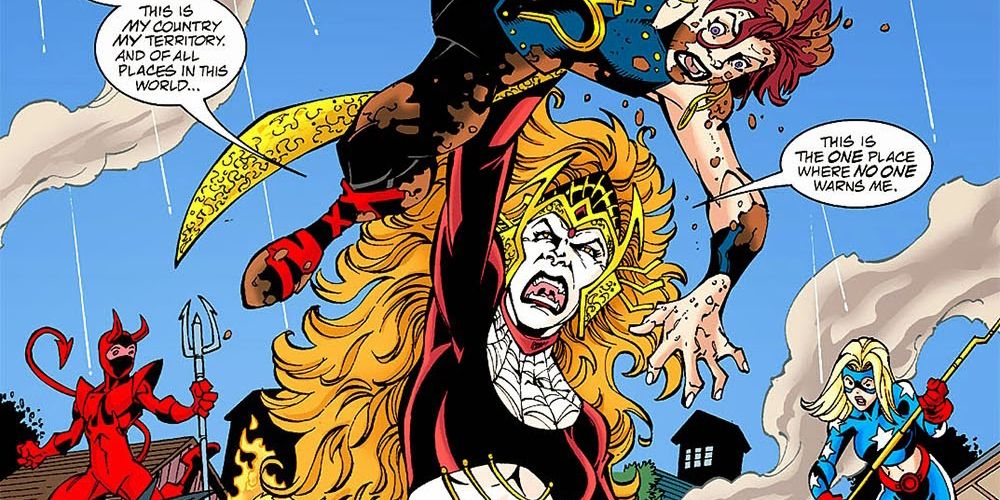 Lady Zand, first appearing in Young Justice #50 by Peter David and Tom McGraw, is the fierce dictator of Zandia, potentially over 800 years old, wielding vast elemental powers, commanding dominion over the very earth beneath her feet. Her country is a clandestine refuge for fugitive supervillains, most notoriously, the devoted members of the Church of Blood.
Recently, Lady Zand has been on a mission to elevate Zandia's global profile and enhance its reputation, even sending athletes to the Olympics, showcasing a surprising facet of her leadership in the manner of Black Adam or Dr. Doom. This makes her a woman poised for a greater place on DC's world stage as a more complex, multifaceted character, and this warrants further exploration.
on bbc news
on hindi news
on the news today
on channel 7 news
ôrf news
campo grande news ônibus
ôpera news
campo grande news greve de ônibus
l1 news horário dos ônibus
l1 news ônibus
lago azul news ônibus
news österreich
news österreich heute
news österreich aktuell
news öffentlicher dienst
news österreich corona
news öl
news österreich orf
news ö3
news österreich heute aktuell
news österreich sport
ö24 news
ölpreis news
öbb news
ösv news
österreich news krone
övp news
özil news
öffentlicher dienst news 2023
österreich promi news