Summary
Cobra Kai season 5 reveals that Johnny Lawrence is no longer the main character, as the show starts to focus more on Daniel LaRusso's side of the story.
While Johnny Lawrence's storyline has stagnated, Daniel LaRusso goes through a significant catharsis in season 5, becoming the main character of the show.
Even though it made narrative sense for Johnny Lawrence's storyline to take a backseat in recent seasons, fans hope that season 6 will balance his screen time with Daniel LaRusso's and give him the redemption and closure he deserves.
As Cobra Kai season 5 sets the stage for the series' season 6 end game, a sad truth about Johnny Lawrence's story comes to light. Many factors contributed to Cobra Kai's success. However, the primary reason why the spin-off/reboot series works so well is that it has a solid reason to exist. According to reports, Ralph Macchio received pitches for several Karate Kid reboot and spin-off ideas. However, he declined them because they added little to no heft to the existing movie series' stories. Cobra Kai, however, was an exception because it not only complemented the original movie series' existing narrative but also showed the potential to create its own identity.
By making Johnny Lawrence an equally important character as Daniel LaRusso, Cobra Kai took the franchise in a refreshing direction. As a result, Johnny Lawrence, who was perceived as Daniel's evil bully in the original movie, became one of the most beloved characters in the franchise. William Zabka, too, deserves credit for adding new comical and emotional layers to Johnny Lawrence's characterization with his acting forte. However, despite making these subversions in its initial seasons, Cobra Kai is starting to reveal a tragic truth about its own limitations and Johnny Lawrence's overarching storyline.
RELATED: Ralph Macchio's Reason For Returning As Daniel LaRusso After Almost 30 Years Is Exactly Why Cobra Kai Works
Johnny Lawrence Is No Longer Cobra Kai's Main Character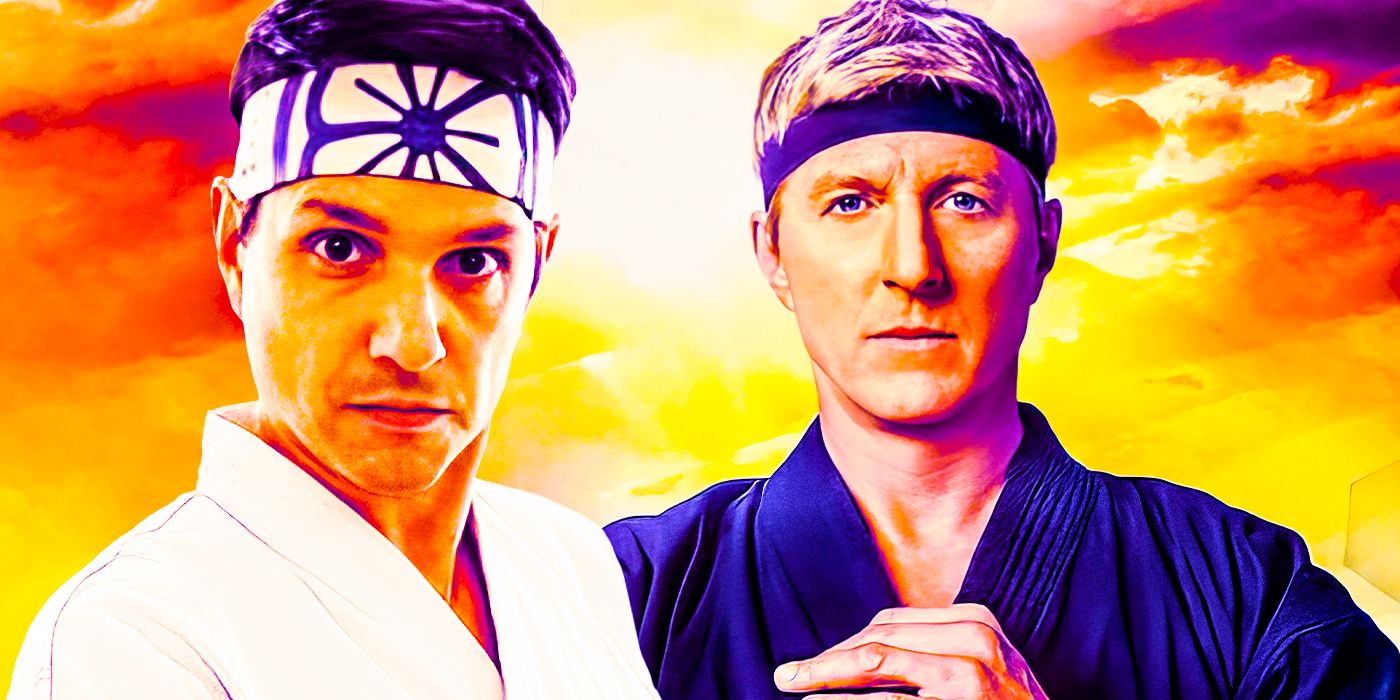 Cobra Kai was initially flipping the conventions followed by the original Karate Kid movies and unfolding from Johnny Lawrence's perspective. Unfortunately, it has not been doing the same in its recent seasons. To instill nostalgia in the long-term viewers of the franchise, Cobra Kai introduced characters like Chozen and Mike Barnes as Daniel's allies while marking the return of villains like Terry Silver. However, given how none of these characters were a part of the first Karate Kid movie, which featured Johnny Lawrence as one of its two main characters, the show has clearly started focusing on Daniel's side of the story instead of walking through Lawrence's rite of passage.
Johnny Lawrence's overarching storyline has also gradually stagnated over time. Although the show has made some intriguing developments in his narrative by highlighting how he has gone from being an alcoholic loner to a family man, his characterization has hardly made any progress in the last couple of seasons. Lawrence's whole season 5 arc primarily revolved around him struggling to keep a job, which reinstated that he has not come too far since his season 1 story. Even though the show has been named after his karate fighting style, Cobra Kai, like the Karate Kid series, has gone back to emphasizing how the Miyagi way is the right way.
Even when it comes to his relationship with Robby, Lawrence continues making the same mistakes in season 5. For instance, he lies to Robbie about the purpose of the Mexico trip and still has not wholeheartedly apologized to his biological son. While Lawrence's story arc barely progresses in season 5, Daniel LaRusso goes through a significant catharsis. After being an angry, resentful man throughout Cobra Kai season 5, Daniel realigns himself with Mr. Miyagi's philosophies by learning how "everything be better" when "whole life have balance." This clearly made LaRusso season 5's main character.
Cobra Kai Began As Johnny Lawrence's Story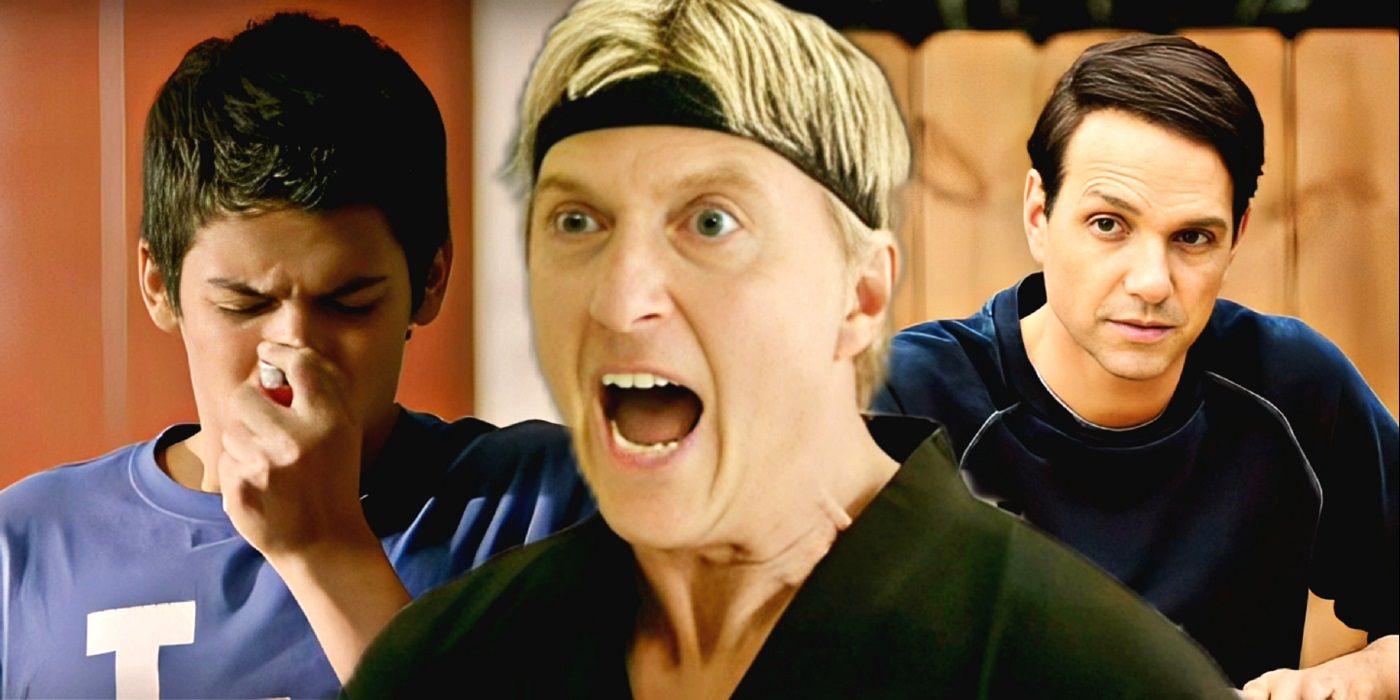 In its initial seasons, Cobra Kai was more about Johnny Lawrence and Miguel than Daniel and every other character. Daniel, in fact, was portrayed as somewhat of an anti-hero in Cobra Kai season 1 who could not stand the idea of Johnny Lawrence doing better in life by teaching kids karate. The show even tried portraying Cobra Kai and its "strike first, strike hard, no mercy" philosophy in a neutral light by highlighting how it helped characters like Eli and Miguel fight their bullies and insecurities. This allowed Lawrence to truly shine as a sensei, paving the way for him to redeem himself.
Miguel's All-Valley win further reinstates that Cobra Kai's primary focus was to flip the character beats set by the Karate Kid movies. John Kreese's introduction as the show's villain also played a crucial role in emphasizing that the series is about Lawrence since Kreese was a demon from his past. Although Daniel also perceived Kreese as his enemy, Johnny Lawrence had more of a love-hate relationship with his sensei, initially making him a vulnerable target for Kreese's manipulations.
However, after Kreese ended up in prison towards the end of Cobra Kai season 4, the show hardly had anything more to add to Johnny Lawrence's narrative. Owing to this, Johnny Lawrence got demoted to being a secondary protagonist in Daniel LaRusso's Cobra Kai season 5 story. Considering how Johnny Lawrence and his role as a karate sensei is a mere subset of the Miyagi Do dojo after season 5 and Cobra Kai has been established as the dojo for the show's villains, it seems unlikely that Cobra Kai season 6 will promote Lawrence to his main character status from the earlier seasons.
Cobra Kai Would Have To Focus On Daniel LaRusso Eventually

Since Daniel LaRusso's story and his dynamic with Mr. Miyagi set the foundation of the franchise's Miyagi verse, it is understandable why Cobra Kai had to eventually drift its focus back on the bona fide karate kid. While it is still commendable how Cobra Kai retconned the good vs. bad approach of the original series and took a more balanced approach towards portraying rivalries, most of the franchise's initial Karate Kid arcs were tied to Daniel LaRusso. Therefore, to maintain the sense of nostalgia that made the Netflix series so popular in the first place, Cobra Kai had to bring back players from LaRusso's past.
Johnny Lawrence only appeared in the first Karate Kid movie, leaving the show with a limited pool of backstory to work with. Despite the decline in the franchise's quality after the second movie, Daniel remained the main character for three Karate Kid movies, leaving immense room for the franchise to expand his narrative in many new directions in Cobra Kai. However, even though it made narrative sense for Johnny Lawrence's storyline to take a backseat in Cobra Kai's recent season, it is hard not to hope that season 6 will balance his screen time with Daniel LaRusso's and give him the well-rounded redemption and closure he deserves.
on bbc news
on hindi news
on the news today
on channel 7 news
ôrf news
campo grande news ônibus
ôpera news
campo grande news greve de ônibus
l1 news horário dos ônibus
l1 news ônibus
lago azul news ônibus
news österreich
news österreich heute
news österreich aktuell
news öffentlicher dienst
news österreich corona
news öl
news österreich orf
news ö3
news österreich heute aktuell
news österreich sport
ö24 news
ölpreis news
öbb news
ösv news
österreich news krone
övp news
özil news
öffentlicher dienst news 2023
österreich promi news