Summary
Yohan and Daniele's relationship's shaky, but they're still together despite their fight in 90 Day Fiancé: The Other Way episode 19.
Yohan feels cheated by Daniele because she moved to the Dominican Republic instead of fulfilling his American dream, leading him to take money from her bank account.
Yohan gets frustrated with Daniele and decides to leave her. He packs his clothes and takes their dog with him. It's uncertain if they'll reconcile in the future.
90 Day Fiancé: The Other Way star Yohan Geronimo's current relationship status with Daniele Gates is puzzling at best, but it doesn't mean they aren't together after their fight in episode 19. Yohan's a 32-year-old from the Dominican Republic. Daniele, 43, began dating when she met him during a vacation. They got married within five months, and Daniele moved to his country after quitting her teaching job in New York. Yohan had other plans when he married Daniele, but those dreams haven't come true yet.
Daniele crushed Yohan's dreams of coming to the U.S. by moving to the Dominican Republic herself. Yohan had even begun learning English, so he could work in America and send money back home to his loved ones. Yohan held a grudge against Daniele for not fulfilling his American dream. When she finally agreed to take him to America, she wanted him to apply for a tourist visa and not a spousal visa. Daniele couldn't trust Yohan enough to bring him to her country. However, Yohan had only married Daniele because she was American and had promised him a good life.
Related: 20 Best Reality TV Shows Right Now
Yohan Is Feeling Cheated By Daniele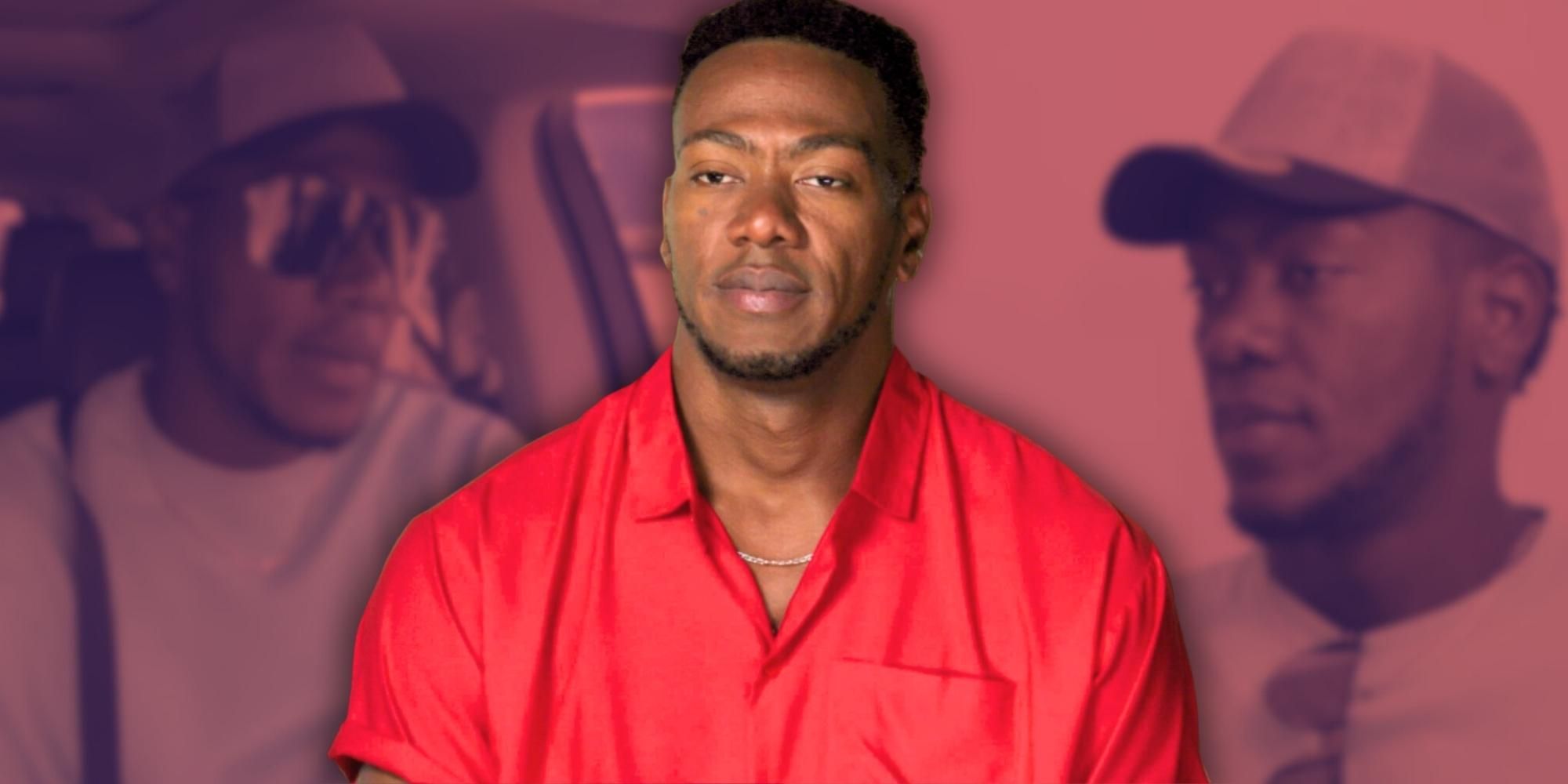 Yohan started to take money from Daniele's bank account since he felt like Daniele wasn't giving him what she'd promised. Daniele caught Yohan after he used her ATM card to withdraw a total of $160. Daniele wasn't bothered by him taking the money but by the fact that he'd said he kept denying it despite her asking multiple times. Daniele gave Yohan an ultimatum that she'd require half of the money they spent as a couple at the start of every month. If he didn't pay for it, he could go stay at his mom's house. Daniele asked Yohan for rent money again in episode 19.
Daniele said he'd agreed to give 70,500 pesos for half of the things in the house. Yohan claimed he did not have any savings but only had debts because he was paying for the house and the rent of their car. Yohan claimed he didn't have anything left for himself, not even a pair of shorts. Yohan reminded Daniele that she never told him he'd have to pay 75,000 pesos to live together with her when she moved to the DR. "You said we'll have a good life, and you said I'd get my papers. I don't have ****," he told his wife.
Yohan Leaves The Apartment With Daniele's Dog In Preview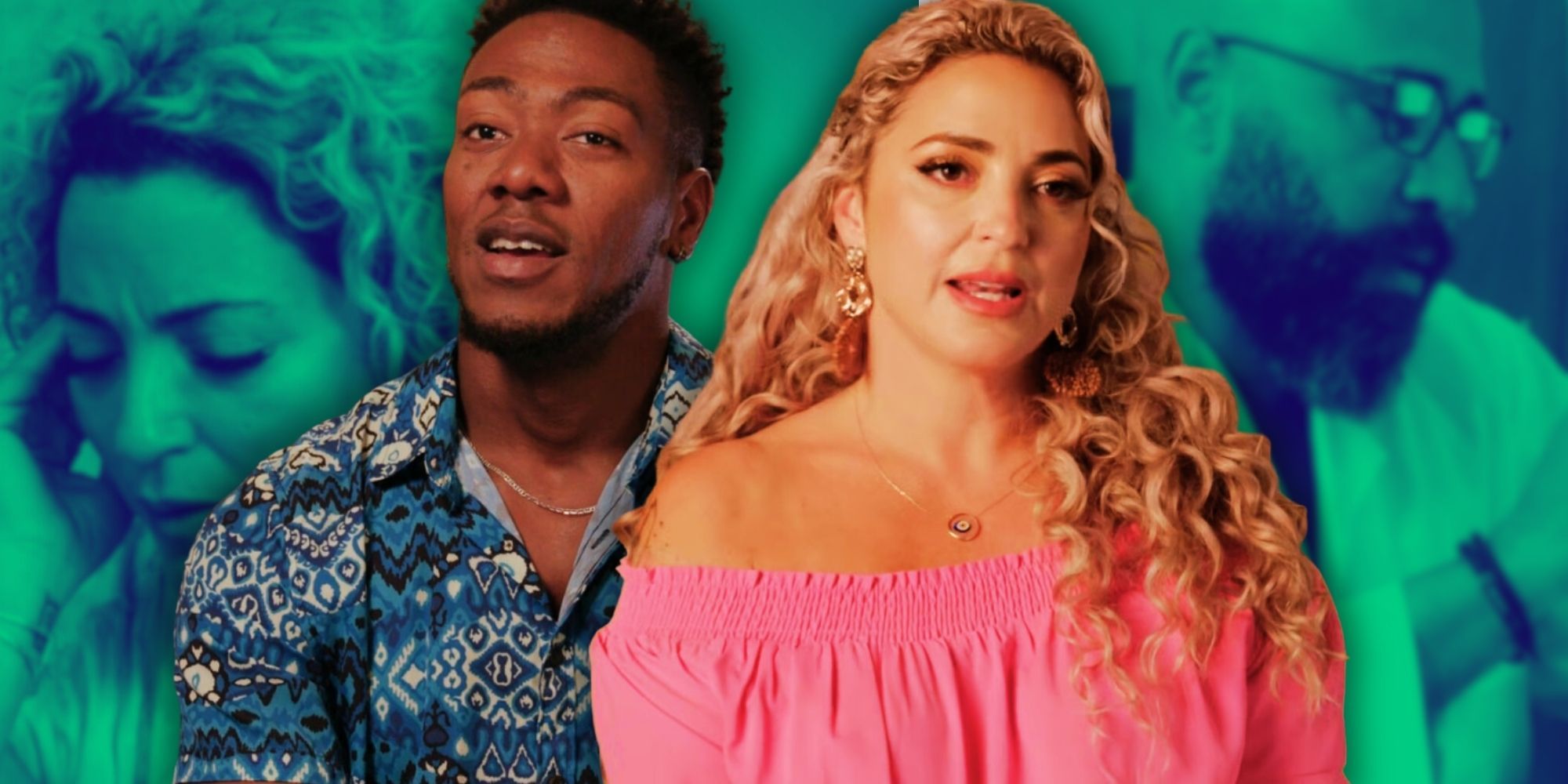 Yohan told Daniele she'd helped him with "nothing" so far. "This relationship is going nowhere," he added. Yohan told Daniele he was tired and was leaving her because he'd had enough. The preview for the next episode of 90 Day Fiancé: The Other Way showed Yohan packing all his clothes into a suitcase while Daniele kept telling him she had bought the clothes for him, so they weren't his to take. "I'm at the end of my rope," Yohan told the cameras before picking up their dog, Gizmo, and walking out of the door. "Gimme the dog," Daniele could be heard screaming at the end of the clip.
Is Yohan Back Together With Daniele For Christmas 2023?
There was talk of Yohan and Daniele getting divorced at the end of 90 Day Fiancé: The Other Way season 4. However, the couple decided to get therapy and stayed together to film season 5. Both Daniele and Yohan's social media pages do not indicate that they are still together. Her current IG updates reveal Daniele is in America, but none of her updates feature Yohan. He did spark rumors of making it to the U.S. in September 2023. However, Yohan revealed the photo was clicked in the DR.
Still, according to an InTouch report, Daniele suggested she and Yohan were still married via her Instagram Stories in June 2023. It's certain that Daniele and Yohan want to keep playing mind games with fans and suggest they aren't together anymore until they reveal the truth during the 90 Day Fiancé: The Other Way season 5 Tell All. Fans will have to keep watching to find out the outcome of their marriage.
90 Day Fiancé: The Other Way airs Mondays at 8 p.m. EDT on TLC.
Source: Daniele Gates/Instagram, Yohan Geronimo/Instagram, InTouch
Release Date:

2019-06-03

Genres:

Reality

Seasons:

4

Summary:

90 Day Fiance: The Other Way flips the script on the original series – couples that have never met face to face and have 90 days to get married switches roles – the American in the relationship will now head overseas for their culture shock. India, Mexico, Ethiopia, and Russia are just some of the countries where the show will observe the blossoming (or faltering) 90-day relationship that will end happily ever after or a one-way ticket back with heartbreak.

Story By:

Jenny Slatten, Sumit Singh, Ariela Weinberg, Deavan Clegg.

Writers:

Matt Sharp

Network:

TLC

Streaming Service:

TLC GO

Franchise(s):

90 Day Fiancé

Directors:

Matt Sharp

on bbc news
on hindi news
on the news today
on channel 7 news
ôrf news
campo grande news ônibus
ôpera news
campo grande news greve de ônibus
l1 news horário dos ônibus
l1 news ônibus
lago azul news ônibus
news österreich
news österreich heute
news österreich aktuell
news öffentlicher dienst
news österreich corona
news öl
news österreich orf
news ö3
news österreich heute aktuell
news österreich sport
ö24 news
ölpreis news
öbb news
ösv news
österreich news krone
övp news
özil news
öffentlicher dienst news 2023
österreich promi news