Summary
Cillian Murphy regrets not being part of Christopher Nolan's Interstellar, finding it emotional and impactful.
He believes that Interstellar or Dunkirk would make a good double feature with Oppenheimer due to their similar themes.
Oppenheimer has surpassed Interstellar at the box office and is now aiming to catch up to Nolan's Inception in terms of gross earnings.
Oppenheimer star Cillian Murphy hasn't only worked in several Christopher Nolan projects, he's as much of a fan of the acclaimed director as many moviegoers. In fact, he's so enthusiastic about the filmmaker, that he deeply regrets not being part of one of his most popular movies. Oppenheimer marks the first opportunity Nolan gave to Murphy to lead one of his productions, since the actor has already played minor roles in The Dark Knight trilogy, Inception and Dunkirk. However, there's one particular movie in Nolan's filmography that the star from Peaky Blinders really wishes he starred in.
While speaking with The Independent, the actor was asked which film from the director's career he would have love to have been in besides the ones he has already been part of. And it did not take Murphy long to answer…
"I adore Interstellar just because I find it so emotional. I remember seeing it in the cinema when I had little kids. It just had a big impact on me. It broke my heart. I love watching his films when I'm not in them because you don't have to freak out about the size of your ears, or whatever."
Murphy was also able to choose which of the past Nolan's movies would be good to combine with Oppenheimer for a double feature, and he didn't hesitate to cry Interstellar once again:
"You could go Interstellar, which is very… explores similar scientific, physics themes. Or you could watch Dunkirk, which is also set in World War II. Dunkirk is shorter, so that might be a good match 'cause it's like an hour-and-a-half, and then you can go into ['Oppenheimer']."
Released in 2014 and starring Matthew McConaughey, Anne Hathaway, Jessica Chastain, Bill Irwin, Ellen Burstyn, Matt Damon, and Michael Caine, Interstellar follows the story of group of scientists who are sent to space to find a new planet where humanity can get a new start. Interstellar has since become one of Nolan's best-loved movies, and no doubt Cillian Murphy would have fit in nicely with the rest of the stellar cast.
Related: How Interstellar Has Become One of Christopher Nolan's Most Beloved Movies
Oppenheimer Has Already Left Interstellar Behind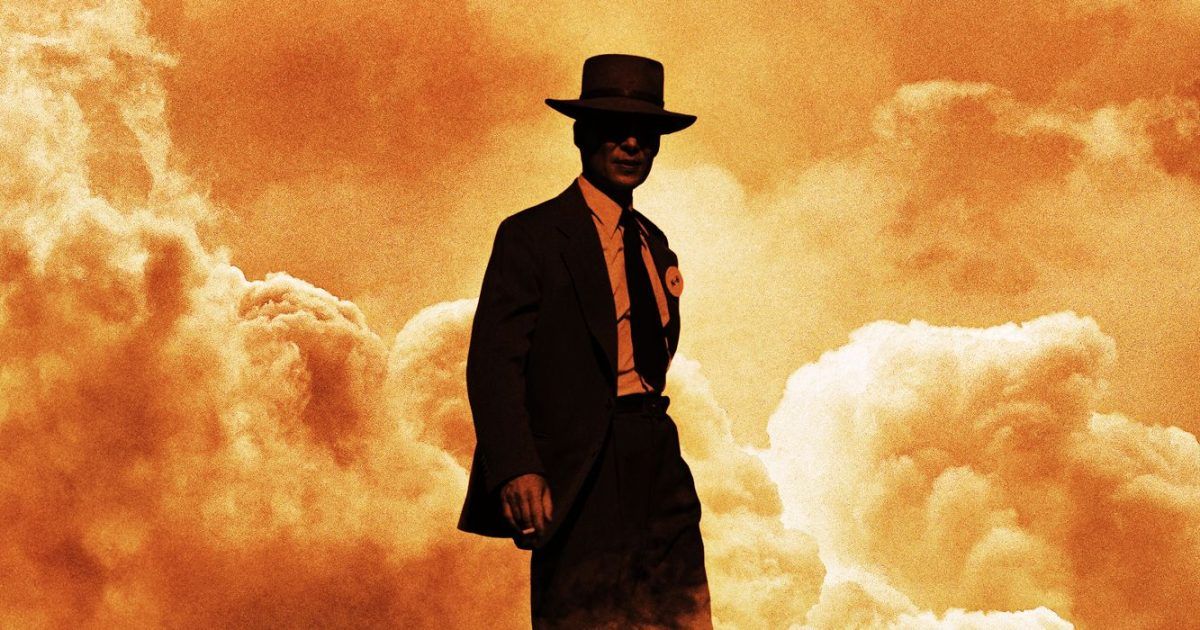 The Robert J. Oppenheimer biopic recently entered into the highest-grossing R-rated films top ten, and is now at the seventh spot after leaving 2017's Logan behind, reaching and going over the $650 million dollars barrier. That means, right now, Nolan's latest hit has surpassed another of his biggest titles.
According to The Numbers, Oppenheimer's past weekend's box office performance left the movie above Interstellar, which has a total grossing of $647.8 million worldwide. So, right now, the Cillian Murphy-led project is going after another of the films he made with Nolan, Inception.
The 2010 movie starring Leonardo DiCaprio is currently at the top 3 of the filmmaker's highest-grossing projects, just behind The Dark Knight and The Dark Knight Rises, with a total of $738.5 million dollars. And while Oppenheimer is still pretty far from that number, since the movie has beaten all the projections made before its release, anything can happen.
Oppenheimer is currently the sixth highest-grossing film of 2023, right behind Spider-Man: Across the Spider-Verse, Fast X, Guardians of the Galaxy Vol. 3, Barbie and The Super Mario Bros. Movie.
on bbc news
on hindi news
on the news today
on channel 7 news
ôrf news
campo grande news ônibus
ôpera news
campo grande news greve de ônibus
l1 news horário dos ônibus
l1 news ônibus
lago azul news ônibus
news österreich
news österreich heute
news österreich aktuell
news öffentlicher dienst
news österreich corona
news öl
news österreich orf
news ö3
news österreich heute aktuell
news österreich sport
ö24 news
ölpreis news
öbb news
ösv news
österreich news krone
övp news
özil news
öffentlicher dienst news 2023
österreich promi news