CBS has long been known for its sitcom prowess. They are, after all, the home to situational comedy classics like I Love Lucy, M*A*S*H, and The Big Bang Theory.
But what about the shows they don't stick with?
Cancelations can come from anywhere, at any time. Usually, they're based on a show's financial health; when viewership is down, there are fewer eyes on the products being advertised. While the constant influx of cancelation notices can feel like whiplash, current research actually demonstrates that networks have canceled fewer shows in recent years.
So, as we wait with bated breath for the next round of purges, it is important to remember the CBS sitcoms we've lost in the past ten years, in hopes they might help to divine the future of current programming.
The Crazy Ones (2014)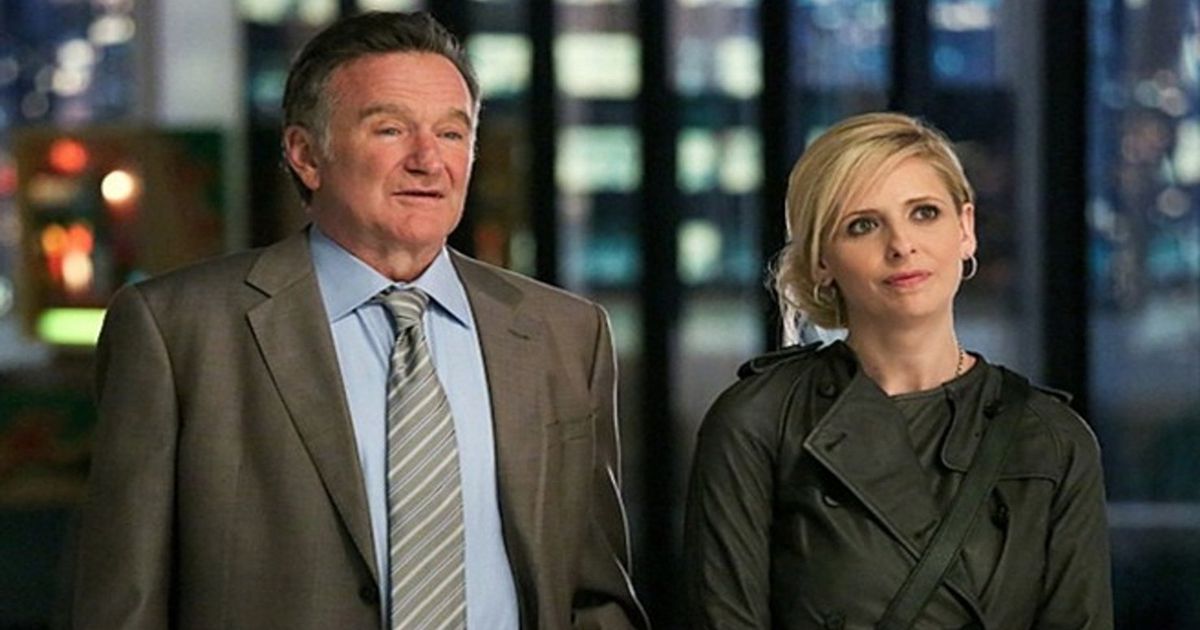 Sarah Michelle Gellar and Robin Williams starred in The Crazy Ones as a father/daughter advertising team in what would prove to be the comedian's last television role. The series also marked the end of Robin's nearly 30-year hiatus from the television medium.
Each episode closed with an outtake reel chock-full of zany one-liners from the cast. Ratings unfortunately plummeted shortly after it premiered as the Season's #1 new show, and the series was canceled after just one season — a mere three months prior to Williams' death. The Crazy Ones is now available to buy or rent.
Bad Teacher (2014)

Based on the subversive Cameron Diaz movie of the same name, the television version Bad Teacher featured Ari Graynor in the titular role. Framed by comedic counterparts Sara Gilbert and Ryan Hansen, the show also featured Kristin Davis and David Alan Grier.
Unfortunately, the series did not do nearly as well as the movie. While the show was canceled after only a few episodes, the remainder of the season aired over the summer. The series itself is available to stream on Crackle.
The Millers (2015)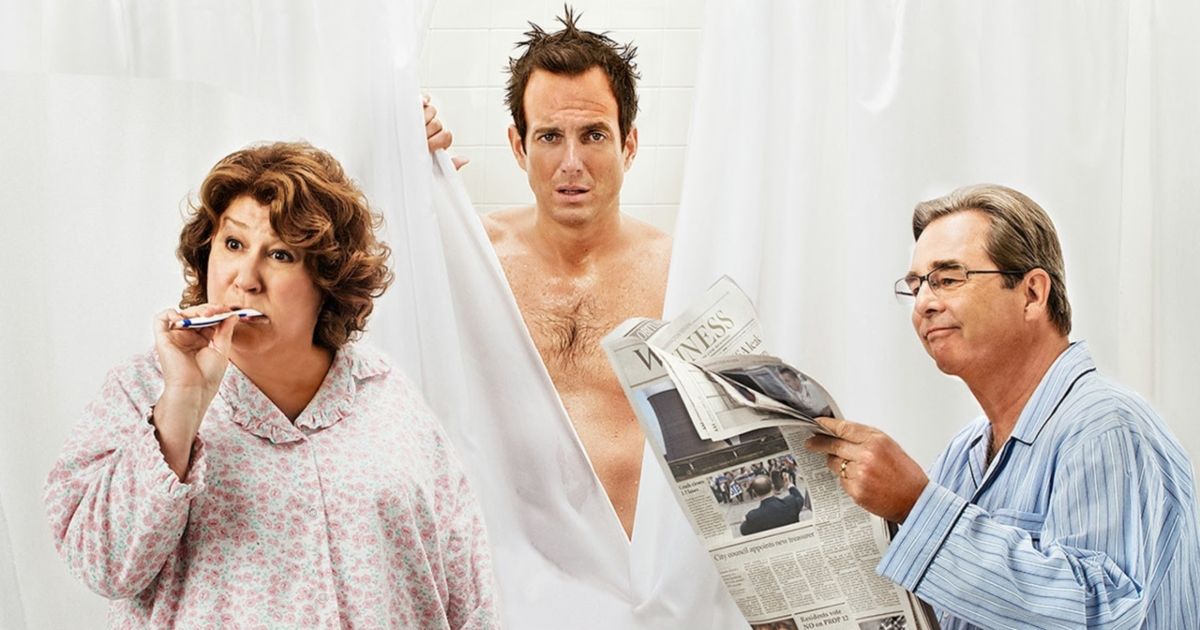 The Millers brought a whole new meaning to the term wife swap. In it, two bickering parents, played by Margo Martindale and Beau Bridges, separate after years of marriage, and move in with their grown children, played by Will Arnett and Jayma Mays respectively.
While the show received stellar reviews, it was canceled while filming for Season Two was well underway. The producers decided to wrap up filming of the 11th episode so the below-the-line crew could get paid. Said Martindale of the cancelation, "It was a complete shock." This show is now available to rent or purchase.
Related: 9 Movies and TV Shows That Were Canceled in the Middle of Production
Angel from Hell (2016)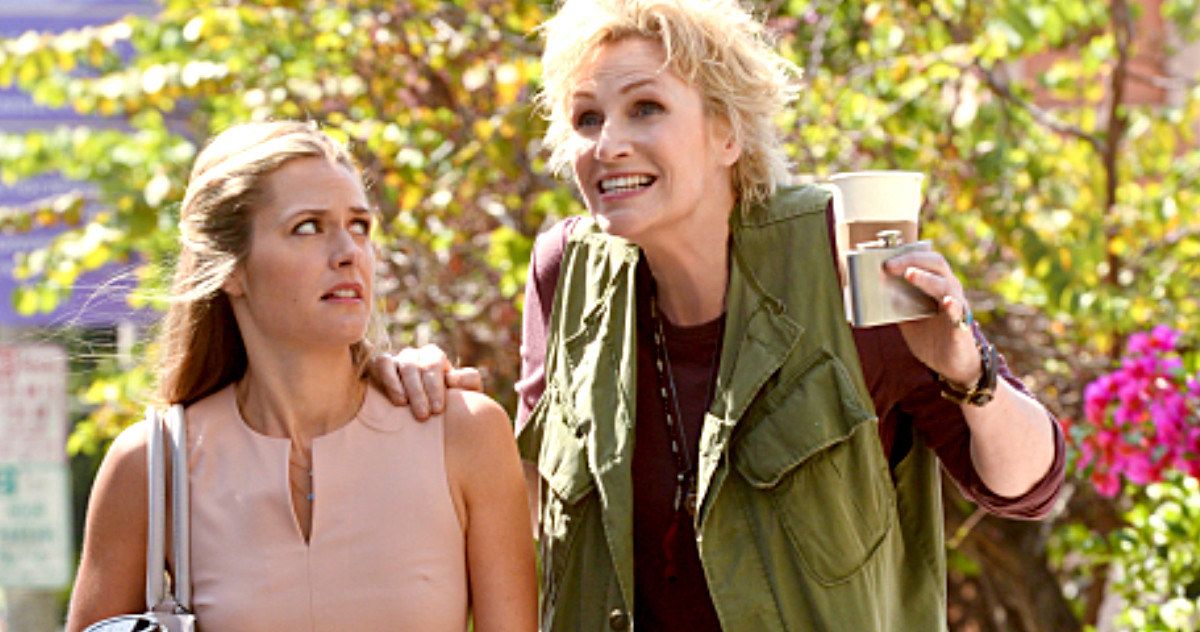 One year after Glee's final curtain call, Jane Lynch was called upon to play the titular misbegotten angel to Maggie Lawson's doctor in Angel from Hell. The two played well off of each other, with Lynch as the seemingly inebriated nut to Lawson's driven determination. Unfortunately, the show was pulled after just five episodes, though the rest of them did air over the summer. The show is now available for rent or purchase.
The Great Indoors (2017)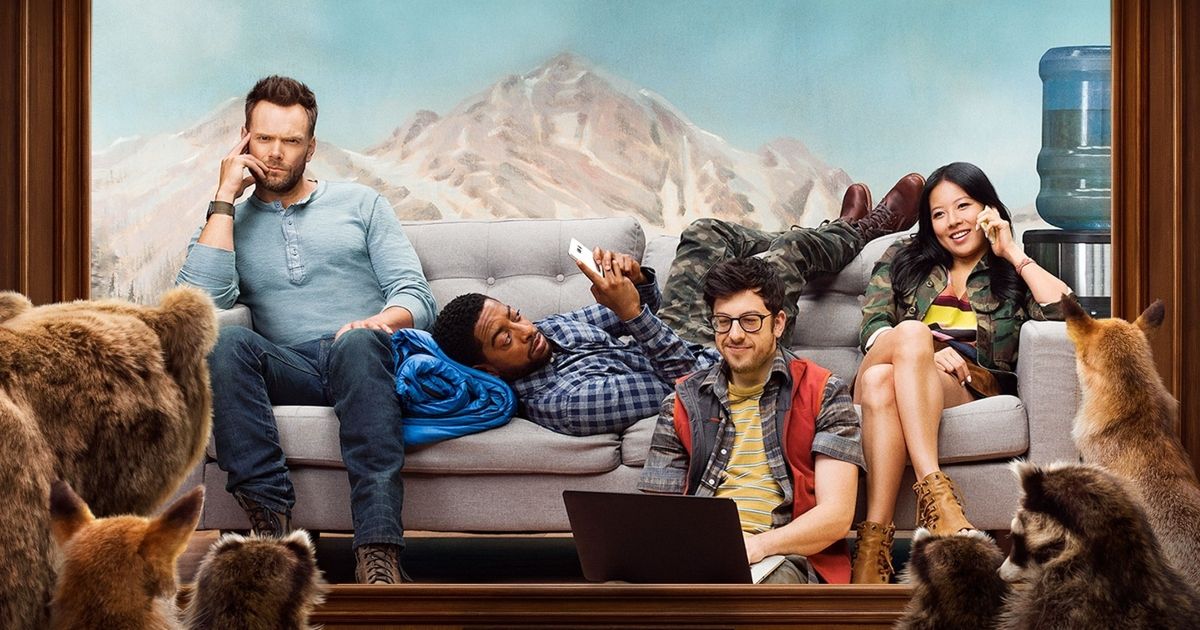 In The Great Indoors, a once-avid adventure reporter, played by funnyman Joel McHale, must adapt to the changing times when he's put in charge of the digital department of a now web-only magazine. Even having a boss played by Stephen Fry couldn't save this show, and soon enough, this series went the way of many a new zine after just one season. McHale is currently starring in Animal Control on the rival network FOX. The remnants of this series are now available to stream on Pluto.
Superior Donuts (2017)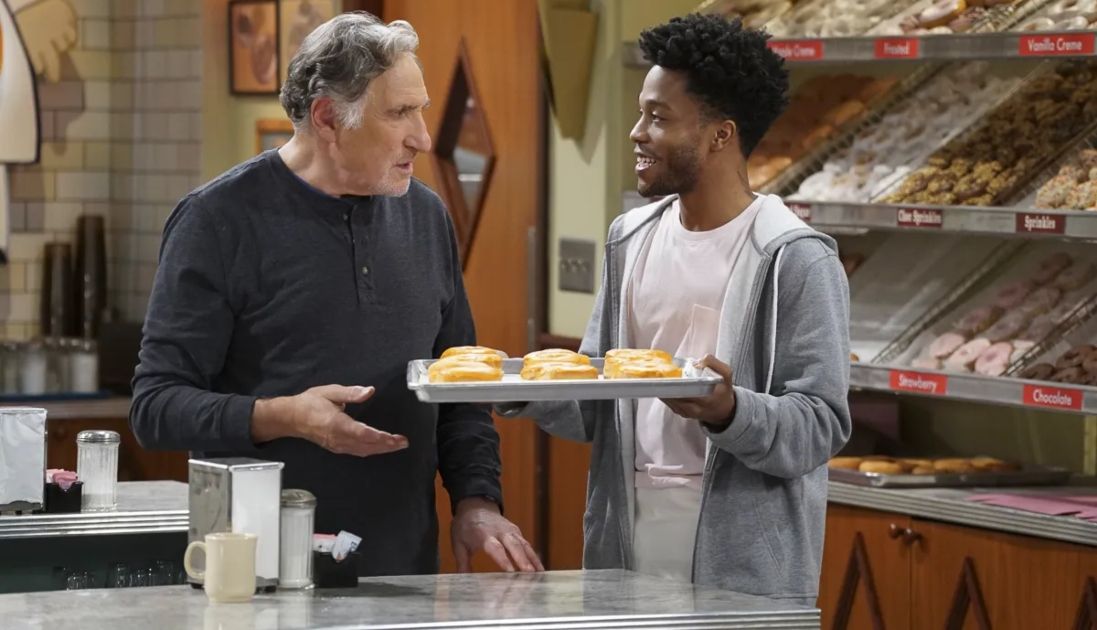 Superior Donuts is based on a script written by acclaimed August: Osage County playwright Tracy Letts. By itself, the play was initially lauded as sitcom-like. Bringing it to the small screen, then, seemed to be a no-brainer. Judd Hirsch played the titular store's owner, a mainstay on his ever-evolving Chicago street. Jermaine Fowler played the store's new hire, an up-and-comer eager to prove his worth.
The side cast of characters was heavily stacked, from Katey Sagal to David Koechner. Unfortunately, the show was canceled after just two seasons due to low ratings. Those still craving this sitcom can check it out on Paramount + or the Roku Channel.
The Odd Couple (2017)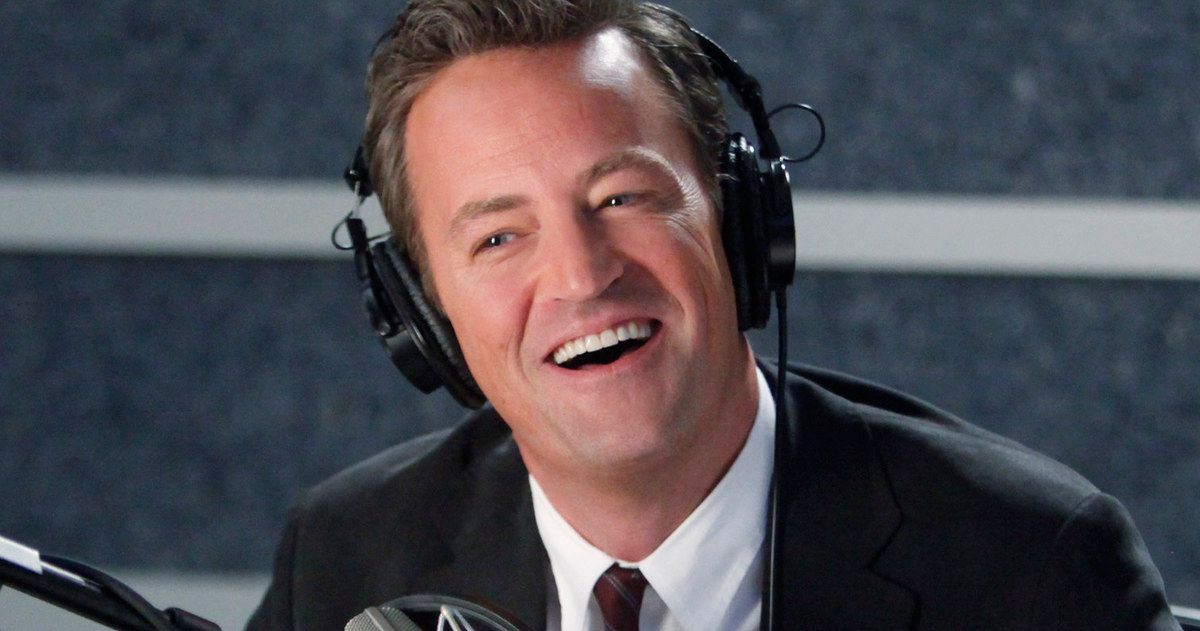 In what may have been the very definition of overkill, the seventh iteration of this original Neil Simon play failed to introduce anything new to audiences when it premiered. This is in spite of its strong casting choices, in the form of Matthew Perry and Thomas Lennon, who had previously worked together on the film 17 Again.
Of The Odd Couple, Perry said he'd always wanted to play Oscar Madison, so much so that he co-wrote and produced the pilot. Unfortunately, the writing was on the wall by Season three when CBS opted to not give the reboot a backorder. Viewers can stream it for free now on Paramount +.
Related: 10 TV Shows That Were Canceled More Than Once
9JKL (2018)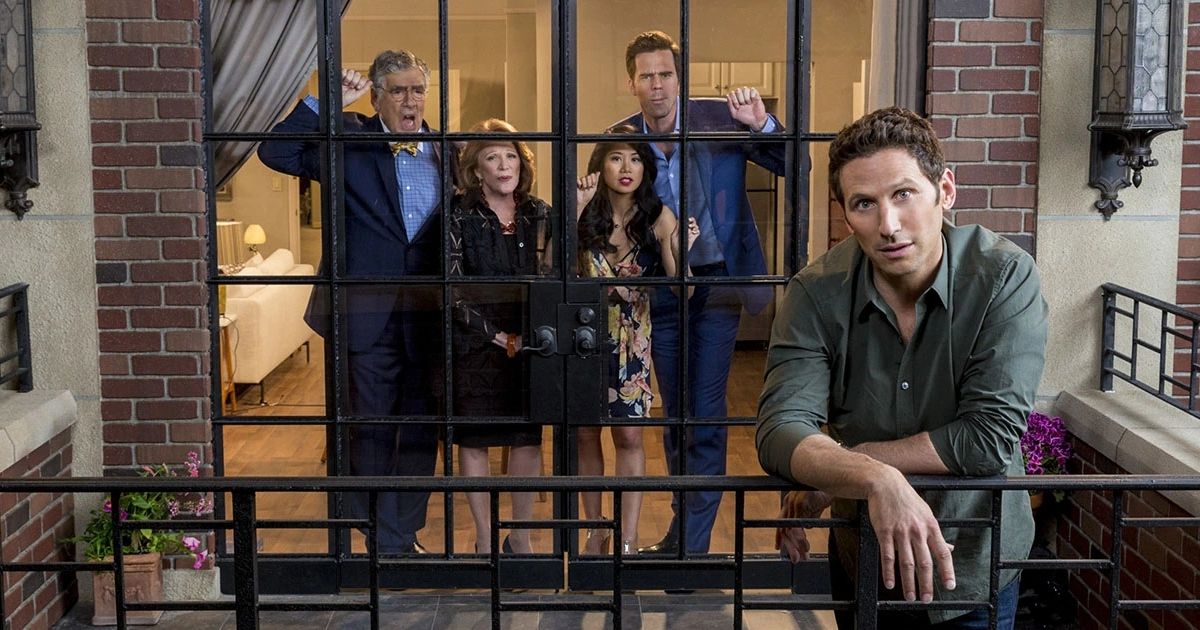 9JKL, which featured Mark Feuerstein of Royal Pains fame, told the story of a time in his life when him and his family lived in three consecutive apartments. Also on hand were heavyweights Elliott Gold and Linda Lavin (who had played his mother in the series Conrad Bloom), along with the ever-hilarious David Walton. In real life, Feuerstein also lived with his wife, executive producer Dana Klein, during this time.
A combination of factors played into the cancelation of this series, including, but not limited to declining ratings and the need for airtime. All episodes are currently available to rent or purchase.
Me, Myself and I (2018)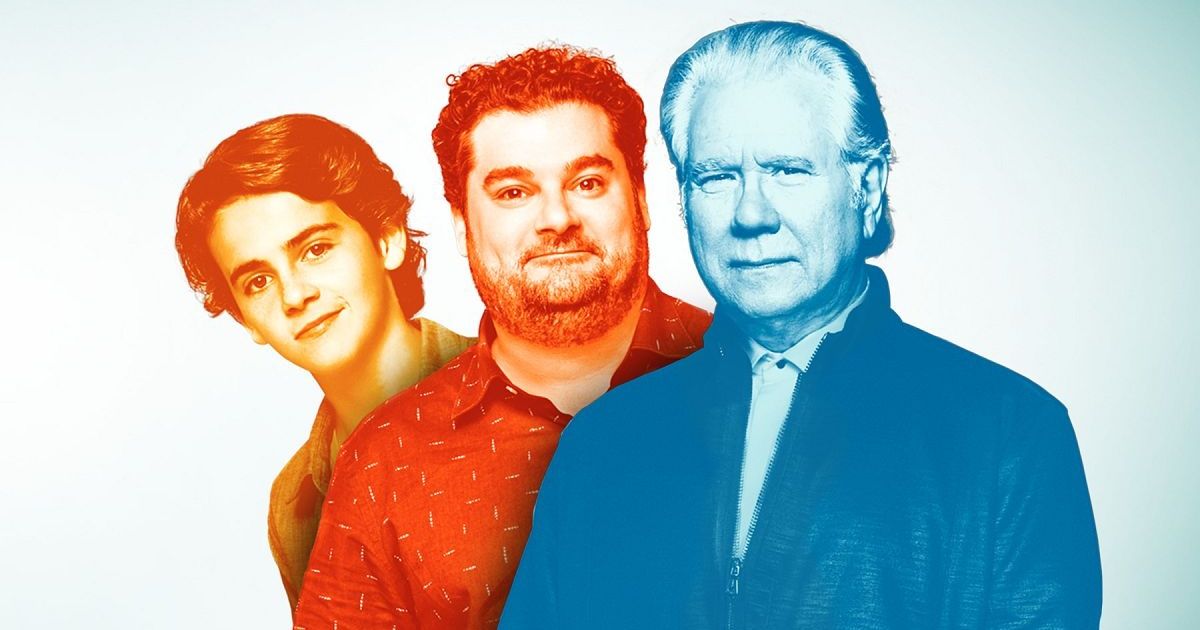 Telling a story from the point of view of multiple characters in a sitcom is nothing new. Telling a story from the point of view of the same man during three very different periods of his life, however, is. Me, Myself, and I featured Jack Dylan Grazer as Young Alex, Bobby Moynihan as Mid-Life Alex, and John Larroquette as Older Alex.
In spite of its high reviewer ranking, this refreshing experiment was pulled from CBS after the first six episodes failed to pull free from last place on their Monday night line-up. Viewers can currently find it streaming on Paramount +.
Kevin Can Wait (2018) and Carol's Second Act (2020)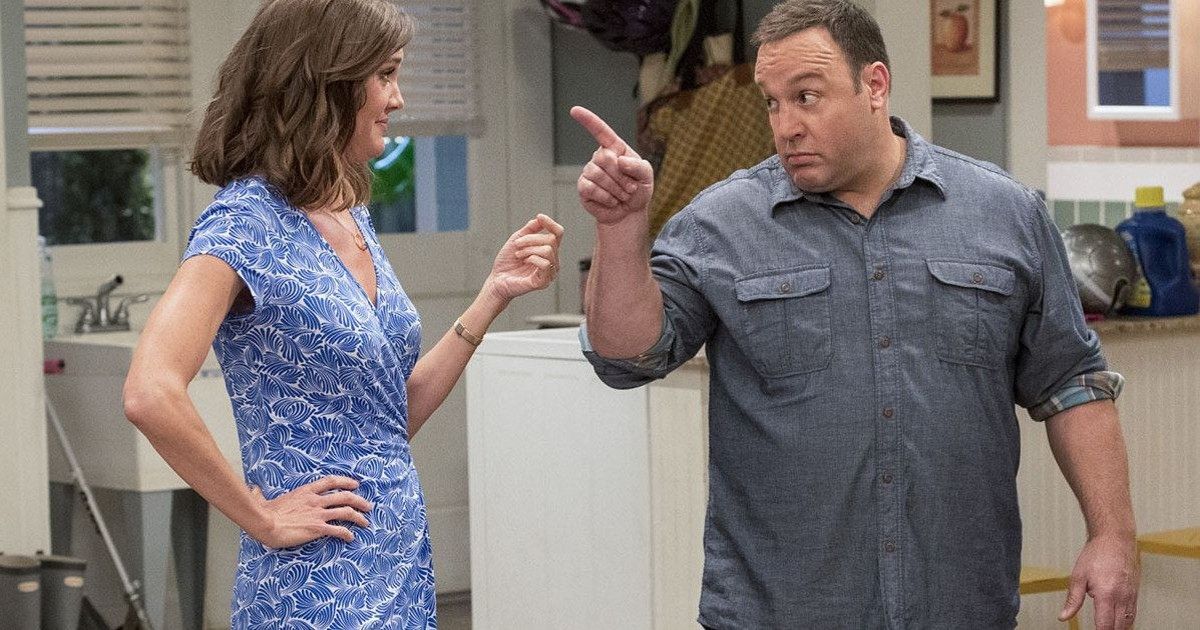 Kevin Can Wait and Carol's Second Act are linked in cancelation from one common flaw — their refurbishment of successful sitcom casts. While every headliner here is a powerhouse talent in their own right (from Leah Remini and Kevin James to Patricia Heaton), what these shows lacked was the substance to stand apart from their big names. In the era of streaming, fresh material must stand out. Both of these shows lasted two seasons, one right after the other.
It should be noted that, in the case of Kevin Can Wait, James said, "We were literally just running out of ideas." The show also suffered from audience dysphoria after killing off a main character. While the character in question was not mentioned by name, a Creative Executive added that a creative decision between seasons alienated fans. Kevin Can Wait is currently available to stream on Peacock, while Carol's Second Act is available on Paramount.
Happy Together (2019)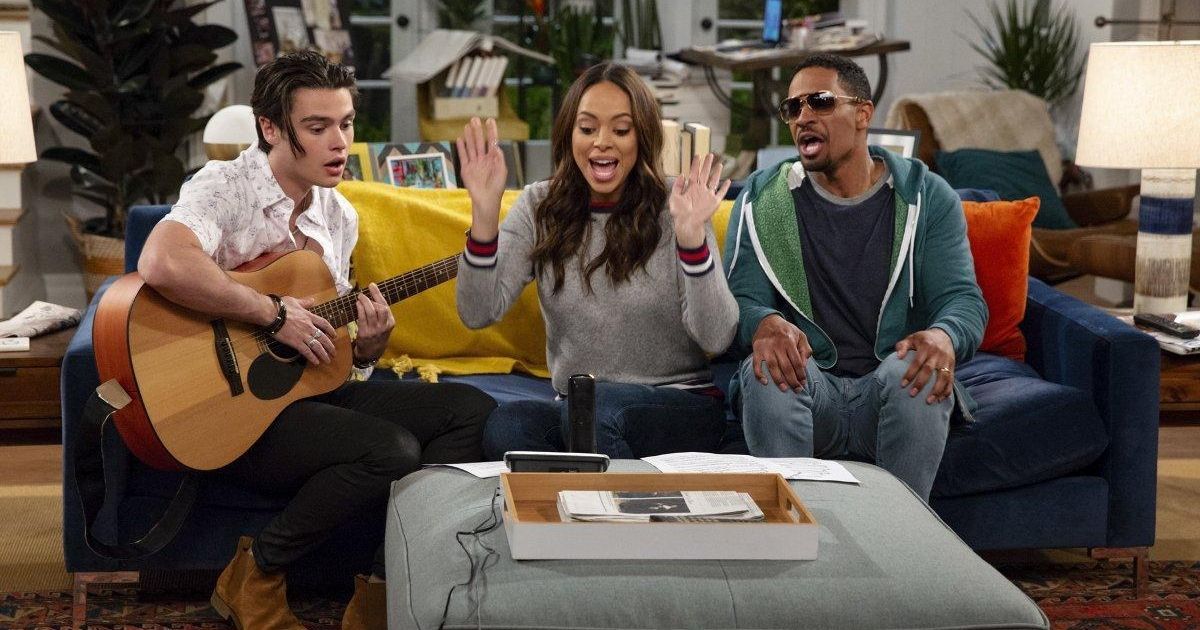 Happy Together featured Damon Wayans Jr. and Amber Stevens West as a millennial couple in a rut. Enter their new roommate, megastar Cooper James, played by Felix Mallard. While they were able to connect with their younger, cooler selves over the course of the season, audiences were unable to do the same. Luckily, Wayans Jr. is set to pair up with his father in a CBS project. Until then, Happy Together can be found streaming on Paramount + and the Roku Channel.
The Unicorn (2021)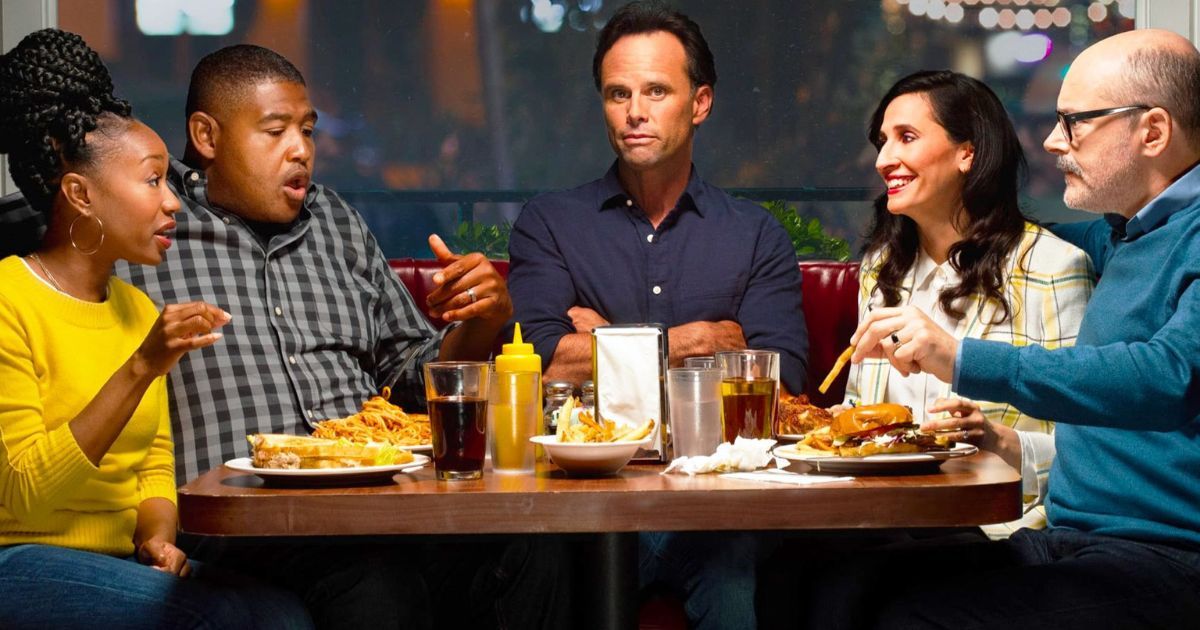 This quirky yet heartwarming sitcom brought new meaning to the idea of smiling through tears. In The Unicorn, a single father, played by Walton Goggins, emerges one year after his wife's death to the realization that a.) He's a single father and b.) As a widower, he's a hot commodity on the singles dating scene. While he is completely unprepared for both, the supporting cast of parents — composed of Michaela Watkins, Omar Benson Miller, Rob Corddry, and Maya Lynne Robinson — is there to help him every step of the way.
While refreshingly unique in its portrayal of grief, this series unfortunately languished in the ratings. It was eventually canceled after just two seasons. It is now available to stream on Paramount + and the Roku Channel.
Related: Netflix Boss Stands By Scrapping So Many Series: 'We Have Never Canceled a Successful Show'
How We Roll (2022)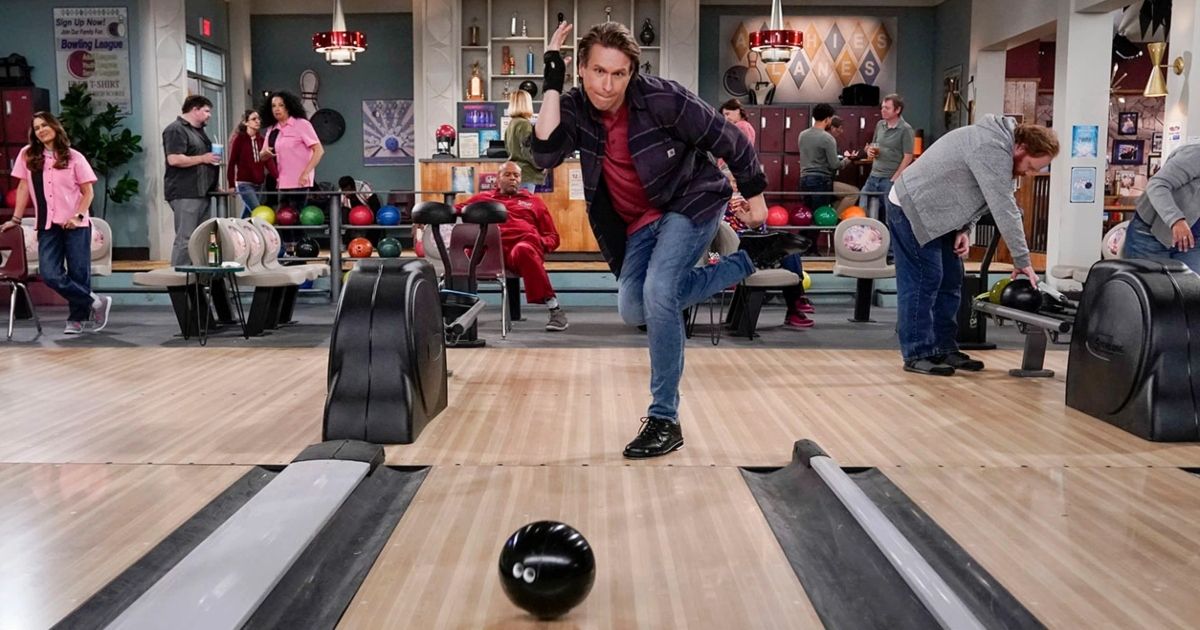 Comedian Pete Holmes is no stranger to the TV space. Known for his work with CollegeHumor, he's actually had several forays into the field, including The Pete Holmes Show and Crashing, along with several stand-up specials. How We Roll was meant to give him the chance at his own network comedy.
The series, which was based on the life of a pro bowler, did rake in a steady stream of viewers during its one season on the air. Unfortunately, it still ranked last among the network's other comedies. Fans looking to relive this show can catch it on the CBS app.
The United States of Al (2022)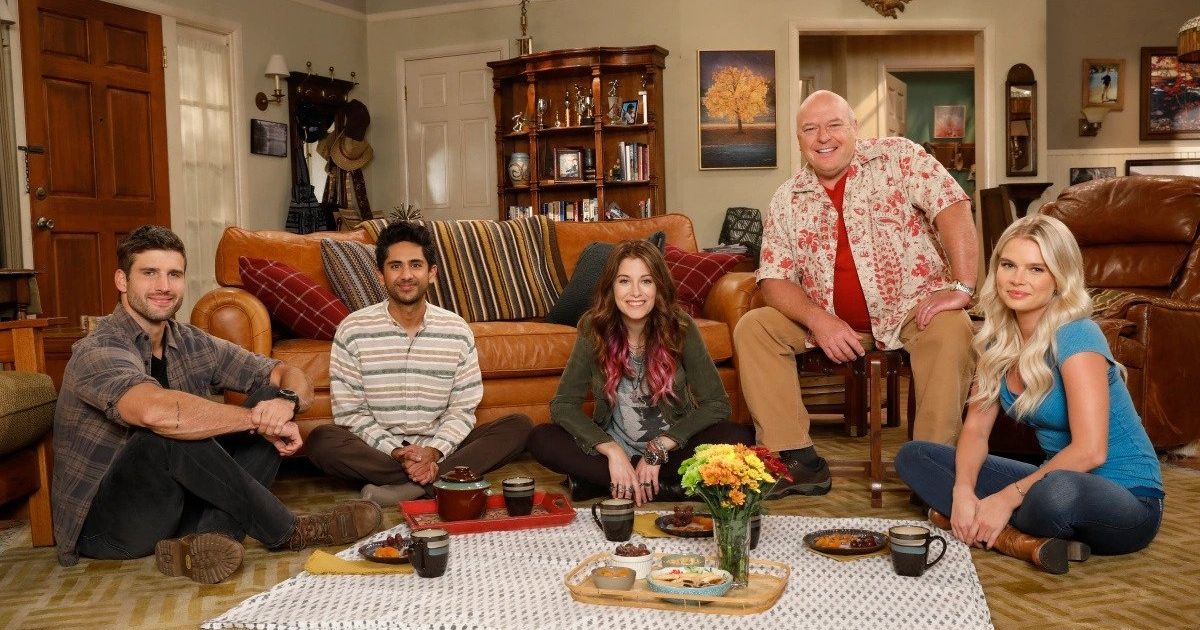 While Chuck Lorre is somewhat of a legend at CBS, not everything he touches lasts forever.
The United States of Al initially proved controversial in its casting of non-Afghan actor Adhir Kalyan in the titular role. In it, he played a former military interpreter who moves to the US alongside combat veteran Riley, played by Parker Young. Executive producer Reza Aslan defended the series, saying, "The dream for us has always been to get a Muslim protagonist on network television, someone who could really reframe the perceptions of so many Americans about Muslims or people from this broad region."
Season 2 correlated perfectly with the removal of American troops from Afghanistan. The show followed Riley and Al as they managed to get Al's sister out of imminent danger while fleeing the country. Said Young of the series, "… We get to show America what it is to be an Afghan interpreter, and specifically one that's made it to the States, which is a very true story. There are thousands of guys that are here that are trying to start this new life who are just grateful to be here. There are thousands that are in constant danger and thousands more that have been left behind."
The show, which continued to film without a live audience during COVID restrictions, was eventually let go after just two seasons. While the series finale provided little closure, series creators revealed that the show had hoped to bring more light to Al's family in future seasons. In the meantime, the show is currently free to stream on Paramount +.
Related: 10 Fan-Favorite TV Shows That Were Canceled Too Soon
B Positive (2022)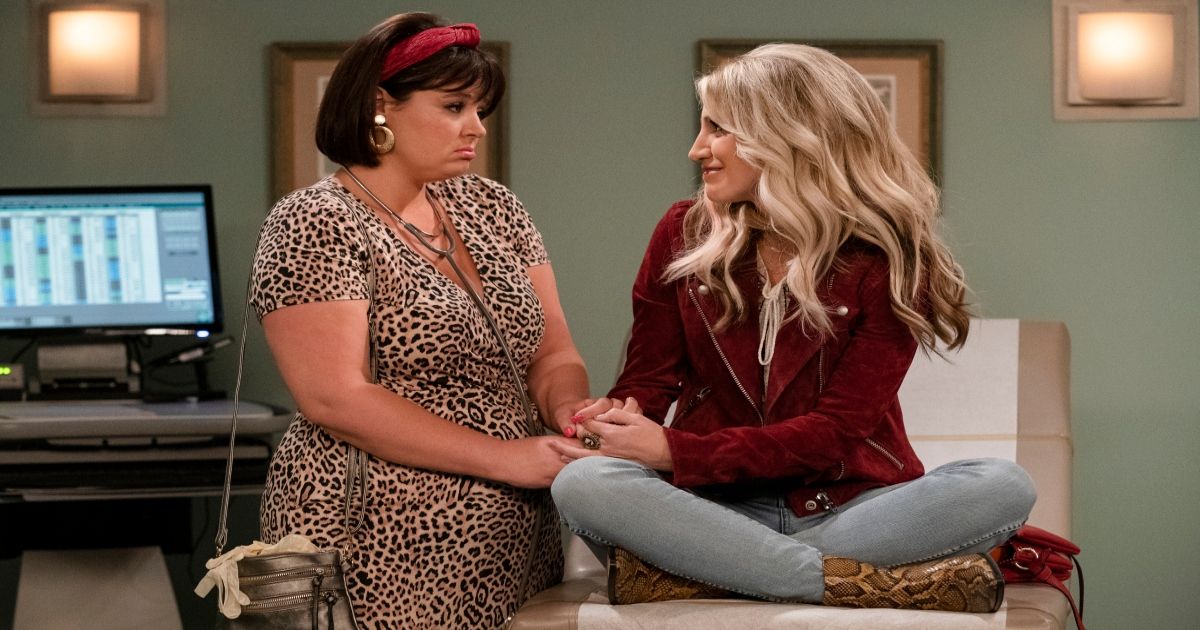 With a catchy intro and a seal of approval from producer Chuck Lorre, B Positive was set to sweep its Thursday nighttime slot when it was introduced in 2020.
The show followed Drew (Thomas Middleditch), a divorced therapist in need of a kidney, and party girl Gina, a blast from his past who offers to lend him one. Antics ensued over the first season as the mismatched pair prepared for the upcoming procedure. By the end of Season 1, viewers were left to wonder how the show would continue after resolving Drew's kidney crisis.
While the dialysis clinic and its cast of characters continued to play a role, the second season focused more on Gina's second act as the newly reformed owner of an assisted living facility. This change was due, in part, to creator and co-show runner Marco Pennette leaving the show (which had been loosely based on his experience to start).
While still entertaining, the show was canceled after a slight drop in ratings from the previous season. Currently, it's only available for rent or purchase.
Whatever the reason for their cancelation, these sitcoms might have made it past their expiration dates were their circumstances just a little different. With any luck, these shows can provide us with some guidance as to where the CBS ship will set sail next.