It's been nearly two decades since Buffy Anne Summers and her Scoobies fended off their last apocalypse in the finale of Buffy the Vampire Slayer. Though the show's lineage continued through its spinoff Angel and traversed into the realms of novels, video games, and graphic novels, the iconic 90s series still holds and prominent place in the hearts and minds of audiences.
Various stars walked the streets of Sunnydale during Buffy the Vampire Slayer's seven-season run, bringing the monster of the week show's various slayers, vampires, and demons to life. The supernatural series' influence still plays a significant hand in shaping popular culture, with even Star Trek: Strange New Worlds emulating the show's definitive musical episode, "Once More with Felling". Buffy the Vampire Slayer's cast similarly continues to shape the entertainment landscape, though, as Cordelia Chase actor Charisma Carpenter drew attention ton in 2021, the 90s show was not without its own behind-the-scenes turmoil.
RELATED: A Buffy Reboot Isn't Needed- Here's Why
16
Sarah Michelle Gellar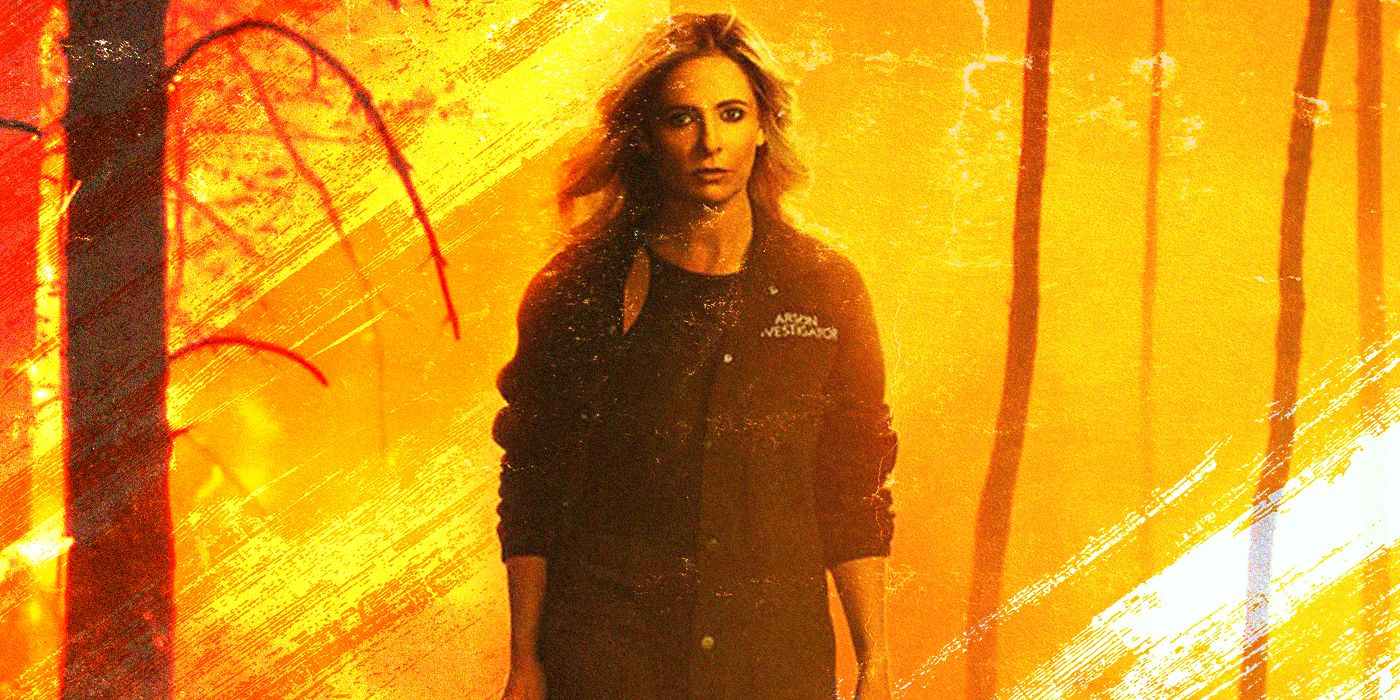 At the end of Buffy the Vampire Slayer, the show's titular protagonist decided it was no longer she alone who had to stand against the forces of supernatural darkness, imbuing every Potential with their full Slayer powers. Of course, this decision was not without its losses including her friend Anya Jenkins and off-again-on-again vampiric love interest Spike.
Gellar continues her entanglement with supernatural forces in her role as lycanthrope Kristin Ramsey on Paramount+'s Wolf Pack, though a potential second season for the werewolf series still remains up in the air. Other recent roles for Gellar included Do Revenge's authoritative Headmaster and back-to-back team-ups with director Kevin Smith for the film Clerks III and Netflix animated series Masters of the Universe: Revelation. In her personal life, Gellar's been married to her Scooby-Doo co-star Freddie Prinze Jr. since 2002 and the couple raise two children together.
15
Alyson Hannigan (& Alexis Denisof)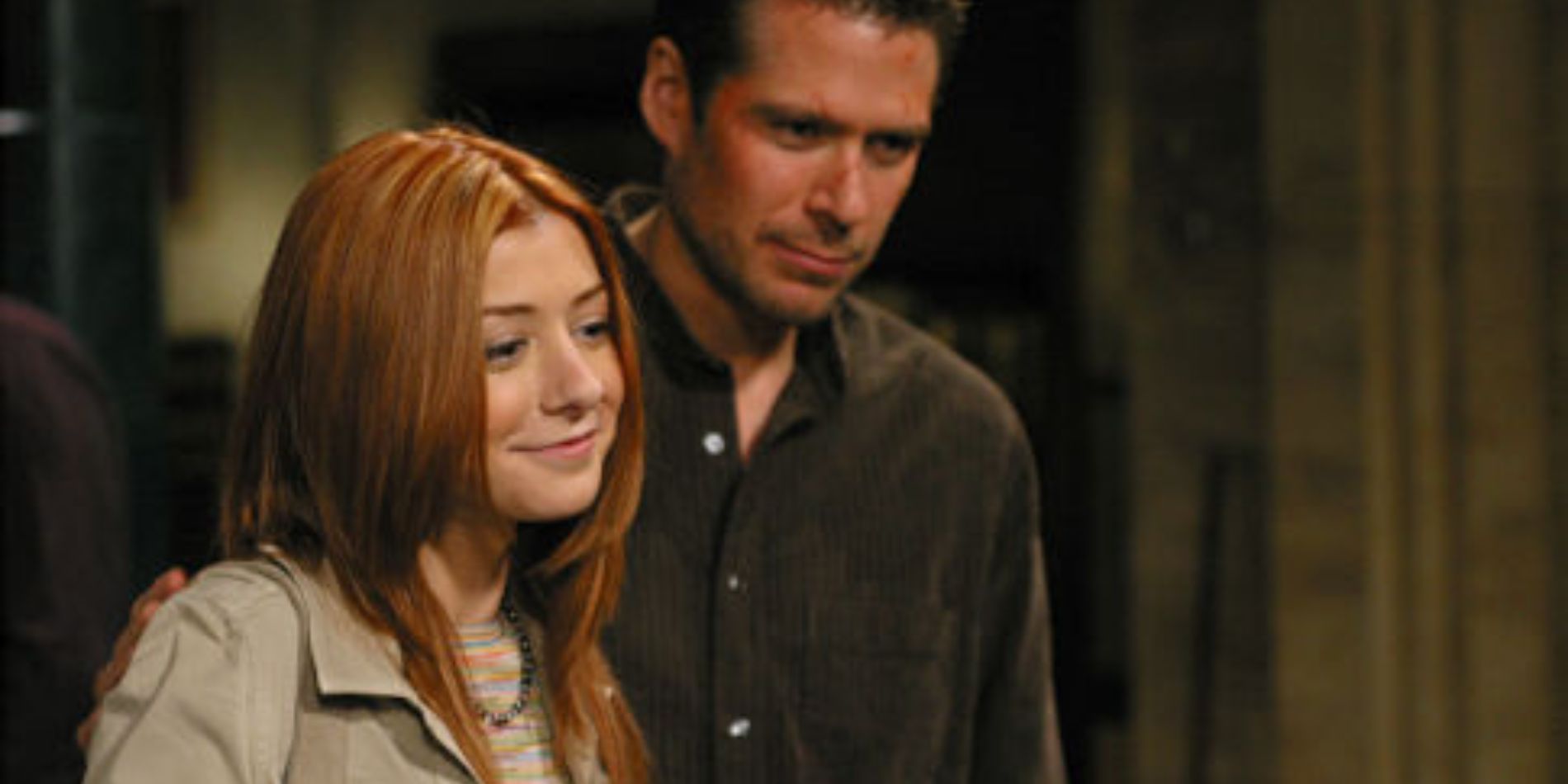 Much like Gellar, Willow Rosenberg actor Alyson Hannigan found herself raising a family with a co-star, one she first met on the set of Buffy the Vampire Slayer. Though the tremendously powerful witch Willow ended the series dating Potential Slayer Kennedy, Hannigan herself married Wesley Wyndham Price actor Alexis Denisof.
Wesley became a major player in Buffy the Vampire Slayer's spin-off Angel and Hannigan appeared beside her husband as Willow with cameo appearances in the series first and fourth seasons. Denisof returned the guest star favor on Hannigan's long-running sitcom How I Met Your Mother, where he played local news correspondent Sandy Rivers. Denisof returned to the role of the goofy news anchor for the recently canceled spin-off How I Met Your Father. The couple have two children together and recently attended the wedding of their Angel costar J. August Richards.
14
Nicholas Brendon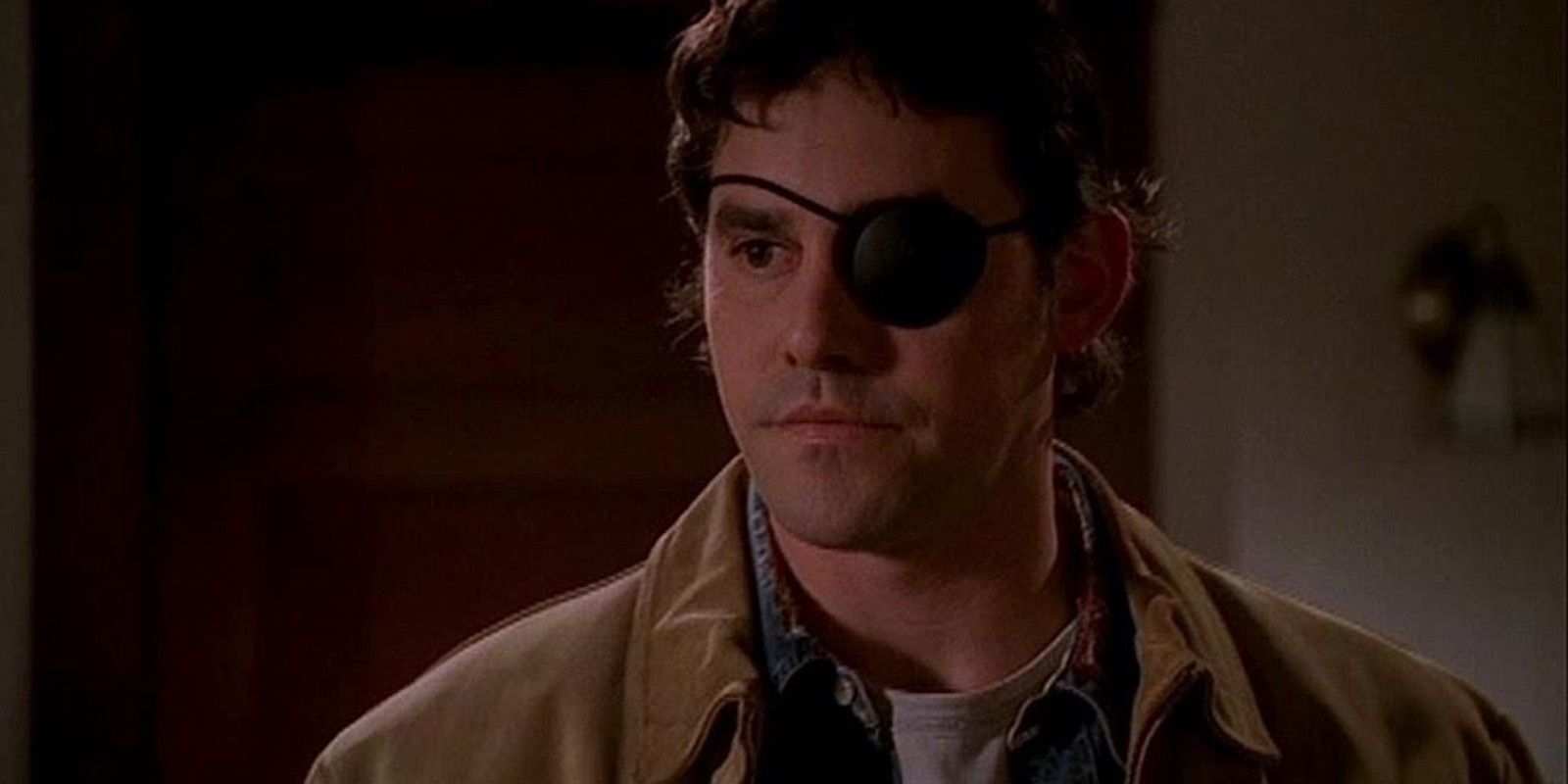 The reigning human among the Scoobies, Xander Harris paid a major toll for his supernatural affiliations in Buffy the Vampire Slayer's final season, losing his eye to Nathan Fillion's Caleb and ultimately his former fiancé Anya Jenkins in the final battle against The First Evil. Unfortunately, the years beyond Buffy the Vampire Slayer have also presented difficulties for Brendon.
The actor has publicly discussed his issues with substance abuse and how that have influenced a string of arrests and legal concerns including vandalism, domestic assault and prescription drug fraud. At the time of Carpenter's 2021 allegations against Buffy the Vampire Slayer showrunner and creator Joss Whedon, Brendon issued a statement from his hospital bed, where he was recovering from spinal surgery. Brendon's medical conditions have continued to play a major role in hos life, the ost recent of which includes a hospitalization for cardiac arrest in 2022.
RELATED: Paul Reubens Was the Best Thing About the Original Buffy
13
Anthony Stewart Head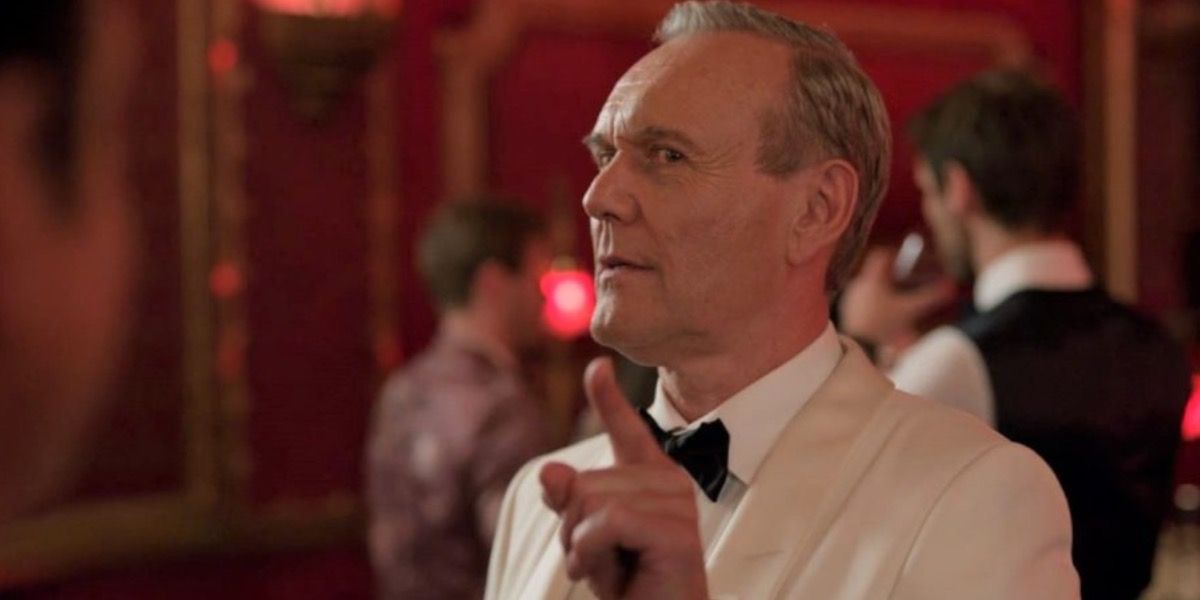 The powerhouse British actor Anthony Stweart Head ran a tight ship as Watcher and mentor Rupert Giles on Buffy the Vampire Slayer. Though the proposed Ripper spin-off about Giles' wild youth, briefly glimpsed in the episode "Band Candy", never got off the ground, the actor recently had the chance to embody a much more sinister British Rupert.
In Ted Lasso, which just concluded its third season, Head balanced out the generally wholesome affair with his Palpatine-esque Rupert Mannion. The multitalented actor likewise harbors an extensive theater background that he was able to flex in the Buffy the Vampire Slayer musical episode "Once More With Feeling" as well as the cult film Repo! A Genetic Opera where he played the titular Repo Man.
12
James Marsters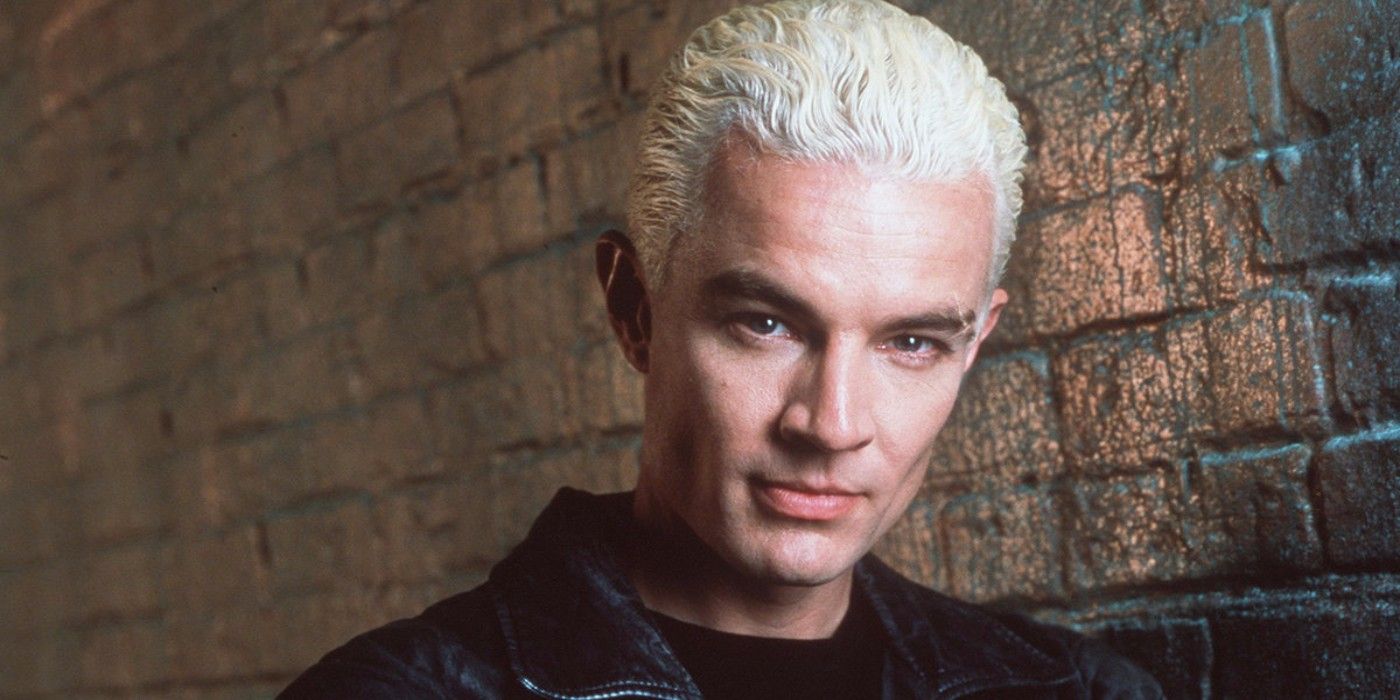 Unlike Head, James Marsters' is not British, despite his iconic run as tortured former-poet Spike in Buffy the Vampire Slayer and Angel. However, the actor has furthered both his British and vampiric resume with roles such as Captain John Hart in Torchwood and Nosferatu in Duck Tales, respectively.
Aside from acting, Marsters serves as the guitarist and lead vocalist in the rock band Ghost of the Robot. The band formed in the early 2000s and just recently released their sixth album Tin Man which features "Don't Worry Son," a song Marsters penned back on the set of Buffy the Vampire Slayer.
11
Charisma Carpenter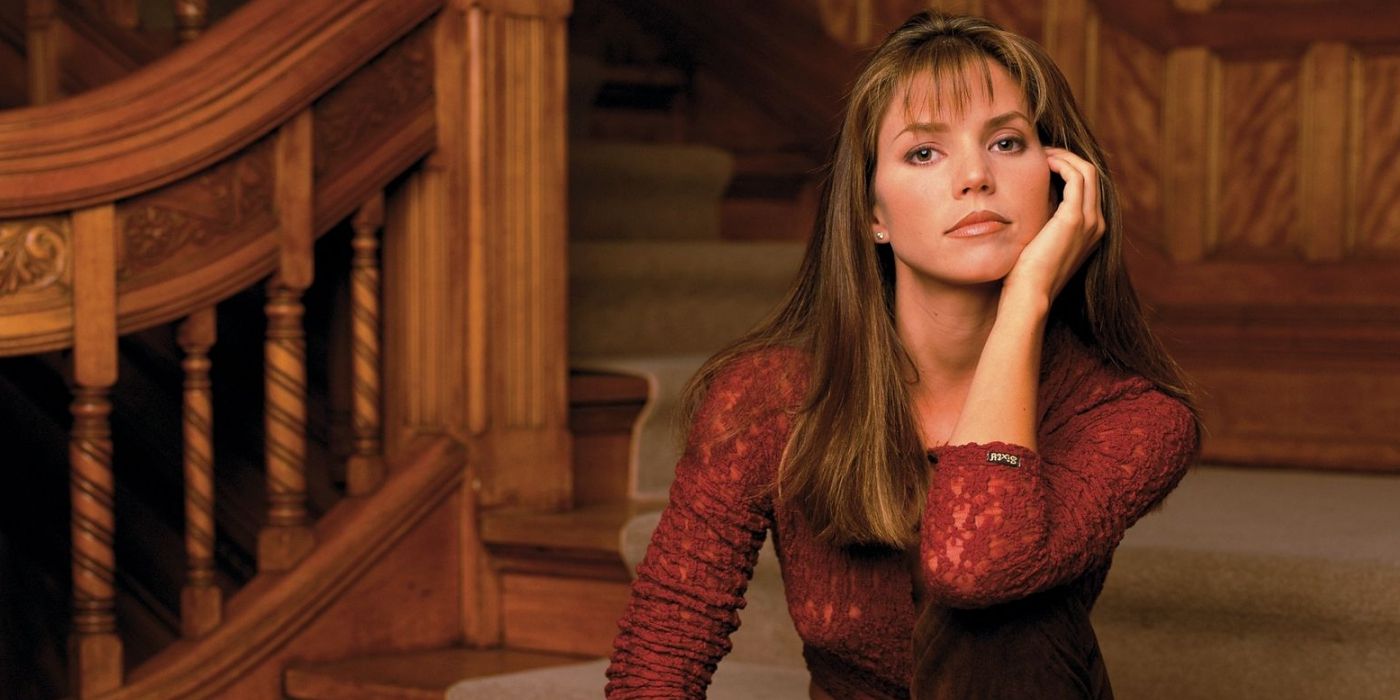 Carpenter has been one of the most influential sources in terms of recontextualizing the behind-the-scenes perception of Buffy the Vampire Slayer and Angel. Though Carpenter went public with her accusations against Whedon in 2021, the trend of reexamining toxic cultures around sets like Lost and Sleepy Hollow continues in the wake of ongoing discussions surrounding the power structures in Hollywood.
Along with her varied work in activist spaces, Carpenter continues to act, making recent appearances in television series such as Going Home and Dynasty. The actor, recognizing the importance of the con circuit to genre performers, launched MyCon in 2020 as a means to give back to the fans that have supported her at conventions over the years.
RELATED: Angel Let Go of Buffy in Season 1 – And It Should've Stuck
10
David Boreanaz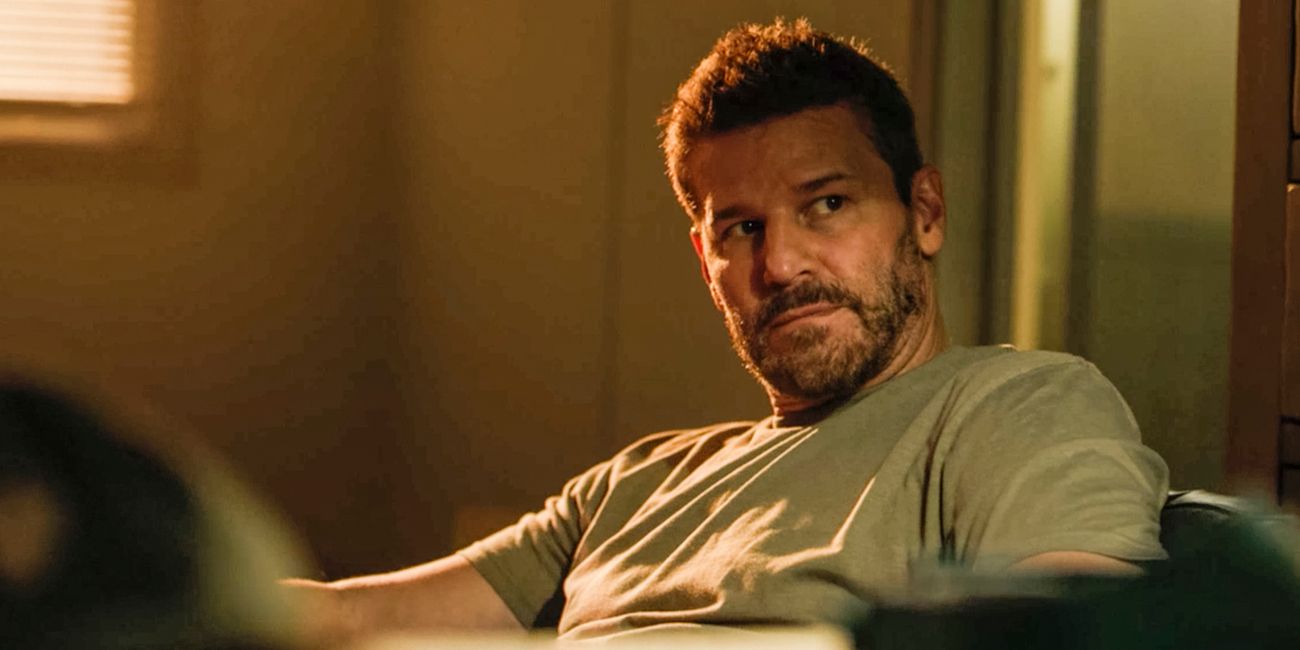 After leaving Buffy the Vampire Slayer for his titular spin-off series Angel, David Boreanaz still made occasional appearances throughout the run of the flagship series, including its controversial final episode "Chosen". Much like Spike, Angel served as a romantic interest for Buffy and the two never fully resolved their sorted love story.
Boreanaz went on to have a prolific career in procedural television that included playing Seeley Booth for 12 Seasons on Bones and an over 100-episode run on the military drama SEAL Team. Though he's not in the episode himself, Boreanaz's procedural reputation is memorably utilized in the Bojack Horseman episode "Live Fast, Diane Nguyen" in which Todd gives unsolicited tours of the actor's home.
9
Emma Caulfield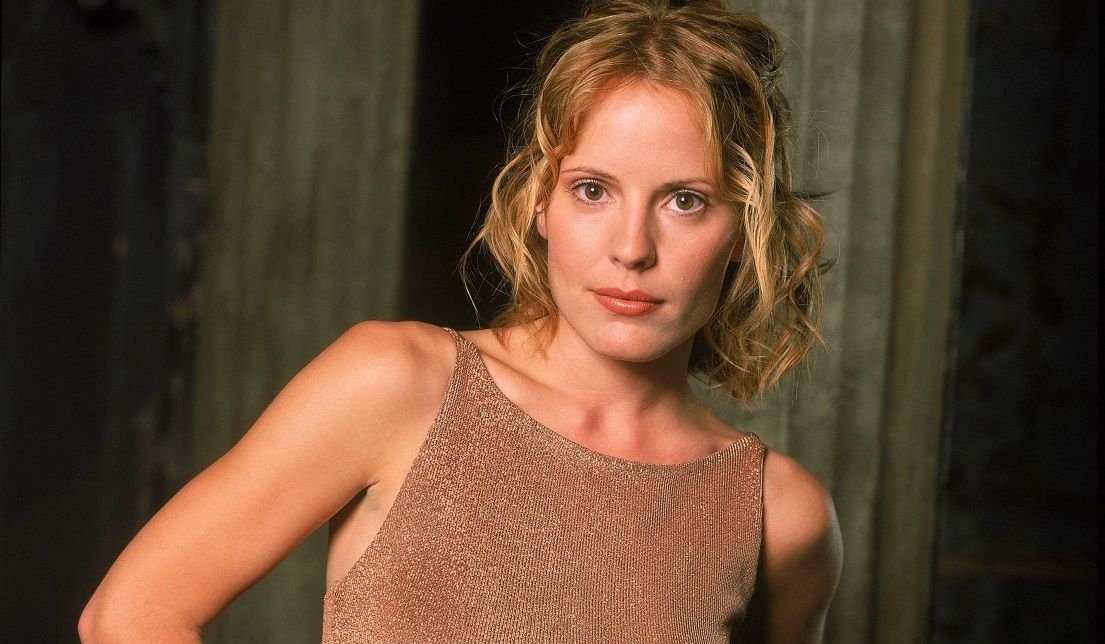 Anya Jenkins death in Buffy the Vampire Slayer's finale haunts fans to this day, in part due to Emma Caulfield's memorable performance as the reformed, bunny-fearing demon. She first appeared in the Season 3 episode "The Wish," where her vengeance demon antics temporarily turned the lives of Sunnydale's residents upside down.
Caulfield has continued her work in genre television, portraying Dottie in WandaVision. The actor will reprise the role in the Marvel series upcoming spin-off Agatha, which was just issued a new subtitle and release window.
8
Michelle Trachtenberg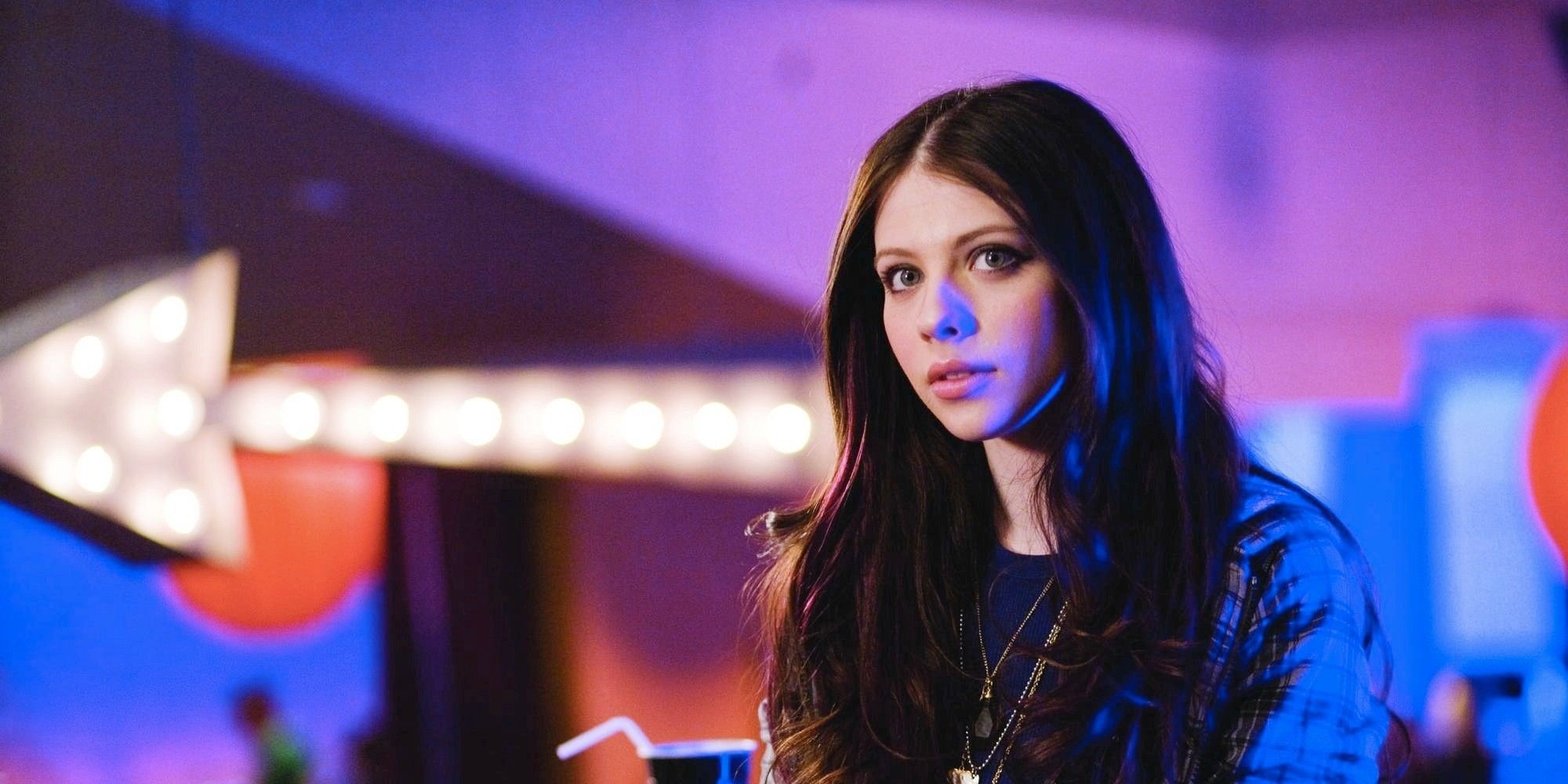 Buffy's magically created little sister Dawn was a source of polarization among long-time fans of the series, many finding the character's sudden Season 5 emergence as an irritating edition to the Scoobies. However, Dawn grew into an integral part of the Scooby ecosystem despite the fans love/hate relationship with the character.
Dawn Summers was a far cry from Michelle Trachenberg's most iconic young adult role as she played fire-starter Georgina Sparks on Gossip Girl, returning for cameo appearances in the series 2021 reboot. The actor frequently shows off her cats on Instagram, a bounty that would make the Sunnydale kitten-poker ring green with envy.
RELATED: Why Yellowjackets' Melanie Lynskey Wasn't Cast in Buffy the Vampire Slayer
7
Kristine Sutherland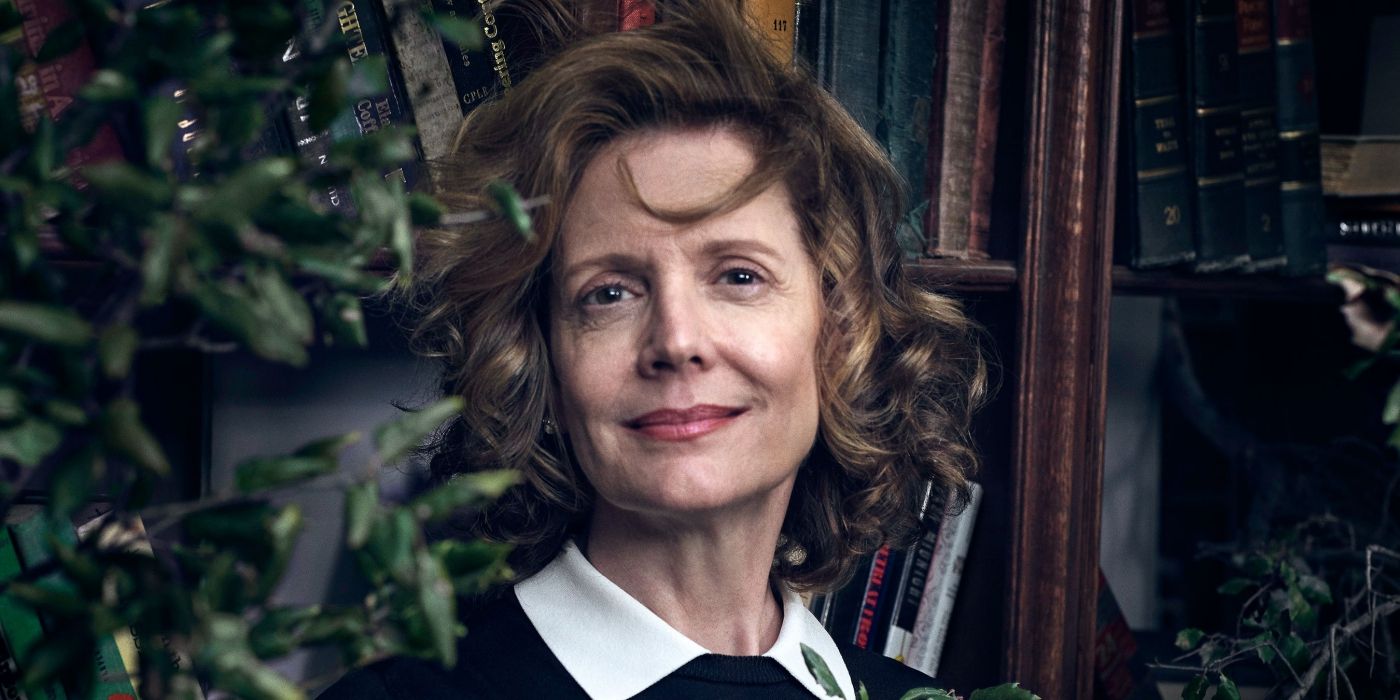 Buffy and Dawn's mother, Joyce Summers, suffered a brain aneurysm in "The Body", one of television's most devastating explorations of grief and loss. Both Joyce and Kristine Sutherland's presence was missed on the series after her Season 5 departure.
The actor, most well known for her role in Honey, I Shrunk the Kids, continues to act in sporadic projects such as the 2020 film Before/During/After.
Overall, Sutherland appears to have slowed down in her acting pursuits and doesn't maintain a presence on social media. Sutherland expressed content in her passions such as photography and gardening, even living in Italy for a time with her husband John Pankow.
6
Seth Green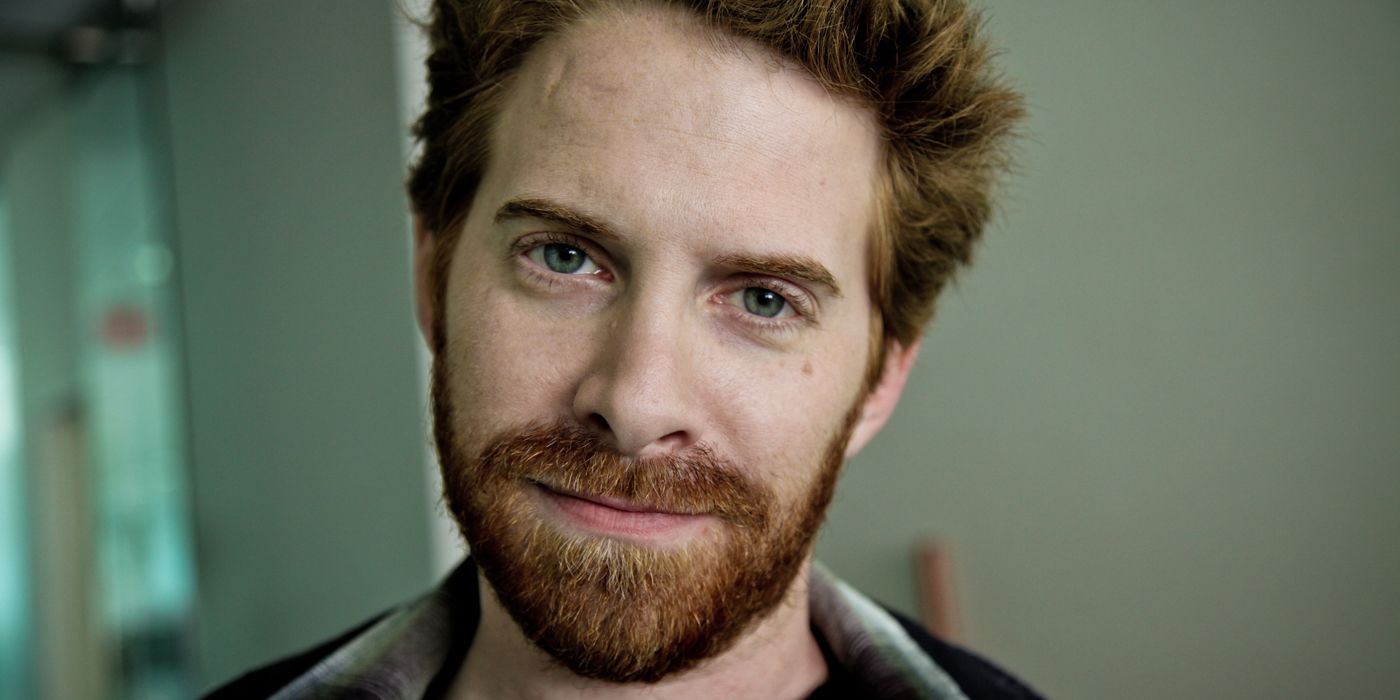 Part werewolf, part Dingoes Ate My Baby rockstar, Oz was one of Willow's most memorable love interests during the high school seasons of Buffy the Vampire Slayer. Green went on to reunite with Gellar in Scooby-Doo 2: Monsters Unleashed, but his most prolific work exists in the realm of adult animation.
Green serves as the multi-hyphenated creative force behind Robot Chicken and Stoopid Buddy Stoodios. In addition to Robot Chicken, Green has played Chris Griffin on over 400 episodes of Family Guy and recently lent his voice to the role of Howard the Duck in Guardians of the Galaxy Vol. 3.
5
Amber Benson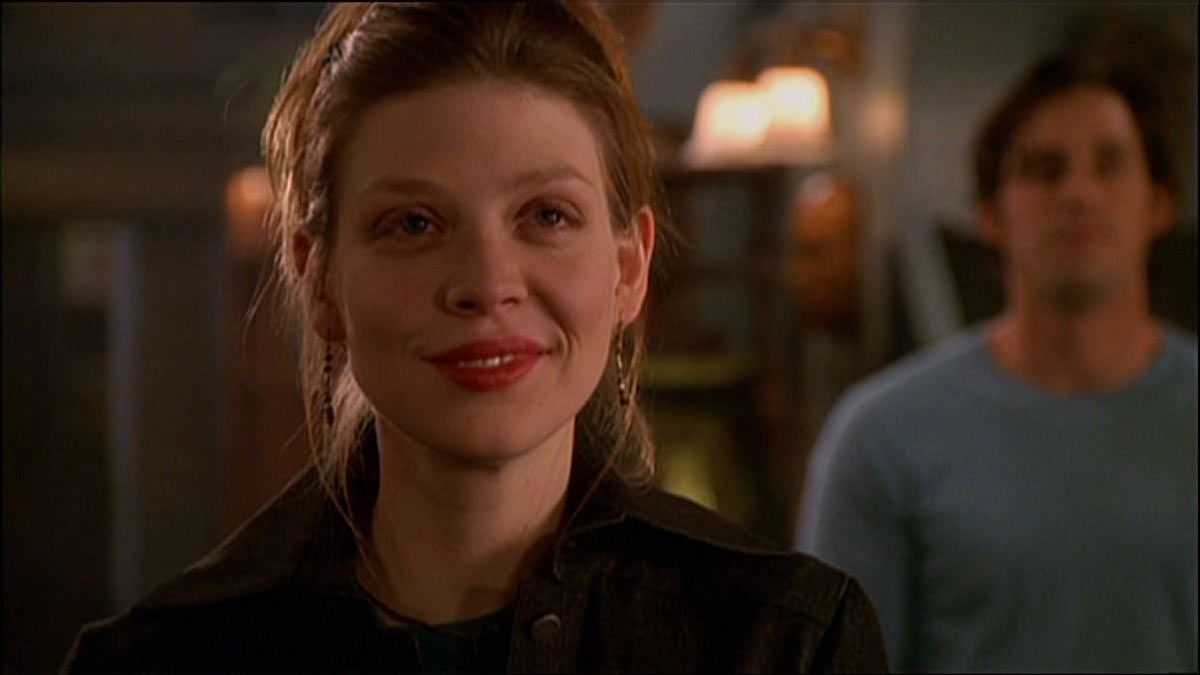 After Oz, Willow came into her own as a witch with the help of Amber Benson's Tara Maclay. The two magic users ended up falling in love and becoming one of the series' fan-favorite romances, however Tara's tragic and nearly apocalypse-inducing death served as a blueprint to discuss the Bury Your Gays trope.
Much like Carpenter, Benson continues to balance an entertainment career with activism, though her recent work has revolved more around writing than acting. An adaptation of Benson's fantasy series The Witches of Echo Park is currently in production, meanwhile the actor has penned true-crime TV movies such as Ann Rule's a Murder to Remember and Family History Mysteries: Buried Past.
RELATED: Buffy the Vampire Slayer's Kristine Sutherland Regrets Joyce's 'Mom Clothes'
4
Marc Blucas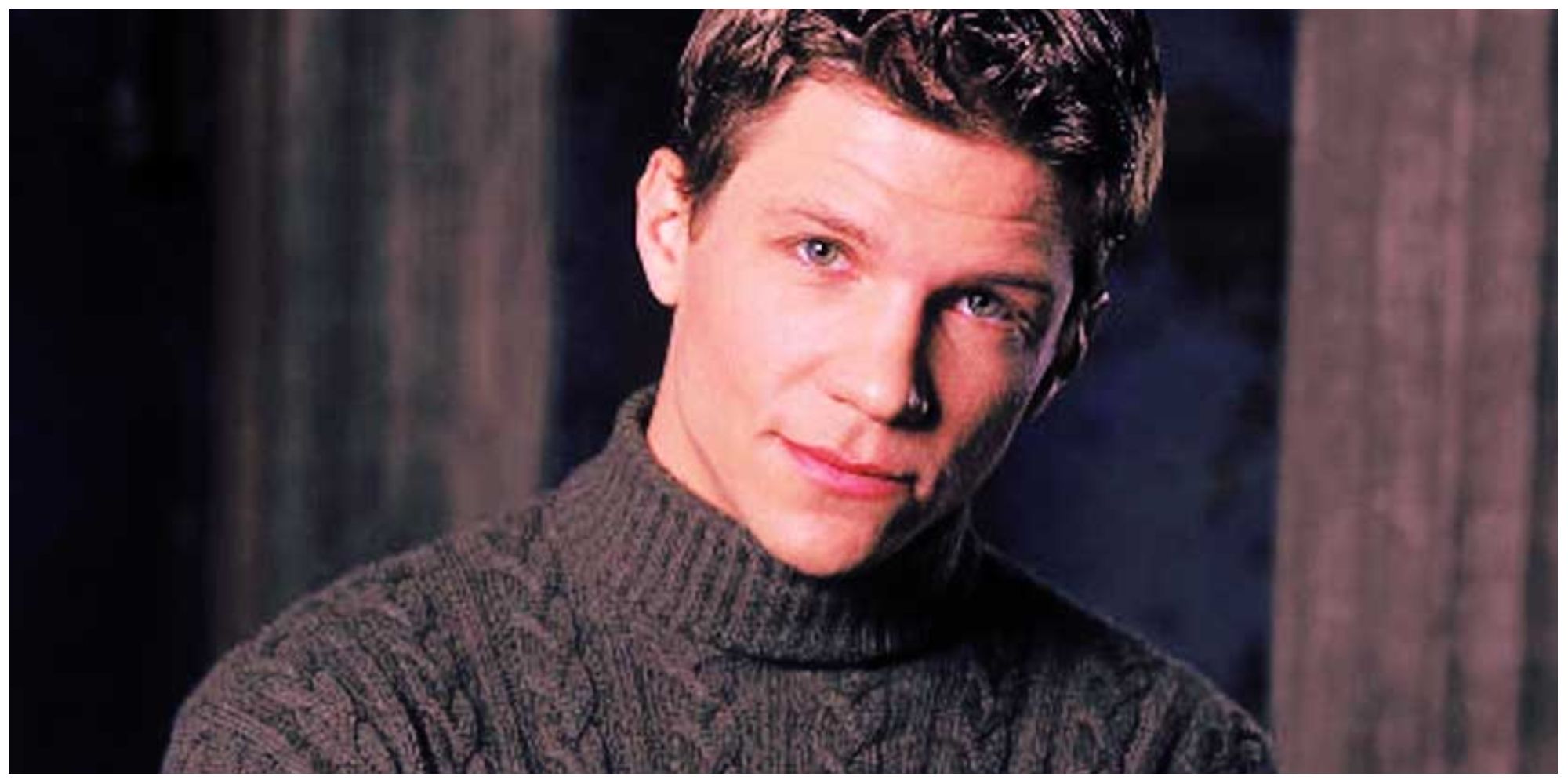 Sandwiched between Buffy's two whirlwind vampiric romances, was her freshmen-year of college undercover military boyfriend Riley. Riley served as a catalyst for one of the show's most-panned episodes "Where the Wild Things Are" and played a role in Season 4's overarching Initiative plot line.
Blucas' post-Buffy acting career continues his legacy of a romantic leading man, particularly lending himself to the role in made for TV Christmas movies such as Holiday for Heroes, Good Morning Christmas! and A Christmas… Present. Other recent roles for Blucas include a 6-episode stint as Coach Bobby on the AppleTV+ basketball drama Swagger.
3
Eliza Dushku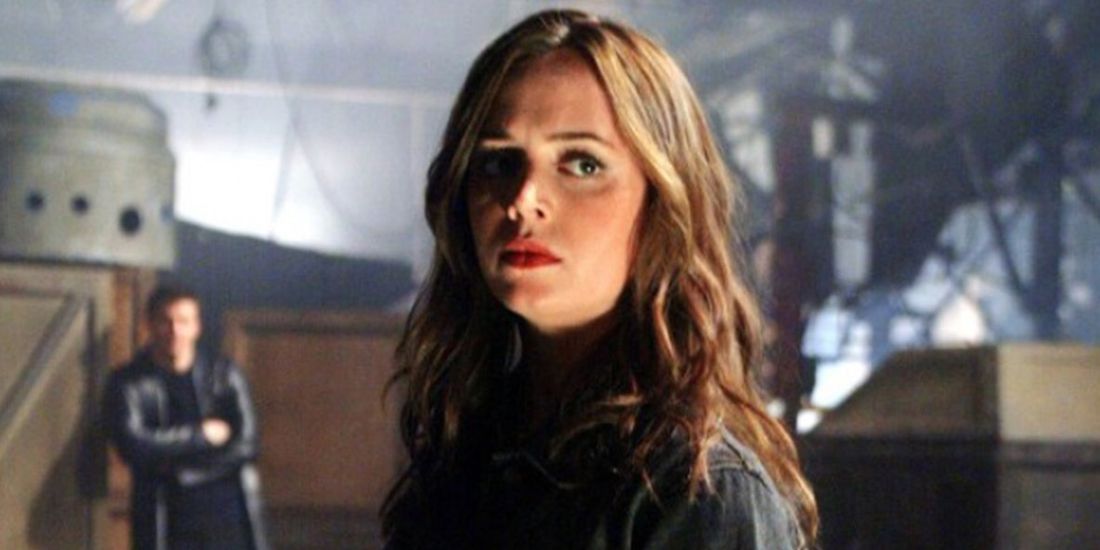 Faith Lehane, Buffy's sometimes rival Slayer, was introduced in Buffy the Vampire Slayer's third season and likewise made appearances in the spin-off Angel. The actor boasts many roles in the genre television space including Dollhouse, Tru Calling, and Marvel's Agent's of S.M.A.S.H. where she voiced She-Hulk.
In addition to her acting career, Dushku serves as CEO of her own production company Boston Diva Productions. The company worked on projects such as Dollhouse, Mapplethorpe and Dear Albania.
2
Felicia Day and Tom Lenk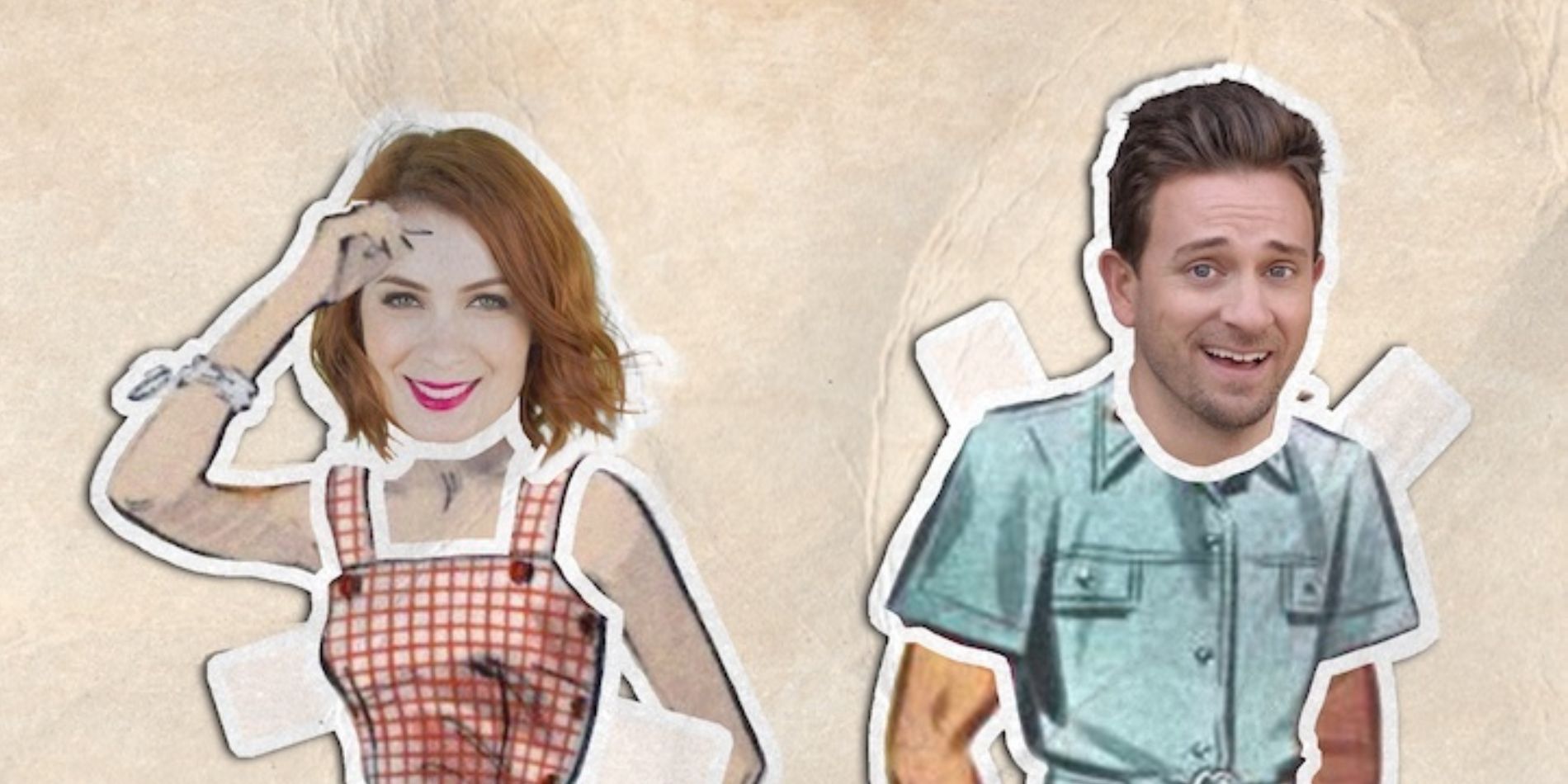 A friendship formed between Slayerettes Felicia Day and Tom Lenk in Buffy the Vampire Slayer's final season remains strong to this day. Lenk played reformed Trio villain Andrew, a "guestage" in the Summer's home/slayer training ground where the Day's knit-hat wearing Vi sought to realize her Slayer potential.
The two actors currently host a television chat podcast, Undressing with Felicia Day and Tom Lenk, where they discuss shows such as Bridgerton and The Witcher. Day founded the YouTube channel and brand Geek & Sundry and penned several books including You're Never Weird on the Internet (Almost), she and Lenk both continue to act in various film and television projects.
RELATED: 10 Best '90s TV Shows That Still Hold Up
1
Pedro Pascal, Amy Adams, and More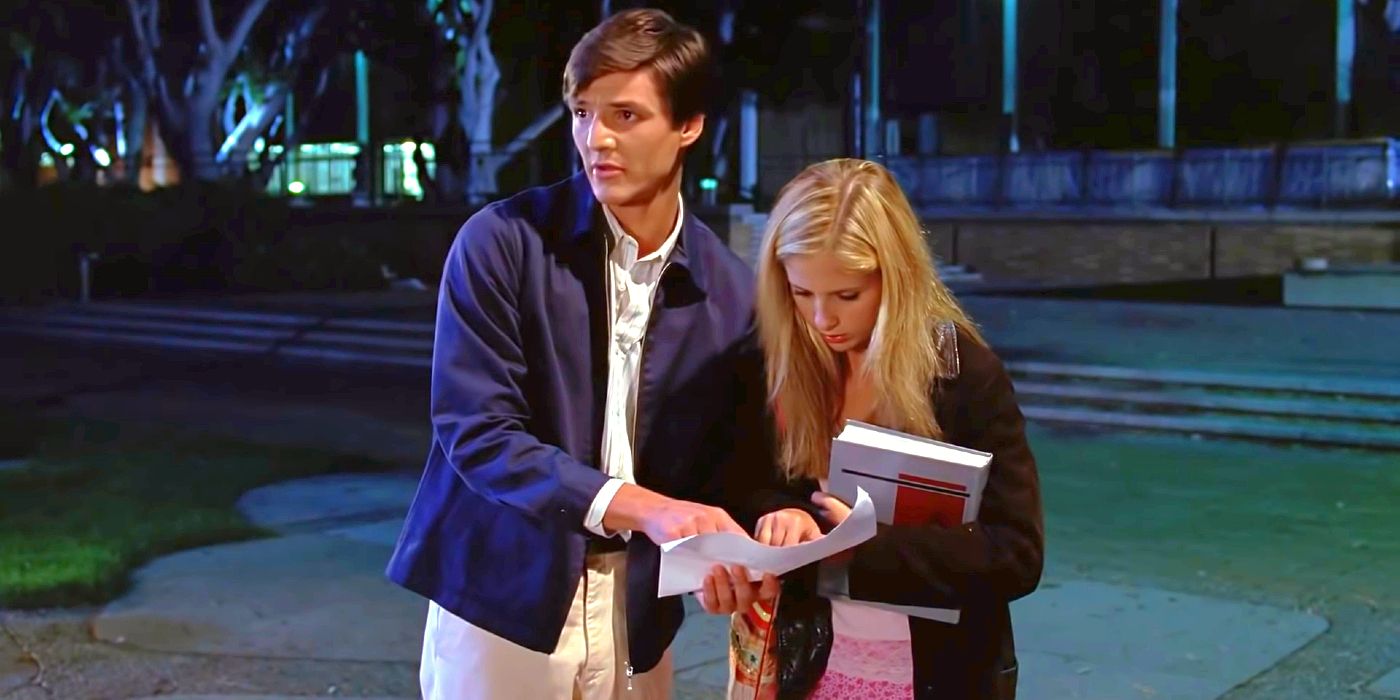 In addition to its core ensemble, Buffy the Vampire Slayer featured a host of single episode or small arc guest stars who have continued onto major acting success. The popularity of The Last of Us recently inspired reflection on Pedro Pascal's small role in Sunnydale history and others like him include Amy Adams, Clea DuVall and previous mentioned Season 7 cast members Fillion and Day.
Season 4, the same season which boasts Pascal's brief appearance, features one of the series most terrifying entries in the twisted fairy tale "Hush". The leader of the episode's silent antagonists The Gentlemen is portrayed by prolific creature actor Doug Jones, who's known for roles such as Pan's Labyrinth's Pale Man and his recent guest stint on another vampire series, What We Do in the Shadows.
on bbc news
on hindi news
on the news today
on channel 7 news
ôrf news
campo grande news ônibus
ôpera news
campo grande news greve de ônibus
l1 news horário dos ônibus
l1 news ônibus
lago azul news ônibus
news österreich
news österreich heute
news österreich aktuell
news öffentlicher dienst
news österreich corona
news öl
news österreich orf
news ö3
news österreich heute aktuell
news österreich sport
ö24 news
ölpreis news
öbb news
ösv news
österreich news krone
övp news
özil news
öffentlicher dienst news 2023
österreich promi news