Charles Cecil is showing me some holiday snaps from the South of France. But these aren't your typical family photos; instead these are pictures of unexplored caverns, occult people, a ruined Cathar fortress, and even an undiscovered trebuchet projectile.

Then he makes two stones bleed.

You certainly can't fault Cecil for his dedication to history and factual accuracy, but that's been evident since he created the first Broken Sword game.

Speaking of which, a remaster of the original game in the point-and-click series is due for release on console, PC and mobile early next year. It will feature 4K visuals as well as a number of smaller changes addressing difficulty and cultural sensitivity.

That will then be followed by Broken Sword 6, an all-new game in the series. Why both? Well, Broken Sword fans are apparently split between wanting to play the old games and wanting something fresh, Cecil told me when we met at Gamescom, so between both projects fans should be satiated.

The aim of the remaster is to create a version of the game "to be proud of in 2024", Cecil said. It affords an opportunity to amend small details that have worried him for years – specifically changing some Syrian stereotypes to be more culturally sensitive, as well as amending environmental inaccuracies.

A bigger addition will be Story Mode, which will provide a more modern way of playing the game with a subtle hint system as part of its user experience. For instance, players will be alerted to clues in the corner of the screen, non-vital elements in the environment won't be highlighted, and any inventory items players use for puzzles that don't work will be greyed out.

Cecil wants to give players a "gentle push" towards objectives, though he maintains that puzzles should always be logical and make sense within the game world, for those characters. The traditional way of playing without hints will still be available for those wanting the classic experience.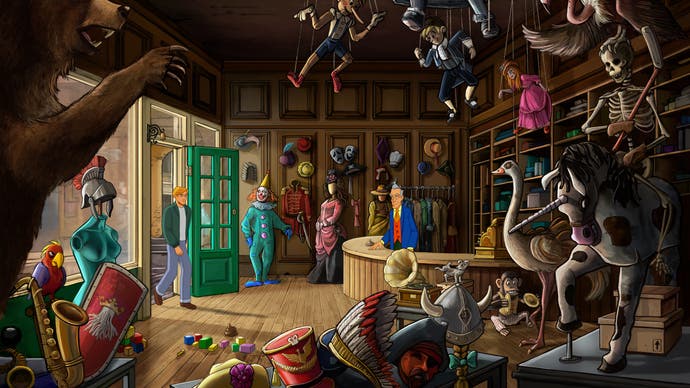 The biggest change, though, will be to the visuals. Now in 4K resolution, the crisp graphics will have fresh details plus enhanced lighting and shadow. Interestingly, some of this work has been completed using AI tools, though Cecil assured me this has only been done to alleviate the most painstaking work.

"I'm totally sympathetic with all of the concerns that people have about AI, about going through the internet, taking other people's work, learning from it and profiting from it," said Cecil. "We are at the absolute other end."

He explained how AI is used to upscale assets but in an incomplete fashion, with "very crude heads and very crude hands". This work was previously performed by human artists, from whom the AI tool has learned. But then human artists will work on top of this, to bring the revised visuals to life with hand-drawn details and expressions. It's a choice for speed and convenience.

Said Cecil: "I will defend until the end of the Earth the fact that this is a graphic tool that is taking the drudgery away from very talented artists and allowing them to actually express those characters with human emotions that can only be created by human artists."

The result, from what I was shown at Gamescom, remains faithful to the original look and retains its hand-drawn appeal – but now with vivid expressions and details. It's how fans of the original may remember it.

Then we move on to discuss Broken Sword 6, which brings us back to those bleeding stones.

"I want to talk to you about my love of history," said Cecil, before sweeping me up into a long tale of Gnosticism and Orthodox Christianity, of myths about the Holy Grail, the Dominican Order, and the Château de Montségur near the French Pyrenees that was originally a Cathar fortress.

Then he shows me two "Grail stones", tiny pebbles he briefly pops into his mouth and then rubs together between his fingers. He turns them to me and indeed these miniscule grey lumps are bleeding bright red.

Anyone who's played a Broken Sword game will be acutely aware of their gripping storytelling; it turns out Cecil himself is also a fabulous storyteller. To say more of his holiday stories in the South of France would give away too much of the new game's plot, but rest assured it will provide opportunities to parallel past and future, to conjure gameplay from mythology, and to be authentic to real history.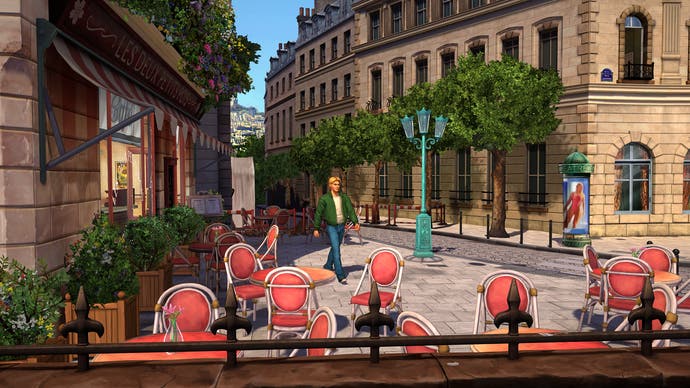 Broken Sword 6 will also employ what Cecil is calling "Super 2D": the visuals maintain a hand-drawn look of pencil and paint, but with depth and layers to simulate 3D. The environments, at least, look stunning.

For fans of the series, it will be a long wait for the sixth game, which is in development but still without a release date – though it's set for PC, console and mobile. At least there's the remaster – due in 2024 – to keep us all busy until then.


To see this content please enable targeting cookies.



on bbc news
on hindi news
on the news today
on channel 7 news
ôrf news
campo grande news ônibus
ôpera news
campo grande news greve de ônibus
l1 news horário dos ônibus
l1 news ônibus
lago azul news ônibus
news österreich
news österreich heute
news österreich aktuell
news öffentlicher dienst
news österreich corona
news öl
news österreich orf
news ö3
news österreich heute aktuell
news österreich sport
ö24 news
ölpreis news
öbb news
ösv news
österreich news krone
övp news
özil news
öffentlicher dienst news 2023
österreich promi news