Summary
Bob's Burgers has always been a family-friendly show with wholesome family messaging.
While the show has less adult humor, that has enabled it to expand its family-oriented themes and stories.
Kindness and acceptance help make Bob's Burgers stand apart from other animated TV series.
The following contains light spoilers for Bob's Burgers Season 14, Episode 5, "Bully-lieve It or Not," which debuted Sunday, Nov. 5 on FOX.
Bob's Burgers began as a comedy that captivated audiences through its quirky and chaotic characters, unhinged humor and bizarre adventures of the Belcher family. However, over time the series has taken a different approach: a focus on musical numbers and weighty moral dilemmas, with much less adult humor. Bob's Burgers is moving in a more heartfelt direction, with wholesome family messaging present in almost every episode.
But while original fans of the show lament the absence of a more maniacal Louise Belcher or seeing Bob Belcher on the brink of emotional distress, this direction of Bob's Burgers isn't new. It's simply amplifying the themes that were always present in the show. Early episodes were very different in style and humor, but the Belchers' support for one another and their various quirks has always been the core message. Season 14 isn't getting away from the show's success; it's focusing in on what's made the show successful.
Bob's Burgers Airs Its Most Bittersweet Episode Yet
Bob's Burgers Has Always Been a Family-Friendly Show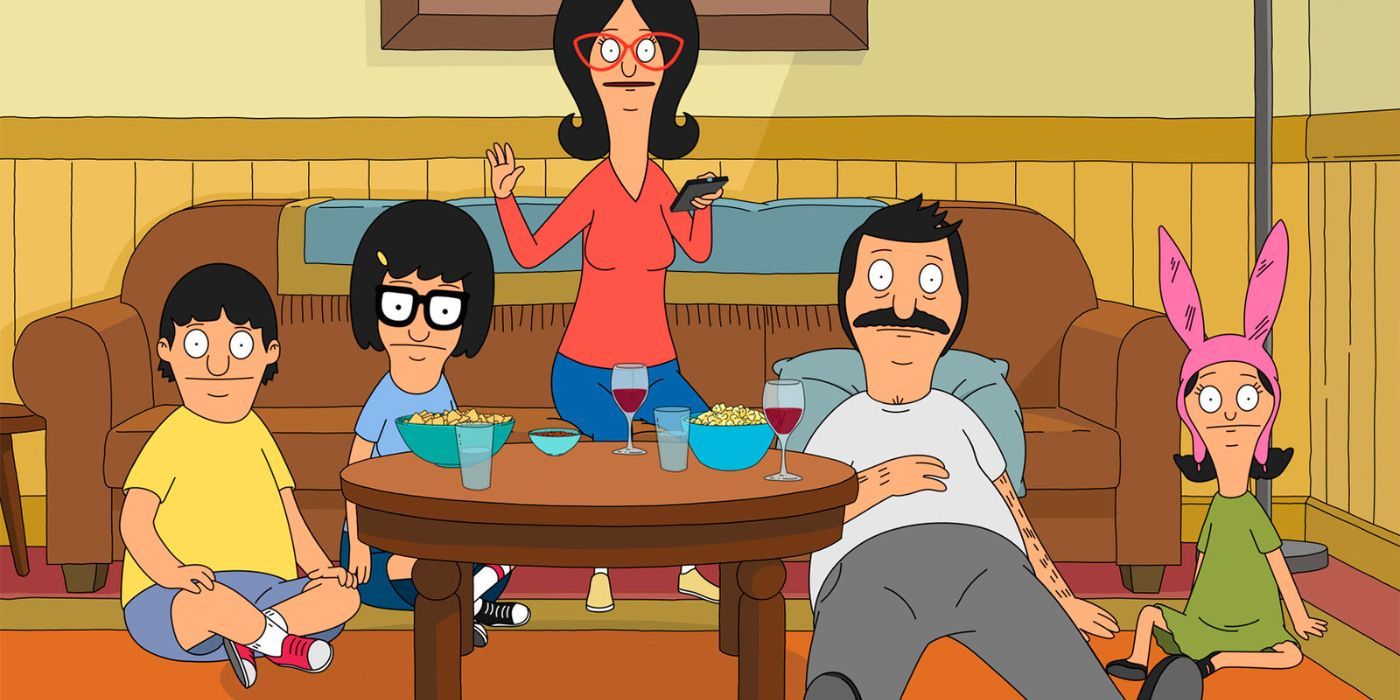 Earlier Bob's Burgers episodes show a more easy to aggravate Bob, a chaotic Louise and overbearing Linda Belcher. However, the central theme of family has been at the forefront since the show's debut. In Season 1, Episode 1, "Human Flesh," when Louise tells her classmates that the restaurant's burgers are made using human meat, Bob never blames the children for the angry mob that incites. Instead, he has a quick outburst and goes back to problem-solving with Linda and grappling with explanations to the health inspector, passersby and protestors. In Season 1, Episode 4, "Sexy Dance Fighting," Bob intervenes on behalf of Tina Belcher — even getting into a fight with capoeira instructor Jairo. Bob goes through many unfavorable situations (like getting a tattoo while infiltrating in Season 4, Episode 17, "The Equestranauts" and missing out on watching most of a concert in Season 7, Episode 18, "The Laser-inth,"), all for the sake of his children.
Bob's Burgers is also a show about integrity. In Season 1, Episode 13, "Torpedo," when Bob confronts his baseball hero about his use of grease to cheat in games, he uses it as an opportunity to teach Gene that winning isn't everything. In Season 2, Episode 5, "Food Truckin," when the Belcher family lie their way into winning a check, they ultimately get their comeuppance. In Season 3, Episode 10, "Mother Daughter Laser Razor," Linda forgoes her chance of receiving an award to engage in true bonding with Louise. Sticking up for what's right is something the Belcher children also learn and have done for those around them, such as Mr. Frond and Ms. LaBonz. The Belcher family are not perfect, but their hearts are always in the right place.
Kindness and acceptance are central to Bob's Burgers, too. Throughout the show, the Belchers meet a string of characters, and embrace them openly. In Season 1, Episode 6, "Sheesh! Cab, Bob?," when Bob meets Marshmallow for the first time, he and his children do not regard her with peculiarity but welcome her. Season 4, Episode 8, "Christmas in the Car" sees an angry truck driver stalk the Belchers. Yet the family decides to take the high road and make amends, even giving him Linda's Dutch Baby as a peace offering. Being the bigger person, taking adversity and unfairness with affability, and learning to show kindness have made the Belchers stand apart from all of the other animated TV families out there.
Bob's Burgers Reinterprets What Makes a Hero
Bob's Burgers Exemplifies Family-Friendly in Seasons 13 & 14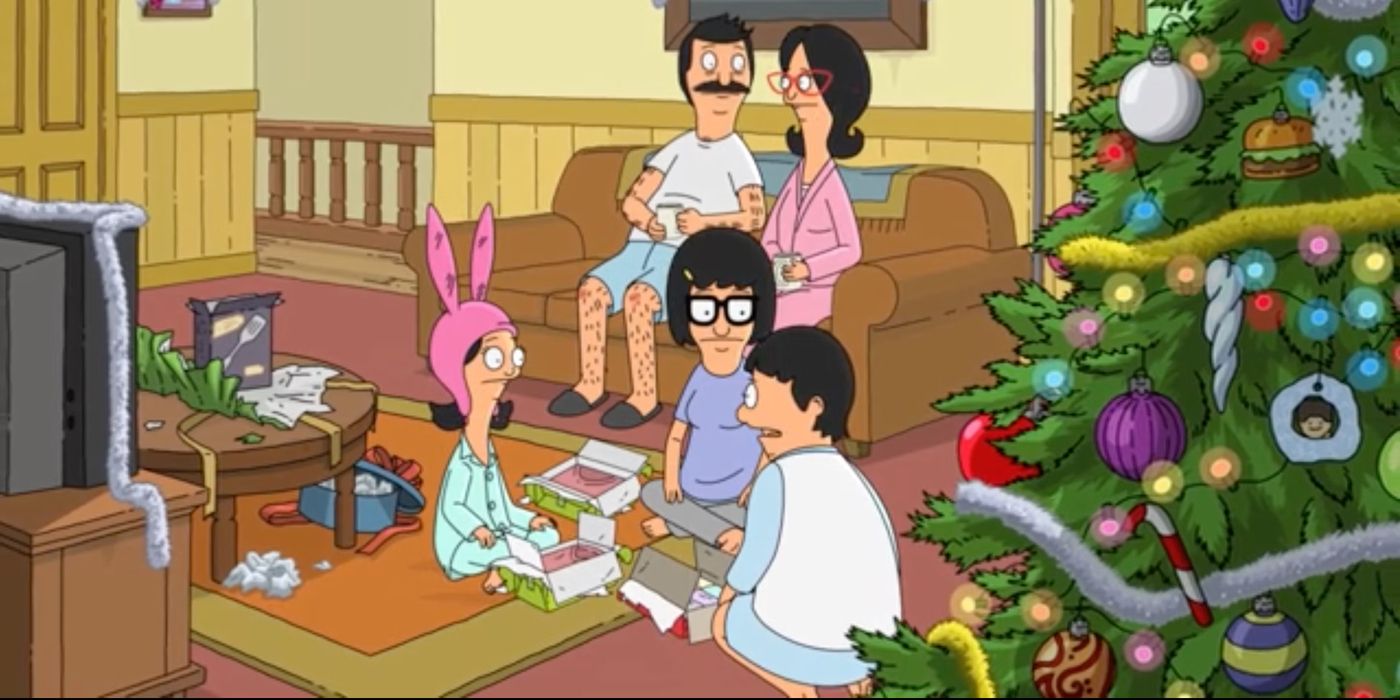 Those themes of family, integrity, love and acceptance are much more prominent in Bob's Burgers' Season 13 and 14, elevating the tone and stakes for each new episode. Season 13, Episode 10, "The Plight Before Christmas," shows three earnest protagonists: Bob (who wants to attend all of his children's performances), a substitute teacher (who wants to do a good job) and Gene (who just wants to make his music teacher proud). This episode is one of the most wholesome episodes in the entire series, and clearly structured around providing a lesson — which is very different than the lower-stakes, more humor-oriented Christmas performance of Gene's Die Hard musical in Season 5, Episode 1, "Work Hard or Die Trying, Girl."
Season 13, Episode 22, "Amelia," is another lesson-heavy episode, beautiful in its reimagining of the life of Amelia Earhart and Louise's exploration of what makes a hero great. The final scene — in which Louise and Linda are sitting together cutting out shadow puppets — is a perfectly heartwarming conclusion. It serves as a reminder of Linda's love as a mother and Louise's care as a daughter. Season 14, Episode 2, "The Amazing Rudy," is a memorable foray into the life of Louise's friend Rudy Stieblitz. Exploring his backstory as a child of divorce and interest in magic is a great way to tackle larger questions about family, connection and friendship through comedy. Bob's Burgers has always been about representation, and "The Amazing Rudy" fully integrates Rudy's being a child of divorce, more than the comedic beats about it in Season 6, Episode 11, "House of 1000 Bounces."
While Season 14 has been lesson-heavy, it perfectly embodies the same messages of love, acceptance and kindness that the show has always incorporated. Although it's not as weird as earlier Bob's Burgers, the show is focusing in on those ideas and starting to take more risks in order to create something that will make a real difference to viewers, and say something meaningful. Season 14, Episode 5, "Bully-ieve It or Not," gives a poignant critique on bullying, while also including one of the grossest scenes in show history. So even though the humor has changed, there are still moments of craziness. And even with the different tone, there are very few shows like Bob's Burgers — as its heartfelt messages are truly one of a kind.
Bob's Burgers airs Sundays at 9:00 p.m. on FOX.
on bbc news
on hindi news
on the news today
on channel 7 news
ôrf news
campo grande news ônibus
ôpera news
campo grande news greve de ônibus
l1 news horário dos ônibus
l1 news ônibus
lago azul news ônibus
news österreich
news österreich heute
news österreich aktuell
news öffentlicher dienst
news österreich corona
news öl
news österreich orf
news ö3
news österreich heute aktuell
news österreich sport
ö24 news
ölpreis news
öbb news
ösv news
österreich news krone
övp news
özil news
öffentlicher dienst news 2023
österreich promi news