Spoilers ahead for the Our Flag Means Death season 2 finale.
Summary
The season 2 finale of Our Flag Means Death delivers a satisfying ending by showing Ed and Stede starting a new life as innkeepers.
Ed's near-death experience in the Gravy Basket forces him to confront his self-loathing and realize he no longer wants to be a pirate.
The innkeeper twist in the show is not historically accurate to Blackbeard, but it adds an interesting and uncharted element to the series.
Blackbeard's Our Flag Means Death season 2 ending twist pays off Taika Waititi's best scene from the show's sophomore outing. Through the second season, Ed "Blackbeard" Teach goes on a real journey of self-discovery. In the immediate aftermath of his breakup with gentleman-turned-pirate Stede Bonnet (Rhys Darby) the notorious pirate captain is struggling — not just with Stede's absence, but his own inner-demons. In part, Blackbeard earned his menacing reputation — and his so-called "Kraken" persona — because he murdered his abusive father. Ed then went on to have a not-so-healthy dynamic with Captain Ben Hornigold (Mark Mitchinson), becoming a captain himself.
After a heartbroken Ed nearly kills Izzy Hands, he steers the Revenge into a storm, forces his crew to fight each other, and aims a cannon at the ship's mast to end everyone aboard the vessel. Tired of Ed's toxic behavior, the Revenge crew mutinies him, which leads Ed to have an enlightening near-death experience. For the rest of the season, he grapples with his identity as a pirate as well as the nagging feeling that he's unlovable. Waititi plays all of this with remarkable nuance, allowing viewers to really feel the highs and lows of Ed's journey, even if it's compressed into just a handful of episodes.
Ed & Stede's Innkeeper Twist Pays Off Season 2's Gravy Basket Scene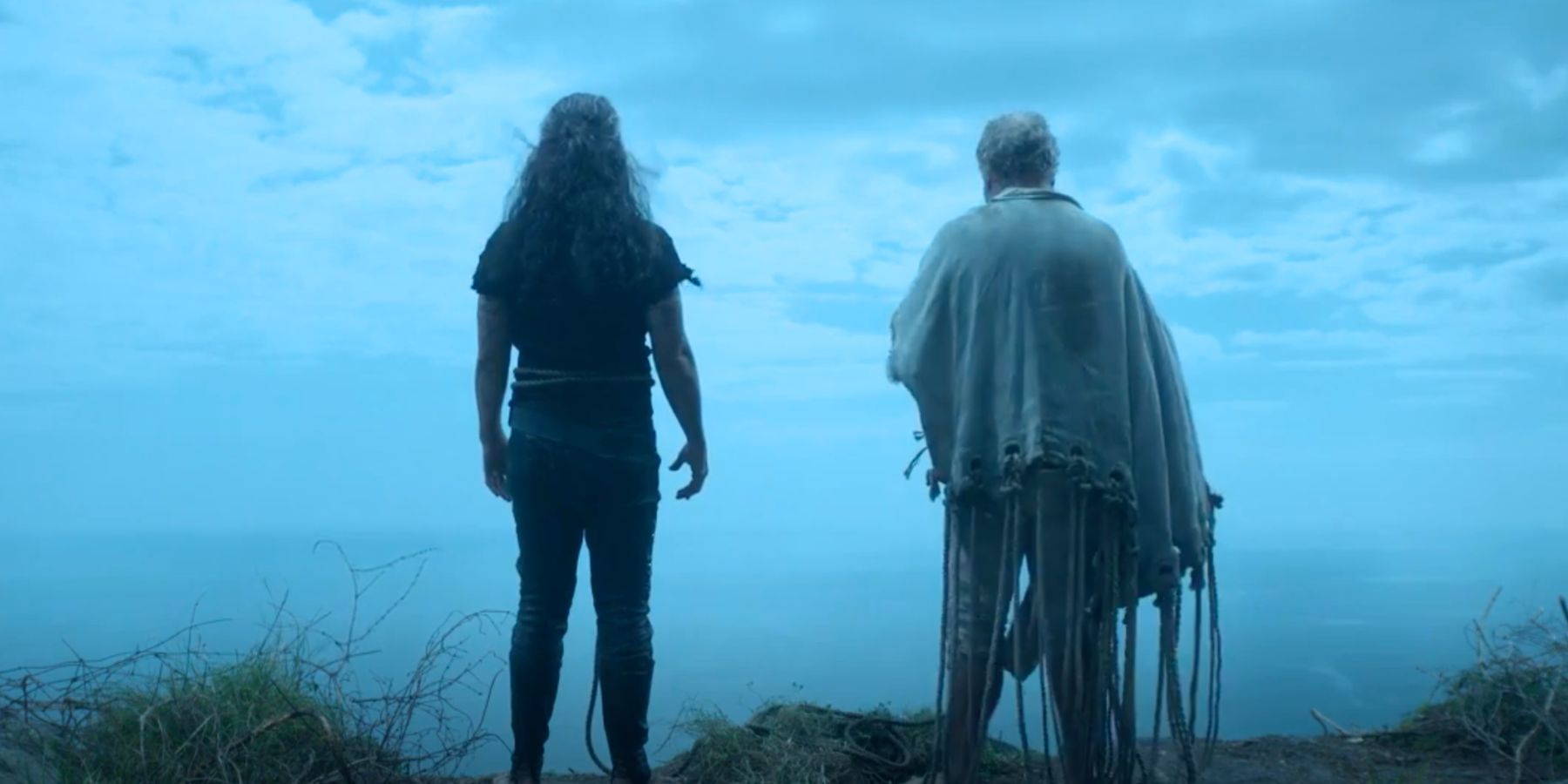 During his near-death experience, Ed lands in Our Flag Means Death's Gravy Basket — a kind of purgatory that forces the pirate to confront his shadow self. While his consciousness is in the Gravy Basket, Ed has a vision of Captain Hornigold, a fellow pirate he claims to hate. As the limbo-Hornigold points out, he's merely a manifestation of Ed's self; it's a hard truth that forces Ed to realize just how much self-loathing he harbors. Interestingly, the limbo-Hornigold of "The Innkeeper" claims to be episode 3's titular business owner. While the supposed inn limbo-Hornigold oversees is nothing more than a shoddily built beach-side campsite, Ed wants to hang around and help his former captain run the place.
The last episode of Our Flag Means Death brings Ed's Gravy Basket moment full circle in an emotionally satisfying way. In the finale, Ed and Stede aren't joining the rest of the crew on the high seas. Instead, they've gotten a "real fixer upper" and plan to convert it into an inn. One of the biggest moments in Our Flag Means Death season 2, episode 7 comes when Ed realizes he no longer wants to be a pirate. While it's not clear if the couple have given up their piratical ways forever, a fresh start as innkeepers allows them to not only prioritize each other, but build a home together.
Was The Real Blackbeard Ever An Innkeeper? Ed's Wish & Twist Explained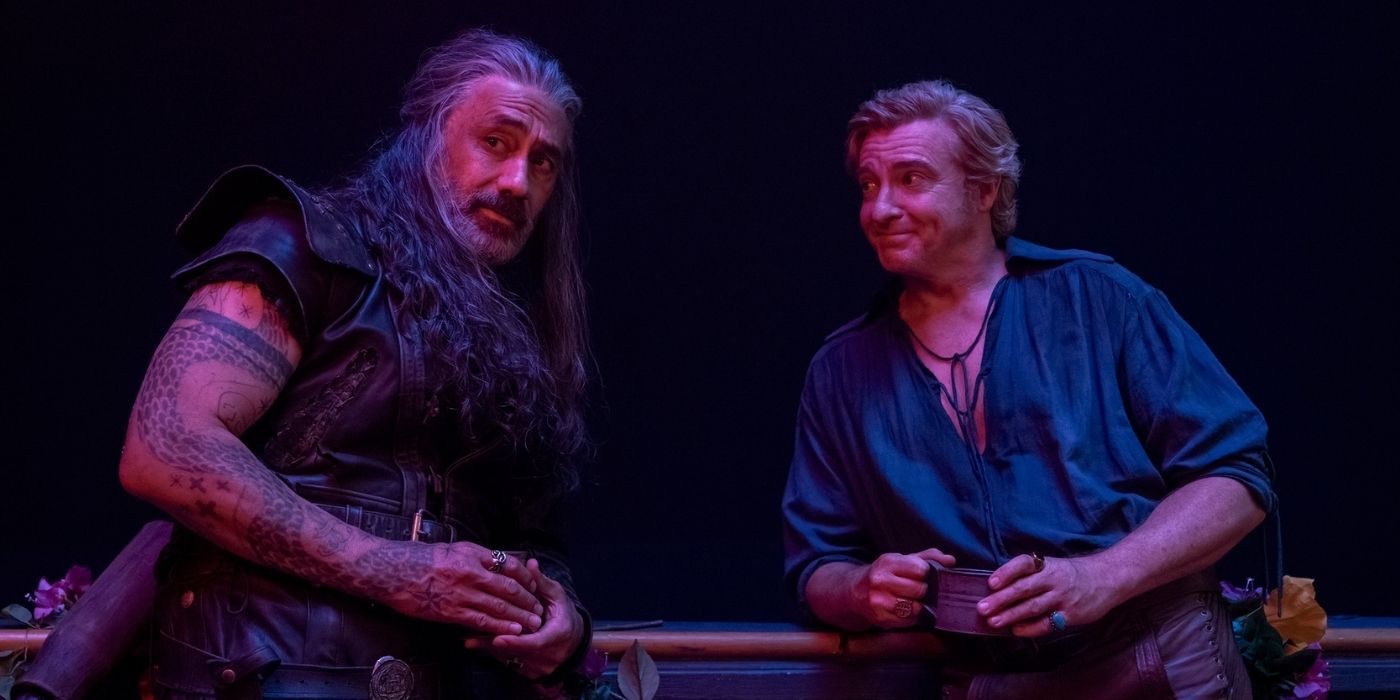 Although his innkeeper role-play went awry in episode 3, it's clear Blackbeard wants to pursue the "simple" (and not-so-violent) life. The innkeeper twist doesn't seem to have roots in the real Blackbeard's story, making it wholly uncharted territory for the series. If anything, the show's innkeeper plot may have been inspired by Robert Louis Stevenson's coming-of-age novel Treasure Island, which centers on an innkeeper's son, Jim Hawkins, who goes on a piratical adventure that's loosely inspired by those of real-life buccaneers. Whether the couple stick to Ed's wish in Our Flag Means Death season 3 or not, the conceit sets an intriguing stage.
on bbc news
on hindi news
on the news today
on channel 7 news
ôrf news
campo grande news ônibus
ôpera news
campo grande news greve de ônibus
l1 news horário dos ônibus
l1 news ônibus
lago azul news ônibus
news österreich
news österreich heute
news österreich aktuell
news öffentlicher dienst
news österreich corona
news öl
news österreich orf
news ö3
news österreich heute aktuell
news österreich sport
ö24 news
ölpreis news
öbb news
ösv news
österreich news krone
övp news
özil news
öffentlicher dienst news 2023
österreich promi news