Summary
Rhea Seehorn, who played Kim Wexler in Better Call Saul, is open to reprising her role in the future because of the depth and complexity of the character.
Seehorn learned a lot from playing Kim and values the opportunity to evolve and grow as an actor over the course of seven years.
Kim's character resonated with fans, and Seehorn recognizes the importance of the viewers' connection to her, as they often become her character's confidants in scenes.
Better Call Saul star Rhea Seehorn is open to reprising her role as Kim Wexler. Kim was introduced in Better Call Saul season 1 as a new character who never appeared or been mentioned in Breaking Bad. Despite not being a familiar face, Kim became a beloved character, and other than Jimmy McGill/Saul Goodman, she ultimately received more focus and development than any other character on Better Call Saul. Through her work as a lawyer, her complex relationship with Jimmy, and her individuality, Kim was a fiercely intelligent, ambitious, loyal, and compassionate individual who was always riveting to watch.
In an interview with The Hollywood Reporter conducted prior to the SAG-AFTRA strike, Seehorn was asked about what she took away from playing Kim, revealed what she has learned from the character, and explained why she is open to reprising the role in the future. The conversation took place following Seehorn's Emmy nomination for Outstanding Supporting Actress in a Drama Series, which she earned for her performance in Better Call Saul season 6. Read Seehorn's comments below:
"I don't think that I will ever forget her. I hope one day there's an occasion to revisit these characters. Getting to play one character over the course of seven years, and the massive allowance of evolving and subtext and growth that they allowed us to play — she feels very three-dimensional as a human to me. There are parts of her that, as an actor and as a human, I am still trying to learn from, but I'm not fully successful. I don't have a poker face like she does. I would like to not nervously fill silences. It was very meaningful to me to meet fans that Kim meant so much to and for me to realize [the viewers] are often her greatest confidants in scenes, because she doesn't let other people in the room know what she's thinking."
Should The Breaking Bad Franchise Continue?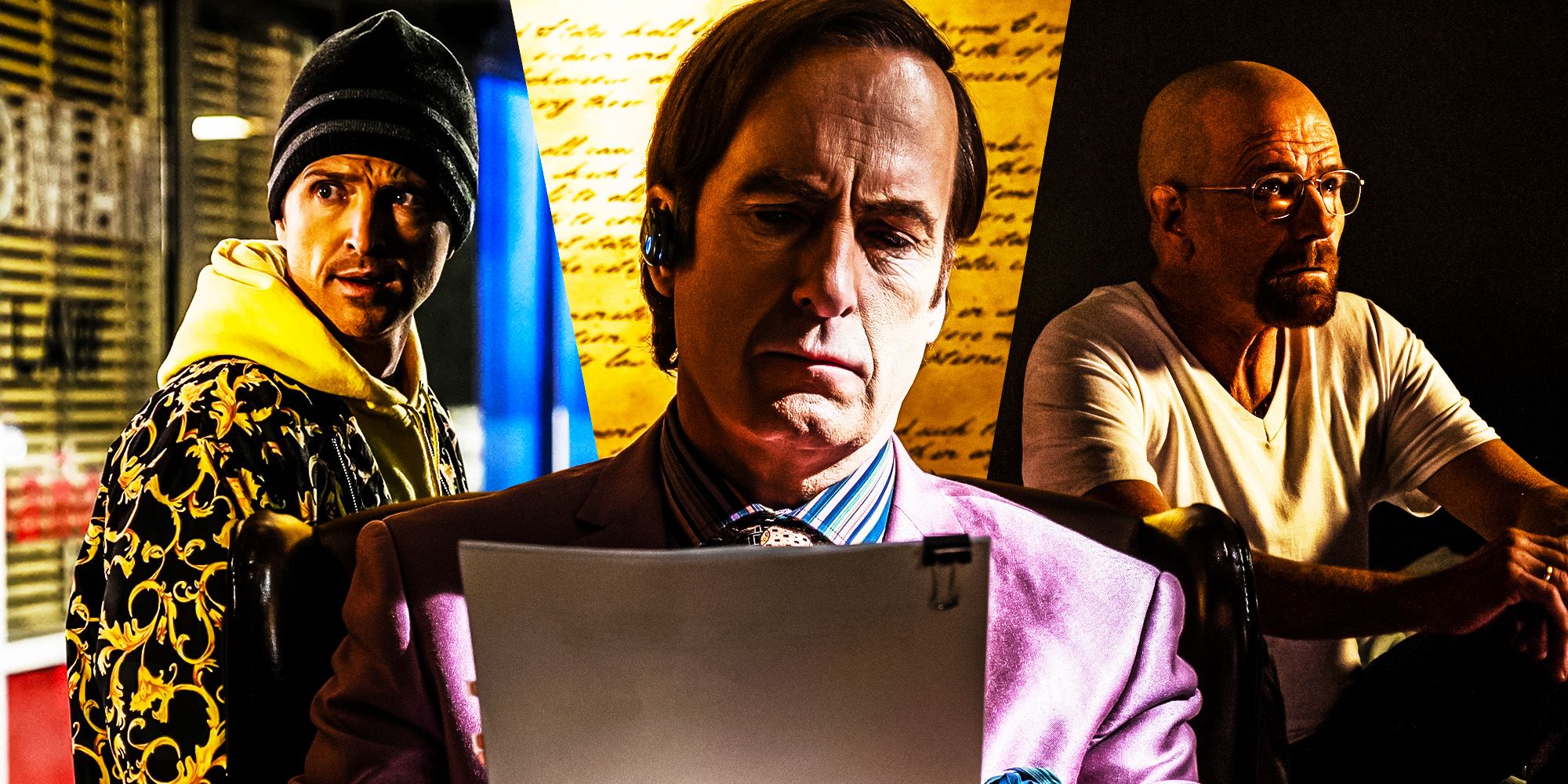 While most spinoffs don't live up to the celebrated original series, Better Call Saul and spinoff movie El Camino defied the odds by being just as compelling as Breaking Bad while pulling off three different, yet perfect endings. Seehorn's performance as Kim, one of the most nuanced characters in television history, is an integral part of Better Call Saul's success. It would be thrilling to see Seehorn play Kim again, but it is best that the Breaking Bad franchise not continue.
The Breaking Bad finale worked as a perfect ending to the story of Walter White, but it left the door open for more stories concerning other characters, particularly Jesse Pinkman, Saul Goodman, Mike Ehrmantraut, and Gustavo Fring. El Camino serves as a fitting end for Jesse, and Better Call Saul works well as a prequel for Mike and Gus, along with being a prequel and sequel for Saul. Better Call Saul also serves as a satisfying ending for its original characters, including Kim, Chuck McGill, Howard Hamlin, Nacho Varga, and Lalo Salamanca.
The Better Call Saul series finale felt like a rewarding finale for the entire Breaking Bad universe. All the major characters have been thoroughly explored and have received proper conclusions. The only truly intriguing possibility left is a spinoff about a young Gus Fring, but without Giancarlo Esposito, the series isn't worth exploring. The franchise struck gold three times, a feat that most franchises can only dream of. There is no reason to tempt fate again when Better Call Saul already gave Kim and the entire Breaking Bad universe a perfect sendoff.
Source: THR
on bbc news
on hindi news
on the news today
on channel 7 news
ôrf news
campo grande news ônibus
ôpera news
campo grande news greve de ônibus
l1 news horário dos ônibus
l1 news ônibus
lago azul news ônibus
news österreich
news österreich heute
news österreich aktuell
news öffentlicher dienst
news österreich corona
news öl
news österreich orf
news ö3
news österreich heute aktuell
news österreich sport
ö24 news
ölpreis news
öbb news
ösv news
österreich news krone
övp news
özil news
öffentlicher dienst news 2023
österreich promi news