It seems hard to imagine now, but there was a time when TV series didn't have a finale episode neatly wrapping up each character arc with a fancy bow. It wasn't until the latter half of The Fugitive, whose two-part series conclusion made television history on August 29, 1967. The premise was initially a bid for ratings, as viewership had been in decline since season two, and the show-runners decided to draw in an audience by finally doling out the answers they had been dying for since the show premiered four years earlier. The show became a momentous event that changed the face of television. Before then, studio executives had never considered offering the audience closure.
Update August 30, 2023: This article has been updated with even more great series finales, including a few recent ones from this year.
There is little more dissatisfying than investing your time and energy into a television show and its characters to see it go out without resolution. Just ask the fans of the popular canceled television series Freaks and Geeks, Deadwood, Hannibal, or My So-Called Life, to name a few. On the flip side, it is very gratifying when a beloved television series honors its characters and their journey while remaining true to the show's overall premise. 2023 has marked the end of many notable series. Succession, Barry, The Flash, Ted Lasso, The Blacklist, and even recently Riverdale all aired series finales. We have curated a list of television finales that we feel have done just that. Here are the best series finales of all time, ranked.
The Sopranos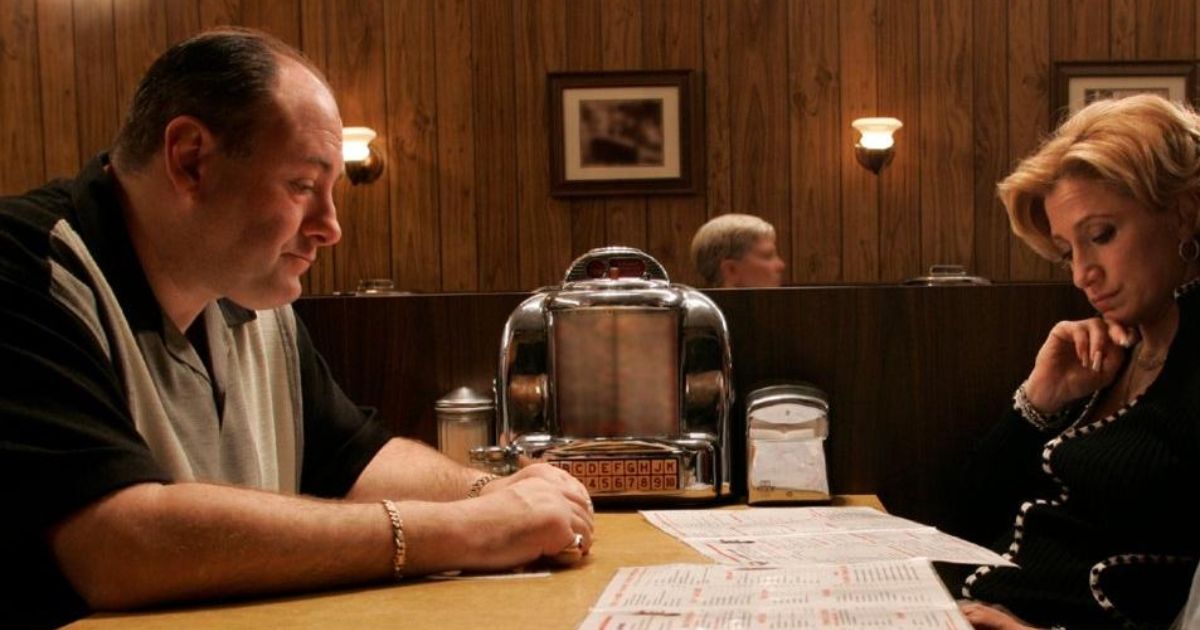 The Sopranos series finale is one of the most controversial finales of all time because it is handed over to the viewers to make their own conclusions. The ambiguous ending is one that fans either love or hate. Regardless of which side of the line you are on, you can't deny the abrupt ending was rather in tune with the premise of the show. Simple logic would suggest that Tony Soprano very likely met his maker that day in the diner, which shouldn't come as a shock to fans of the show. Furthermore, if the show hadn't ended in absolute uncertainty, would people still be talking about it years later? Doubtful – which is exactly why it earns its place on this list.
Cheers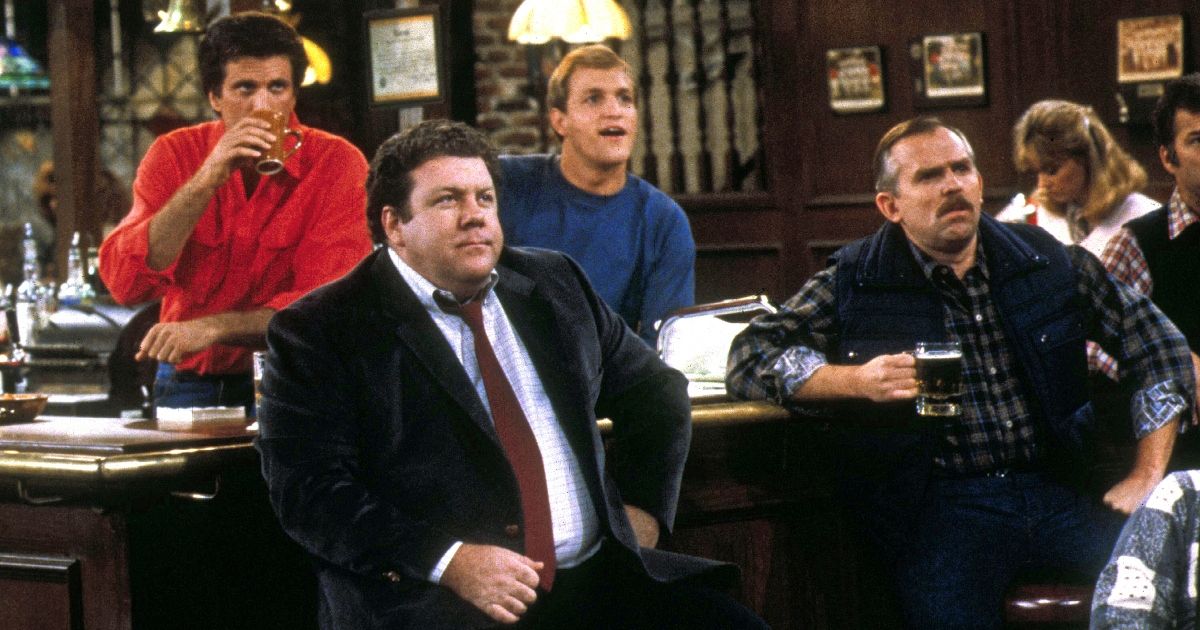 Appropriately titled "One for the Road," the series finale of Cheers was the second-highest-rated series finale of all time second only to the series finale of M.A.S.H.. The 98-minute episode reunites Sam Malone with former flame Diane Chambers (Shelley Long). Diane and Sam briefly rekindle their romance, celebrate a whirlwind engagement, decide to move to Los Angeles together, and subsequently decide to part ways while their flight to L.A. is delayed. In the end, Sam returns to his beloved bar just in time to close up for the night.
Friends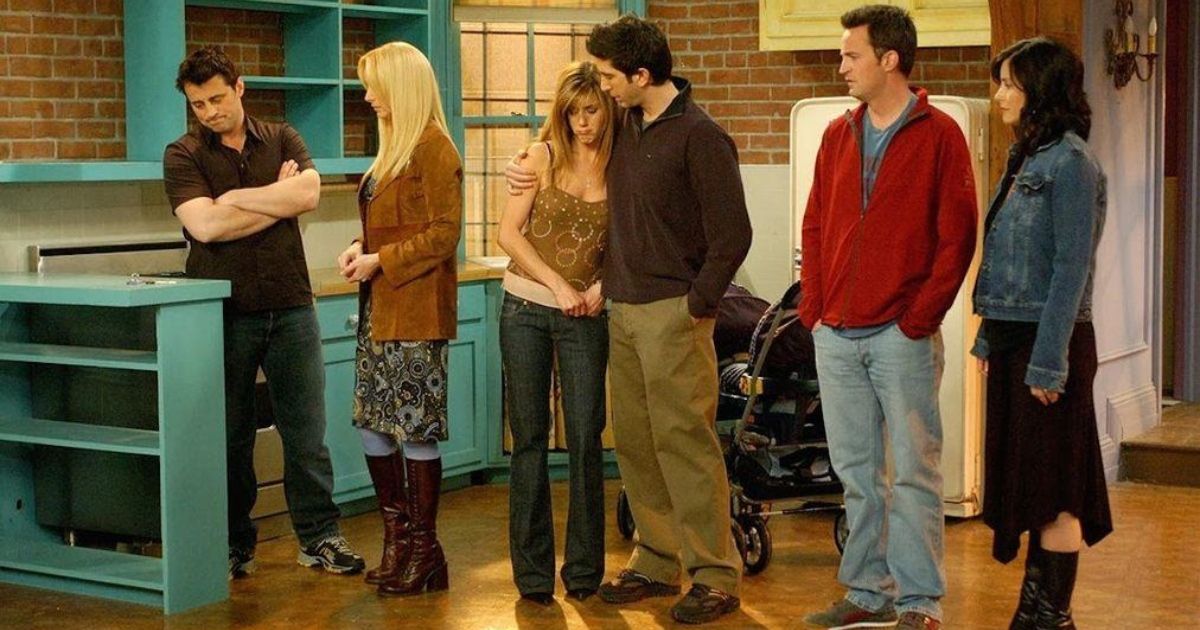 After ten years on the air, everyone's favorite sitcom Friends ended with an episode aptly named "The Last One." It was a touching episode that thoughtfully and carefully wrapped up everyone's storylines. Newlyweds Mike and Phoebe discuss their future and the possibility of starting a family. Monica and Chandler have twins and move to the suburbs, promising Joey (who finishes off the series in the same apartment) a room of his own. To the delight of many fans, Ross and Rachel finally unite for their happily-ever-after. It was a beautiful send-off for America's favorite friends. Star Lisa Kudrow has recently shared her support of a modern reboot of the popular sitcom.
The Office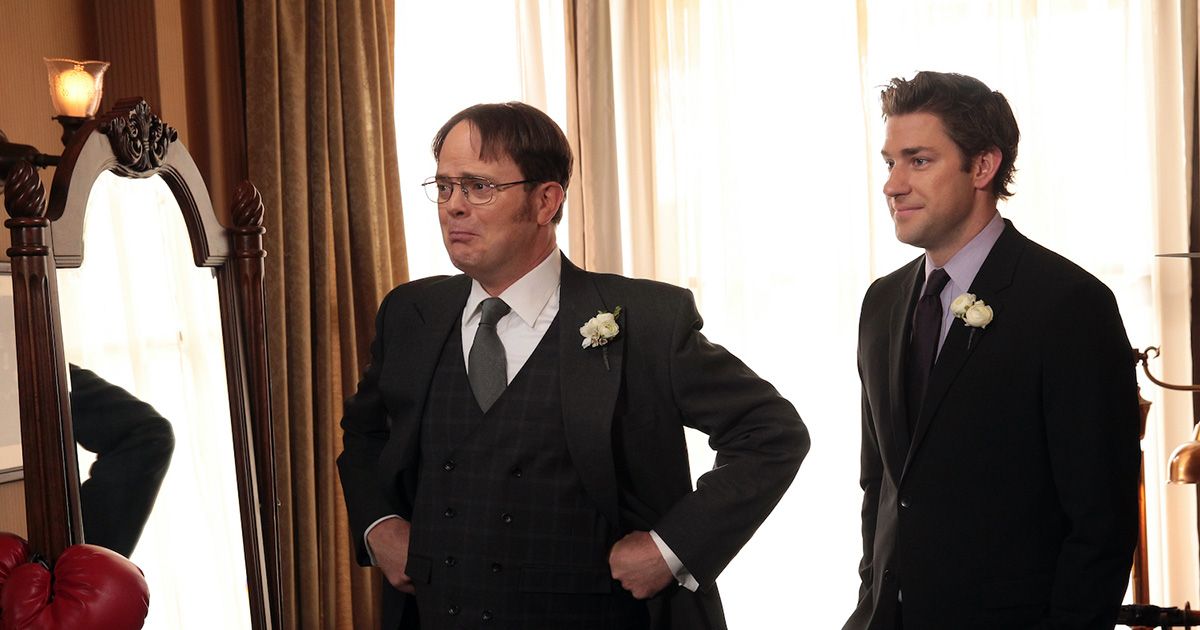 The Office proved how undeniably great it was for nine seasons. The final episode of the series (entitled "Finale") brought a lot of closure and a lot of bitter, sweet tears. The employees gather for a Q&A with fans interested in the documentary about their workplace and lives. During the Q&A, Erin ends up meeting her birth parents. Afterward, the gang heads to Dwight and Angela's wedding at Schrute Farms. However, Dwight needs a new best man, according to Jim. Out of nowhere, Michael Scott appears, gives Dwight a tearful hug, and becomes his best man. The group celebrates the wedding.
Related: 10 TV Series Finales That Just Made People Angry
At the end of the episode, the employees gather at the Scranton Branch one more time to be together. Jim and Pam decide to move to Texas, Andy now works at Cornell, Kevin owns a bar, Toby lives in New York, Oscar is a politician, Nellie lives in Poland, Daryl lives in Texas, Creed fakes his own death, and Stanley lives in Florida. Before everyone goes their own way, Pam takes the picture with her that she painted for the office many years ago to remember her time at Dunder Mifflin. It was a wonderful ending for a wonderful show that highlighted the good times.
Friday Night Lights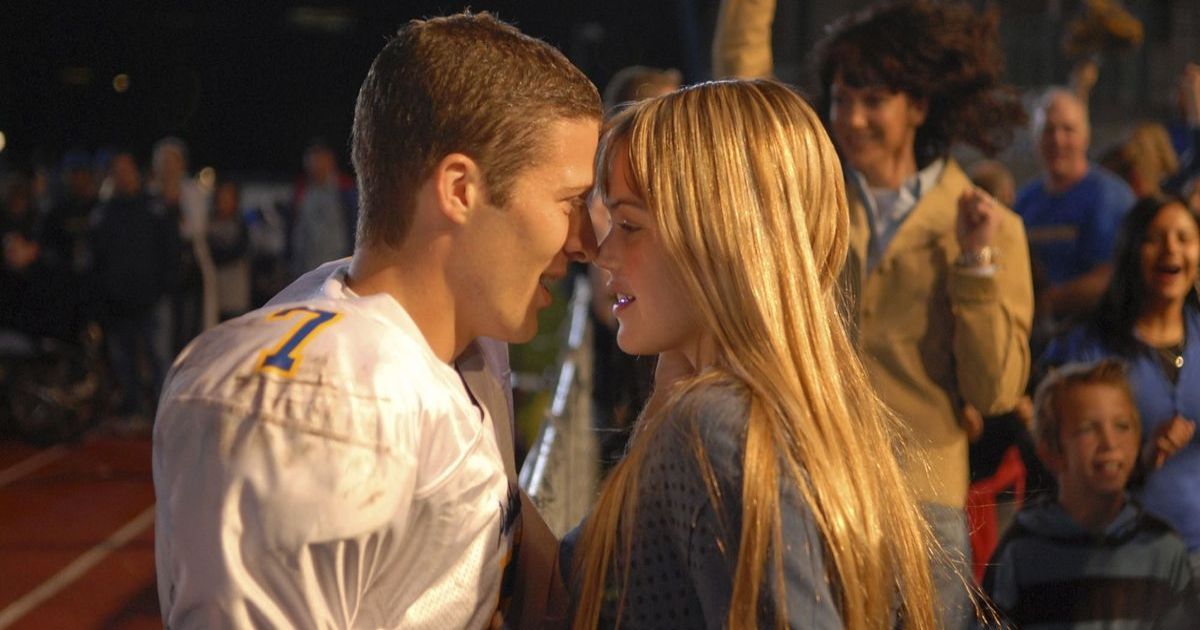 Friday Night Lights showrunner Jason Katims recently shared with Entertainment Weekly that they were aware when they were picked up for seasons four and five that they would be the last. This allowed the writers to start to set up the characters for where they would ultimately end up, rather than throw everything together in the eleventh hour like so many finales. In the end, we see Coach Taylor and his wife Tami move to Philadelphia, Matt and Julie get engaged and all of our other favorite characters get a happy ending as well, which makes the series finale of Friday Night Lights one of the best TV series finales of all time.
The Marvelous Mrs. Maisel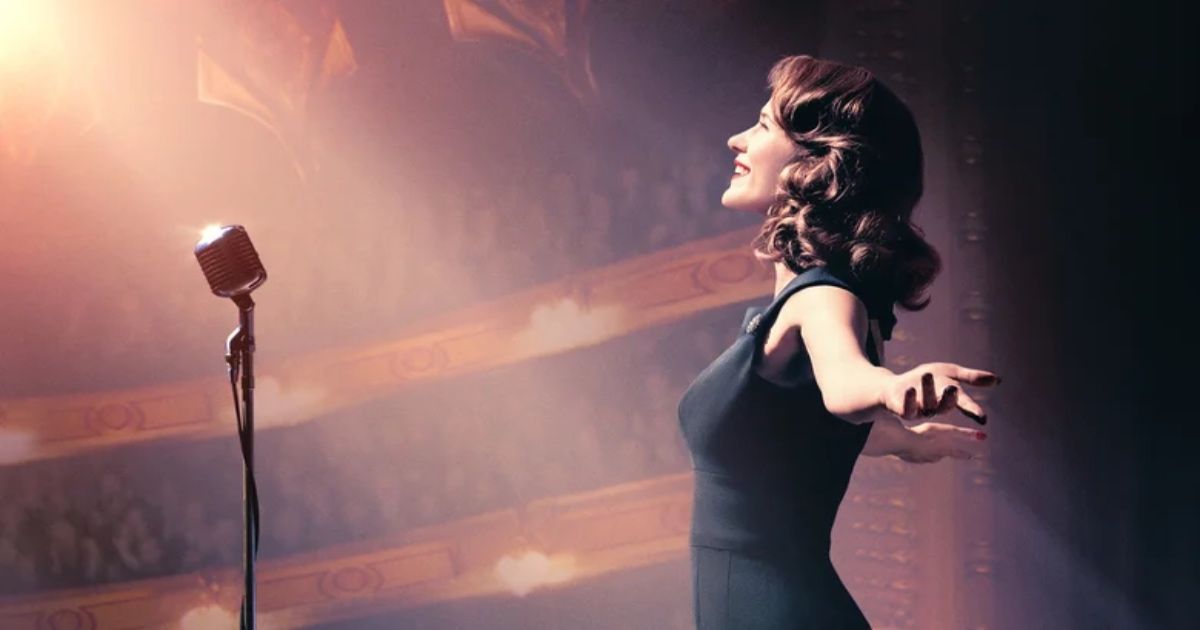 One of the most recent series to air a series finale, the critically acclaimed Amazon Prime series The Marvelous Mrs. Maisel, knew how to end it. The entire series was built up to one moment, Midge taking the microphone and telling jokes on her terms. That is what he did in her first episode, but since then, she has been trying to play by the rules. She finally got her moment in the spotlight, took it, and delivered an incredible set that made her a star.
The final episode had a deeper layer to it. The entire series was not just about her standup career but her friendship with her manager, Susie. Susie always believed in Midge, so it was a story about friendship. The series' final moments cut to years in the future as the two are old, and even though they live miles apart from each other, they still find time to watch television together. There is a hint of sadness in the idea they got all the wealth and fame they could want but are alone in their old age, but they always have each other.
Six Feet Under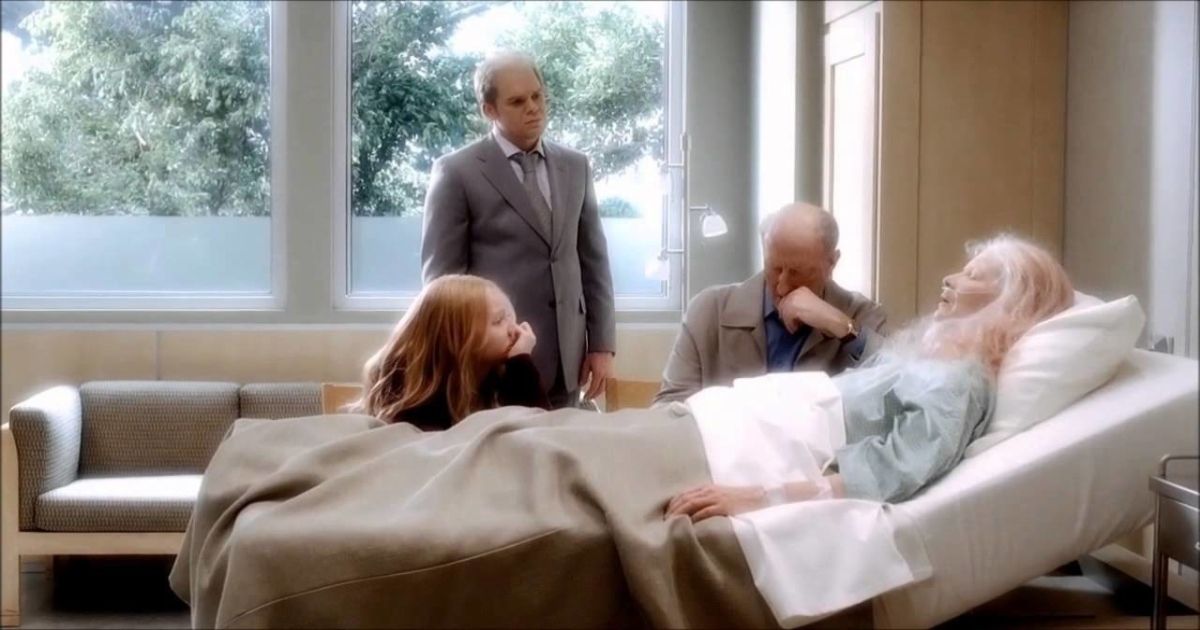 Six Feet Under wrapped up its five seasons with a seven-minute flash-forward montage of milestone moments in the Fisher family's lives, as well as the death of every remaining member of the Fisher clan, all set to Sia's "Breathe Me." It was a touching tear-jerker and a befitting ending for a show centered around mortality. The lauded finale ranked number eight on TV Guide's TV's Most Unforgettable Finales, and according to Vulture creator Alan Ball, fans tell him all the time how much they love it. This is why Six Feet Under remains one of the best TV series finales of all time.
Sex and the City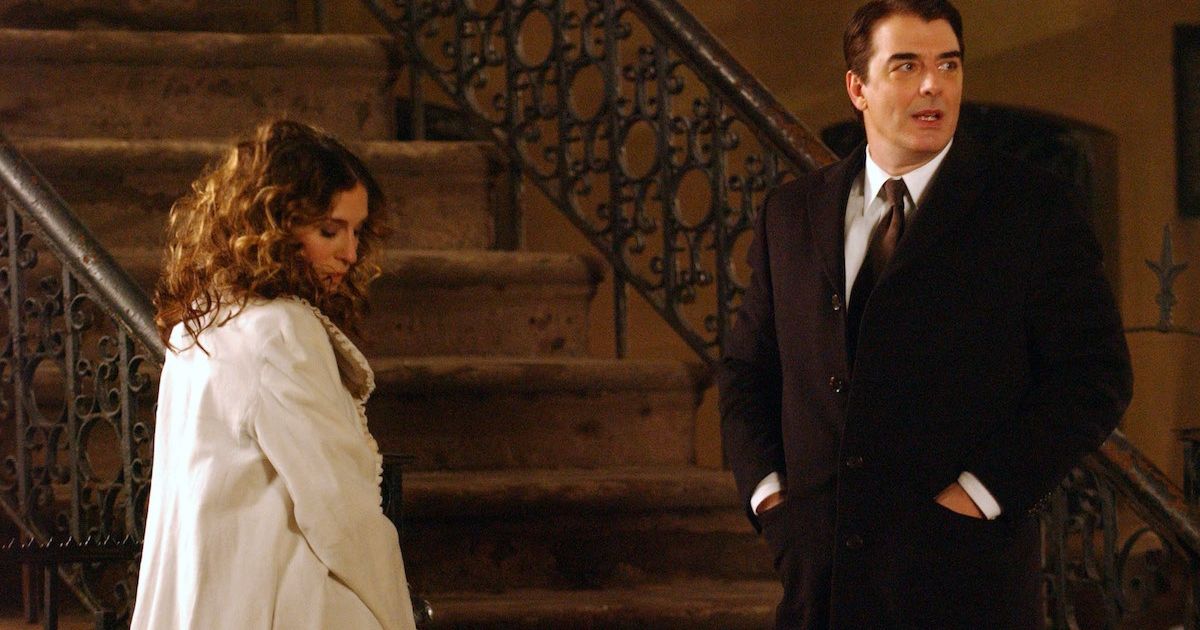 Sex and the City centered around strong female friendships, iconic fashion moments, and relationship dynamics. It wrapped its six-season run with a two-part series finale titled "An American Girl in Paris (Parts Une and Deux)". After Carrie wanders the streets of Paris alone while her self-absorbed boyfriend Aleksandr Petrovsky blows her off at every opportunity, she finally remembers who she is and breaks it off. Low and behold, Mr. Big is waiting in the wings to sweep her off her feet, finally ready to commit (but only after getting the blessing of Carrie's besties).
In addition, we see Miranda take on the responsibilities of a committed relationship by taking care of Steve's ailing mother; Samantha finally opens her heart to Smith; and Charlotte and Harry adopt a bundle of joy. It truly is a picture-perfect ending for all the characters involved, and it earns bonus points for being filmed in Paris!
Parks and Recreation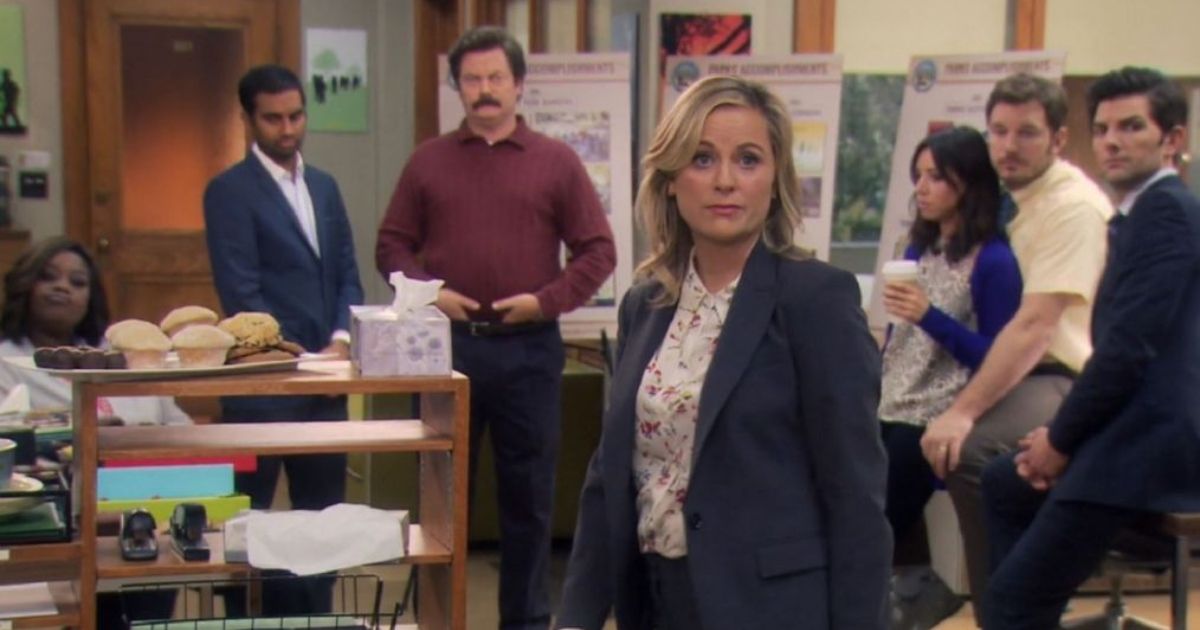 In the 2015 finale of the beloved NBC sitcom Parks and Recreation, known as "One Last Ride", marked the end of a great seven-season run. The story follows each of the Pawnee Parks and Recreation employees into the future as they are presently fixing a broken swing at the park that Leslie Knope (Amy Poehler) said she would put at a once abandoned lot. Leslie went on to become Governor of Indiana. Ben Wyatt (Adam Scott) goes on to be a member of the House of Representatives. The series finale catches up with everyone and what they have been doing all these years, giving a happy ending to everyone.
The team reunites years later in the Pawnee Parks and Recreation office with Chris Traeger (Rob Lowe) and Ann Perkins (Rashida Jones) returning to see the group, as well. It is one of the best NBC finales of the last decade. This show was able to illustrate that your workplace family might be just as important as your real family.
Succession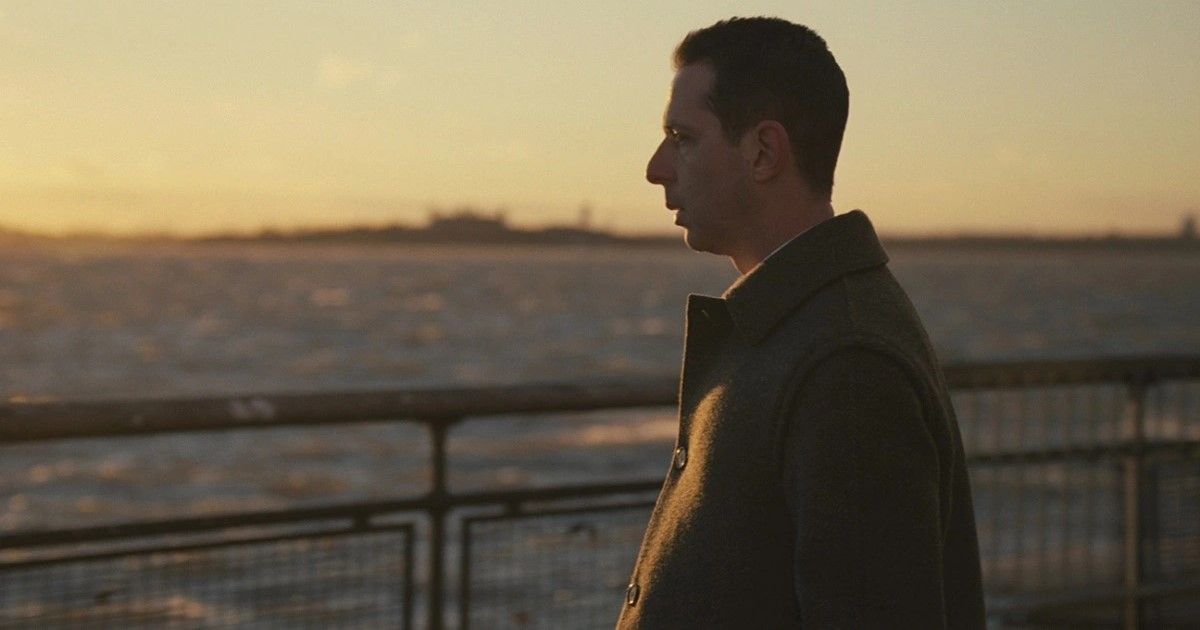 Ending a drama like Succession is hard. HBO notably tried and failed with series like Game of Thrones to deliver a satisfying finale, and even though we put it as one of the best, The Sopranos ending is still controversial. Succession was one of the best-reviewed series for the 2010s and 2020s, so expectations for the finale were high.
Related: 10 of the Biggest Series Ending in 2023, Ranked by What's Most Missed
The series delivered not only a great series finale but one of their best episodes ever. Audiences saw this complicated game of who would inherit this media empire truly blow up in a way that is both climatic for the audience and unsatisfying for the characters within the world of the show. It is a scenario where everybody loses, which is what makes it great. Succession was always a tragedy, and the finale sold that.
Ted Lasso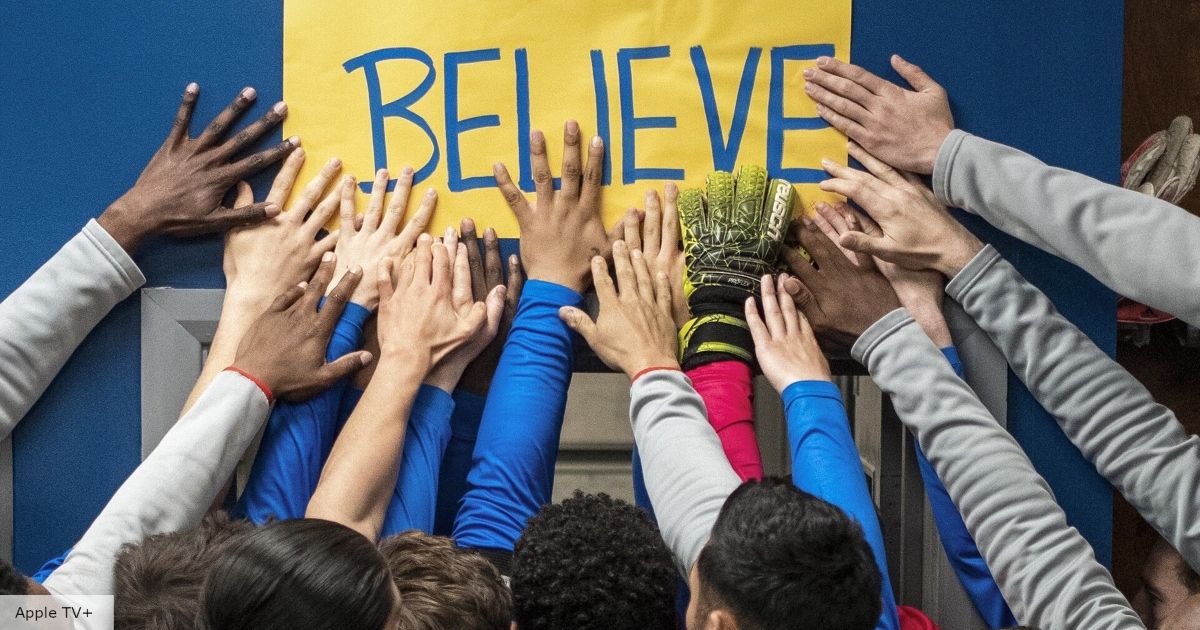 Simply put, Ted Lasso is one of the most powerful television shows of all-time. It is equally funny and powerful. The series finale, "So Long, Farewell", ended a magical three-season run for the brilliant Apple TV series. AFC Richmond Manager Ted Lasso is due to go back to Kansas to be with his family after the final game of the season. A win by Richmond could win them the Premier League. In this finale, we see what has been seen every single episode of the series: magic.
From the team sending Ted off after their final practice by singing "So Long, Farewell" from The Sound of Music to Nate Shelley's redeeming return to Richmond, the finale is spectacular. The team reassembles the beloved "BELIEVE" sign at halftime and ends up coming back to win the game against rival West Ham United. Other amazing moments take place, like Rebecca finding love at last, her ex-husband Rupert being seen as a true jerk, Roy Kent, Beard, and Nate taking over the club for Ted, Rebecca giving part of the club away to the fans, and Ted telling his son to think like a goldfish at the end. All kinds of perfect references to earlier episodes were also a key feature. This finale was beyond incredible and hard to beat.
M.A.S.H.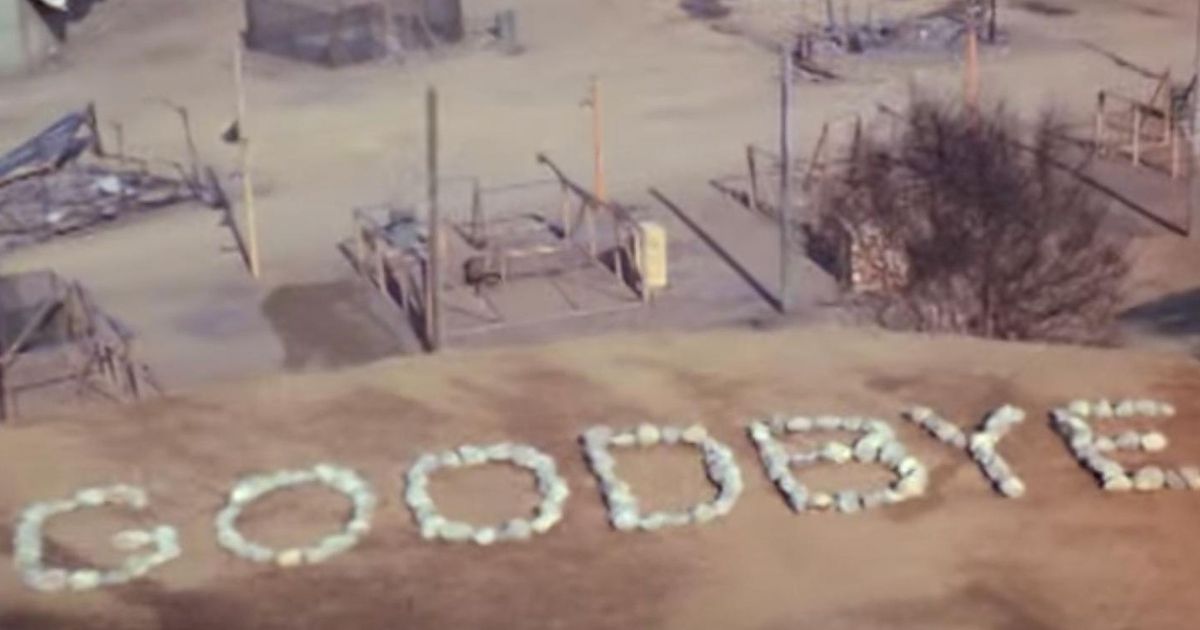 In what remains the highest-rated series finale episode ever, M.A.S.H signed off with a two-and-a-half-hour T.V. movie that wrapped up the events of the Korean War and saw all the main characters returning home to their families. The real gut punch comes at that end when BJ Hunnicutt, a friend of Hawkeye's, spells out the word "Goodbye" in rocks for his friend to see as his chopper lifts off to take him back to the United States. The critically acclaimed Korean War dramedy aired for 11 seasons and didn't overstay its welcome one bit.
Breaking Bad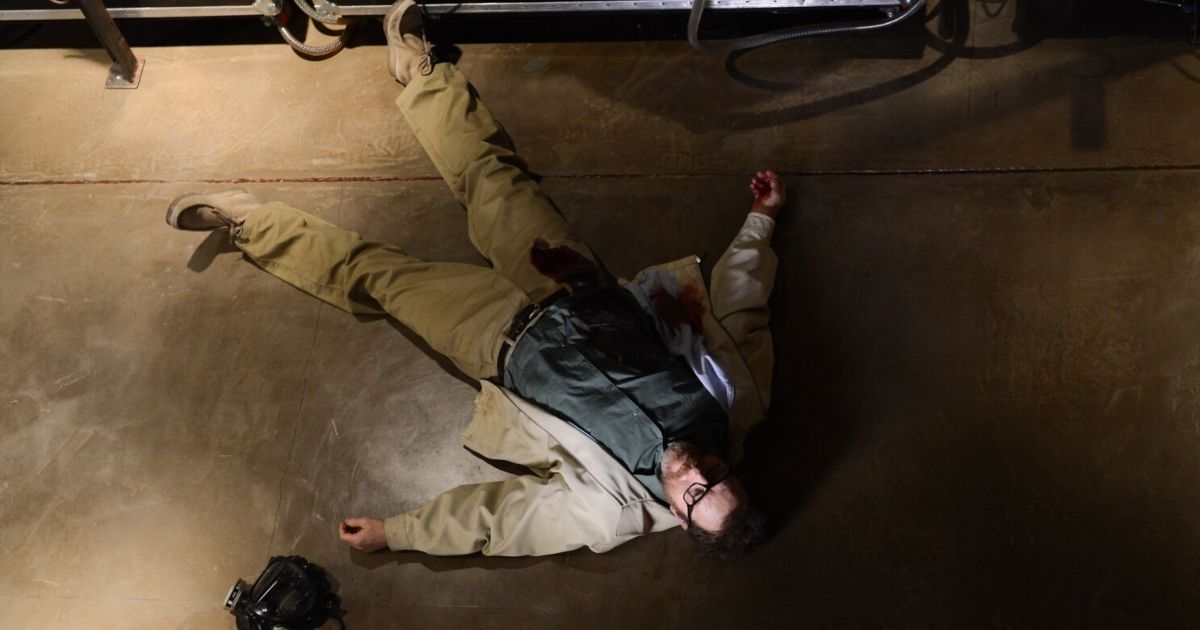 ​For five seasons, Breaking Bad explored the duality of good and evil that lurks in all of us while following the descent of a simple family man into a hardened criminal. As the show wrapped up its fifth and final season, audiences were left wondering if there were any redeeming qualities left to Walter White, the once mild-mannered chemistry teacher, now a power-hungry egotist.
Alas, White comes through in the end, essentially sacrificing his own life to save his former student, friend, and colleague, Jesse Pinkman from his captor Todd Alquist. In the best TV series finale of all time, Walter dies next to his prized crystal meth, set to the tune of "Baby Blue" by Badfinger. One could not cook up a more suited ending. Pun intended. Breaking Bad stars Bryan Cranston and Aaron Paul reunited with co-star Bob Odenkirk for the final season of the Breaking Bad spin-off Better Call Saul.
on bbc news
on hindi news
on the news today
on channel 7 news
ôrf news
campo grande news ônibus
ôpera news
campo grande news greve de ônibus
l1 news horário dos ônibus
l1 news ônibus
lago azul news ônibus
news österreich
news österreich heute
news österreich aktuell
news öffentlicher dienst
news österreich corona
news öl
news österreich orf
news ö3
news österreich heute aktuell
news österreich sport
ö24 news
ölpreis news
öbb news
ösv news
österreich news krone
övp news
özil news
öffentlicher dienst news 2023
österreich promi news