Shrek is one of the most successful animated franchises in the movie industry. So much so, in fact, that over the years, and despite not having released a film in more than a decade, Shrek still harvests fans around the world and has become a source of memes that are shared by millions every day on social networks. Based on the book of the same name by William Steig, Shrek is made up of four films: Shrek, Shrek 2, Shrek the Third, and Shrek Forever After, the latest installment in the franchise so far, although there have been rumors circulating about a Shrek 5 for several years. It has even spawned a spin-off franchise with two films centered on Puss in Boots.
Update September 7, 2023: This article has been updated with even more great songs from the Shrek and Puss in Boots soundtrack in honor of the passing of Smash Mouth lead singer Steve Hartwell.
This franchise's films are mostly centered on Shrek, a grumpy but big-hearted ogre, and his adventures with Fiona, his family, and friends, a group of enchanted fairy tale characters who constantly spoof and challenge everything the audience already knows about them. As such, it features ogres that are heroes, a fairy godmother who might be the greatest villain in the land and a prince charming who is anything but charming. The movies also feature a well-chosen soundtrack that supports the characters in every key moment of their journey. For an entire generation, the Shrek soundtracks were some of the best and earliest must-own CDs. Here are the best songs in the Shrek franchise, ranked.
15
"I Need Some Sleep" — Eels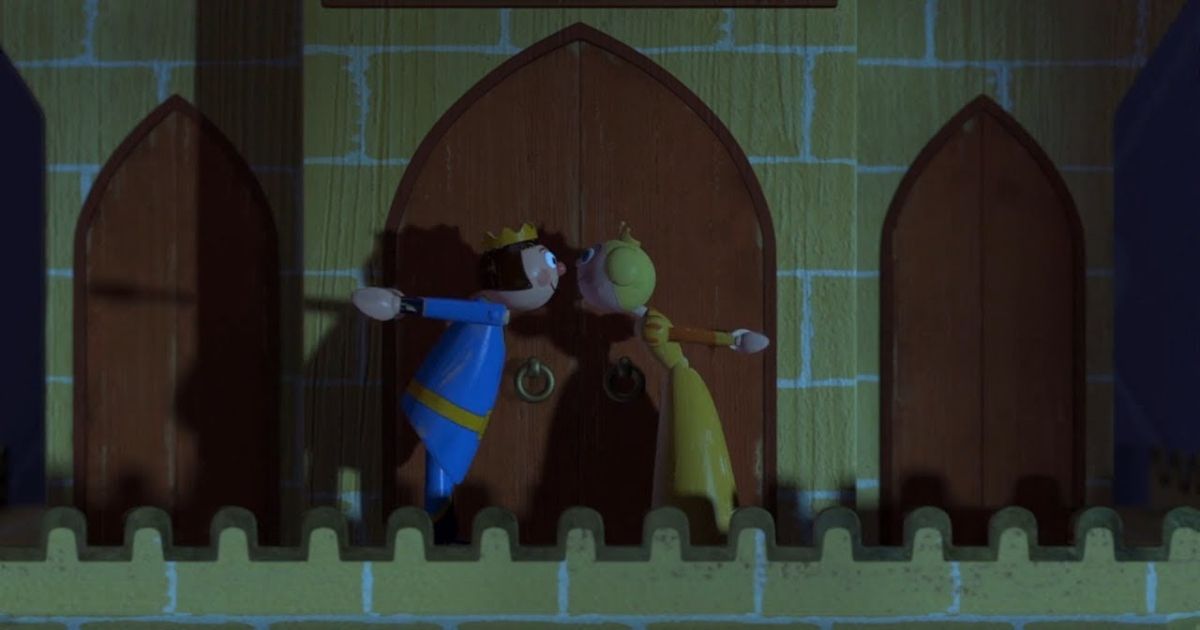 Eels' "I Need Some Sleep" was featured on the soundtrack for Shrek 2. In the movie, the ogre (Mike Myers) and his newlywed wife Fiona (Cameron Diaz) visited Far Far Away, where Shrek met his in-laws for the first time, King Harold (John Cleese) and Queen Lilian (Julie Andrews). Sadly, their visit did not go according to plan: Harold could not come to terms with the fact that his daughter married an ogre, and this situation took its toll on Shrek, who was also surrounded by Fiona's toys and belongings from when she was a little girl who wanted to marry Prince Charming (Rupert Everett).
Related: Shrek: Every Movie in the Franchise, Ranked
With this song playing in the background, Shrek starts to question whether he really made the right decision by marrying Fiona. This is notably not the first song by Eels in Shrek and won't be the last time they make it on this list.
14
"Hallelujah" — Rufus Wainwright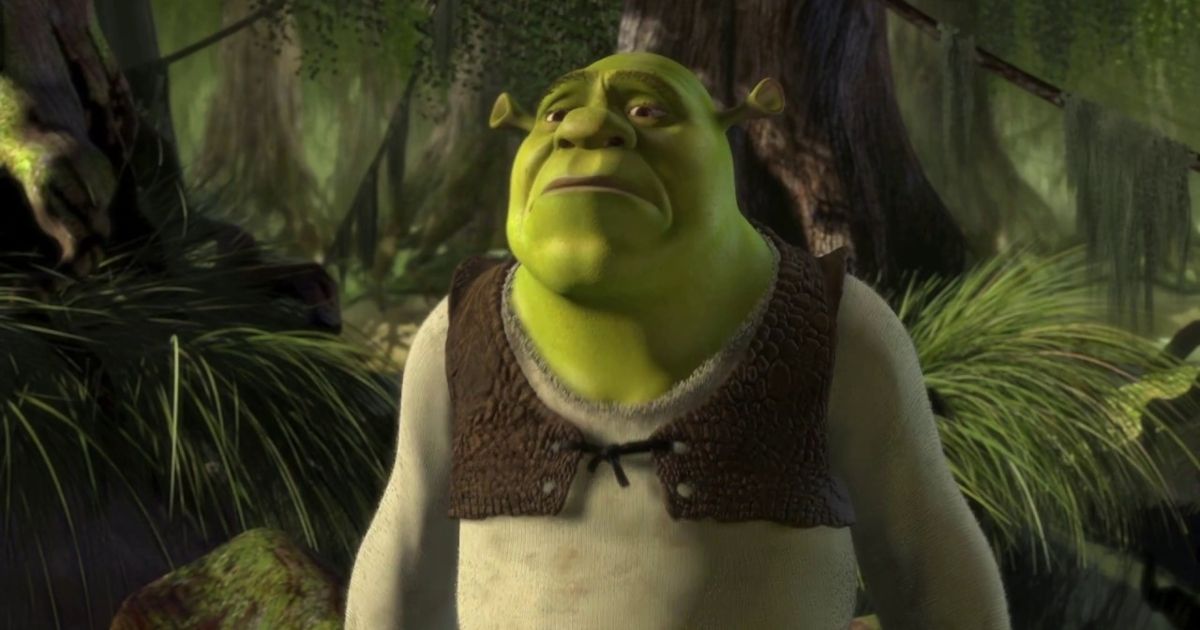 This song, sung by Rufus Wainwright, is the theme song for one of Shrek's most pivotal moments. Upon rescuing Fiona from the tower, it takes them both a short period of time to discover their shared chemistry. But Fiona had a secret: at sunset, she turns into an ogre. One night, in the midst of their journey, Shrek, who was ready to confess his feelings for her, overheard Fiona talking to Donkey (Eddie Murphy) from afar and calling herself an "ugly beast."
As Shrek was unaware of Fiona's secret, he became convinced that she was, in fact, talking about him and reverted, albeit briefly, back to the fearful, anti-social ogre he used to be. While "Hallelujah" has been used in many movies, and director Zack Snyder is very fond of it as he featured it in both Watchmen and his cut of Justice League, many were first introduced to it in Shrek, and it will often be known as the Shrek song.
13
"I'm On My Way" — The Proclaimers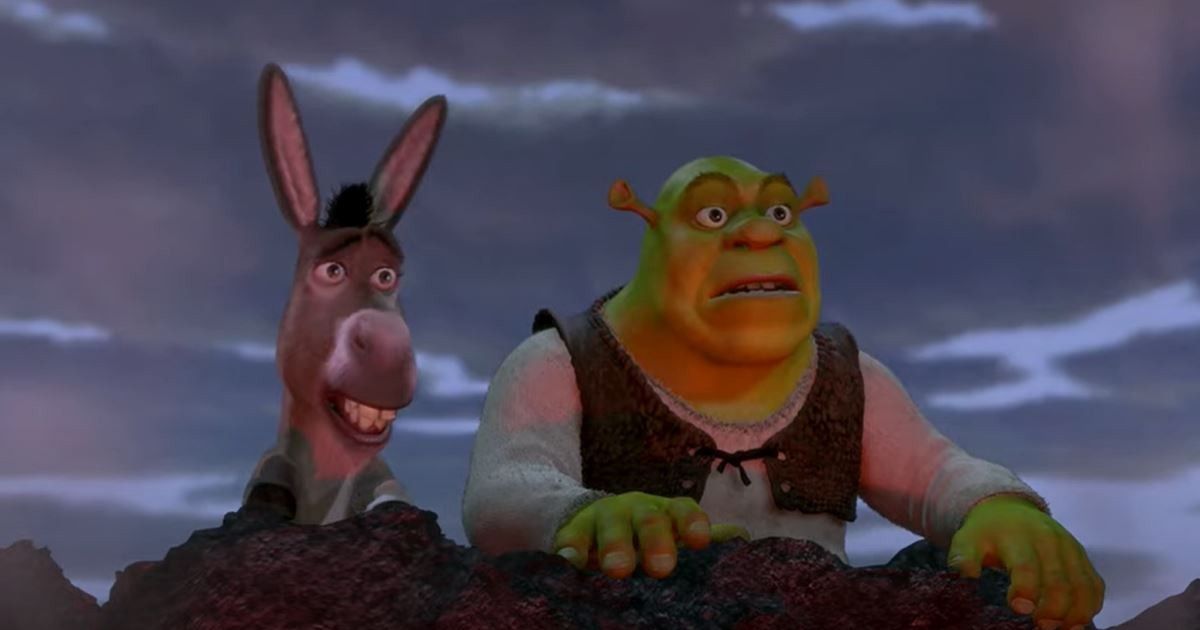 This song by The Proclaimers is played in the first Shrek film as the lovable ogre and his noble friend Donkey travel to rescue Princess Fiona, who is stuck in the highest room of the tallest tower guarded by a fire-breathing dragon. The song gives fans that feeling of travel. Shrek and Donkey are traveling from the town of Duloc through the countryside to the lava-surrounded, abandoned castle to save and deliver Princess Fiona to Lord Farquaad (John Lithgow).
12
"Bad Reputation" — Joan Jett & The Blackhearts (Sung by Halfcocked)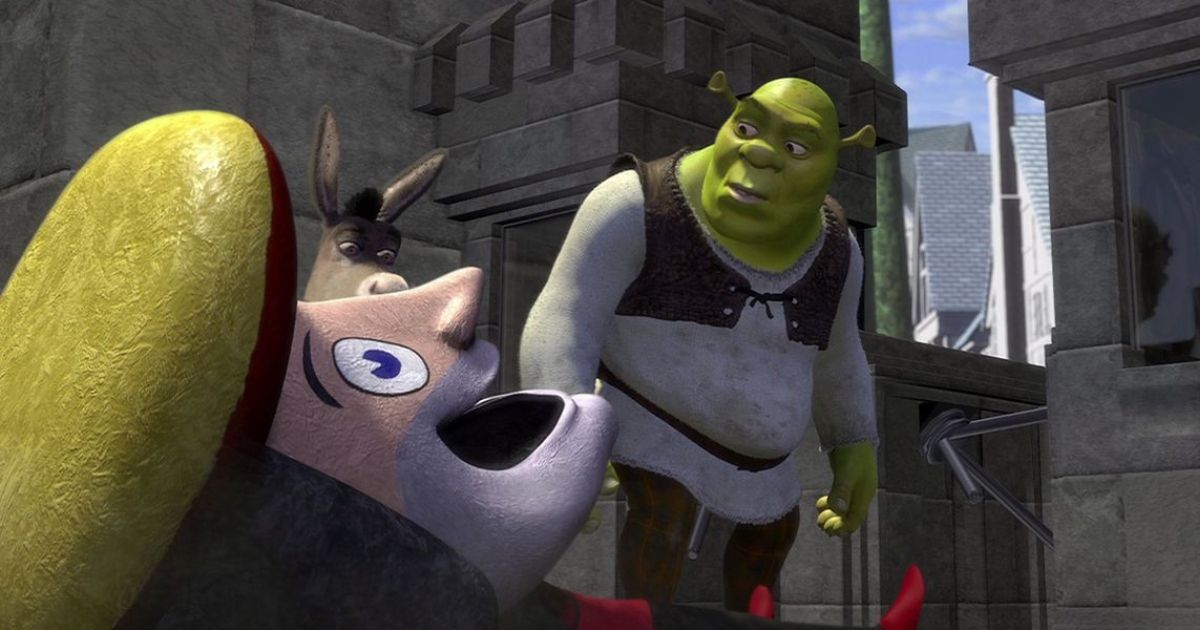 In the first Shrek movie, Halfcocked lent his voice to perform Joan Jett & The Blackhearts' song "Bad Reputation" in one of the film's most epic scenes. Shrek and Donkey traveled to Duloc to negotiate with Lord Farquaad over the relocation of all the fairy-tale creatures trespassing on his swamp. Farquaad, in the midst of a tournament to find a volunteer to rescue Fiona, established that whoever killed the ogre would be the chosen one. Little did he anticipate that Shrek, whom he considered a no-good, unpleasant ogre, would end up winning the tournament. The song was a great choice for a good, old-fashioned fight scene.
11
"My Beloved Monster" — Eels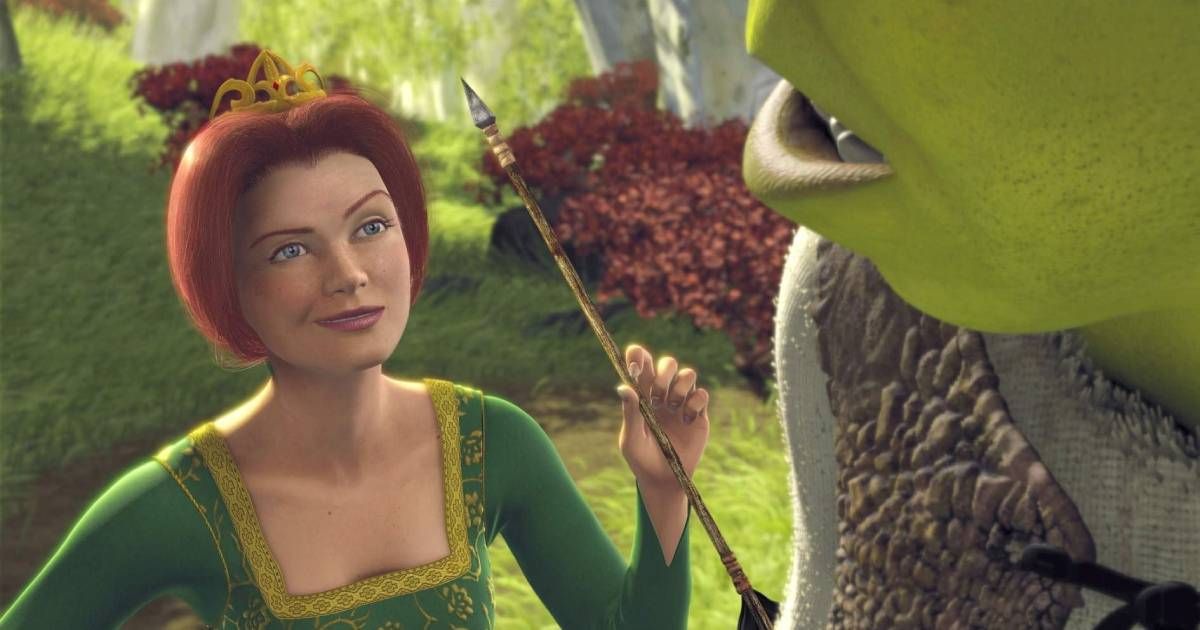 Once Shrek and Donkey rescue Fiona from the creepy tower and dragon, the group goes on their way back to Duloc so that Farquaad can marry Fiona. But after a rough start to the trip, which involves Fiona yanking an arrow from Shrek's rear end after a fight with robbers, Fiona and Shrek start to fall for each other. The song "My Beloved Monster" by Eels is playing in the background as the two start to catch feelings for each other. In one particularly funny scene, as the two get closer, Shrek creates a frog balloon for Fiona, who creates a snake balloon for Shrek.
10
"Livin' La Vida Loca" — Ricky Martin (Sung by Eddie Murphy & Antonio Banderas)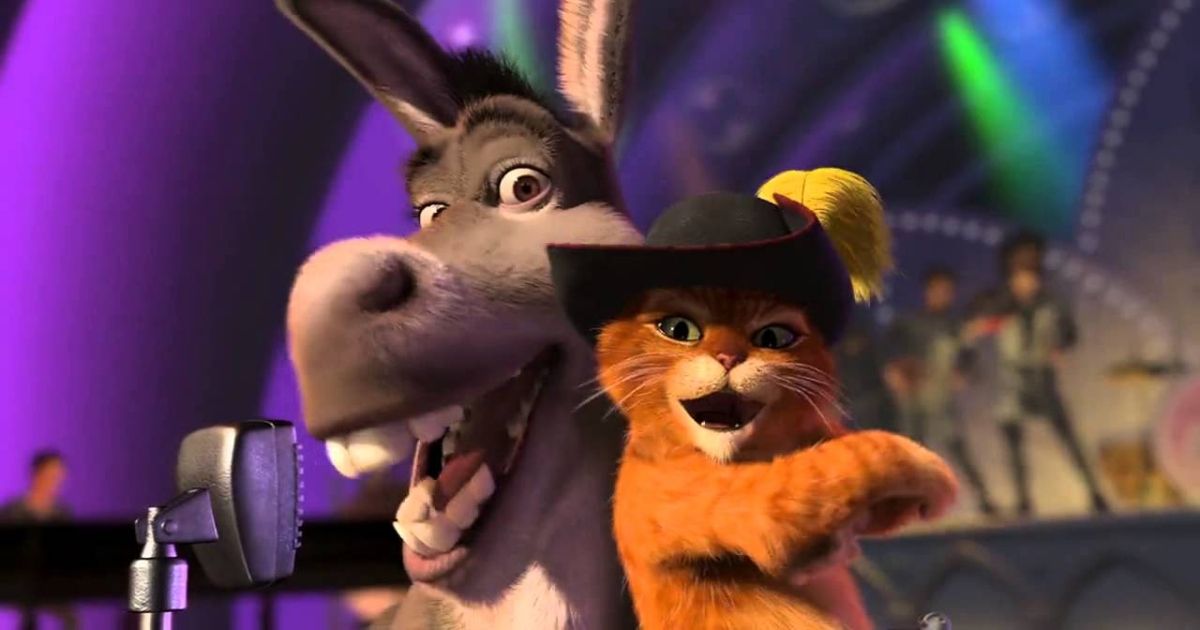 Eddie Murphy and Antonio Banderas, who voiced Donkey and Puss in Boots, performed this Ricky Martin classic to wrap up the second installment of the franchise. Following a series of incidents triggered by the Fairy Godmother (Jennifer Saunders) and her son, Prince Charming, the film's main characters finally got their well-deserved happy ending: Shrek and Fiona kept their physical form as ogres, her parents accepted their relationship, King Harold revealed that, in fact, he had always been a bewitched toad, and Queen Lilian embraced him for who he was. In celebration, Donkey and Puss in Boots took over the stage and, to spice up the party, sang and danced to this song.
9
"Funkytown" — Lipps Inc.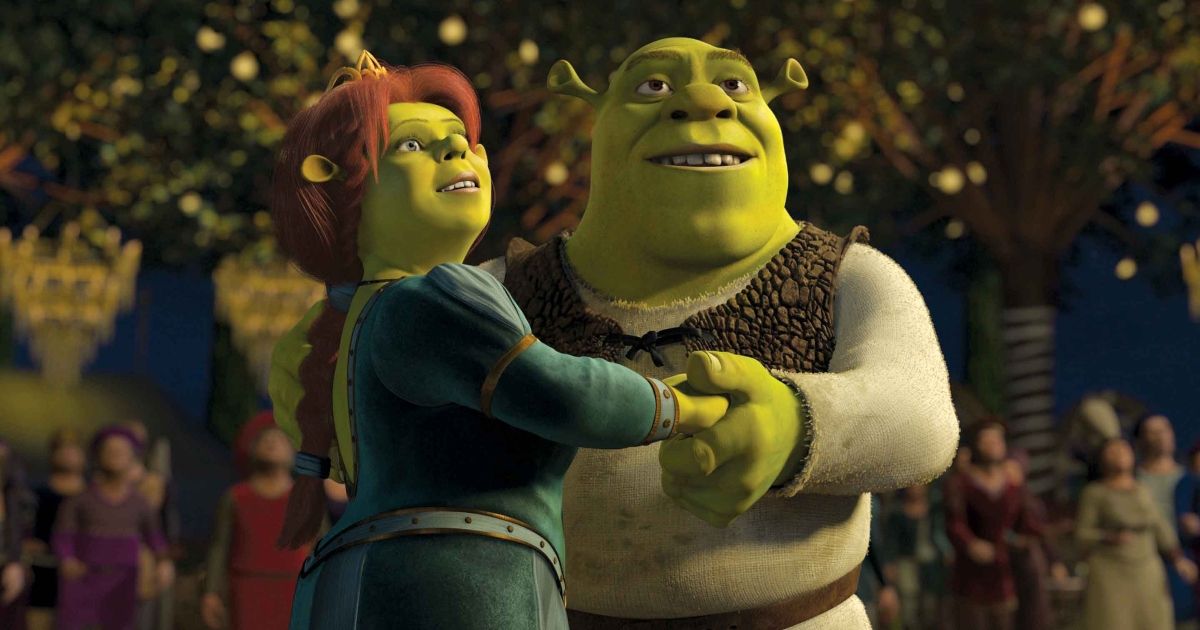 In Shrek 2, Shrek and Fiona are invited to the land of Far Far Away to see Fiona's parents, the King and Queen of Far Far Away, for the first time since she was locked away in the tower. The song "Funkytown" by Lipps Inc. is played as the ogre couple, along with Donkey, enter the land of Far Far Away. The town before the castle is a bit of a knock-off of Hollywood. It has palm trees, stores, restaurants, and other similar characteristics. As fans see the group reach the main street of the town in their carriage, they witness the wealth and prestige of the town. "Funkytown" is the perfect song choice for this particular scene.
8
"Little Drop of Poison" — Tom Waits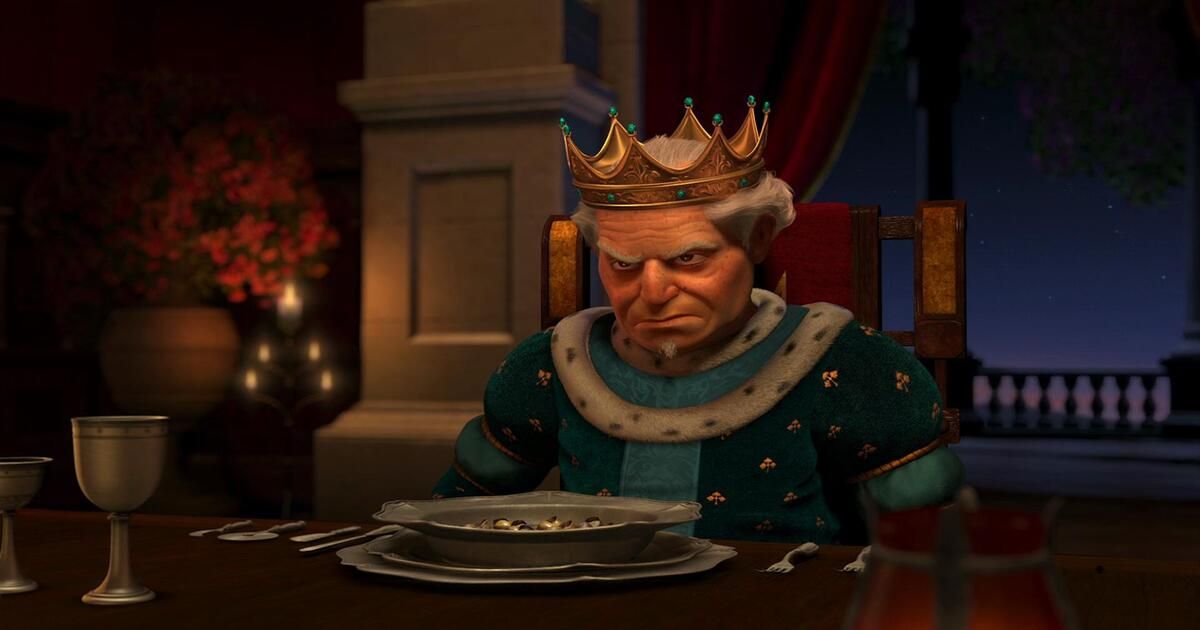 After a testy dinner in Shrek 2, which involves an argument between Shrek and King Harold (John Cleese), tensions are at a very high point. Harold, who is in search of his own happily ever after, has a secret arrangement in place with Fairy Godmother and her son, Prince Charming. Charming was supposed to marry Fiona in exchange for Harold's own happily ever after. Harold is ordered by Fairy Godmother to get rid of Shrek by any means necessary.
Related: Shrek and Puss in Boots: Every Movie in Chronological and Release Order
As the creepy song known as "Little Drop of Poison" by legendary musician Tom Waits is played in the background (it is sung by Captain Hook), Harold enters a bar with evil fairytale characters. He enlists the help of master "swordscat" Puss in Boots (Antonio Banderas) to take care of Shrek. Of course, Puss turns out to be a good guy as he proves to be a fantastic sidekick to Shrek, like Donkey.
7
"Changes" — David Bowie & Butterfly Boucher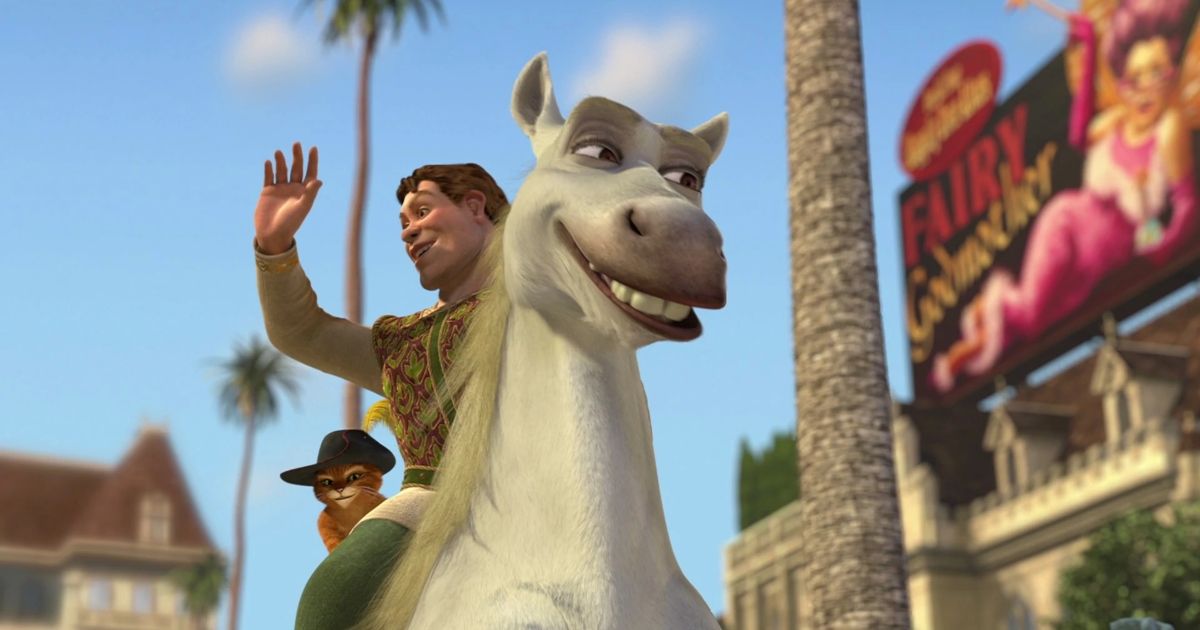 David Bowie & Butterfly Boucher performed "Changes" for the soundtrack of Shrek 2. After drinking the Fairy Godmother's potion, Shrek and Donkey take human and horse form, respectively. When they came back to Far Far Away, their new look sparked some changes in the way they were perceived by others: instead of being rejected or looked down upon, as was usually the case, they were acclaimed by the inhabitants of the kingdom and well-received, leading to a hilarious scene in which one could appreciate them going from being distrustful and discreet to trying to show off as much as possible.
6
"Fearless Hero" – Antonio Banderas and Heitor Periera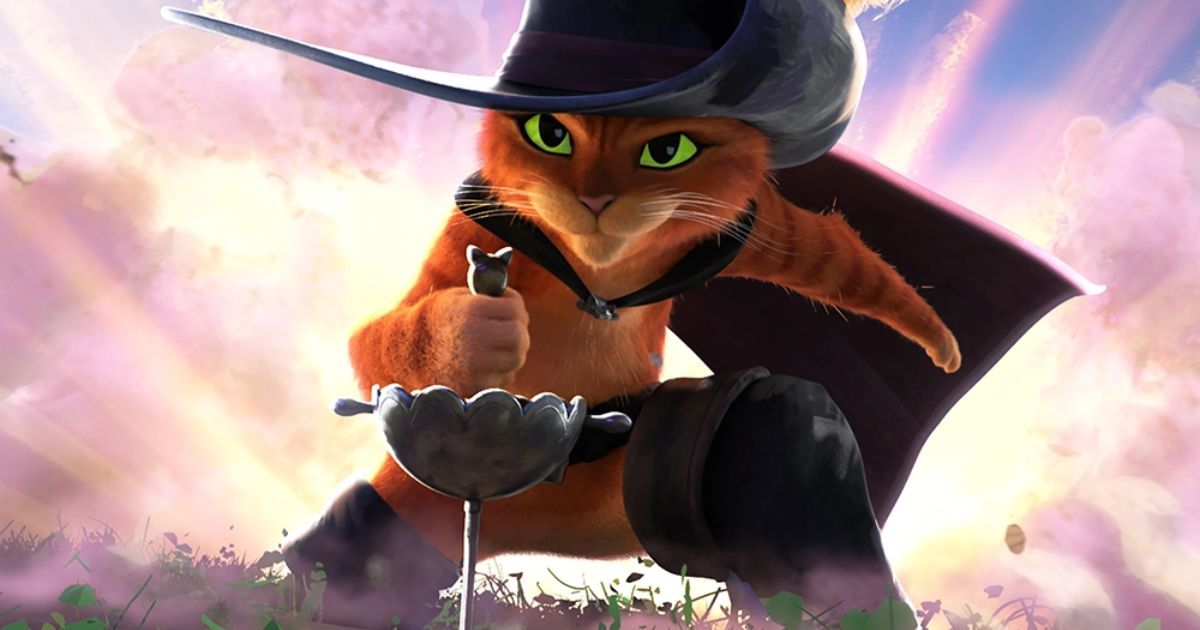 The original song "Fearless Hero" appears in Puss in Boots: The Last Wish and is such a great catchy tune. It immediately informs the audience all they need to know about Puss in Boots, but also provides context and depth for how he sees himself. The song is a great ballad and one that sets the tone for this wonderful animated adventure.
5
"Top Of The World" -The Carpenters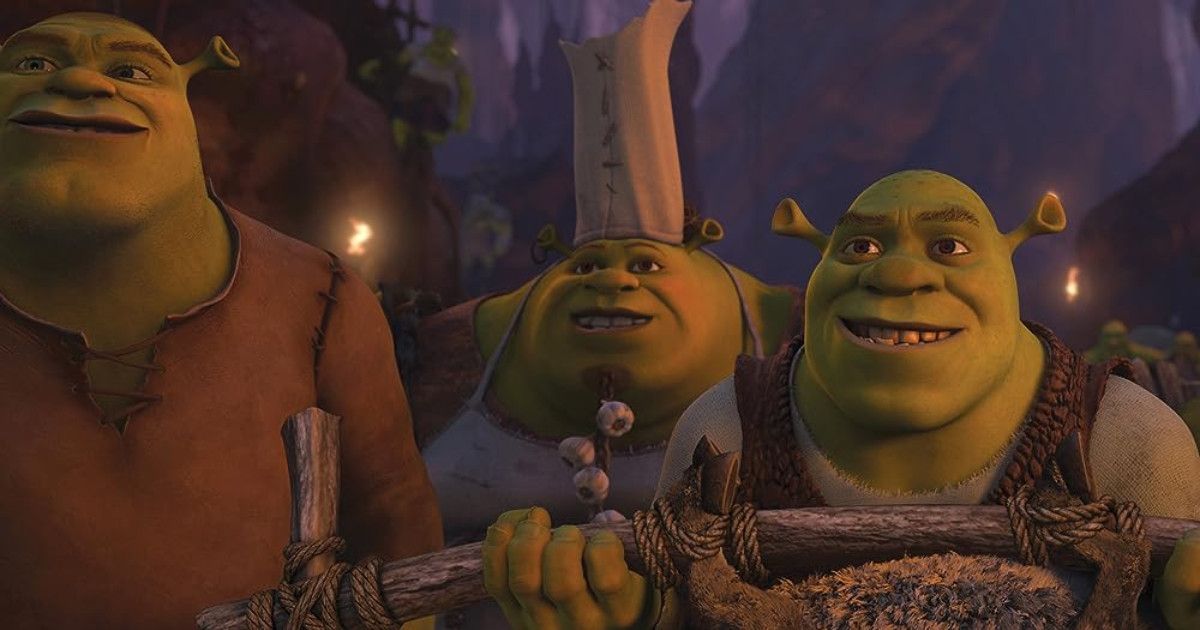 Shrek Forever After might not be the best-regarded film in the franchise, but it has one of the best song moments in the film. Shrek after making a deal with the evil Rumpelstiltskin (Walt Dohrn) and getting sent back to an alternate reality, Shrek is just a regular ogre who misses scaring villagers. The famous Carpenters song "Top Of The World" is performed as the happy ogre is back to his old ways.
However, he soon realizes that he made a mistake after learning that Rumpelstiltskin is the King of Far Far Away, and Fiona doesn't know who he is. The song is a laid-back ballad that is sweet and touching, which contrasts nicely with Shrek being a fearsome ogre.
4
"Accidentally in Love" — Counting Crows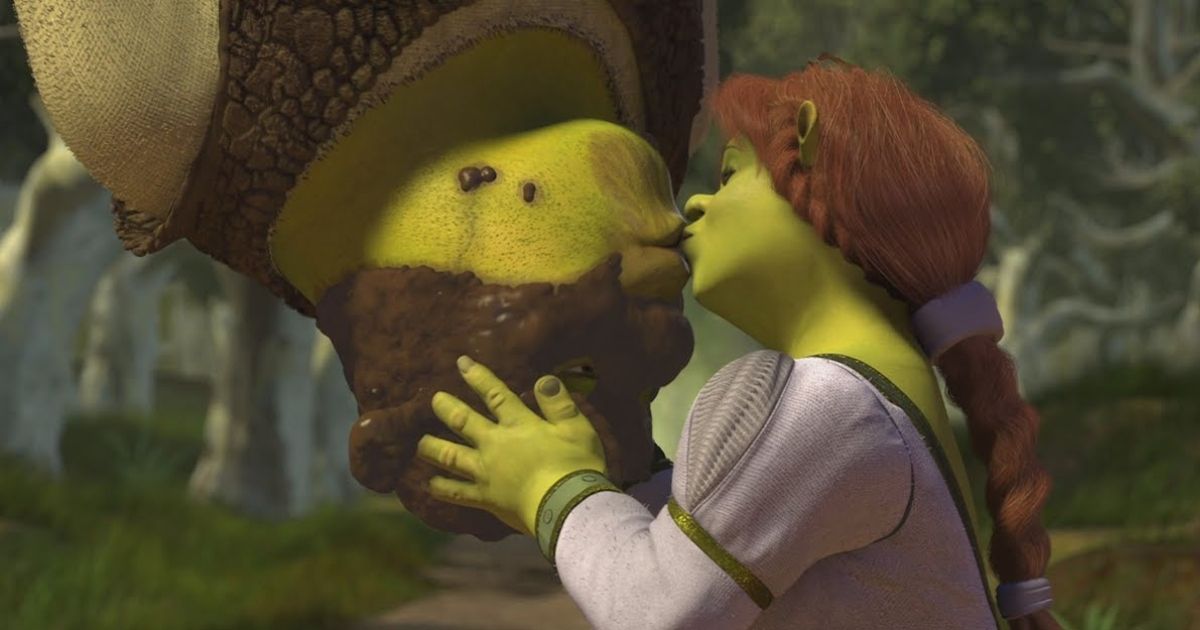 "Accidentally in Love" by Counting Crows kicked off Shrek 2. During this song, the audience was able to witness Shrek and Fiona's honeymoon and their first days as a married couple. Among the most outstanding moments of this sequence, it is worth mentioning some winks to classic movies and books, such as a kiss recalling Peter Parker and Mary Jane in Spider-Man, Little Red Riding Hood's visit, and The Little Mermaid's arrival during Shrek and Fiona's picnic on the beach. The song was a breakout smash hit on the radio airwaves and even was nominated for Best Original Song at the Academy Awards.
3
"Holding Out for a Hero" — Bonnie Tyler (Sung by Jennifer Saunders)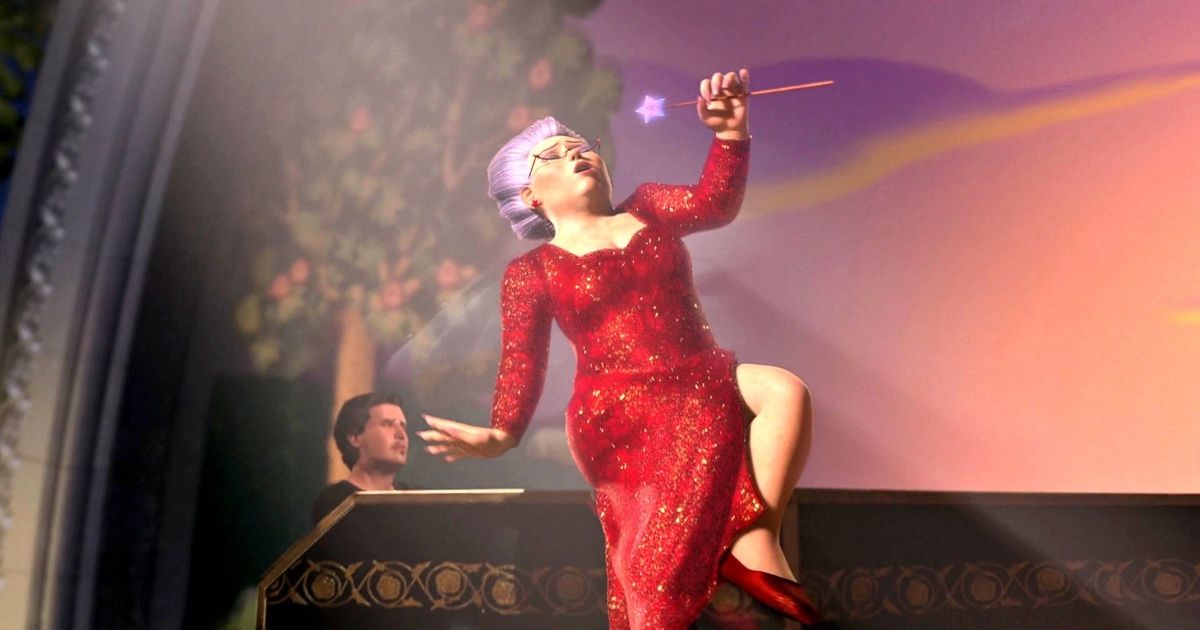 One thing that cannot be denied about the Fairy Godmother is that, despite being the evilest woman in the kingdom, she was an excellent singer and performer, and this can be proven by her rendition of Bonnie Tyler's "Holding Out for a Hero" This song was part of the most epic scene of the second installment of Shrek, where the main character and all his friends teamed up to defeat, once and for all, the Fairy Godmother and Prince Charming, starring one of the most exciting battles in animated cinema.
The scene is incredible, and the songs used in the movie is iconic. While plenty of other films have used the song, there is no denying that Shrek 2's use of it is the best, hands down. It just speaks to how impressive the rest of the franchise is that this iconic moment isn't number one.
2
"All Star" — Smash Mouth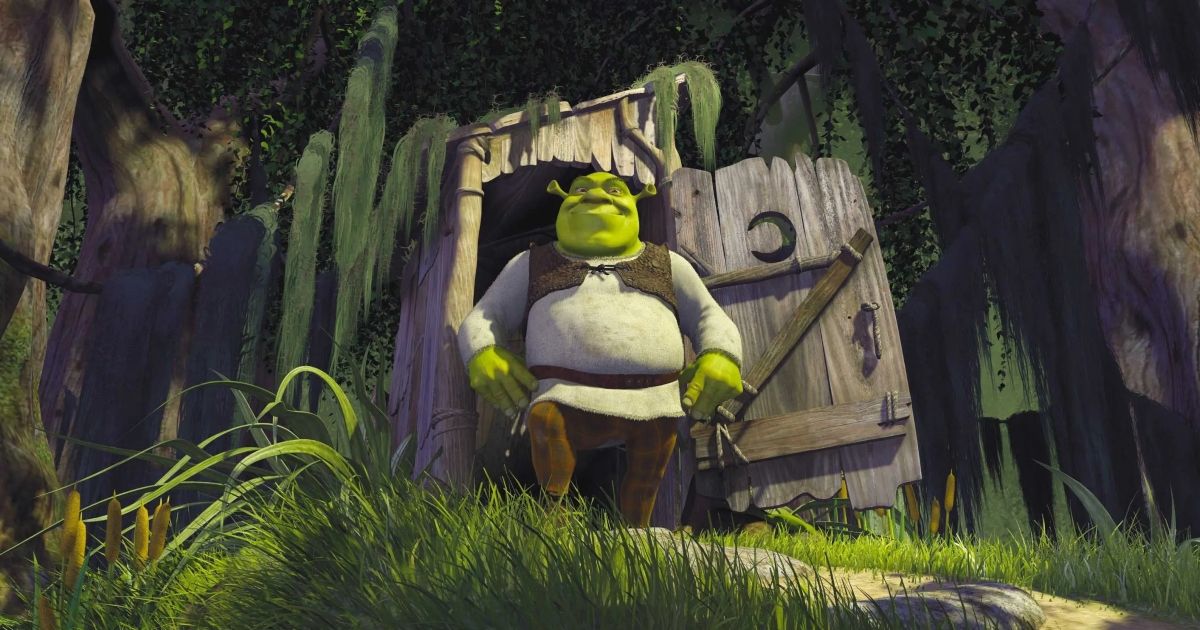 "All Star" by Smash Mouth was the first song in the Shrek series, and it presented to the audience, in a very meaningful way, the main character and his personality. In just over two minutes, one could get a glimpse at a pretty gross ogre who really enjoyed his loneliness, bathing in the mud, and who considered his swamp to be the best place on Earth. One very important thing that was suggested in these initial scenes was that Shrek himself was never a scary character. He was simply an ogre who wanted to live quietly and away from society, which is why he only terrorized those who disturbed him in the swamp.
While the song was not recorded for Shrek, it actually first appeared in the film Mystery Men four years prior. The song is forever associated with Shrek. This was the song that made the late great Steve Harwell and Smash Mouth famous for an entire generation.
1
"I'm a Believer" — Smash Mouth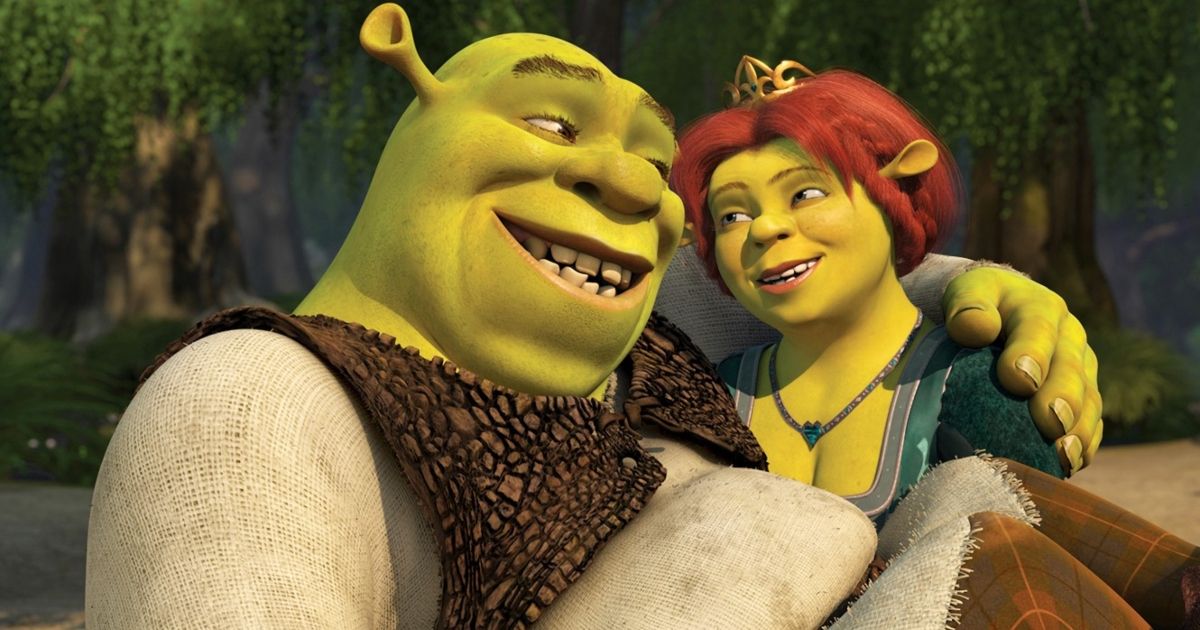 Just as "All Star" opened the first Shrek movie, Smash Mouth's "I'm a Believer" closed it, musicalizing Shrek and Fiona's wedding. This song symbolized that, finally, love conquered, and after exchanging vows, the newlywed couple left early to embark on their honeymoon. Yet the party was far from over, as Donkey took it upon himself to take over this song and invited all the guests to join in and dance to the beat. The scene, filled with little details, was also the beginning of Donkey and Dragon's romance, both of whom would eventually become parents.
While "I'm a Believer" was originally performed by the Monkees, the version by Smash Mouth is arguably the most famous version of the song now, and for an entire generation of young kids, it was the definitive version of the song. The tragic passing of Smash Mouth lead singer Steve Harwell is nostalgic. While he might be gone, his voice and legacy will live on and can be revisited with Shrek in not one but two of the series' best song moments.
on bbc news
on hindi news
on the news today
on channel 7 news
ôrf news
campo grande news ônibus
ôpera news
campo grande news greve de ônibus
l1 news horário dos ônibus
l1 news ônibus
lago azul news ônibus
news österreich
news österreich heute
news österreich aktuell
news öffentlicher dienst
news österreich corona
news öl
news österreich orf
news ö3
news österreich heute aktuell
news österreich sport
ö24 news
ölpreis news
öbb news
ösv news
österreich news krone
övp news
özil news
öffentlicher dienst news 2023
österreich promi news