For when you're looking for something new to stream on the premium channel.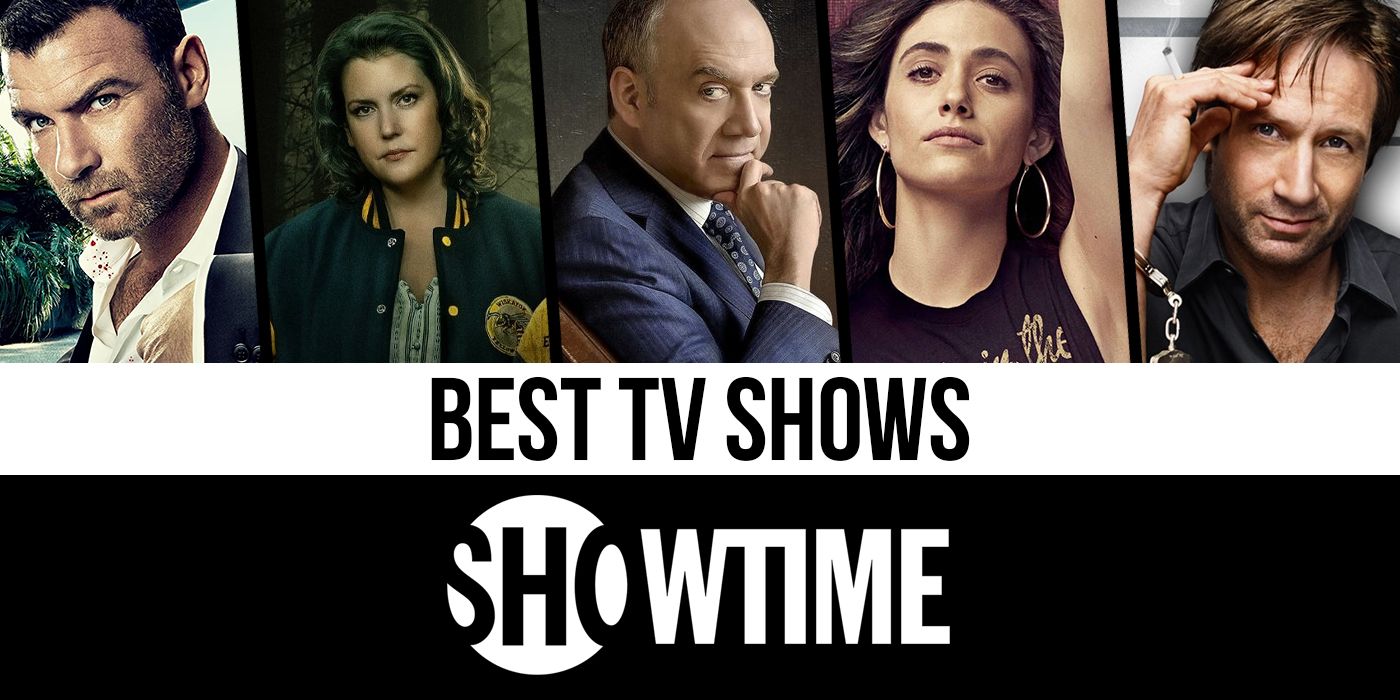 While most people know that they can go to streaming services like Netflix and Hulu and find a wide variety of television shows to watch, sometimes you just can't find something good there. With such a big focus on these streaming services and other newer ones like Peacock and Discovery+, many forget that premium television networks like Showtime and Starz are fantastic places to find good series worthy of binge-watching. In particular, Showtime is an underrated channel with a true variety of original programming to fit anyone's taste, no matter what they are looking for. Don't want to dig through their whole catalog looking for the best they have on offer? Here are the greatest shows to watch on Showtime right now.
For more recommendations, check out our list of the best shows to watch on Netflix and Hulu or the best shows to binge-watch across all platforms.
Editor's note: This article was updated June 2023 to include Happyish.
RELATED: The Best Movies on Showtime Right Now
Yellowjackets (2021-present)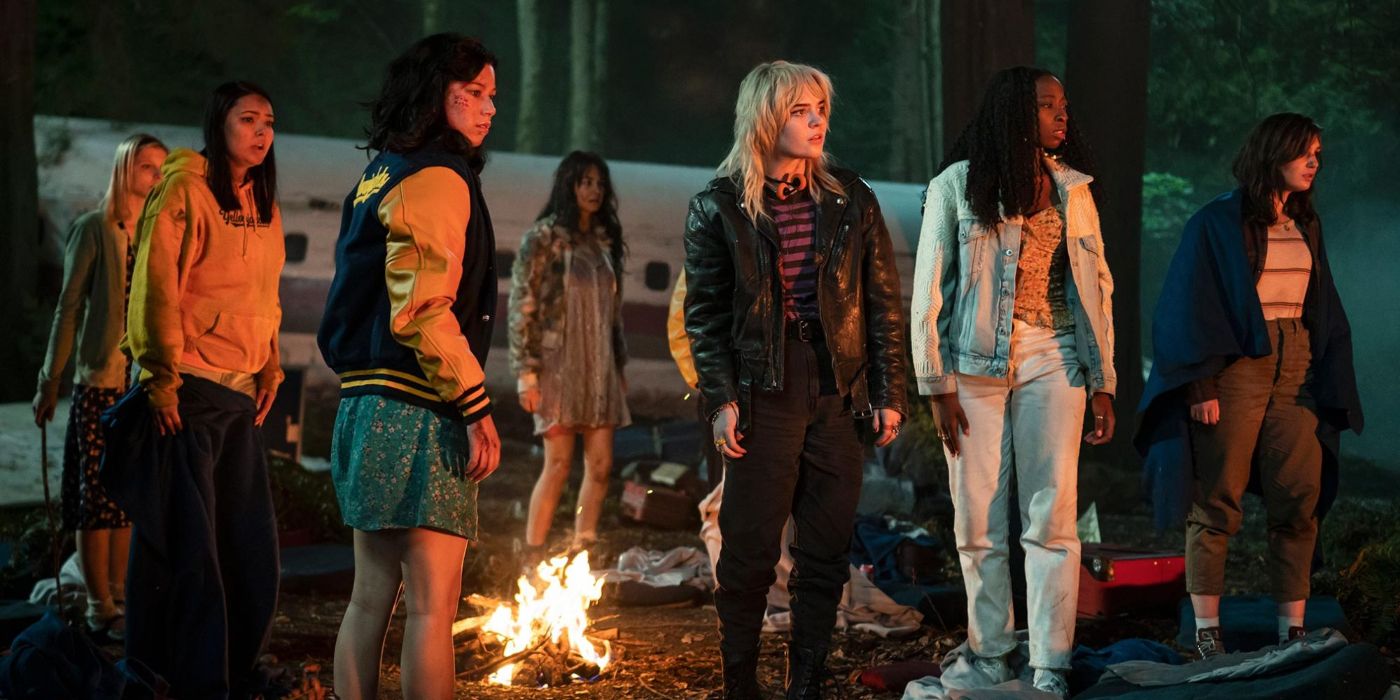 Created by: Ashley Lyle and Bart Nickerson
Cast: Melanie Lynskey, Tawny Cypress, Christina Ricci, Juliette Lewis
In 1996, a plane carrying a high school girls soccer team to the national championship crashes in the Canadian wilderness. These young women have to learn how to survive for months until they are finally found. In the present day, a few of the survivors are still struggling to put that traumatic situation behind them. When one of them mysteriously winds up dead, they start to wonder if they will ever be able to move on from the wilderness. Yellowjackets moves between the past and present of these characters to methodically unveil the present-day mystery and reveal the potentially supernatural elements that influenced the team's survival. This addictive thriller will leave you craving new episodes to find out what really happened out there and who is bringing the past back to haunt the survivors. — Brynna Arens
Happyish (2015)
Creator: Shalom Auslander
Cast: Steve Coogan, Kathryn Hahn, Sawyer Shipman
Despite the naming convention, Happyish doesn't take place in the Blackish Television Universe. In fact, it's a whole different type of comedy that takes a darkly satirical look at the pursuit of happiness through the mundane life of a depressed middle-aged man. Steve Coogan (Philomena) and Kathryn Hahn (Wandavision) lead this underrated show that explores the themes of aging out of your profession, balancing work with family, and feeling sexy in a world that tells you you're disgusting without their products. With only one season, the show is a quick watch that's bingeable in a few days, but it manages to pack in a lot of heart and relatable moments in its 10-episode run.
Your Honor (2020-2023)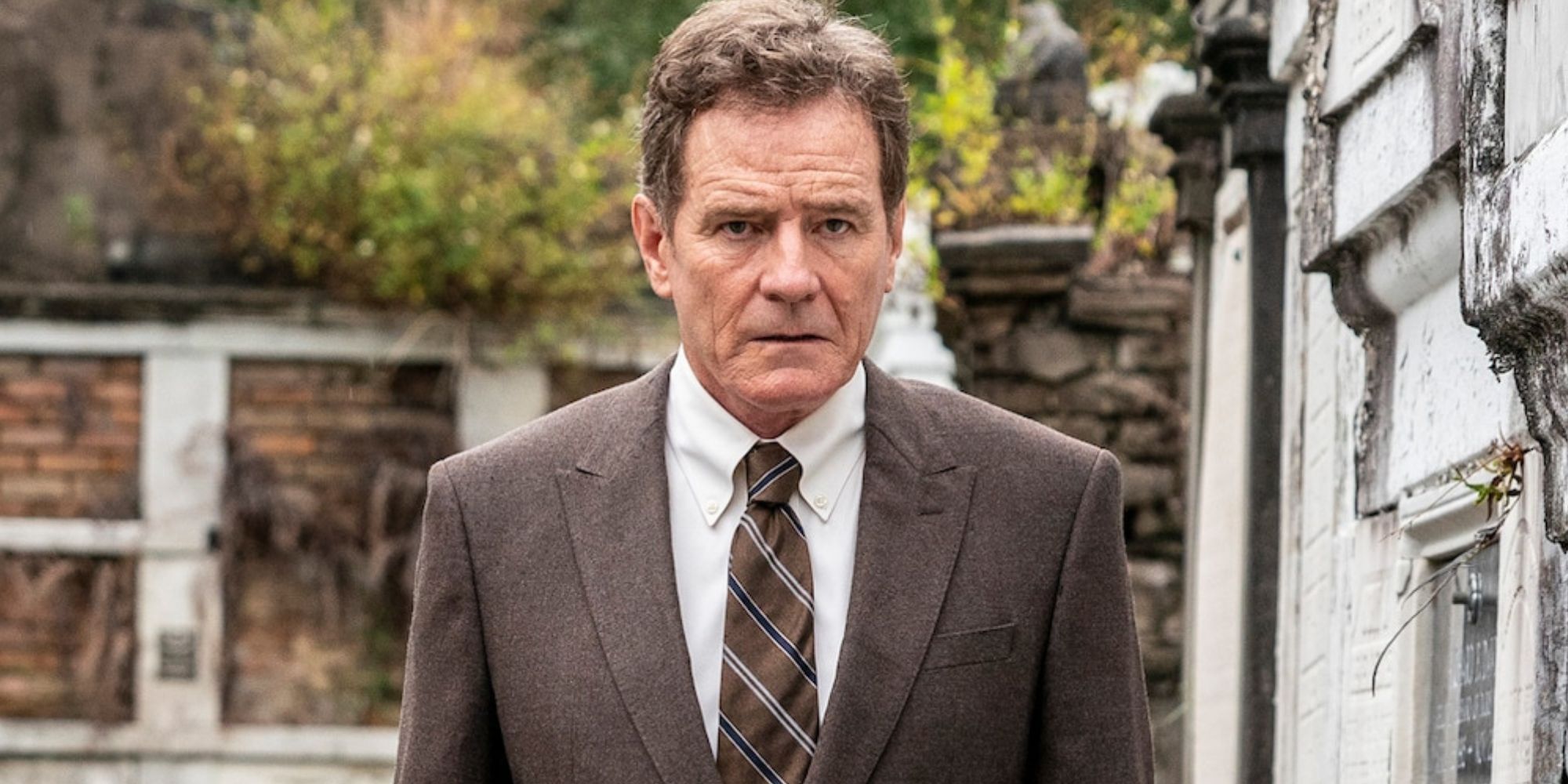 Creator: Peter Moffat
Cast: Bryan Cranston, Hope Davis, Isiah Whitlock Jr., Amy Landecker, Hunter Doohan
Starring the award-winning Breaking Bad star Bryan Cranston, Your Honor is a hard-hitting drama about choices, morality, and justice. Adapted for American audiences by Peter Moffat, Your Honor is based on an acclaimed Israeli series. The show pointedly explores the principle of a New Orleans judge (Cranston) as he is confronted by his convictions when his son is responsible for a hit-and-run accident directly involving a known organized crime family. Supporting Cranston is an undeniably talented cast, including Hope Davis (Succession), Isiah Whitlock Jr., and Hunter Doohan (Wednesday), showcasing the tensely thrilling dialogue of a gripping story. – Yael Tygiel
George & Tammy (2022-present)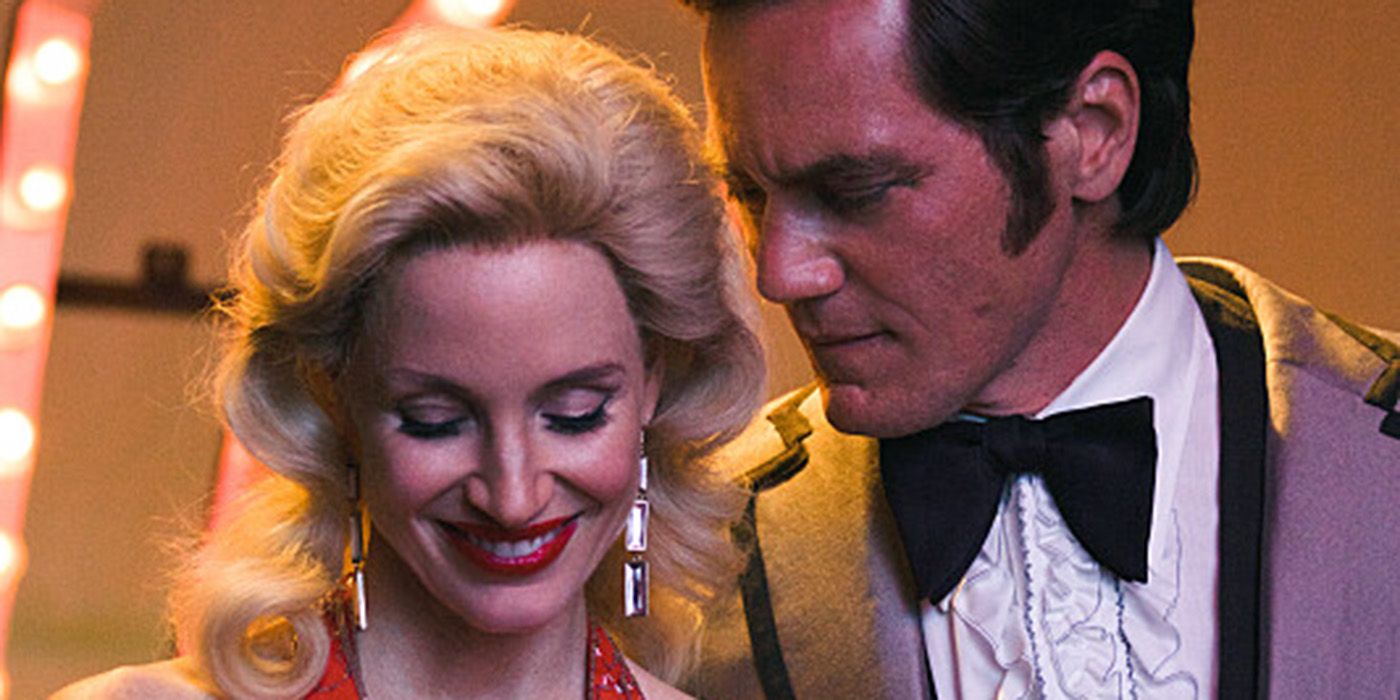 Creator: Abe Sylvia
Cast: Jessica Chastain, Michael Shannon, David Wilson Barnes, Walton Goggins, Kelly McCormack
Through a romance-focused biopic, George & Tammy explores the country superstars' famed love story and rise to musical royalty. Starring Michael Shannon as George Jones and Jessica Chastain as Tammy Wynette (who was dubbed the "First Lady of Country Music"), George & Tammy chronicles the power couple over the years. Creator Abe Sylvia focuses the limited series on the complications of their enduring love as well as how their turbulent relationship inspired some of the most beloved country music of modern history. Supported by a great cast, including Walton Goggins (Ant-Man and the Wasp) and Kelly McCormack (A League of Their Own), George & Tammy explores the highs and lows of this heartbreaking love story with a wonderful country soundtrack. – Yael Tygiel
American Gigolo (2022-present)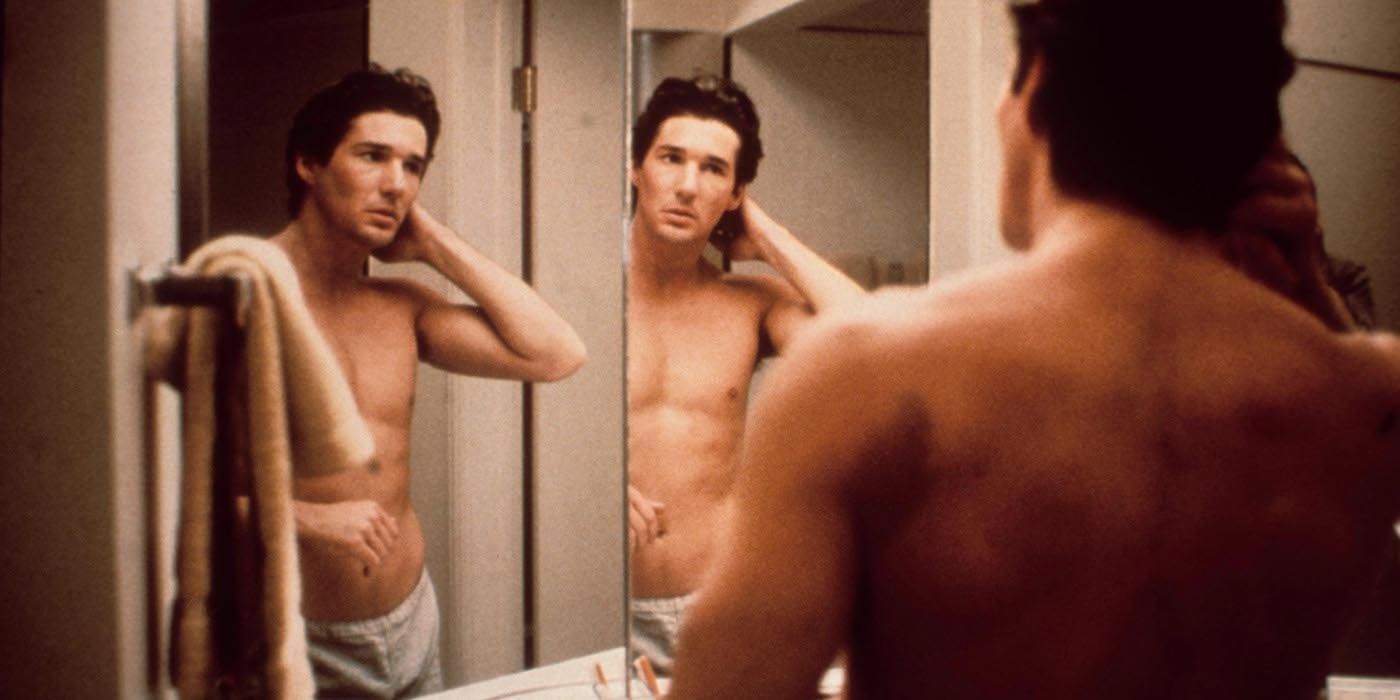 Creator: David Hollander
Cast: Jon Bernthal, Gretchen Mol, Lizzie Brocheré, Leland Orser, Rosie O'Donnell
Jon Bernthal (The Punisher) stars in David Hollander's sexy crime drama American Gigolo. A modern revision to the iconic 1980 Richard Gere film, the series provides a darker look at sex work and a deeper investigation into the mystery behind the wrongful incarceration of Julian Kaye (Bernthal). After over a decade in prison, Julian must confront his new life, which sees him working as an escort in Los Angeles while struggling to uncover the truth that landed him in jail. Bernthal's performance, supported by a tremendous cast, both intrigues and entices, building longevity that's sure to keep eyes glued to the screen for seasons to come. – Yael Tygiel
The First Lady (2021)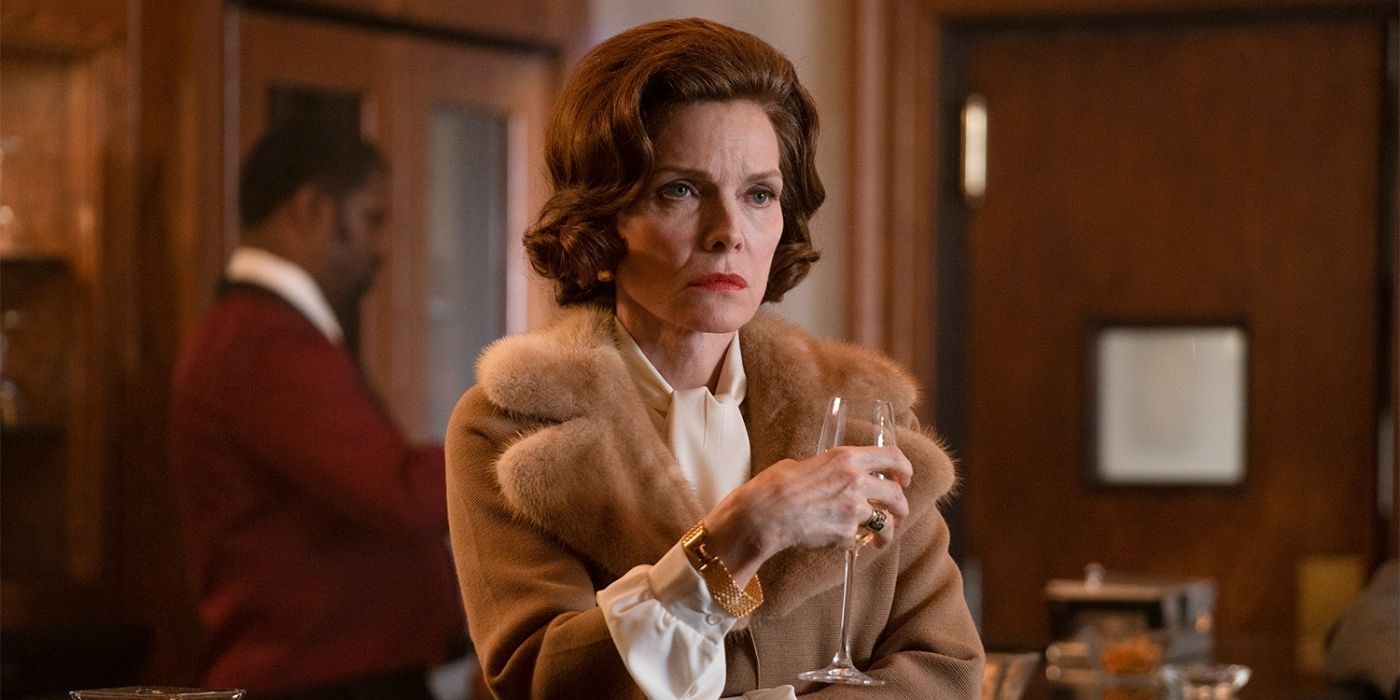 Creator: Aaron Cooley
Cast: Viola Davis, Michelle Pfeiffer, Gillian Anderson
Starring an impeccable cast of award winners, The First Lady is a first-of-its-kind series exploring the East Wing of the White House where the women behind the leaders of the free world participate, out of view, in historical moments. The First Lady reveals previously undisclosed stories of different dynamic First Ladies as they assist, brainstorm, and support American Presidents. Featuring flawless performances from Viola Davis as Michelle Obama, Michelle Pfeiffer as Betty Ford, and Gillian Anderson as Eleanor Roosevelt, The First Lady is a groundbreaking series about some of America's most complex and charismatic hidden heroes. – Yael Tygiel
I Love That for You (2022-present)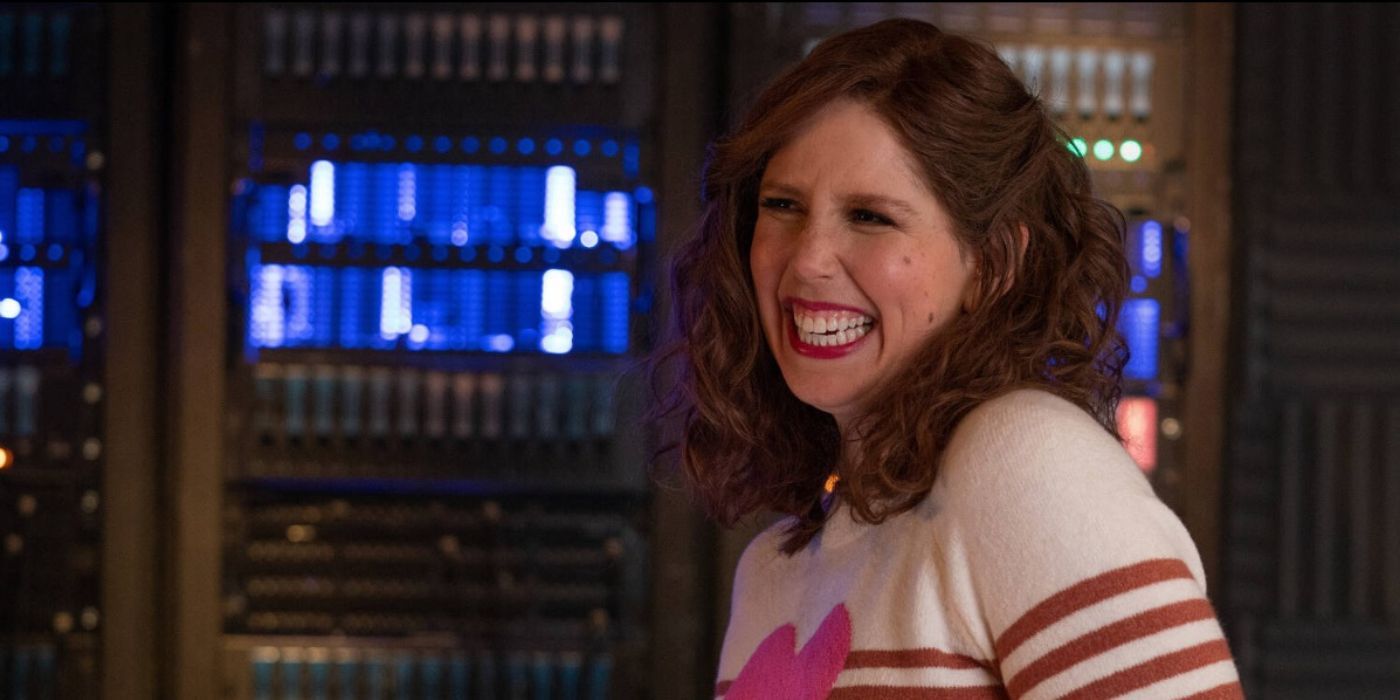 Creators: Vanessa Bayer, Jeremy Beiler
Cast: Vanessa Bayer, Molly Shannon, Jennifer Lewis
Saturday Night Live alum Vanessa Bayer shines in the uproarious comedy I Love That for You, which she co-created with writer Jeremy Beiler (SNL). Bayer plays Joanna Gold, a childhood cancer survivor who uses her leukemia to win a dream job as an on-air presenter for a home shopping network. I Love That for You is packed with a cast of comedy royalty, including another SNL veteran Molly Shannon, Jennifer Lewis (Black-ish), and Jason Schwartzman (Rushmore, Fargo). With each of the characters so diversely unique, I Love That for You is able to elevate the modern cringe style of humor, making a trend into something that will be both entertaining and relevant for generations to come. – Yael Tygiel
We Need to Talk About Cosby (2022)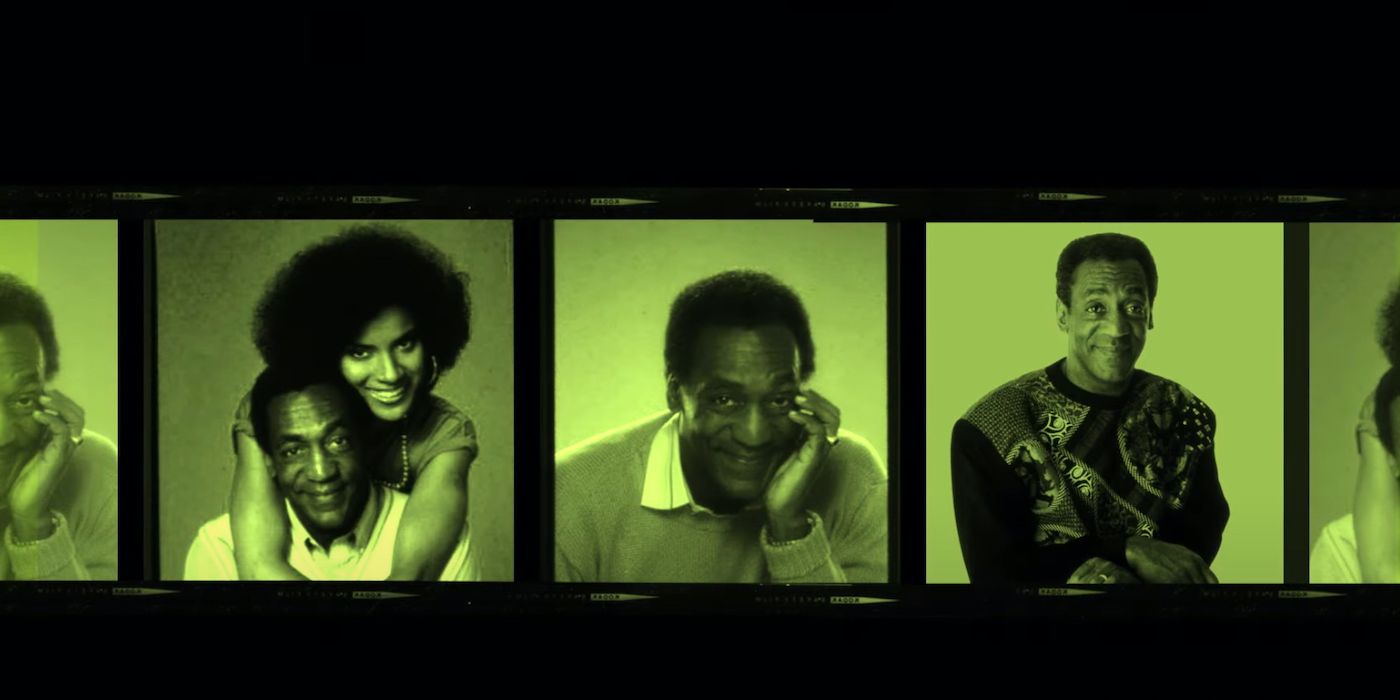 Director: W. Kamau Bell
It's not a subject that anyone wants to talk about, really, but it needs to be discussed. W. Kamau Bell, known for his shows Totally Biased and United Shades of America, bravely dives into the life of Bill Cosby by interviewing victims, former co-stars, commentators, journalists, and therapists about the downfall of one of America's favorite people. It is very uncomfortable and depressing, but an important topic that should continue to be a dialogue. Bell handles it about as well as it can as he, himself, is truly confused as to how to feel about the man he grew up admiring along with the rest of the country. — Jennifer McHugh
Billions (2016-present)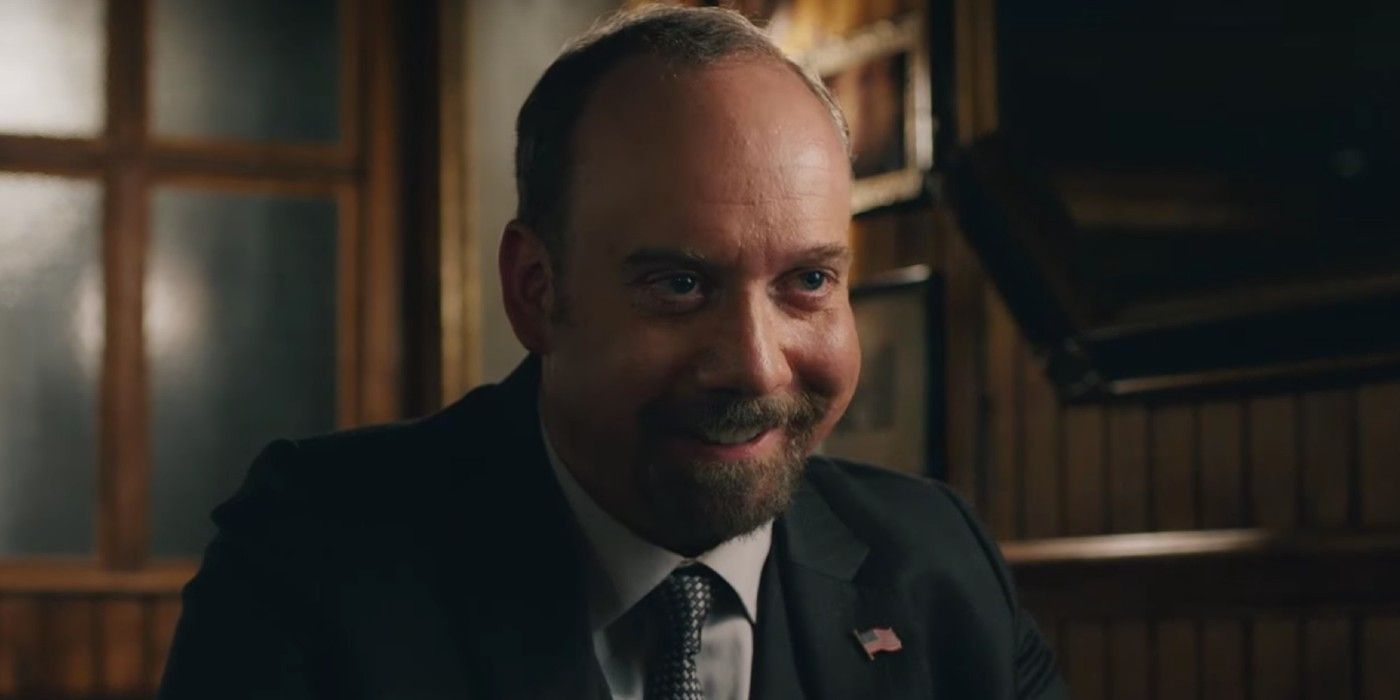 Created by: Brian Koppelman, David Levien, and Andrew Ross Sorkin
Cast: Damian Lewis, Paul Giamatti, Maggie Siff
The Showtime series Billions pits two heavyweight actors, Damian Lewis and Paul Giamatti, against each other in a battle of wits and wile. The show premiered in 2016 and currently has five seasons, with a sixth to premiere in January 2022. Lewis plays the character Robert "Bobby" Axelrod, a hedge fund manager with riches and influence who becomes the target of Giamatti's U.S. Attorney for the Southern District of New York Chuck Roades. Unfortunately for Chuck, he's got his work cut out for him, as Bobby maintains a pristine façade as a generous, straitlaced man who fell into some good luck and now makes billions. Billions also stars Maggie Siff as Wendy Rhoades, Chuck's wife and one of Bobby's best employees. Wendy is strong and self-serving, and she doesn't intend to back down from her career even as her husband is gunning for her boss. The series has been a critical success and is recognized as the first American television show to include a non-binary character, played by non-binary actor Asia Kate Dillion.
Shameless (2011-2021)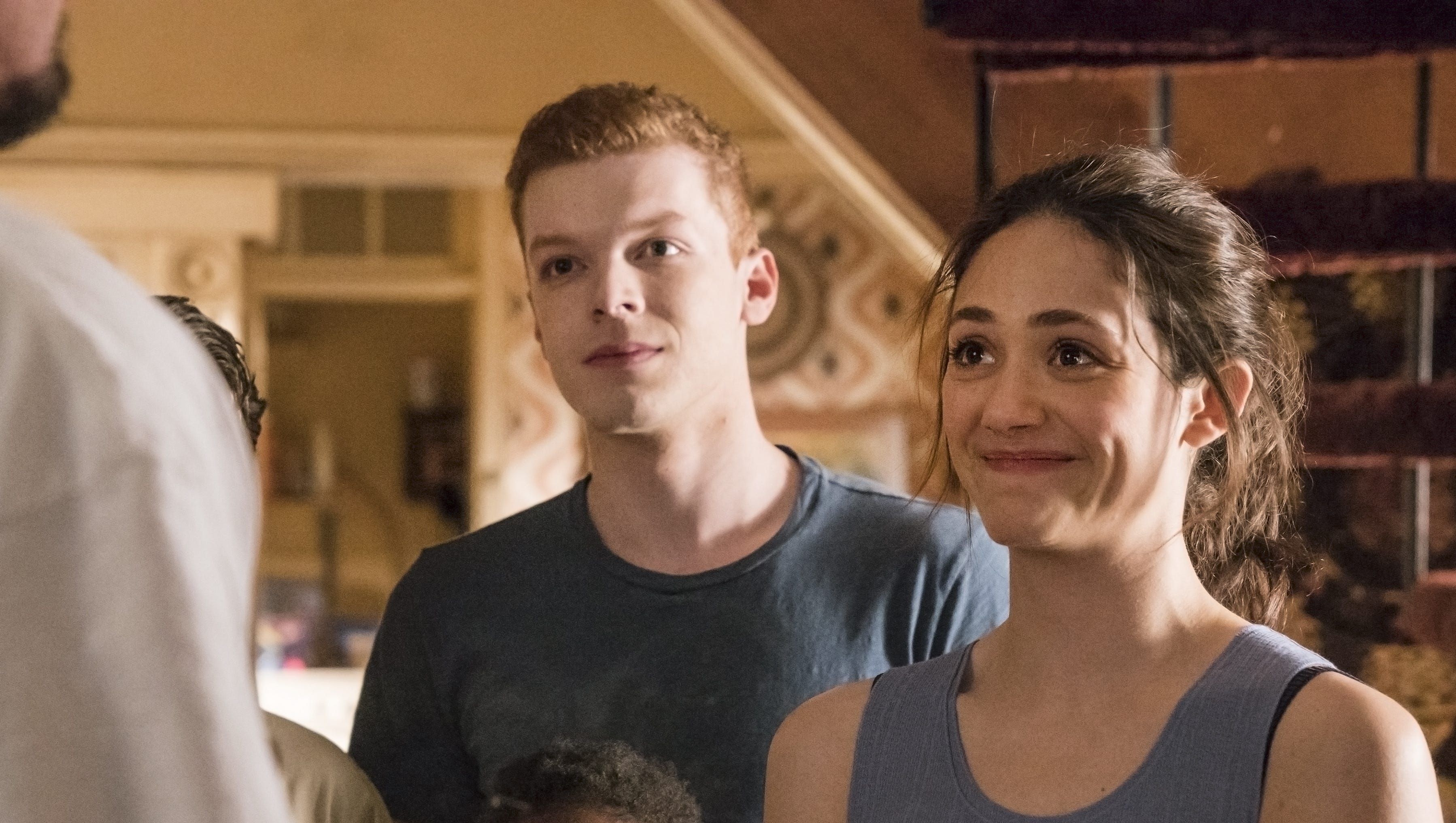 Developed by: John Wells, based on the British series Shameless created by Paul Abbott
Cast: William H. Macy, Emmy Rossum, Shanola Hampton
Showtime's Shameless is a comedy-drama based on the British series of the same name. The popular show stars William H. Macy as Frank Gallagher, a deadbeat alcoholic and drug addict who is a horrible father to his six kids. This leaves Emmy Rossum's character of Fiona Gallagher, Frank's eldest daughter, to parent her five younger siblings, which include Lip (Jeremy Allen White), Ian (Cameron Monaghan), Debbie (Emma Kenney), Carl (Ethan Cutkosky), and Liam (Christian Isaiah). Living in near-poverty in Chicago, the close siblings do whatever they can to help each other, with family friends Veronica Fisher (Shanola Hampton) and Kevin "Kev" Ball (Steve Howey) their main support system. The Gallagher family always gets into a boatload of trouble, with some of their misadventures being Carl's plan to poison their cousin to avoid eviction and Debbie knocking out a bully at the pool, while every single moment with Joan Cusack's Sheila Jackson brings a specific sort of chaos to the show. But also be prepared for some crying, because Shameless doen't shy away from the tough topics, with some of the biggest issues covered on the show being mental illness and economic inequality.
Californication (2007-2014)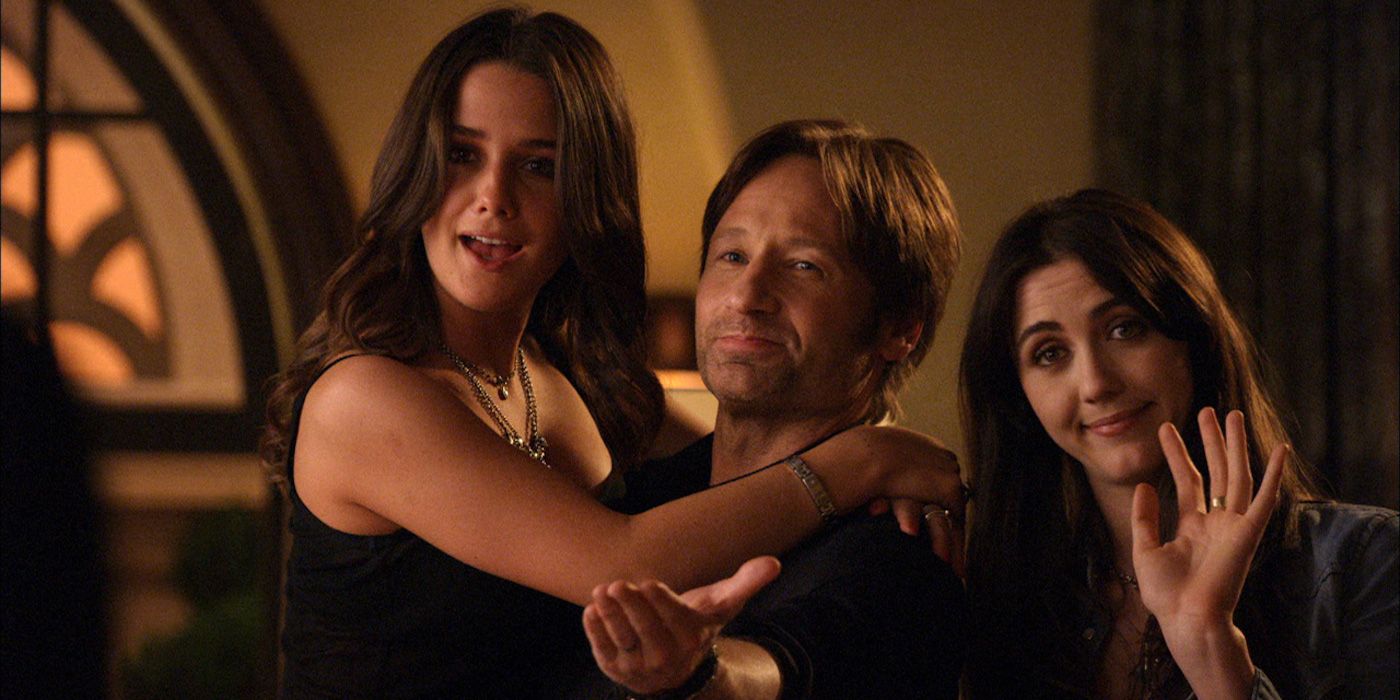 Created by: Tom Kapinos
Cast: David Duchovny, Natascha McElhone, Evan Handler, Pamela Adlon
This long-running series follows a renowned novelist, Hank Moody (David Duchovny) and his dysfunctional relationship with life in general. He loves his teenage daughter and his ex-wife Karen (Natascha McElhone), but he also loves sleeping around and drinking heavily. He loves his agent and best friend Charlie (Evan Handler) and writing, but he has a near-debilitating case of writer's block. Despite all the dysfunction, the partying, the sex, and the drugs, this show has a lot of heart and charm, making it an engrossing watch. – Alyse Wax
House of Lies (2012-2016)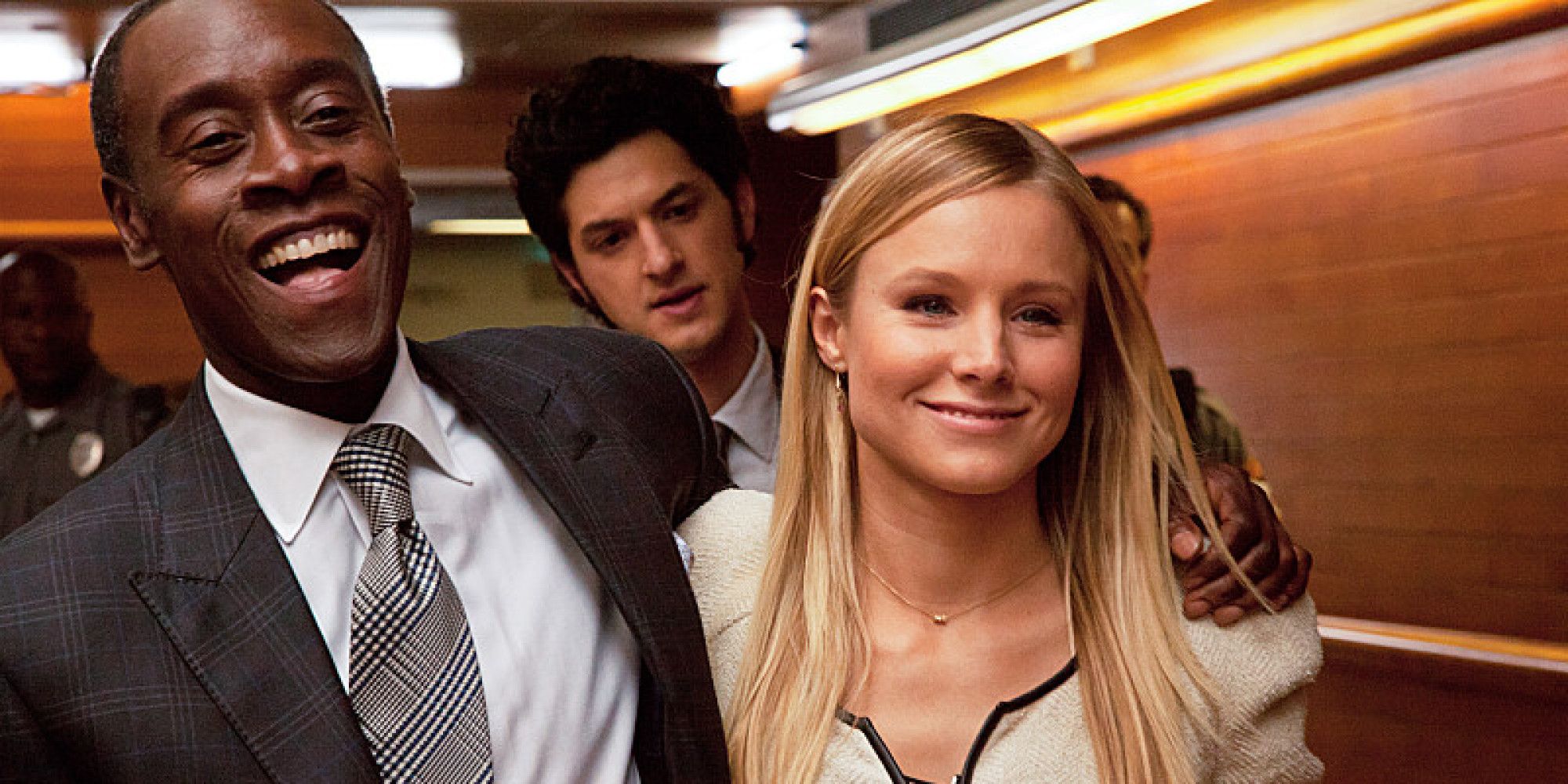 Created by: Matthew Carnahan
Cast: Don Cheadle, Kristen Bell, Ben Schwartz, Josh Lawson
Don Cheadle leads the cast of House of Lies in one of his two starring roles on this list, proving that Showtime is definitely the place for the actor to shine. In this series, which premiered on the channel in 2012, Cheadle plays Marty Kaan, an immoral, confident, and enigmatic management consultant who plays every trick in the book to lure in CEOs with cash to spend and make a deal. He has a team of fellow selfish charmers who know how to take advantage of the rampant corruption in corporate America, with Kristen Bell playing Jeannie van der Hooven, Ben Schwartz as Clyde Oberholt, and Josh Lawson as Doug Guggenheim, who all work with Marty at the consulting firm. A brilliant satire, House of Lies is also unique in its choice to constantly have Marty break the fourth wall and talk directly to the audience, which is rarely done in television.
The Affair (2014-2019)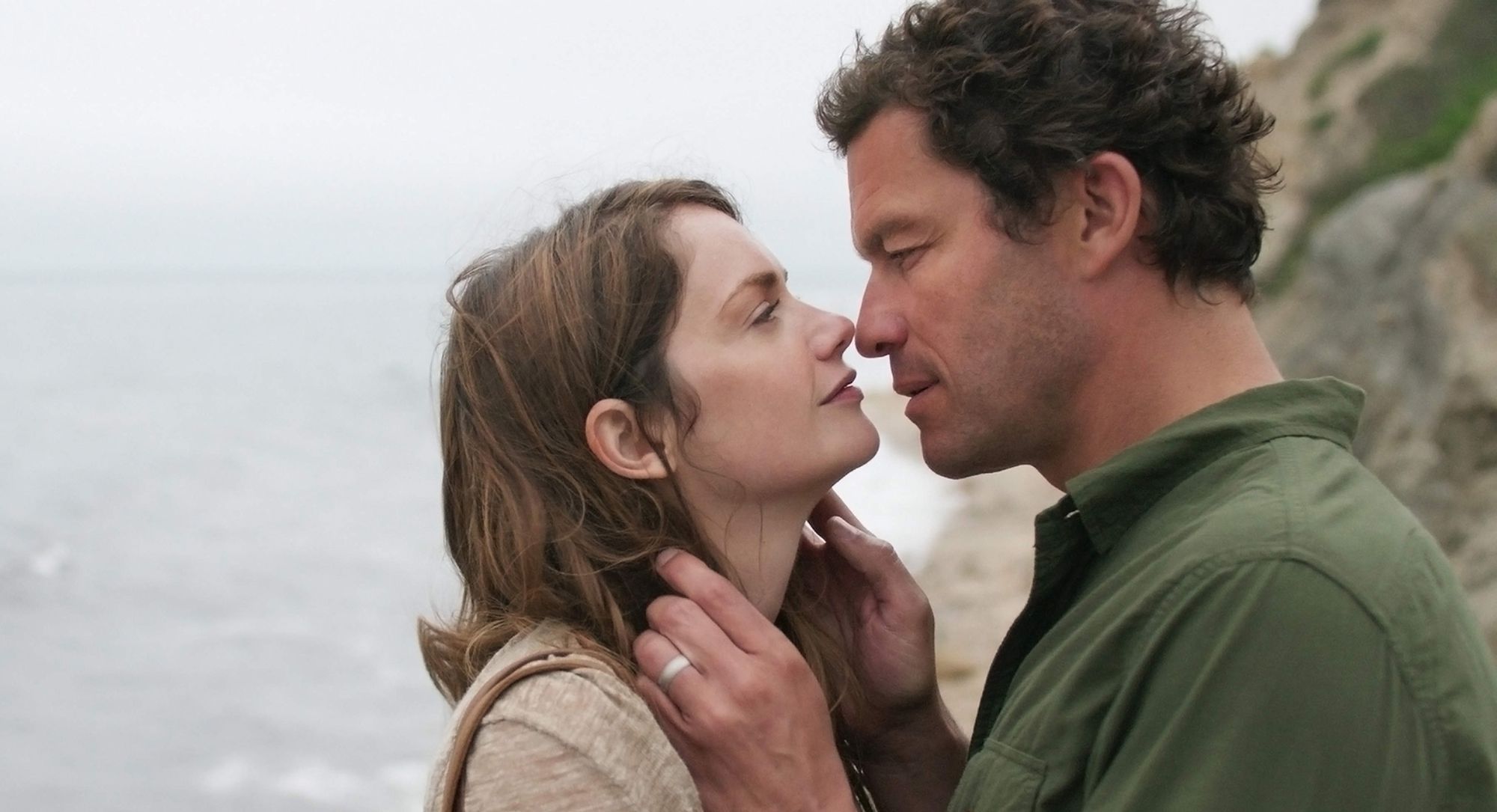 Created by: Sarah Treem and Hagai Levi
Cast: Ruth Wilson, Dominic West, Maura Tierney
Do you want something on the dramatic and angsty side? The Affair might be the right choice for you. The Showtime series stars Ruth Wilson as Alison Bailey and Dominic West as Noah Solloway, and it follows the two characters' affair with one another and the fallout of their decisions. The Affair presents the story in a very unique way, with each episode being told in two parts, one from Alison's point of view and one from Noah's. As each character remembers the affair from their perspective, there is a bias that challenges what really happens. For Alison, she connects with Noah at a time when her marriage with Cole (Joshua Jackson) is at its worst, having just lost their four-year-old child, while Noah has what seems like a picture-perfect family with his wife Helen (Maura Tierney) and four kids. Throughout the show's five seasons, The Affair further explores the aftermath of Alison and Noah's extramarital activities in innovative ways, and it's a great pick for fans of tense relationship dramas.
Ray Donovan (2013-2020)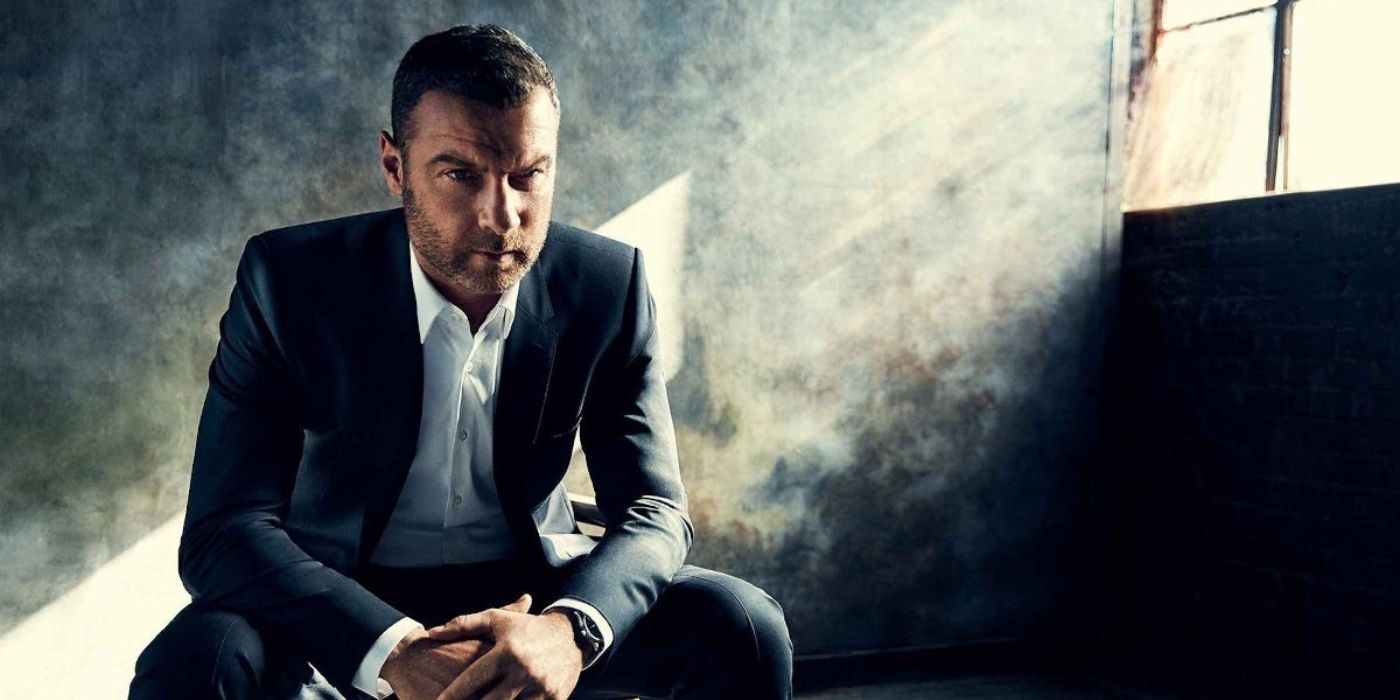 Created by: Ann Biderman
Cast: Liev Schreiber, Paula Malcomson, Jon Voight
A darker story, Ray Donovan stars Liev Schreiber as the title character, a "fixer" who does all the dark, dirty, and usually illegal jobs that others don't want to do, including cleaning up crime scenes, paying off people and threatening others, and basically whatever is needed to protect his clients. Living in Los Angeles, California with many celebrity clients, Ray seems to actually enjoy his job, but it strains his home life with his wife Abby (Paula Malcomson) and two kids. To make matters worse, his whole life is thrown for a loop when his father Michael "Mickey" Donovan, played by Jon Voight, is released from prison early. Mickey heads right for Ray to return to the family that he believes was taken from him, digging up old family trauma and dragging his son into his new scams. Ray Donovan is one of Showtime's most successful series, and the crime thriller is perfect for someone looking for a gritty, tense drama to binge.
The Chi (2018-present)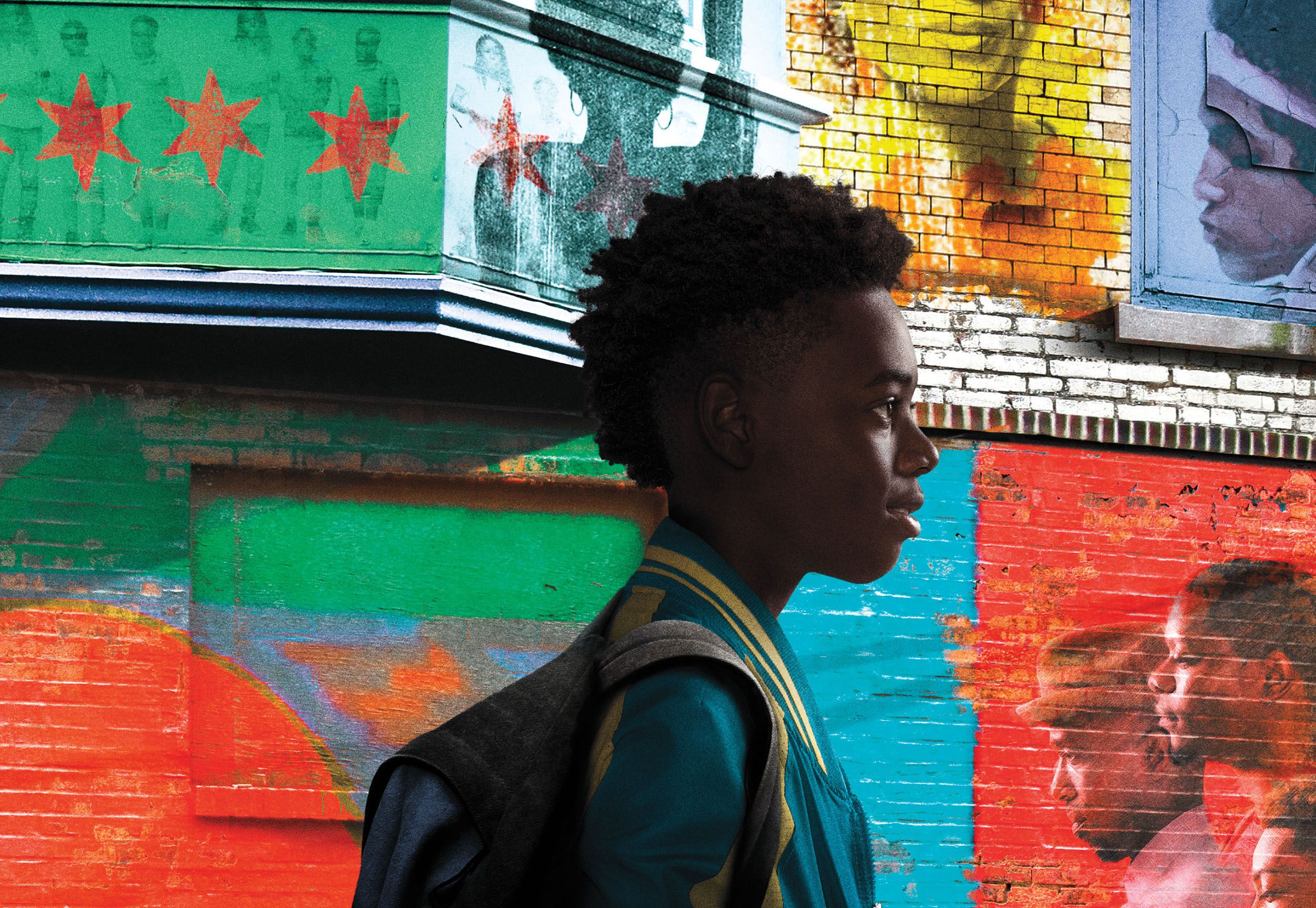 Created by: Lena Waithe
Cast: Jason Mitchell, Ntare Guma Mbaho Mwine, Jacob Latimore
Another Chicago-set drama like Shameless, The Chi is about life for a community of people living in the South Side of the city. The first episode of the series sets up what is a story of joy, innocence, loss, and violence, all centering around a core group of young Black boys who call the neighborhood home. This includes Jason Mitchell as Brandon Johnson, whose younger brother is killed in the pilot, kickstarting the show's exploration of the presence of violence in the lives of Chicago's youth, along with Jacob Latimore as Emmett Washington and Alex Hibbert as Kevin Williams. Throughout Season 1 and beyond, The Chi addresses the presence of gun violence and inequality in the South Side of Chicago, as these characters attempt to keep their life in order and maybe get out the other side unscathed.
Black Monday (2019-2021)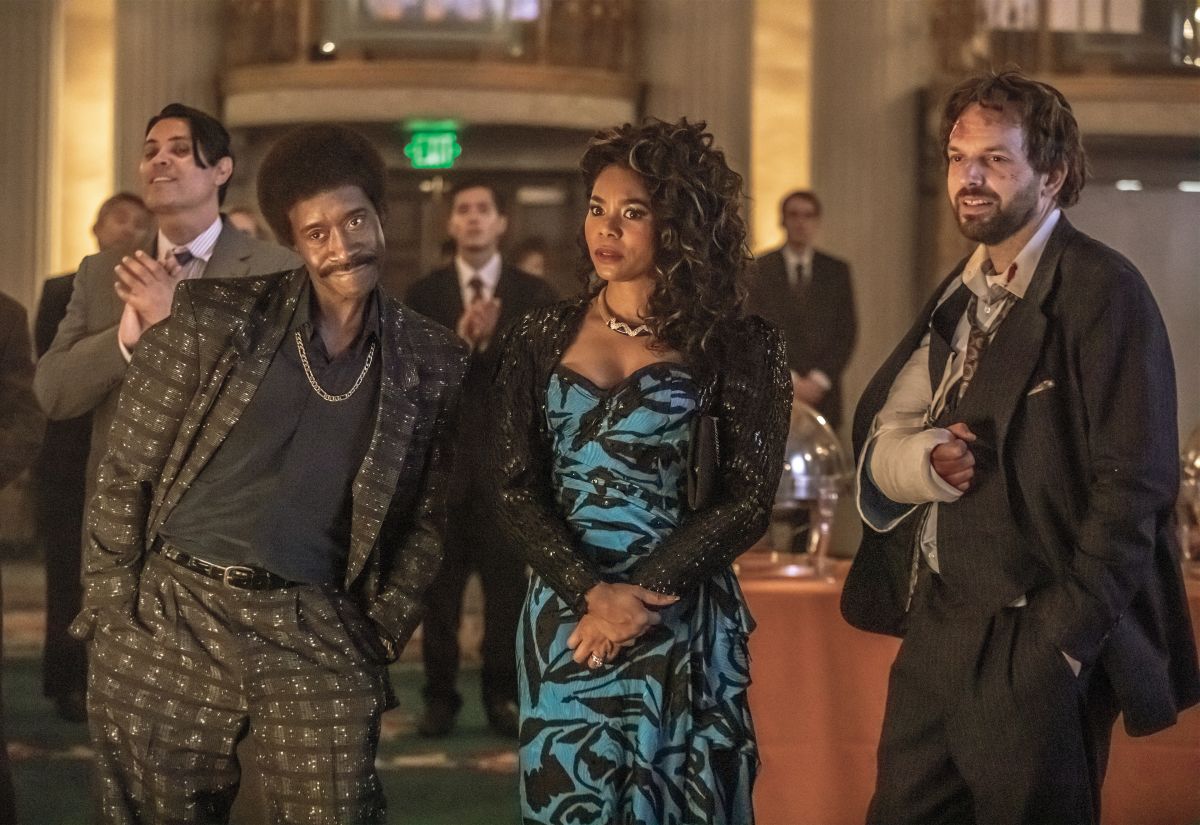 Created by: Jordan Cahan and David Caspe
Cast: Don Cheadle, Regina Hall, Paul Scheer, Andrew Rannells
The second Don Cheadle-starring series on this list, and the first show set in the past, Black Monday is a hilarious series about the members of a fictional Wall Street trading firm and their misadventures leading up to and after the infamous "Black Monday" stock market crash of 1987. Cheadle plays Maurice "Mo" Monroe, a stockbroker who attempts to work out a shady deal to buyout a rising company. He is joined by Regina Hall as Dawn Darcy, one of the only women working in what's generally a tough "old boys club," Andrew Rannells as Blair Pfaff, the new, unexperienced employee at the firm, and Paul Scheer as Keith Shankar, a mess of a person who also happens to be a skilled, hardworking stockbroker. Fellow cast member Casey Wilson particularly shines in Black Monday as Blair's fiancée, Tiffany Georgina. If you are looking for laughs and classic '80s and '90s style, check out Black Monday now.
Episodes (2011-2017)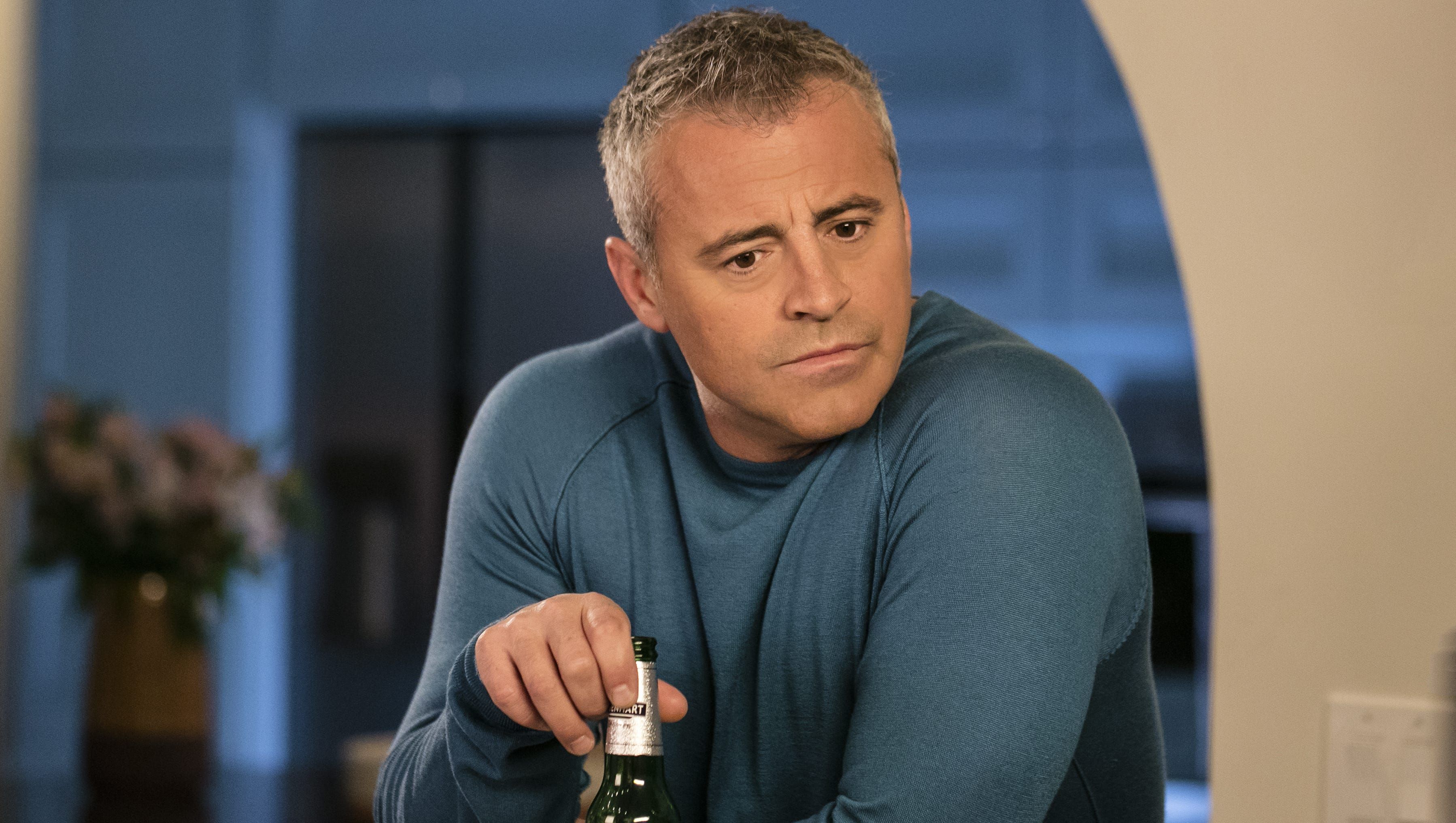 Created by: David Crane and Jeffrey Klarik
Cast: Matt LeBlanc, Stephen Mangan, Tamsin Greig, John Pankow
A British-American production, Episodes is a meta-comedy starring Matt LeBlanc as himself as he works hard to score his comeback role. Matt finds this opportunity when he is encouraged to take the lead part in a new series produced by English couple Sean (Stephen Mangan) and Beverly (Tamsin Greig). After winning a BAFTA for their British show Lyman's Boys, the two are flown out to LA and asked to remake the series for an American audience, with the studio requesting huge changes — the first of which is Matt's casting in the show. Despite a rocky start to their relationship, Matt soon charms Sean and Beverly, but the trio quickly faces quite a few challenges both personally and professionally that leave their future in question.
Penny Dreadful (2014-2016)/Penny Dreadful: City of Angels (2020)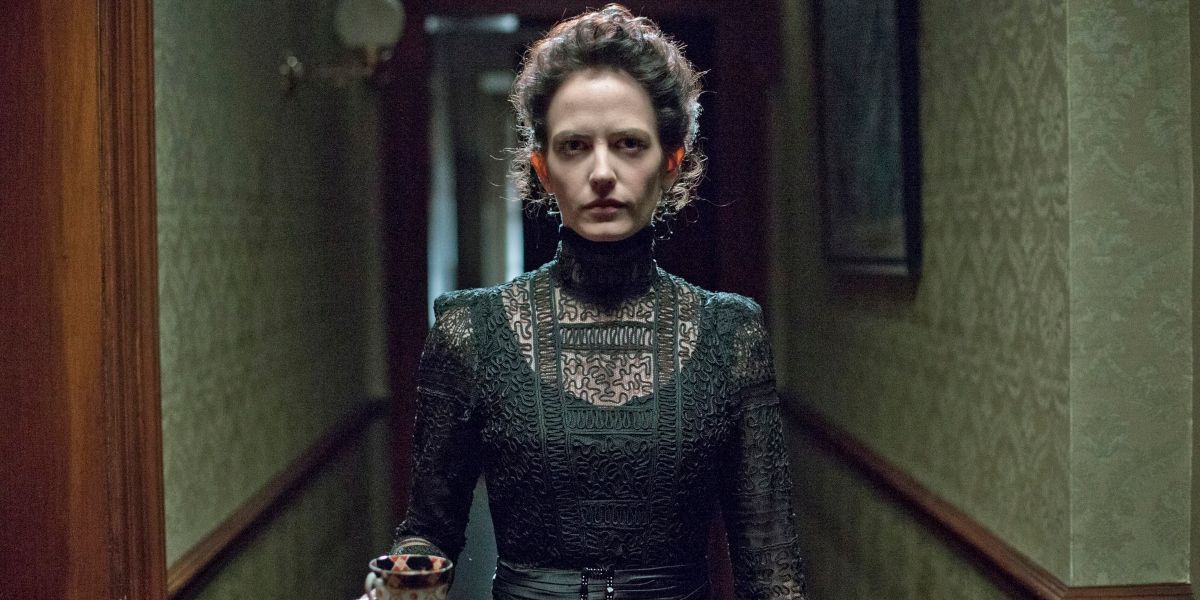 Created by: John Logan
Cast: Eva Green, Josh Hartnett, Rory Kinnear, Timothy Dalton
I grouped both of these into one because there is a lot of crossover between Penny Dreadful and its spinoff series, Penny Dreadful: City of Angels, and they should arguably be watched together. If you personally have not seen Penny Dreadful and love horror, classic monsters, or simply Victorian-era England, this series is for you. The series stars Eva Green as a mysterious yet powerful woman who is helping Malcolm Murray, played by Timothy Dalton, venture into the dangerous world of the supernatural to find his daughter. Soon enough, they enlist the help of werewolf Ethan Chandler, played by Josh Hartnett, and discover that the world is a lot more sinister and monstrous than they thought. While the original series, which aired from 2014 to 2016, explores classic figures in literature like Dr. Frankenstein and Dorian Gray, the 2020 spinoff series Penny Dreadful: City of Angels brings the darkness to 1930s Los Angeles and Mexican-American folklore. Daniel Zovatto plays the first Mexican-American LAPD detective, Tiago Vega, who is quickly dropped right in the middle of increasing racial tension between the police and the Mexican-American community, while Natalie Dormer plays the mischievous demon Magda, who takes many different forms. Both series are extremely stylistic and detailed, and a definite must-watch for fans of genre television.
Kidding (2018-2020)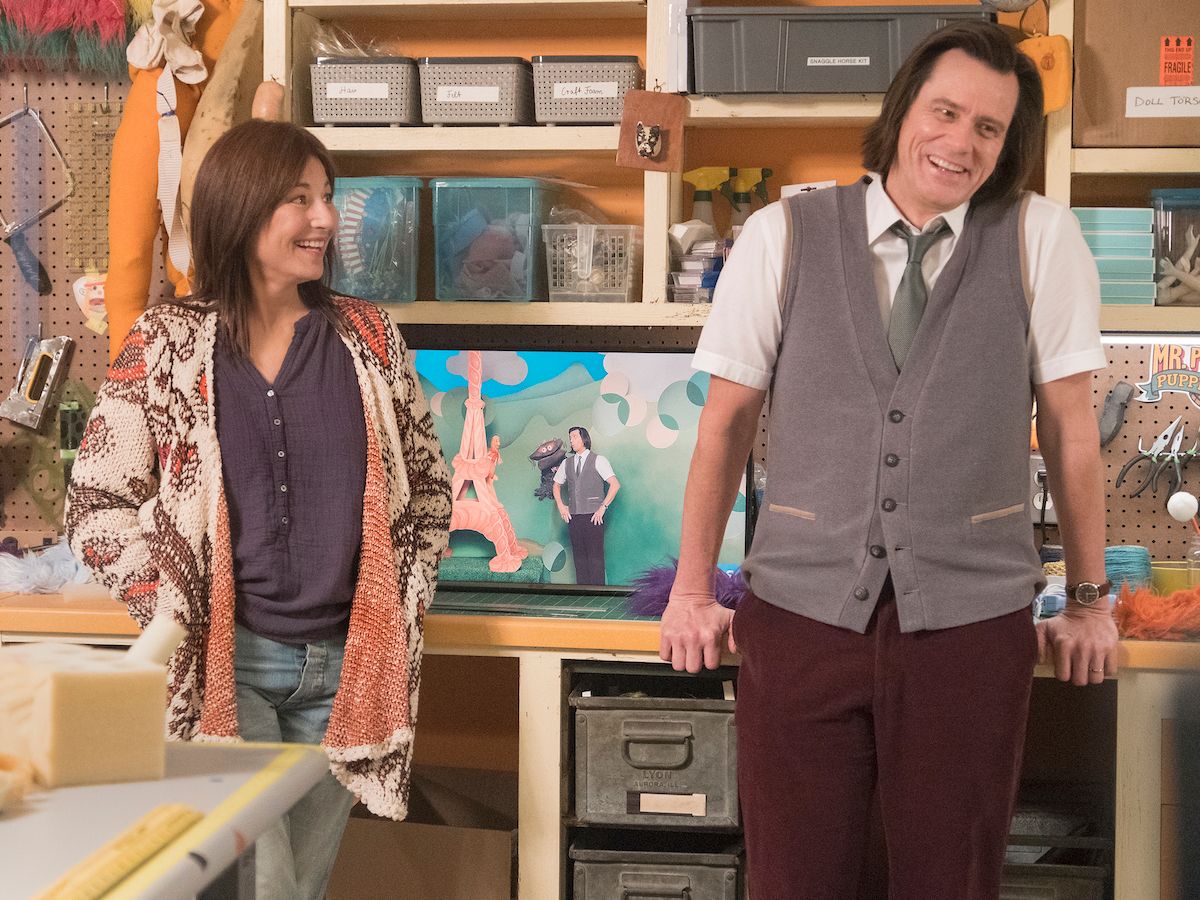 Created by: Dave Holstein
Cast: Jim Carrey, Frank Langella, Judy Greer
The Showtime dramedy series Kidding, which earned star Jim Carrey a Golden Globe nomination, is all about a man whose career and personal life are so intertwined that he doesn't know if he's ever really himself, or is only playing a character. Carrey leads the show as Jeff Piccirillo, otherwise known as Jeff Pickles or Mr. Pickles, a character clearly modeled after Fred Rogers, a.k.a. Mister Rogers, who hosted the show Mister Rogers' Neighborhood for over 30 years and is a national icon. As for Jeff in Kidding, he has the same caring, introspective ideals as Rogers, but at the beginning of the series, he is grieving the loss of his son and having an internal crisis of identity. The series wowed critics due to the acting of Carrey and other main cast members like Judy Greer and Catherine Keener, along with the way the show's puppets jump out of Kidding's main narrative to portray Jeff's journey from a new and unique perspective.
Back to Life (2019-present)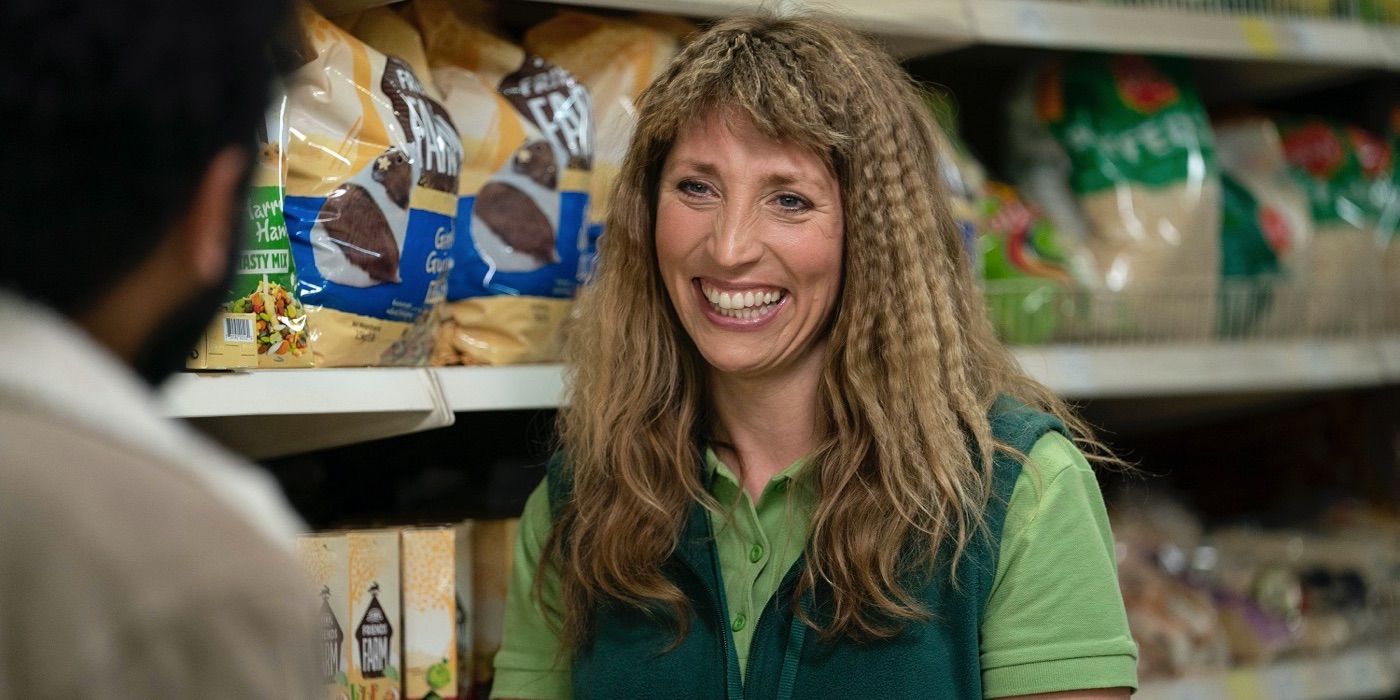 Created by: Laura Solon and Daisy Haggard
Cast: Daisy Haggard, Geraldine James, Richard Durden
If you are looking for a show that perfectly blends comedy and depression, well, Back to Life is it. One of the newest shows on the list, this British series premiered its first season in 2019. The show stars Daisy Haggard, who also co-created and co-wrote the series with Laura Solon, as Miri Matteson, a woman who returns home to her small town of Hythe, Kent after serving an 18-year prison sentence for murder. Back to Life keeps you in the dark as to what exactly happened so long ago until the end of the first season, but there's plenty to keep you entertained until that reveal. A kind, genuine woman, Miri simply wants to live a normal, calm life after getting out of prison, but for obvious reasons, people in town don't trust her. Even her mother, Caroline (Geraldine James), is having a hard time dealing with her daughter's return. While the show digs deep into Miri and her family's emotions as she transitions to this new period in life, Back to Life deftly intertwines spot-on humor into every episode, so that despite the sad story, it never gets too dark to handle.
on bbc news
on hindi news
on the news today
on channel 7 news
ôrf news
campo grande news ônibus
ôpera news
campo grande news greve de ônibus
l1 news horário dos ônibus
l1 news ônibus
lago azul news ônibus
news österreich
news österreich heute
news österreich aktuell
news öffentlicher dienst
news österreich corona
news öl
news österreich orf
news ö3
news österreich heute aktuell
news österreich sport
ö24 news
ölpreis news
öbb news
ösv news
österreich news krone
övp news
özil news
öffentlicher dienst news 2023
österreich promi news