Martin Scorsese has made a career of crafting legendary films and teaming with some of the best actors working across six decades. Scorsese has made muses of two of the greatest actors, Leonardo DiCaprio and Robert De Niro. However, aside from those frequent collaborators, he's also worked with Daniel Day-Lewis, Willem Dafoe, Winona Ryder, Joe Pesci, Liam Neeson, and Nicolas Cage — to name a few.
Scorsese is not only a master technician, creating a world of cinema onto itself, perfecting the art of montage, but he's also directed some of the finest performances of the previously mentioned actors' careers. Scorsese has helped win Oscars for Cate Blanchett, Ellen Burstyn, Joe Pesci, and De Niro. His ensembles are star-studded, getting big names to appear, if only for a few scenes. It's a credit to Scorsese's artistry that he continues to get heartfelt work from actors and that his films have yet to lose any edge, even into his old age. Here are the best performances in his movies (that aren't from De Niro or DiCaprio).
Update October 25, 2023: In honor of the release of Killers of the Flower Moon, this article has been updated with even more incredible performances across Scorsese's filmography that are not his usual two collaborators of Robert De Niro and Leonardo DiCaprio.
15
Mark Wahlberg – The Departed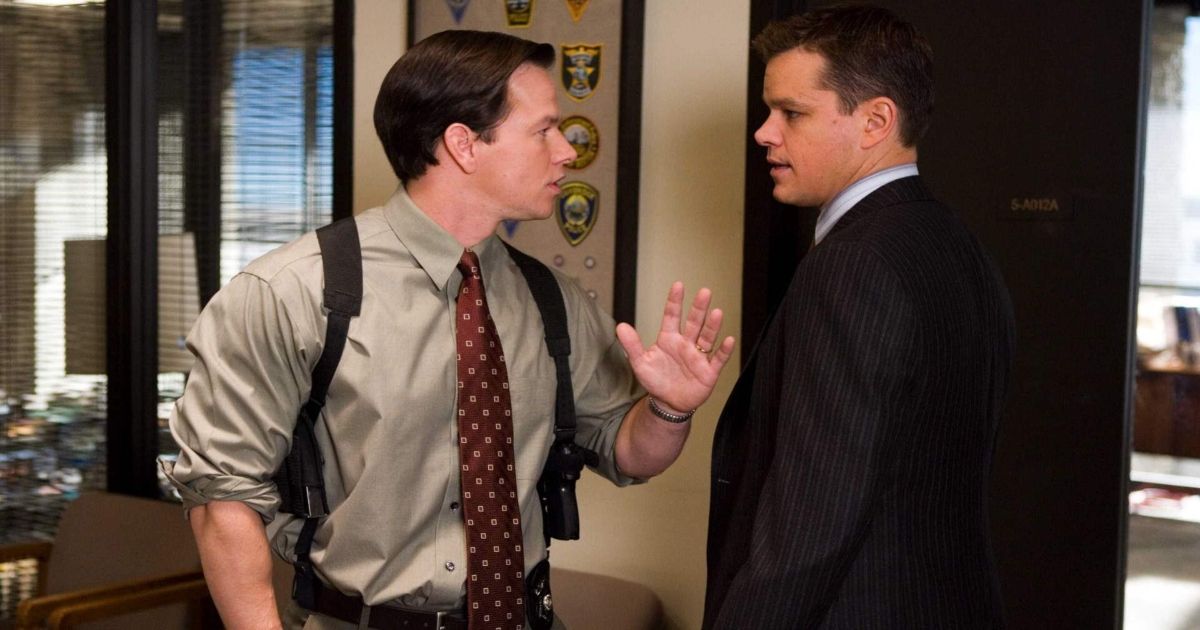 The Departed is a cat-and-mouse game between Billy (Leonardo DiCaprio) and Colin (Matt Damon) as they both orbit around mobster Costello (Jack Nicholson) and yet the man who steals every scene he's in is Mark Wahlberg as Dignam. The character is a hot-head, tough-guy Bostonian with some anger problems, and so was Wahlberg in his youth, so this might be the role he was born to play.
Related: Best Martin Scorsese Films, Ranked
Jokes aside, he's the only actor nominated for the film (in his only acting Academy Awards nomination), and that in a film with Leonardo DiCaprio, Matt Damon, and Jack Nicholson is saying something. Dignam ends up being the real hero of the movie, so much so that Wahlberg is open to a sequel where he'd be the leading character to play again this unique Boston police officer.
Rent on Apple TV
14
Cate Blanchett – The Aviator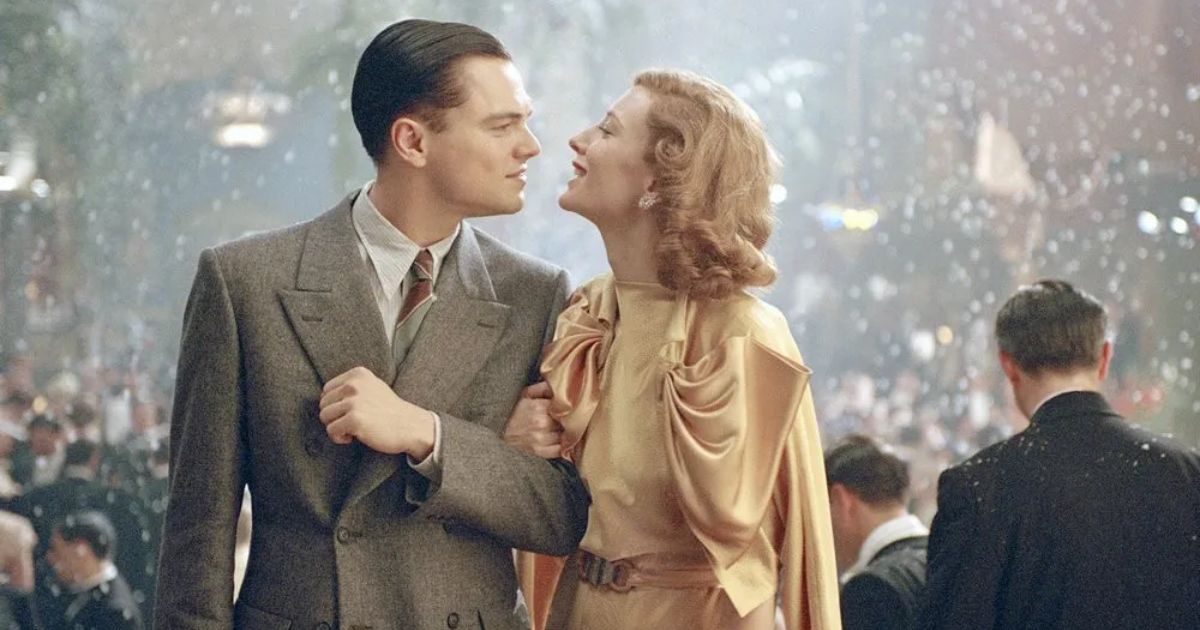 The Aviator tells the story of Howard Hughes (Leonardo DiCaprio in his first of many collaborations with Scorsese), a playboy and millionaire who was as important for Hollywood as he was for the aviation business. Hughes dated many movie stars, but the one nearest and dearest to his heart was Katherine Hepburn, played perfectly by Cate Blanchett in this film. She plays Hepburn as the smartest, most charismatic person in every room, someone who enjoys life, sees the joy of every situation, and cares deeply about Hughes, even if his most obsessive tendencies are flaring up. The Academy also thought that her performance was amazing, as she earned her first Oscar for it.
Stream on Paramount+
13
Al Pacino — The Irishman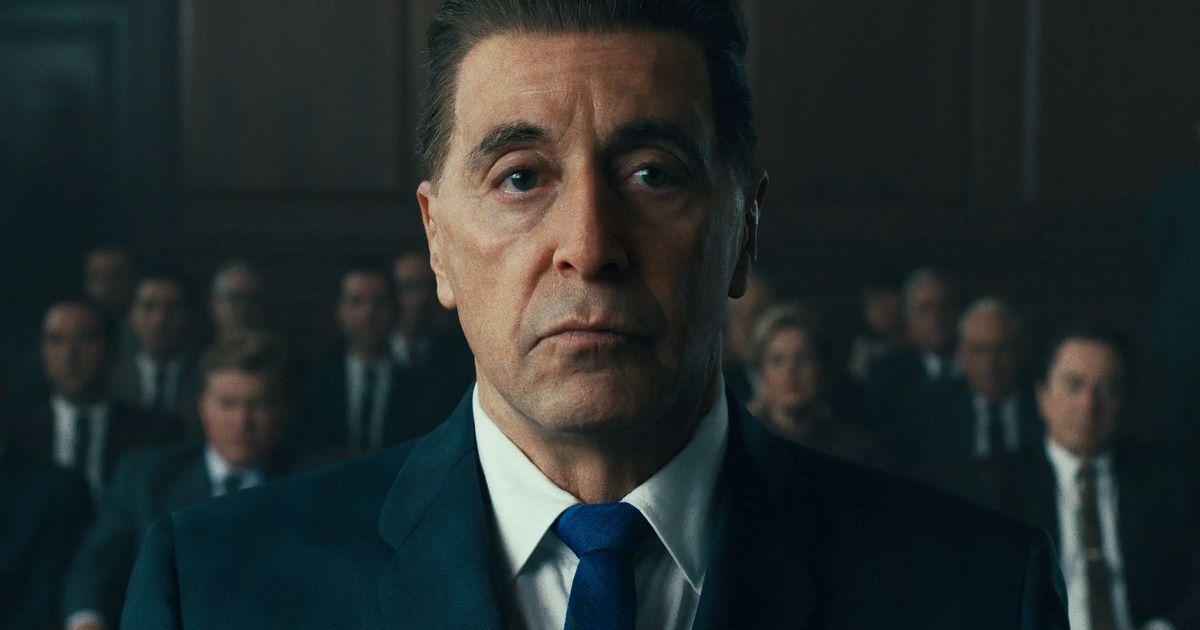 In a late-career gem and first-time collaboration with director Scorsese, Al Pacino shined as the ill-fated, historical persona of the Teamster president Jimmy Hoffa. Using all of his swagger and bravado as an actor, Pacino rips through lines with a wave of anger and historic gusto that perfectly melds with the classic gangster lineage of a Scorsese picture. Teamed with De Niro, there's a tragic arc for Hoffa that Pacino paints as the character gets in over his head. Wrestling for power inside the corrupt organizations, the downfall of The Irishman is a classic, heartbreaking mediation on criminality and old age.
Stream on Netflix
12
Jonah Hill — The Wolf of Wall Street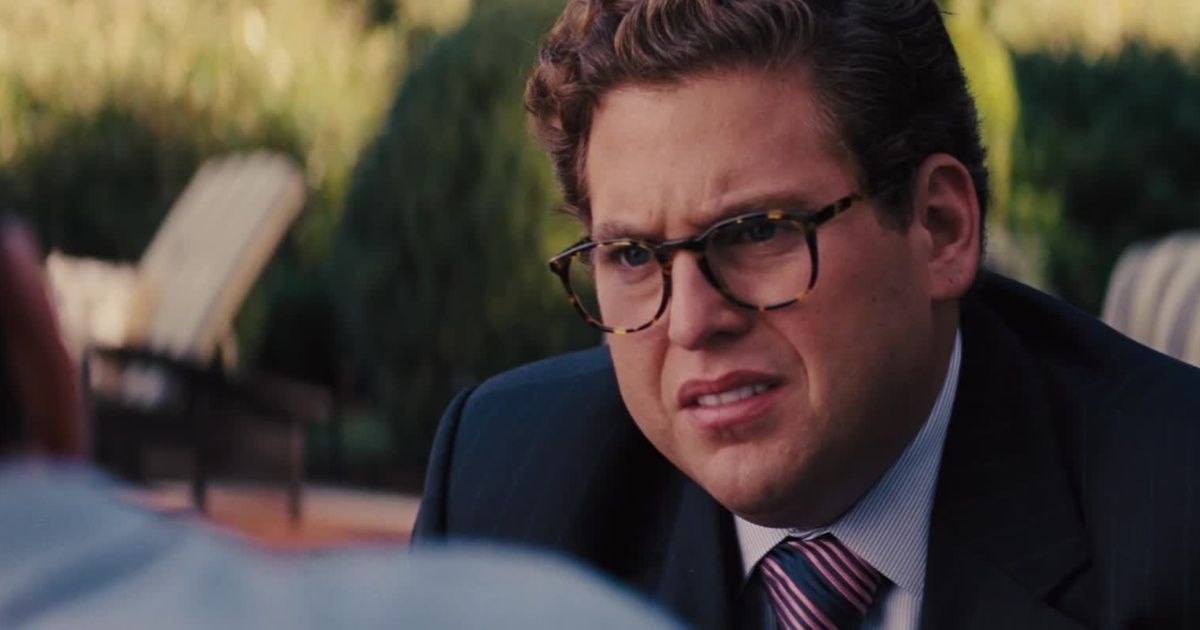 Scorsese's films have a palpable amount of black humor in them. Even in his darkest, most violent films, laughter always finds itself bursting through the shadows. In The Wolf of Wall Street, Scorsese took the comedy to the extremes. The film was perfectly suited for the talents of Jonah Hill. One of the most gifted comedic actors working today, Hill's penchant for improvisational humor gave way to many hilarious moments, including the ludicrous near-death scene where he is saved by his partner in crime. Playing the right-hand man of DiCaprio's Jordan Belfort, Hill found a specific, scumbag, Long Island energy to tap into that earned him an Oscar nomination for Best Supporting Actor.
Stream on Paramount+
11
Harvey Keitel – Mean Streets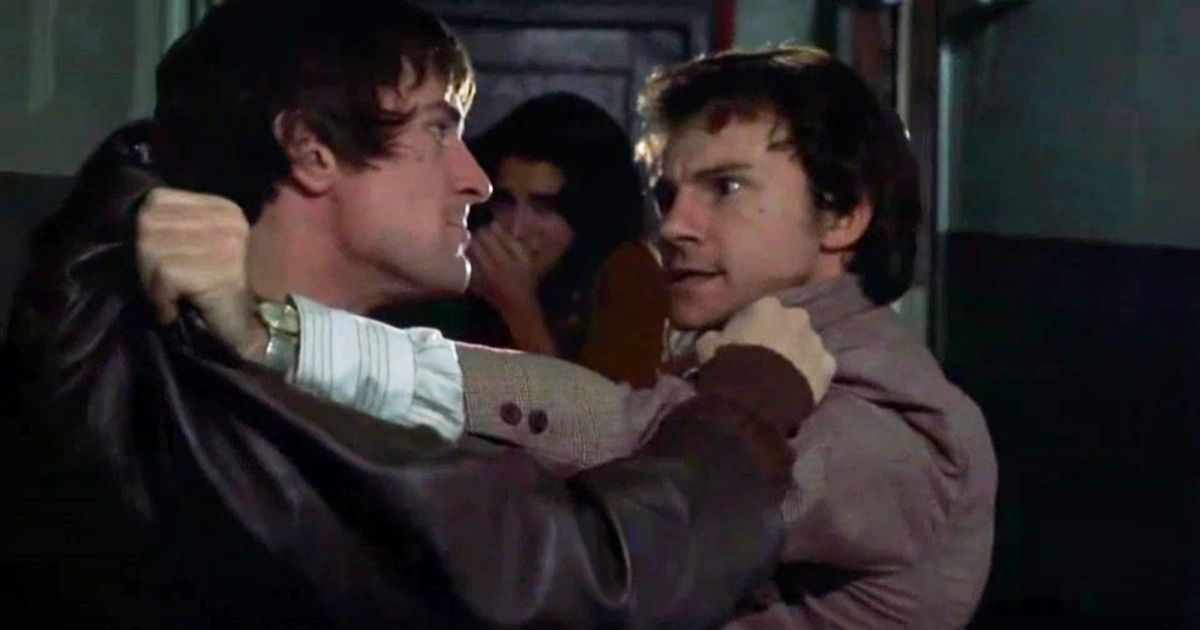 Harvey Keitel might've been the first Scorsese alter ego in Mean Streets, as he plays the guilt-ridden, crime-making Charlie Cappa. He's always trying to calm his friend Johnny Boy (Robert De Niro), feels bad for everything he does, and would love to have just a normal, simple life in the neighborhood with the love of his life Teresa (Amy Robinson). Unfortunately, he never gets there as the crime life keeps calling him back.
Keitel is able to sell all those emotions with every word, gesture, and look, creating someone who is a 360 person, who is all contradictions and wants. He's also the straight man to all of De Niro's flashy acting, showing how the two actors use different acting muscles, to show how the two fictional friends are starting to fall apart.
Rent on Apple TV
10
Sharon Stone – Casino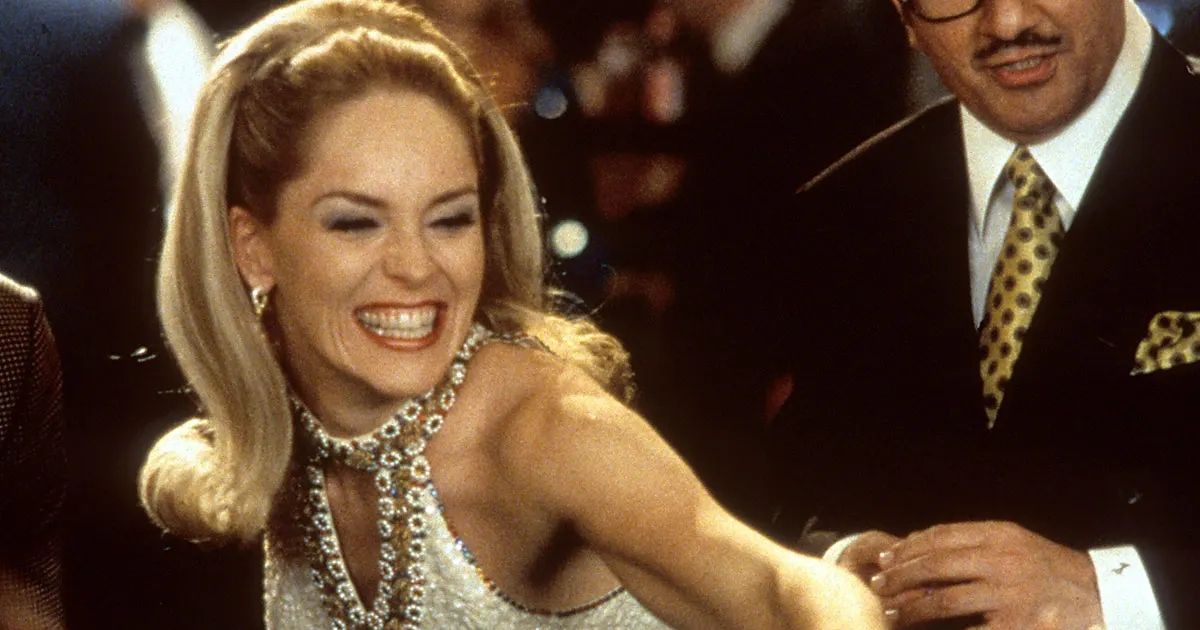 Sharon Stone's role as Ginger in Casino might be the best of her career. She plays the wife to Sam Rothstein (Robert De Niro) as a femme fatale who is as troubled as she's trouble. She's beautiful and takes the air of every room she enters, but she also loves shiny things, drugs, and furs and despises his husband, making for a unique combination.
Ginger is a grifter looking for every dollar she can take from men, but at the same time, she's in a codependent relationship with a fool named Lester Diamond (James Woods), and all those contradictions and how Stone is able to show them with a layered performance, what makes this character such a one-of-one. Stone was deservedly nominated for the film, the only actor in it, in what, until now, is her only Oscar nomination.
Stream on Paramount+
9
Daniel Day-Lewis — Gangs of New York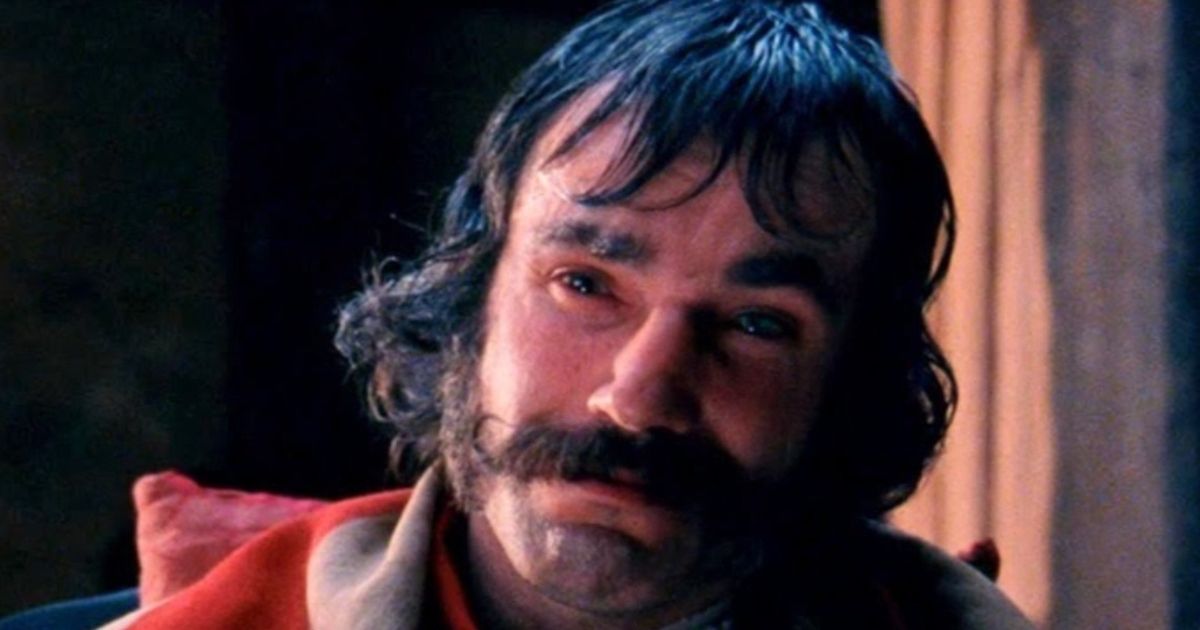 The phrase "tour de force" could be synonymous with Daniel Day-Lewis' career. An actor of such magnitude commands the screen like a black hole, swallowing and devouring anything that dare gets near. In Gangs of New York, Day-Lewis takes the reins as fiercely patriotic, conservative, and murderous Bill The Butcher. Helming the end of an era, when gangs ruled New York, Day-Lewis brings his gravitas to a nasty leader who's handy with anything bladed. He shakes the frames like he does with his victims and chews them up, inside and out. Through all of his sweaty, profane-laced rants about the country, it's the failed assassination scene that takes the crown for his most insane.
Stream on Max
8
Andrew Garfield — Silence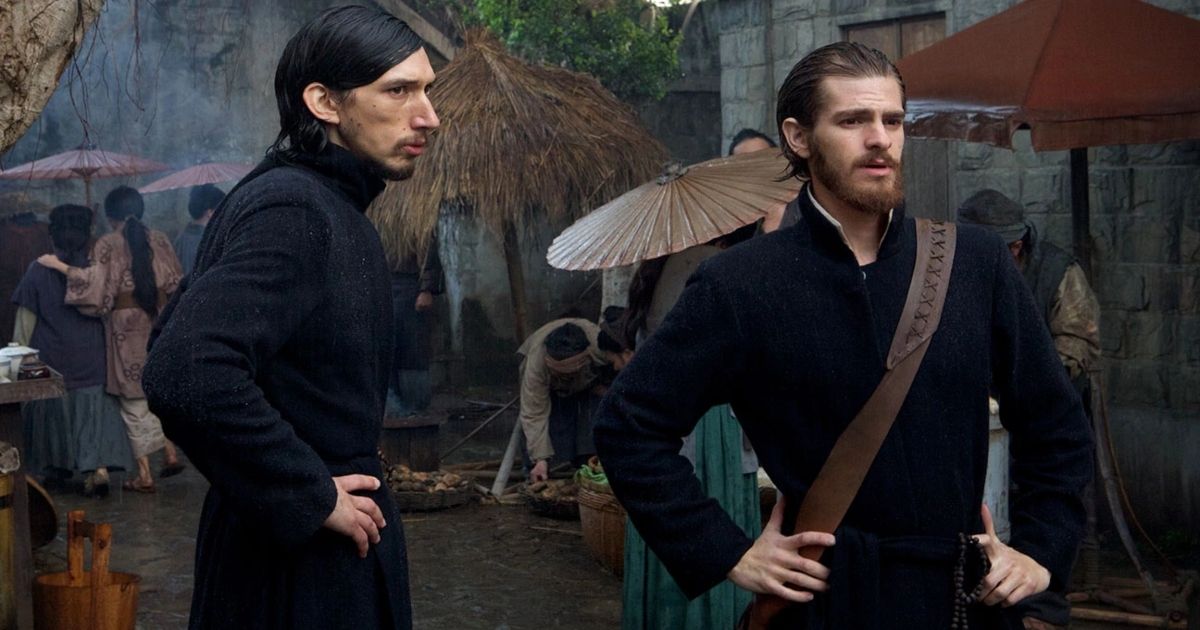 In a year when Andrew Garfield saw himself nominated for Best Actor for his work in Mel Gibson's Hacksaw Ridge, he gave a career-best performance for the master, Scorsese. Playing a Jesuit priest going on a mission to Japan in the 16th Century, where Christians were persecuted for their beliefs, Garfield went to the depths of hell, anguish, and pain to deliver a work of deep spiritual resonance.
As Sebastiao Rodrigues in Silence, Garfield must ask himself the meaning of faith and what it means to connect to a power greater than himself. In doing so, it asks if there is a deeper meaning in being burdened with the silence of God. A transcendent work from Scorsese and Garfield, who bring out the best in each other's artistry.
Stream on Paramount+
7
Willem Dafoe — The Last Temptation of Christ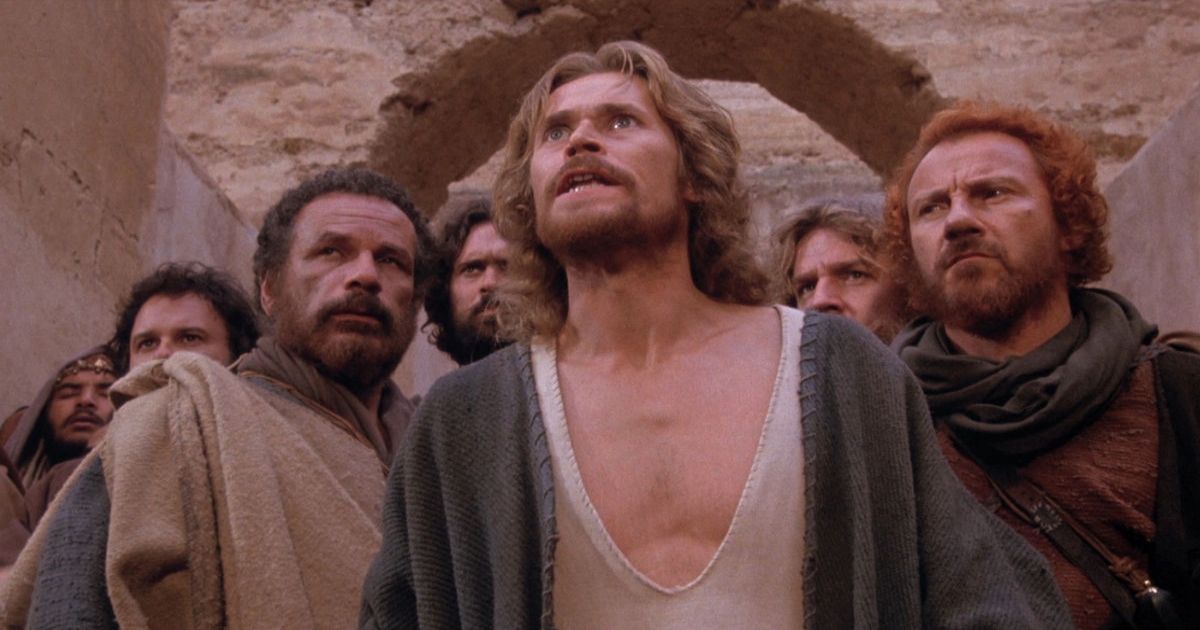 Willem Dafoe is one of the most dangerous actors working today. Not because of his personality but because the choices he makes as an actor are daring and volatile. Bringing esteem and artistic interpretation to an iconoclast is no easy choice. But with The Last Temptation of Christ, Scorsese and Dafoe did just that.
Related: Willem Dafoe's Most Unique Performances, Ranked
Playing the titular role of Jesus Christ, Dafoe brings anguish and poetry to the role that, per LA Times, sparked controversies across the globe. It is a life-threatening role because Dafoe portrayed Christ not just as a figure of divinity but as one who is subject to joy, anger, and cruelty. It's a stunning partnership and one that created a compelling moral statement.
Rent on Apple TV
6
Ray Liotta — Goodfellas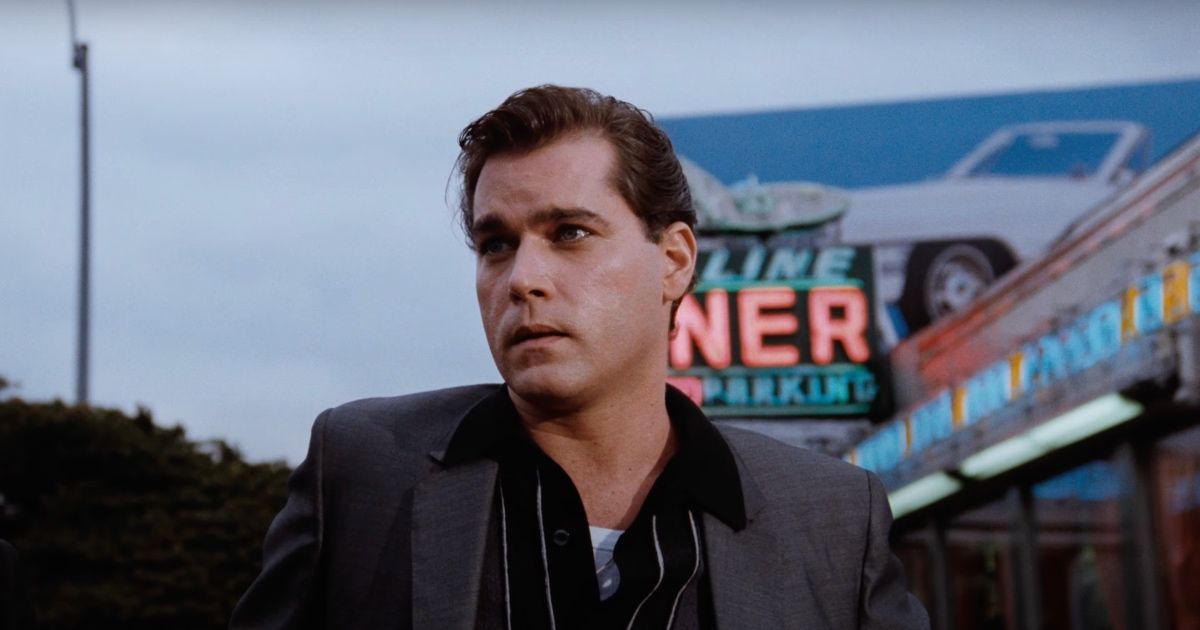 In a career-defining performance, Ray Liotta perfectly embodied the manic rage, paranoia, and charisma of real-life mobster Henry Hill in Goodfellas. Initially not the first name Scorsese wanted to cast in the lead role, Liotta had an interaction with the director at the Venice Film Festival that convinced him to cast Liotta as Hill. It's hard to imagine anyone else taking the reins; Liotta brings desperation to the role in the second half that lacks vanity. Completely losing his soul as the criminal life catches up to him and fills the first half of the film with an open heart that creates a vivid portrait of Henry Hill.
Rent on Apple TV
5
Paul Newman — The Color of Money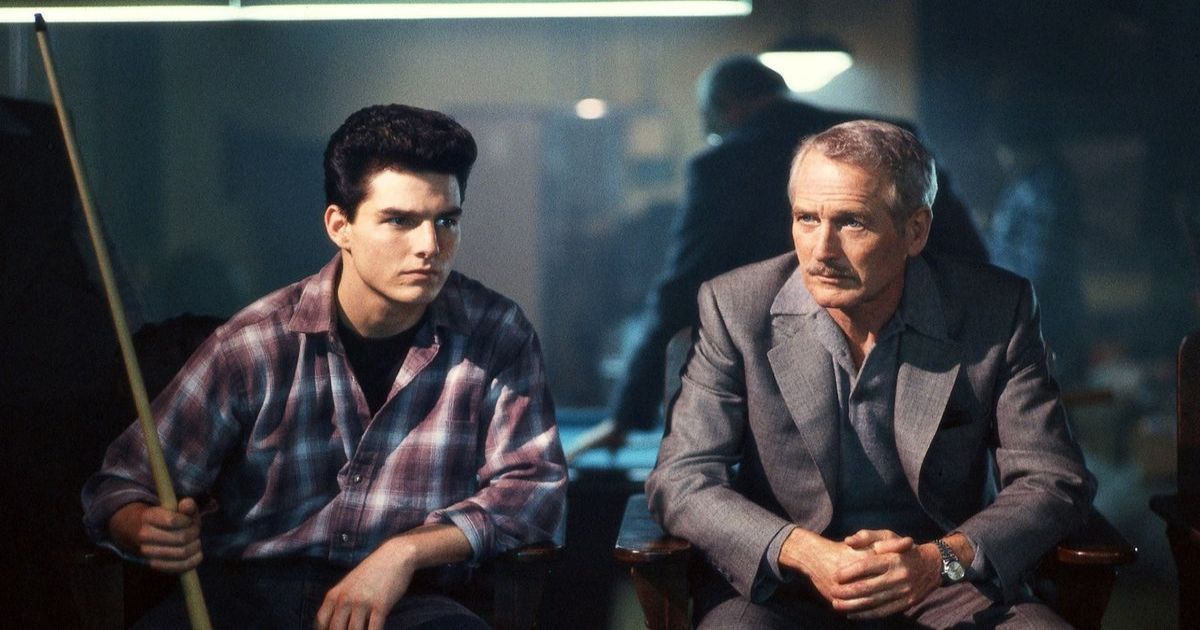 The only sequel Scorsese has ever made, and his sole collaboration with the screen icon Paul Newman, The Color of Money is a decadent showcase for pool hall wisdom, furthering the legacy of 60s classic The Hustler. Newman does some of his best work as the grizzled, blue-eyed drinker who finds a young mind to mold in Tom Cruise's Vincent Lauria. Newman is great as a fast-talking pool hustler whose slick talk from years of experience kicks Vincent's ass. It's an ode to his superstar persona and cements another iconic Newman character, winning him his first and only Oscar for Best Actor.
Rent on Apple TV
4
Ellen Burstyn — Alice Doesn't Live Here Anymore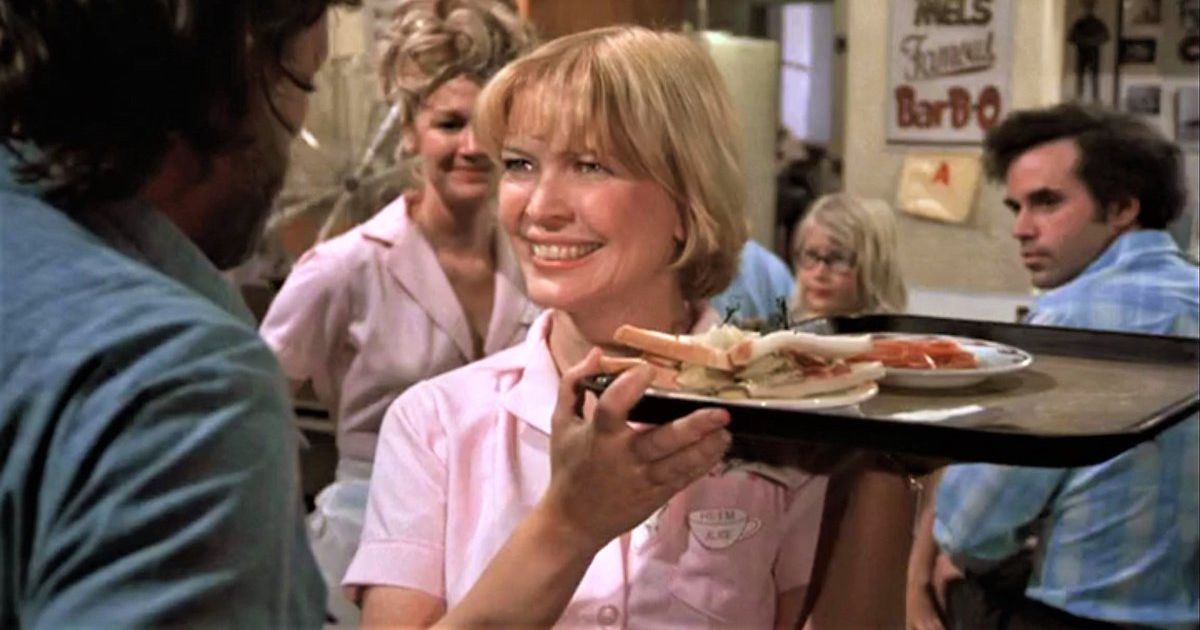 Playing a heartbroken, single mother forced to take up more responsibility after her husband dies, Ellen Burstyn shined as Alice in Alice Doesn't Live Here Anymore, as she takes her son on the road, hoping to support and build a better life for them. The struggles of finding new love while also finding reasonable work and wages create a near-impossible balance for Alice.
Scorsese and Burstyn find brevity in vulnerability as Alice breaks down, only to make herself stronger again. It's tremendous and moving work from Burstyn, which shows the hardships of being a single mother and the strength necessary to keep your head afloat. Burstyn went on to win the Oscar for Best Actress, the first actor to win any award under the direction of Martin Scorsese.
Rent on Apple TV
3
Nicolas Cage — Bringing Out The Dead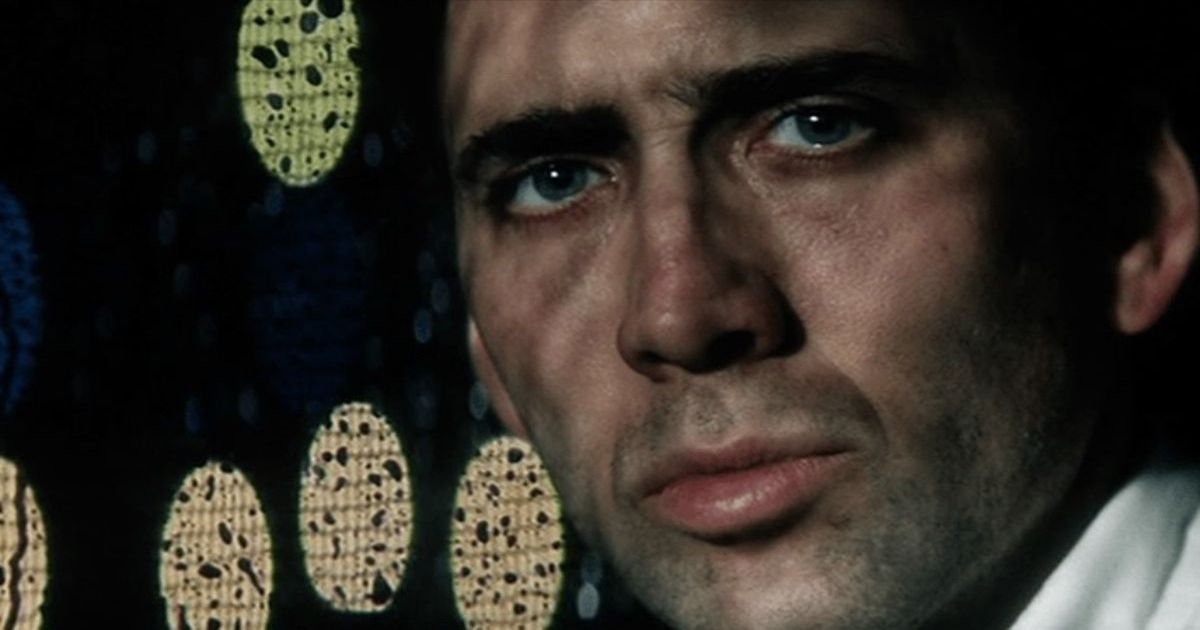 A blazing travail through the hellish landscape in the streets of New York City. Nicolas Cage shines in Martin Scorsese's Bringing Out The Dead. Cage's usual belligerence and heightened performance gets quietly muted down to his beautifully expressive eyes. Glaring through the worst of the worst when it comes to New York's EMT workers, Cage starts to see ghosts.
As he unravels with each new partner accompanying him, Cage seeks salvation through death and finds the true nature of purgatory. Cage's character has a wonderfully tragic arc that feels like an opus, each act heightened by Scorsese's direction until it reaches its dramatic endpoint, as the spirits of the bodies he tends to pass messages along.
Stream on Amazon Prime Video
2
Lily Gladstone – Killers of the Flower Moon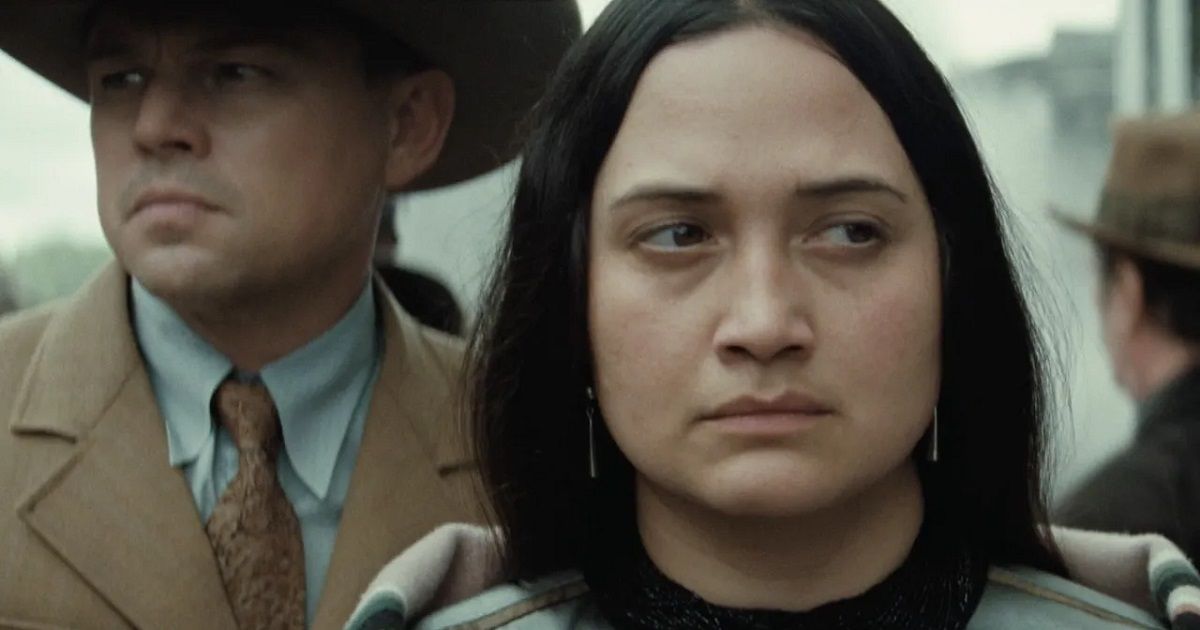 In Killers of the Flower Moon, Lily Gladstone gives a performance for the ages, as she plays Mollie, a woman part of the Osage Tribe who marries Ernest Burkhart (Leonardo DiCaprio). The actress gives a subtle, incredible performance. She's an observer who works in silence and breathes in everything that happens around her, as the circumstances of native women back there meant no freedom at all. Yet, the actress is able to show all the smartness, thinking, and ideas that go through the character's head while saying most things with her eyes and posture. Making the moments, she explodes much more powerful.
Gladstone's Mollie is the soul of the film as her character's arc is how the movie shows the consequences the Osage people felt, creating a real person with her character, one lived in, that makes audiences be on her side from the start. In a film that features Scorsese's two most famous leading men or DiCaprio and De Niro, it speaks to how great Lily Gladstone is that she steals the movie.
1
Joe Pesci — Goodfellas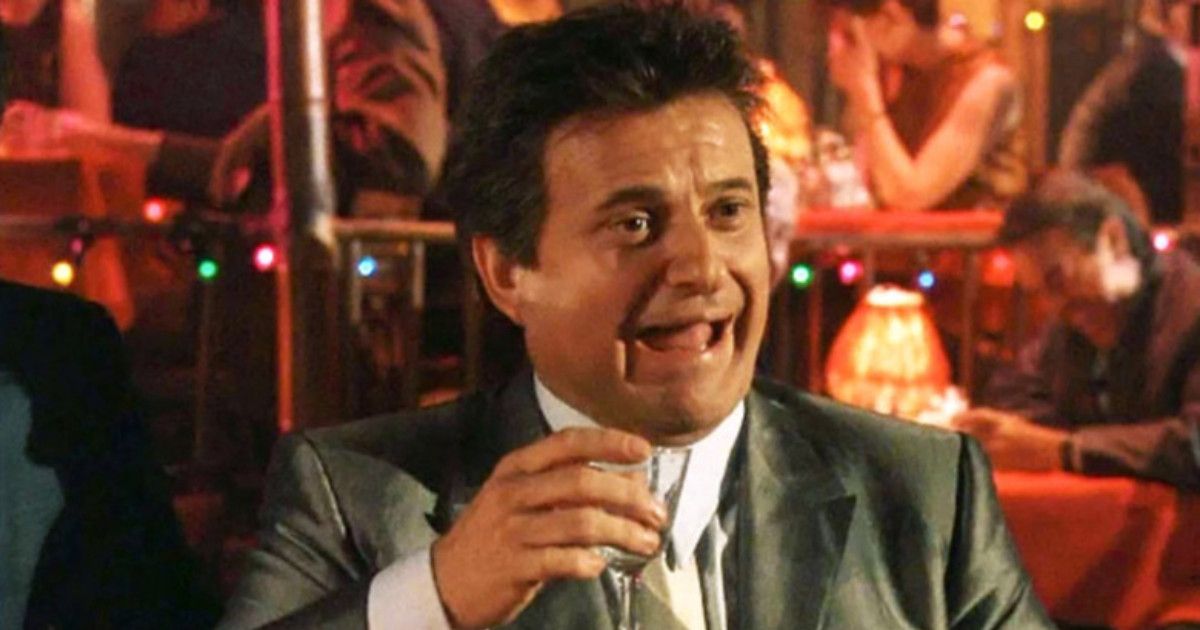 In Scorsese's mafia masterpiece Goodfellas, in a world flooded with memorable Mafioso and two-bit criminals, none struck the screen with the same energy as Joe Pesci as the wild, violent Tommy DeVito. Not only is he the most fearful and raging source of pitbull energy, but in Pesci's small frame, too, he was also the source of much of the black humor that comes from Scorsese's work. Even in a supporting turn, where Liotta tells most of the story, it was Pesci's "What am I a clown? I amuse you?" scene that will remain forever.
on bbc news
on hindi news
on the news today
on channel 7 news
ôrf news
campo grande news ônibus
ôpera news
campo grande news greve de ônibus
l1 news horário dos ônibus
l1 news ônibus
lago azul news ônibus
news österreich
news österreich heute
news österreich aktuell
news öffentlicher dienst
news österreich corona
news öl
news österreich orf
news ö3
news österreich heute aktuell
news österreich sport
ö24 news
ölpreis news
öbb news
ösv news
österreich news krone
övp news
özil news
öffentlicher dienst news 2023
österreich promi news