Ever since its inception, Netflix has mastered the art of streaming, giving the term "binge" a whole new meaning. This is thanks in part to its unwavering run of excellent true-crime content. From fictionalized recreations like Mindhunter and Dirty John to hard-hitting scandals like Dirty Money, Rotten, Catching Killers, and even an Unsolved Mysteries reboot, it's clear Netflix has gone all in on the true-crime bandwagon.
A large part of the true-crime content on Netflix is made up of true-crime documentaries. These eye-opening exposés have gone on to dominate the pop culture lexicon upon their release, providing an inside look into some of society's most thrilling and unique crimes. Here's a look at some of the platform's best true-crime documentaries. Oh, and don't worry – there's far more than murder afoot!
Updated on September 15th, 2023 by Amanda Minchin: This article has been updated with additional content to keep the discussion fresh and relevant with even more information and new entries.
19
Killer Inside: The Mind Of Aaron Hernandez (2020)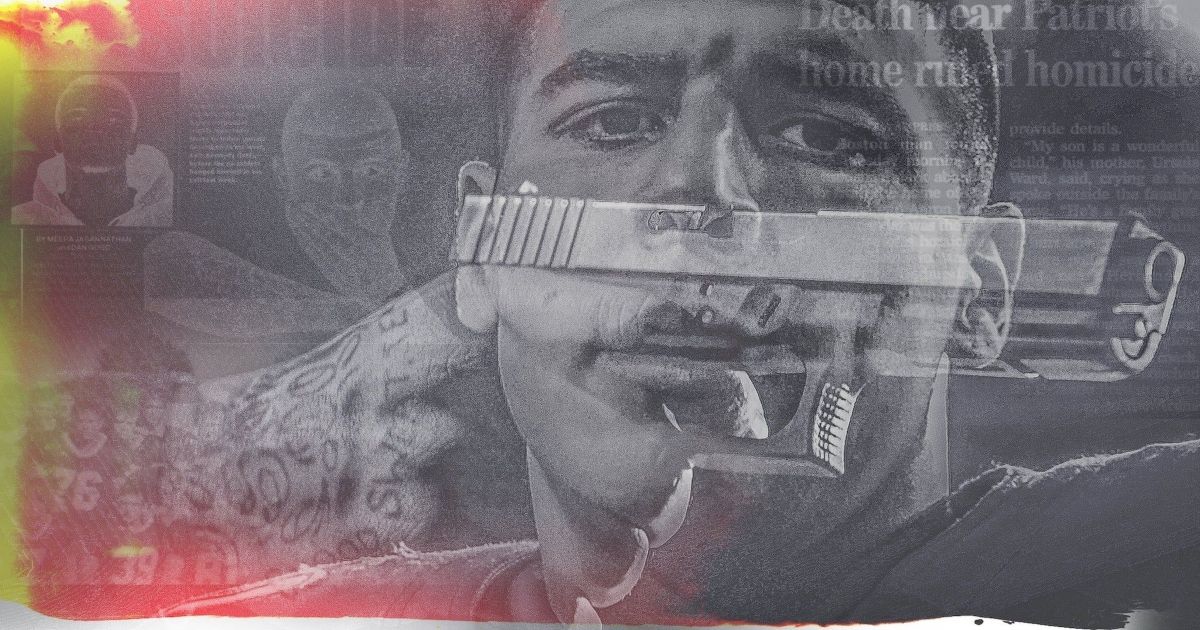 Killer Inside: The Mind Of Aaron Hernandez breaks the story of former Super Bowl champion, Aaron Hernandez, and the multiple murders he was involved in. The series dives deep into Hernandez's life both before his incarceration and after his sudden death. Journalists sit down with some of the people who were closest to him throughout the years, including his former high school, college, and professional football teammates.
Not only is this a three-episode saga of one of the NFL's most skilled tight ends, but it's a story that America was on the edge of its seats waiting to get the full scoop on. This is a multi-layered story that covers both the facts and the speculations behind Hernandez's murder accusations. It also highlights his life and the struggles he carried with him throughout his entire football career. This is a much-needed, all-encompassing look at a complicated story, one that is executed to perfection by journalist Kevin Armstrong.
18
Icarus (2021)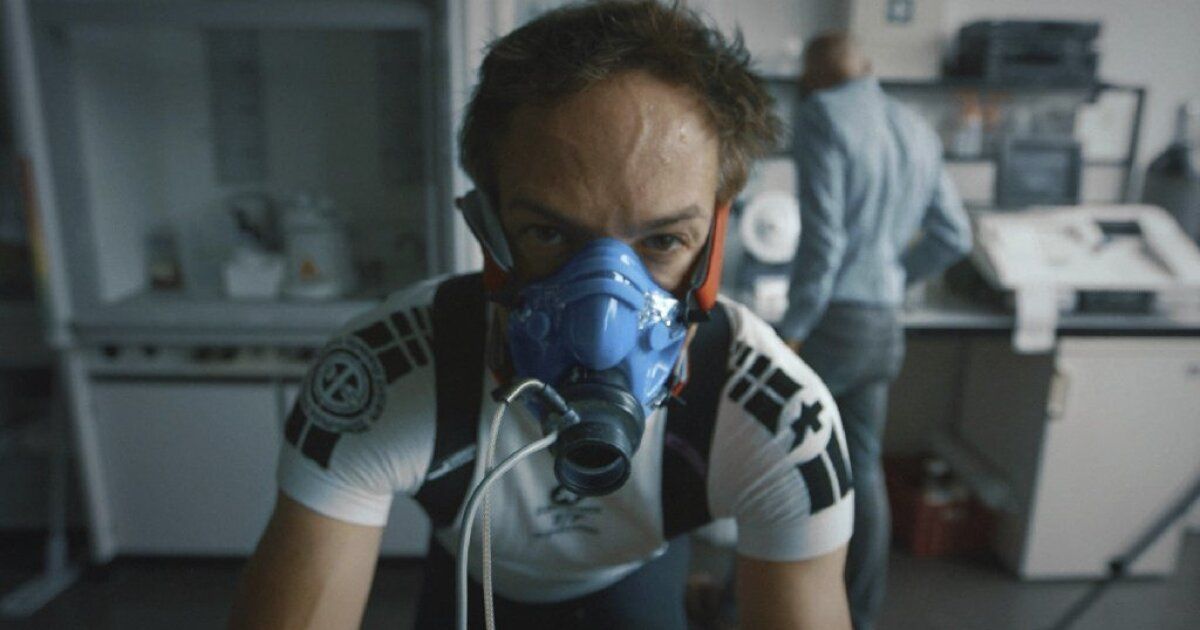 Sometimes a brilliant story just falls right into your lap. Such was the case for Bryan Fogel's Icarus. While investigating illegal doping in sports, Icarus director Bryan Fogel meets Grigory Rodchenkov, who turns out to be the director of Russia's national anti-doping laboratory. The two soon became fast friends, and it is through this friendship that Fogel uncovers Rodchenkov's involvement in Russia's state-sponsored Olympic doping program. It turns out Rodchenkov not only knows about it – he oversees it. Rodchenkov goes on the record, stating that he and his team were forced to swap the Russian Olympics team's steroid-containing urine samples for clean ones ahead of the 2014 Winter Olympics.
After considerable media upheaval and publicity, Fogel winds up flying Rodchenkov down to Los Angeles to ensure his safety. All the while, the threat that he'd be forever silenced by the Russian government is all too real. This documentary is as engaging as it is revelatory, plunging viewers headlong down the rabbit hole of doping in sports. The film won an Oscar for Best Documentary Feature at the 90th Academy Awards. Since then, Fogel has gone on to thank his Russian counterpart for being a "fearless whistle-blower who now lives in great danger" and reiterated "the importance of telling the truth, now more than ever."
17
Crime Scene: The Vanishing at the Cecil Hotel (2021)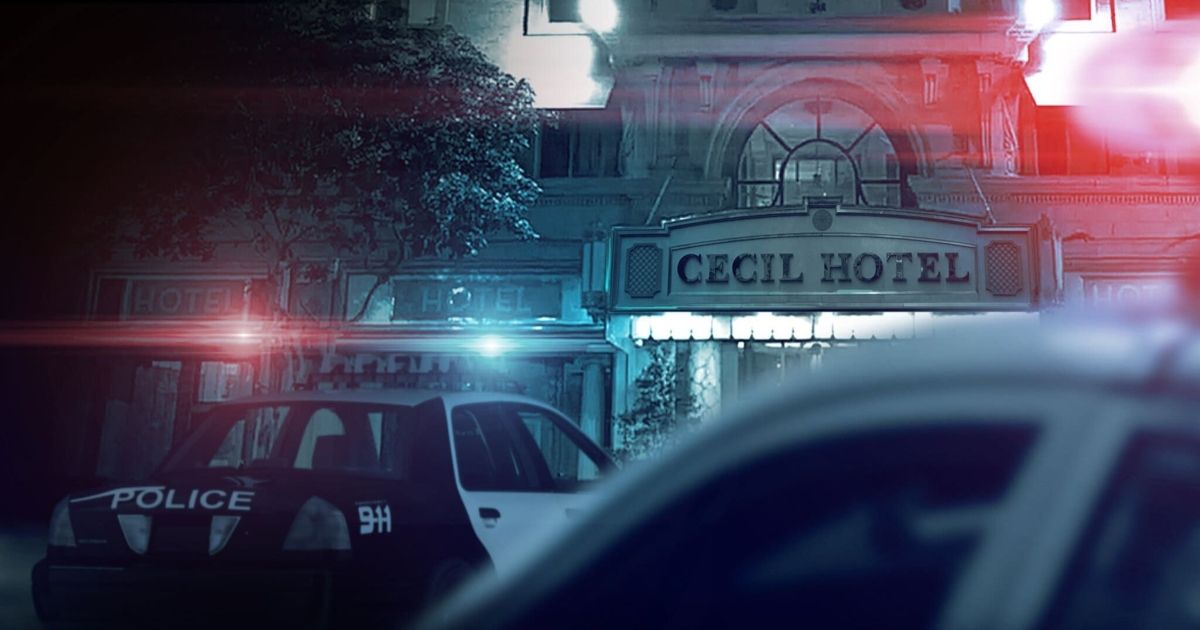 The disappearance of Elisa Lam at the Cecil Hotel, nicknamed "Hotel Death", is one of the more mysterious and disturbing stories in Netflix's catalog. The four-episode docuseries Crime Scene: The Vanishing at the Cecil Hotel tells the history of one of America's deadliest hotels, the people who have come and gone there, and the viral disappearance that made it a national sensation.
The series covers interviews with the case's main operators, like law enforcement and Amy Price, a former Cecil Hotel manager, looking deep into Lam's life before she migrated to Los Angeles. The audience is given a step-by-step look at just what she could have been up to during her short time in the States. With unexplained security footage and the rest of America chiming in on the investigation via social media, the eventual conclusion of this tale makes for spine-tingling storytelling.
16
Mumbai Mafia: Police vs. Underworld (2023)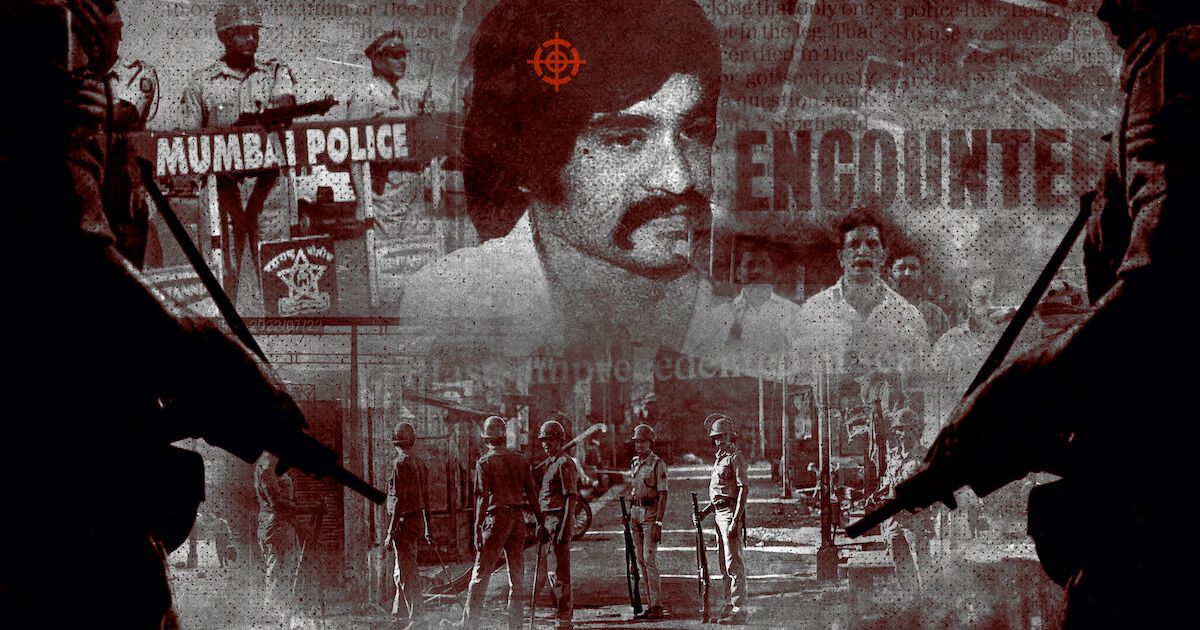 Ask anybody who lived in Mumbai, India during the '90s has a story to tell about the infamous 1993 Bombay serial bomb blasts. Referred to as "India's 9/11", the attacks were orchestrated by notorious gangster Dawood Ibrahim. This act of violence shocked both the nation and the world. The entire city was shaken as families feared for their lives. People were afraid to walk the city streets. Families stayed indoors to keep their loved ones safe. Mumbai Mafia: Police vs. Underworld unveils the story behind one of India's deadliest terrorist attacks. Produced by Morgan Matthews and Sophie Jones and directed by Raaghav Dar and Francis Longhurst, the documentary was released on Netflix in English and Hindi in January 2023. This riveting documentary navigates the Mumbai underworld and the gangsters that shaped the fabled Indian city during the '90s.
This is a front-row seat into the inner workings of crime and corruption on the unforgiving and rough streets of Mumbai city during that era. It also sheds light on prominent gangster Dawood Ibrahim and his crime syndicate, D-Company. It also explores how the Mumbai police countered Ibrahim and his associate's threats to make Mumbai's streets safe once more. From "encounters" to investigations, and even kill counts, this documentary reflects on the tactics the Mumbai police were forced to resort to to bring Ibrahim and his syndicate to justice. At the same time, it also reflects the consensus of public opinion at that time. This all culminates in an eye-opening documentary that delves into one of the most elusive and deadly Indian mob bosses' criminal exploits and the battle for supremacy in Mumbai.
15
Athlete A (2020)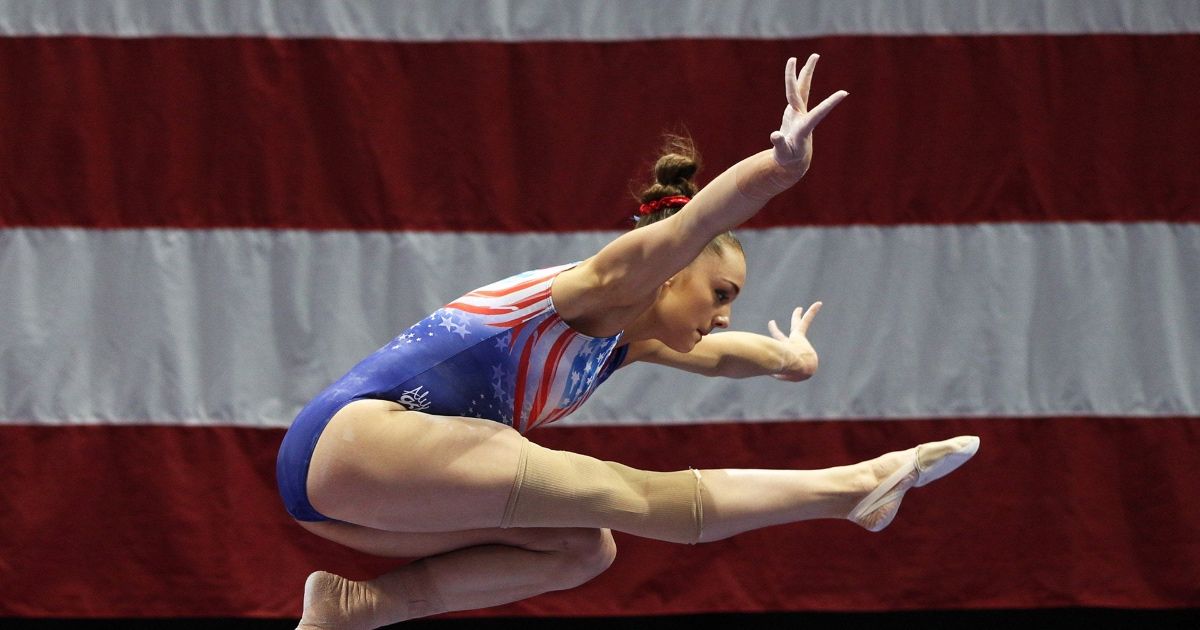 Athlete A follows the brave women of the US Gymnastics team who fought back against convicted sexual predator Larry Nassar. Nassar, a former doctor for USA Gymnastics, used his position to inappropriately touch scores of underage women. What's perhaps even more insidious, however, was the cover-up of his crimes.
Directed by Bonni Cohen and Jon Shenk, this film follows the investigation by The Indianapolis Star reporters who uncovered the story, including interviews with several of the survivors. With a cool 100% ranking on the Tomatometer, this sports docuseries is certainly a must-watch.
Related: 13 Best True Crime Movies, Ranked
14
Operation Varsity Blues: The College Admissions Scandal (2021)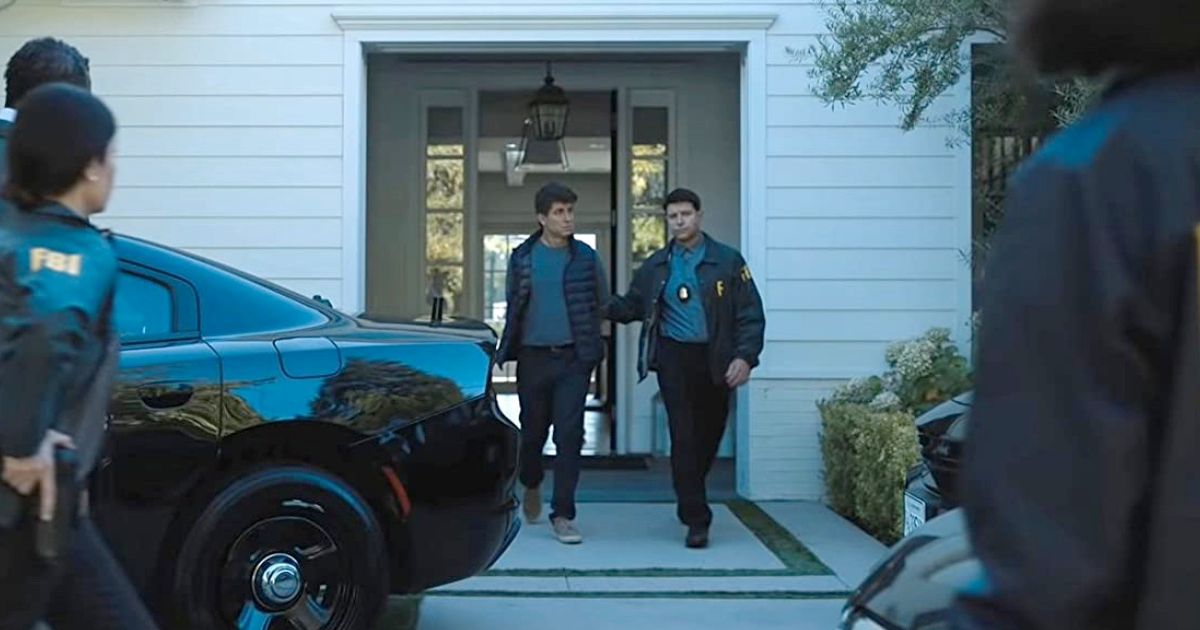 Operation Varsity Blues: The College Admissions Scandal is a film/documentary hybrid that serves as an intriguing topic of discussion for parents and youngsters about the prospect of higher education in America. Directed by Chris Smith, this documentary explores how the deeply flawed higher education system in the US created a "side door" for the children of wealthy families through a mix of live-action footage and recreated scenes. The plot of this documentary follows the 2019 Varsity Blues scandal involving Rick Singer, a man who facilitated admission for kids from over 750 families throughout his tenure. To do so, he accepted illegal bribes in the millions under the guise of tutoring.
Parents who were willing and able paid for illicit test-taking and counterfeit documents to secure their children's admission into the country's top colleges. Rick Singer is played by Matthew Modine during the film. In it, he reenacts Singer's conversations with parents, showing how he could exploit them to perfection. The film also reinforces the ease with which he was able to operate for years thanks to the for-profit college system.
13
Don't F**k with Cats: Hunting an Internet Killer (2019)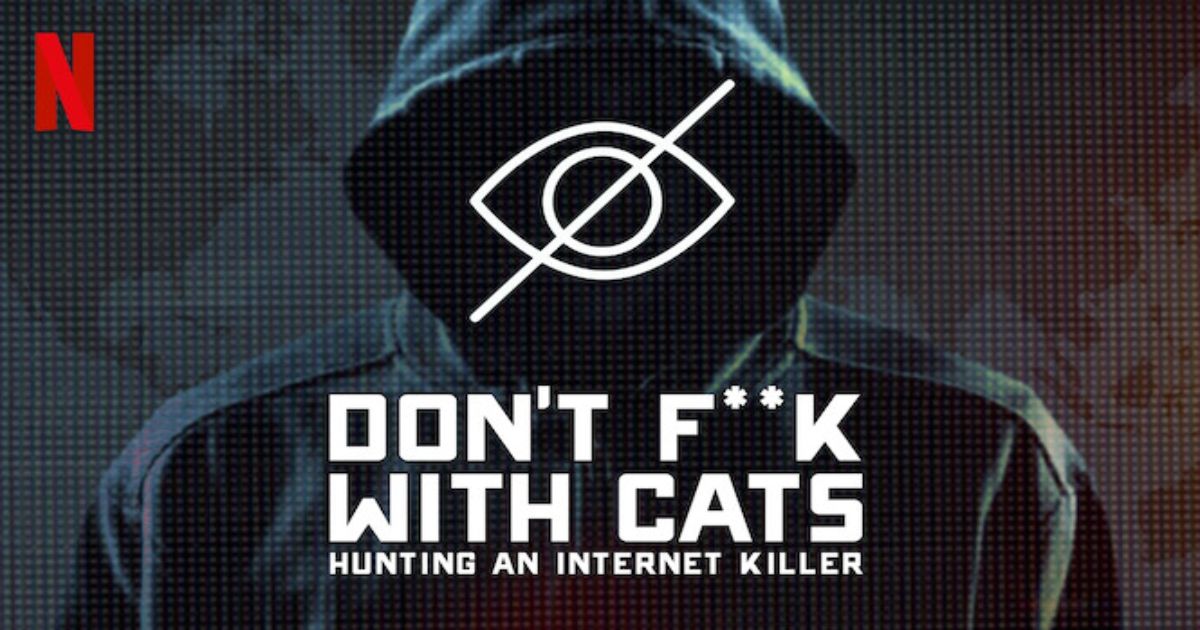 The gripping 2019 true crime docuseries Don't F**k with Cats: Hunting an Internet Killer is a must-watch on Netflix not just for the title. This twisty program unveils the efforts internet sleuths and animal lovers would go to for justice.
The plot seems simple enough. After witnessing a horrific viral video in which a man suffocates two kittens in a vacuum seal bag, Las Vegas data analyst Deanna Thompson and Los Angeles resident Tom John Green join forces to create a Facebook group to identify the culprit. Their initially noble crusade is partially successful, saving some lives while subsequently ruining others. Far more revealing than shocking, this series is, surprise surprise, a profile of a vicious serial killer in the making.
12
Keep Sweet: Pray and Obey (2022)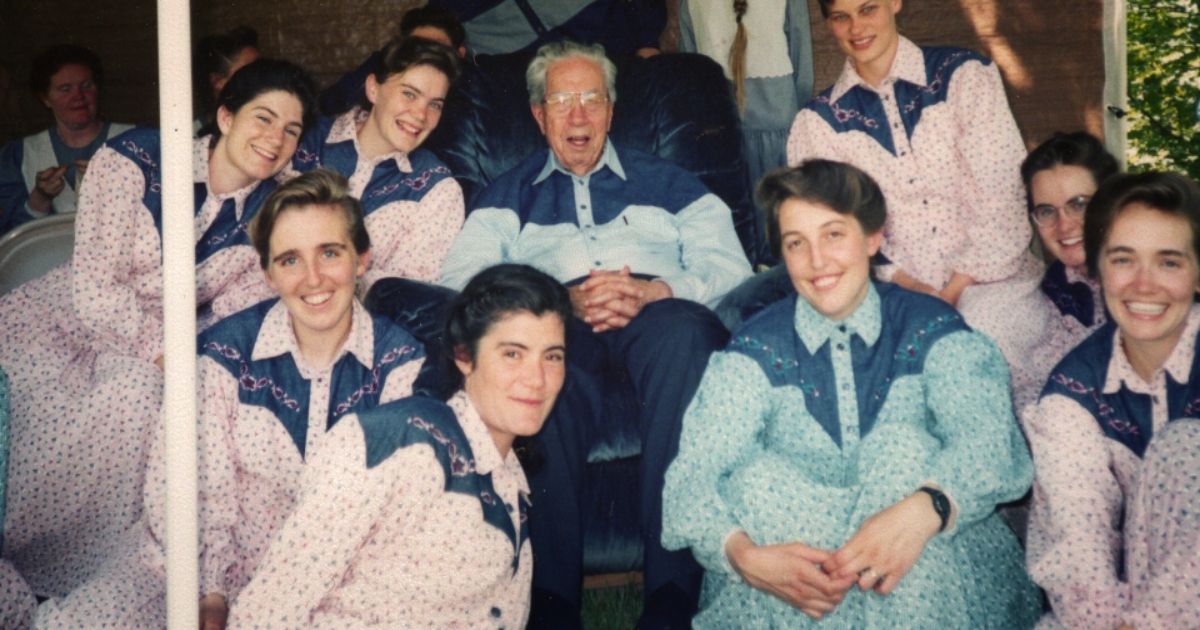 Keep Sweet: Pray and Obey is a deep dive into the criminal nature of extreme religious groups. This inside look into the insidious nature of the Fundamentalist Church of Jesus Christ of Latter-Day Saints (FLDS for short) will have the viewer's skin crawling. The name alone comes from a phrase from former Leader Rulon Jeffs that was used to describe how women should behave with their husbands. Directed by Rachel Dretzin, and Grace McNally, the series loosely follows the rise and fall of the next leader, the overbearing Warren Jeffs, i.e. "The Prophet."
On the lam for years, he was found to have had non-consensual sex with underage girls, even going so far as to take several of them on as wives in illicit marriage ceremonies. This merely serves to frame the real story, which is that of the survivors, many of whom were interviewed for this project. Said Dretzin of these women, "Our focus [is] not only on the experience of being in that cult… It's on the people, particularly the women who managed to defy it and escape it, which — if you know anything about the FLDS — is a pretty miraculous and incredible thing to do."
11
American Murder: The Family Next Door (2020)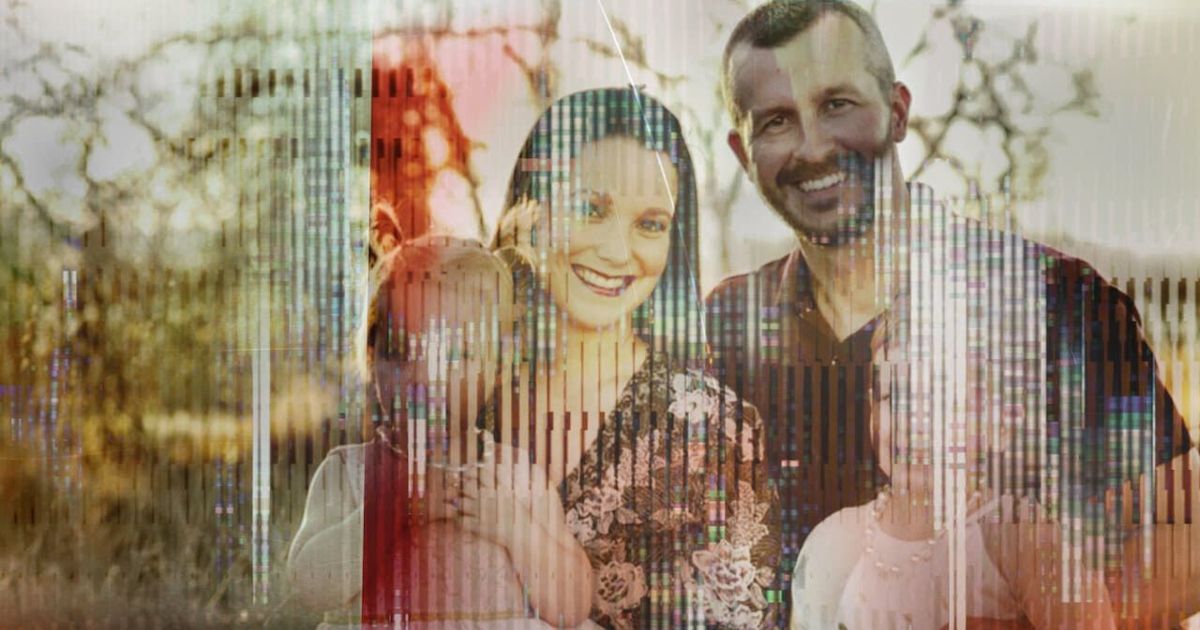 Filmmaker Jenny Popplewell reopened the case in 2020's American Murder: The Family Next Door. The film investigates the murders of Shanann Watts, who was pregnant at the time of her death, along with her two children, Bella and Celeste. The film takes us through the disappearance of the four victims, a family tragedy that the world watched unfold thanks to home security cameras and social media.
Filled with interrogation footage of the murder's prime suspect in the form of Shanann's husband, Chris, this film is a rollercoaster ride of the case's most shocking revelations. It examines archival footage from Shanann's Facebook, as well as interviews with those who knew the family most. The now-convicted murderer is analyzed from beginning to end, and audiences are left questioning the culprit right up until the final sequences of the film. This tragic story is Netflix's bread and butter, and Popplewell delivers an enticing film that fits perfectly into the genre.
10
Fyre: The Greatest Party That Never Happened (2019)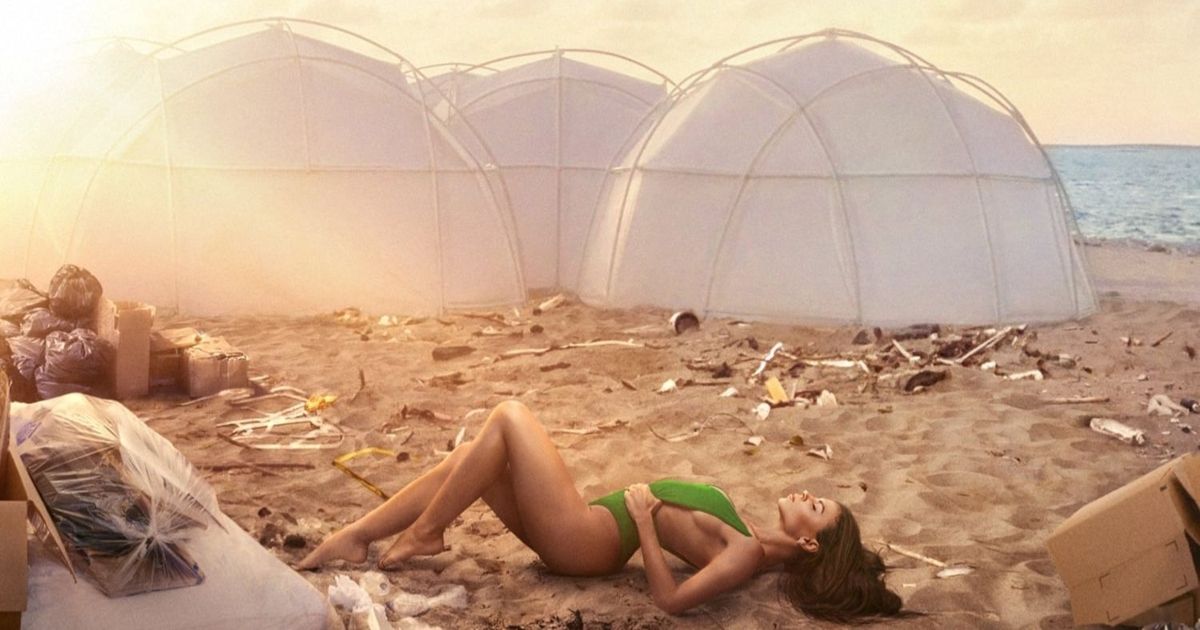 The crimes in the next documentary on our list may not be nearly as gruesome as the ones we've mentioned so far, but they're still intriguing as hell. Fyre: The Greatest Party That Never Happened tells the story of the failed 2017 Fyre Festival, which was coordinated by its founder, Billy McFarland, alongside an entire crew of professionals whose plans just never came to fruition. Filled with depictions of greed, deception, and jaw-dropping moments that ruled the internet upon its release, this documentary includes real stories from people who attended, including event producer Andy King's meme-worthy testimonials.
So what launches this into true crime territory? In a word, fraud. Promoting the festival with the help of some of social media's biggest influencers, from Kendall Jenner to Bella Hadid, this very real idea unapologetically imploded on both the coordinators and attendees as the date of the event approached. People arrived having paid thousands for subpar conditions. Watching filmmaker Chris Smith's documentaryFyre, you can see in real-time just how Billy McFarland scammed his way into infamy in this bonkers documentary about utter chaos.
Related: These Are Some of the Most Eye-Opening Documentaries on Netflix
9
The Keepers (2017)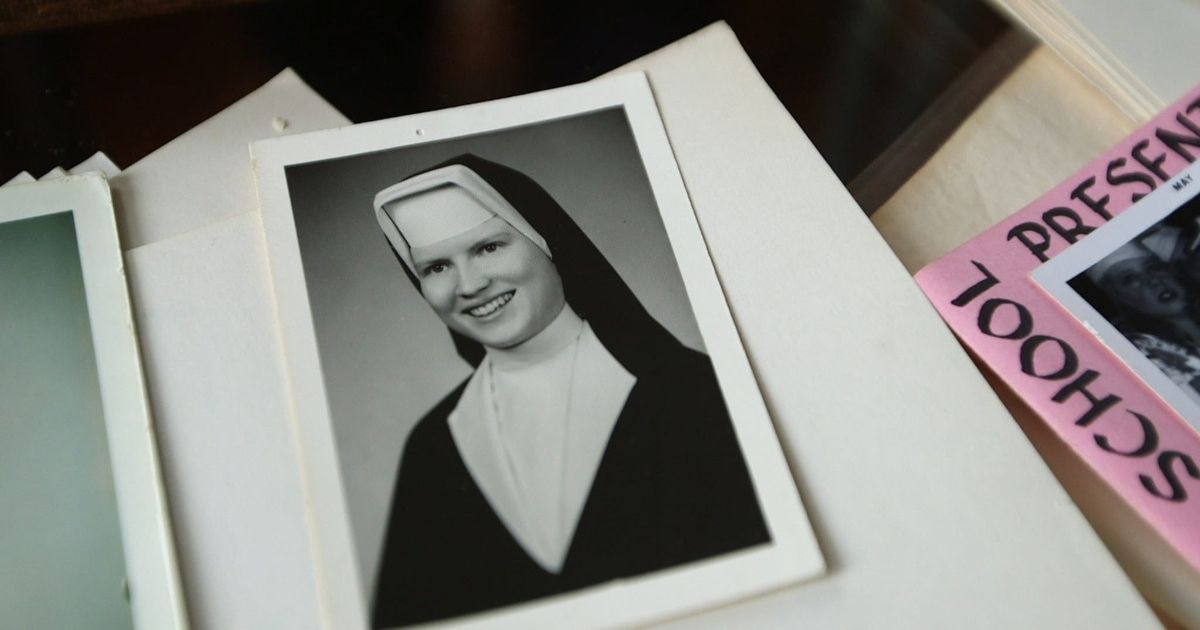 One of this list's most provocative documentaries, The Keepers tells the story of Sister Catherine Cesnik, a nun who was murdered over 50 years ago. Like the few brave journalists and filmmakers who have faced the Catholic Church in the past, this seven-episode docuseries looks into the clergymen and women who fought to keep this story under wraps for so long.
It puts major institutions like the Church in the hot seat, calling for some accountability from those in power. Putting all the questions that the documentary raises aside, it is an enticing and shocking story that belongs on this list because of the magnitude of a crime over 50 years in the making.
8
Don't Pick Up The Phone (2022)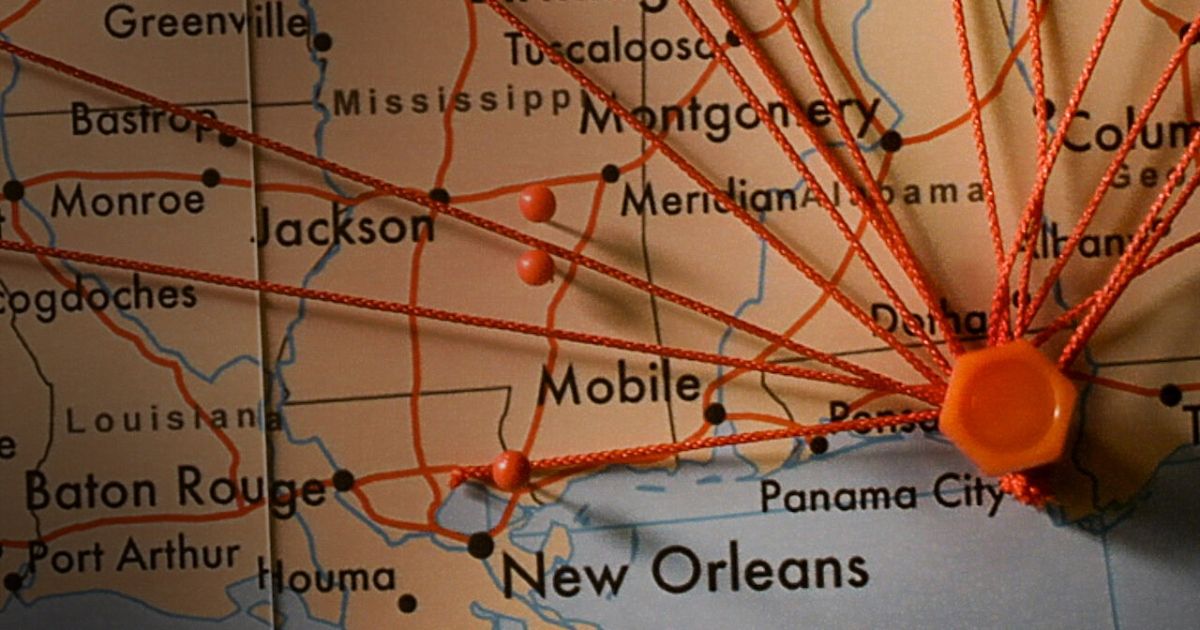 Long touted as a classic demonstration of when obedience towards figures of authority goes wrong, Don't Pick Up The Phone highlights a rampant series of hoax calls that plagued fast-food restaurants all over the US in the late 90s and early 00s. Spanning from Massachusetts to Kentucky, a multitude of employees at chains from McDonald's to Pizza Hut to Applebees were affected. The caller would insist that a staff member at their location had committed a crime and needed to be detained until police arrived. What often followed was a thorough and violating search of the 'offending' employee.
Floored by the sheer number of reported and underreported instances, investigators struggled to connect the dots to a single person or location. What elevated these hoax calls was their ability to cause otherwise well-meaning employees to commit egregious acts of violence toward their coworkers. What makes this story even worse is the lack of correspondence not just between victims and police, but also within these well-established franchises. Not only did they know this was happening, but they did little if anything to prevent it from continuing. The culmination of events in this mind-boggling tale will prove riveting to viewers who appreciate a little psychological intrigue with their true crime machinations.
7
Room 2806: The Accusation (2020)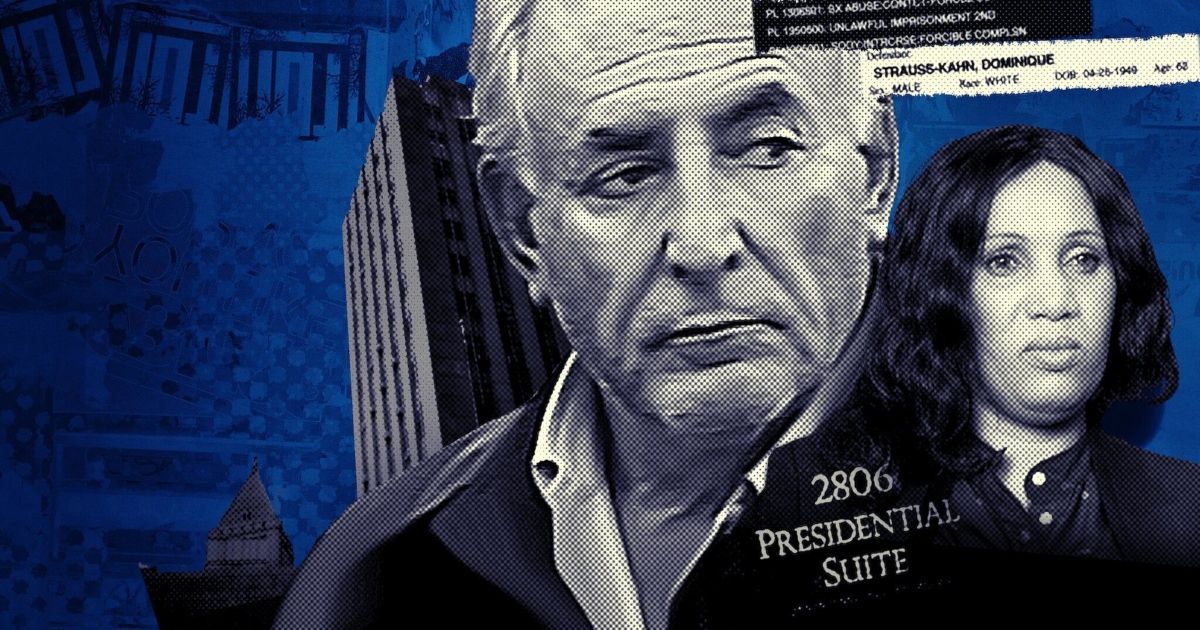 Room 2806 is the story of French politician and former director of the International Monetary Fund, Dominique Strauss-Kahn, and the sexual assault allegation that forced his resignation. Before this, he was one of the world's top 25 most powerful people. Strauss-Kahn's scandal was broken down by those who were directly involved. For instance, filmmaker Jalil Lespert sits down with Nafissatou Diallo, the hotel housekeeper who was assaulted by Strauss-Kahn. Throughout its course, she unveils her harrowing account of the traumatic incident.
Dating back to 2011, the four episodes in this series explore every twist and turn of the scandal, a story that not only had major ramifications but also led to the birth of detrimental government conspiracies in the process. With discussions about both sexual assault awareness and corruption in politics, this series nearly literally packs a punch. It takes some of society's most taboo subjects, including sexual assault, politics, and corruption, and blends them into a fast-paced, binge-able docuseries.
6
The Tinder Swindler (2022)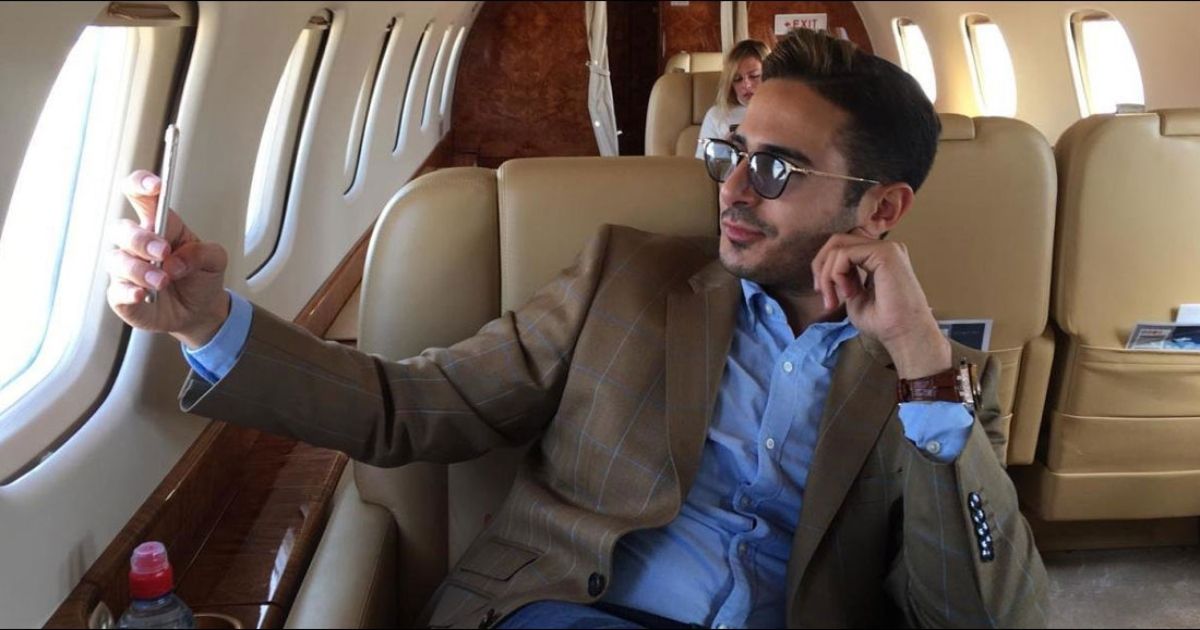 The Tinder Swindler chronicles the acts and schemes executed by Israeli Simon Leviev, who allegedly conned a whopping $10 million from his victims over two years. This juicy and addictive British true-crime documentary showcases Leviev's despicable actions. Born Shimon Hayut, he posed as a Russian-Israeli diamond mogul who used the popular dating app Tinder to trick women into lending him money. He would then wine and dine the ladies on a private jet he borrowed from one of his other victims.
One of the best documentaries of 2022, this Felicity Morris-directed film delves into Leviev's methods of obtaining illicit funds, including claiming he was the target of enemies, sending forged bank documents, and even outright threats. This startling and heartbreaking documentary showcases his victims as they worked together to bring this con man to justice.
5
Conversations with a Killer: The Ted Bundy Tapes (2019)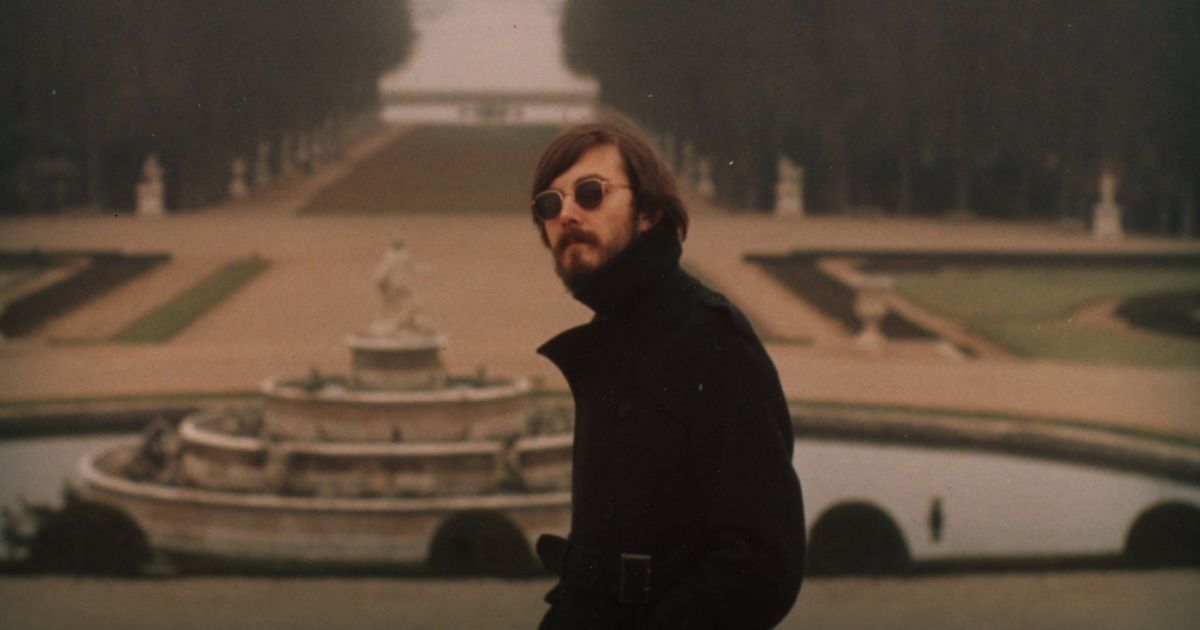 The Ted Bundy Tapes was the documentary that America had been waiting for thirty long years. It follows Ted Bundy, one of the despicable men who helped coin the term serial killer. This documentary explores the mind of Bundy, the man behind over 20 homicides in the 1970s. Everything is captured thanks to audio and video recordings taken of Bundy before his execution in 1989.
It is here that we see Bundy as transparently as possible, through his very own words. Law enforcement and mental health professionals are also introduced to help break down the footage. Paving the way for future documentaries like it, The Ted Bundy Tapes is undoubtedly one of the best real-life examinations of a serial killer, as told in his own words, ever. Being in the same room as Ted Bundy while still tucked away safely in the privacy of your own home is something that's just too hard to pass up. Plus, when you're done with this one, there are more even insights into other serial killers, including John Wayne Gacy, throughout this series.
Related: How Conversations With A Killer Gets Serial Killers Right
4
Tiger King: Murder, Mayhem, and Madness (2020)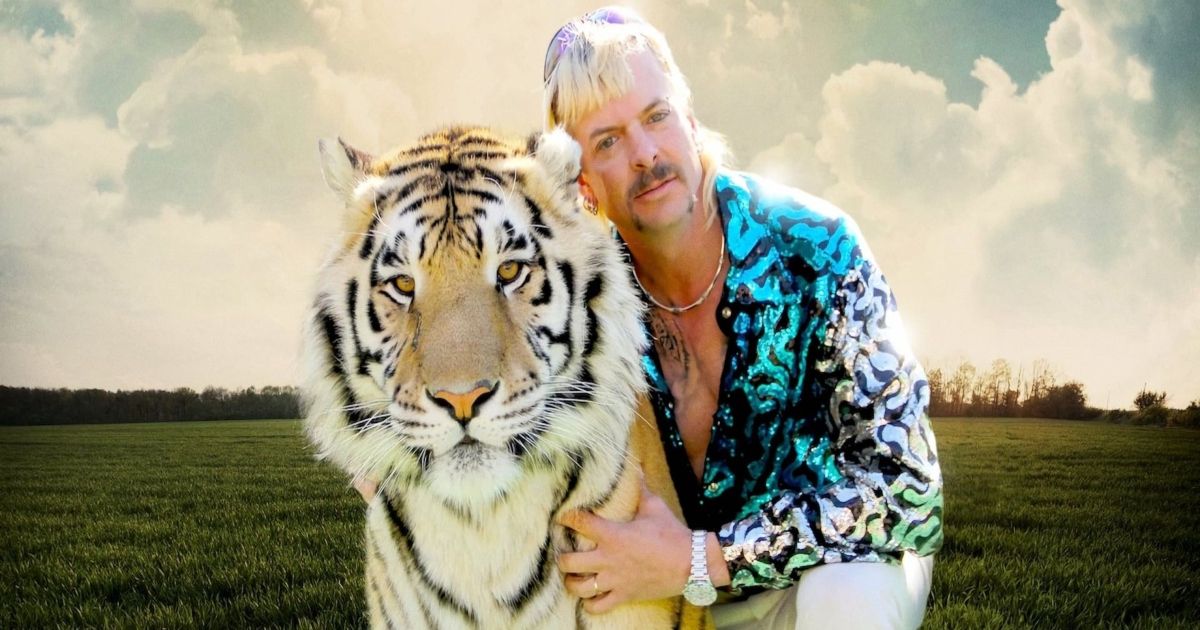 The pop culture phenomenon Tiger King is perhaps one of Netflix's best-known true-crime docs. This essential seven-part series made national headlines during its release amid the COVID-19 pandemic. With most of the world shacked inside with more time on their hands than ever, Tiger King dominated social media and streaming platforms.
This front-row seat into the daily ops features an epic multi-zoo feud between some of America's most famous exotic animal keepers. The story loosely follows the escapades of Joe Exotic alongside his eclectic crew at Greater Wynnewood Exotic Animal Park in Oklahoma. Exotic faces a multitude of issues both inside and outside his zoo daily and this documentary, of course, captures every juicy second of it. From murder conspiracies to the mistreatment of wild animals, this Emmy-nominated documentary gives a unique look into the never-before-seen world of exotic zookeeping and the drama that surrounds it.
3
The Staircase (2022)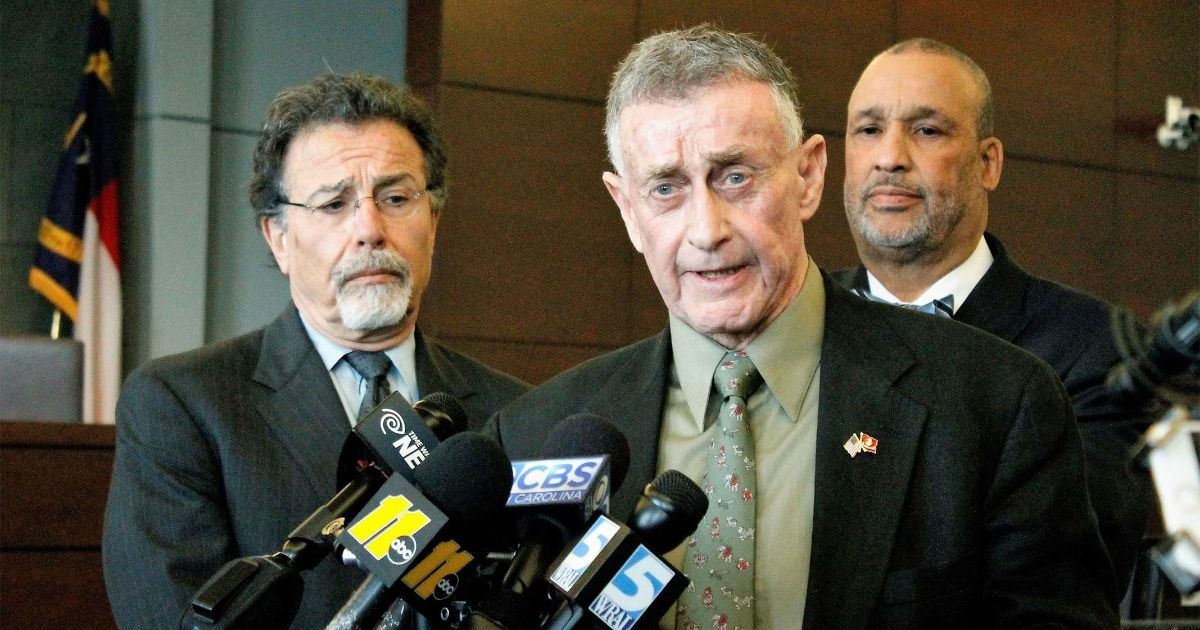 Strap in for a long and bumpy ride. The Staircase follows the trial(s) of Michael Peterson in the mysterious death of his wife, Kathleen, which was, to say the least, complicated. Was she murdered? Was it an accident? Did a bird fly through the house? You'll just have to watch to find out.
With twelve episodes of content following nearly 20-plus years of litigation, this docuseries is NOT for the faint of heart. Perhaps the most emotional aspect of this is the twists and turns the family is forced to endure along the way. Watching the families discover every one of them will have the audiences on the edge of their seats right up until the unlikely open-ended conclusion. While there is also a fictionalized limited series to be binged, we recommend this documentary for all its nitty-gritty attention to detail.
2
Making a Murderer (2015)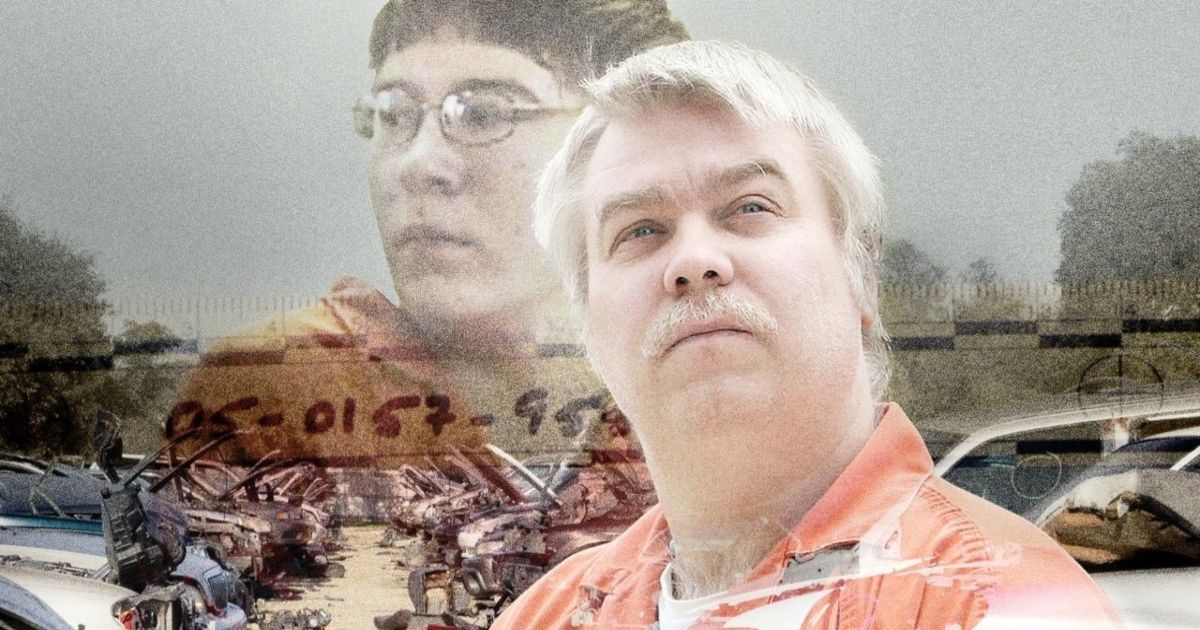 The murder conspiracy that very well paved the way for what we know today as the Netflix true-crime documentary, Making a Murderer was yet another pop culture sensation upon its release in 2015. The plot follows the story of convicted murderer Steven Avery and his alleged framing in not just one, but two murders.
Making a Murderer covers this still unfolding tale, including everything from Avery's childhood, to his release from prison after 18 years on a "wrongful" conviction. The documentary is a real rollercoaster ride that predates mostly all of Netflix's award-winning true crime filmography. This documentary gave audiences the itch for true crime and made the Netflix docuseries a staple of the streaming era.
1
Evil Genius: The True Story of America's Most Diabolical Bank Heist (2018)
While docs like Making A Murderer paved the way for those that are thriving today, the 2018 Netflix docuseries Evil Genius: The True Story of America's Most Diabolical Bank Heist is arguably the peak of its true-crime genre. Evil Genius follows Marjorie Diehl-Armstrong's involvement in a deadly bank heist in Erie, Pennsylvania, known also as the "pizza bomber" case, an incident that was televised all too well at the time.
By breaking the story down into four episodes, filmmaker Trey Borzillieri can cover just about every facet. Each episode explores a major incident from the case in depth, while also showing how the citizens of a small Pennsylvania town made headline news. Easily one of Netflix's best-told stories, this honest look into the lives of ordinary people on the surface and monsters on the inside is sure to entertain.
on bbc news
on hindi news
on the news today
on channel 7 news
ôrf news
campo grande news ônibus
ôpera news
campo grande news greve de ônibus
l1 news horário dos ônibus
l1 news ônibus
lago azul news ônibus
news österreich
news österreich heute
news österreich aktuell
news öffentlicher dienst
news österreich corona
news öl
news österreich orf
news ö3
news österreich heute aktuell
news österreich sport
ö24 news
ölpreis news
öbb news
ösv news
österreich news krone
övp news
özil news
öffentlicher dienst news 2023
österreich promi news