Every holiday has certain corresponding movies that are a must-watch every year. Second to Christmas, Halloween probably has the most movies dedicated to its nature. While there might be more entertaining scary movies, there are only a few that deliver both thrills, chills, and true entertainment.
Halloween's movies range from fun for the family to something truly sinister. From old school slashers to comic book movies with a Halloween twist, all films can find a way to celebrate the spooky season. Movies are essential to growing a following for a holiday and some amazing Halloween movies have helped to grow the Halloween season greatly.
10
Halloweentown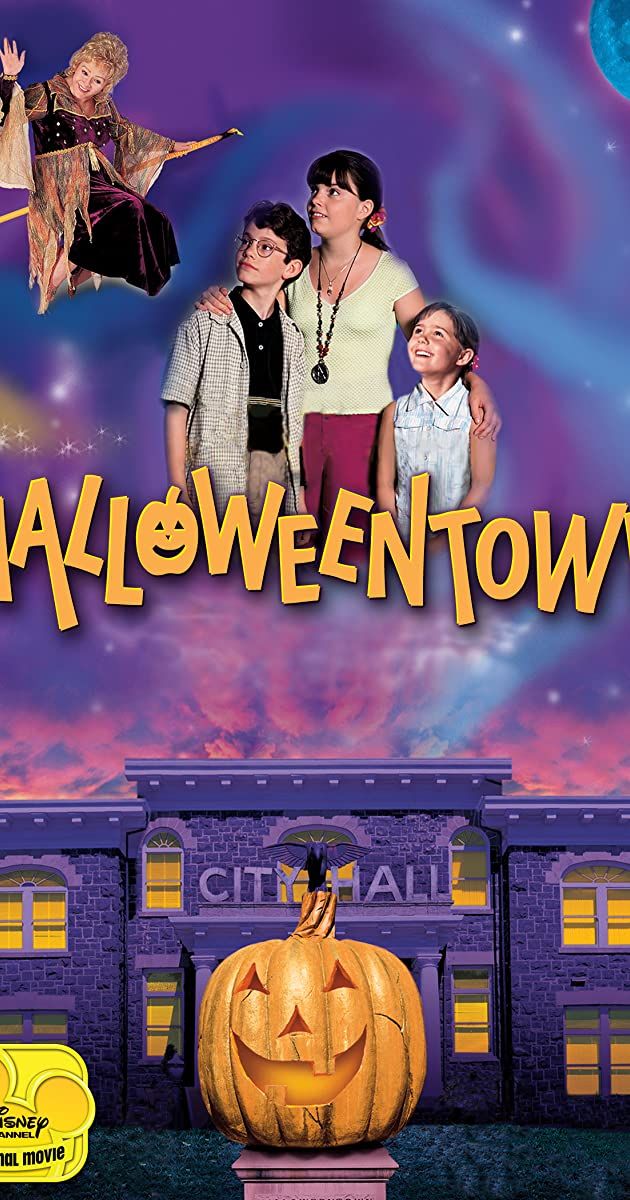 Halloweentown
Halloweentown involves two worlds, the mortal world on earth and Halloweentown, known for hosting warlocks, ghosts, vampires, and witches. Kids will grow affection towards Marnie Piper, a creative, intelligent, compassionate, and fun character. Teens will relate to her when she states she's 13, while adults will cringe for remembering that feeling too well. Despite Debbie Reynolds being the powerful witch, she's a quirky and loving grandmother.
Director

Duwayne Dunham

Genres

Comedy, Family, Fantasy
Disney's Halloweentown Deserves to Be Considered a Cult Classic
Depending on the generation, one of the first movies that may come to mind on October 31st is the 1998 Disney Channel Original Movie Halloweentown. Once upon a time, the movie starring the late Debbie Reynolds was a must-watch on Halloween for any kid who dreads that the holiday only happens once a year. Today, Halloweentown is a must-watch for kids and anyone seeking a burst of nostalgia. The success of this family film moved Disney to produce three sequels.
The plot of Halloweentown involves a teenager discovering she's a witch and traveling through a portal into a world of magic and monsters kept secret from humans. It sounds like Harry Potter, which may give weight to the notion that Disney Channel Original Movies are just SyFy original films for kids.
9
Scooby-Doo and the Ghoul School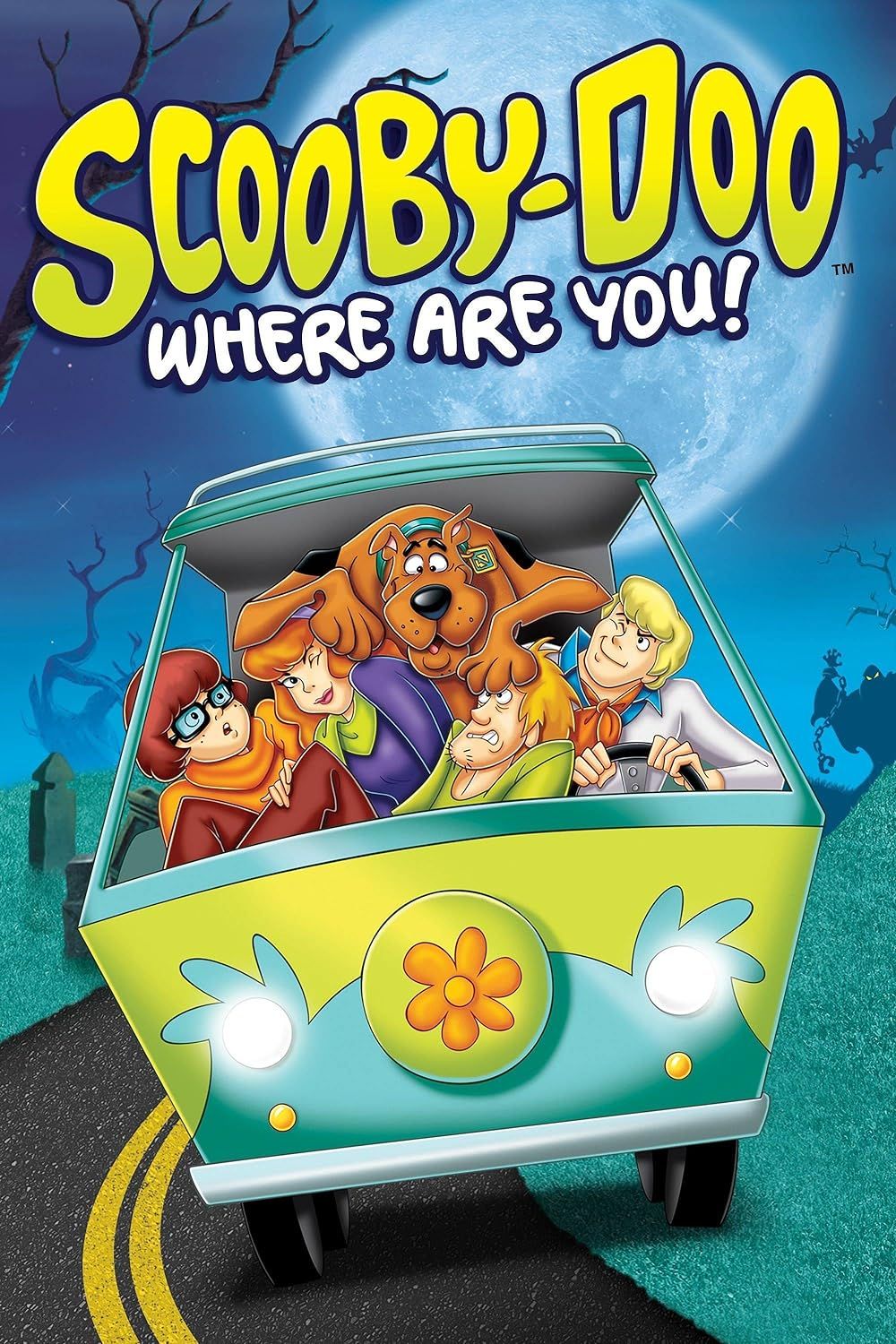 Fred, Daphne, Velma, Shaggy, and the talking dog Scooby-Doo band together to solve supernatural mysteries.
Created by

Joe Ruby, Ken Spears
The first cartoon to come to mind that truly embodies the spirit of Halloween will always be Scooby-Doo. A fact that may upset some fans is that, like Star Wars, it's important to remember that Halloween is really for the kids. For that reason, and the enigmatic power of nostalgia, the 1988 animated made-for-television movie Scooby-Doo and the Ghoul School is a must-watch for Halloween.
One of the best riffs on the classic Universal Monsters, this movie features the daughters of Dracula, Frankenstein's monster, and the Wolfman at a school for girls where Shaggy, Scooby, and Scrappy are the new gym teachers. The premise alone invokes the time-honored comedy of Abbott and Costello.
8
House of 1000 Corpses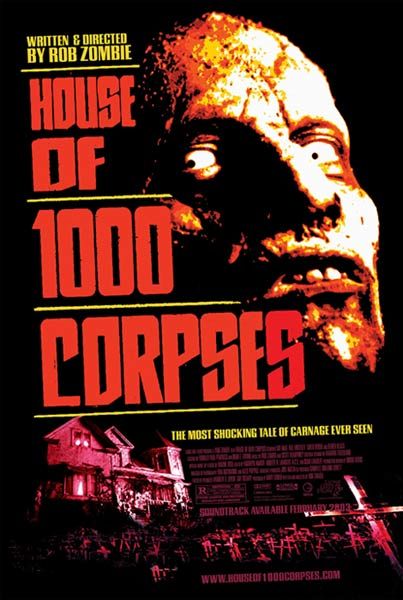 House of 1000 Corpses
Two young couples traveling across the backwoods of Texas searching for urban legends of murder end up as prisoners of a bizarre and sadistic backwater family of serial killers.
Director

Rob Zombie

Cast

Sid Haig, Bill Moseley, Sheri Moon Zombie, Rainn Wilson
How Monster Mash Examined the Rise, Fall and Rebirth of All Horror Icons
The 2003 horror movie House of 1000 Corpses is the most horrifying movie on this list and belongs far away from children. The movie is a reminder that Halloween is also an opportunity to scare adults. On the eve of Halloween in 1977, a group of teenagers traveling for book research are tormented by a family of sadistic murderers.
The influences from classic genre entries like The Texas Chainsaw Massacre and The Hills Have Eyes are evident throughout the movie. The built-in mythology of the world lends itself to fear by blurring the lines of truth and tempting the viewer to question if the events in this movie happened in real life, too. A terrifying idea, this is a must-watch for anyone looking to remind themselves what it's like to be scared on Halloween.
7
The Batman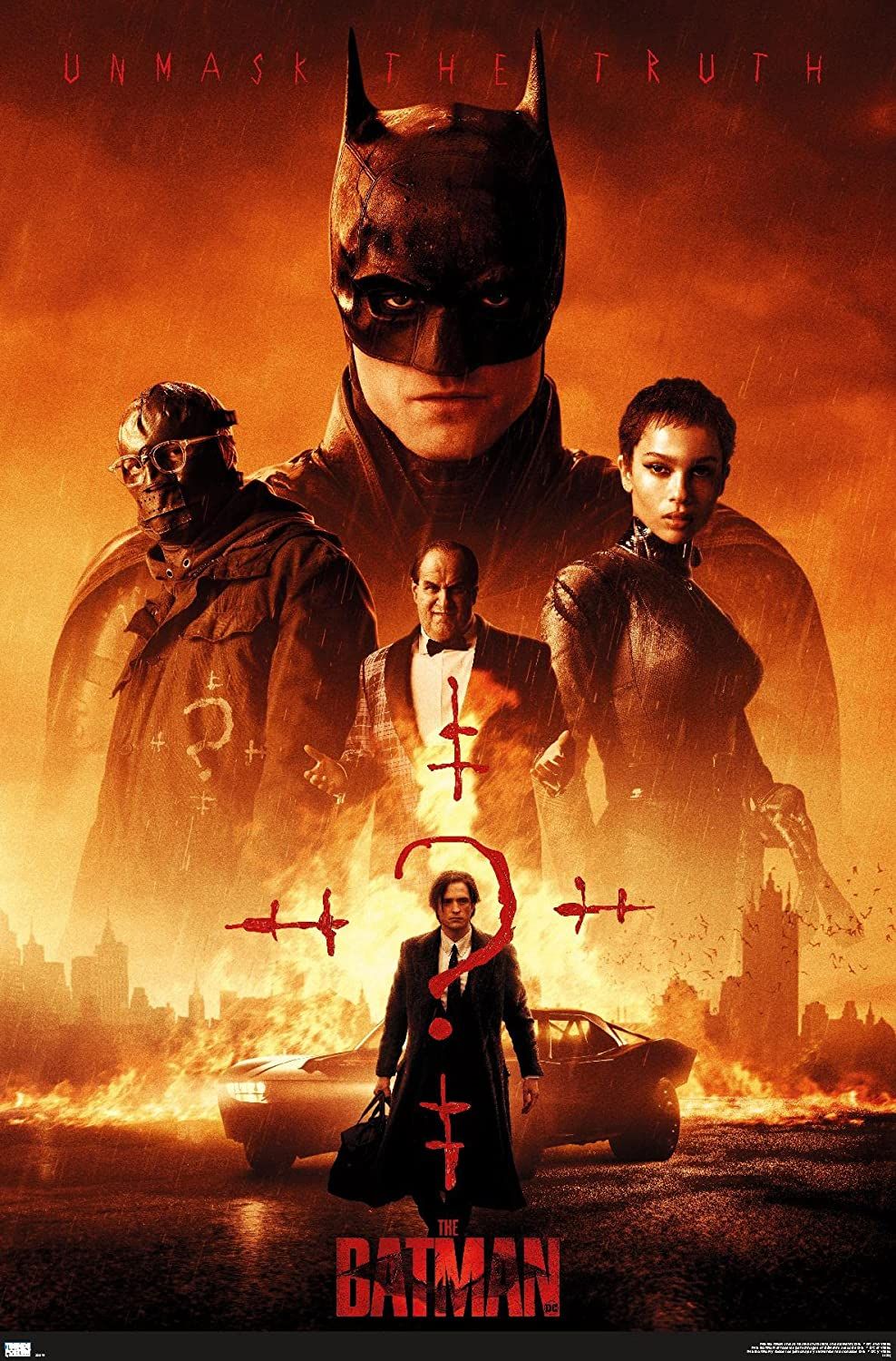 When a sadistic serial killer begins murdering key political figures in Gotham, Batman is forced to investigate the city's hidden corruption and question his family's involvement.
Director

Matt Reeves

Cast

Robert Pattinson, Paul Dano, Jeffrey Wright, Colin Farrell, Andy Serkis, John Turturro, Peter Sarsgaard, Barry Keoghan, Jayme Lawson, Zoe Kravitz

Main Genre

Superhero
One of the best Batman comics, Batman: The Long Halloween by Jeph Loeb and Tim Sale, forever-linked the Caped Crusader to October 31st. After Jim Carrey's Riddler and Tommy Lee Jones's Two-Face broke into Wayne Manor by trick or treating in 1995's Batman Forever, the hero has always deserved a Halloween redemption in movies.
That finally came in the form of director Matt Reeves' vision, The Batman, starring Robert Pattinson. When the Riddler murders prominent Gotham City officials, Batman works with GCPD Lieutenant James Gordon to find the killer. The opening scene involves a murder on Halloween night, setting the story into motion. With almost a three-hour runtime, The Batman will always be a different experience with each viewing.
6
Ginger Snaps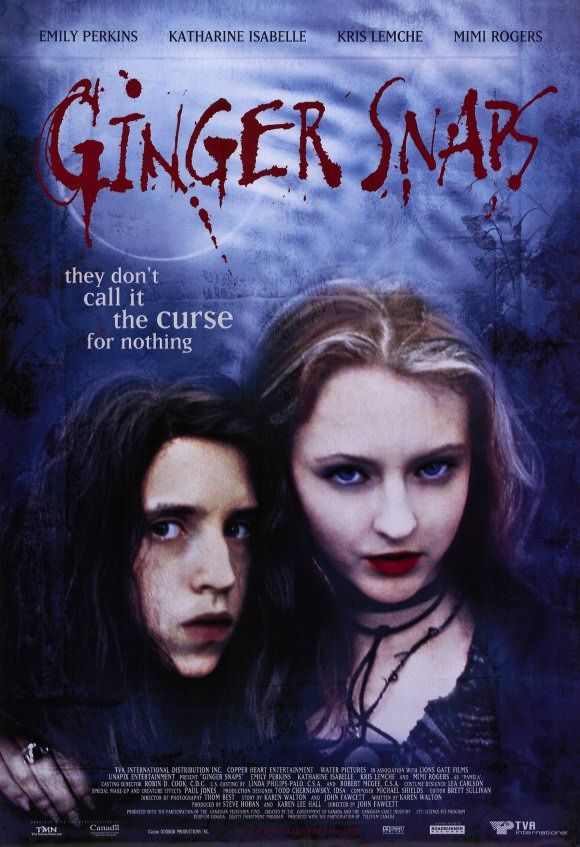 Ginger Snaps
Two death-obsessed sisters, outcasts in their suburban neighborhood, must deal with the tragic consequences when one of them is bitten by a deadly werewolf.
Director

John Fawcett

Cast

Emily Perkins, Katharine Isabelle, Kris Lemche, Mimi Rogers

Main Genre

Drama
10 Best Horror Movies (That Are Less Than 90 Minutes)
One of the best uses of lycanthropy doubling for puberty is the 2000 Canadian movie Ginger Snaps, complete with a climactic Halloween party.This movie successfully combines and thus elevates the horror and teen drama genres. The bond between the two Fitzgerald sisters is tested when one of them is attacked by a werewolf the same night she begins her period.
The union of Halloween haunts and youthful yearning make this a must-see on October 31st. The noticeable parallels the movie illustrates between Ginger's transformation until the next full moon and the growing pains of teenage adolescence deliver effective satire. The themes are explored in two more movies, completing a trilogy of Ginger Snaps, containing the same two actors from the original.
5
Murder Party
Murder Party
A random invitation to a Halloween party leads a man into the hands of a rogue collective intent on murdering him for the sake of their art, sparking a bloodbath of mishap, mayhem and hilarity.
Director

Jeremy Saulnier

Genres

Horror, Comedy
The most unfamiliar movie on this list is the first feature, written, directed, and shot by Jeremy Saulnier, who has since made other movies such as Blue Ruin and Green Room. This 2007 dark comedy is any introvert's nightmare about attending a Halloween party.
Starring three-time Saulnier collaborator Macon Blair, Murder Party is about a man who shows up alone to a Halloween party and discovers the other guests intend to murder him in the hopes of creating fine art. As Saulnier's filmography has only improved, the early talent's skills are prominent in this 79-minute debut. Besides capturing a perfect annoying Brooklyn hipster time capsule, Saulnier drafts an exciting twisted thriller with a score of 100% on Rotten Tomatoes.
4
Donnie Darko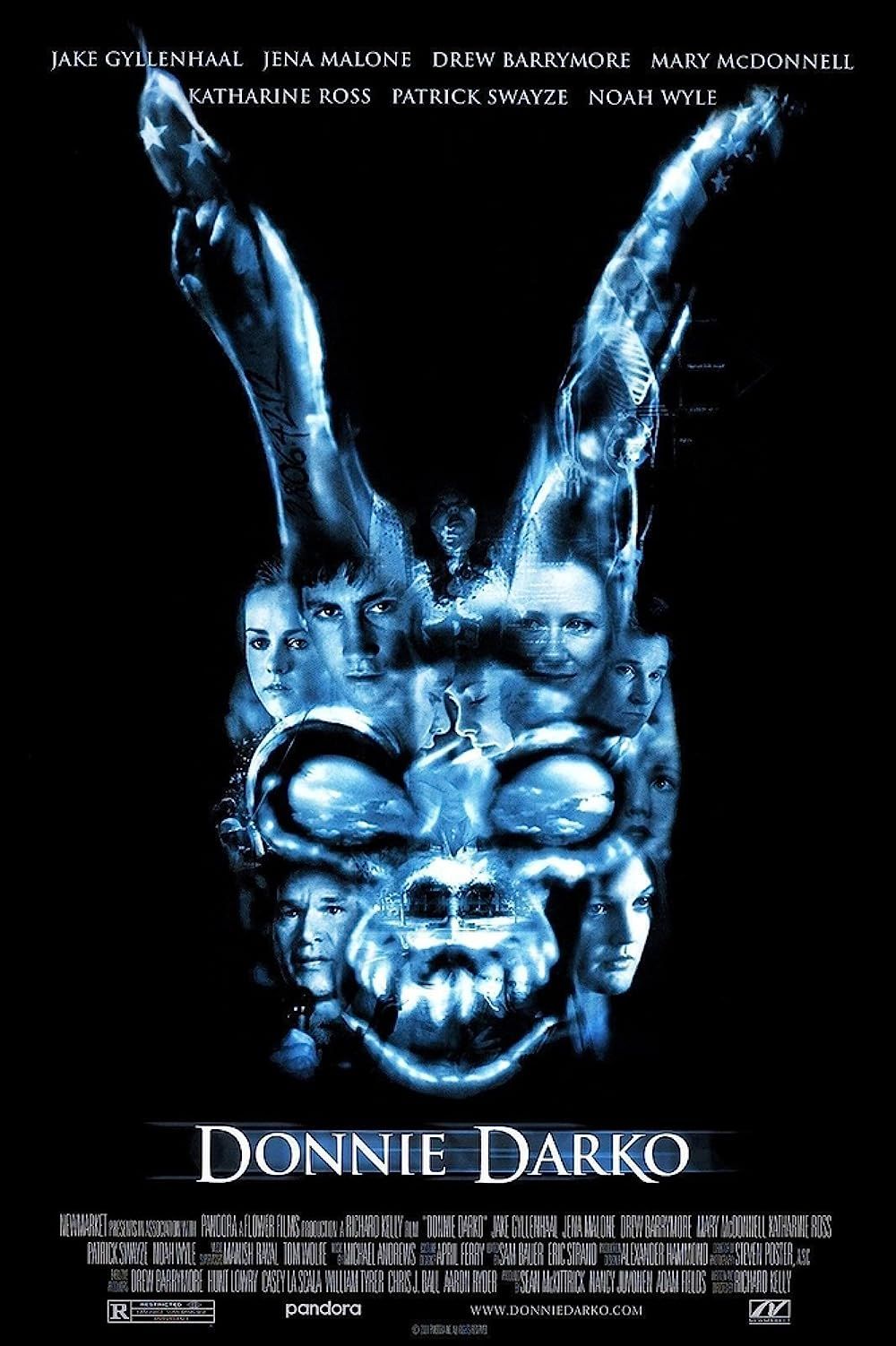 After narrowly escaping a bizarre accident, a troubled teenager is plagued by visions of a man in a large rabbit suit who manipulates him to commit a series of crimes.
Director

Richard Kelly

Cast

Jake Gyllenhaal, Maggie Gyllenhaal, Jena Malone, Drew Barrymore, Daveigh Chase, James Duval
The ending of Donnie Darko contains a Halloween costume party that helps provide some answers to a movie full of questions. The 2001 science fiction movie is a teen drama disguised as a dream-like psychological thriller. The chilling rendition of "Mad World" by Tears for Fears is only part of why this movie is a Halloween must-watch. A young Jake Gyllenhaal stars as a sleepwalking teenager with visions of a man in a rabbit costume who warns him about the incoming apocalypse.
A skill of all the great scary movies is their ability to turn something thought to be harmless or cute into an object of anguish. While not many viewers may realize, Donnie Darko accomplishes this with Frank's rabbit costume, inspired by the titular character in the 1950 movie Harvey, starring James Stewart.
3
The Crow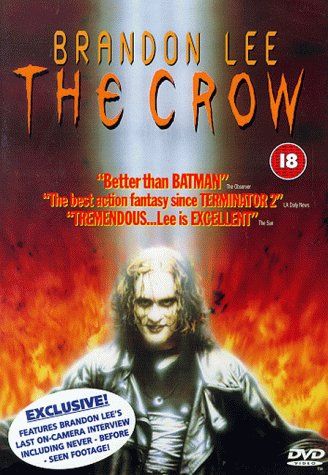 A man brutally murdered comes back to life as an undead avenger of his and his fiancée's murder.
Director

Alex Proyas

Cast

Brandon Lee

Genres

superheroes, Supernatural
The Crow Reboot Teased as 'Anti-Marvel Film' by Producer
A movie only the 90s could produce, The Crow is about a musician returning on the anniversary of his death with the power of a mystic crow to seek vengeance on the thugs who killed his girlfriend. Other than the plot occurring on the day before Halloween, known as Devil's Day, this movie is an absolute must-watch because it eternally captured the heart and soul of the late Brandon Lee in a single stunningly good performance.
The curse of the movie lends itself to the haunting realization that the viewer will never see Brandon Lee perform again, having died while making this movie. The Crow is one of the best supernatural revenge movies to generate a popular Halloween costume. A Halloween superhero revenge fantasy, this movie deserves to be shared with everyone before being stained by a doomed-to-fail reboot.
2
Scream 2
Scream 2
Two years after the first series of murders, as Sidney acclimates to college life, someone donning the Ghostface costume begins a new string of killings.
Director

Wes Craven

Cast

Courtney Cox, Neve Campbell, David Arquette, Sarah Michelle Gellar, Jamie Kennedy, Laurie Metcalf, Timothy Olyphant
After a Drew Barrymore cameo in the first one, Scream 2 continues this trend while flexing its meta aptitude by depicting a movie screening based on the events in Scream in the opening scene featuring Omar Epps and Jada Pinket-Smith in the audience. This scene is a hilarious rewatch for any fan of the Scary Movie franchise.
After a copycat killer follows her to college, Sidney Prescott and those close to her become stalked by another Ghostface. What the original Scream did for teen slasher movies, the 1998 Wes Craven follow-up did for sequel movies. This movie brilliantly name-drops the best possible sequels and simultaneously earns its spot in the conversation. The sequel is so successful because it gives audiences more of the same in a unique way by developing the breadcrumbs of the story left in Scream.
1
Halloween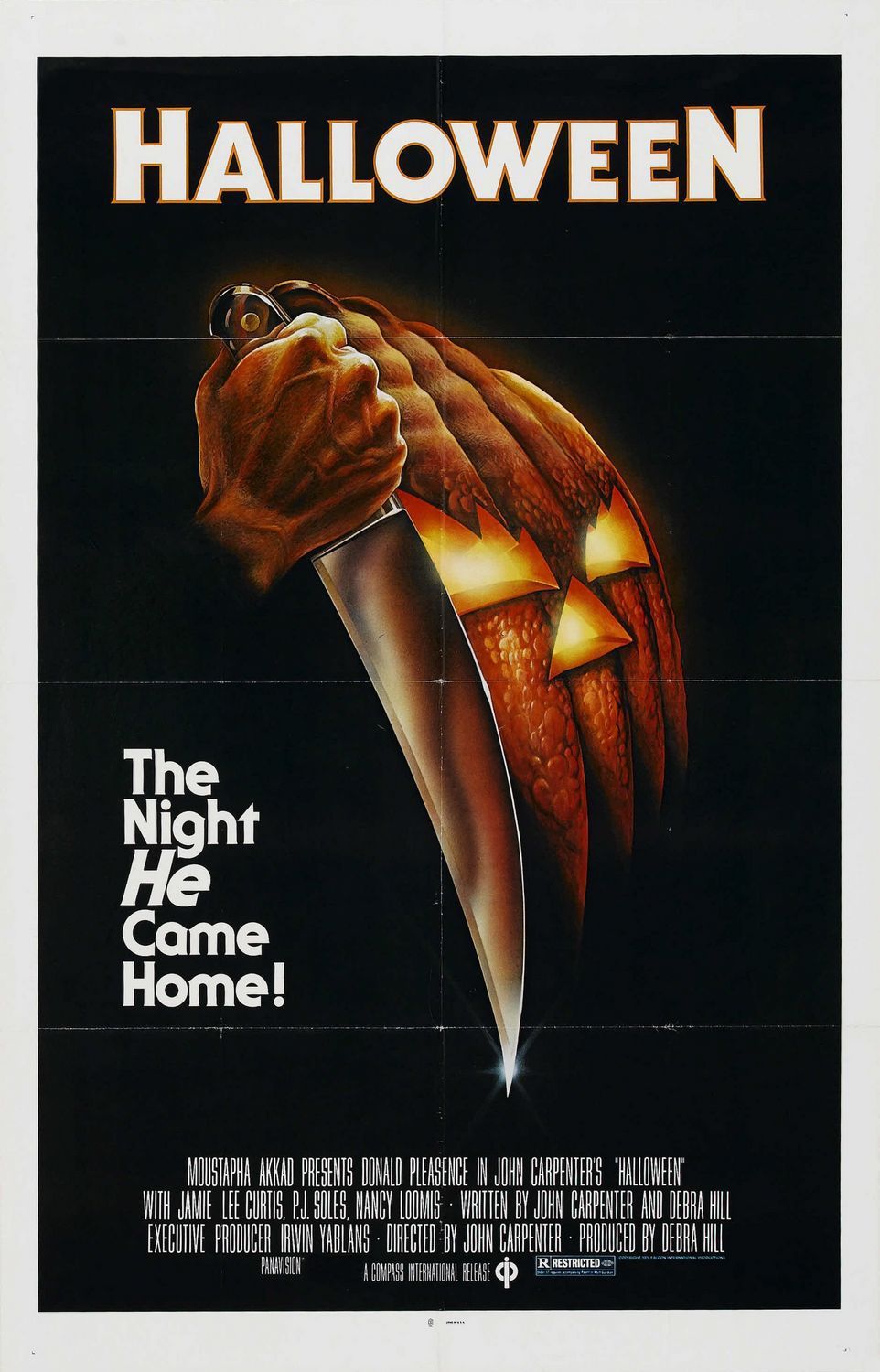 Halloween is an American slasher franchise that centers on the serial killer Michael Myers and the terror he inflicts on the fictional town of Haddonfield, Illinois.
First Film

Halloween (1978)

Latest Film

Halloween Ends

Cast

Jamie Lee Curtis, George P. Wilbur, Andi Matichak, Donald Pleasence
The number one movie to watch on Halloween is also the obvious choice. Like viewing Die Hard on Christmas morning or gathering the family around for Rocky after Thanksgiving dinner, the original Halloween is a must-watch on October 31st for any cynical cinema lover. When insane asylum patient Michael Myers escapes after 15 years, he stalks and murders a group of teenagers from his hometown.
John Carpenter built off existing horror movies to define the model for the slasher genre. Elements of Halloween, like the final girl and point-of-view shots, are seen again in 80s slasher movies Nightmare on Elm Street and Friday the 13th and mimicked in Scream. The teen slasher starring 2023 Oscar-winner Jamie Lee Curtis spawned a franchise with over a dozen movies. The only aspect more iconic from the 1978 movie other than the Michael Myers mask is the movie's music, scored by its director and co-writer, John Carpenter. The best way for any horror lover to understand its evolution is to start at the beginning with Halloween.
on bbc news
on hindi news
on the news today
on channel 7 news
ôrf news
campo grande news ônibus
ôpera news
campo grande news greve de ônibus
l1 news horário dos ônibus
l1 news ônibus
lago azul news ônibus
news österreich
news österreich heute
news österreich aktuell
news öffentlicher dienst
news österreich corona
news öl
news österreich orf
news ö3
news österreich heute aktuell
news österreich sport
ö24 news
ölpreis news
öbb news
ösv news
österreich news krone
övp news
özil news
öffentlicher dienst news 2023
österreich promi news