Dating back to ancient Greek tragedy and even earlier, unrequited love is a highly exploited trope in Hollywood and has been depicted in countless films over time, with varying degrees of longevity and success. A one-sided love story has the power to move and touch audiences, as their plights can oftentimes endear, frustrate, and amuse the masses. This style of storytelling is no stranger to the silver screen, with some of the most memorable and iconic films adopting this heart-wrenching, tear-jerking concept to greater effect than others.
Updated April 25, 2023: If you're a fan of the unrequited love trope, you'll be happy to know this article has been updated with additional content and films by Yosra Ben Lagha.
Whether it's the all-consuming love of a literary great, the misguided efforts of a hopeless romantic, or the desperate pining for an unattainable crush, tales of unrequited love have always found a permanent home in Tinsel Town. Real love may not be like movie love, but since so many people experience the highs and lows of romance, let's take a look at some of the best movies about unrequited love.
14
Ghost World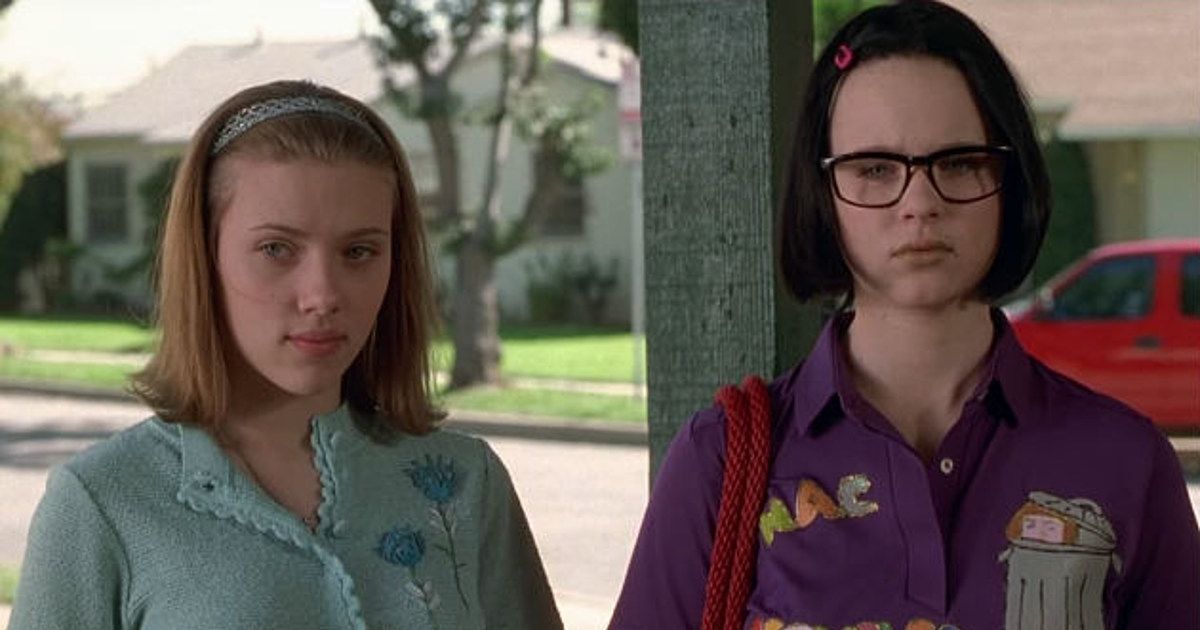 Terry Zwigoff's critically acclaimed dark comedy Ghost World centers on the lives of Enid and Rebecca, two teenage outsiders whose once solid friendship becomes strained when Enid takes an interest in an older man's love life. Starring the talented Thora Birch and Scarlett Johansson as the duo and Steve Buscemi as a lonely middle-aged record collector, Ghost World is based on the Daniel Clowes comic book of the same name.
Enid makes it her mission to help the reclusive Seymour find a woman, but in the process develops a crush on the older man. Though not exactly a typical Valentine's Day staple, Ghost World takes audiences on a journey of self-exploration and flawlessly depicts adolescent agonies.
13
Love Actually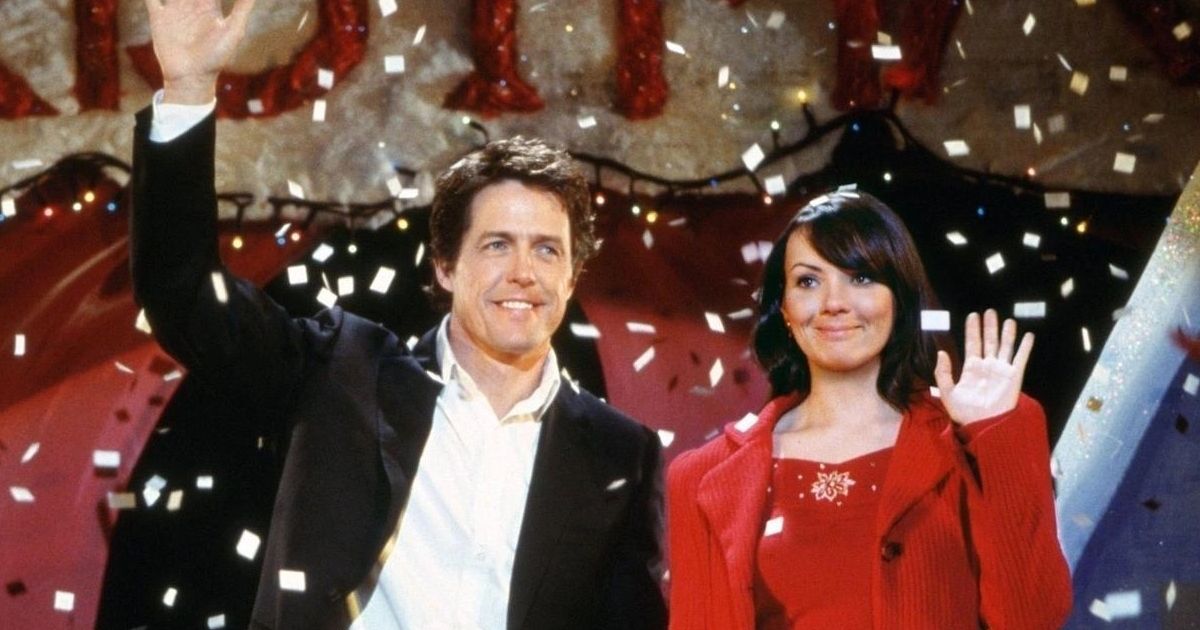 One of the most iconic film depictions of unrequited love, 2003's Love Actually follows the lives of eight vastly different couples a month before Christmas as their stories inadvertently get woven together. Mark (Andrew Lincoln) is hopelessly in love with his best friend's new bride Juliet (Kiera Knightley) and in his efforts to hide his feelings, he comes off indifferent and seemingly cold towards her.
When Juliet attempts to smooth over their relationship, Mark becomes inspired to declare his love for her via a boombox and large cue cards. Love Actually has become a modern-day Christmas classic and perfectly captures the heartbreaking realities of unrequited love.
Related: Best Christmas Movies of the 2000s
12
Welcome to the Dollhouse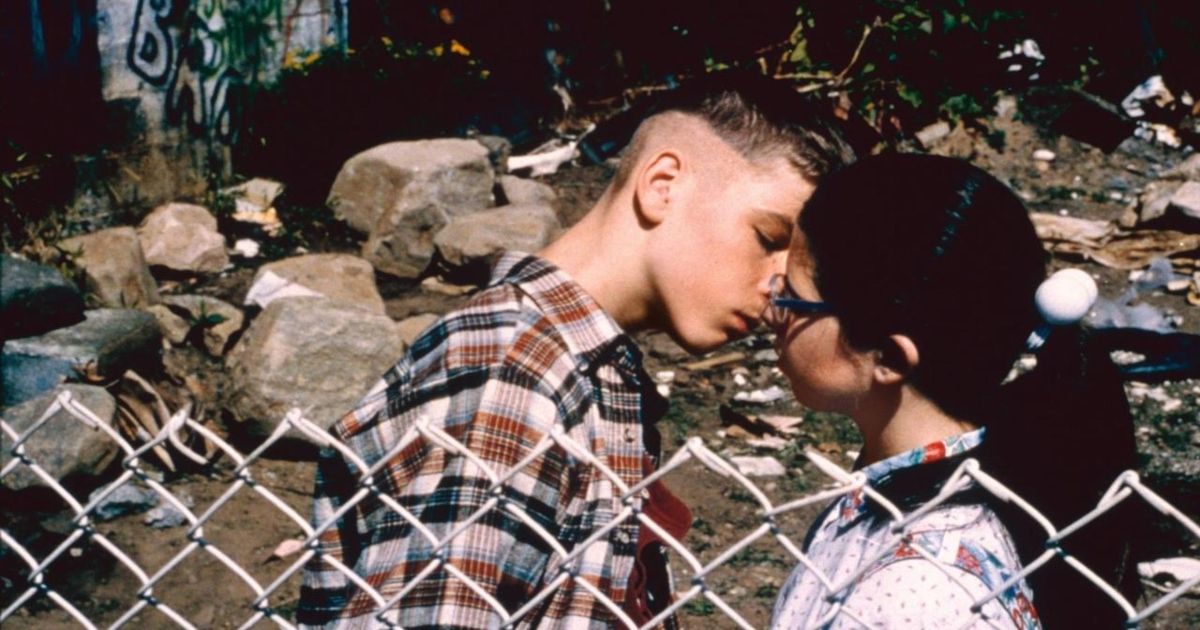 Todd Solondz's cruel 1995 coming-of-age comedy Welcome to the Dollhouse tells the story of the bullied and unpopular 11-year-old Dawn Wiener, a shy girl who constantly feels overlooked by her family and friends and who tries desperately to stand out and get their attention. When her geeky older brother forms a band and the handsome new student Steve Rodgers joins, Dawn is smitten with the high schooler despite everyone telling her she has no chance with the musician.
The lauded independent film depicts Dawn's growing obsession with Steve and chronicles the embarrassing highs and lows of adolescent crushes and unreciprocated romantic feelings that run rampant in childhood.
11
The Great Gatsby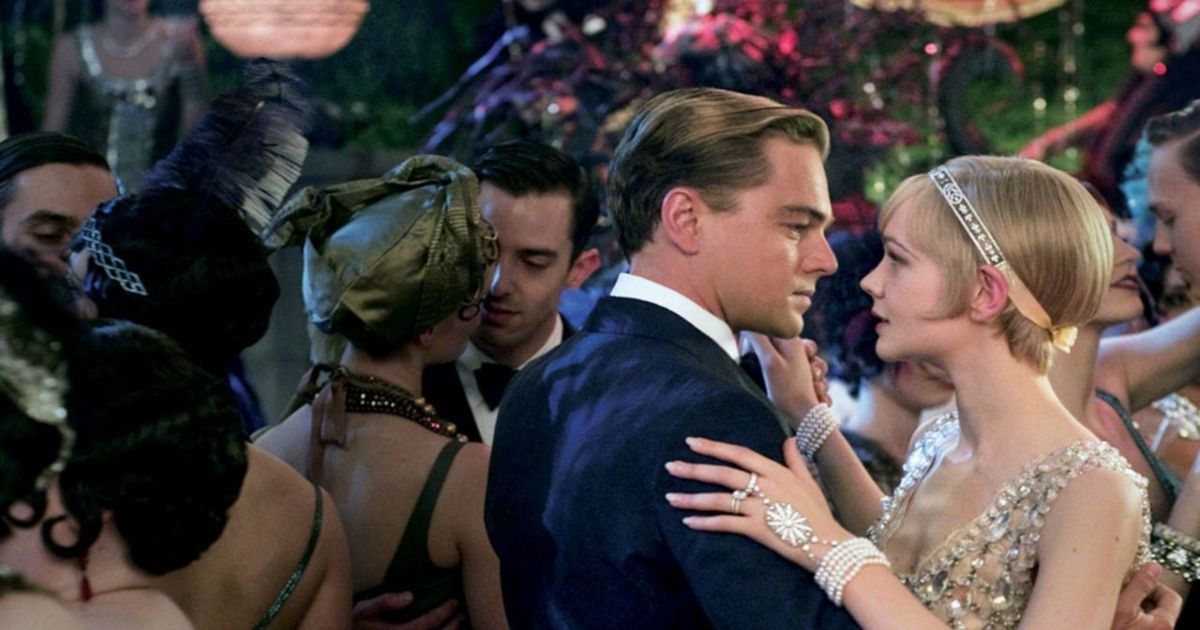 Baz Luhrmann's maximalist adaptation of the beloved F. Scott Fitzgerald novel The Great Gatsby tells the tale of millionaire Jay Gatsby as he encounters his neighbor Nick Carraway and pines for his former love Daisy Buchanan during the Roaring Twenties. Leonardo DiCaprio and Carey Mulligan portray the ill-fated lovers, while Tobey Maguire stars as aspiring writer Nick.
The heartbreaking love affair between Jay and Daisy is infamous and ultimately ends in tragedy, yet watching it unfold is a deeply moving experience for audiences. Luhrmann's typically dazzling take on The Great Gatsby is a memorable and raw depiction of the highs and lows of love.
10
Pretty in Pink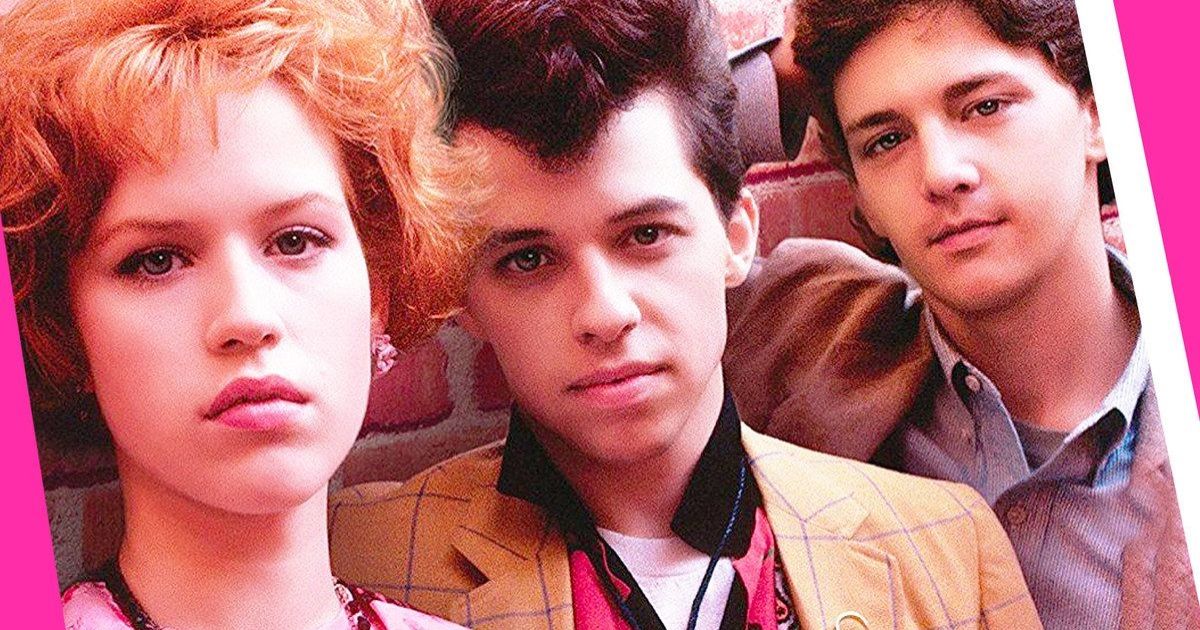 The iconic 1986 teen rom-com Pretty in Pink tells the story of a love triangle between a girl who must decide between her feelings for her childhood best friend and a rich yet sensitive player. '80s darlings Molly Ringwald, Jon Cryer, and Andrew McCarthy portray the lovesick trio in the quintessential "Brat Pack" flick, which was written by the beloved John Hughes and directed by Some Kind of Wonderful's Howard Deutch.
Relatable and down-to-earth Andie (Ringwald) has a crush on preppy rich-kid Blane and is completely unaware that her best friend and fellow outsider Duckie has been pining after her for years. The original ending actually saw underdog Duckie get the girl, but test audiences booed that ending and Hughes rewrote it so Andie and Blane could get together instead. Sorry, Duckie.
9
My Best Friend's Wedding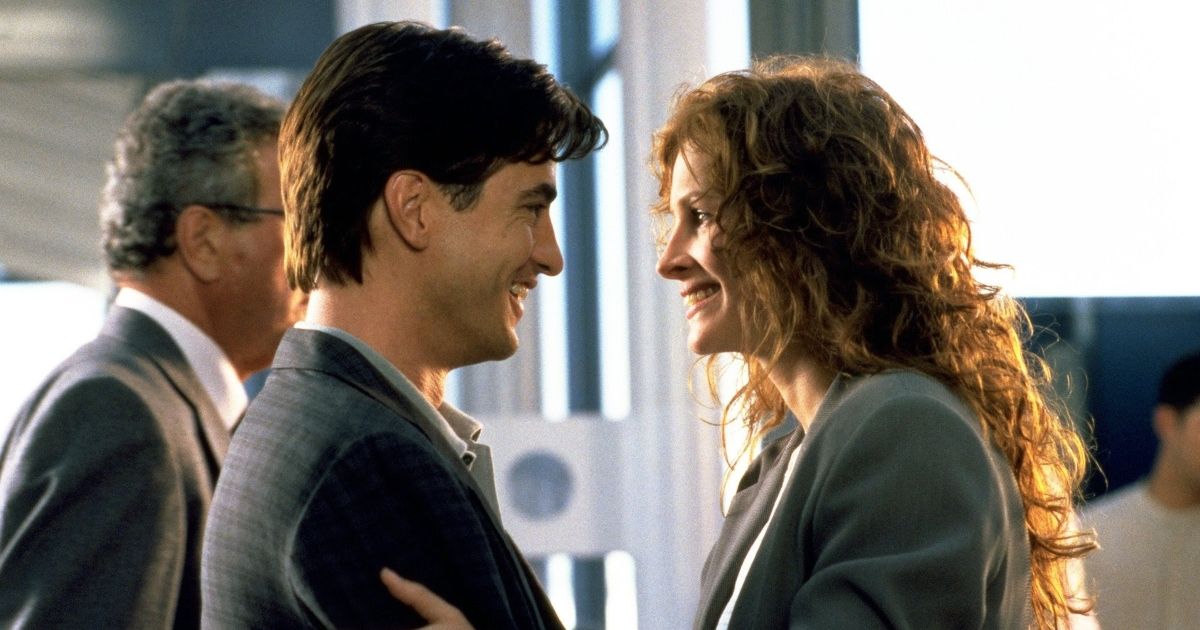 Arguably one of the most popular unrequited love films of the '90s, 1997's rom-com My Best Friend's Wedding follows a woman who realizes she is in love with her best friend after he announces his engagement. She then sets off on a mission to win him over and tell him how she feels, despite his fast-approaching nuptials. Julia Roberts stars in the lead role as Jules, whose best friend Michael (Dermot Mulroney) becomes engaged to the bubbly and sweet Kimmy (Cameron Diaz). Sabotage and hijinks naturally ensue, culminating in a bittersweet finale.
My Best Friend's Wedding is heavily regarded as one of the greatest romantic comedies of all time and is a cherished staple.
8
(500) Days of Summer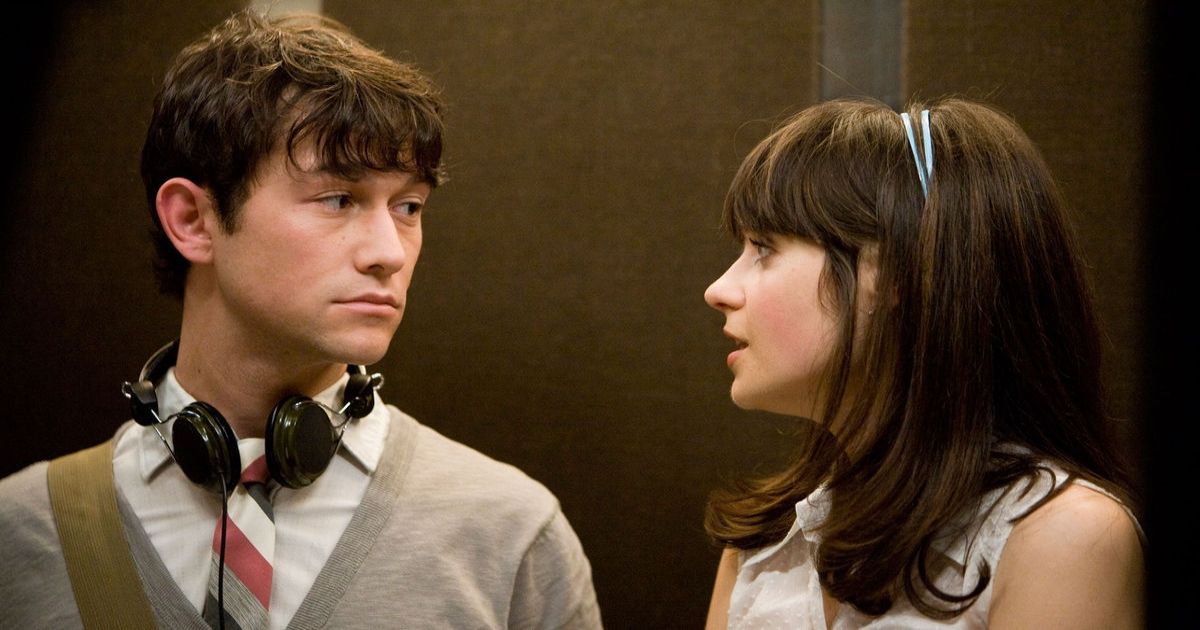 2009's romantic dramedy (500) Days of Summer stars Joseph Gordon-Levitt and Zooey Deschanel and focuses on hopeless romantic Tom Hansen as he reflects on his failed relationship with the girl he believes is his soulmate. He sets off to figure out what went wrong and to win her back, analyzing the various events of their 500-day courtship. Summer doesn't believe in true love and Tom is a diehard romantic, so naturally tensions run high and problems befall them.
The refreshing rom-com (made at the height of the "manic pixie dream girl" phenomena) is offbeat, charming, and unique in its storytelling since it tells audiences how it will end at the very beginning with lead Tom wondering why.
7
Brokeback Mountain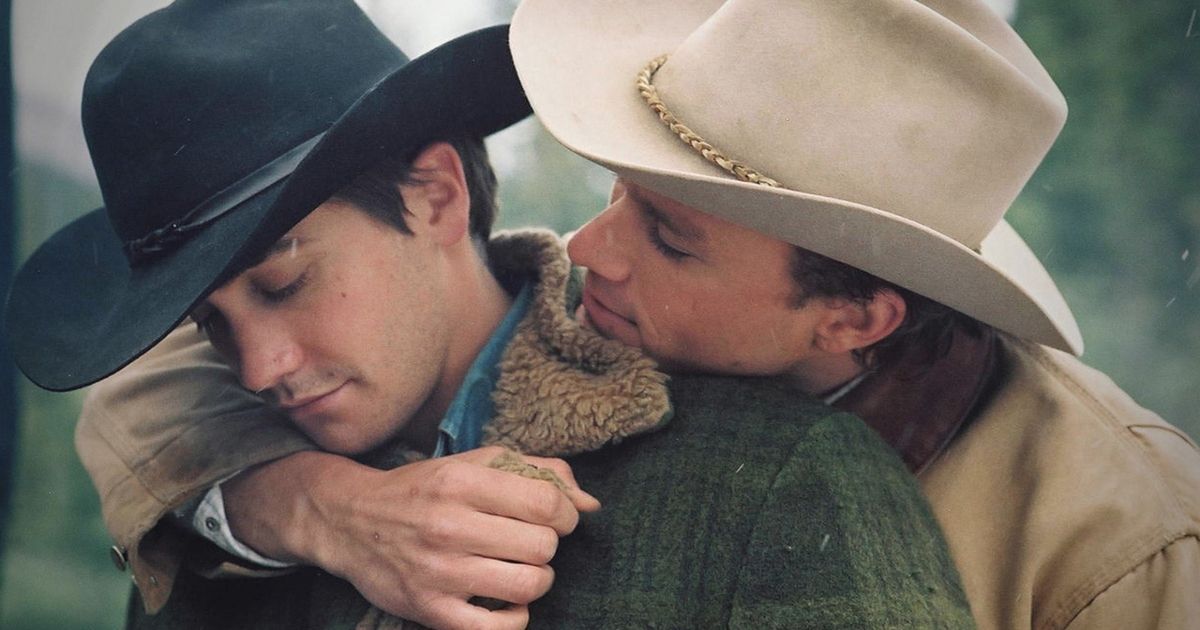 Neo-Western romantic drama Brokeback Mountain depicts the complex and moving emotional and sexual relationship between two American cowboys over 20 years. Heath Ledger stars as Ennis Del Mar and Jake Gyllenhaal as Jack Twist, a pair of sheepherders who fall in love and endure a heartbreakingly raw and tragic romance.
Their love story is beautifully brutal and depicts the efforts Ennis and Jack go to in order to repress their passion and all-consuming feelings. Brokeback Mountain has been heralded as a turning point for the progression of queer cinema into the mainstream and features one of the most poignant and heart-wrenching endings in a film to date.
6
Forgetting Sarah Marshall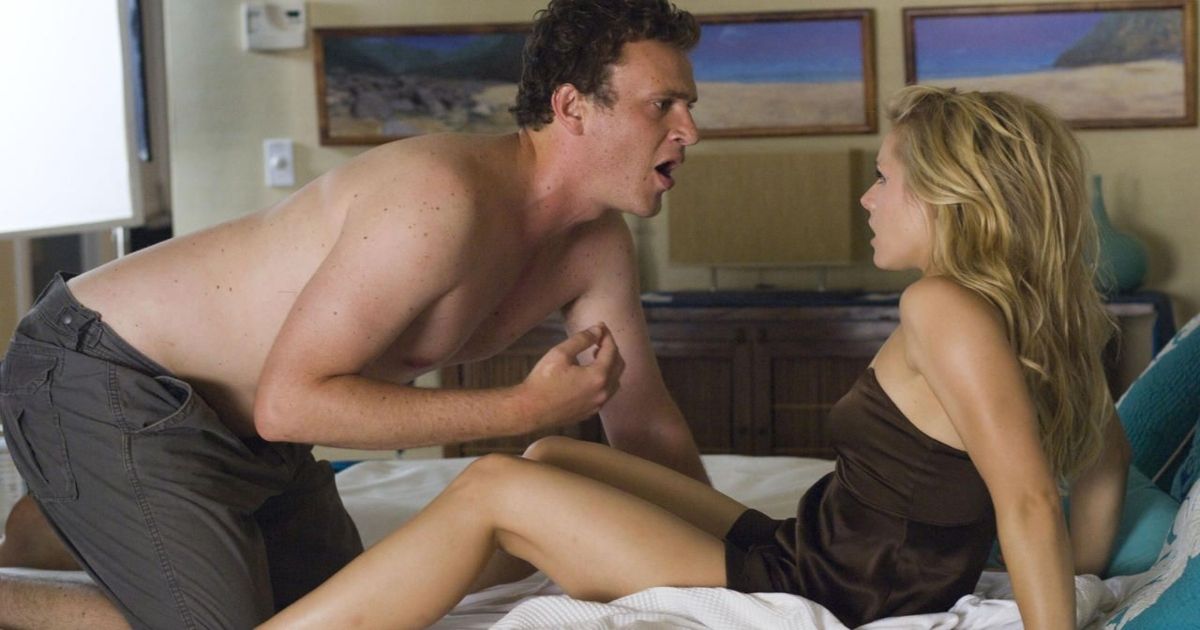 On the more comedic side of unrequited love, Jason Segel wrote and stars in the 2008 comedy farce Forgetting Sarah Marshall, which follows devastated composer Peter as he escapes on a Hawaiian vacation after his TV star girlfriend Sarah breaks up with him. Kristen Bell stars as the titular Sarah, who leaves Peter for British rock star Aldous Snow (Russell Brand) and happens to vacation at the same resort her ex is at.
Related: Movies That Made 2008 A Great Year For Comedy
Peter must come to terms with his heartbreak and grief, while still longing for Sarah and their broken relationship. Mila Kunis stars as resort receptionist Rachel, who helps pull Peter out of his anguish-ridden breakdown and shows him that love can blossom once again. The film isas funny look not just at unrequited love but at how people eventually come to get over it.
5
To All The Boys I've Loved Before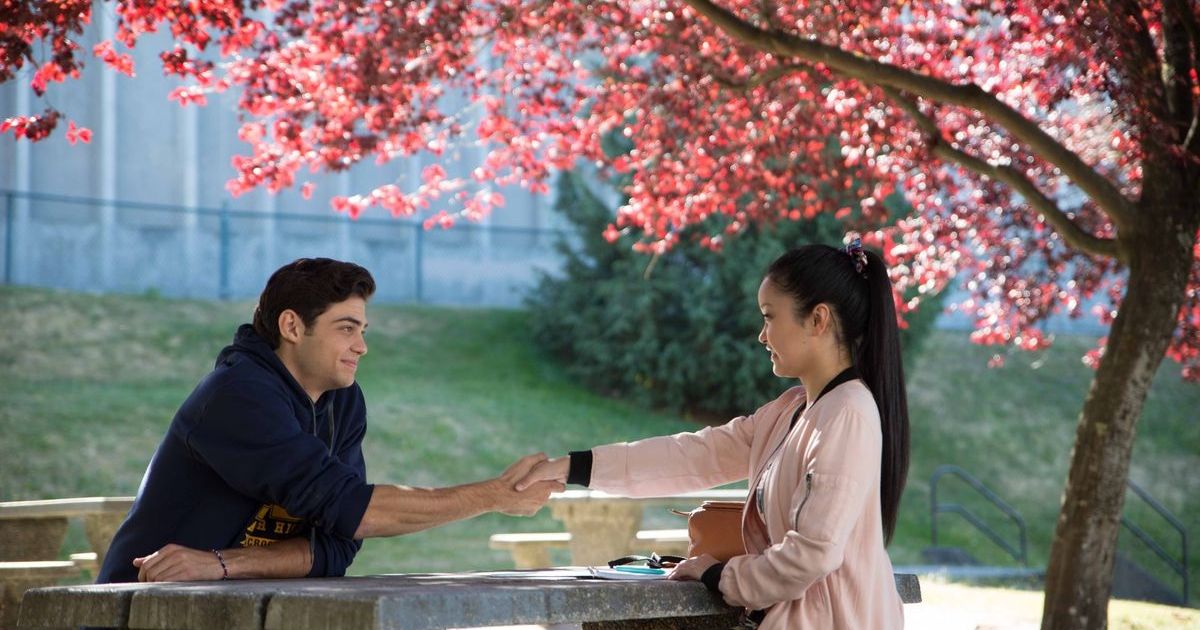 The Netflix teen rom-com To All The Boys I've Loved Before is based on the 2014 Jenny Han novel and centers on a teenage girl whose life is turned upside down when her secret love letters are exposed. Starring Lana Candor and Noah Centineo as Lara Jean and her crush Peter, the film follows Lara Jean as she deals with the fallout of her love letters being mailed to all her crushes and their diverse reactions. To All The Boys I've Loved Before is one of the much-needed mainstream romance films to feature people of color in leading roles, and is a sweet and heartwarming rom-com that was a runaway hit for Netflix, and its success led to two follow-up sequels.
4
The Holiday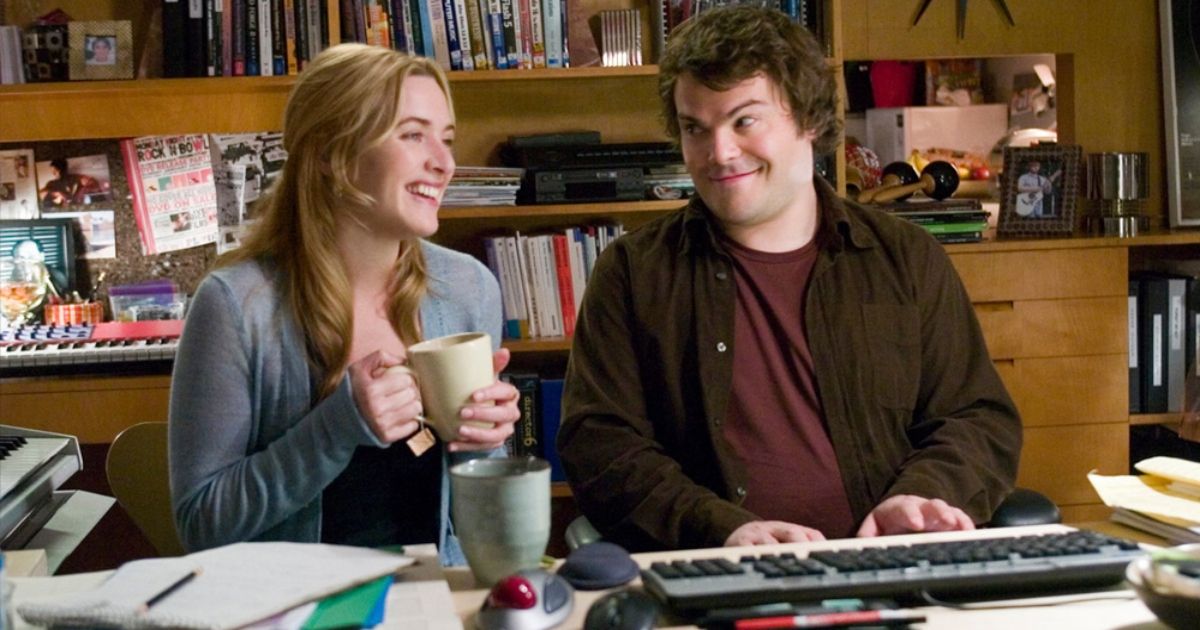 In the star-studded Nancy Meyers romantic comedy The Holiday, two dejected women on opposite sides of the world decide to do a home exchange during the Christmas season in hopes of escaping their respective messy love lives. Kate Winslet and Cameron Diaz appear as London Society columnist Iris and Los Angeles movie trailer producer Amanda, who attempt to do some much-needed self-reflection after ending their problematic relationships.
Iris is still madly in love with her ex even though he emotionally manipulates her and has cheated repeatedly, so she sets out for sunny California after being blindsided by his engagement announcement. The feel-good film, which has become an inspiring Christmas staple in recent years, chronicles the growth both women experience as they discover their own self-worth and fulfillment lies within themselves and not a partner.
3
He's Just Not That Into You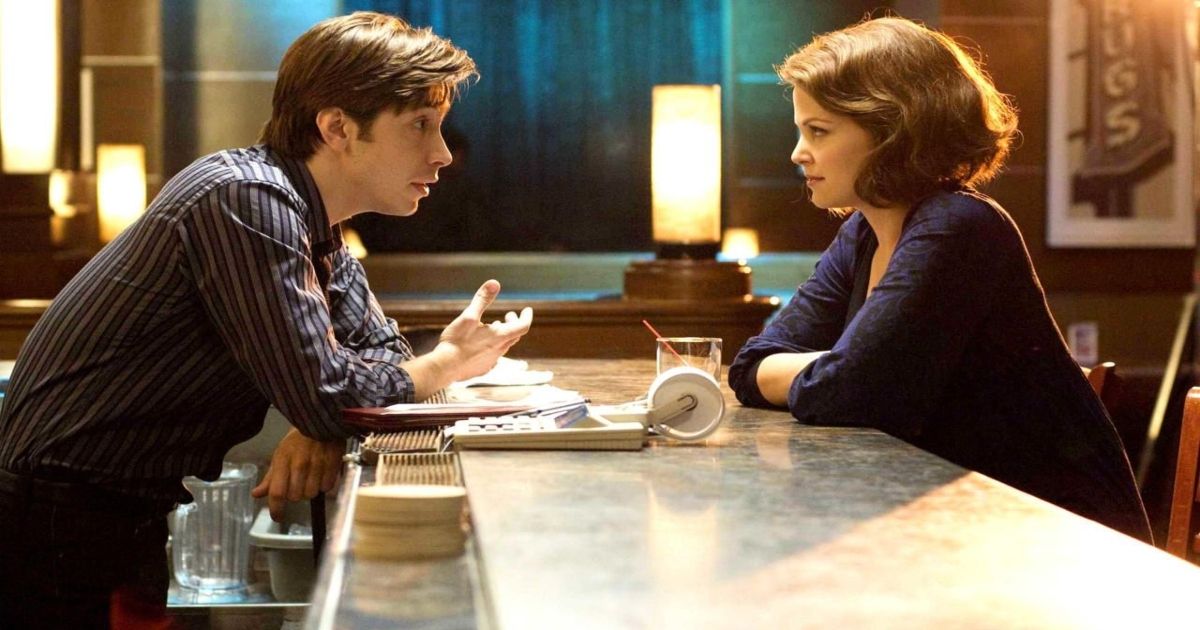 Based on the Greg Behrendt and Liz Tuccillo self-help book, 2009's epic rom-com features an all-star ensemble cast including Jennifer Aniston, Drew Barrymore, Jennifer Connelly, Ben Affleck, and a plethora of more talented actors. The film focuses on nine people and their various romantic problems as they try to navigate the world of dating and romance. From unrequited affection to misread romantic interests, He's Just Not That Into You is an entertaining and enlightening film that acutely analyzes the treacherous realities of love and relationships.
The broad range of cast and characters makes the rom-com shine from start to finish, and its title alone simply screams 'unrequited love.' He's Just Not That Into You is a real crowd-pleaser that seeks to entertain its audience — sometimes a movie loves you back, even when people don't.
2
Her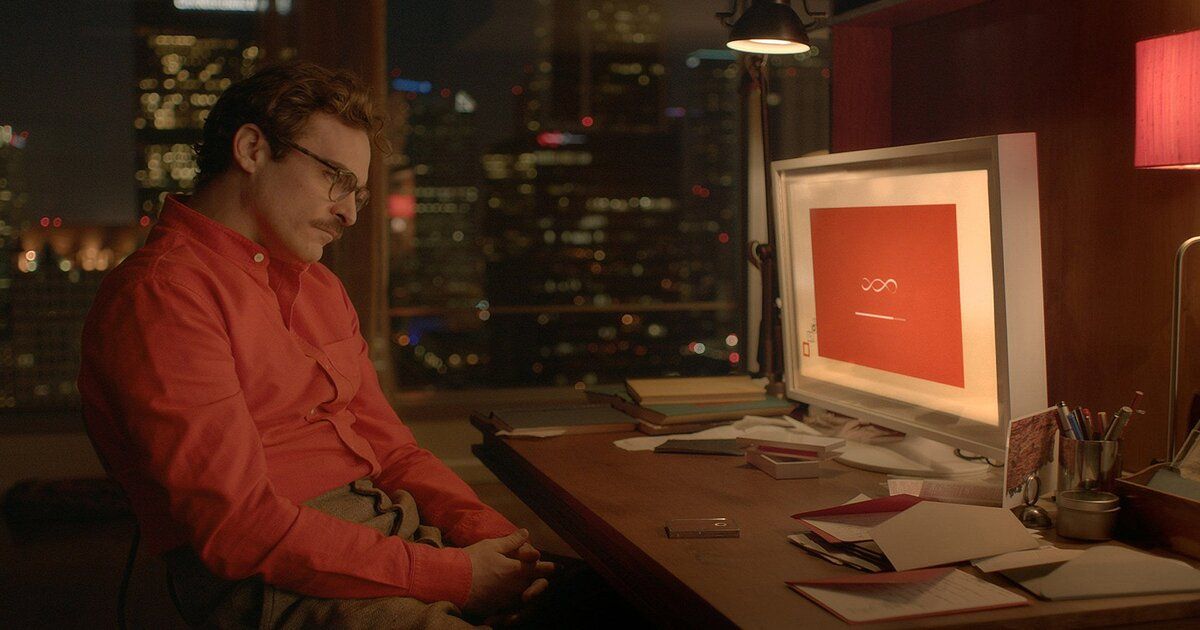 Her, released in 2013, is an American science-fiction, romantic drama about one of the unique and heartbreaking stories that represent unrequited love. It follows the story of Theodore Twombly, played by the one and only Joaquin Phoenix, a screenwriter working for a company that produces letters for people who are not able to write. During the first part of the movie, Theodore is going through a mild depression because of his impending divorce. He spends his time off work secluded in his room, ruminating about his past mistakes and regrets. However, everything seems to temporarily take a turn for the better when Samantha, his AI virtual assistant played by Scarlet Johansson, interferes in his love life. She tries to get him back in the dating game and sends him on blind dates.
However, for some reason, the lonely writer finds her far more interesting than any other "human" female to date. They start speaking every day and progressively develop a romantic relationship. Theodore is refreshed by this; his writing is better, as well as his mood and general well-being. As she helps him through his grief and manages to get his mind off his stressful divorce, he slowly falls in love with her and confesses his true feelings in a heartwarming scene that could give anyone butterflies in their stomach.
That machines could be capable of having feelings is an amazing premise to contemplate. And as much as we want that to be true, emotions are, undeniably, uniquely human. Theodore quickly discovers that she is simultaneously talking to thousands of other people and that she has fallen in love with many of them. What the writer thought was unique to him was, in fact, provided for many other computer users. We watch Theodore's romantic bubble burst so painfully, and we watch him realize that his romance was only one-sided.
1
John Tucker Must Die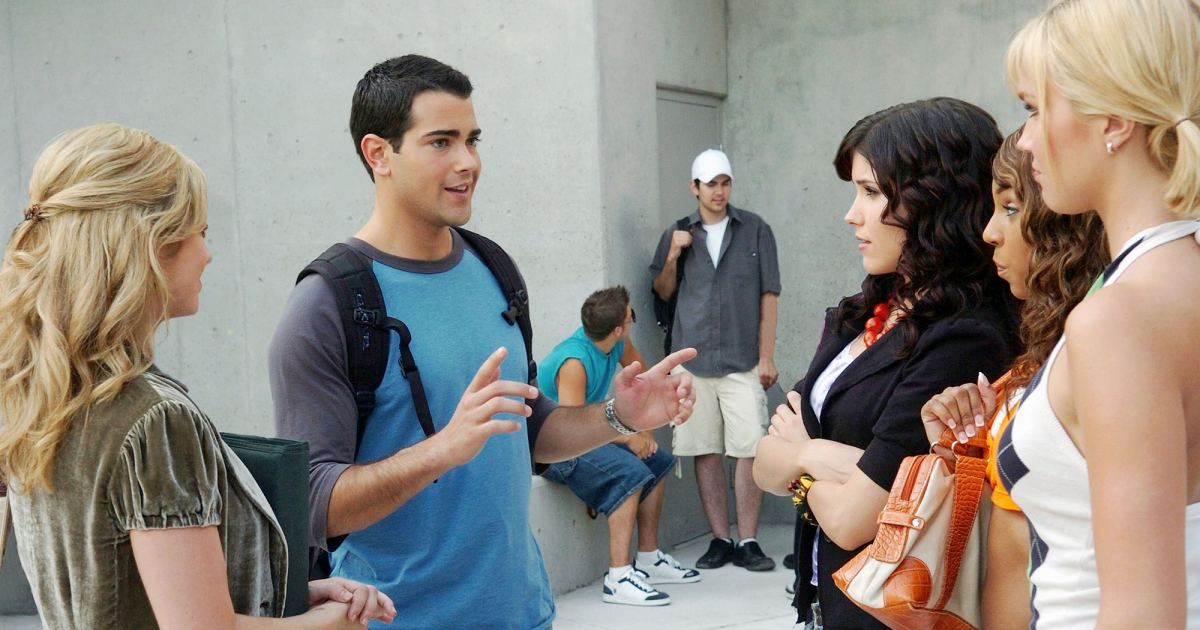 The 2006 teen comedy movie John Tucker Must Die is a movie very much about a one-sided love story that will, as it usually goes in these cases, result in someone's heart being torn to shreds. The movie centers around John, a famous high school basketball player, who uses his charms to date three girls simultaneously. After his girlfriends learn about the situation, they unite forces to take revenge. They recruit the help of Kate played by Brittany Snow, a new student who seems cute innocent, and just about right to be the perfect bait to make John fall in love. The four girls follow their revenge fantasy to break his heart as he has broken theirs.
All their efforts do not go in vain and their revenge plot witnesses an astounding success. During prom night, John finally confesses that he is head over heels for Kate while she was, in fact, developing feelings for his brother. When John faces the truth, he learns the hard way that what goes around, comes around. He gets his heart broken by the first girl that he truly fell in love with. His devastation travels through the screen to reach the audience's empathizing hearts. Although we would have loved for these two to end up together, love remains unexplainable and will always have collateral damage.