When seeking the finest blend of romance and drama, well-crafted stories that encompass socio-cultural issues and real-life concerns, there is no looking beyond Korean dramas or films as they have the very best. Hence, it comes as no surprise that the Korean cinema has amassed a massive global community of fans who appreciate their exceptional quality. Presently, there are probably many viewers still on the hunt for more Korean films to satisfy their insatiable taste for the kind of drama, revenge, and unexpected plot twists that K-dramas are famous for.
There's no denying that the Korean Wave has become increasingly popular in present times. What makes Korean dramas so alluring that people can't have enough of them? Perhaps their dramas offer the best form of escape, or maybe it's their ability to present the most entertaining stories without shying away from real issues. People simply love them for these reasons and more. This year has already seen a substantial amount of Korean dramas, and there are others scheduled for release in September 2023. In the meantime, here's a selection of some of the best K-dramas of 2023 so far.
15
Divorce Attorney Shin (2023)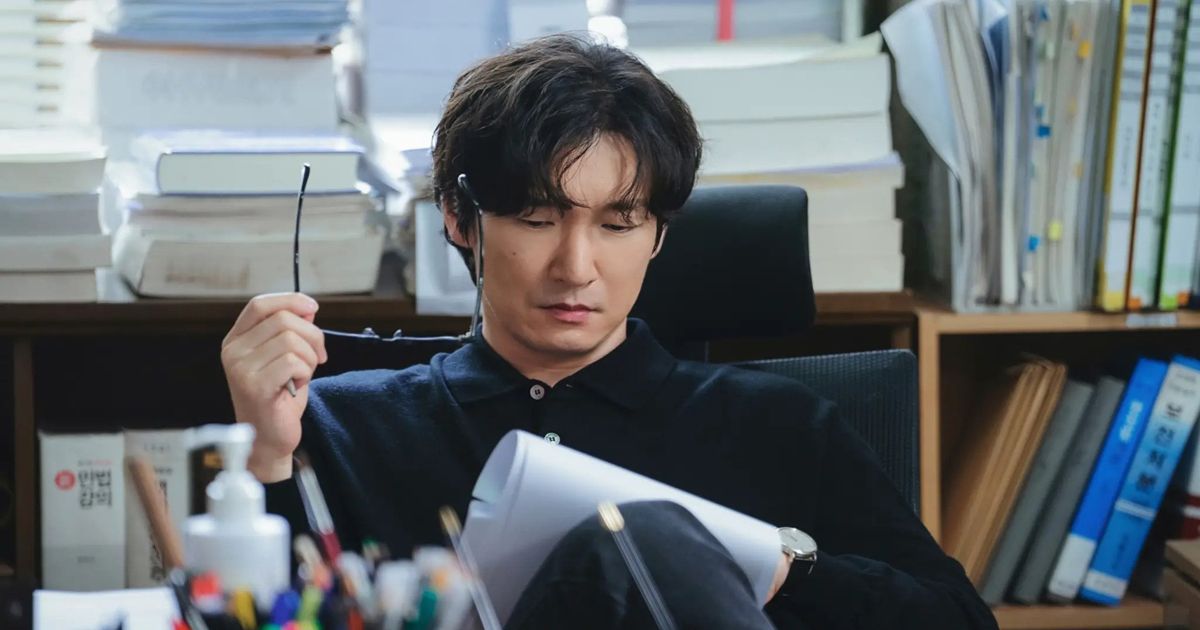 In Divorce Attorney Shin, Cho Seung-woo stars as the titular character, a pianist-turned lawyer who is known for his prowess in the law court, settling even the most complex divorce cases. Unlike other Lawyers who take up just any case, Attorney Shin needs to feel a connection to his clients before he commits to helping them. The reason for this approach is rooted in his own history, which includes a touching story that explains his decision in becoming a divorce attorney.
Similarly to Extraordinary Attorney Woo, this series blends courtroom drama with just the right dose of comedy and heartfelt moments. It is truly a captivating show with a fantastic storyline and heartwarming friendship between the cast, making it incredibly tempting to finish all 12 episodes in a single sitting.
14
Alchemy of Souls (2022-Present)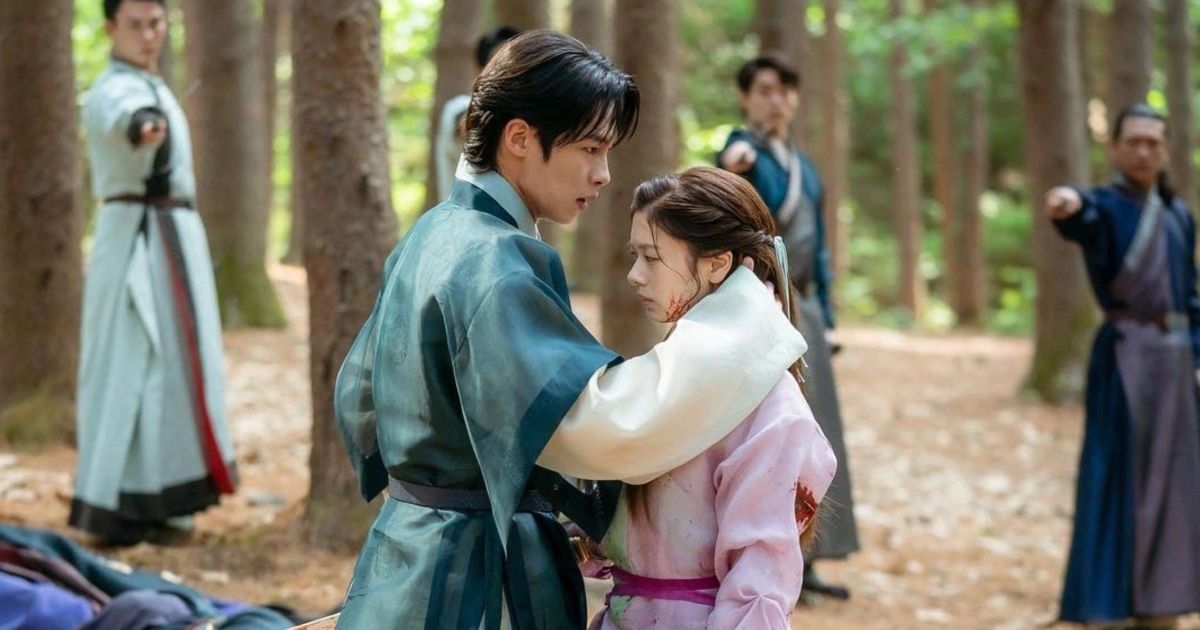 Alchemy of Souls arrived on Netflix on June 18, 2022, and became an instant sensation. The first part comprises 20 episodes, while the subsequent part, Alchemy of Souls: Light and Shadow aired from December 2022 to January 2023, with a total of 10 episodes, achieving the highest viewership of the series and leaving many fans impressed. Thus, it deserves a spot in the category of the best Korean dramas of the year.
Despite being one of Netflix's most popular series, Alchemy of Souls may not be getting a third season. Beyond the undeniable on-screen chemistry between the main characters, this Korean fantasy series stands out for its avoidance of any clichés and its ability to surprise its viewers at every turn. It also boasts of stunning cinematography, remarkable special effects, costumes and well-choreographed fight scenes.
13
Queenmaker (2023)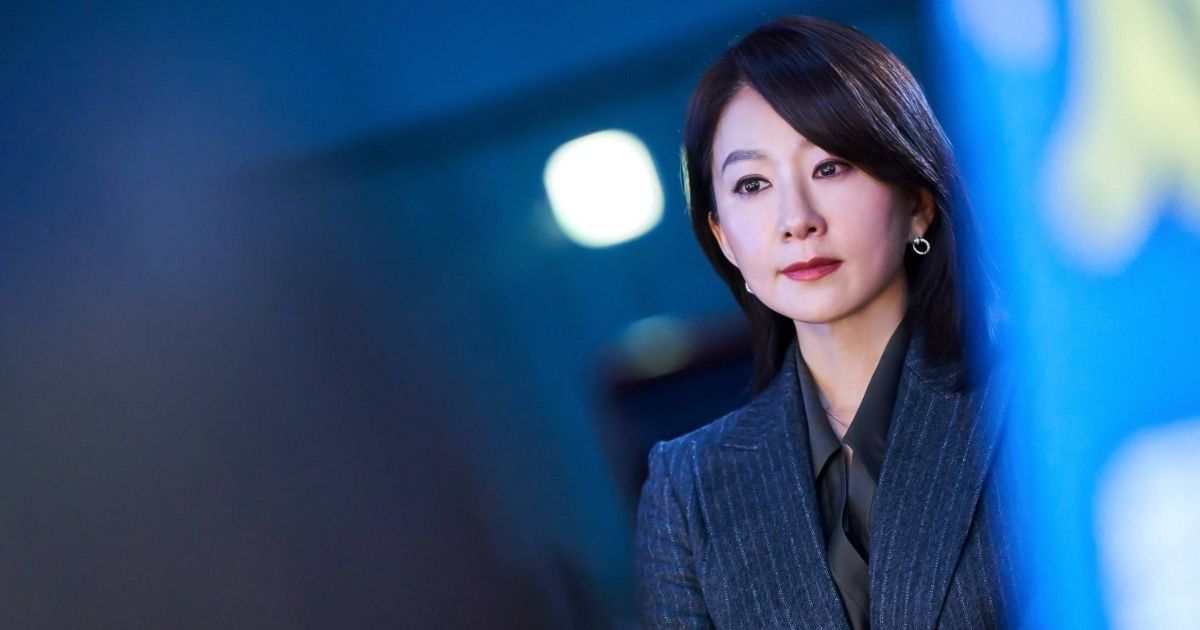 In Queenmaker, a strong-willed woman decides to take down her corrupt and powerful employers by making a civil rights lawyer the Mayor of Seoul. This pivotal decision stems from an incident that forces her to reevaluate her choices in life as she realizes she's been on the wrong path. This series stands out as a riveting woman-driven drama, shedding light on issues of power imbalances, injustice, and corporate dominance.
Across its extensive run, this political revenge drama manages to keep many invested with its compelling drama, well-developed characters and ruthless villains who will stop at nothing to be in control. The exceptional performances of actors like Moon Soon-ri, Kim Hee-ae and Ryu Soo-young, and others contribute to the show's brilliance, complemented by Oh Jin-seok's masterful direction that transforms this into an utterly captivating K-drama.
12
Mask Girl (2023-Present)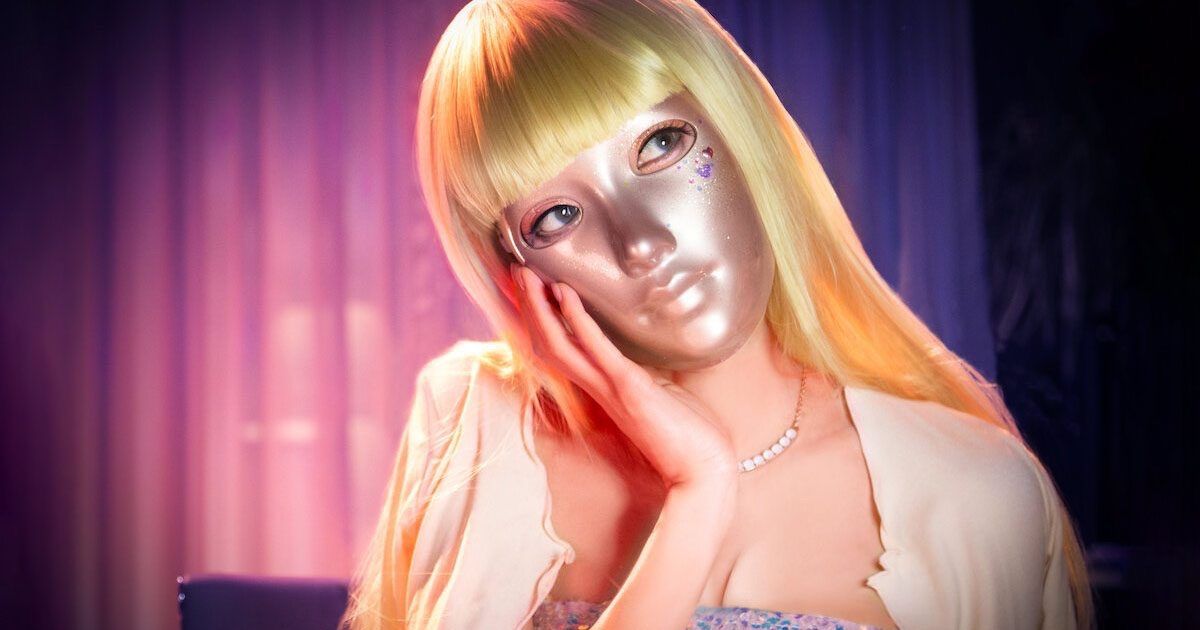 With an impressive character building, well-written storyline and layered backstories amongst other host of elements, Mask Girl makes it to the list of one of the top K-dramas of 2023. Based on a webtoon, this series follows a young girl, Kim Mo-mi, who has always harbored the dream of fame since childhood, but her perceived lack of beauty hinders her progress. In her quest to become famous, she wears a mask in her internet videos and becomes a sensation.
However, this only ends up plunging her life in chaos. While labeled as a dark comedy, the K-drama delves really deep into darkness, brimming with twists and turns that no one ever sees coming. Truly a unique show, it has a mixture of dysfunctional family drama, high school and even prison drama too.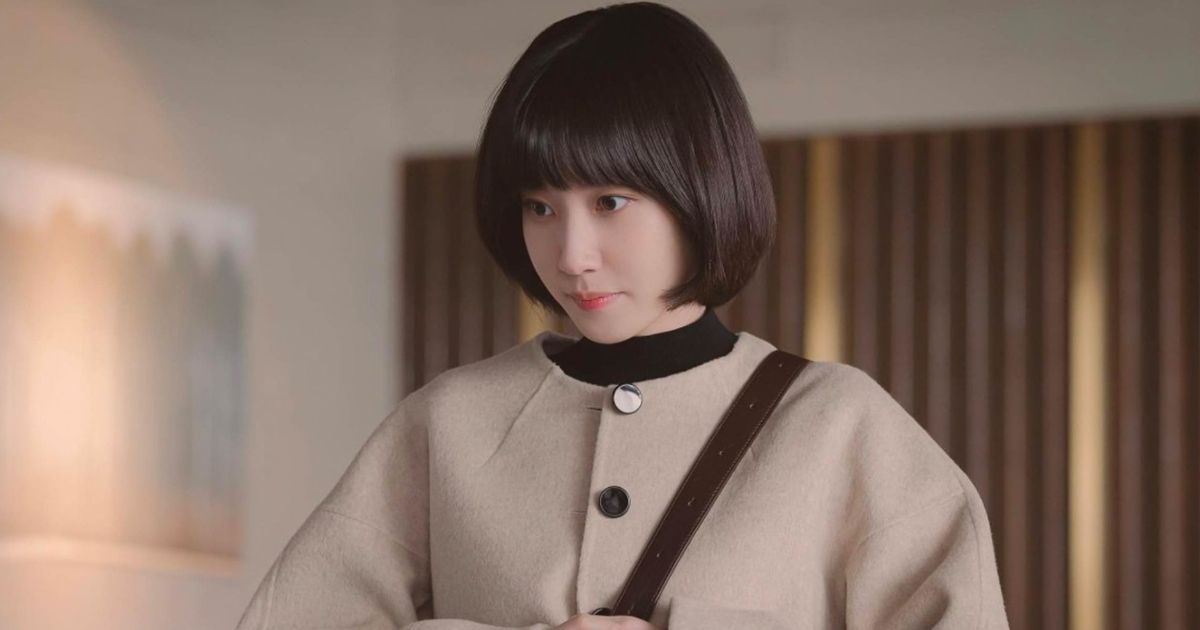 Even thought it wasn't released in 2023, this courtroom drama with a deep emotional core continues to win hearts, drawing endless praise to this day. Park Eun-bin stars in Extraordinary Attorney Woo as a brilliant and quirky rookie attorney with an autism spectrum disorder. While Attorney Woo stands out in the courtroom with her unique way of thinking, her interpersonal skills are awkward and emotionally intelligence faces challenges.
Through Park Eun-bin' adept performance, viewers gain better understanding of this misunderstood character and her internal struggles with her emotions. While it is, of course, riveting, well-written with memorable characters, what sets the show apart is its commitment to educating viewers through entertainment. The show goes to great lengths to defy the romantic clichés often found in other Korean dramas and excels in delivering a refreshingly unique tale.
10
Agency (2023-Present)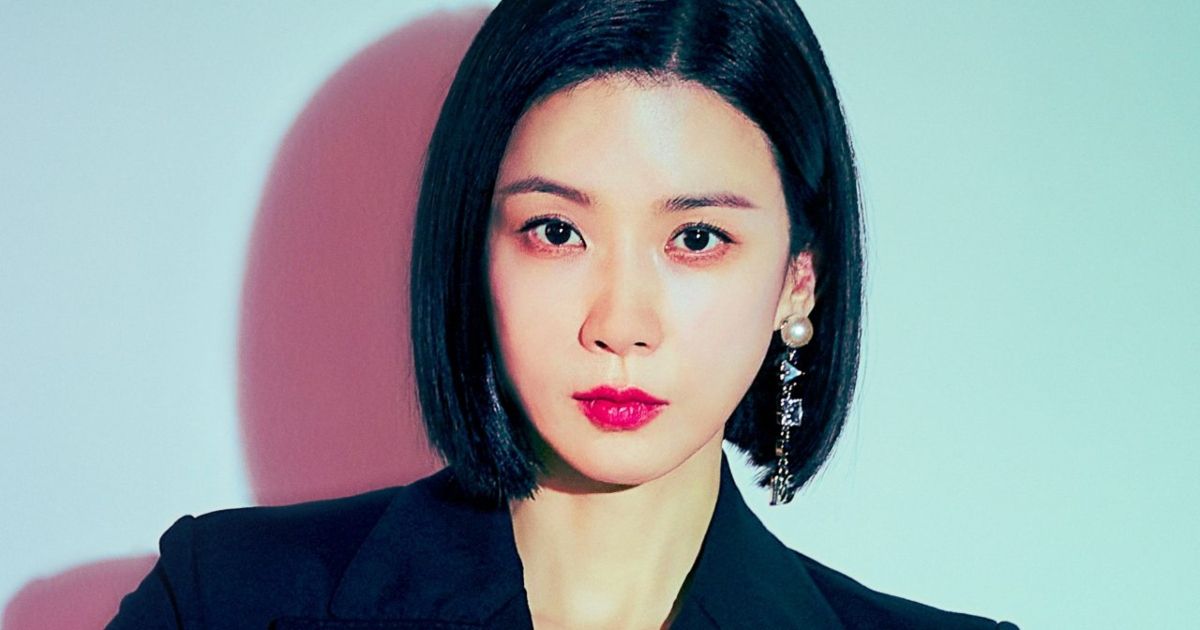 Agency tells the story of characters navigating a challenging world, driven by the immense desire for success. At its core is the journey of Go Ah-in who hails from a poor family background. Despite her poor background and not graduating from a prestigious college, she works really hard to become the first woman lead executive at a major advertising agency. As the series progresses, it sheds light into her struggles in a male-dominated agency.
Aside from the main character, the K-drama also introduces other side characters and their own compelling narratives that enrich the overall entertainment. A standout feature is its reversal of the typical boss-secretary romance trope through the endearing romance between the woman CEO, played by Lee Boo-young and her charming male secretary, Han Jun-woo. This refreshing twist adds to the show's delightful and engaging nature.
9
Bloodhound (2023-Present)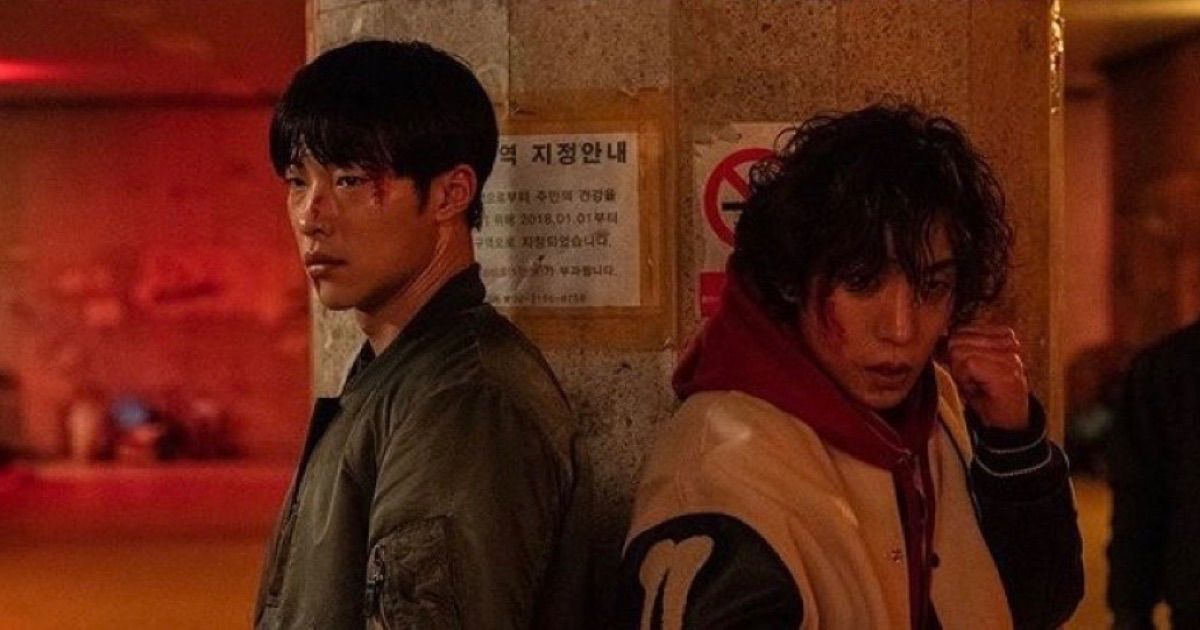 One of the reasons K-dramas are so loved is their ability to address important societal problems through their well-crafted storylines. Bloodhound follows this tradition by bringing to light the continuous fight against social injustice. With a mixture of action, drama, and crime, Bloodhound tells the story of three young men who venture into the business of money lending while confronting the rich and powerful who prey on the weak.
Spanning eight episodes with a total run time of 60 minutes each, this action thriller has no dull moments from start to finish. The fight sequences are so well-choreographed, making it obvious that the actors and the brilliant minds behind the scenes put a lot of work in making it feel real and gritty. Like many other Korean dramas, it is also a rollercoaster ride with tear-jerker moments that some may like or dislike.
8
See You in My 19th Life (2023-Present)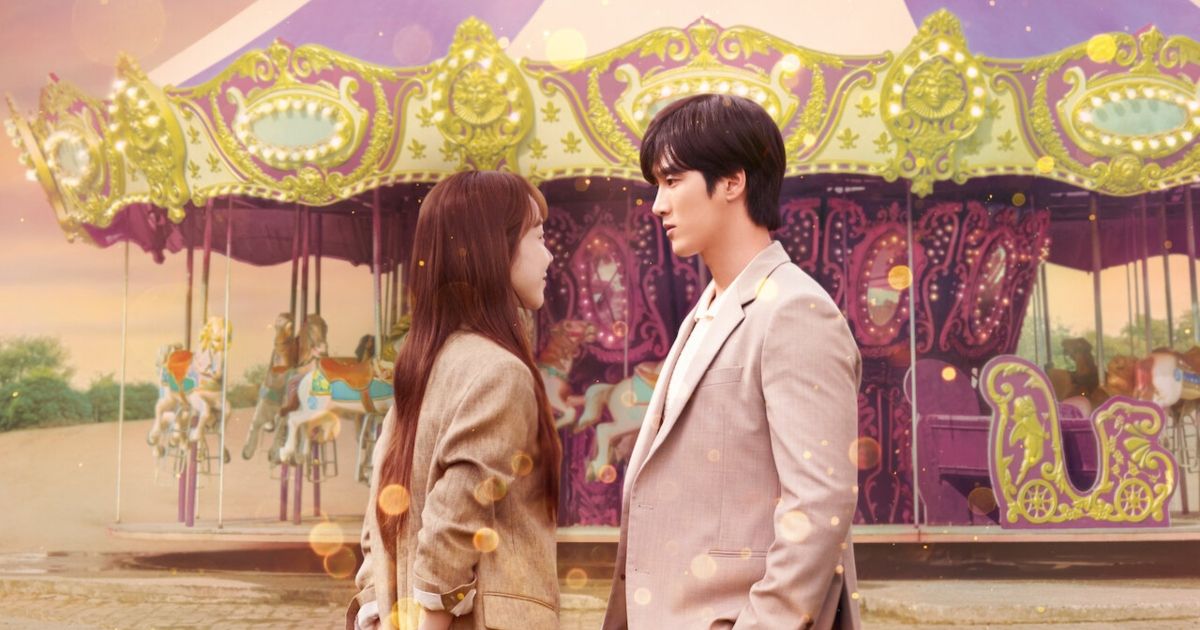 Based on a webtoon of the same name, See You in My 19th Life follows a woman, Ban Ji-eum with an extraordinary ability to recall all her past lives. After her previous life is cut short by an unexpected, tragic accident, she embarks on a quest reconnect with people from her former life and reunite with her past lover. This is one of those stories that delves into the extraordinary nature of love, illustrating its ability to transcend space and time.
While this is a sweet and passionate epic story of love, it does have the sadness, frustration, and pain that often accompany the journey of finding one's true love. With the undeniable chemistry between the main leads, outstanding performance of the cast, its touching story and dashes of comedy, this show makes for a feel good romance.
Related: K-Dramas: 15 Must-See Series
7
Love to Hate You (2023-Present)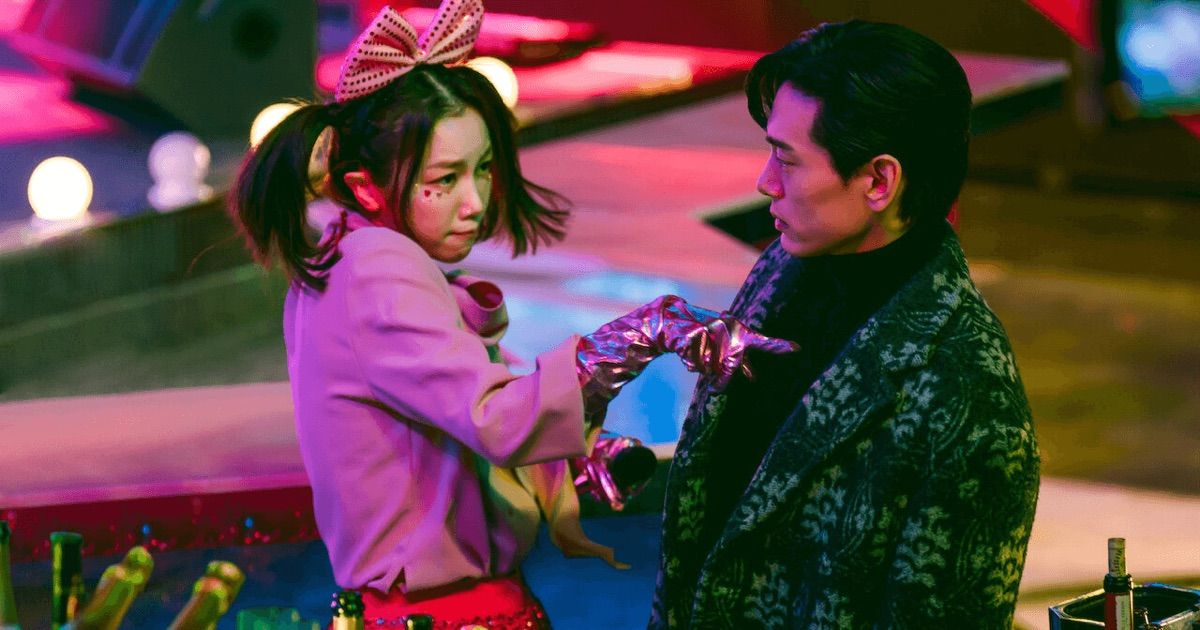 This rom-com brings the popular fake dating romance trope into 2023 as it follows the love battle between a feisty attorney who hates to lose to men and an A-list actor who distrusts women. While it may seem like just another K-drama or rom-com filled with clichés, this series tries to break the norm by addressing the issues of misogyny and the world's poor treatment of women through the woman character's side of the story.
Despite being mature and grounded in reality, Love to Hate You does not fail to warm the heart and tickle the funny bone of its viewers. However, while some have praised it for its fast-paced intriguing storyline, others feel it is not good enough. Regardless, this is an entertaining series that people who enjoyed Business Proposal will certainly love.
6
Pandora: Beneath the Paradise (2023-Present)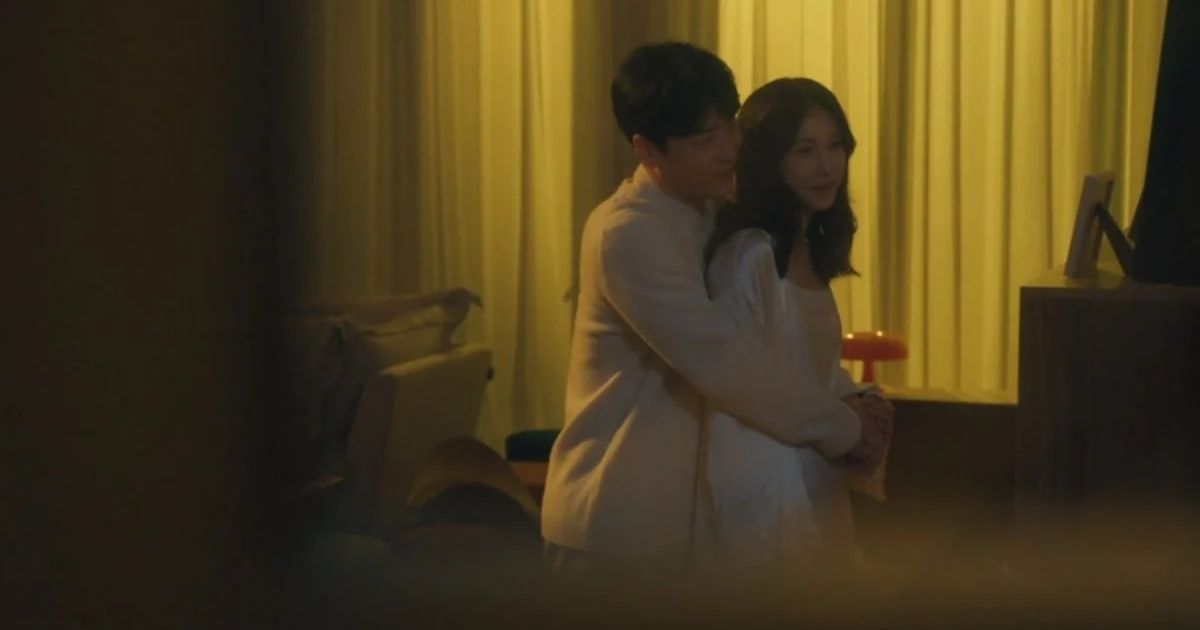 Lovers of K-drama are in for a treat with the gripping revenge thriller, Pandora: Beneath the Paradise. It follows the story of Tae-era who leads a seemingly perfect life until her repressed memories resurface. Now, she must do everything within her power to avenge the wrongs done to her while protecting her family.
Since people have varying taste in drama, there are already mixed reactions about this TV series. While many have praised it for its blend of action, mystery, and revenge, others feel that the story and drama do not add up. However, for those who love Lee Sang-yoon's films, this one will be a noteworthy addition to his must-watch films. Since it is packed with unexpected twists, many are already clamoring for a new season. However, the show's renewal for a new season is still pending.
5
The Glory Part 2 (2023)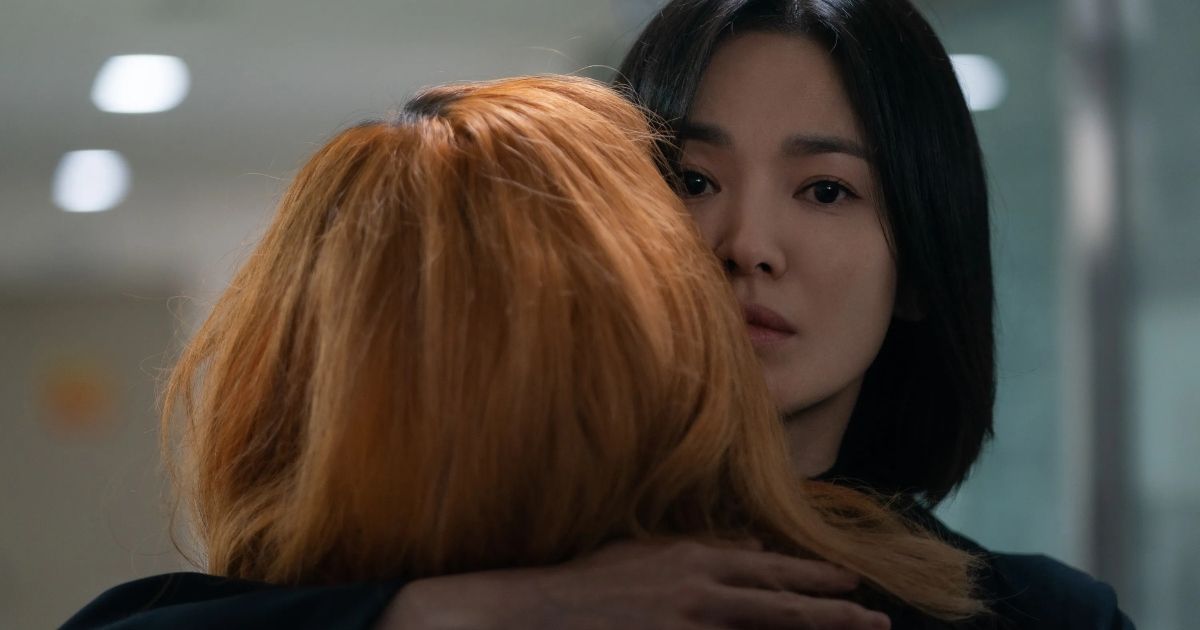 Moon Dong-eun's revenge tale began in The Glory Part 1, released in December 2022, and reached its conclusion with its second part that arrived in March 2023, The Glory Part 2. Here, South Korean actress Song Hye-kyo portrays a dark character, very different from the melodramatic roles she's known for. The show garnered positive feedback from both critics and audiences, and therefore deserves a spot on the list of best Korean dramas of 2023.
Loosely based on a true story of bullying that occurred in South Korea in 2006, this harrowing tale follows as a former victim of school violence returns to her past 18 years later, seeking vengeance on those who ruined her life. The Glory Part 2 is an intense series that illustrates how revenge can be both sweet and devastating.
Related: Best Korean Dramas Playing on the Rich-Poor Trope
4
Crash Course in Romance (2023)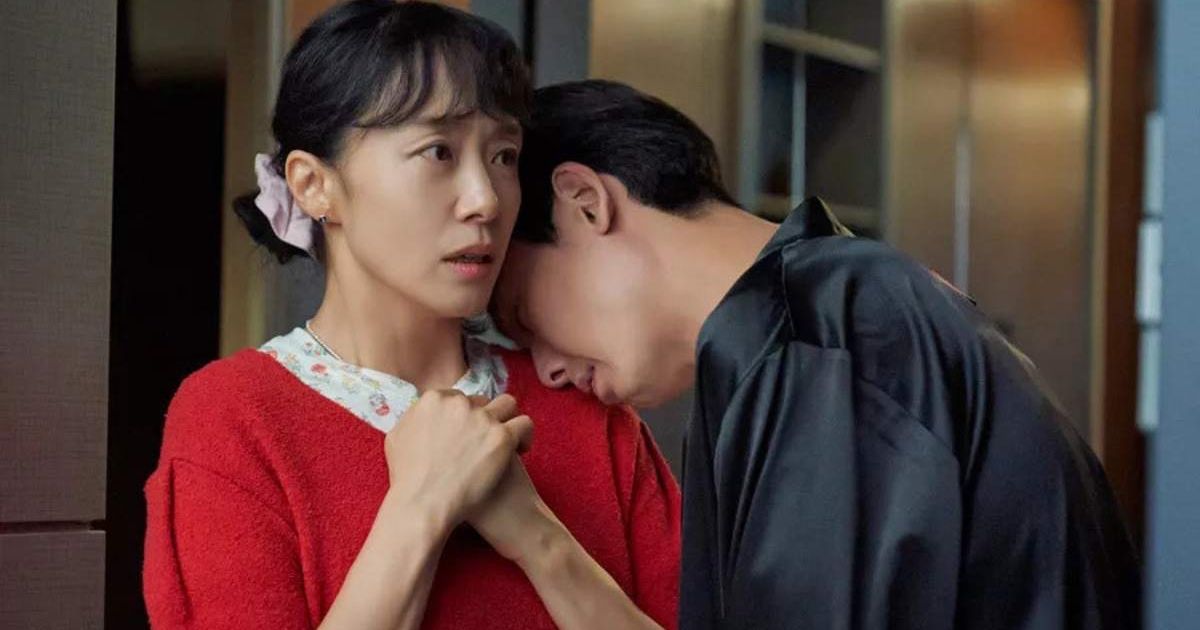 It's a well-known fact that South Korean filmmakers excel in crafting the finest romantic comedies and heartwarming dramas, and this series is a perfect example of this. Crash Course in Romance is exactly the kind of comfort food many would love to come home to after a long day. The show cleverly blends thriller, romance, coming-of-age, and mystery elements, ensuring that there's something for everyone. However, some viewers feel that the crime aspect somehow overshadows the heartwarming side, making it much darker than anticipated.
Still, there are those who find the romance deeply heartening and also appreciate the additional layers of side-stories and suspense. This steamy drama is sure to captivate the hearts romance enthusiasts, leaving them rooting for the lead characters as it tells the endearing love story between a single mother and a celebrity math tutor.
3
Celebrity (2023-Present)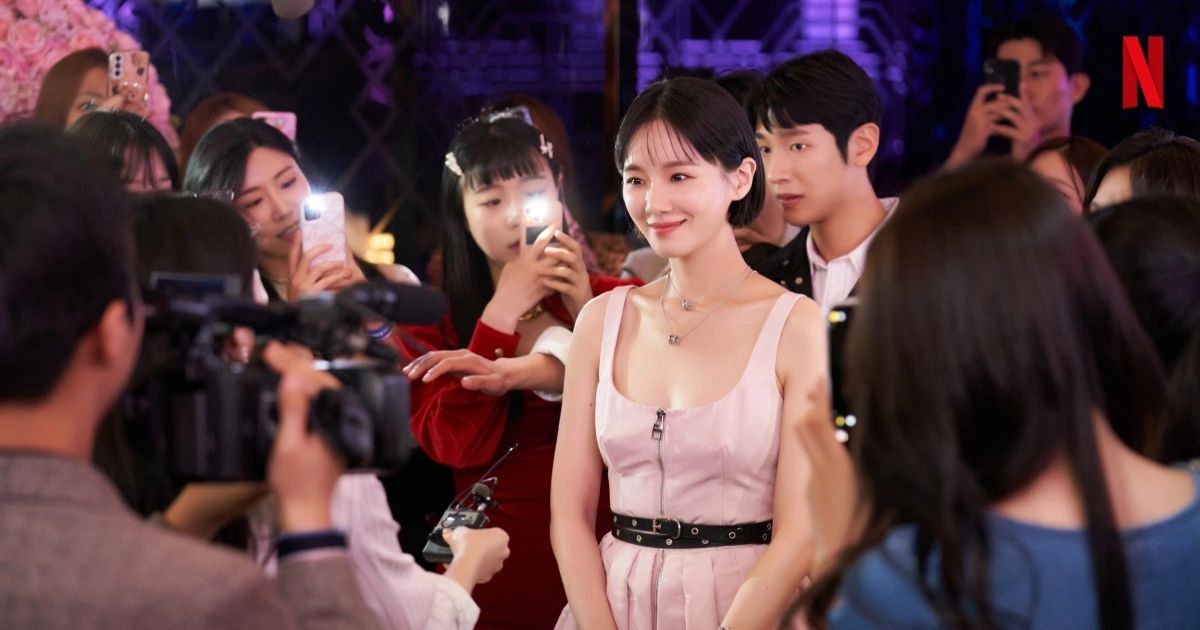 Celebrity offers a tantalizing glimpse into the scandalous and enticing world of influencers in Seoul and the mysteries that surround those ensnared by it. Park Guy-young plays a young woman who falls on a hard time after her family loses all their wealth. Against the odds, she manages to become an online influencer, and now she must fight really hard to become the next hottest celebrity in her city.
The show is intriguing from start to finish, with terrific performances from its cast. Due to how well-written it is and the fact that it is brimming with twists and turns, there's no arguing that it is one of the best Korean dramas on Netflix. Viewers are already eagerly anticipating a second season, however, there is no news yet about its arrival.
2
My Liberation Notes (2022-Present)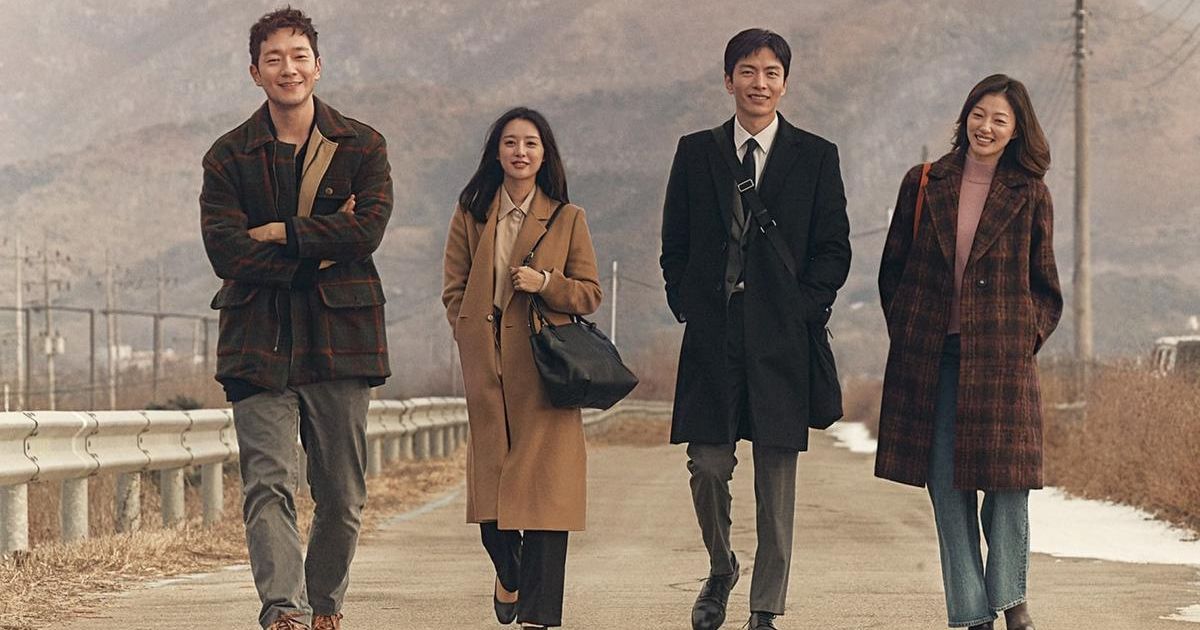 My Liberation Notes is a well-written slice of life drama that premiered in April 2022 and continues to dominate discussions on well-written Korean dramas even in 2023. Due to its narrative depth, it is a thought-provoking and realistic drama that resonates with diverse viewers, reflecting their own experiences through relatable characters. Since the show deviates from the typical Korean drama formula, it may not be to everyone's liking.
Nevertheless, for those who take their time to understand the show, it finds a way to stay with them long after its conclusion. The story feels so real as it follows four main characters seeking liberations from their mundane lives and individual sturggles. Given that My Liberation Notes and My Mister are created by the same writer, Park Hae-young, those who loved that show may also find this one appealing.
1
The Good Bad Mother (2023-Present)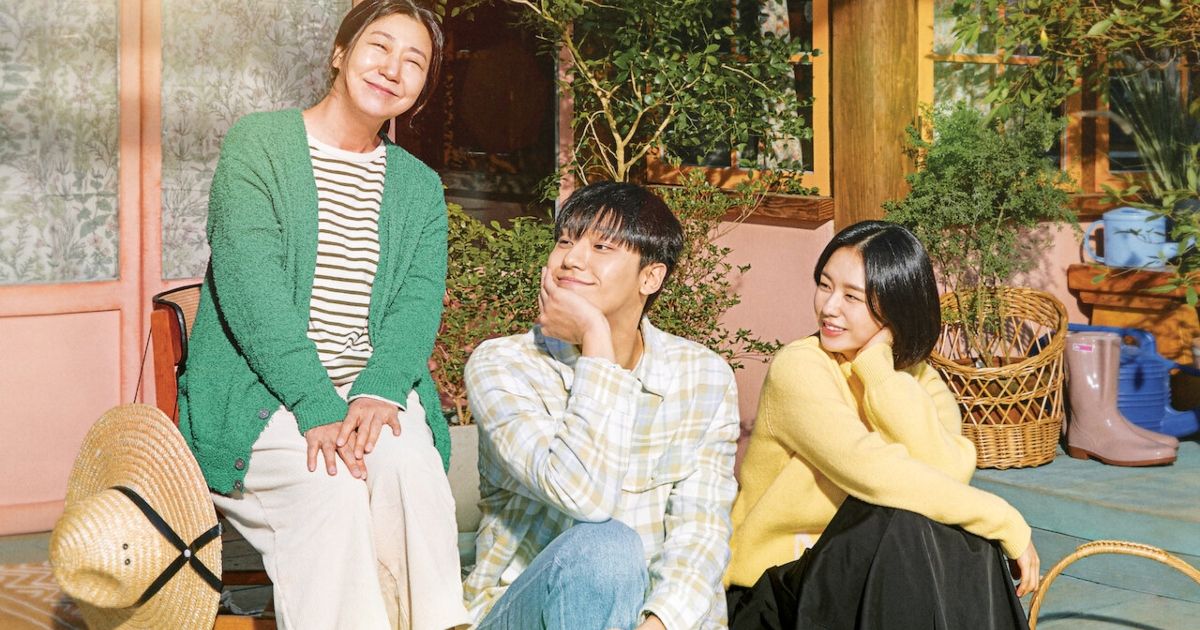 This family melodrama delves into the complicated yet heartwarming relationship between a mother and her son, whose upbringing was strict in order to mold him into a stern and successful prosecutor. After an incident reunites them, they must try to mend their broken relationship and find happiness. The first season comprises a total of 14 episodes, with complex characters brilliantly brought to life by an exceptional cast.
As the series progresses, it becomes increasingly hard not to get addicted to this show. Just like typical Korean dramas with a mix of everything, this one has the best mix of comedy, revenge, thrills ,and poignant moments. Though a seemingly simple show, The Good Bad Mother is so well-crafted that it ends up capturing the hearts of many. This rollercoaster ride evokes laughter, tears and a heartwarming sensation within viewers.
on bbc news
on hindi news
on the news today
on channel 7 news
ôrf news
campo grande news ônibus
ôpera news
campo grande news greve de ônibus
l1 news horário dos ônibus
l1 news ônibus
lago azul news ônibus
news österreich
news österreich heute
news österreich aktuell
news öffentlicher dienst
news österreich corona
news öl
news österreich orf
news ö3
news österreich heute aktuell
news österreich sport
ö24 news
ölpreis news
öbb news
ösv news
österreich news krone
övp news
özil news
öffentlicher dienst news 2023
österreich promi news