Catch up on classics plus some of the best of Peak TV.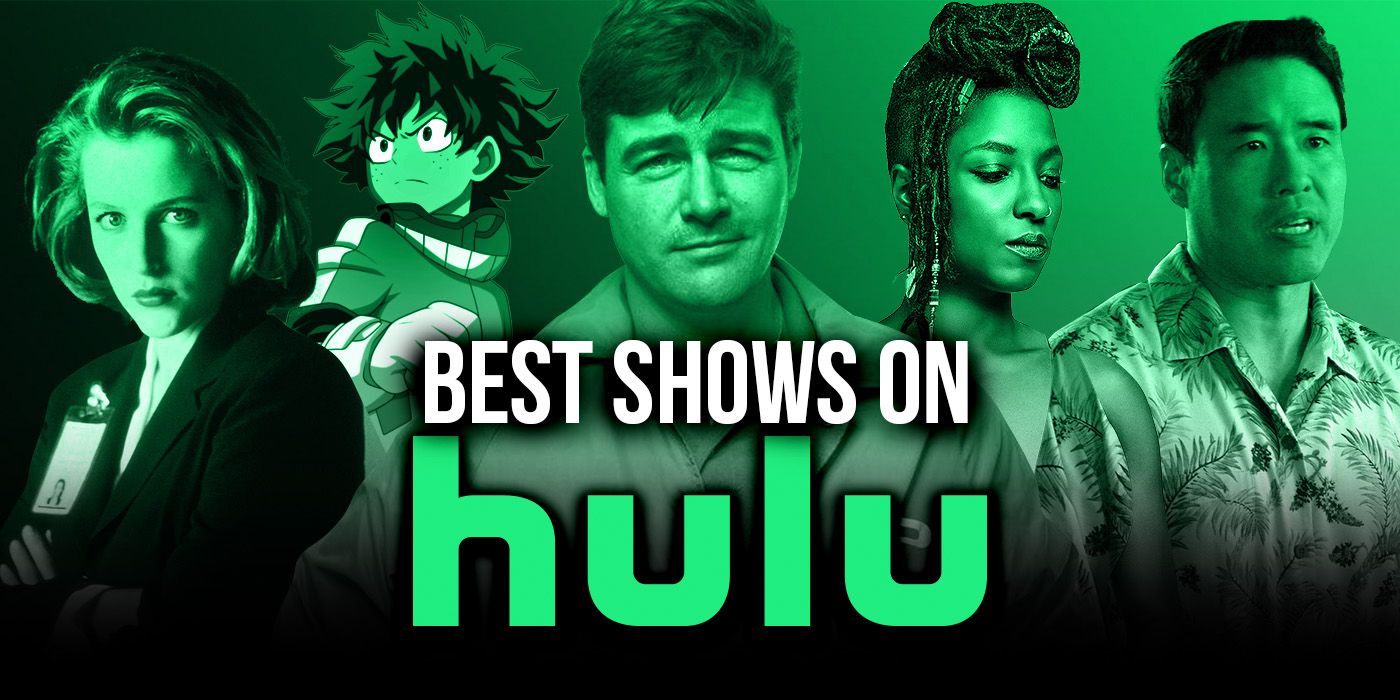 Good shows to binge-watch on Hulu aren't hard to come by. From classics like The Handmaid's Tale to new gems like Unprisoned, there's a wealth of great content on the platform. To help you find exactly what you're looking for, we've compiled a list of the best shows on Hulu, whether it be a half-hour comedy for some quick laughs or an hour-long drama you can sink your teeth into.
For more recommendations, check out our list of the best movies on Hulu, best shows to binge-watch, and best comedy shows on Hulu.
Editor's note: This article was last updated on May 19th to include Queenmaker: Making of an It Girl.
RELATED: The 75 Best Netflix Shows and Original Series to Watch Right Now
Under the Banner of Heaven (2022)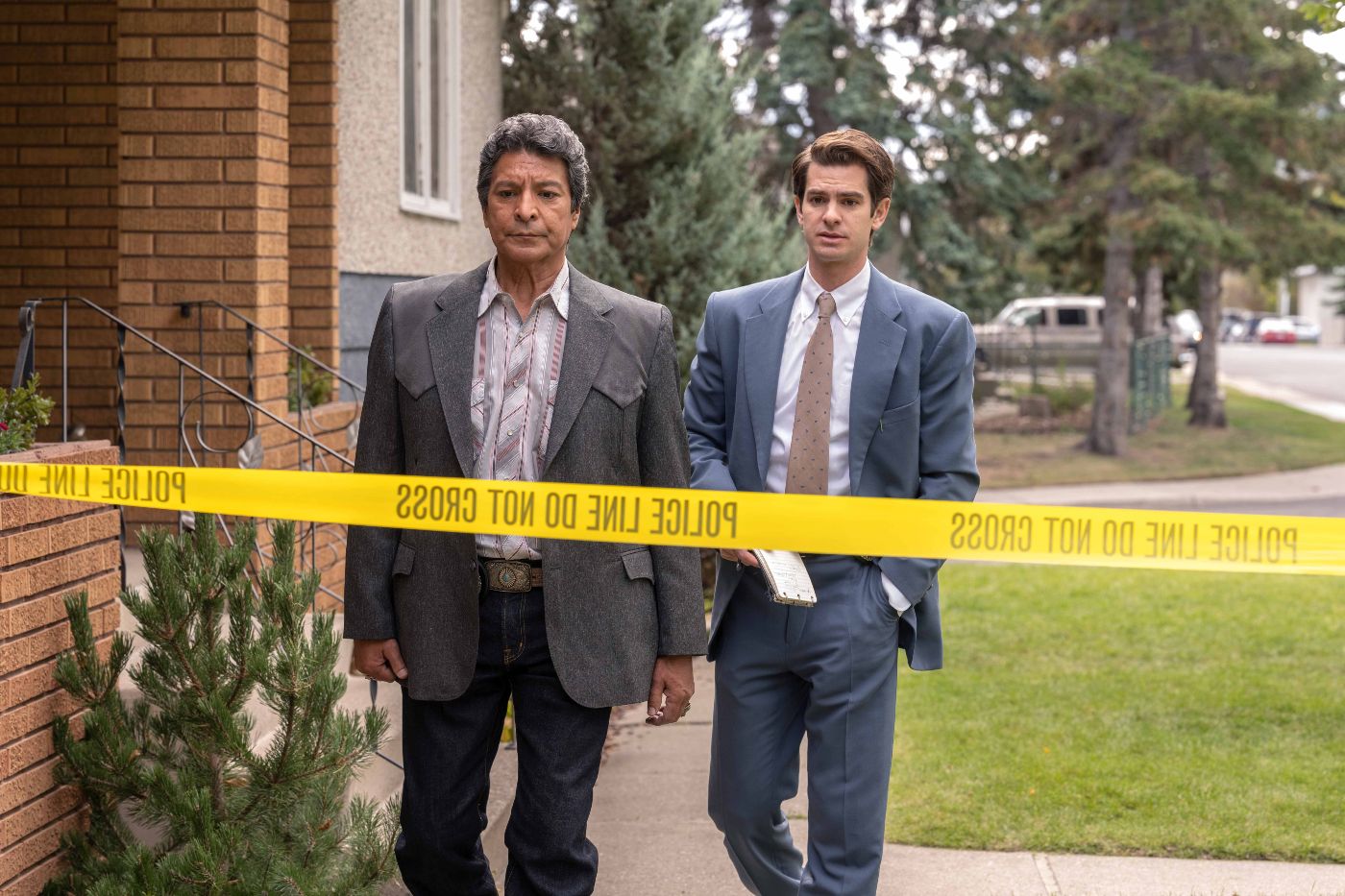 Created by: Dustin Lance Black (based on the book of the same name by Jon Krakauer)
Cast: Andrew Garfield, Sam Worthington, Daisy Edgar-Jones, Denise Gough
It takes a lot to make a true-crime series memorable these days, but this FX latest (which is dropping exclusively on Hulu, just to make it a little more confusing) is one that delves into the intricacies of religion and humanity in a way that makes it a can't-miss. Andrew Garfield continues his reign over the last year or two on our screens in a leading role as Mormon detective Jeb Pyre, who finds his beliefs challenged firsthand when he's tasked with investigating the murder of a mother (Edgar-Jones) and child — and the case might be more entangled within the Church of Latter-Day Saints than anyone could have predicted. The Lafferty family has a reputation within the Mormon community, compared to celebrities of a sort, but it turns out they may be hiding a darker side — and rising tensions between the members have clearly led to a terminal breaking point. – Carly Lane
Queenmaker: The Making of an It Girl (2023-present)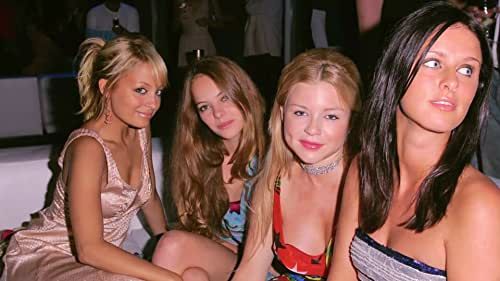 Creator: Zackary Drucker
Cast: Paris Hilton, Nicole Richie, Tinsley Mortimer
Before the era of online influencers, there was the age of the "It Girl," the socialite and celebrity culture that people dreamed of being a part of — like fashion shows with Paris Hilton and Nicole Richie or drinks with New York royalty like Tinsley Mortimer. Queenmaker: The Making of an It Girl tells the story of the blogger who lived that dream by infiltrating the Manhattan elite society while sharing the hottest gossip with burgeoning internet communities. But the miniseries isn't just glitz and glam — it features interviews and a thorough retrospective with the very subjects of these scandalous blogs and their inner struggle with having every detail of their lives aired out for the world to see.
Class of '09 (2023-present)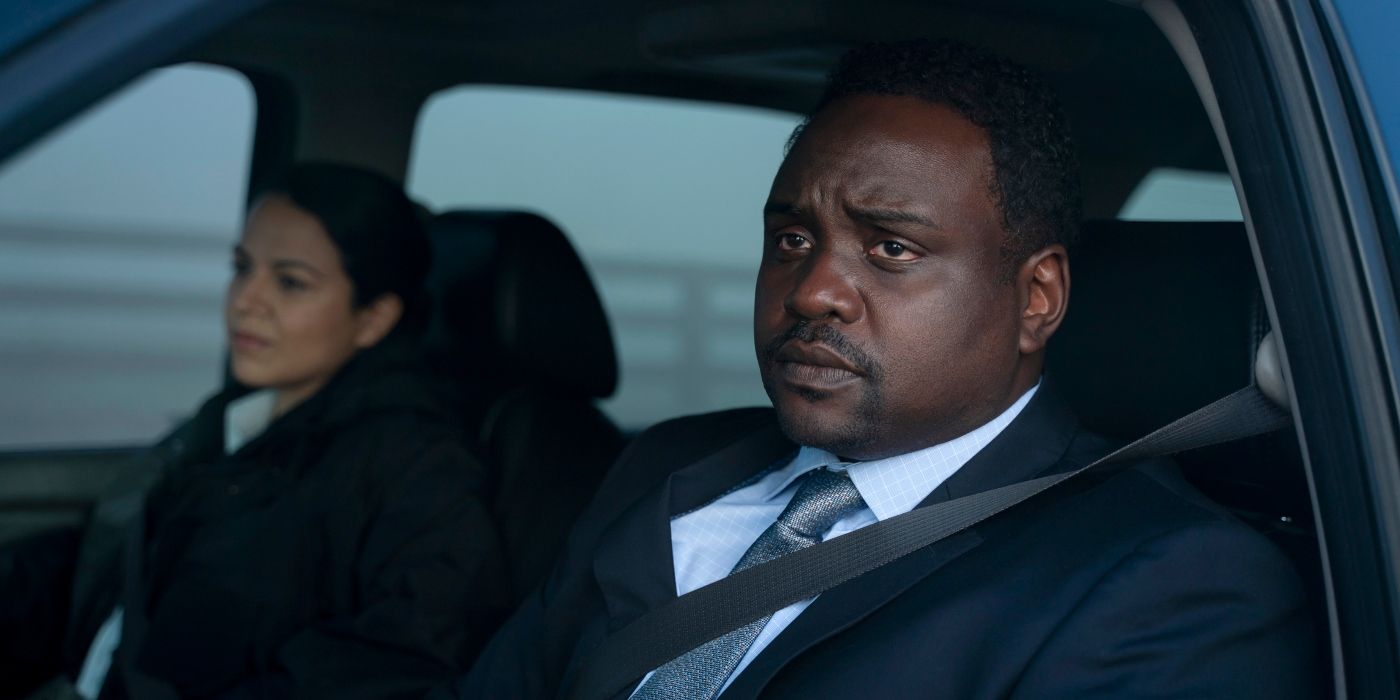 Creator: Tom Rob Smith
Cast: Brian Tyree Henry, Kate Mara, Sepideh Moafi, Brian J. Smith
Kate Mara, Brian Tyree Henry (Bullet Train), and Sepideh Moafi (The L Word: Generation Q) all co-star in Class of '09, a unique drama that centers around a group of FBI agents who trained together before going their separate ways. Creator Tom Rob Smith provides a solid foundation for the ensemble cast to dive into. Through the eight-episode first season, Class of '09 offers a delicate exploration of themes like humanity, legacy, and justice, unraveling a story spread out over three decades. Utilizing an unexpected narrative style that cleverly weaves through timelines, Class of '09 considers life choices and captivates with answers that only beg more questions. – Yael Tygiel
Stolen Youth: Inside the Cult at Sarah Lawrence (2023)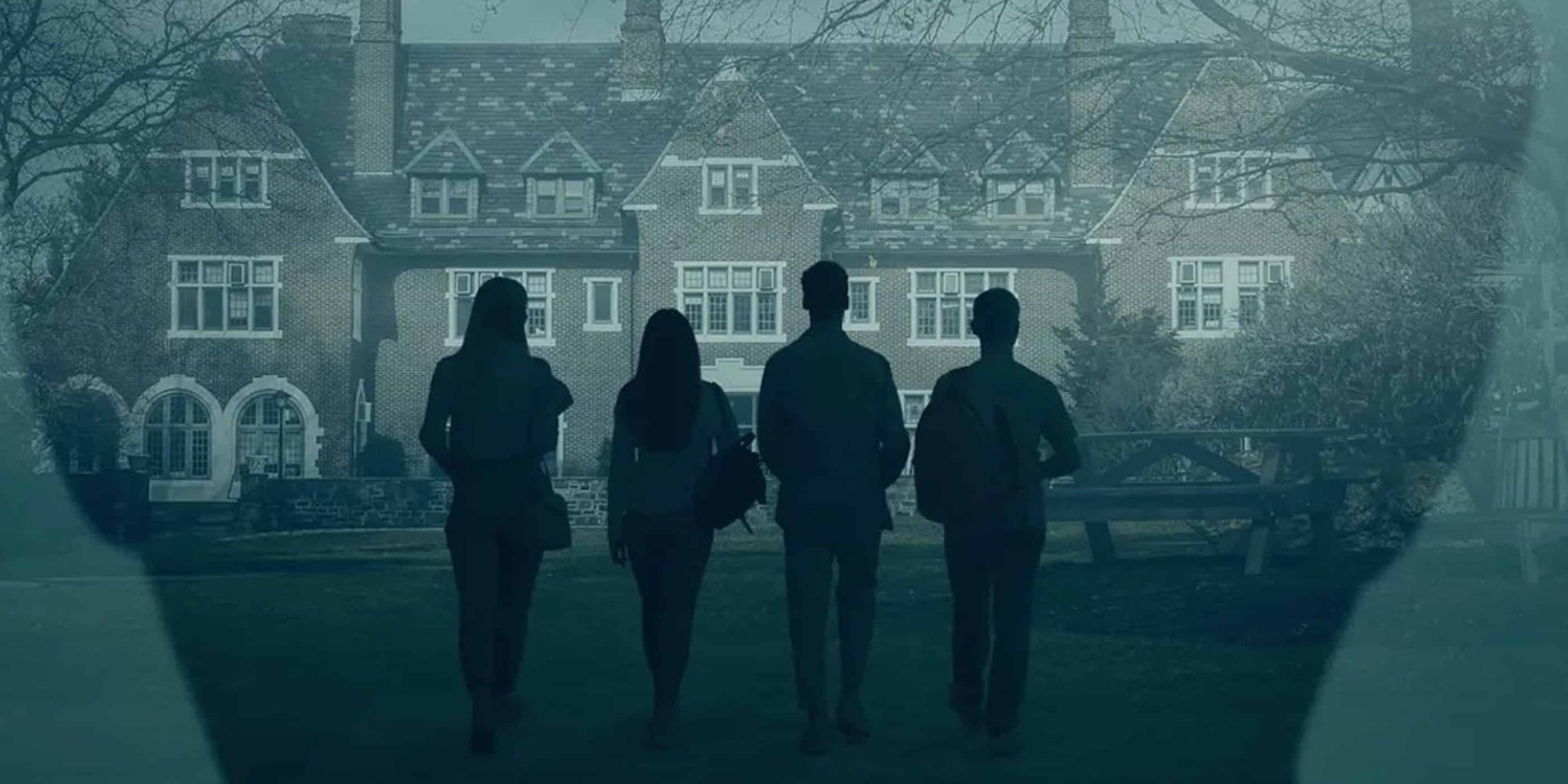 Creator: Zachary Heinzerling
A three-part documentary series, Stolen Youth: Inside the Cult at Sarah Lawrence explores a horrific true story of betrayal that began taking place in the fall of 2010. Directed by Zachary Heinzerling, Stolen Youth: Inside the Cult at Sarah Lawrence pulls back the curtain on the still-unfolding case that centers around a middle-aged father and convicted felon named Larry Ray who controlled and manipulated a group of unsuspecting college students, luring them into a twisted sex cult. Featuring exclusive interviews with some survivors of the tragic events, as well as audio recordings of the monster himself, Stolen Youth: Inside the Cult at Sarah Lawrence seamlessly unravels the unbelievable and bizarre journey. – Yael Tygiel
Saint X (2023-present)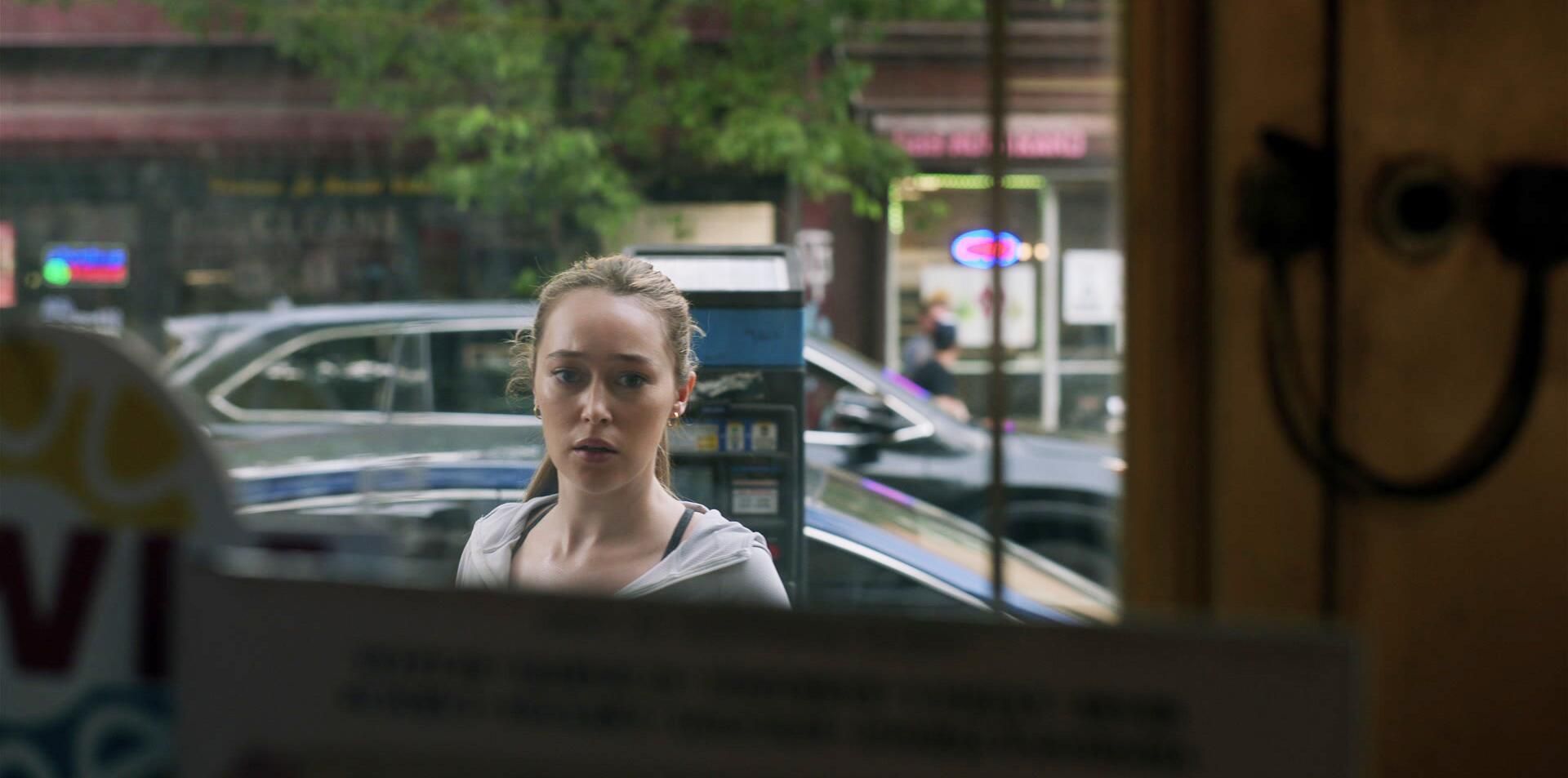 Creator: Leila Gerstein
Cast: Alycia Debnam-Carey, Josh Bonzie, West Duchovny, Jayden Elijah, Betsy Brandt
Based on Alexis Schaitkin's novel, Saint X is a gripping psychological drama about the drastic ripple effects caused by a young woman's murder while vacationing with her family. Featuring an incredible cast, a gorgeous Caribbean backdrop, and a captivating mystery in the core, Saint X unravels the tale through multiple timelines, uncovering dangerous facts as the victim's surviving sister hunts for the truth. Starring Alycia Debnam-Carey (Fear the Walking Dead) and West Duchovny, as well as Michael Park and Betsy Brandt, Saint X is adapted for television by Leila Gerstein, who steers the first season of the series, navigating eight compelling episodes. – Yael Tygiel
Single Drunk Female (2022-present)
Creator: Simone Finch
Cast: Sofia Black-D'Elia, Sasha Compère, Lily Mae Harrington, Ally Sheedy
Sofia Black-D'Elia absolutely dazzles in the uproarious series Single Drunk Female, a cleverly written dramedy about a millennial's attempt at sobriety. Effortlessly handling stories of discomfort with carefully placed humor and charm, Single Drunk Female navigates rough topics like trauma, responsibilities, and adulthood with witty dialogue and captivating characters who each deserve their own spin-off. Although at times leaning towards classic storylines and cliches like love triangles, the series brilliantly subverts expectations to drive home authenticity. Supporting Black-D'Elia in Single Drunk Female is an incredibly talented and diverse cast, including Sasha Compère, singer/songwriter Lily Mae Harrington (The Glee Project), Jojo Brown, and Ally Sheedy (Psych). – Yael Tygiel
Up Here (2023-present)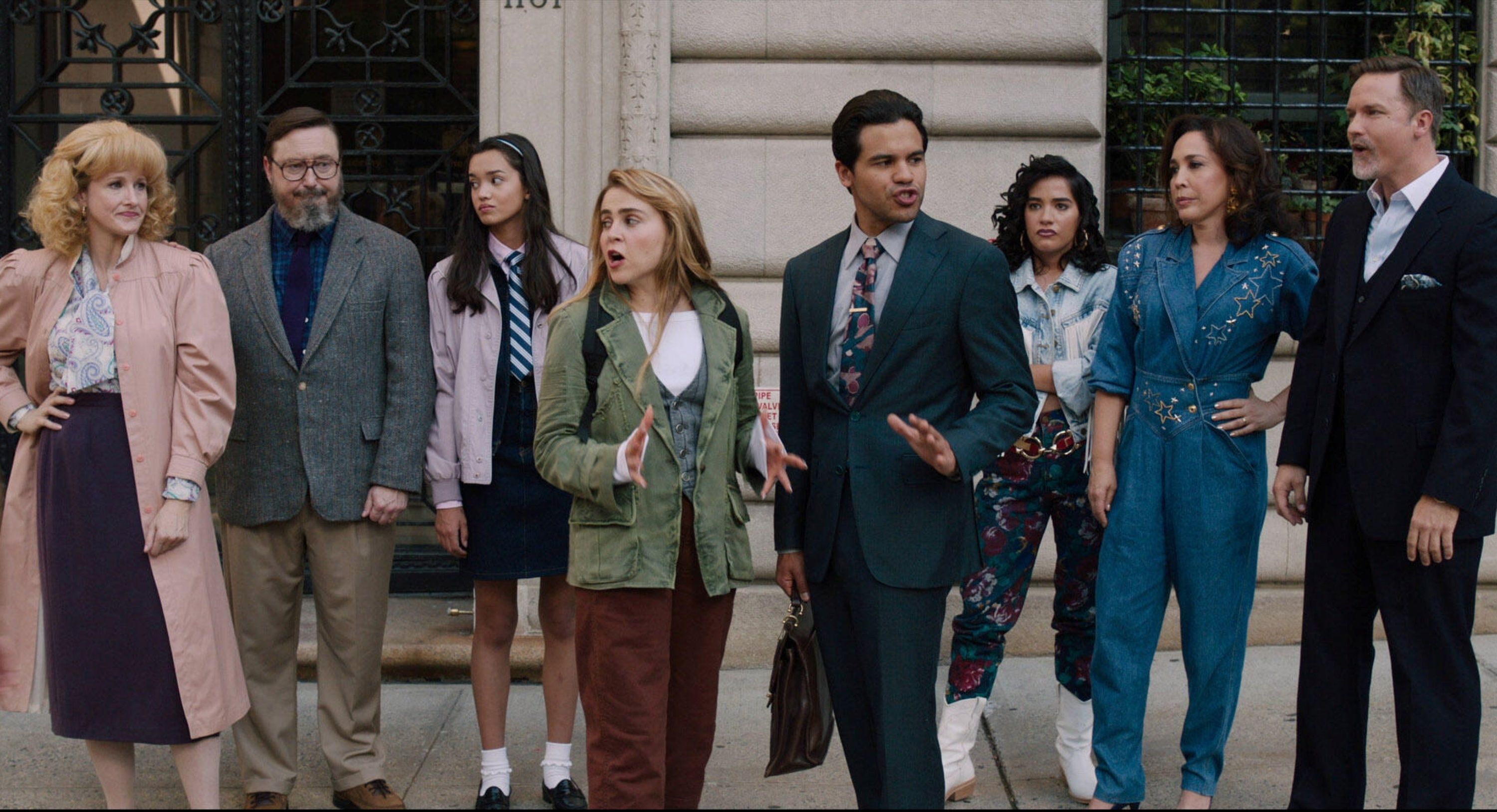 Creators: Kristen Anderson-Lopez, Steven Levenson, Robert Lopez
Cast: Mae Whitman, Carlos Valdes, Katie Finneran, John Hodgman, Scott Porter
Mae Whitman co-stars with Carlos Valdes (The Flash) in Up Here, an adorable series from co-creators Steven Levenson (Tick, Tick… Boom!), Kristen Anderson-Lopez (WandaVision), and Robert Lopez (Frozen). Cleverly blending romance, comedy, and original music, Up Here is a charming story of ordinary, young, and ambitious people in New York City pursuing their dreams while struggling to overcome the very vocal voices in their heads. Not unlike Zoey's Extraordinary Playlist and Crazy Ex-Girlfriend, Up Here is not just a series about love, perseverance, and finding happiness in being yourself but also a truly infectious musical masterpiece. – Yael Tygiel
Tiny Beautiful Things (2023-present)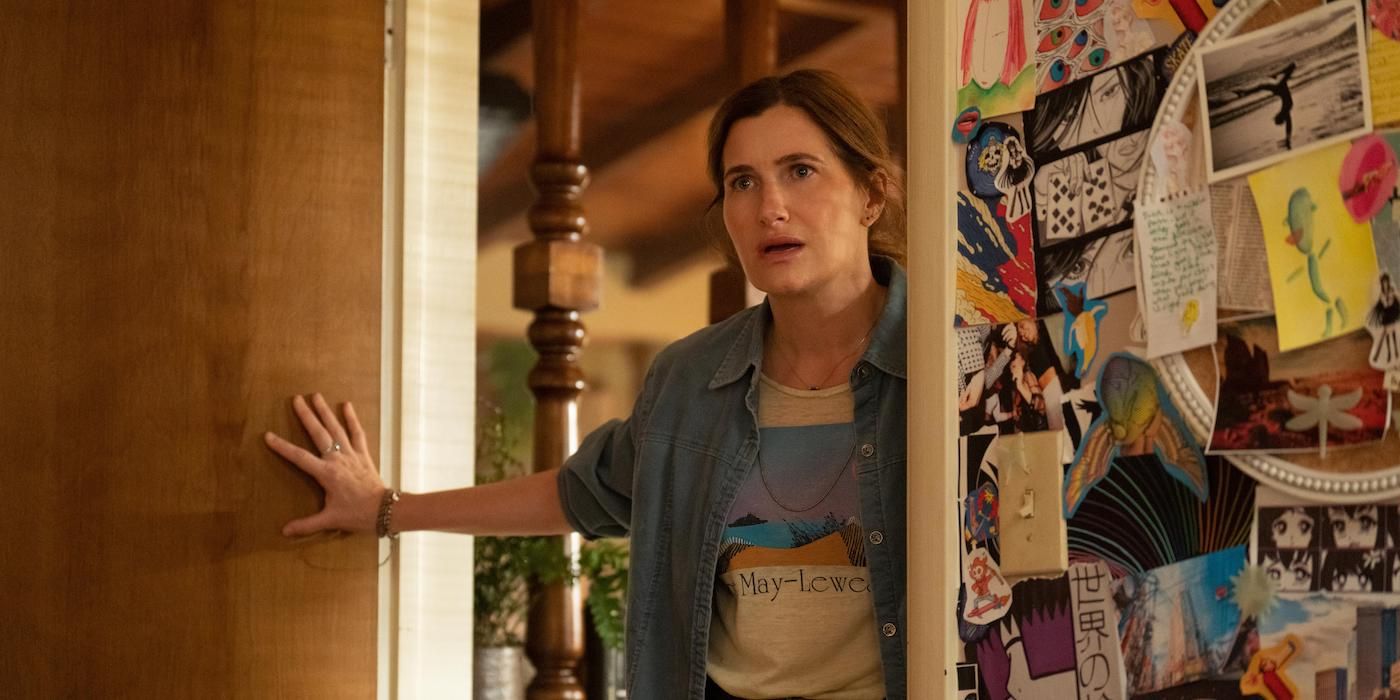 Creator: Liz Tigelaar
Cast: Kathryn Hahn, Merritt Wever, Sarah Pidgeon, Quentin Plair, Michaela Watkins
Kathryn Hahn (WandaVision) stars in the highly anticipated new drama Tiny Beautiful Things. Building on Cheryl Strayed's story, Tiny Beautiful Things is adapted from novel to television by Liz Tigelaar (Little Fires Everywhere), who takes a messy midlife crisis and explores the hope hiding deep inside. Hahn absolutely captivates and delights through the series, with Sarah Pidgeon (The Wilds) playing a younger version of the character, peeling back the layers of this woman. Co-starring Quentin Plair and Tanzyn Crawford, Tiny Beautiful Things can be compared to Fleishman in Trouble meets Parenthood. – Yael Tygiel
Great Expectations (2023)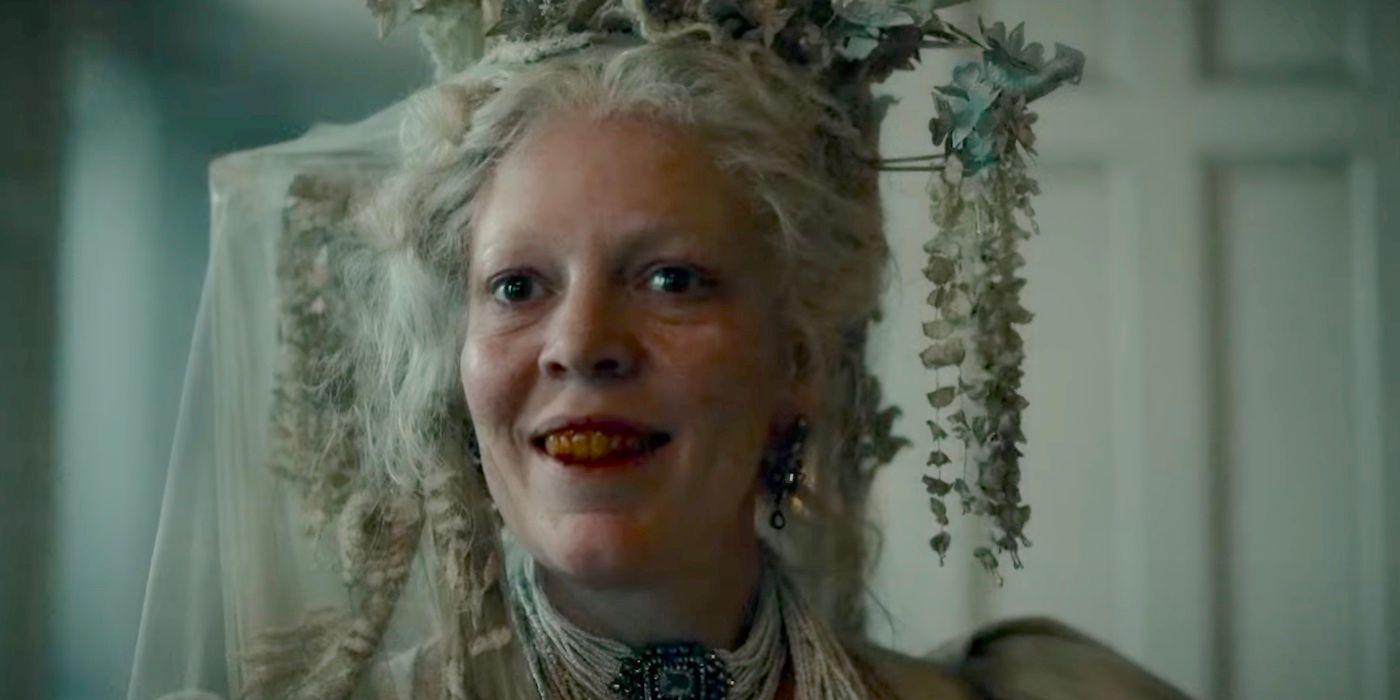 Creator: Steven Knight
Cast: Olivia Colman, Fionn Whitehead, Shalom Brune-Franklin, Ashley Thomas, Johnny Harris
Based on the iconic Charles Dickens novel, Great Expectations is an eccentric period drama starring Fionn Whitehead (Dunkirk) as Pip, a poor orphan in 1860s London dreaming for betterment. The six-part limited series follows the journey Pip finds himself on, unexpectedly climbing the ranks of high society and forcing him to confront dark decisions presented by the mysterious and creepy Miss Havisham, played devilishly by Oscar winner Olivia Colman. This version of Great Expectations breathes new life into the story, blending a coming-of-age tale with eccentric characters to shrewdly shine a light on classism, greed, and jealousy. – Yael Tygiel
Not Dead Yet (2023-present)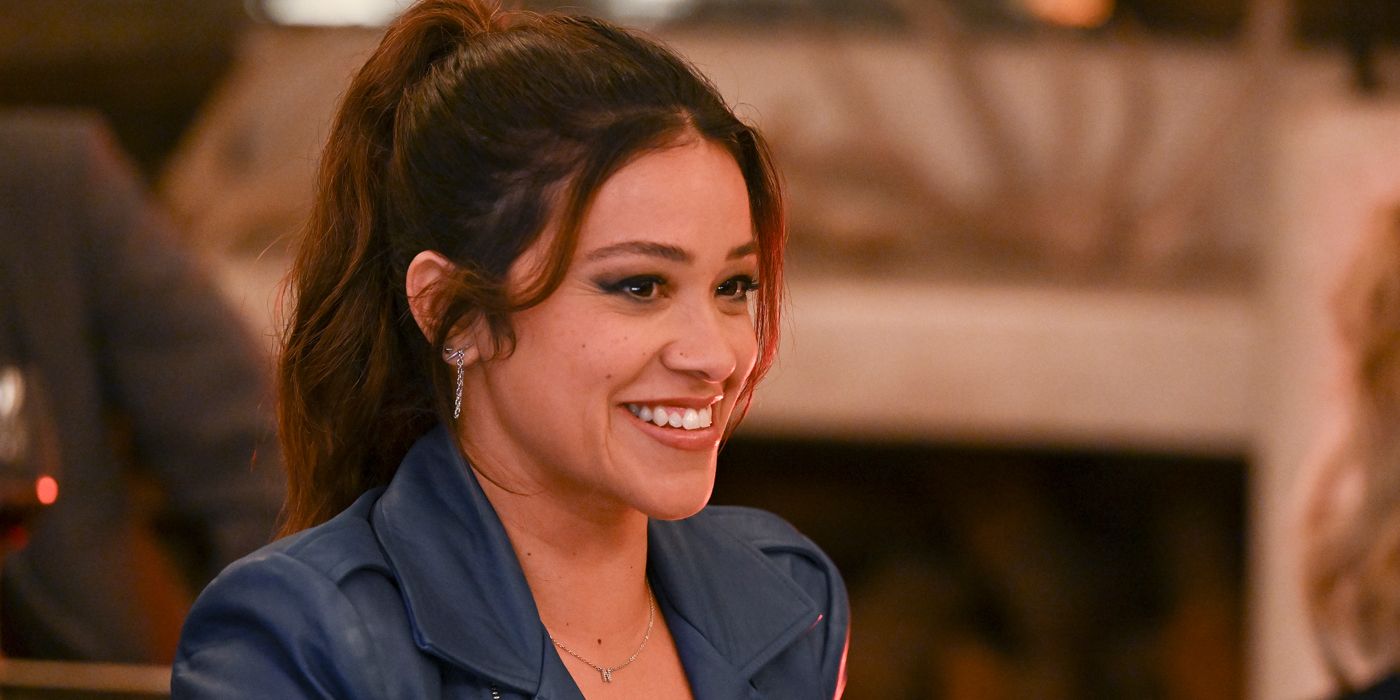 Created by: David Windsor, Casey Johnson
Cast: Gina Rodriguez, Hannah Simone, Lauren Ash, Rick Glassman
Gina Rodriguez stars in Not Dead Yet, a sitcom created for television by David Windsor and Casey Johnson, loosely based on Alexandra Potter's novel Confessions of a Forty-Something F*** Up. Not Dead Yet is the story of Nell (Rodriguez), a newly single woman who, upon getting a job writing obituaries, starts learning life lessons from ghosts. While the premise is flimsy and diverges sharply from the source material, Not Dead Yet finds charm with the incredibly talented cast. Along with Rodriguez, Not Dead Yet features sitcom nobility like New Girl's Hannah Simone, Superstore star Lauren Ash, and Rick Glassman of the groundbreaking comedy series As We See It. – Yael Tygiel
Unprisoned (2023-present)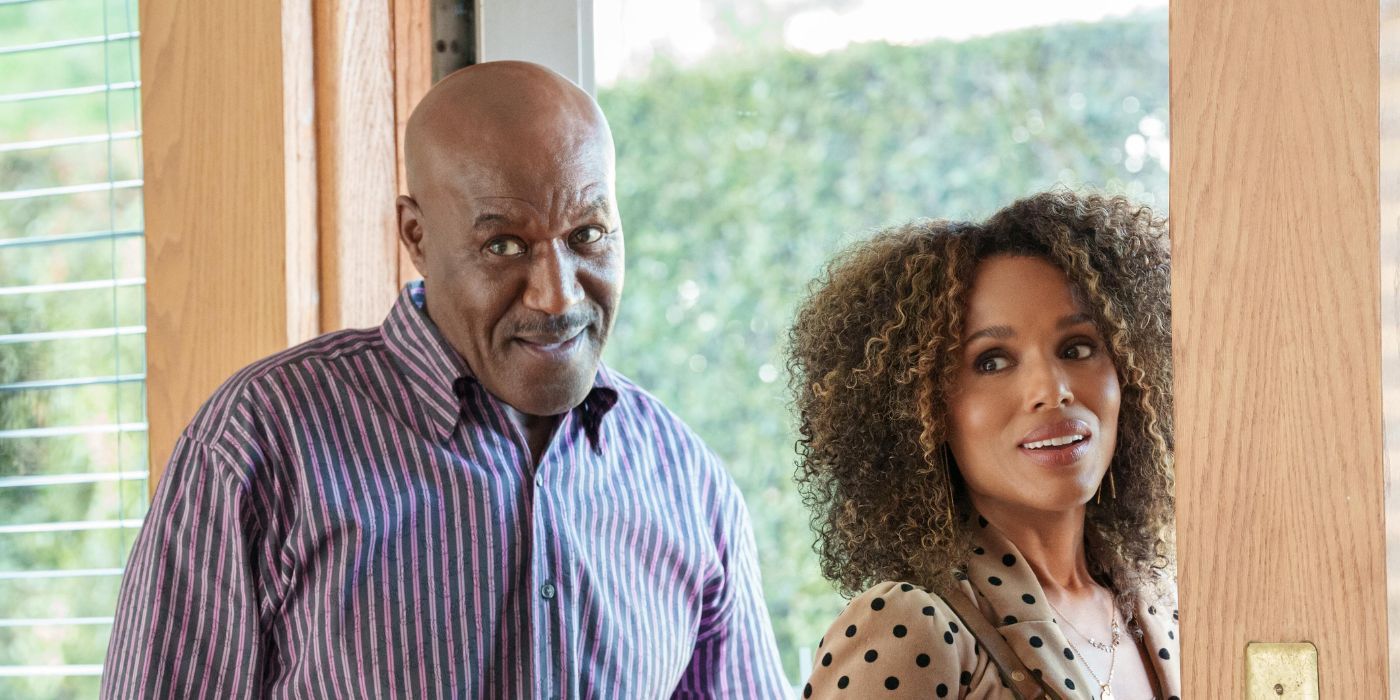 Created by: Tracy McMillan
Cast: Kerry Washington, Delroy Lindo, Faly Rakotohavana
Screenwriter and relationship expert Tracy McMillan (Runaways) brings us a delightful story about the importance of family inspired by events in her own life. Kerry Washington (Scandal) takes on the role of Paige Alexander, the stand-in for McMillan, and the ever-lovable Delroy Lindo (The Good Fight) plays her father, who is fresh out of prison and looking to start anew in a world that's left him behind. Unprisoned is a wholesome series filled with many faces of color that simultaneously warms the heart while exploring the way the prison industrial complex hurts families in the Black community and the difficulties of reintegration into society. – Tauri Miller
History of the World, Part II (2023-present)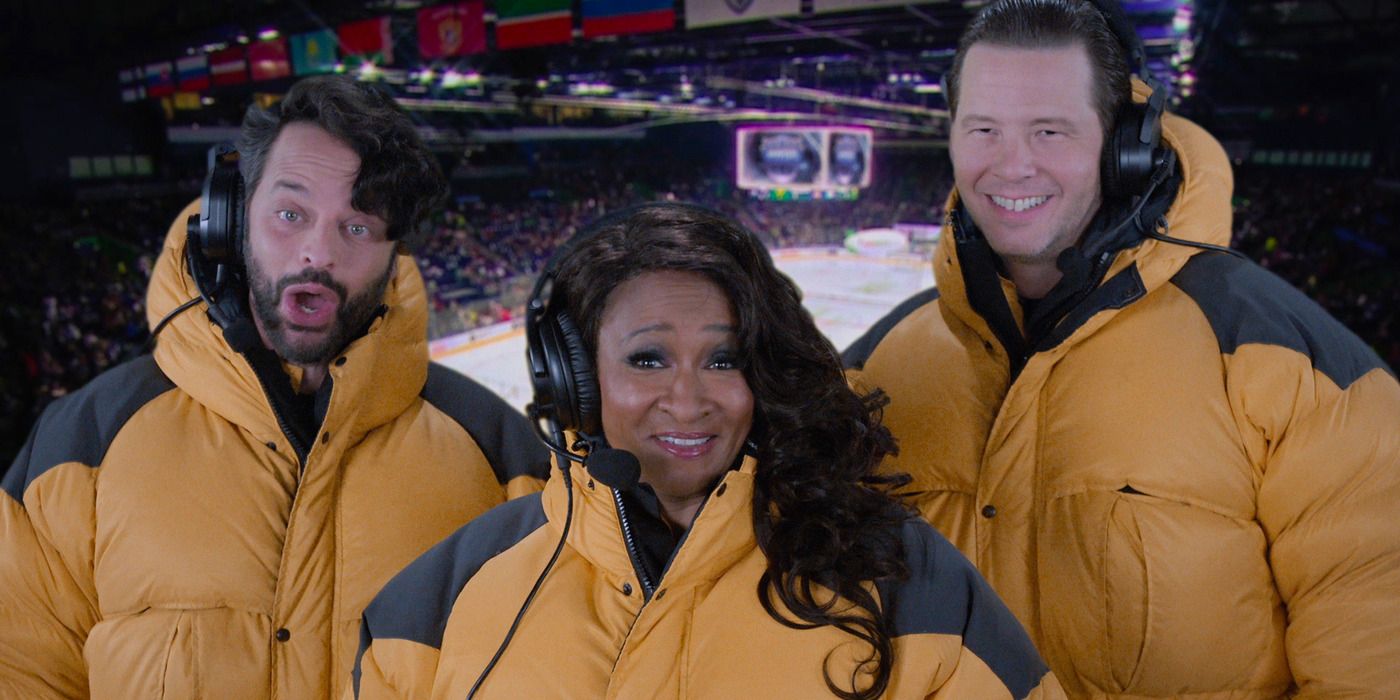 Created by: Mel Brooks
Cast: Mel Brooks, Wanda Sykes, Nick Kroll, Ike Barinholtz
This incredibly star-studded sequel to the 1981 Mel Brooks classic film History of the World, Part I was too grand and epic to be confined to a single movie. History of the World, Part II is six episodes of historically hysterical sketch comedy presented in the same variety show format as the original. The list of guest stars is through the roof and will have audiences yelling, "Hey, it's that famous comedian that I love!" And it could be anyone, including Seth Rogan (Pineapple Express), Taika Waititi (Our Flag Means Death), Jake Johnson (New Girl), Tyler James Williams (Abbott Elementary), David Duchovny (The X-Files), or even Dove Cameron (Descendants). – Tauri Miller
Super Junior: The Last Man Standing (2023-present)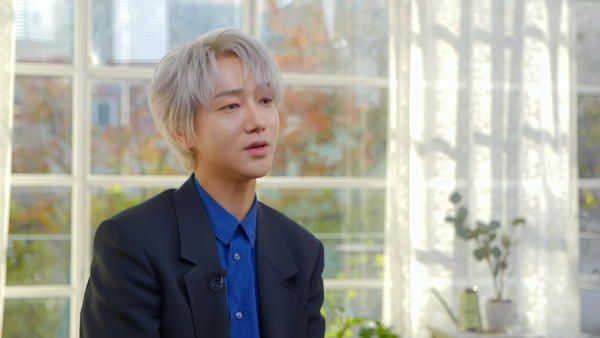 The K-Pop musical phenomenon has been taking over the world for well over a decade, ushering in the opportunity for documentaries like Super Junior: The Last Man Standing. Super Junior: The Last Man Standing brings fans behind the scenes of the unconventionally large boy band called Super Junior. This peek behind the curtain allows the band members to introduce themselves while reflecting on the impact of their 2005 debut. Offering previously unseen insight into the K-Pop industry as a whole, Super Junior: The Last Man Standing is a beautiful exploration of music, passion, and the rise of some world-class artists. – Yael Tygiel
Planet Sex with Cara Delevingne (2022-present)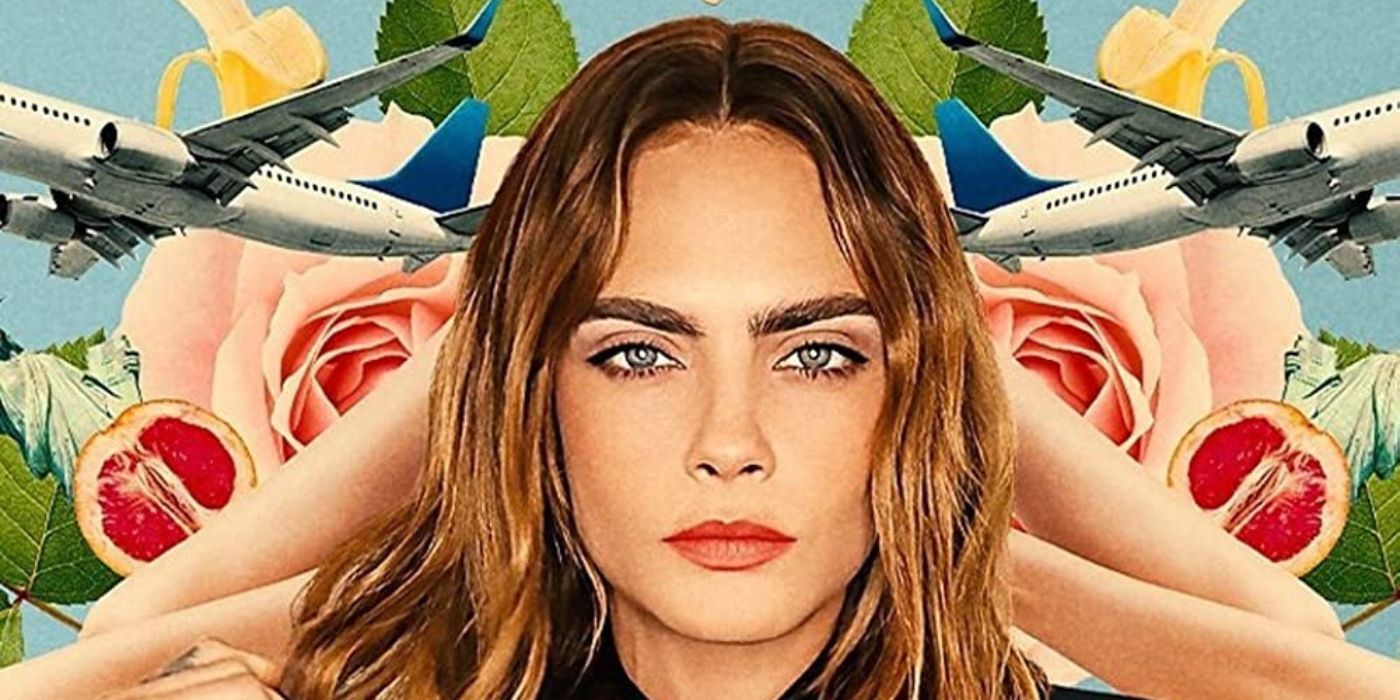 Cast: Cara Delevingne, River Gallo, Erika Lust
Model and actress Cara Delevingne (Only Murders in the Building) has always been unfiltered, blunt, and a pretty open person in general, making it no surprise that she would bring her authentically raw perspective to the exploration of human sexuality in Planet Sex with Cara Delevingne. With a curious mind, Delevingne dives into taboo issues, reveals personal experiences, and immerses herself in the investigation of truth. Over six episodes in the first season, Delevingne lightly touches on a range of topics, including gender, pornography, and monogamy, searching for honest answers concerning the pleasures, secrets, and evolution of our understanding of sexuality. – Yael Tygiel
Hardy Boys (2020-2023)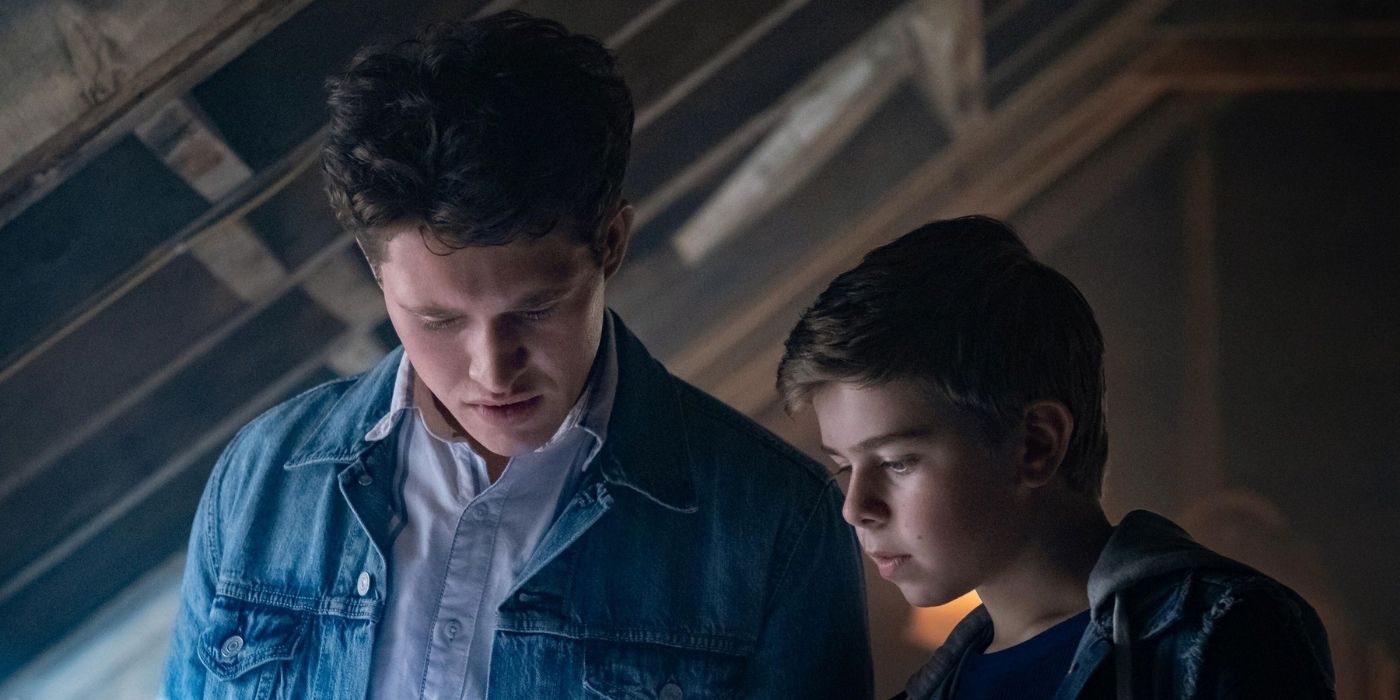 Creators: Jason Stone, Steve Cochrane
Cast: Alexander Elliot, Rohan Campbell, Jennifer Hsiung, Keana Lyn
Based on Edward Stratemeyer's classic novels, The Hardy Boys was adapted for television by Jason Stone and Steve Cochrane. A teen skewing mystery series about a couple of brothers, Frank and Joe, played by Rohan Campbell (Halloween Ends) and Alexander Elliot, respectively, The Hardy Boys follows as they investigate a tragedy that uprooted their childhoods. Joined by some friends, played by Jennifer Hsiung and Keana Lyn, Frank and Joe hunt for the truth and discover a more sinister ordeal infiltrating their quiet town. The Hardy Boys builds suspense and intrigue while staying grounded in reality and relationships, producing a captivating story that draws in viewers. – Yael Tygiel
Creator: Emma Moran
Cast: Máiréad Tyers, Sofia Oxenham, Bilal Hasna, Luke Rollason
An unexpectedly delightful comedy series, Extraordinary is the story of Jen (Máiréad Tyers), a cynical young woman whose future seems bleak — especially since she's one of the few people in the world who hasn't yet developed superpowers. Creator Emma Moran builds not only a solid foundational mythology for this fantastical super world but also provides a grounded reality for her characters to explore. Supporting Jen's journey to nowhere are her best friend and roommate, Carrie (Sofia Oxenham), and Carrie's deadbeat boyfriend, Kash (Bilal Hasna). Highlighted by clever, charmingly filthy humor, Extraordinary thrives in interpersonal relationships, flawed characters, and wonderfully realistic inclusive casting. – Yael Tygiel
The 1619 Project (2023)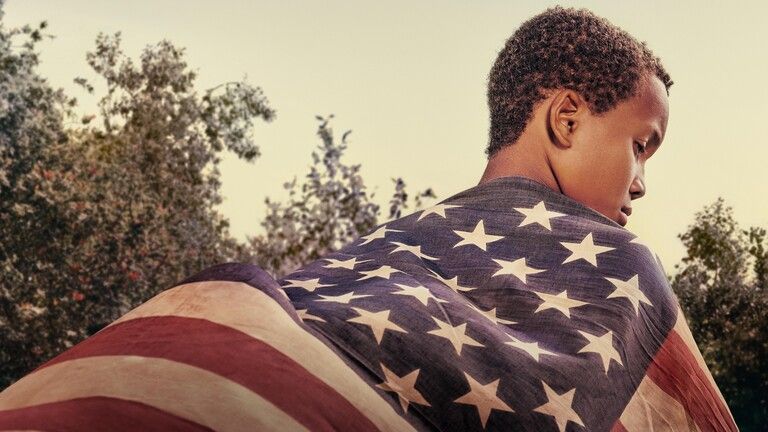 Creator: Nikole Hannah-Jones
Cast: Nikole Hannah-Jones
The 1619 Project is a powerful, six-episode docuseries from Pulitzer Prize-winning journalist Nikole Hannah-Jones. Centered around the consequences of slavery, the unflinching series touches on polarizing topics like democracy, capitalism, and justice. The 1619 Project is a groundbreaking confrontation of our nation's history intended for Americans of all backgrounds. Through personal stories, along with historical moments and recent events, The 1619 Project finds an incredibly moving way to make delicate and deliberate connections. Unpacking experiences, The 1619 Project is a critically important series that aims to empower audiences with reframing, understanding, and raw access to American history. – Yael Tygiel
Superstore (2015-2021)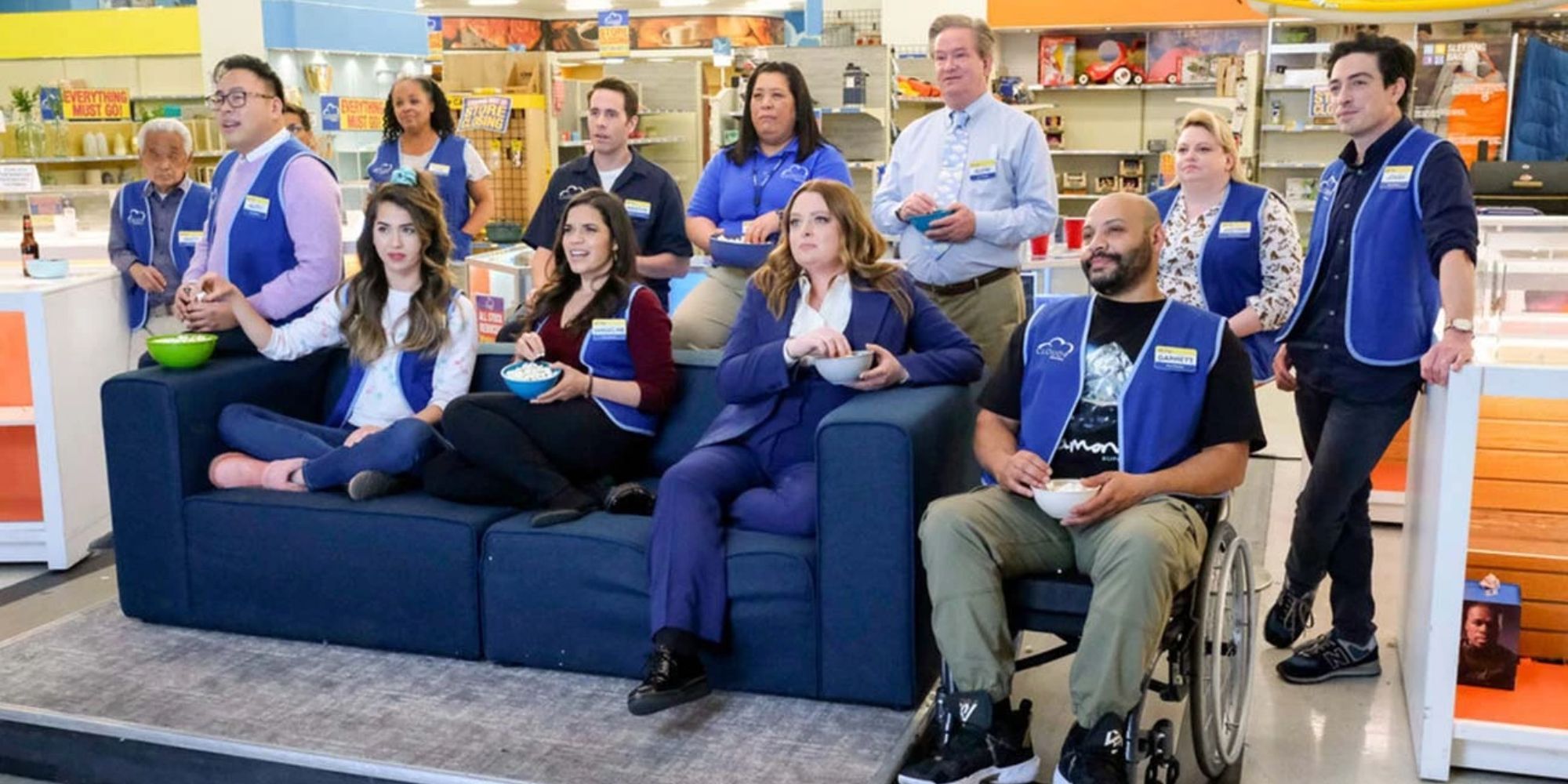 Created by: Justin Spitzer
Cast: America Ferrera, Ben Feldman, Mark McKinney, Lauren Ash, Colton Dunn
If you love shows like The Office and Parks and Recreation, you'll fall for Superstore in a heartbeat. The half-hour NBC comedy series ran for six seasons and is a workplace comedy that takes place in a fictional Big Box store in St. Louis. America Ferrera plays one of the store's veteran employees who works hard to make a living for her husband and daughter; Ben Feldman is a new hire fresh out of college whose naive optimism bumps up against the harsh realities of working retail. Indeed, anyone who's worked retail will relate hard to the struggles of the characters in Superstore, which hits that sweet spot of funny and emotional that made shows like The Office so irresistible. – Adam Chitwood
Schitt's Creek (2015-2020)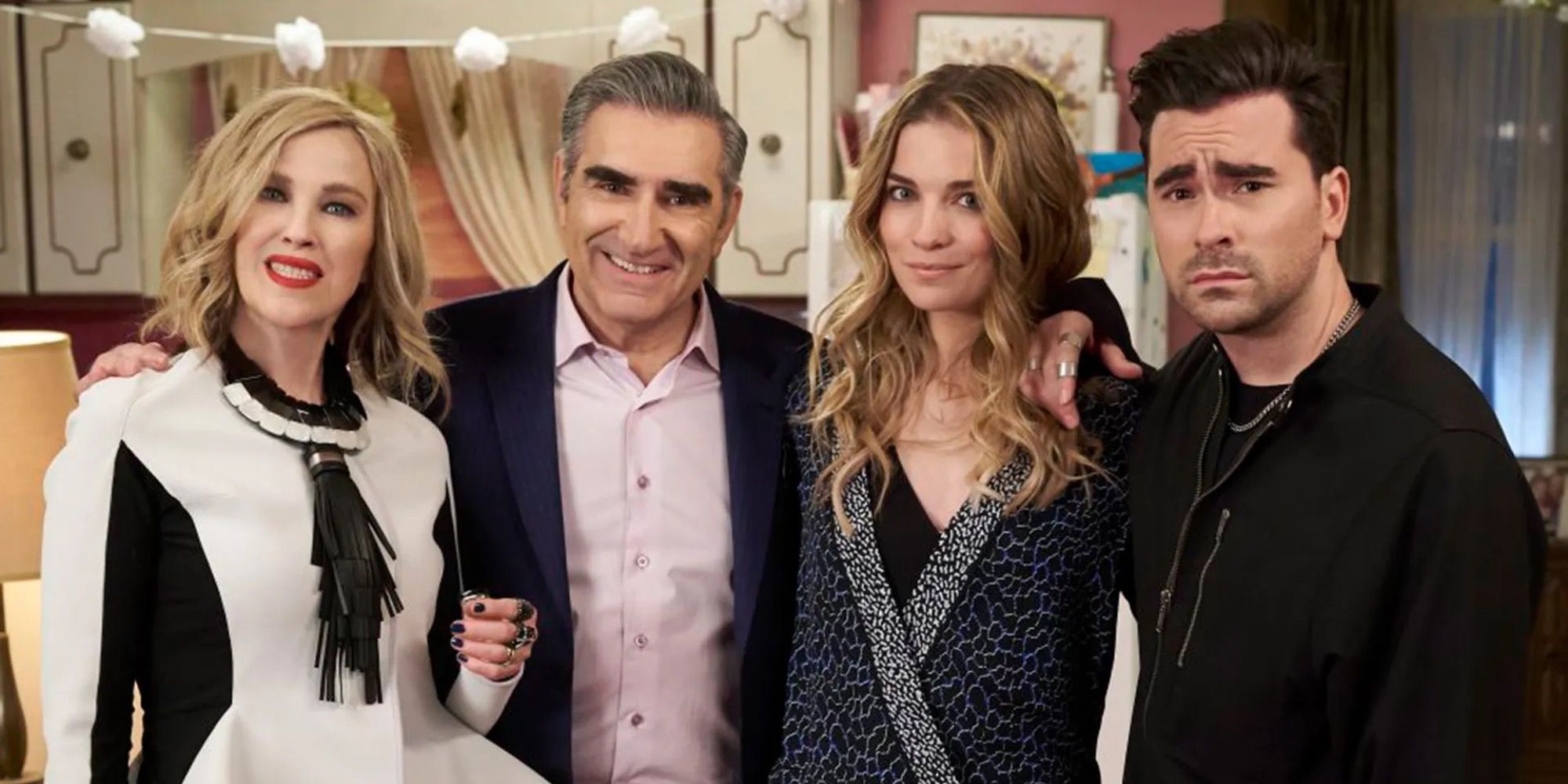 Created by: Daniel Levy and Eugene Levy
Cast: Eugene Levy, Catherine O'Hara, Daniel Levy, Annie Murphy, Emily Hampshire, Chris Elliott, and Jenn Robertson
If you want to watch a TV show that's bound to make you feel happy and warm, watch Schitt's Creek ASAP. The Emmy-winning Canadian series follows a wealthy family who loses everything and is forced to move to a tiny, backwoods town where they own a rundown motel.They slowly begin to accept their new lives and even love their new town and its citizens, despite their many, many quirks, and it's that focus on humanity that really makes this one special. This is the perfect feel-good TV. – Adam Chitwood
Koala Man (2022-present)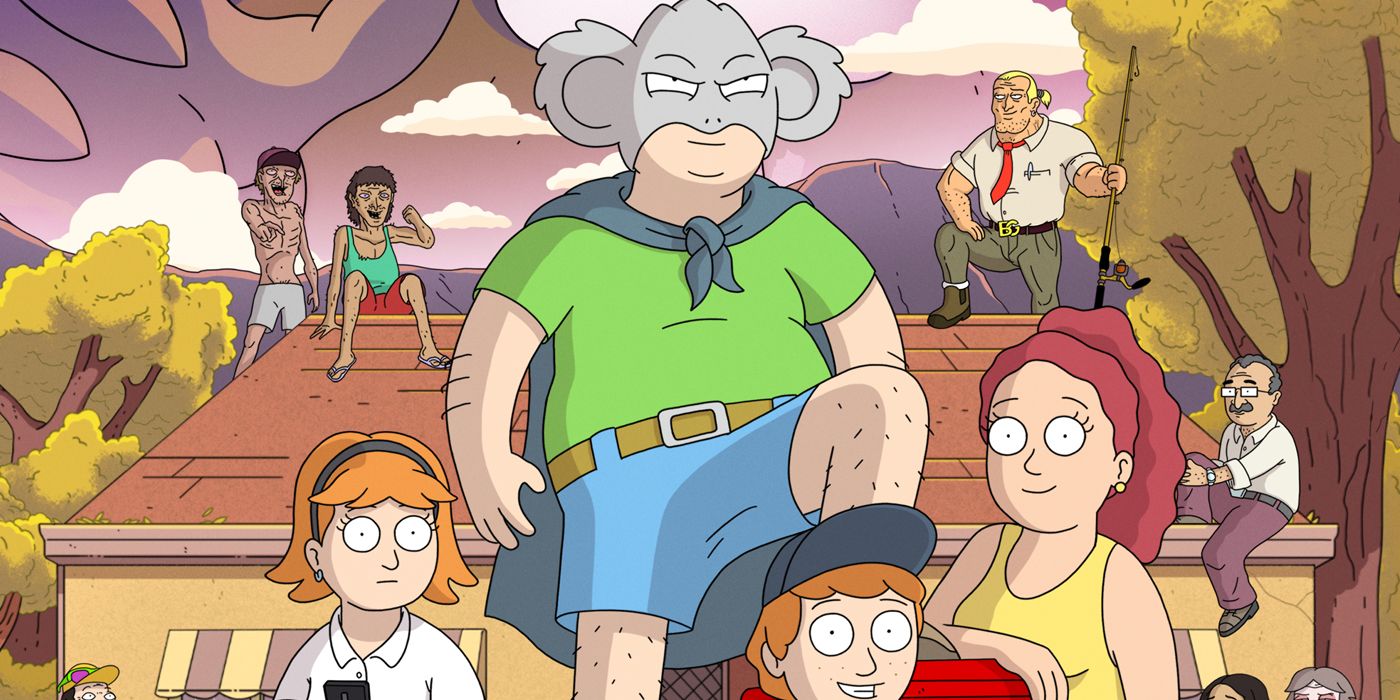 Creator: Michael Cusack
Cast: Michael Cusack, Sarah Snook, Hugh Jackman, Jemaine Clement, Demi Lardner
Created by and starring Michael Cusack, Koala Man is a hilarious, adult animated comedy about a middle-aged family man named Kevin – who is also a bumbling wannabe hero named Koala Man. After mediocre attempts at protecting his town from petty criminals, Koala Man is finally called upon when real evil is unleashed in Australia. Produced by the clever people behind Rick and Morty and Solar Opposites, Koala Man features a selection of brilliant Australian actors such as Sarah Snook (Succession) and Hugh Jackman (X-Men), as well as New Zealander Jemaine Clement (Men in Black 3). – Yael Tygiel
on bbc news
on hindi news
on the news today
on channel 7 news
ôrf news
campo grande news ônibus
ôpera news
campo grande news greve de ônibus
l1 news horário dos ônibus
l1 news ônibus
lago azul news ônibus
news österreich
news österreich heute
news österreich aktuell
news öffentlicher dienst
news österreich corona
news öl
news österreich orf
news ö3
news österreich heute aktuell
news österreich sport
ö24 news
ölpreis news
öbb news
ösv news
österreich news krone
övp news
özil news
öffentlicher dienst news 2023
österreich promi news