From crime sagas to gritty superhero series, discover your next drama binge.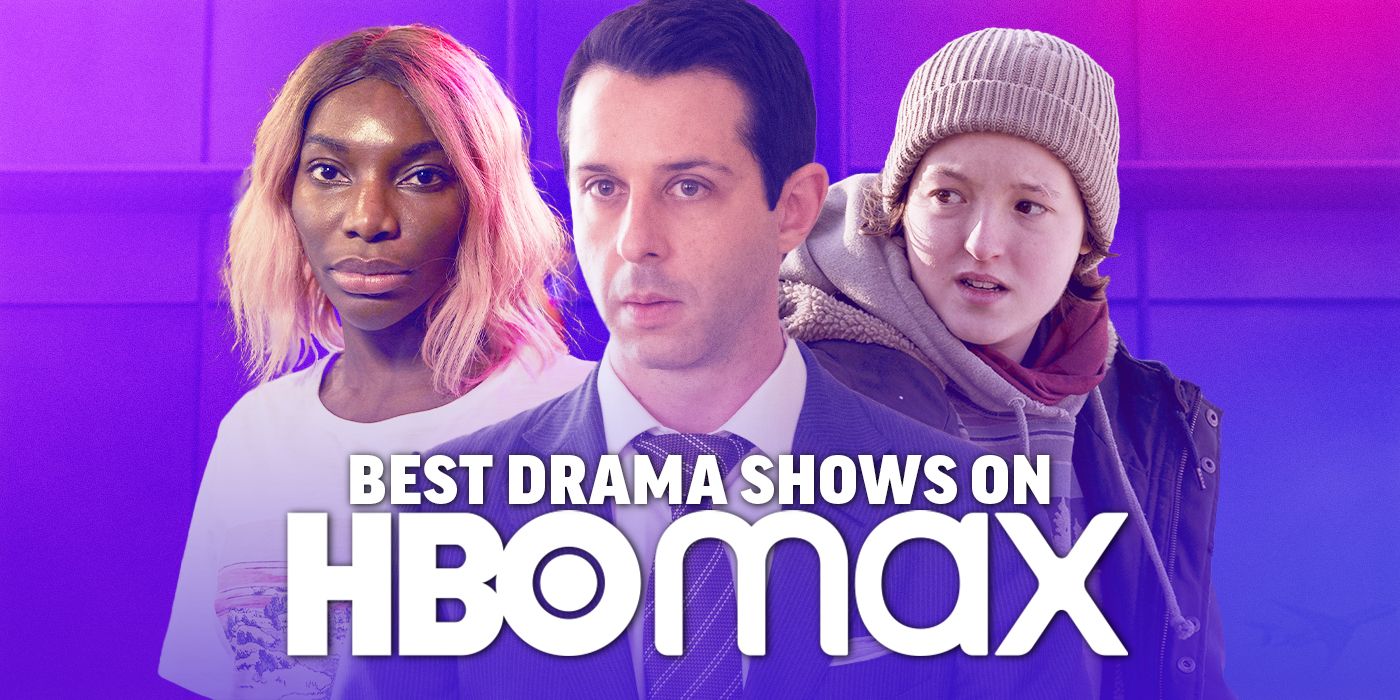 Everyone could use a little drama in their lives, and HBO Max is the perfect place to get your fix. HBO practically pioneered the model for high-quality, character-driven premier television series, so it's no surprise they've got the best picks. Whether it be crime dramas, sci-fi serials, or a comedic show with a heaping helping of heart, they've got what you need. Here are the best drama shows on HBO Max.
For more recommendations, check out our list of the best shows and movies on HBO Max.
Editor's note: This article was updated August 2023 to include Love & Death.
RELATED: The Best Drama Shows on Netflix
18
OZ (1997-2003)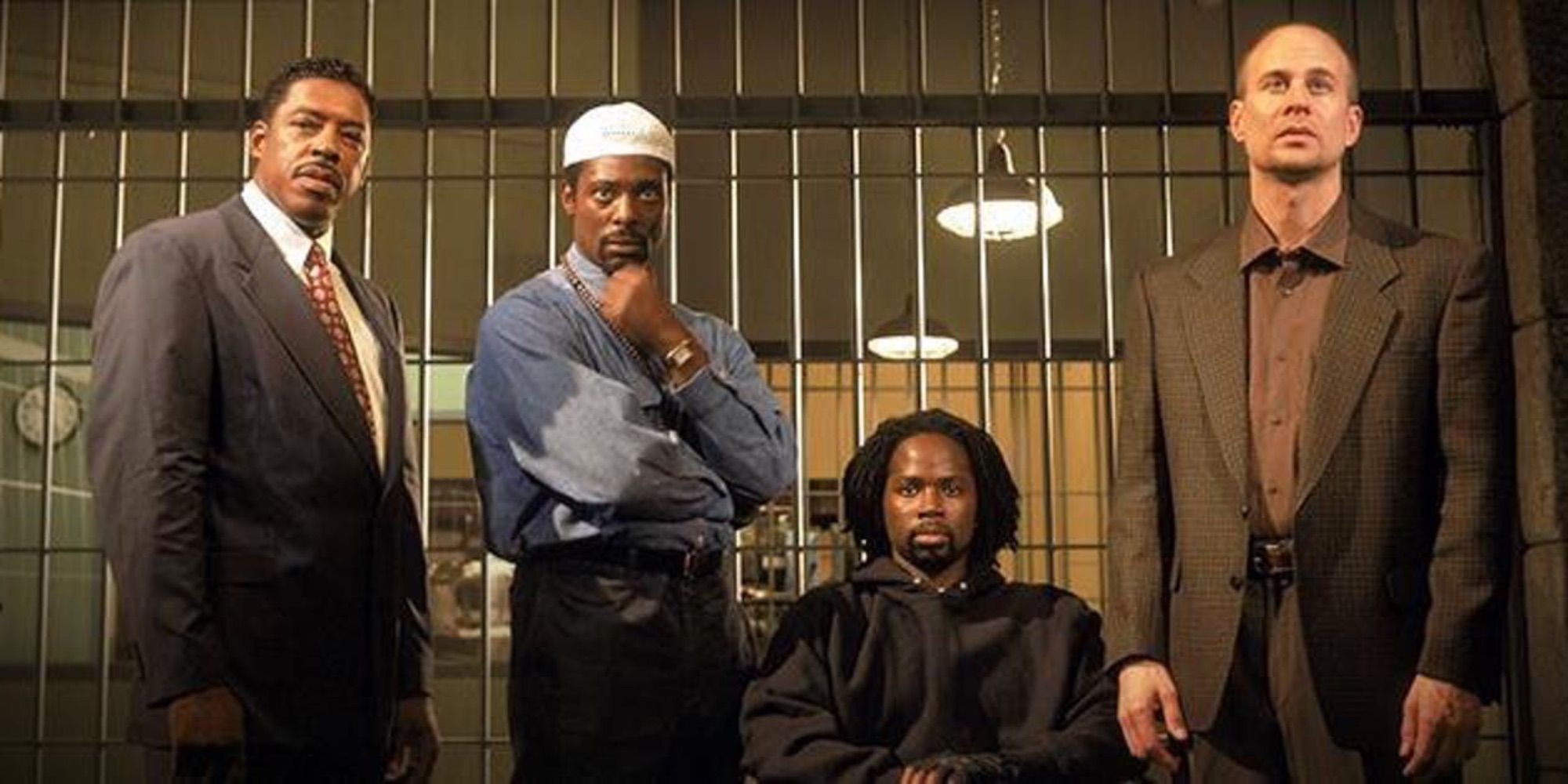 Cast: Ernie Hudson, J.K. Simmons, Lee Tergesen
It only feels right that we start with the first hour-long drama produced by HBO that kicked off a decades-long trend of prestige television. OZ is a gripping, sometimes uncomfortable watch that takes place in a fictional prison called Oswald State Correctional Facility. The series pushed the boundaries of what was allowed on television in the late 90s and tackles serious issues that plague the prison industrial system, like sexual assault, racism, gang violence, and corrupt prison management. Many of the topics covered are still relevant in our current prisons — if not worse. Eagle-eyed viewers will also marvel at the plethora of recognizable talent that graces the prison walls, including J.K. Simmons (Whiplash), Ernie Hudson (Ghostbusters), Kirk Acevedo (12 Monkeys), B.D. Wong (Law & Order: SVU), and Rita Moreno (West Side Story).
17
Love & Death (2023)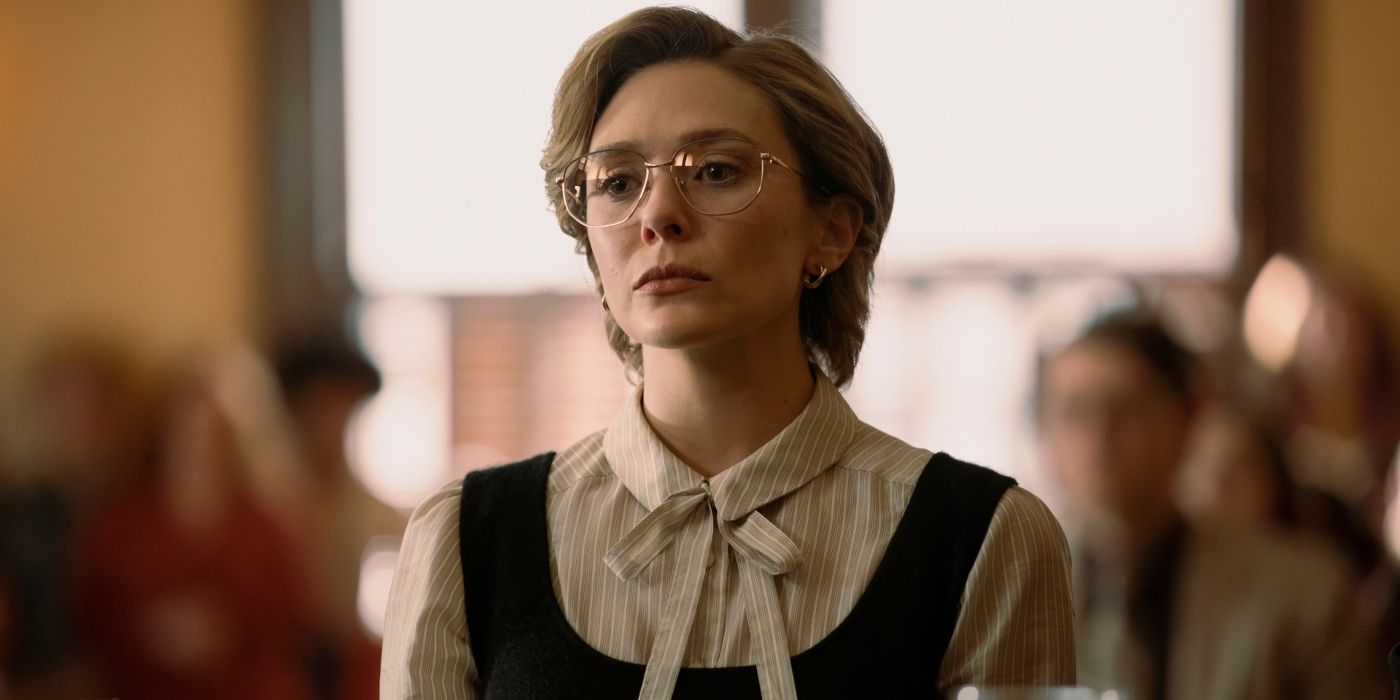 Cast: Elizabeth Olsen, Lily Rabe, Jesse Plemons
Love & Death is a captivating limited series from legendary television icon David E. Kelley (Big Little Lies). Based on a horrific true story, Love & Death stars Elizabeth Olsen (WandaVision) as Candy Montgomery, a seemingly idyllic wife who, along with her husband, Pat, played by Patrick Fugit (Almost Famous), disrupt their quiet life in a small town in Texas. Olsen's stellar performance as the unexpectedly vicious woman is absolutely compelling despite its unavoidable comparison to Jessica Biel's take on the tragic story in Hulu's Candy. With an impressive supporting cast, which includes Jesse Plemons and Lily Rabe, Love & Death brutally mesmerizes, making it hard for audiences to watch and even harder for them to look away. – Yael Tygiel
16
Station Eleven (2021-2022)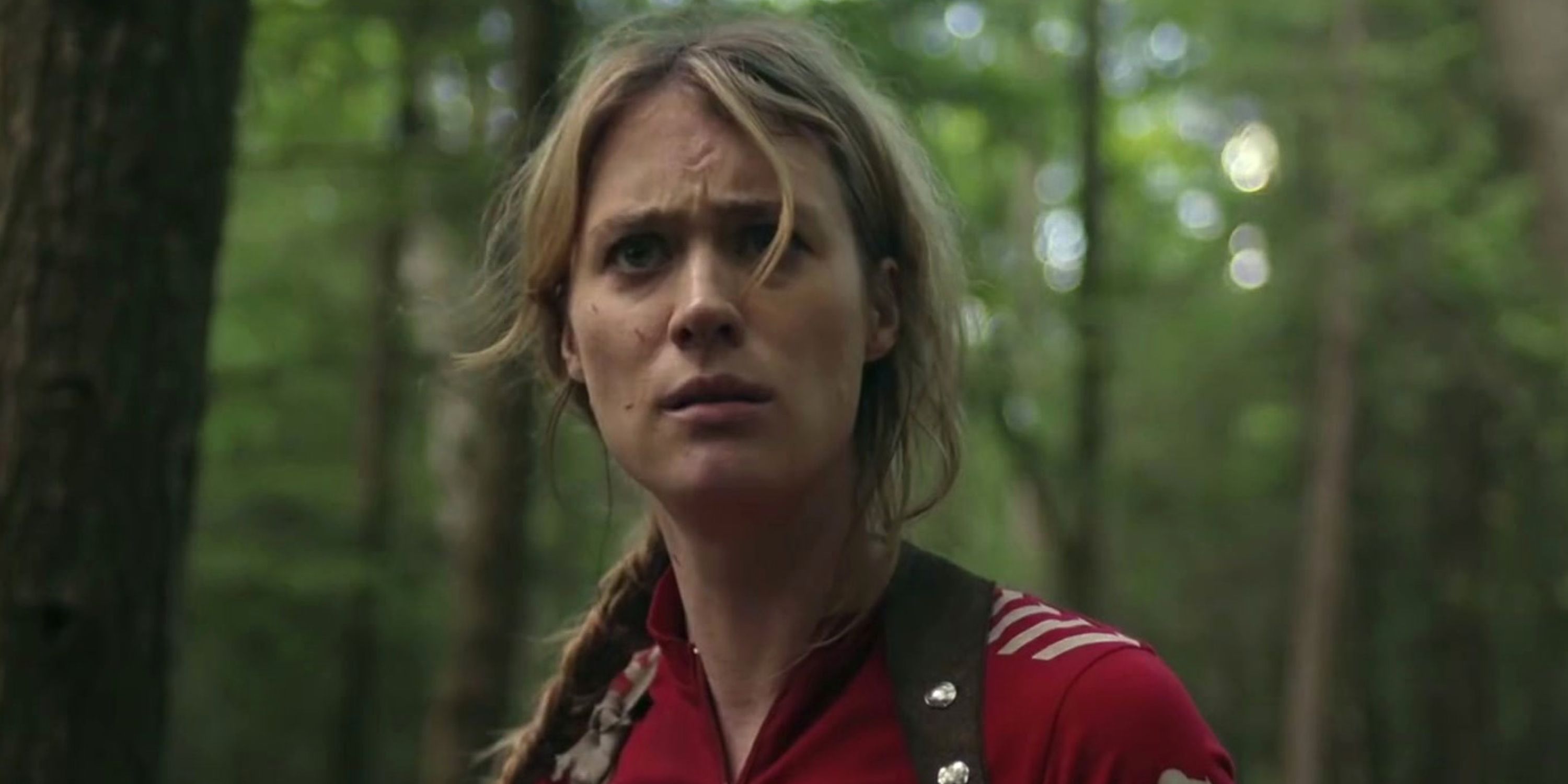 Creator: Patrick Somerville
Cast: Mackenzie Davis, Himesh Patel, Daniel Zovatto, David Wilmot, Matilda Lawler
Based on the hit novel by Emily St. John Mandel, Station Eleven is a post-apocalyptic miniseries that takes place 20 years after a pandemic brings about societal collapse. The show follows a group of traveling performers that wander the lands looking for survivors and people in need of a little levity in an unceasing world of rugged survival. Unfortunately, not all the survivors they find are as benevolent as their little caravan of found family. You might be thinking, "Too soon!" But, naw! It's just the catharsis we need – a story of hope and camaraderie in the wake of disaster where the key to survival is to care for your fellow man.
15
All Rise (2019-present)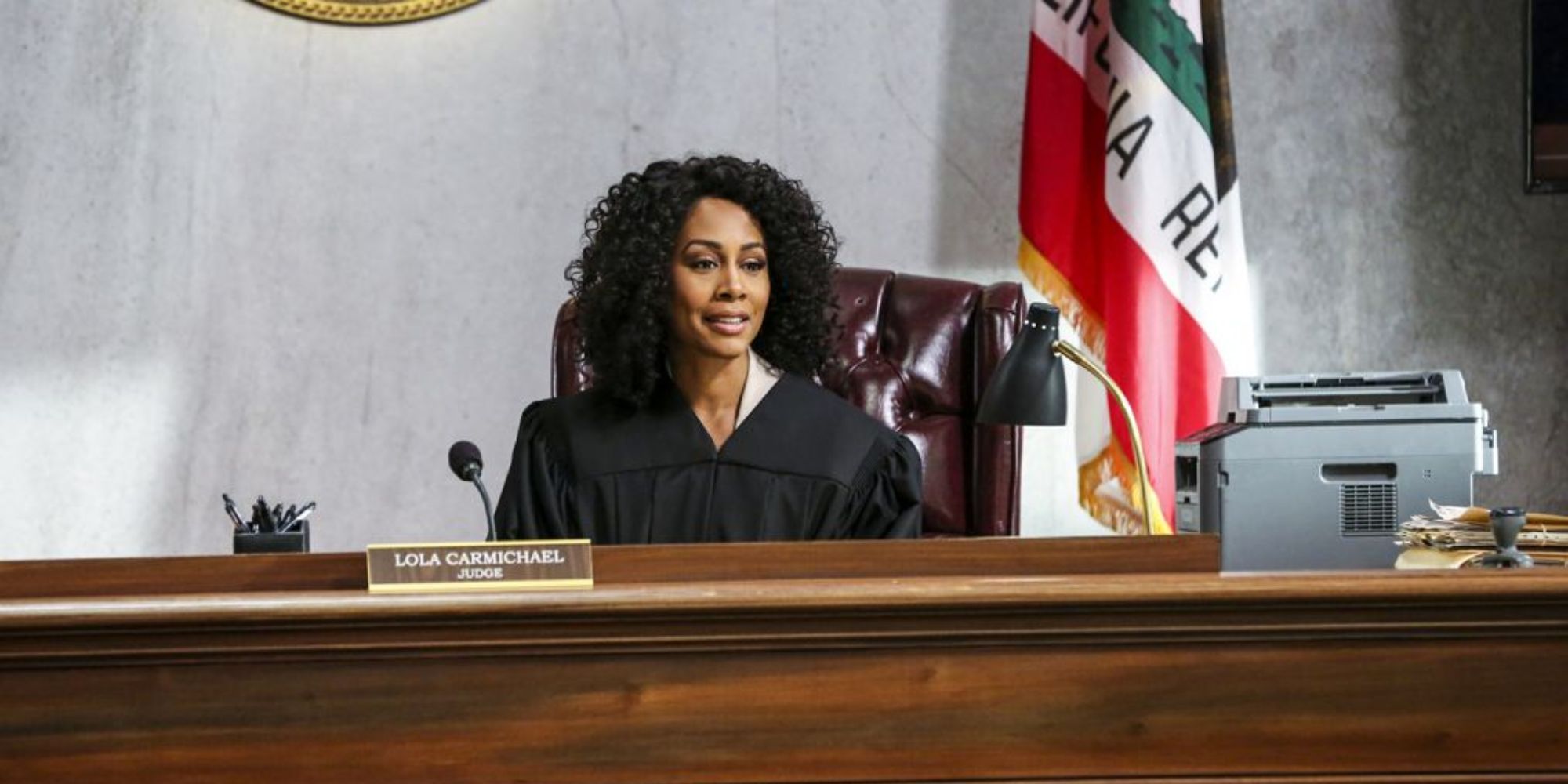 Created By: Greg Spottiswood
Cast: Simone Missick, Wilson Bethel, Jessica Camacho
All Rise is one of the most hopeful and inspiring crime dramas produced in the last decade. The series takes a realistic view of the bureaucracy and uphill battles that citizens face in the criminal justice system while presenting solutions with wonderfully pragmatic optimism. Simone Missick (Luke Cage) brings warmth (and a little sass) to her role as the lead, Judge Lola Carmichael, who approaches her seat at the bench with compassion and an unprecedented empathy that her colleagues constantly try to suppress. But it's not just Missick that shines — the whole cast radiates a natural chemistry that keeps the show feeling light even when shining a light on the real failings within the US court systems.
14
Boardwalk Empire (2010-2014)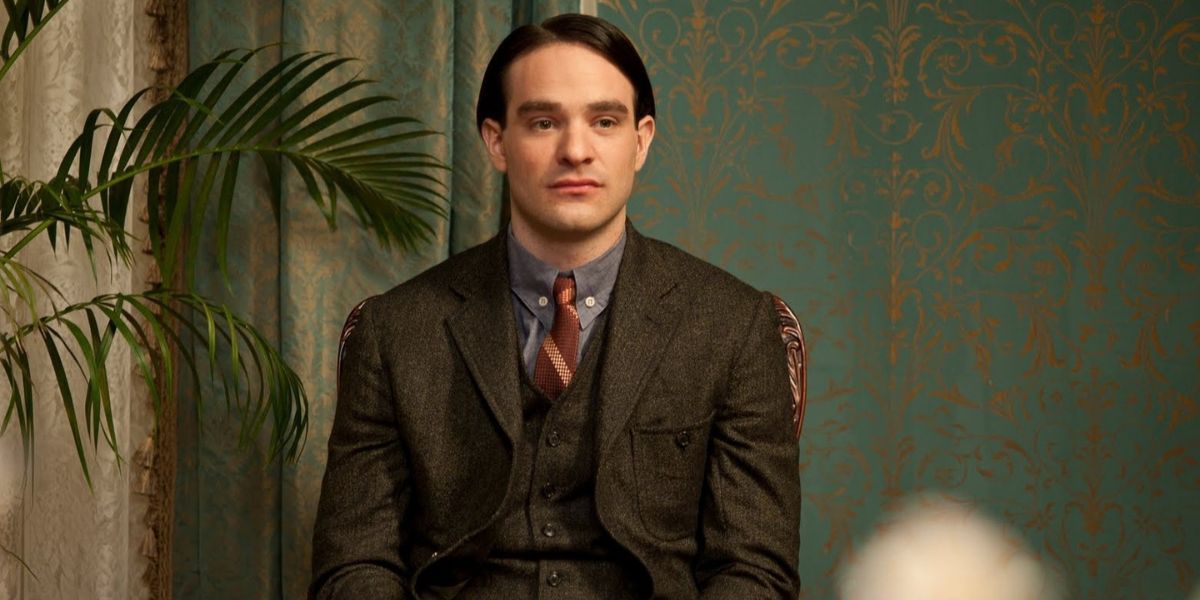 Created By: Terence Winter
Cast: Steve Buscemi, Kelly Macdonald, Michael Shannon
After years of writing on the HBO hit series The Sopranos, series creator Terence Winter stepped up to helm this thrilling period crime drama set during the 1920s Prohibition Era. Steve Buscemi (Reservoir Dogs), who worked with Winter on-screen and behind the scenes of The Sopranos, is a wonderfully engaging lead who shows immense range and depth as the corrupt politician Enoch "Nucky" Thompson. Boardwalk Empire is full of twists and turns as the battle to become the top bootlegger of Atlantic City, New Jersey, pits mobsters, the police, and the government in a life-and-death struggle to come out on top.
13
Chernobyl (2019)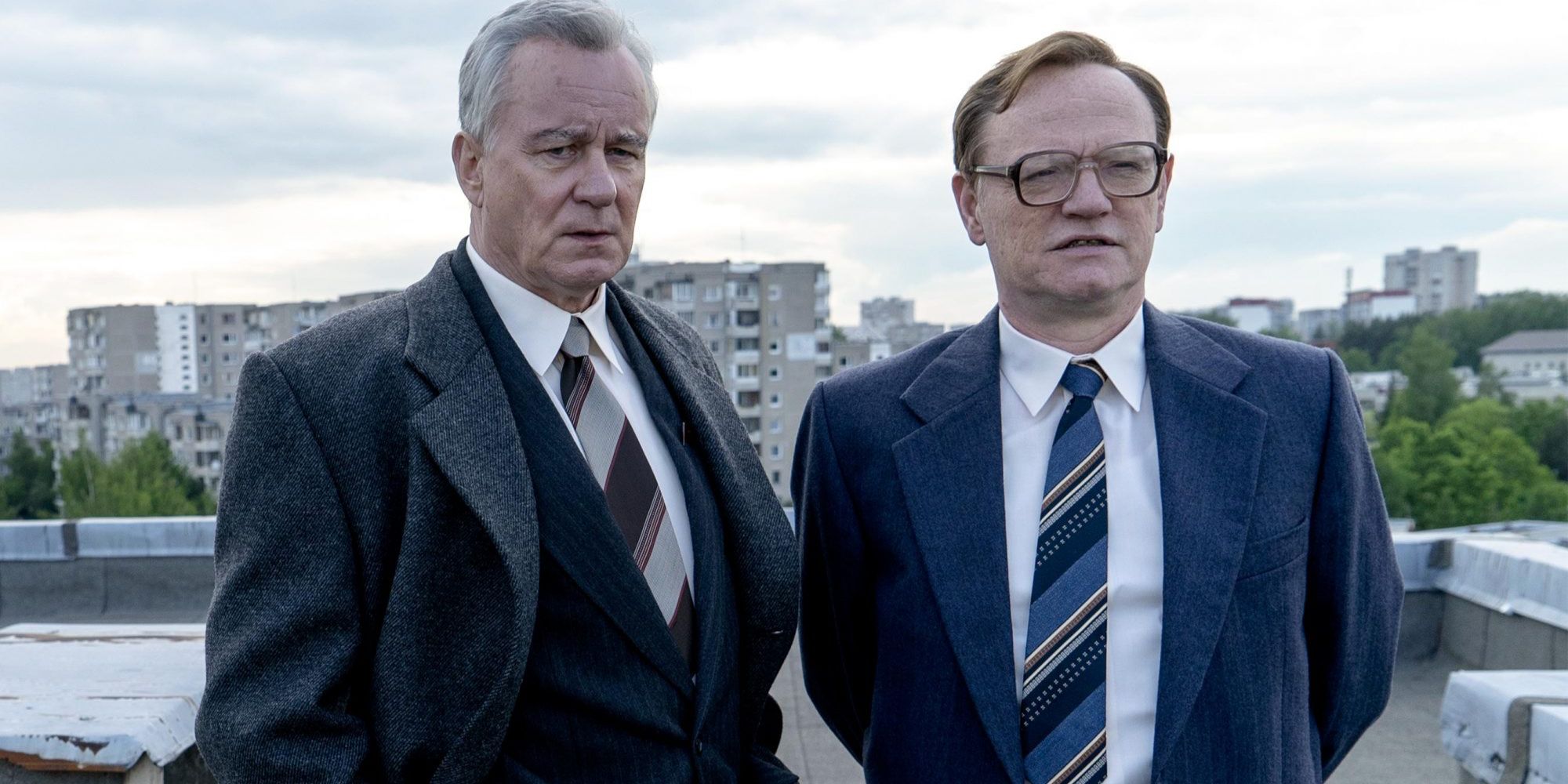 Cast: Jessie Buckley, Jared Harris, Stellan Skarsgård
Chernobyl is not for the faint of heart, but this dramatization of the true events of the 1986 nuclear plant disaster is a masterpiece of storytelling from the first frame to the very last. Radiating with a cast of amazing actors, including Stellan Skarsgård (Andor), Jared Harris (Lincoln), Barry Keoghan (Eternals) and Emily Watson (God's Creatures), the series explores the disaster from all angles, from the common man affected by the radioactive fallout to the top government officials trying to cover it up. Creator Craig Mazin (The Last of Us) creates a timeless story that stresses the importance of transparency and truth that rings even louder in our modern era of misinformation and political scandal.
12
Doom Patrol (2019-2023)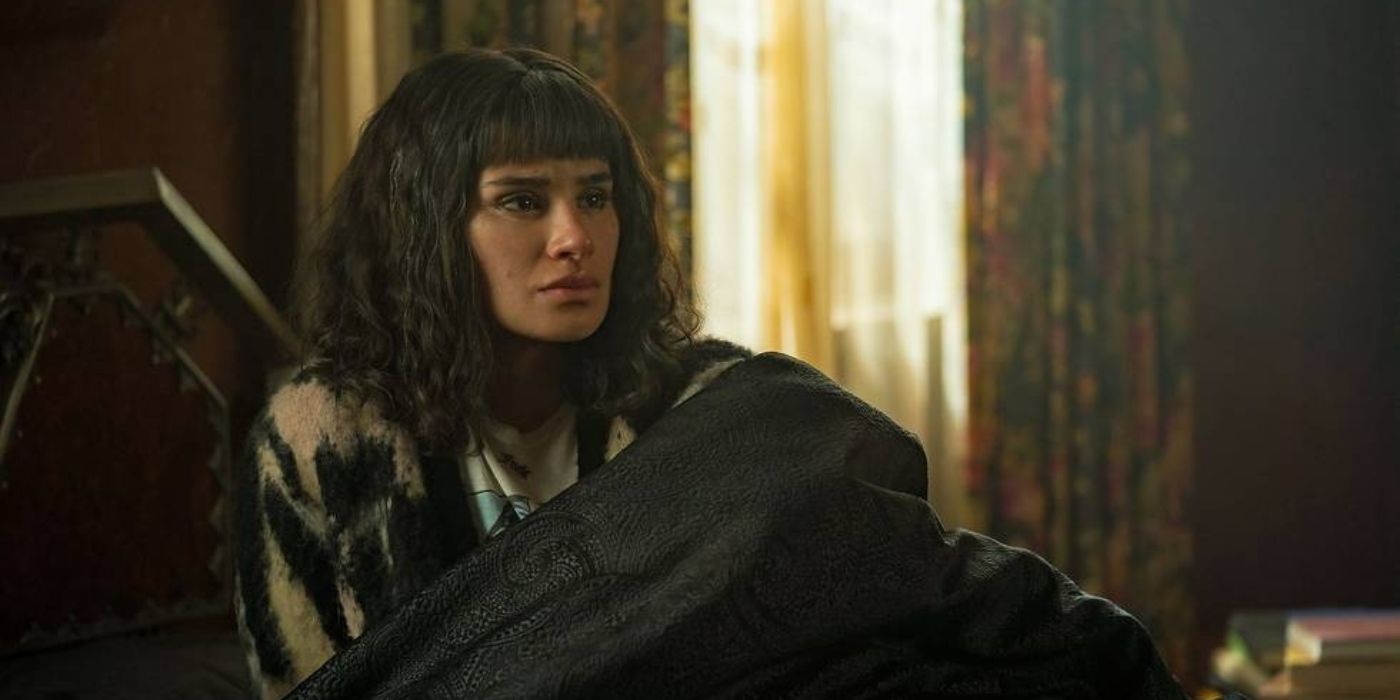 Created By: Jeremy Carver
Cast: Diane Guerrero, April Bowlby, Matt Bomer, Brendan Fraser
Based on the DC Comics superhero team, Doom Patrol is a wildly unique story that hides its gruff dive into the ways people deal with trauma behind a barrage of wackiness. Creator Jeremy Carver (Supernatural) adapts the rag-tag group of metahumans into dysfunctional, reluctant heroes that can't help but screw up time after time on their journey to become better versions of themselves. Between the ghost orgies, living streets, and carnivorous butts, there are touching themes about living your truth, taking responsibility for who you hurt, and what it means to be a positive force in the world. It's a rare gem that everyone who enjoys drama and irreverent comedy will love.
11
Succession (2018-2023)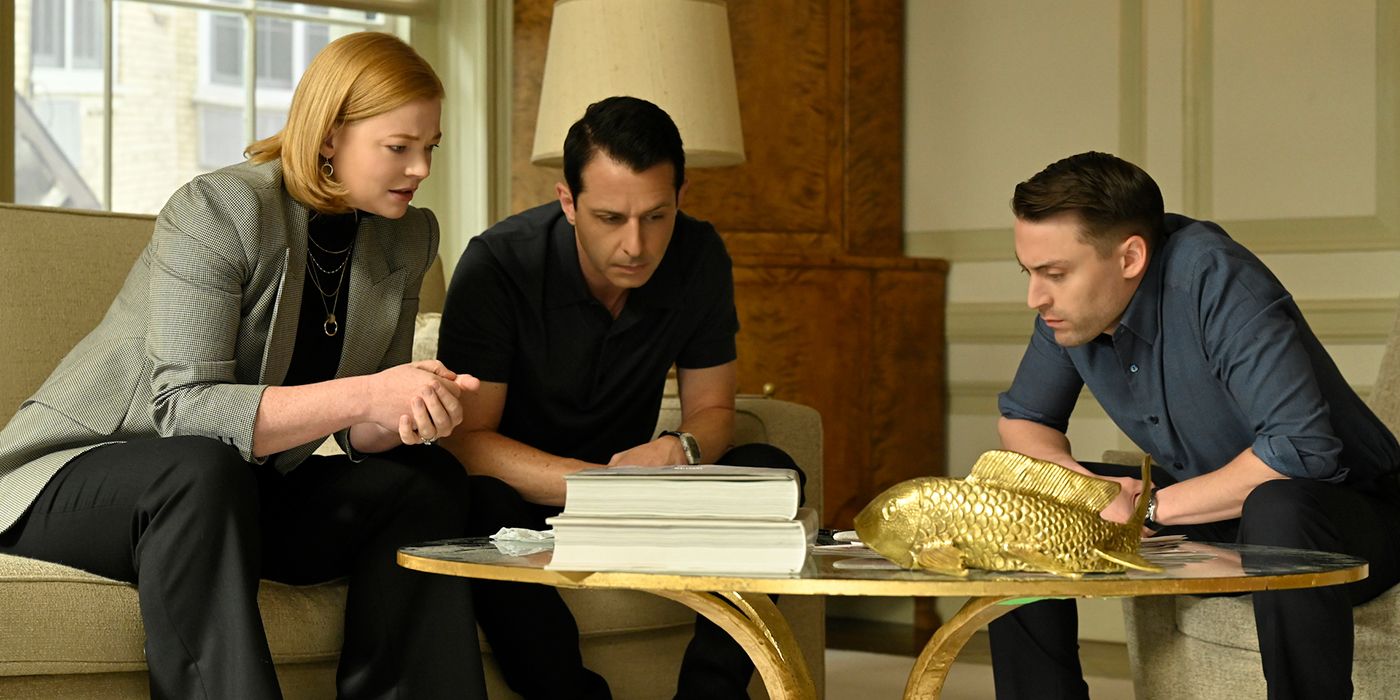 Cast: Brian Cox, Jeremy Strong, Sarah Snook
Succession's premise is basic enough. It's about an influential, ultra-wealthy family that owns a powerful media and entertainment company. Its main conflict comes from who will run the company after the CEO Logan (Brian Cox) passes away. Three of his children, Kendall (Jeremy Strong), Roman (Kieran Culkin), and Shiv (Sarah Snook), are all in the mix — as well as a plethora of others who want a piece of the action, including Shiv's husband Tom (Matthew Macfadyen) and loyal Gerri (J. Smith-Cameron). What really sets it apart, however, is the writing. Jesse Armstrong masterfully makes us care about these insufferable people with sharp, cutting humor and unexpectedly emotional moments. In addition to its impeccable scripts, the acting and directing are top-tier. It's an Emmy darling for a reason, people. – Taylor Gates
10
I May Destroy You (2020)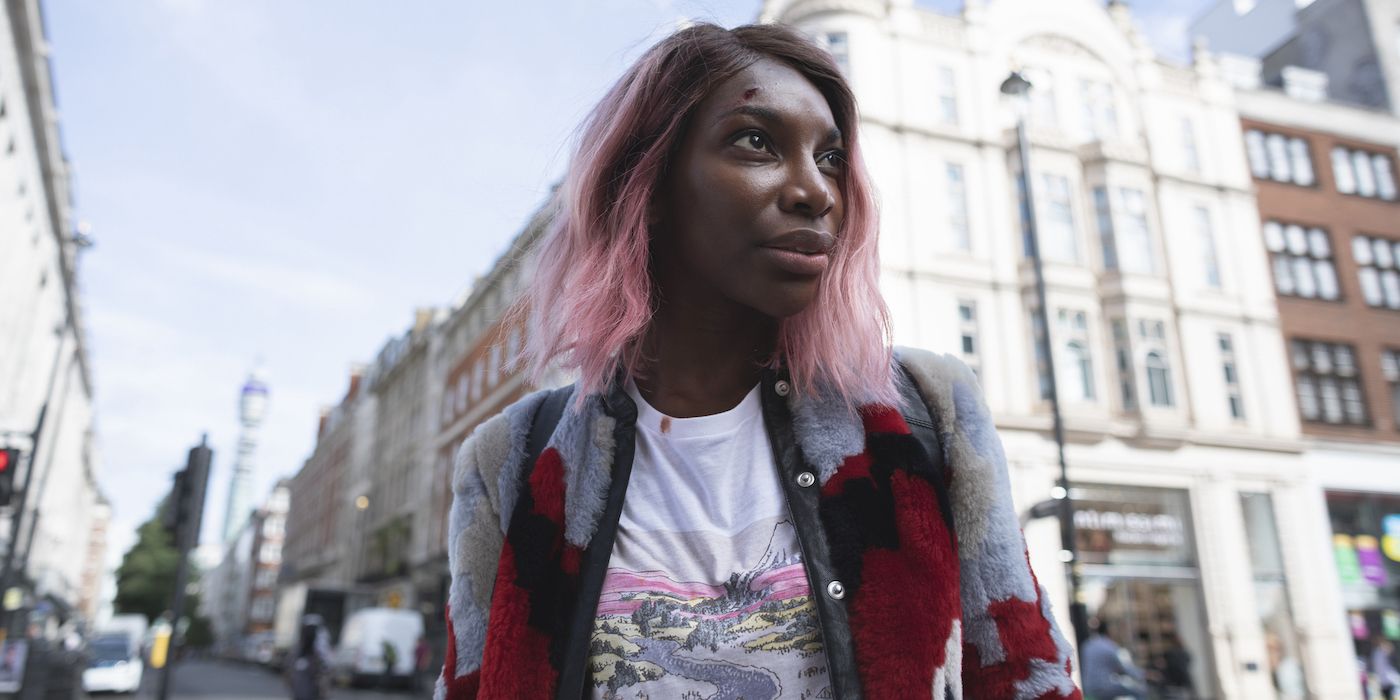 Created By: Michaela Coel
Cast: Michaela Coel, Weruche Opia, Paapa Essiedu
Creator Michaela Coel (Chewing Gum) delivers one of the most entertaining series out there that makes a story about sexual assault as palatable as possible without diminishing the message and effects of such a horrible act. That said, consider this a trigger warning that the series does not shy away from its central premise of Coel's character Arabella trying to rebuild her life after a night of partying ends in tragedy. I May Destroy You has its comedic moments, as is to be expected from anything with Coel at the helm, but it really grounds itself in the reality that it creates from the first episode. Furthermore, the series is enhanced by the predominantly Black cast that is often underrepresented in stories like this, adding a level of representation for the many Black women who have been in Arabella's shoes.
9
The Last of Us (2023-present)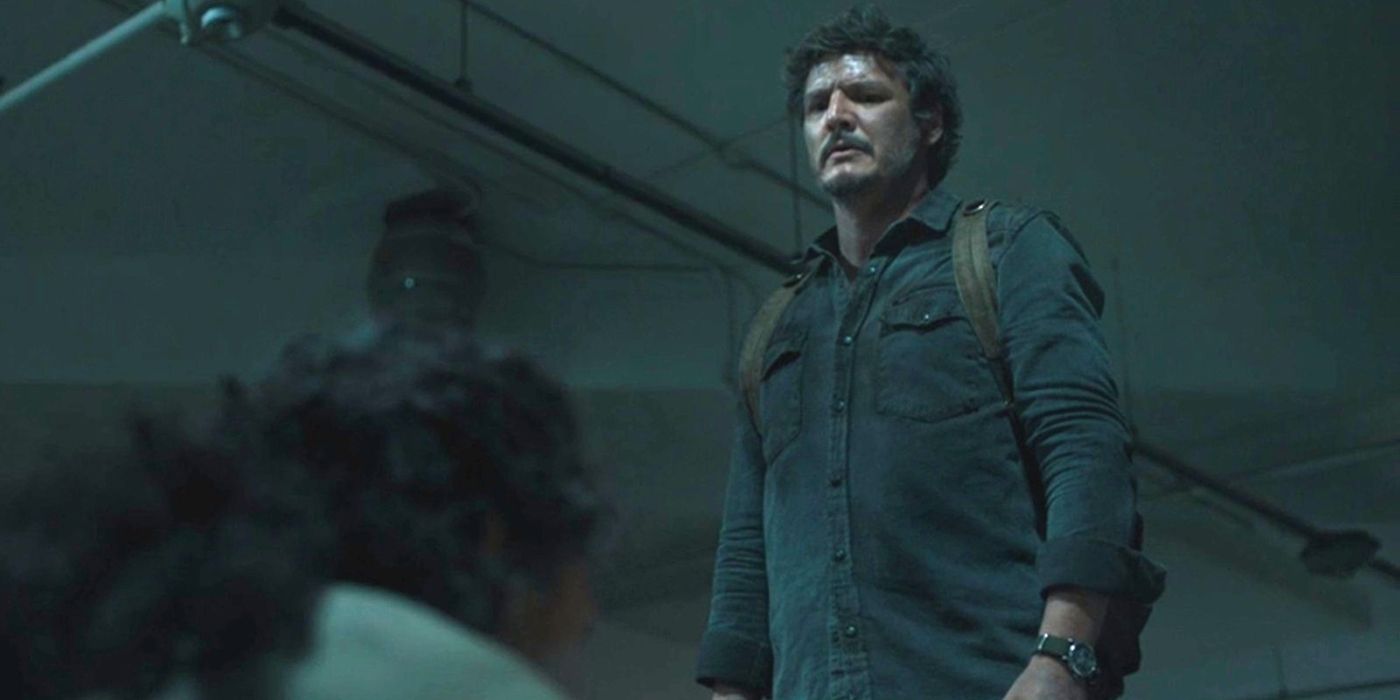 Created By: Neil Druckmann, Craig Mazin
Cast: Pedro Pascal, Bella Ramsey, Anna Torv
Video game adaptations are a difficult venture, and it's easy to miss the mark, but The Last of Us is one of the best ever created and has set a new standard moving forward. Creator Craig Mazin (Chernobyl) combines his keen eye for great storytelling with that of the original game's writer Neil Druckmann to embrace the new medium. Together, they build on the lore of the post-apocalyptic world where a cordyceps fungus devastates the human population by turning them into zombie-like infected and interweave themes like the necessity for love in hopeless situations, healing from tragedy through community, and the dangers of blind vengeance. Plus, leads Pedro Pascal (The Mandalorian) and Bella Ramsey (Game of Thrones) act their butts off, sucking you into their harrowing and emotional journey across the country.
8
Fringe (2008-2013)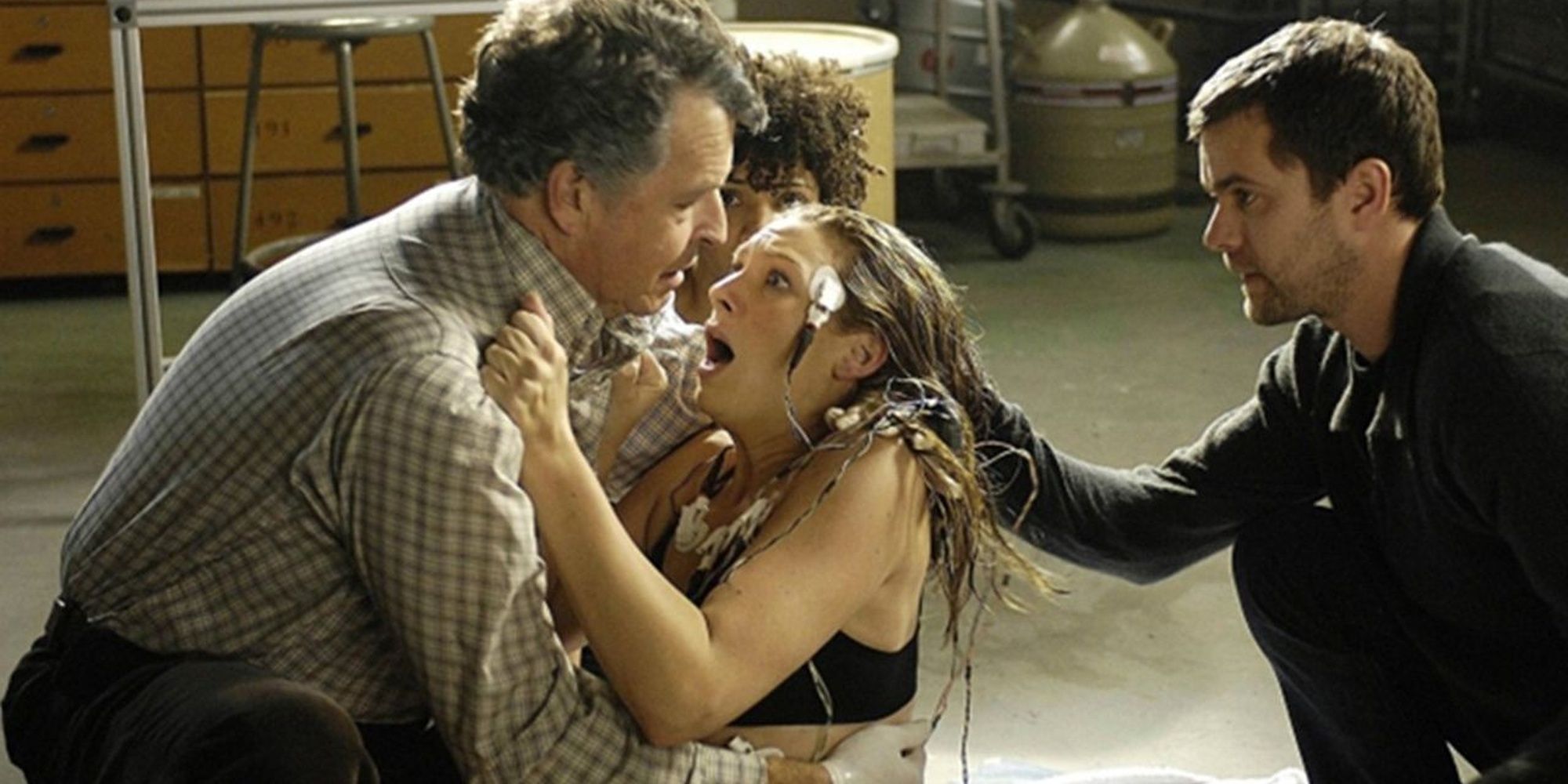 Created By: J.J. Abrams, Alex Kurtzman, Roberto Orci
Cast: Anna Torv, Joshua Jackson, John Noble
Fringe is an amazing sci-fi series that was vastly underappreciated while it was airing but has since gained a cult following. The show starts off as a variation on The X-Files' Monster of the Week format, using fringe science as the basis for phenomena, but it soon spirals into a complicated web of conspiracies that threaten to tear apart the very foundations of the universe. The premise alone is enough to make an engaging show, but the highlight of the series is the character work of the main cast, especially Anna Torv's Agent Olivia Dunham, who's tasked with solving the string of supernatural events, and John Noble's Dr. Walter Bishop, the quirky mad scientist who somehow seems to be connected to these random occurrences.
7
Lovecraft Country (2020)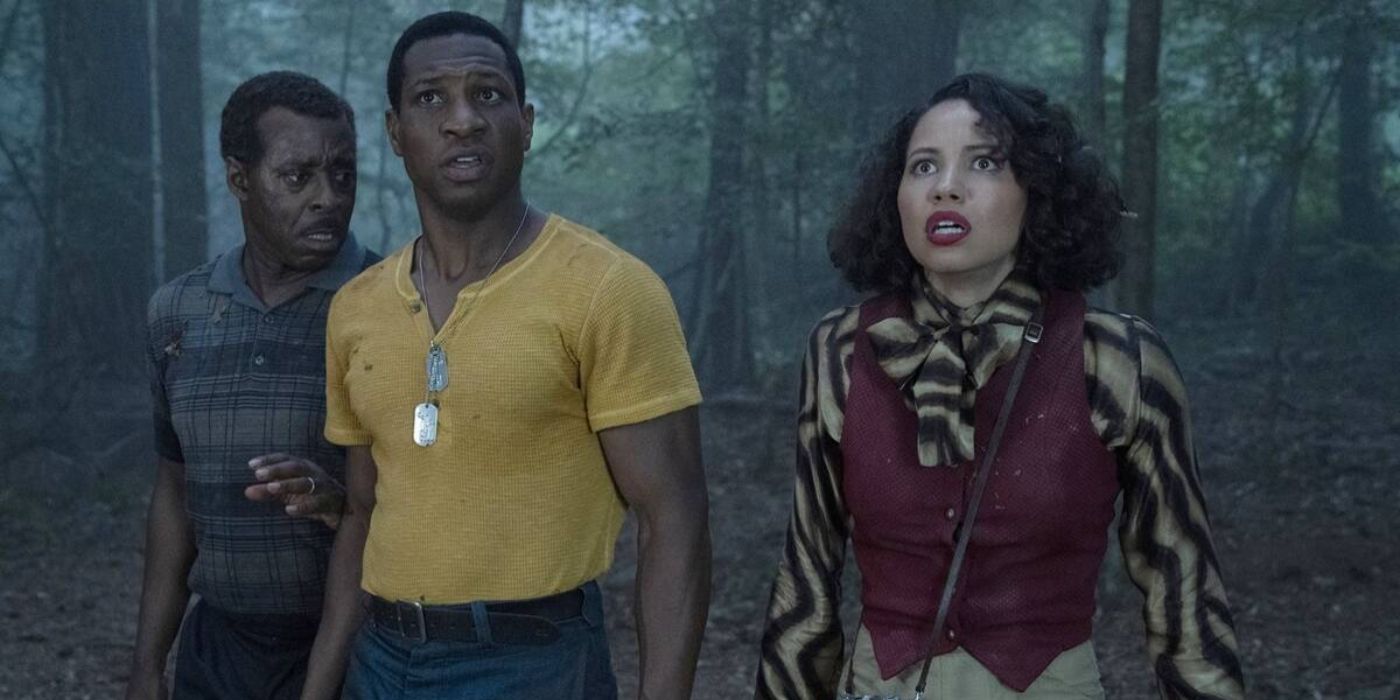 Cast: Jonathan Majors, Jurnee Smollett, Courtney B. Vance
Based on the horror novel of the same name by Matt Ruff, Lovecraft Country is a fascinating tale steeped in science fiction and fantasy with a touch of Black history at the center. The series follows Atticus Freeman (Jonathan Majors) and Letitia 'Leti' Lewis (Jurnee Smollett) as they try to navigate a world of magic and secret organizations while trying to survive in the South during the 1950s Jim Crow era. Creator Misha Green (Underground) takes the eldritch horror of the source material and elevates it with amazing cinematography and mind-bending sequences while perfectly capturing the truly monstrous aspects of the bigotry and racism of the American 50s.
6
Peacemaker (2022-present)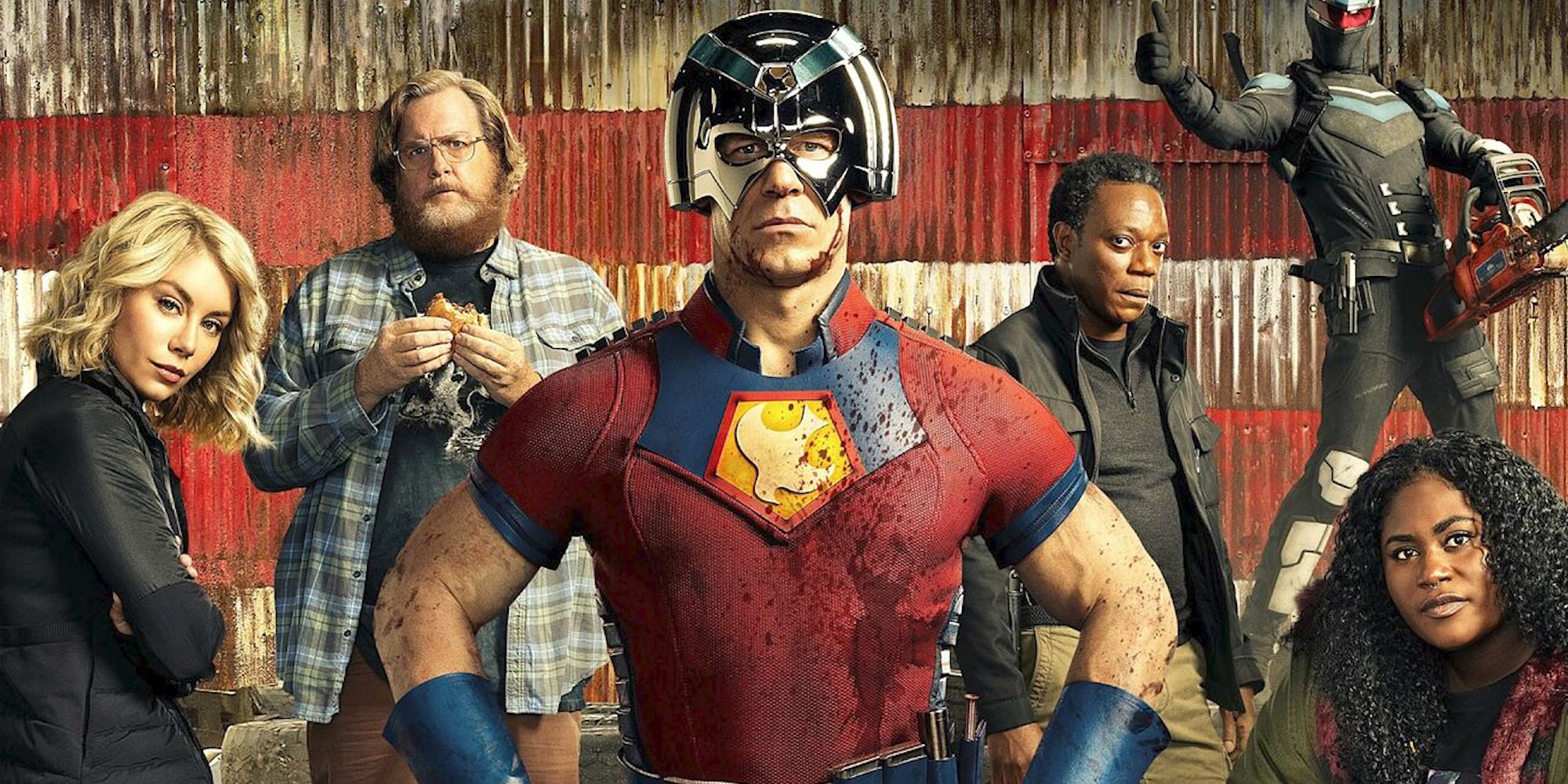 Cast: John Cena, Danielle Brooks, Freddie Stroma
A direct continuation of DC Comics film The Suicide Squad, written and directed by James Gunn (Guardians of the Galaxy), Peacemaker focuses on the titular character of Christopher "Peacemaker" Smith, played by John Cena (F9: The Fast Saga), as he reconciles with what it means to be a vigilante of justice. The series takes the America-loving emissary for peace, who will use any means necessary, including murder, and breaks him down to his base components to examine the roots of his toxic masculinity and white supremacist upbringing. Gunn brings his signature humor and penchant for painfully vulnerable human moments to this unexpectedly great show featuring a great ensemble cast.
5
Superman & Lois (2021-present)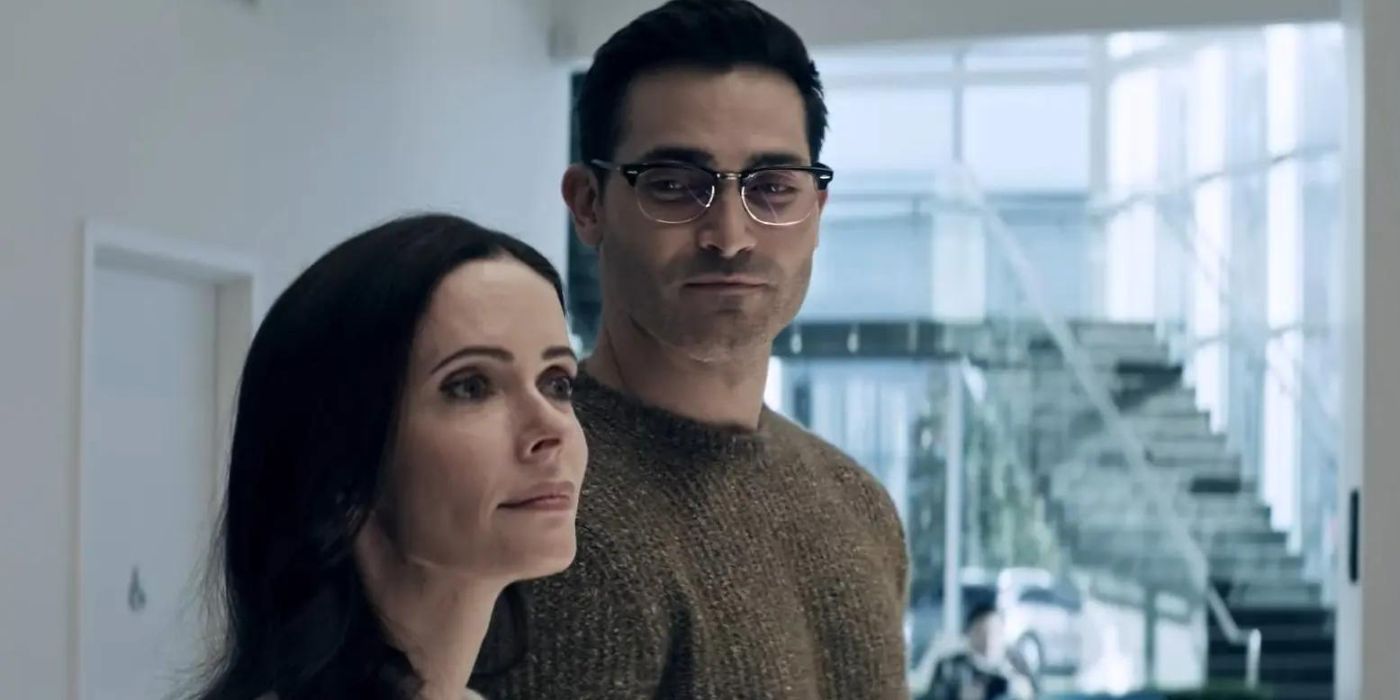 Created By: Greg Berlanti, Todd Helbing
Cast: Tyler Hoechlin, Elizabeth Tulloch, Alex Garfin
Superman & Lois is a soft spinoff taking place adjacent to the CW's Arrowverse, in which Clark Kent (Tyler Hoechlin) and Lois Lane (Elizabeth Tulloch) move back to Smallville to raise their family on the Kent family farm. Since his introduction in Supergirl as the Man of Steel, Hoechlin has proven himself to be one of the best live-action portrayals of Superman — perfectly balancing the humble bumbling Clark persona with his hopeful and charismatic hero facade. Like foil makes diamonds shine brighter, Tulloch's Lois Lane is a gleaming highlight of the show, giving an amazing performance as the tenacious reporter who won't stop until she cracks her case. The small-town setting is a wonderful new frontier for the character that allows audiences to see the invulnerable Superman struggle with the everyday pitfalls of fatherhood.
4
The Sopranos (1999-2007)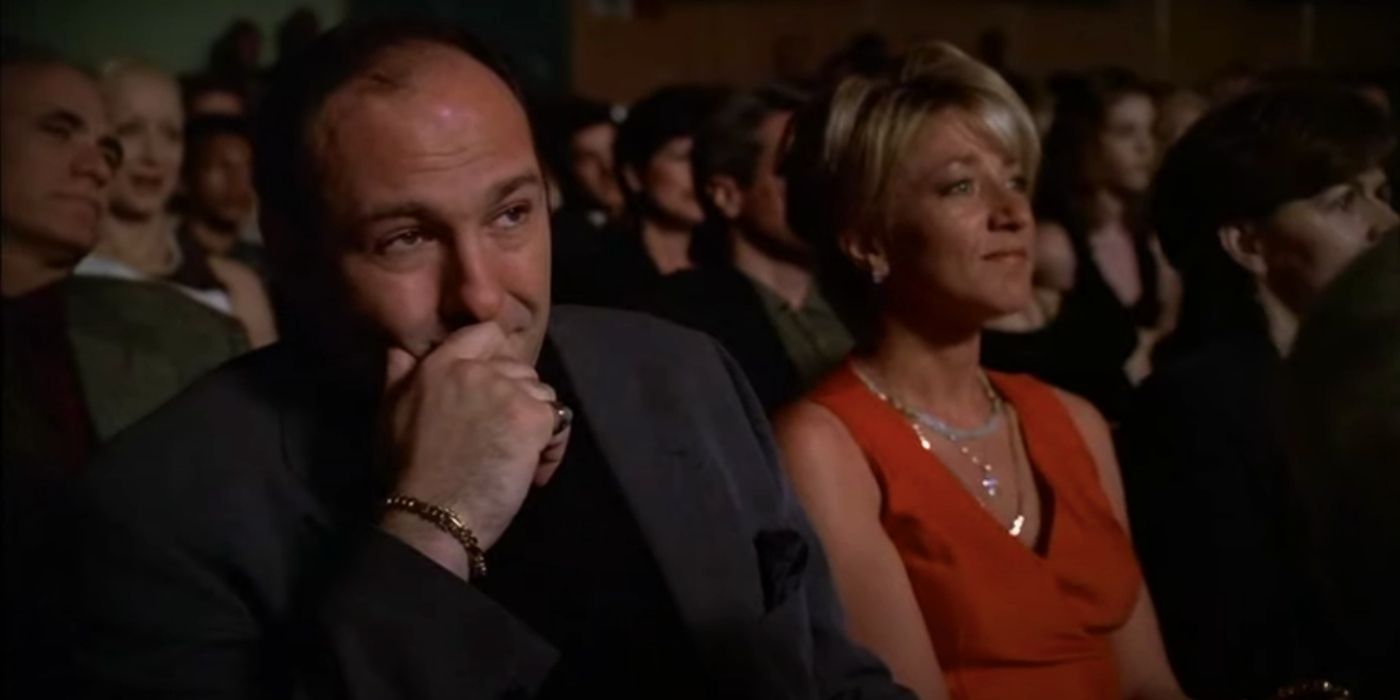 Cast: James Gandolfini, Lorraine Bracco, Edie Falco
Before The Shield and Breaking Bad, the sympathetic monster you loved to hate was Tony Soprano, played by the late great James Gandolfini (Killing Them Softly). The Sopranos is an influential mobster drama that approaches the genre from a new perspective, removing the glamor and fine-tailored suits from mob life and instead focusing on the stress of running a criminal empire. The biggest draw of the series is the time audiences get to spend inside Tony Soprano's head as he tries to work through his panic attacks with his psychiatrist and struggles to deal with his overbearing mother. Gandolfini was born to lead this series, and his performance alone is enough to keep fans binging the series over and over.
3
The Wire (2002-2008)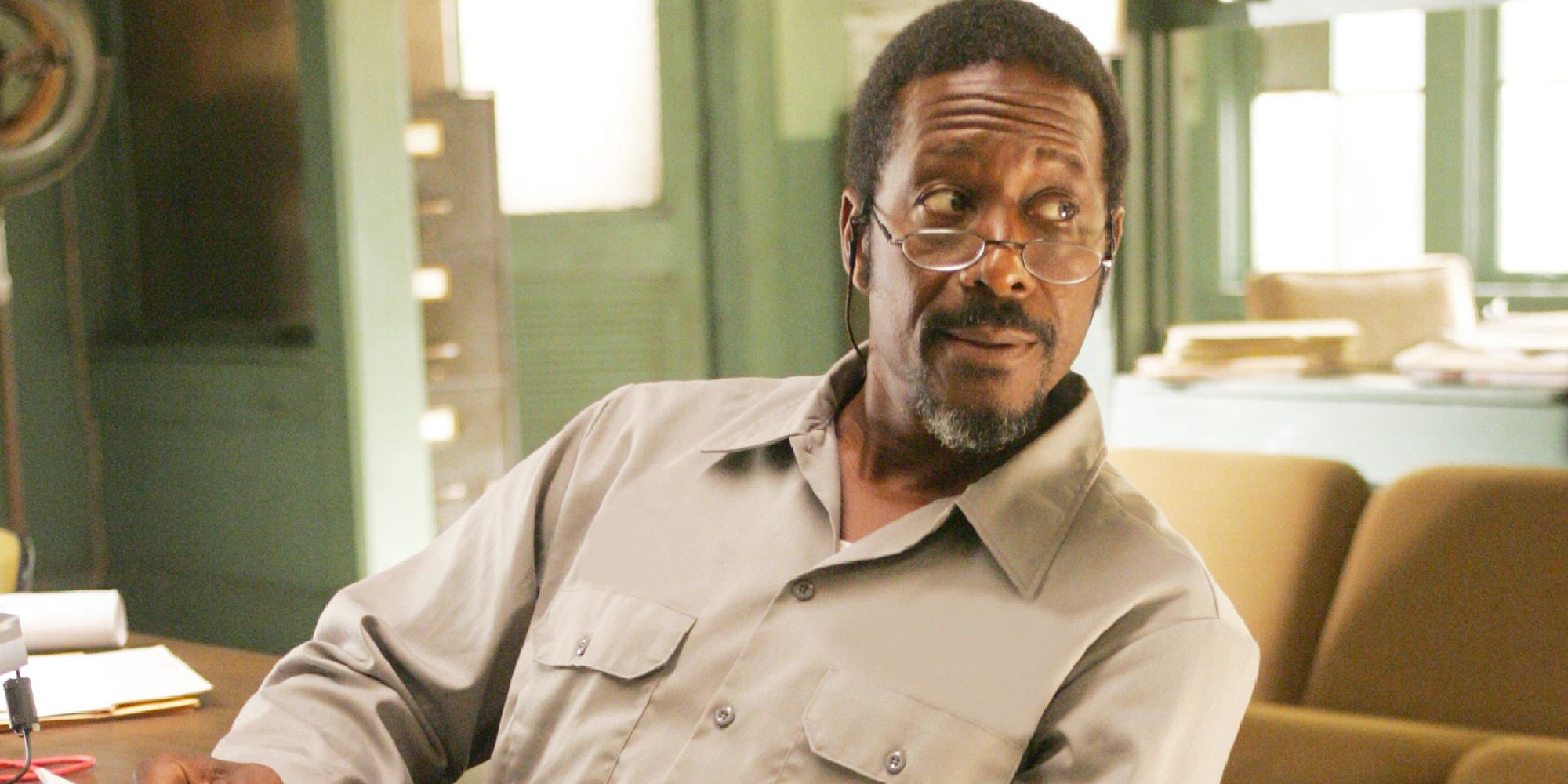 Cast: Dominic West, Lance Reddick, Sonja Sohn
The Wire is a nuanced and realistic crime drama set in Baltimore, Maryland, that paints a vivid picture of the drug trade from the point of view of the dealers and the police trying to shut down their operations. Creator David Simon (The Deuce) is a former police reporter who used his journalism experience and connection to street-level officers to build a story that investigates the systems that lead to crime and corruption in our legal systems and begs the audience to interrogate their own perceptions policing and if they truly feel like cops are serving the people. The series is also bursting at the seams with incredible talent like the late Lance Reddick (Fringe) and Michael Kenneth Williams (Lovecraft Country).
2
Watchmen (2019)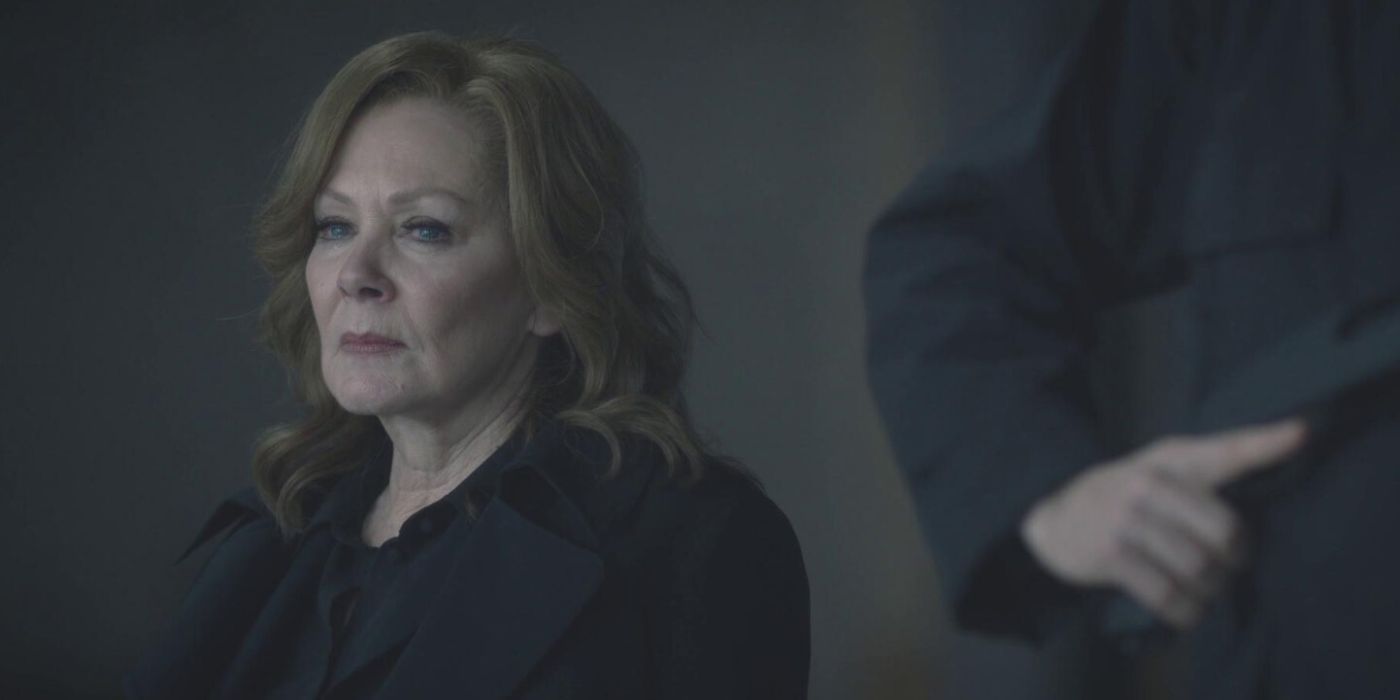 Created By: Damon Lindelof
Cast: Regina King, Yahya Abdul-Mateen II, Tom Mison
Taking place 34 years after the events of the revolutionary graphic novel by Alan Moore and Dave Gibbons, Watchmen is a tremendous continuation of the alternate timeline of American history where heroes influenced major events throughout time. Regina King (The Leftovers) takes center stage and leads the audience through a mysterious conspiracy that could only exist in the world of Watchmen. Like the source material, the story contains a number of fantastical sci-fi elements like squid rain, locations outside of space and time, and clones — but that's merely the appetizer for the feast of character-driven storytelling and insightful dissection of the effects of white supremacy.
1
The Leftovers (2014-2017)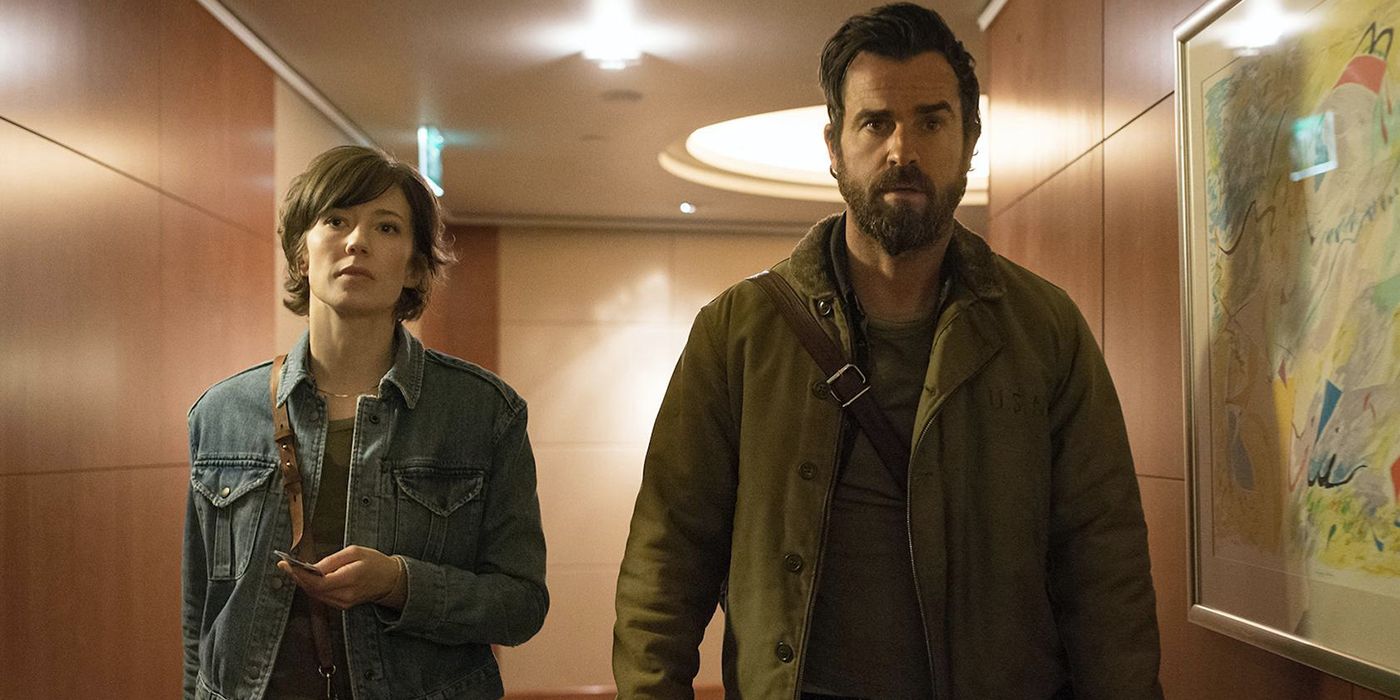 Created By: Damon Lindelof, Tom Perrotta
Cast: Justin Theroux, Amy Brenneman, Christopher Eccleston
Based on the novel of the same name written by Tom Perrotta, The Leftovers is a rapturous dive into the many ways that people deal with sudden and unexplained loss. Speaking of, creator Damon Lindelof (Lost) takes everything he learned from his previous mystery show and delivers a compelling story where the lack of answers is the whole point of the show — the gnawing feelings that creep into our psyche as we search for answers and struggle to grapple with the unknown propels this series forward in a way that continuously sucks viewers in. And beyond that, there's also the phenomenal worldbuilding that makes the setting feel lived in and carefully thought out. Don't get left behind as the only person who hasn't seen this incredible show.
on bbc news
on hindi news
on the news today
on channel 7 news
ôrf news
campo grande news ônibus
ôpera news
campo grande news greve de ônibus
l1 news horário dos ônibus
l1 news ônibus
lago azul news ônibus
news österreich
news österreich heute
news österreich aktuell
news öffentlicher dienst
news österreich corona
news öl
news österreich orf
news ö3
news österreich heute aktuell
news österreich sport
ö24 news
ölpreis news
öbb news
ösv news
österreich news krone
övp news
özil news
öffentlicher dienst news 2023
österreich promi news