Some nights demand dim lights and hearty chuckles to unwind from a long day and lose yourself in stories that are made to find joy in the silliest situations. What better way to do it than to tune into a streaming service and play your favorite comedy movie? Prime Video houses a massive library of comedies that can cure even the dreariest of moods.
Whether you're seeking a chill romance filled with amazing physical comedy or slapstick surprises that are heavy on satire, the streaming service piles a large stock of titles prescribed solely for elevating your spirits. These movies transport you to the era they're set in and allow you to leave your worries behind and lighten the room. So, when humor is the only tonic you need, turn to these movies on Prime Video.
Updated on October 30th, 2023, by Soniya Hinduja: This article has been updated with additional content to keep the discussion fresh and relevant with even more information and new entries.
16
The Wedding Singer (1998)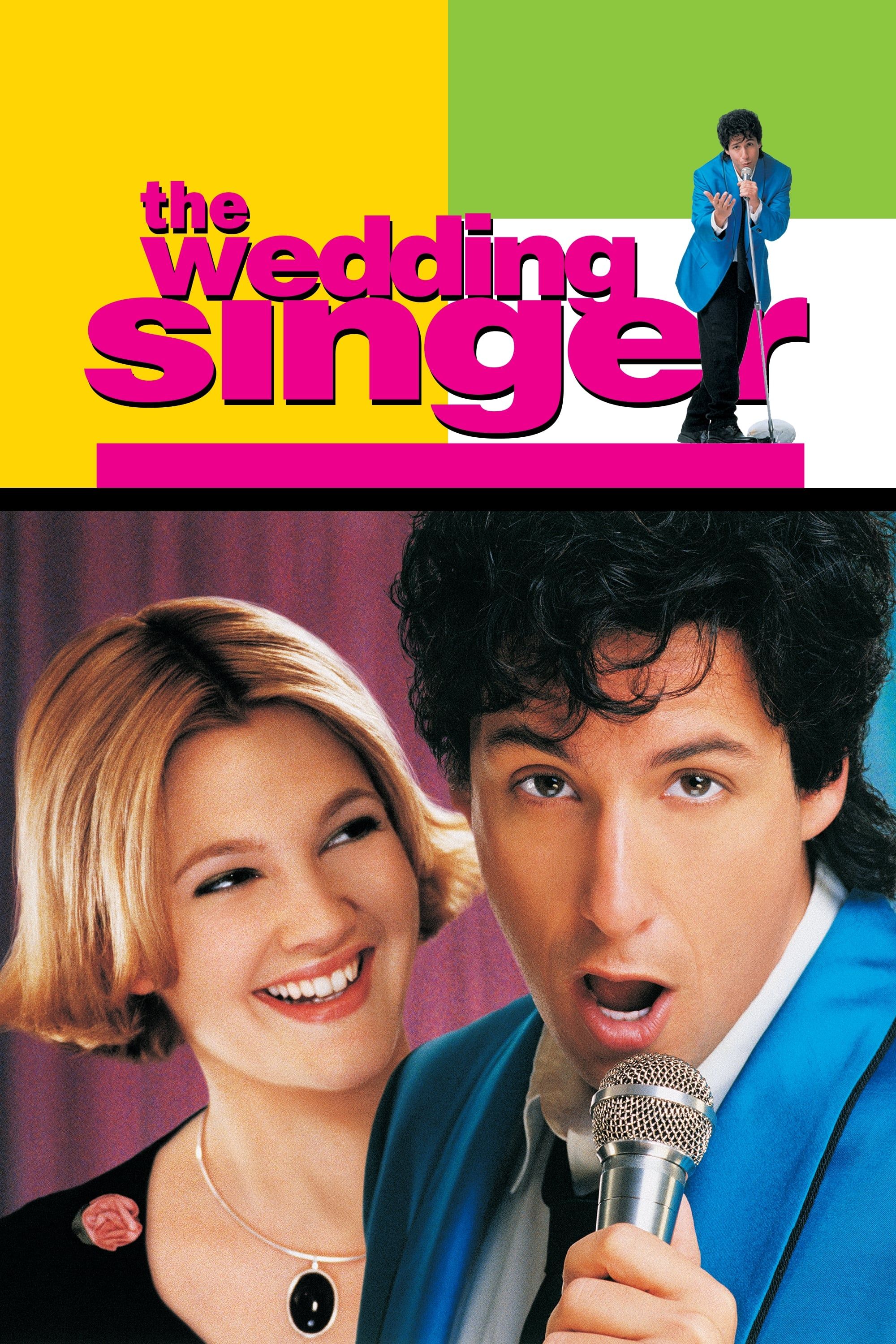 Release Date

February 13, 1998

Director

Frank Coraci

Cast

Adam Sandler, Drew Barrymore, Christine Taylor, Allen Covert, Matthew Glave, Ellen Albertini Dow

Rating

PG-13

Main Genre

Comedy
Back before Adam Sandler was the goofy and lovable dad-material actor, he was the heartthrob stunning us all with his good looks and even better acting skills. In The Wedding Singer, Sandler stars alongside Drew Barrymore as Robbie Hart, your quintessential good guy singer, who meets Julia and promises to sing at her wedding, unaware of what their destinies have in store for them.
What Makes It Great
The movie allows you to fondly take a store down memory lane by featuring some signature '90s aesthetics like weddings, vibrant costumes, and comedy that is off the charts. Both the leads are charming in their own right and their chemistry crackles from the very first scene. Far from being a downer, The Wedding Singer actually features a romance that will have even the most pessimistic, stone-hearted viewer rooting for and laughing with the characters.
15
The Intouchables (2011)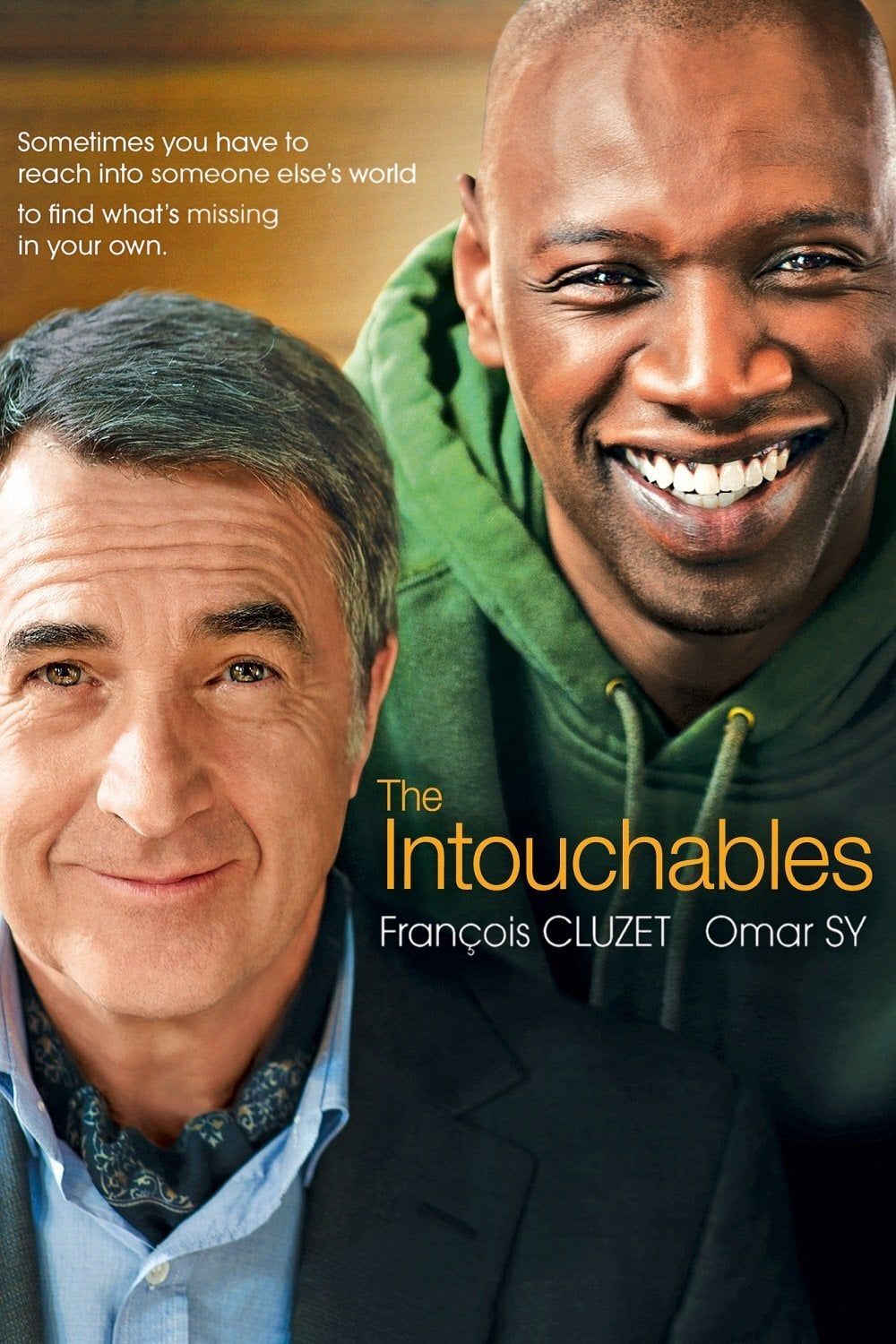 Release Date

November 2, 2011

Director

Olivier Nakache, Eric Toledano

Cast

François Cluzet, Omar Sy, Anne Le Ny, Audrey Fleurot, Clotilde Mollet, Alba Gaïa Kraghede Bellugi

Rating

R

Main Genre

Biography
This beautiful film takes you to France for an epic cultural clash, but one that resonates with a feel-good vibe. Directed by Olivier Nakache, the movie follows a wealthy quadriplegic philanthropist who hires an energetic ex-con as his primary caregiver. Even though the two are an unlikely pair, the more time they spend together, the closer they get to becoming best buddies.
What Makes It Great
The Intouchables is based on an incredible and inspiring true story of Philippe Pozzo di Borgo and his French-Algerian caregiver Abdel Sellou, and it was found out about by the directors through a documentary. Knowing the film has a story set in stone only evokes a newfound compassion in the audience. Omar Sy is magnetic as Driss, bringing humor and hustle to his daily tasks and François Cluzet is also quite remarkable as a man trying to find a zest for life through friendship.
14
Ticket to Paradise (2022)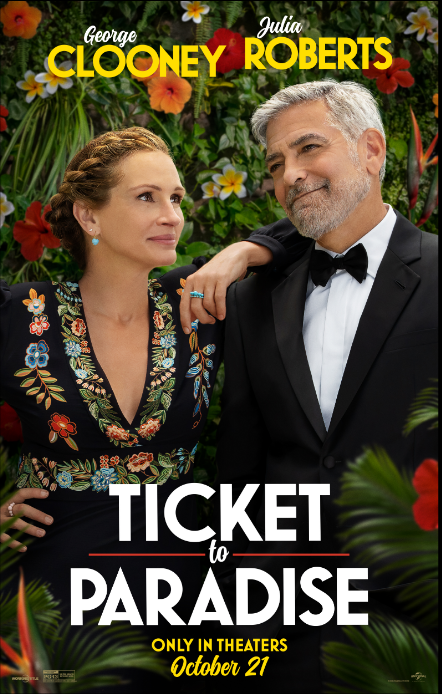 George Clooney and Julia Roberts star as a divorced couple that teams up and travels to Bali to stop their daughter from making the same mistake they think they made 25 years ago.
Release Date

October 21, 2022

Director

Ol Parker

Cast

Julia Roberts, George Clooney, Billie Lourd

Rating

PG-13

Main Genre

Comedy
George Clooney and Julia Roberts have been synonymous as the king and queen of '90s rom-com and for good reason. So to watch their excellent chemistry rekindle on screen again is the source of ultimate comfort. Ticket to Paradise sees them as David and Georgia, once married, not exes who cannot stand each other. They travel to Bali to sabotage their daughter's wedding and keep her from making the same mistake they once did.
What Makes It Great
While the picturesque backdrop of Indonesia is an absolutely stunning prop to elevate the overall vibe of the film, it is the comedic shenanigans that Clooney and Roberts get into that provide most of the laughs. Their comedic timing is simply too natural. Moreover, the film also really appeals to the older audience because the main leads are relatable both in humor and heart. From fruity cocktails and cringe-worthy displays of affection, there sure is a lot going on here.
13
The Big Sick (2017)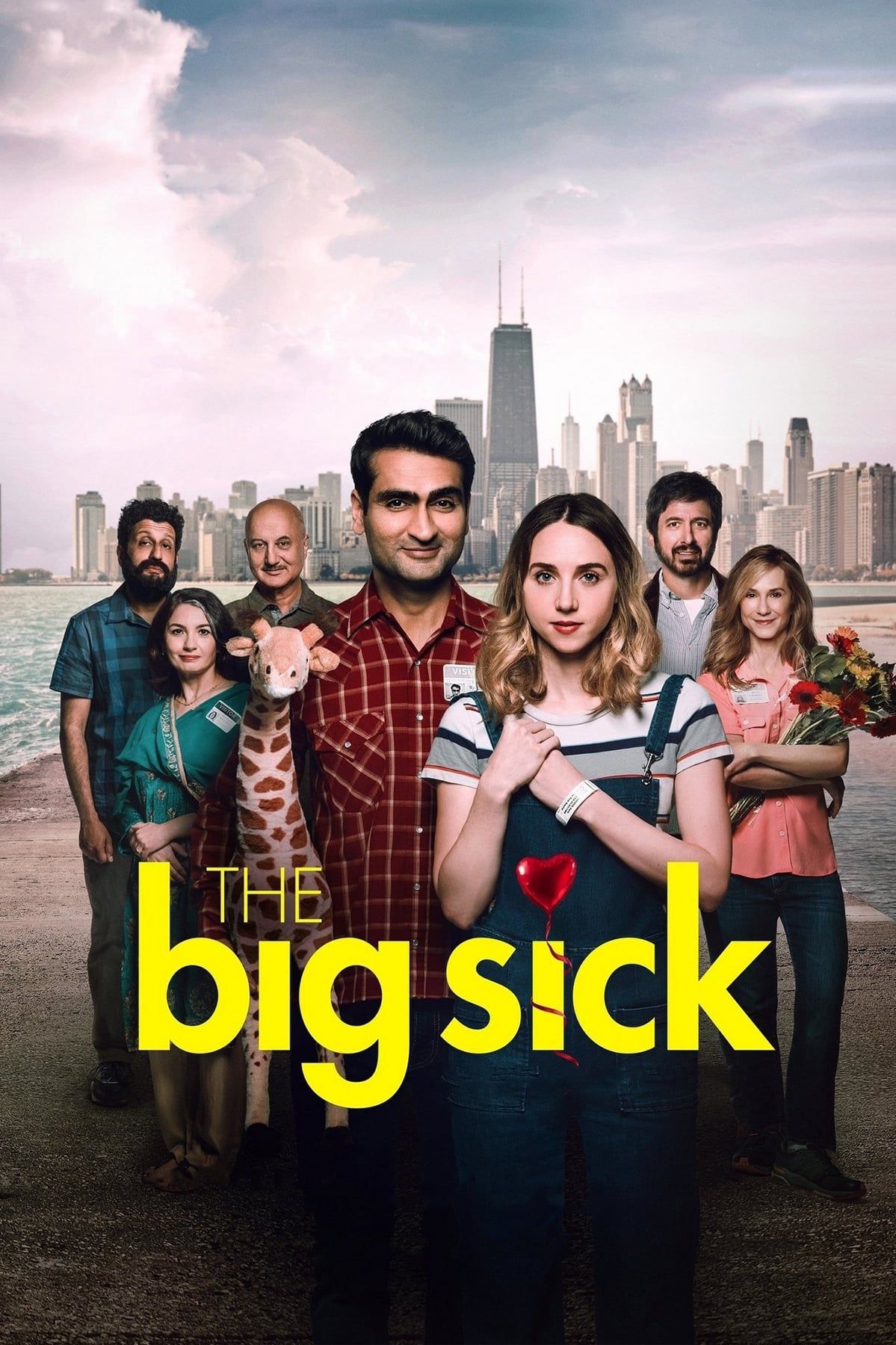 Release Date

March 30, 2017

Director

Michael Showalter

Cast

Holly Hunter, Zoe Kazan, Kumail Nanjiani, Ray Romano, Rebecca Naomi Jones, Linda Emond

Rating

R

Main Genre

Comedy
The Big Sick brings the laughs and the feels in equal proportion. Inspired by the true love story of the main characters, it also chronicles their real courtship and the many obstacles they faced in the process. Kumail Nanjaini stars as a Pakistani comedian navigating the tricky waters of relationships, marriage proposals, and traditions while dating Emily, a grad student. But when Emily enters a mysterious illness-induced coma, it is up to him to get to know and to seek the approval of her strict parents.
What Makes It Great
The movie is directed by Judd Apatow, who has a unique vision when it comes to breathing life into his characters. Throughout the film, you will find yourself cheering for Nanjiani and Zoe Kazan because of how phenomenal they are. Even the skeptical parents, played by Holly Hunter and Ray Romano are superb as they eventually soften to Kumail's devotion and care.
12
Shazam! (2019)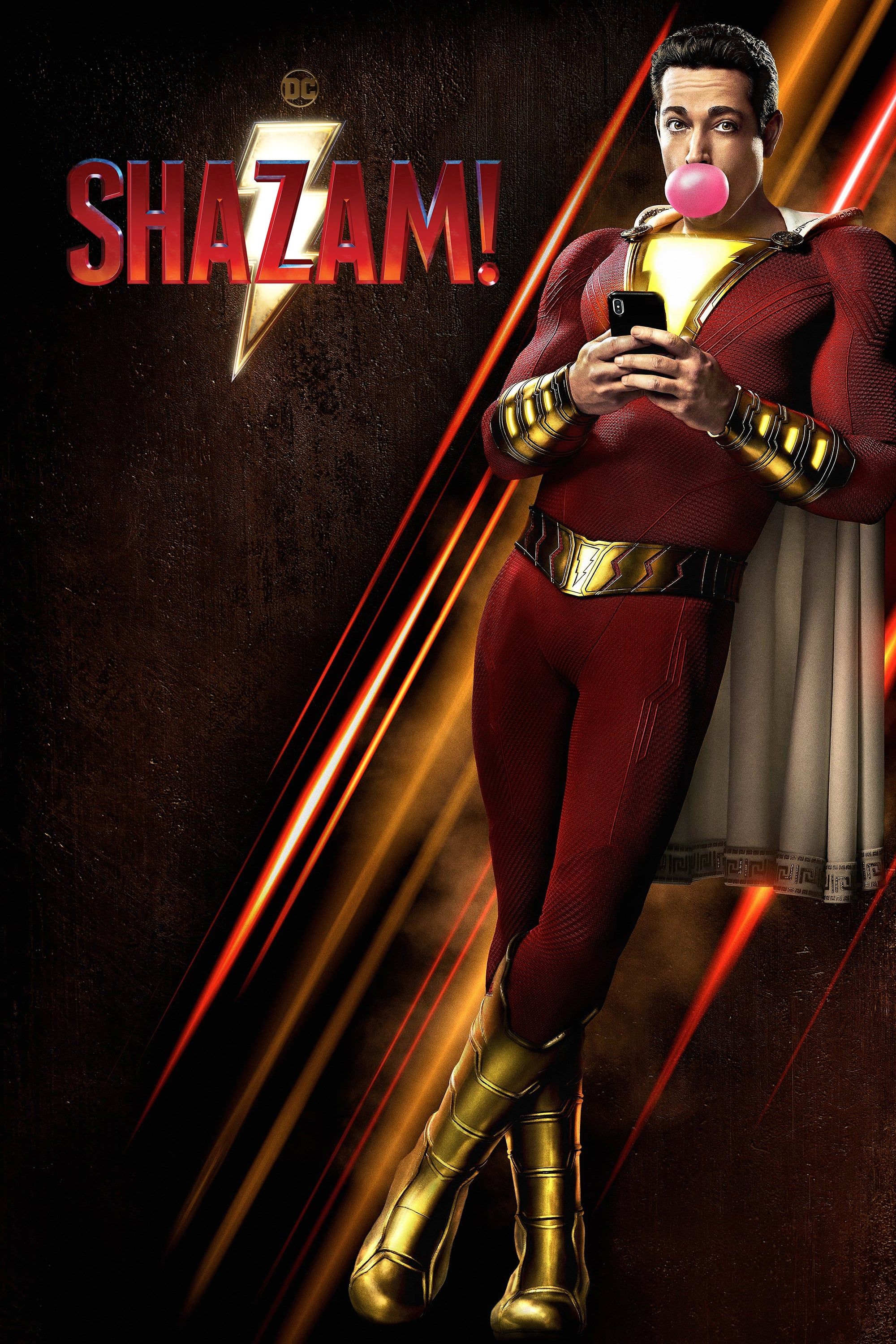 Release Date

March 29, 2019

Director

David F. Sandberg

Cast

Zachary Levi, Michelle Borth, Mark Strong, Djimon Hounsou, Adam Brody​, Ross Butler

Rating

PG-13

Main Genre

Superhero
A movie that makes you wish you had superpowers too, Shazam! is the entertaining origin story of DC's big-hearted man-child hero. We're all aware of that kid who always daydreamed of magic and monsters, fights between good and evil. Billy Batson is that guy because, thanks to a blessing from a mysterious wizard, he transforms into an adult superhero named Captain Marvel whenever he says the magic word.
What Makes It Great
Asher Angel definitely owns the role of young Billy, a foster kid who has searched for his mother his entire life but has now finally found a family with his upbeat and can-keep-a-secret foster brother. As for the titular superhero, Zachary Levi redefines and commands the screen with his boyish spirit and all that muscle. Overall, Shazam! is packed with superb fight scenes, earnest emotion, and the kind of humor that has you guffawing.
11
Captain Fantastic (2016)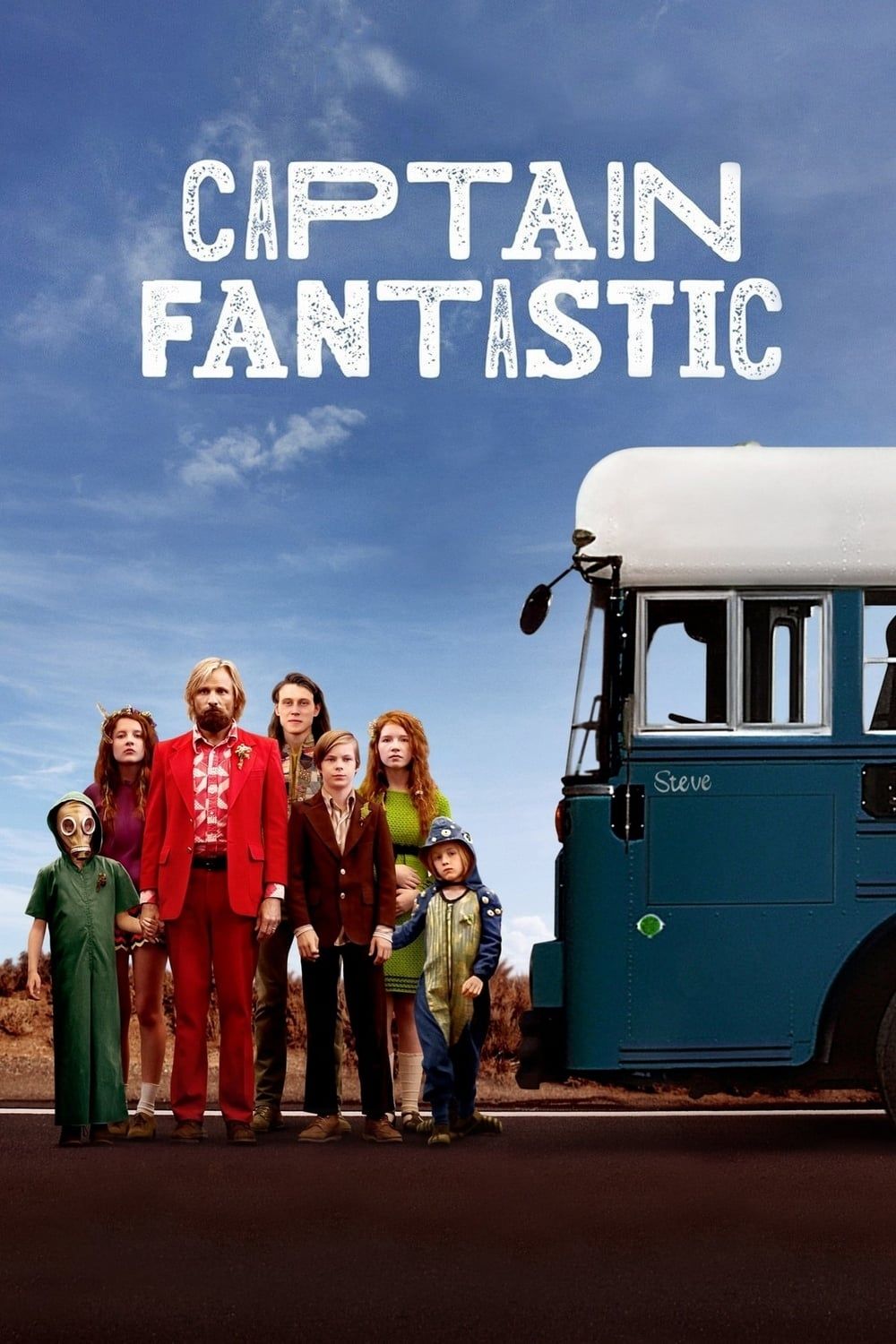 Release Date

July 2, 2016

Director

Matt Ross

Cast

Viggo Mortensen, George MacKay, Sami Isler, Annalise Basso, Nicholas Hamilton, Shree Crooks

Rating

R

Main Genre

Drama
Captain Fantastic is a quirky movie, but one overflowing with warmth and laughter. It follows the unconventional adventures of the Cash family. Ben Cash and his wife Leslie have raised their six children with idealistic values. Living off the grid, away from society, and in the wilderness of the Pacific Northwest is the only way of living that they're familiar with. But when Ben's wife dies, he is forced to take his family out of isolation and navigate the treacherous and murky waters of society and the real world.
What Makes It Great
Viggo Mortensen is praise-worthy as a father who has devoted his entire existence to raising his kids and teaching them to be physically enduring. Moreover, their fish-out-of-water situation exposes all the kids' personalities, which is truly fun to watch.
10
Drinking Buddies (2013)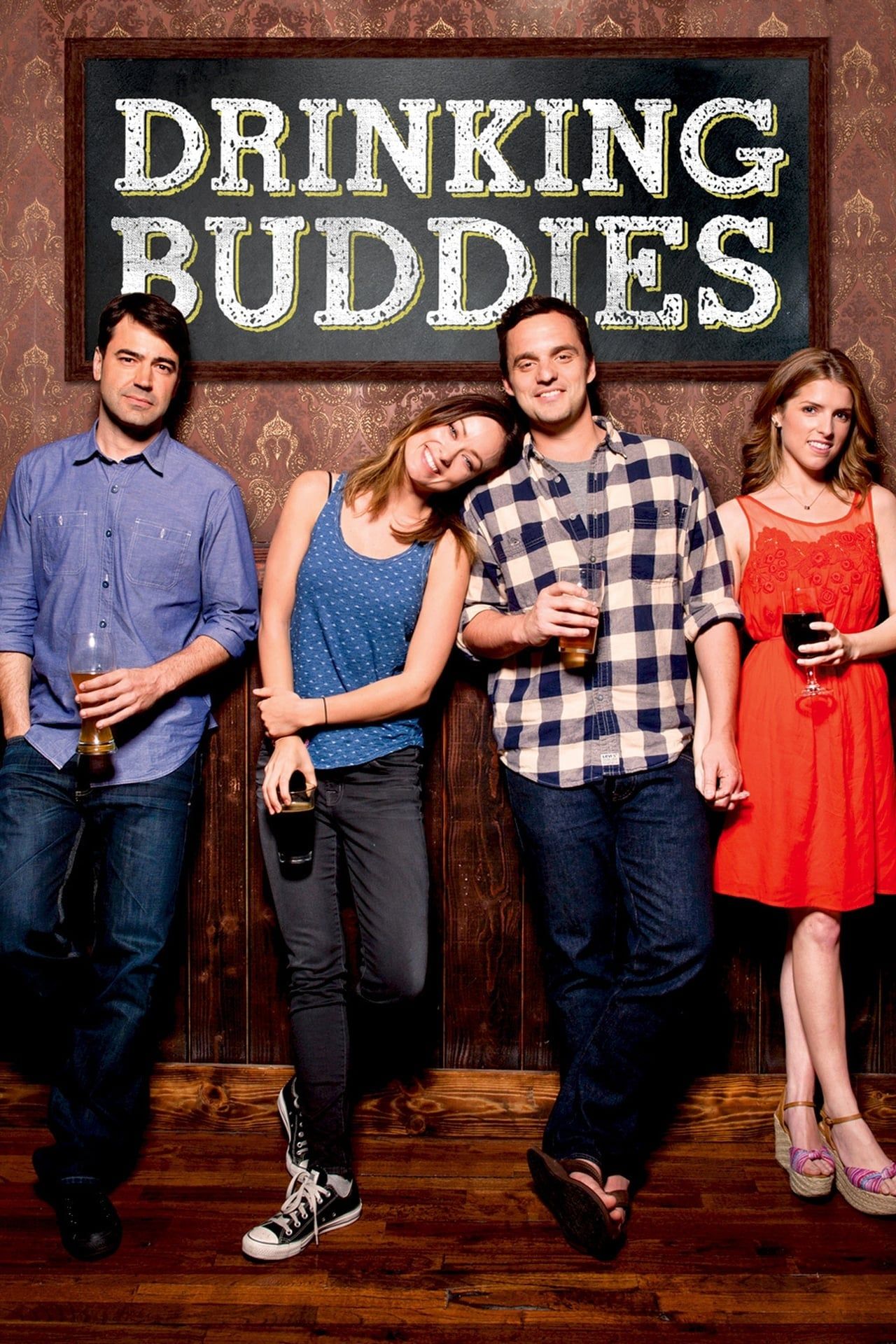 Release Date

August 23, 2013

Director

Joe Swanberg

Cast

Olivia Wilde, Jake Johnson, Anna Kendrick, Ron Livingston, Ti West, Jason Sudeikis

Rating

R

Main Genre

Comedy
Olivia Wilde and Jake Johnson star in this unique comedy-drama centered around two co-workers and best buds who often spend their time drinking together and having fun – but in a strictly platonic way. Kate and Luke never even imagined the chance of being something more. Their daily banter and collabs at the Chicago brewery they work at are completely harmless.
What Makes It Great
But when a weekend away from home draws them even closer, a simmering chemistry makes itself to the surface and the two realize just how much they mean to one another. Drinking Buddies is a cute little slice-of-life charmer that does not take itself too seriously.
9
Jackass Forever (2022)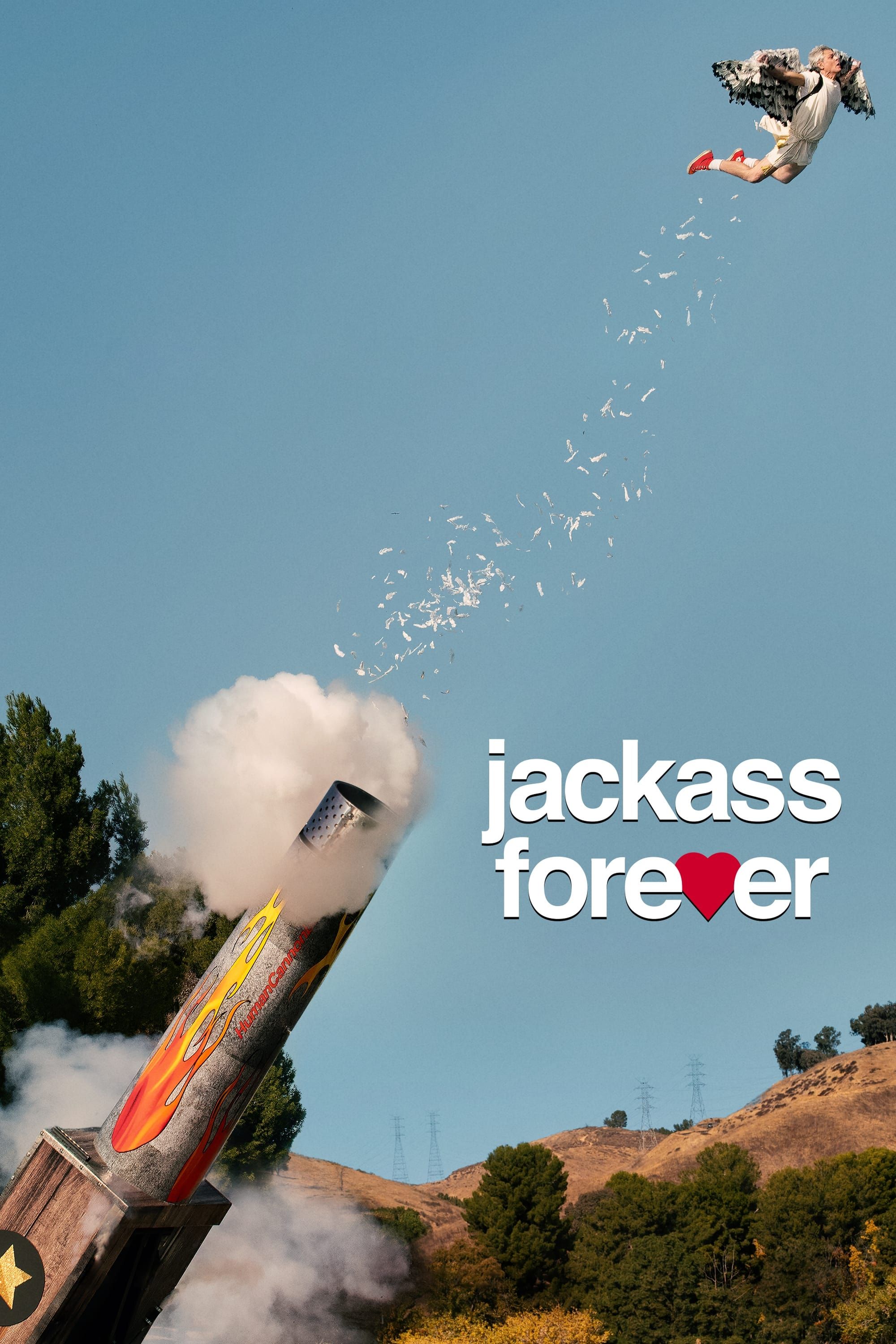 The fourth installment of the popular stunt series, Johnny Knoxville, Steve-O and company return as Jackass Forever is brought to us by Paramount Pictures and MTV.
Release Date

February 1, 2022

Director

Jeff Tremaine

Cast

Johnny Knoxville, Steve-O, Chris Pontius, Sean McInerney, Tony Hawk, Spike Jonze

Rating

R

Genres

Comedy, Documentary, Action
Creative freedom has done wonders for Hollywood. But you can't deny the fun of being delightful and juvenile and indulging in purely absurd humor. Jackass Forever proves that some fans just won't grow up, and honestly, we should be grateful. The latest movie in this popular franchise brings back Johnny Knoxville and the gang of stunt performers after years of laying low.
What Makes It Great
But time hasn't changed them and they're ready and willing to risk life and limb by throwing themselves into hilarious situations – while wearing crash pads, of course. While seasoned franchise stars like Knoxville and Steve-O brought hilarity by catapulting themselves into the air with glee, newcomers like Rachel Wolfson held their own by being equally amusing, overall, Jackass Forever is silly but worth a watch.
8
Tucker and Dale vs. Evil (2010)
A horror movie that will entertain even non-horror fans, Tucker and Dale vs. Evil follows two hapless rednecks who want nothing more than to get away for the weekend and relax at their vacation cabin. They take up a hike in the woods but are mistaken for killers by preppy college kids who are camping nearby. One after the other, these students start dying mysteriously and they place all their suspicions upon Tucker and Dale.
What Makes It Great
What ensues is a series of hilarious, gory "accidents" that are so delightfully twisted that you can't help yourself rooting for the unlikely pair to come out as innocent. Played by Alan Tudyk and Tyler Labine, the main leads have a clueless but good-intentioned vibe going on. Moreover, the comedic timing and bloody humor make the film amazing.
7
Red, White & Royal Blue (2023)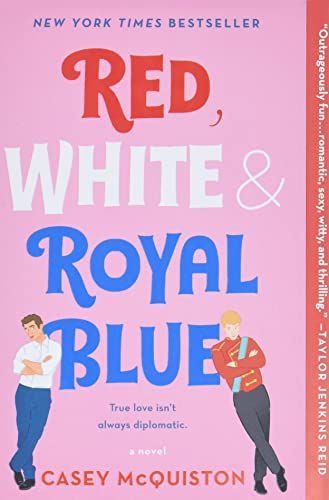 Director

Matthew Lopez

Cast

Uma Thurman, Sarah Shahi, Nicholas Galitzine, Stephen Fry

Main Genre

Comedy
This much-awaited romance novel adaptation kept its promise and delivered a refreshing, sass-coated, and exuberant queer love story between the First Son of the United States and the possible heir to the British throne, Prince Henry. Introducing us to Alex and his escalating rivalry with Henry that turns into the iconic cake drop, the film follows them being forced to pretend to be best friends for the media and press.
What Makes It Great
Their witty comebacks, clash of culture, and steamy make-out sessions eventually make them fall in love with each other, despite the expectations and influence of their families. The chemistry between Taylor Zakhar Perez and Nicholas Galitzine is breathlessly original and eclectic. Overall, Red, White & Royal Blue has rightfully earned a place as the crown jewel of recent queer rom-coms.
Related: The 25 Best Prime Video Movies to Watch Right Now
6
The Lost City (2022)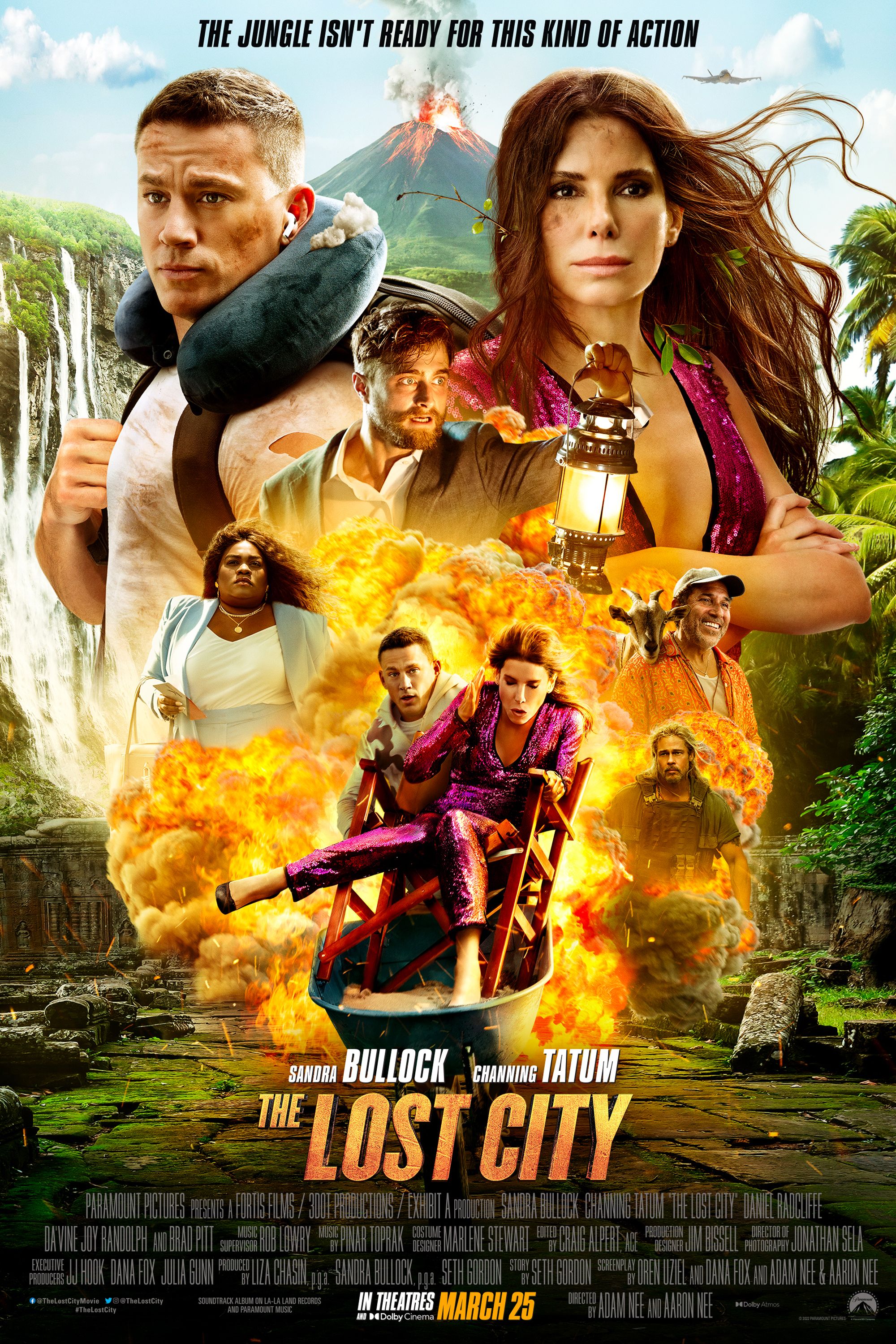 Sandra Bullock and Channing Tatum are swept up in a kidnapping attempt in the action-comedy The Lost City.
Release Date

March 25, 2022

Director

Aaron Nee, Adam Nee

Cast

Sandra Bullock, Channing Tatum, Brad Pitt

Rating

PG-13

Genres

Adventure, Comedy
Created by Aaron and Adam Nee, The Lost City is the perfect film for when you're craving a hilarious action flick that will make your eyes water from all the laughing. It follows Loretta Sage, a hermit-like author played by Sandra Bullock. She often writes romance novels about grand adventures in gorgeous locales, with a male model named Alan (Channing Tatum) appearing on most of her book covers.
What Makes It Great
On her promotional tour for her latest book, Loretta gets swept into a kidnapping plot and Alan decides to "jump out of the book" and show that he's more than just a looker by rescuing her. The dynamic duo delivers non-stop fun with all their physicality. From sharp dialogue to ridiculous situations, the movie takes them on a wild adventure and holds no bars. Bullock is clearly in her element as the writer who is forced to mimic the courage of her fictional characters, while Tatum delivers the charms as an unlikely hero.
5
Legally Blonde (2001)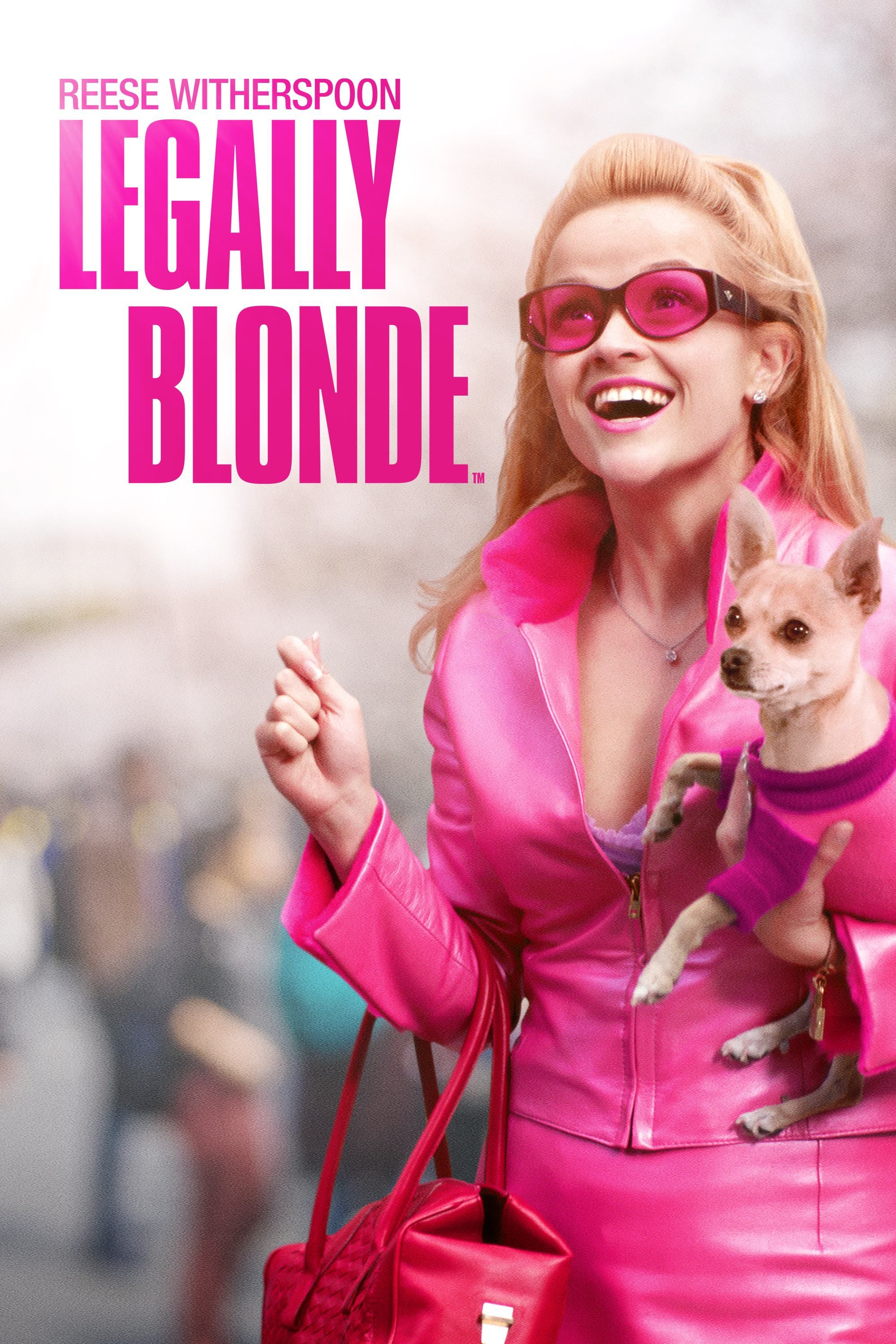 Legally Blonde
Release Date

July 13, 2001

Director

Robert Luketic

Cast

Reese Witherspoon, Luke Wilson, Selma Blair, Jennifer Coolidge

Rating

PG-13
Harvard Law better watch out, because Elle Woods is about to teach them a thing or two about stereotyping blondes (and women in general) and being underestimated. Legally Blonde is how Reese Witherspoon broke out in the industry. As a bubbly sorority sister, her priorities used to be straight. But failed attempts at trying to win back her ex Warner Huntington III lead her to Harvard, and she ends up getting a Juris Doctor degree.
What Makes It Great
The film is considered iconic for several reasons. It features quotable lines that are still relevant two decades later, it delivers pure, unadulterated, feel-good fun for when you simply want to relax, and its high fashion proves as an extension of the '90s. But more than anything, the film is a testament to the fact that even chick flicks can have substance. Elle proves her confidence by refusing to ditch her signature pink style and delivers a delightful satire that will have you laughing and crying at the same time.
4
Heathers (1989)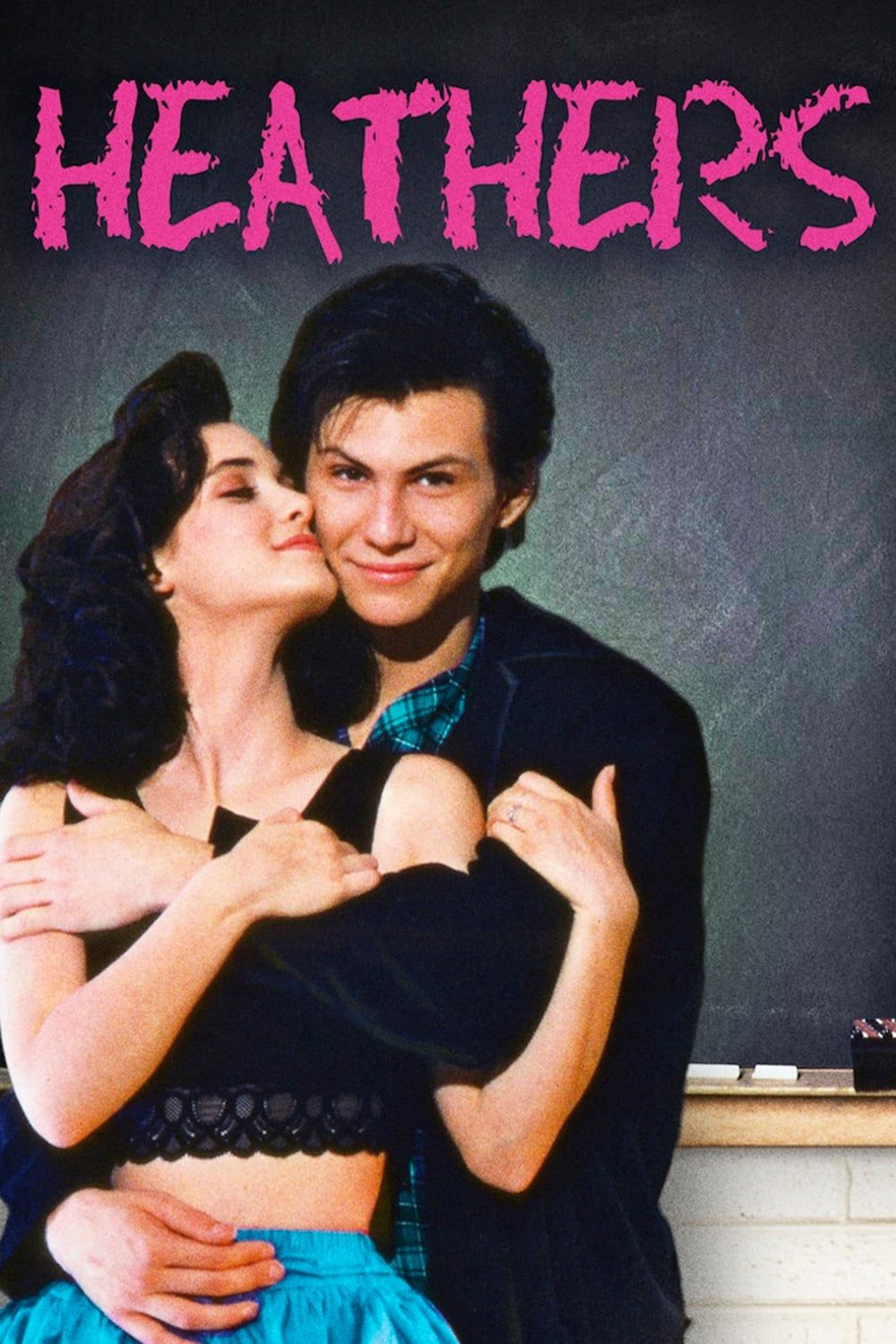 Release Date

March 31, 1989

Director

Michael Lehmann

Cast

Winona Ryder, Christian Slater, Shannen Doherty, Lisanne Falk, Kim Walker, Penelope Milford

Rating

R

Main Genre

Comedy
The '80s were all about trying new storylines and getting creative with popular genres. Heathers was one such experiment that blended teen comedy with deliciously dark undertones and became a cult classic. The movie follows Veronica Sawyer, an outsider who quickly becomes part of the school's popular clique because of her vicious attitude and taste for trouble.
What Makes It Great
Seduced by Jason Dean's rebellious charm, Veronica is soon drawn to the idea of becoming a power couple. But hanging out with the nasty girls, including Heathers, was starting to get too much for J.D., who convinced Veronica to go on a killing spree with him. Michael Lehmann's movie is known for satirizing high school tropes with a cleverness that isn't easy to digest. And yet, the twisted humor holds up pretty well today because it tackles peer pressure and sociopathic rage properly.
3
Mrs. Harris Goes to Paris (2022)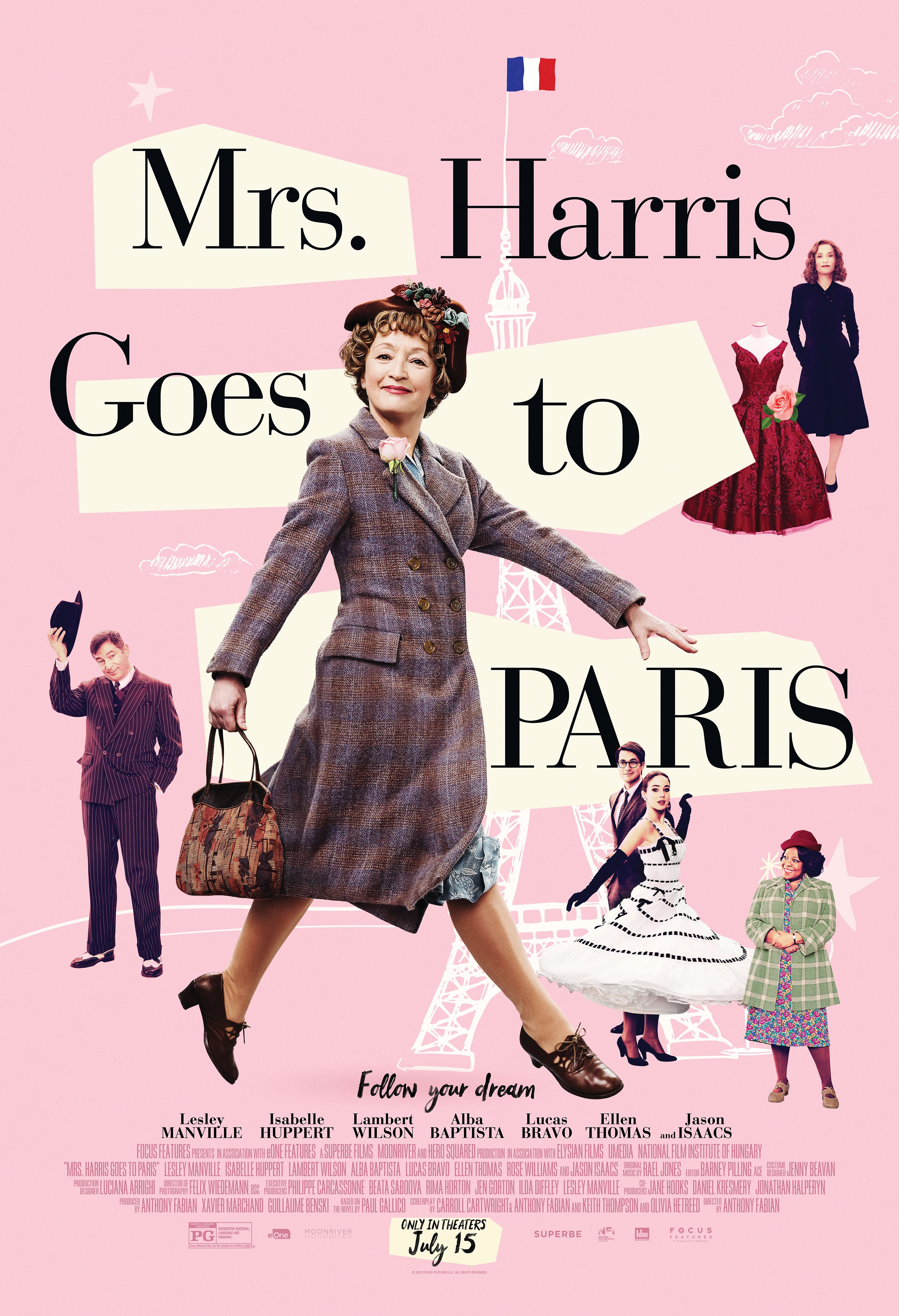 Release Date

July 15, 2022

Director

Anthony Fabian

Cast

Lesley Manville, Isabelle Huppert, Lambert Wilson

Rating

PG

Main Genre

Comedy
Quite upbeat and simply beautiful, Mrs. Harris Goes to Paris is a movie that transports you to 1950s London and Paris. The heartwarming story begins with a humble British housekeeper who has spent her entire life working earnestly while her husband has been away at war. One day, her eyes land on a couture Dior dress and she immediately falls in love, making a vow to herself of buying one from Paris. She scrapes together her savings for the splurge of a lifetime and flies to Paris, walking straight into the doors of the House of Dior, only to alter the fate of the entire brand with her charm.
What Makes It Great
Set against the elegant backdrop of the City of Lights, the movie showcases a protagonist who lights up the screen with her plucky attitude and never-give-up spirit. Leslie Manville is iconic in the role of Mrs. Harris, proving that adventures can be found at any age.
2
The General (1926)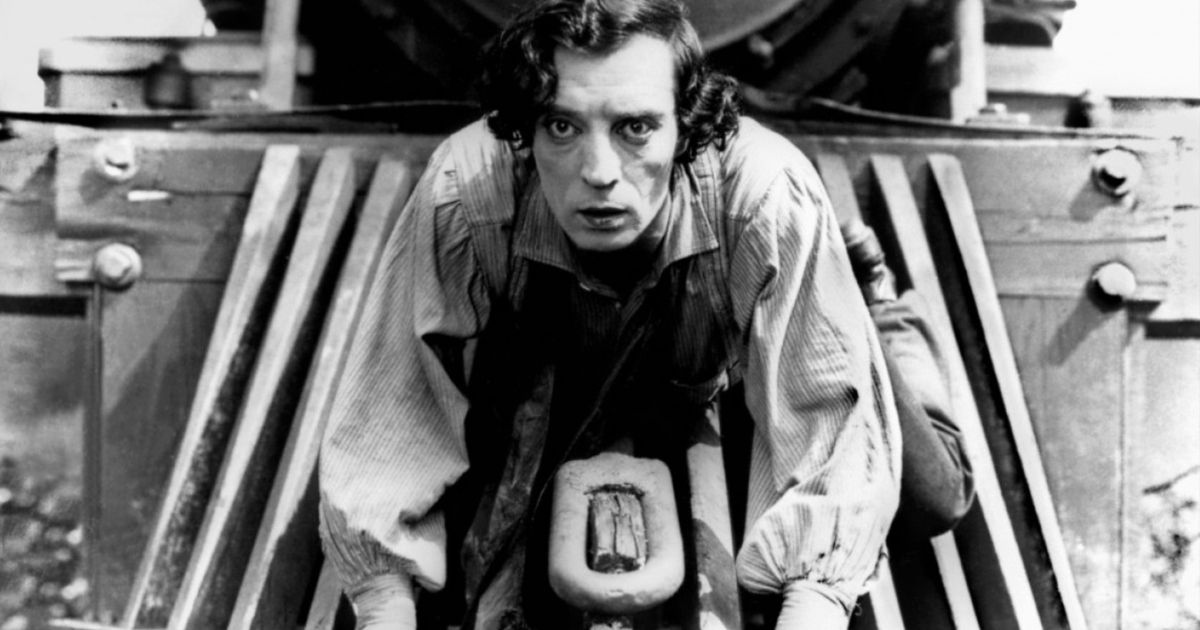 For a silent film surrounded by war and action, The General packs nonstop laughs. In the center of the movie is Johnny Gray, a locomotive engineer who wants nothing more than to impress the love of his life, Annabelle Lee. In the event of the American Civil War, Johnny steps forward to enlist but is denied entry because he's needed as an engineer to work on the locomotive, The General, which is Johnny's second love. But because the authorities never give him the reason, everybody, including Annabelle, thinks Johnny is a coward. That is until she is captured and Johnny has the chance to prove his worth.
What Makes It Great
Buster Keaton shines in the comedy classic with his deadpan physical humor and clever visual gags. To stick to the fast-paced Civil War era, the film also packs in impressive stunts as Keaton single-handedly attempts to save his train (and reputation) behind enemy lines. It's almost been a century since the movie came out and you know what they say, you can't go wrong with the classics.
1
Bros (2022)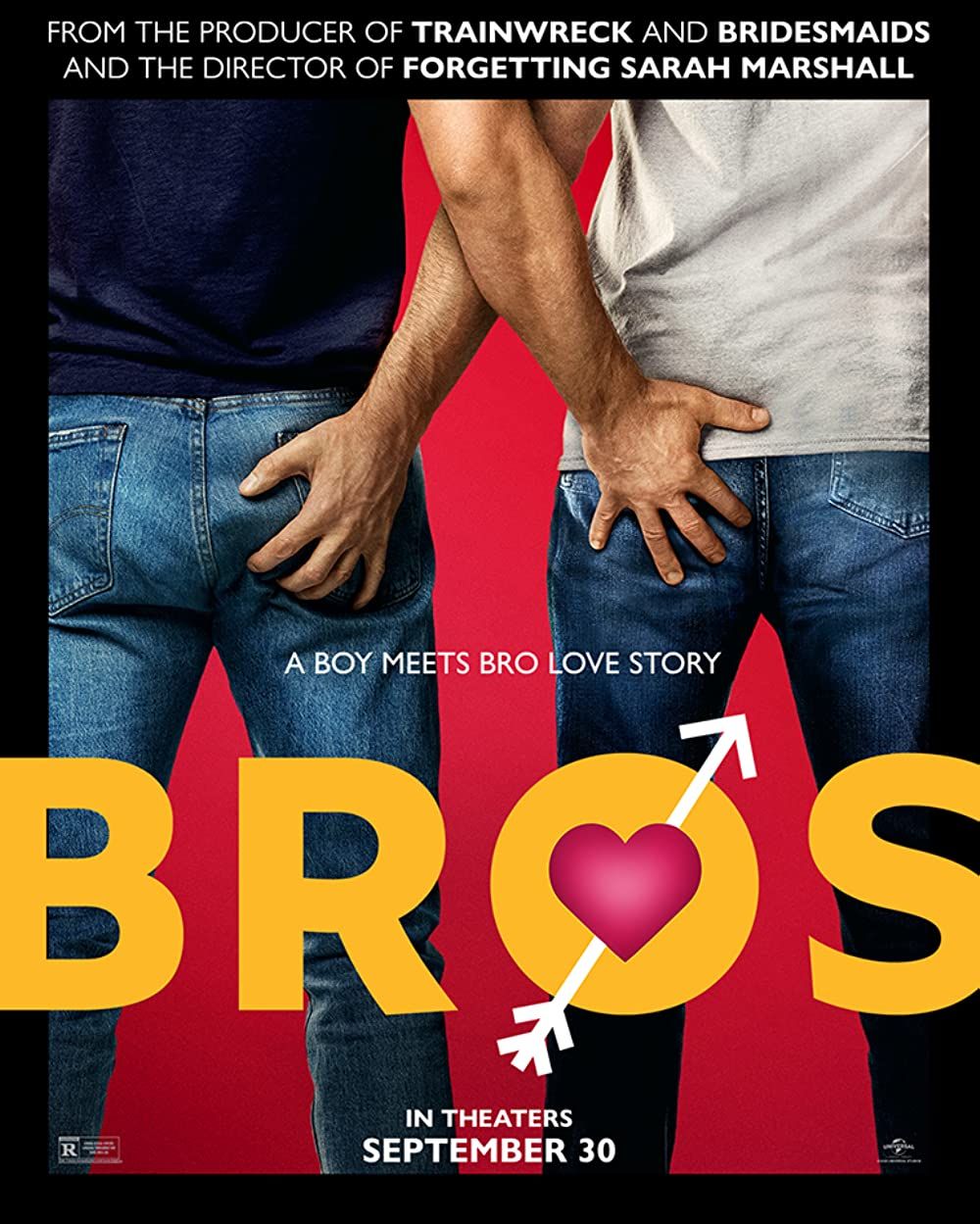 Release Date

September 30, 2022

Director

Nicholas Stoller

Cast

Billy Eichner, Luke Macfarlane, Guy Branum, Miss Lawrence, Ts Madison, Jim Rash

Rating

R

Main Genre

Comedy
The terrain of queer cinema is changing and today, we have films that are unapologetic in celebrating the queer community's journey of finding love and discovering one's true self. Brosis an underrated one from the lot, but it makes a statement about the universal search for connection in the most honest ways. Co-writer and star Billy Eichner leads the movie as a podcast host who doesn't "date" but likes to go "on dates" with guys he matches with on Tinder.
What Makes It Great
All of that takes a backseat when he meets Aaron, an emotionally tough guy who's never had a serious relationship. The pull they have on each other leads them to open up about their vulnerabilities and consider commitment. With plenty of self-referential jokes about Hollywood representation, the movie goes against the typical rom-com formula and gives us a glimpse of modern dating. The story, however frothy, always stays fun low-key sexy, and sincere.
on bbc news
on hindi news
on the news today
on channel 7 news
ôrf news
campo grande news ônibus
ôpera news
campo grande news greve de ônibus
l1 news horário dos ônibus
l1 news ônibus
lago azul news ônibus
news österreich
news österreich heute
news österreich aktuell
news öffentlicher dienst
news österreich corona
news öl
news österreich orf
news ö3
news österreich heute aktuell
news österreich sport
ö24 news
ölpreis news
öbb news
ösv news
österreich news krone
övp news
özil news
öffentlicher dienst news 2023
österreich promi news