Summary
Bad Bunny surprised everyone on SNL with his unique idea for a new Shrek movie, pitching a concept called "Shrek: Infinity" that included adding Michael Jackson to the mix.
SNL's current cast includes familiar faces from the previous season, as well as newcomer Chloe Troast. The comedy ensemble Please Don't Destroy remains an integral part of the show.
Due to the ongoing SAG-AFTRA strike, SNL has had to find alternative hosts, leading to comedians and musicians like Pete Davidson, Bad Bunny, and Nate Bargatze taking the spotlight. You can watch SNL on NBC or Peacock, and stream all 48 previous seasons on Peacock.
Saturday Night Live, that legendary stage where comedy, music, and pop culture seamlessly merge, returned with another barnstorming episode this week. Not one to shy away from the unusual, SNL saw its recent host and musical guest, Bad Bunny, going the extra mile to channel his inner Ogre, surprising everyone with his unique idea for a new Shrek movie.
Season 49's latest SNL episode featured the latest installment of the Please Don't Destroy digital sketch. These digital shorts, rapidly becoming a staple of the SNL experience, typically present the weekly guest with a fresh comedic narrative. This particular episode, however, had an added green layer of fun. Yes, you guessed it right: it was all about Shrek.
But this wasn't just any routine mention or reference to the beloved character; Bad Bunny, a self-proclaimed Shrek aficionado, approached the SNL team in full Shrek regalia. Moreover, he took the bold step of pitching them a new Shrek movie concept. With a title as ambitious as "Shrek: Infinity," one could only expect the unexpected. Besides the much-loved trio of Shrek, Donkey, and Puss in Boots, Bad Bunny intriguingly added Michael Jackson to the mix. As outlandish as this may sound, the enthusiasm was so contagious that by the end, nearly everyone was donning costumes to live out the wild scenes from Bad Bunny's proposed script.
Shifting gears from Ogres to the star-studded human ensemble behind the show, this season's SNL cast boasts a plethora of familiar faces. Most of the cast members from the previous season, the 48th, have returned to grace the stage. This list includes household names like Michael Che, Mikey Day, Chloe Fineman, Kenan Thompson, and several others. Furthermore, a cluster of featured players has also made a comeback, such as Marcello Hernandez and Devon Walker. However, the one to watch this season is newcomer Chloe Troast, who is the only entirely new addition to the cast this year. Last but not least, the comedy ensemble Please Don't Destroy, comprising Ben Marshall, John Higgins, and Martin Herlihy, have continued to be an integral part of the SNL experience.
RELATED: Pete Davidson's 10 Best SNL Characters, Ranked
SNL's Refreshed Host Lineup: Challenging Times Meet Comedic Resilience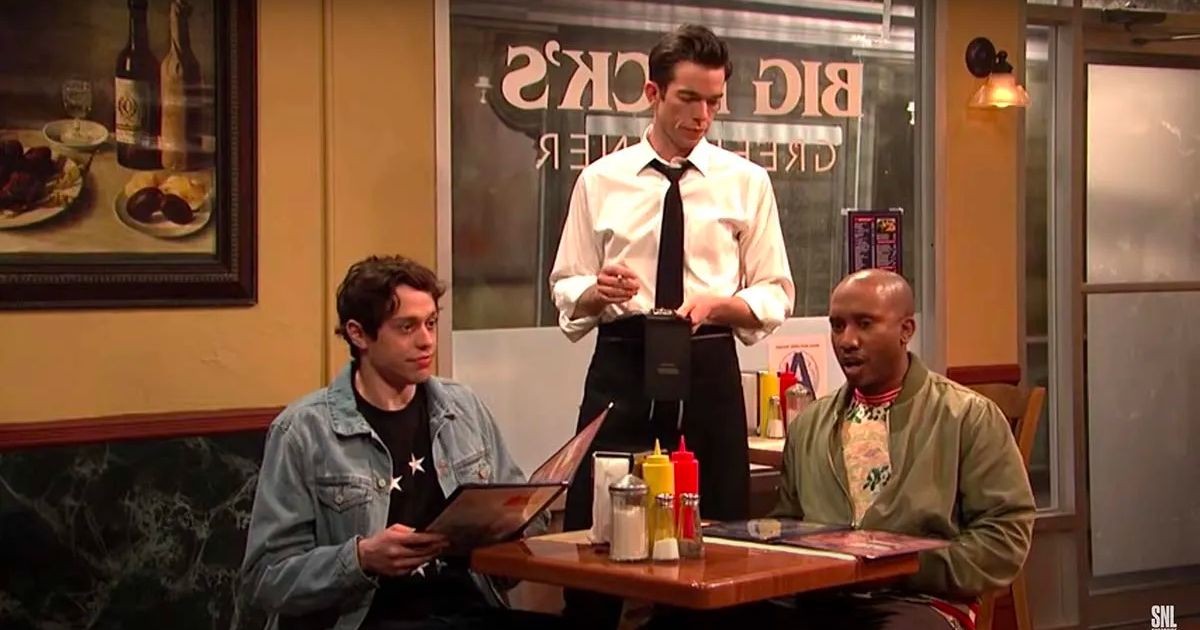 The lineup of hosts for this season marks a departure from previous ones. With the ongoing SAG-AFTRA strike, SNL has faced constraints in roping in actors for hosting duties, as they traditionally made appearances to promote their new projects. This practice now stands in violation of the SAG-AFTRA strike rules. This hurdle, however, hasn't dimmed the show's spirits. Instead, it has paved the way for comedians and musicians to step into the hosting spotlight. For the initial episodes of season 49, comedy and music have intersected beautifully with Pete Davidson, Bad Bunny, and Nate Bargatze taking center stage.
For those eager to catch the latest SNL episodes, you can tune into NBC or Peacock, every Saturday at 11:30 PM ET. And for those looking to take a walk down memory lane or simply binge on past comedic genius, Peacock has you covered with all 48 previous seasons of Saturday Night Live, waiting to be streamed.
on bbc news
on hindi news
on the news today
on channel 7 news
ôrf news
campo grande news ônibus
ôpera news
campo grande news greve de ônibus
l1 news horário dos ônibus
l1 news ônibus
lago azul news ônibus
news österreich
news österreich heute
news österreich aktuell
news öffentlicher dienst
news österreich corona
news öl
news österreich orf
news ö3
news österreich heute aktuell
news österreich sport
ö24 news
ölpreis news
öbb news
ösv news
österreich news krone
övp news
özil news
öffentlicher dienst news 2023
österreich promi news