Attack on Titan has entered its final season, and fans have been eager to see the story's epic conclusion. Eren, Mikasa, Armin, and Levi return in Attack on Titan: The Final Chapters, a special event that looks to wrap up the series in dramatic fashion. As we enter the terminal stage of this dark tragedy, many might wonder when they can see the next episode of the series. Don't worry, we understand that you all want to see if Eren rids the world of hatred, and we'll provide you with all the answers. Here is everything you need to know about Attack on Titan: The Final Chapters.
Editor's Note: This article was updated on October 29, 2023.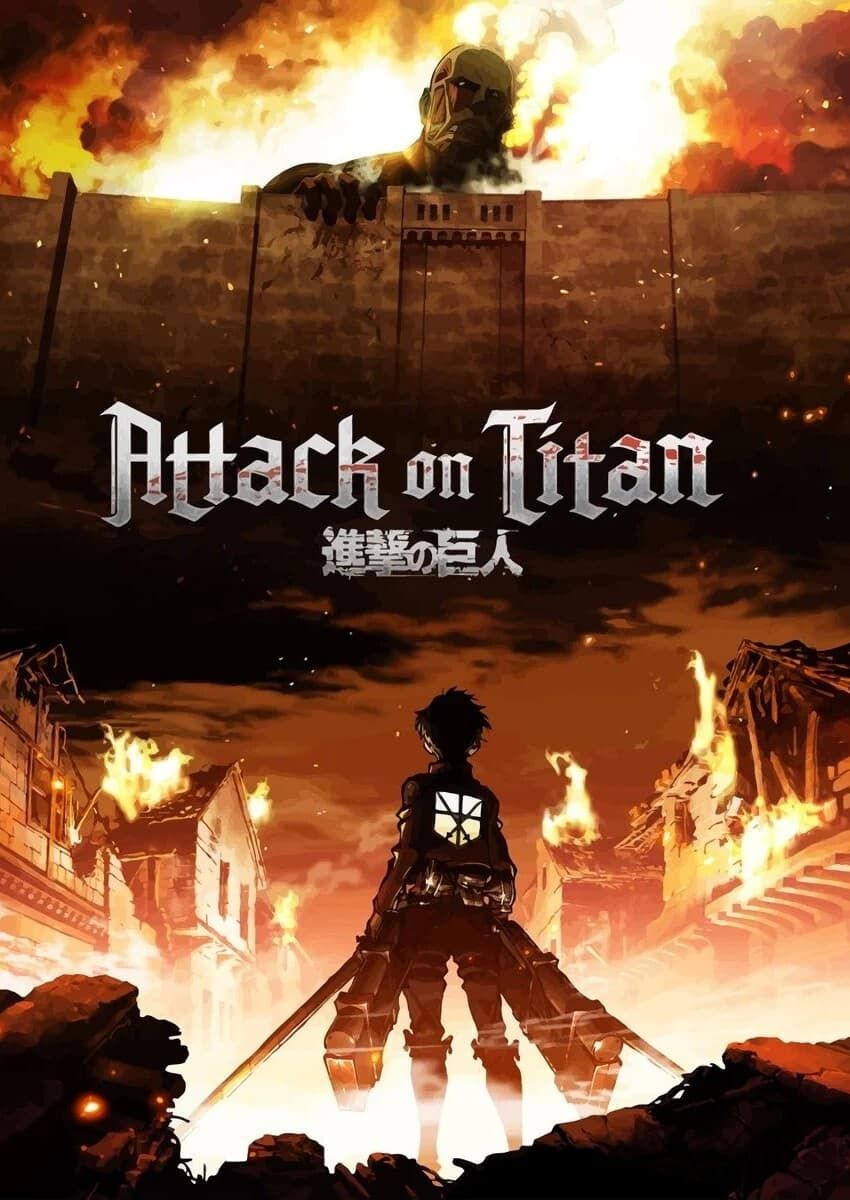 Attack On Titan
After his hometown is destroyed and his mother is killed, young Eren Jaeger vows to cleanse the earth of the giant humanoid Titans that have brought humanity to the brink of extinction. Humans are nearly exterminated by giant creatures called Titans.
Release Date

September 28, 2013

Cast

Marina Inoue, Hiro Shimono, Takehito Koyasu, Yûki Kaji, Josh Grelle, Bryce Papenbrook

Main Genre

Anime

Genres

Animation, Adventure, Action

Rating

TV-MA

Seasons

4
Previously on 'Attack on Titan'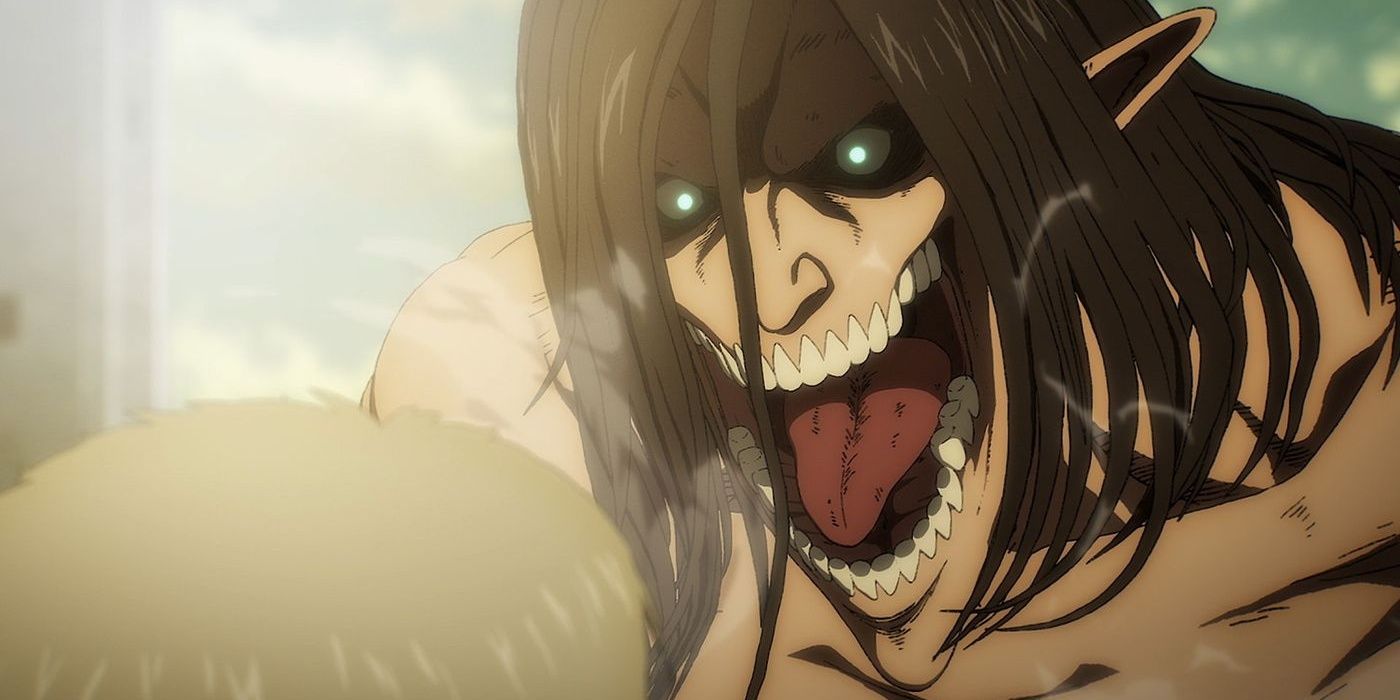 Attack on Titan (also known as Shingeki no Kyojin) is based on the manga of the same name. Created by Hajime Isayama, the series follows Eren Yeager, a young man who wants to rid the world of Titans after the deadly giants attacked his village and ate his mother. Eren enlists in the military and joins the Scout Regiment to rid the world of Titans for good.
The Scouts become more equipped to handle the threat as we learn more about the Titans. With his friends Armin and Mikasa by his side, Eren slowly works up the ranks and discovers an insane ability. He can turn into a Titan! Things take a significant turn once Eren unlocks the memories of the Attack Titan.
In Attack on Titan: The Final Chapters – Special 1, we see the beginning of the end. Eren now knows the history of the Titans, Ymir, the mistreatment of Eldians, and most importantly, how to finally end all of it. Eren's goal is to use his power to cause the Rumbling, having the Titans destroy everything in their path to wipe the slate clean. Our only question is, what happens now that our hero has become the biggest villain the world has ever known?
Related: From 'Black Mirror' to 'Attack on Titan': 10 Best Dystopian Shows of All Time, Ranked According to IMDb
Watch the 'Attack on Titan Special 2' Trailer
A new teaser trailer for Attack on Titan: The Final Chapters – Special 2 was released on July 2, 2023, and you can see it in the player above. Clocking in at just forty seconds, the trailer was released as part of the MAPPA x Crunchyroll Panel at Anime Expo 2023 in Los Angeles. The video offers brief glimpses of what's to come, and it's as exciting as it is foreboding.
The second trailer for Attack on Titan Special 2 was released on October 28. Unfortunately, the footage does not have subtitles, but MAPPA's signature visuals speak for themselves, this is the grand finale you don't want to miss.
Where Can I Watch 'Attack on Titan: The Final Chapters'?
All Attack on Titan episodes are streaming on both sub and dub on Crunchyroll. If you're not caught up on Attack on Titan, you can watch it on Crunchyroll by clicking the link below.
Will 'Attack on Titan Special 2' Be The Series Finale?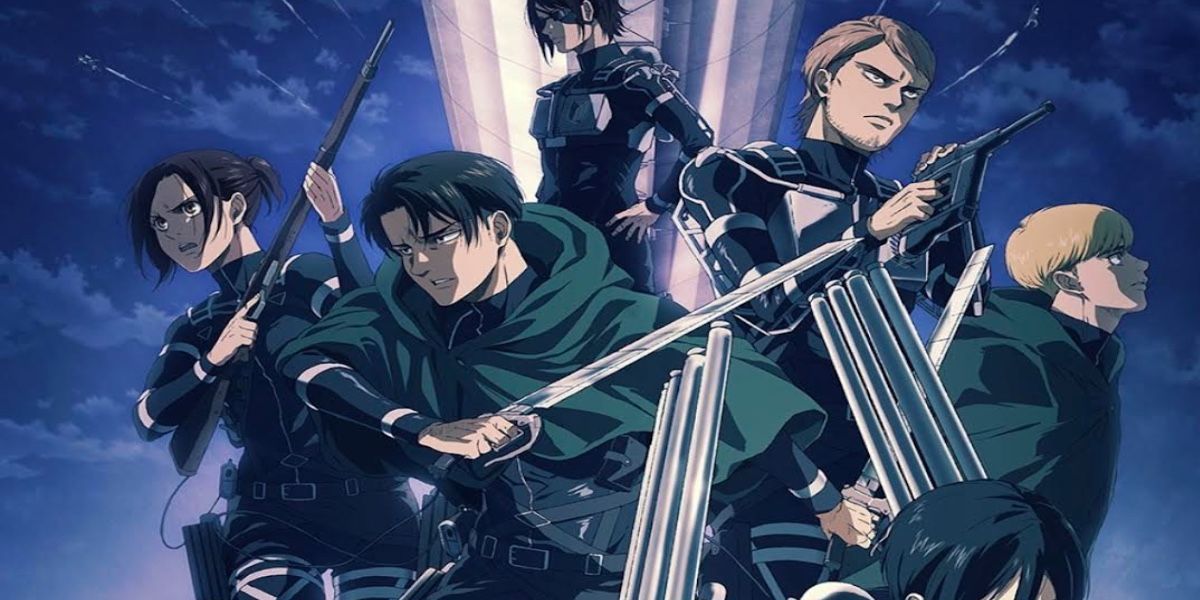 We are approaching the end of Attack on Titan, and the following special will likely be the last. Attack on Titan: Final Chapters Special 1 adapted chapters 131-134 of the manga. With the series only having five chapters left, we can see this next special being a little over an hour long as the story reaches its heartbreaking conclusion.
Does 'Attack on Titan Special 2' Have A Release Date?
Attack on Titan: The Final Chapters – Special 2 will be released on November 4, 2023. Eren's Japanese voice actor, Yuki Kaji, revealed on Twitter that he received the final script on June 8, 2023.
Who Are the Cast and Characters of 'Attack On Titan'?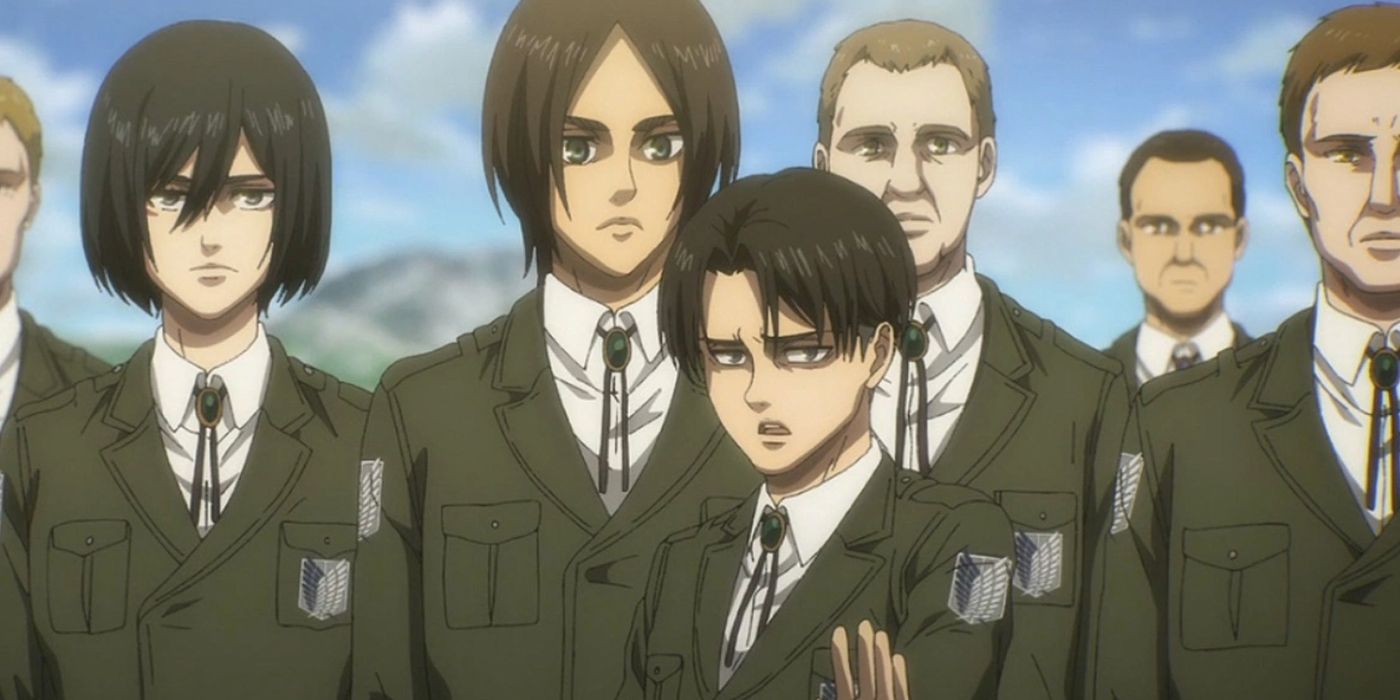 Attack on Titan is a worldwide phenomenon, and it has been dubbed in nearly a dozen languages. Easily the most popular are the original Japanese and English dub. Here is the entire cast of Attack on Titan: The Final Season.
Yuki Kaji (Japanese) / Bryce Papenbrook (English) as Eren Yeager
Yui Ishikawa (Japanese) / Trina Nishimura (English) as Mikasa Ackerman
Marina Inoue (Japanese) / Josh Grelle (English) as Armin Arlert
Hiroshi Kamiya (Japanese) / Matthew Mercer (English) Levi Ackerman.
Kishou Taniyama (Japanese) / Mike McFarland (English) as Jean Kirstein
Hiro Shimono (Japanese) / Clifford Chapin (English) as Connie Springer
Yoshimasa Hosoya (Japanese) / Robert McCollum (English) as Reiner Braun
Ayane Sakura (Japanese) / Lindsay Seidel (English) as Gabi Braun
Takehito Koyasu (Japanese) / Jason Liebrecht (English) as Zeke Yeager
Romi Park (Japanese) / Jessica Calvello (English) as Hange Zoe
Yuu Shimamura (Japanese) / Lauren Landa (English) as Annie Leonhart
Kensho Ono (Japanese) / Matt Shipman (English) as Floch Forster
Shiori Mikami (Japanese) / Bryn Apprill (English) as Historia Reiss
Manami Numakura (Japanese) / Amber Lee Connors (English) as Pieck Finger
Natsuki Hanae (Japanese) / Bryson Baugus (English) as Falco Grice
Kouji Hiwatari (Japanese) / Zeno Robinson (English) as Onyankopon
Related:'Attack on Titan' Season 4: Dubbing for Final Story Arc is Currently Underway
Other Shows Like 'Attack on Titan'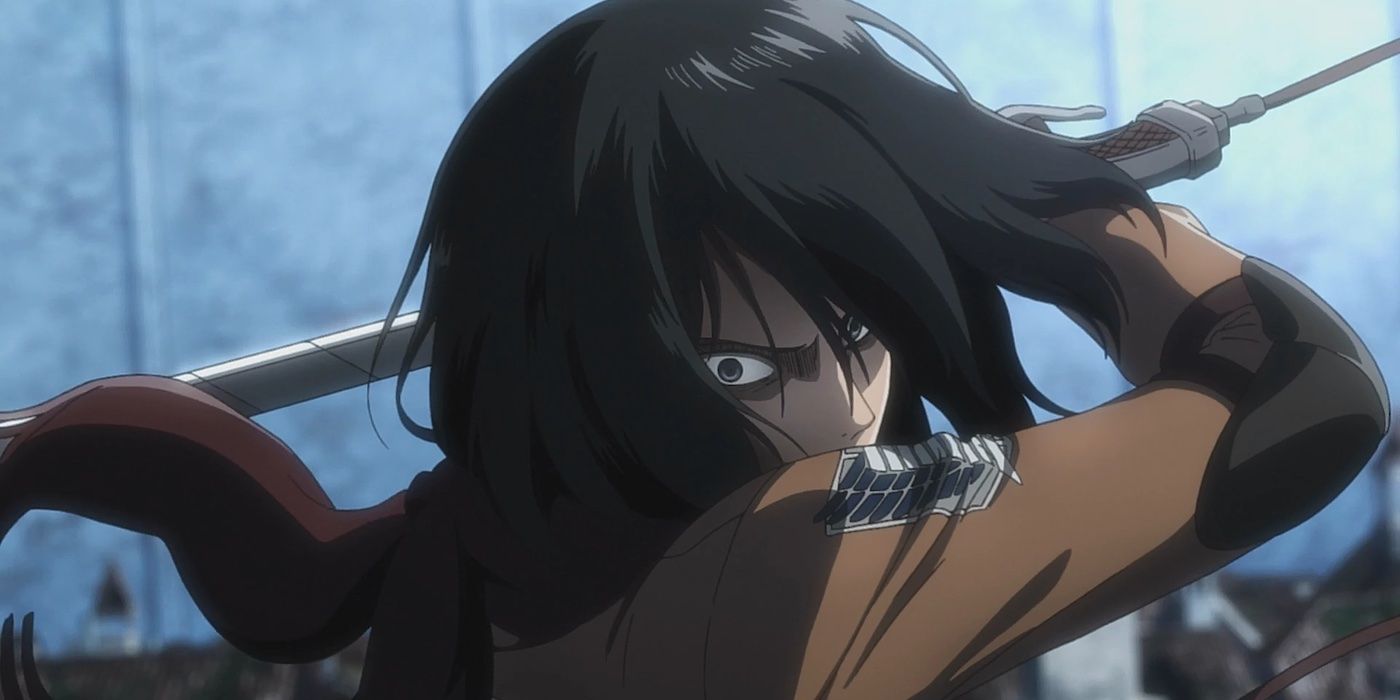 While waiting for the final chapter of Attack on Titan, now would be the perfect time to check out more dark fantasy stories. Here are three more anime to watch after Attack on Titan.
Vinland Saga (2019) – The Viking-themed epic isn't one for the faint of heart. Vinland Saga follows a young warrior named Thorfinn as he sets on a quest for vengeance. While not getting into spoilers, let's just say that Vinland Saga is the anime equivalent to Game of Thrones with its great action and emotional storytelling. The series is brought to life by WIT Studios, the company that gave us the first three seasons of Attack on Titan. Vinland Saga is a historical epic that will leave you speechless with how intense and emotional it can be.
Castlevania (2017) – Based on the video game franchise of the same name, Castlevania follows the last surviving member of the Belmont clan, Trevor Belmont. With Eastern Europe facing extinction at the hands of Vlad Dracula Tepes, Belmont must try to save the world. As Dracula and his legion of vampires prepare to end life as we know it, Belmont is no longer alone, and he and his ragtag group fight for humanity's survival. Castlevania is one of Netflix's best. It might not be for everyone, but it's one of the more underrated animated shows of the last decade. The show is dark, bloody and features stunning animation, making it comparable to Attack on Titan.
The Promised Neverland (2019) – Emma, Norman, and Ray live in an orphanage and discover the horrifying truth behind it. They must find a way to escape before it's too late. Life on the other side of the orphanage is their only hope for survival. The Promised Neverland has one of the best seasons of television. The Promised Neverland features an extremely young cast, but make no mistake; these children will feel like family once you reach Episode 2. The fight for freedom is a theme the series shares with Attack on Titan, and while it's equally as dark, the younger cast and setting make it feel unique.
on bbc news
on hindi news
on the news today
on channel 7 news
ôrf news
campo grande news ônibus
ôpera news
campo grande news greve de ônibus
l1 news horário dos ônibus
l1 news ônibus
lago azul news ônibus
news österreich
news österreich heute
news österreich aktuell
news öffentlicher dienst
news österreich corona
news öl
news österreich orf
news ö3
news österreich heute aktuell
news österreich sport
ö24 news
ölpreis news
öbb news
ösv news
österreich news krone
övp news
özil news
öffentlicher dienst news 2023
österreich promi news