The sky's the limit in A Million Miles Away, the ambitious new film that chronicles the inspiring real-life story of NASA flight engineer José Hernández. Michael Peña (Narcos: Mexico, Ant-Man and the Wasp: Quantumania) headlines the film as Hernández in an outing based on the astronaut's book, Reaching for the Stars: The Inspiring Story of a Migrant Farmworker Turned Astronaut. The heartwarming story stands out for its compelling ensemble cast and subject.
The plot tracks Hernández's humble beginnings in a migrant farmworker family and his decades-long journey from Michoacán, Mexico, and ag-rich San Joaquin Valley to 200 miles above the Earth when he arrived as an astronaut in the International Space Station. Directed by award-winning filmmaker Alejandra Márquez Abella (The Good Girls, Northern Skies Over Empty Space), with a screenplay from Bettina Gilois, Hernán Jiménez, and Alejandra Márquez Abella, the film also stars Rosa Salazar, Julio César Cedillo, Veronica Falcón, Garret Dillahunt, Sarayu Blue, and Bobby Soto.
"It's surreal watching my life on TV, on the screen," José Hernández told MovieWeb. In this exclusive interview, he shares more about how his own story became a motion picture and what he learned about life itself when he was in space.
Dreams Come True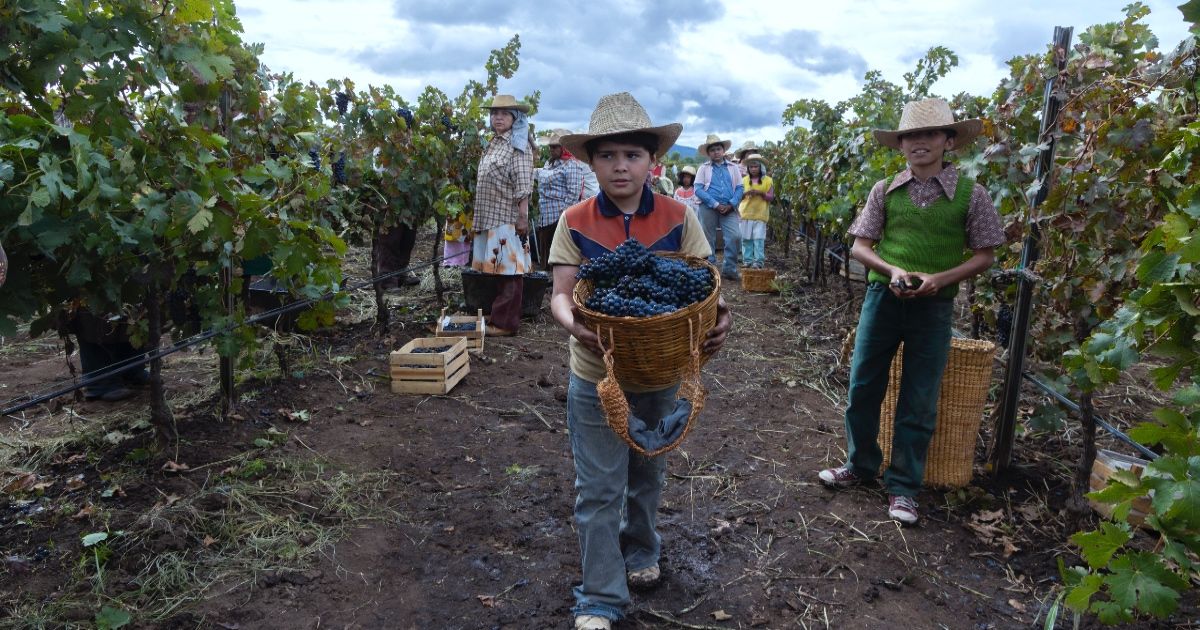 José Hernández dreamed big and worked hard. Thanks to the phenomenal emotional support and encouragement of his hard-working parents, relatives, and teachers, he went on to achieve a seemingly impossible goal, which A Million Miles Away captures to winning ends.
"I had had overtures from other folks to make a movie about my life story," he shared. "It wasn't until Select Films approached me, because I always looked at the background of who was asking me. Typically, it was producers that perhaps didn't have any experience or wanted to make a name for themselves. Select Films was a little different because they had just done McFarland USA, Secretariat, and Million Dollar Arm. They specialize in motivational pictures, and I said, 'You know, this is the film house where my story belongs.'"
Placing his trust in Select Films was a big deal. The film would be based on his book, "Reaching for the Stars: The Inspiring Story of a Migrant Farmworker Turned Astronaut." It had to capture all the moments of his life effectively. Hernández braved a nomadic life, helping his parents while also trying to fuel his own starry dreams. As an adult, he went on to work a bevy of technical assignments until NASA selected him to be a mission specialist in July 2008. That was on the STS-128 mission, which launched more than a year later, on August 28, 2009.
High Marks For The Director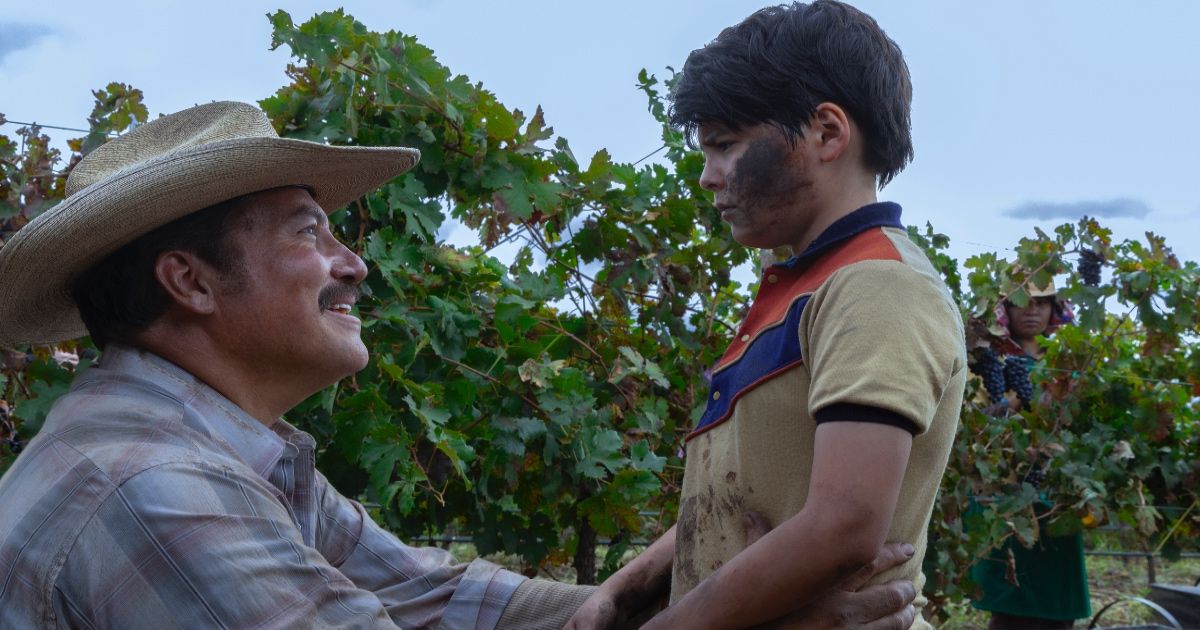 José Hernández was in good hands with director Alejandra Márquez Abella, whose film Northern Skies Over Empty Space (El norte sobre el vacío) nabbed Best Film at the 65th edition of Mexico's beloved Ariel Awards.
"Alejandra did a superb job finishing up the script, basically portraying my whole effort being a migrant farm worker to getting selected [at NASA], Hernández said. "She didn't make it about José [the character]. She made it about the fact that it was a community, a family effort… for me to get selected because without that help, there's no way I would have been able to make it. I mean, my dad's decision to stay in one place after [my teacher] Ms. Young told him that we needed to stay in one place, and my wife asking that profound question after [my] sixth rejection, I was ready to give up. 'What do they have that you don't have?' And me not knowing the answer until I went and found it, and then acquiring those traits. All these things happened, and she portrayed it very nicely in the movie."
Related: Michael Peña's 10 Best Movies, Ranked by Rotten Tomatoes
To be sure, the director offers a fitting tribute to the fierce loyalty and tenacity of the entire Hernández clan and creates a film for anybody who has a big, bold dream.
On Michael Peña and Outer Space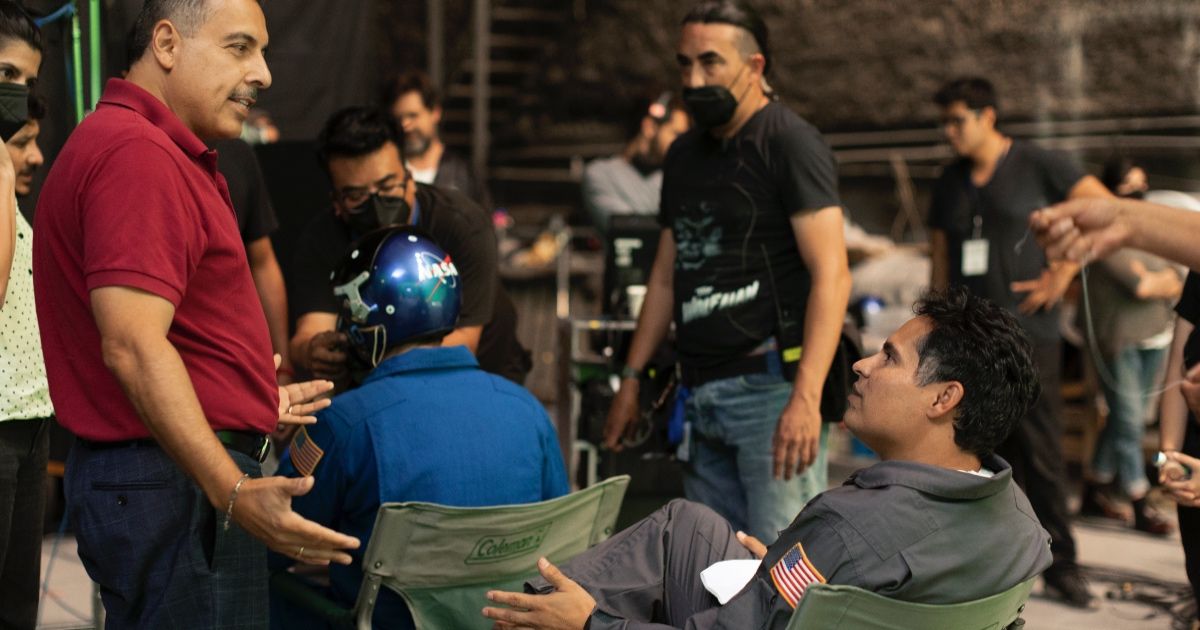 José Hernández was born in French Camp, California, to a family of migrant workers originally from the Mexican state of Michoacán. Much of his childhood was spent on the road, following the seasonal harvests and working beside his parents in the fields. He spoke only Spanish until he was 12 and due to the nomadic nature of his life, only attended school sporadically. His father, ever intrepid, gave him a set of life skills, which he used, and he went on to finish high school and earn a bachelor's degree in electrical engineering, then a master's degrees in electrical and computer engineering. He still lives in Stockton, California, and runs the aerospace consulting firm he co-founded, Tierra Luna.
In discussing A Million Miles Away, he praises Michael Peña's commanding performance, noting that the Narcos: Mexico actor effective captures his persona. Juan Pablo Monterrubio plays the character as a boy. "Michael brought a lot in the sense that he's a lot like me. He's a Mexican American. His grandparents come from Mexico. He understands the furrows of an immigrant, of a migrant. He understands the issues of having self-doubts," Hernández shared, adding:
He was able to get those feelings and emotions portrayed in the movie as I went from being a migrant farmworker to […] training as an astronaut. You see those self-doubts, and you see how he wrestles with those demons and overcomes them and has become successful.
He went on to say that he and Peña had in-depth conversations about his life and the film process. "It was like I was talking to myself. Unfortunately, when he got named [for the film], we were still in the pandemic, so we had a lot of Zoom calls. He got to know me pretty well — my personality, my sense of humor, and I think he reflected that very well in the character."
Related: The Most Inspiring Movies Based on a True Story
Hernández's story of boldly going where many people have only dreamed to go — outer space — is inspiring all around. When asked what he learned about life, or "existence" for that matter, while he was in space, the astronaut said:
"I don't get asked a lot. I would say that what I have learned is… you know people don't understand how fragile our world is with respect to the environment. I was up there, and you go around the world once every 90 minutes. One day, I wanted to enjoy a sunrise and the sun was coming above the Earth's horizon, and you wait for it for the right moment. You see the sun's rays hit the earth and the atmosphere, where you're able to see the thickness of our atmosphere. And let me tell you a scary thing. It looks so delicately balanced."
"I became an instant environmentalist," added Hernandez, who still lives in Stockton, California, running the aerospace consulting firm he co-founded, Tierra Luna. "I said, 'the environmentalists are correct down there; we should be good stewards of our planet because this delicate, balanced ecosystem can be upset to the point where our atmosphere can escape into space if we're not careful.' That's what they suspect happened to Mars. Mars has less than 1% of the density of our atmosphere, but they thought at one point it used to have a full atmosphere, but because of some type of greenhouse effect, it escaped. And the same thing can happen to our planet."
So, this is when I promised myself, 'I'm going to preach the good gospel of being environmentally responsible when we're down here and take care of our planet.'
A Million Miles Away, from Amazon Studios, is available on Prime Video September 15.
on bbc news
on hindi news
on the news today
on channel 7 news
ôrf news
campo grande news ônibus
ôpera news
campo grande news greve de ônibus
l1 news horário dos ônibus
l1 news ônibus
lago azul news ônibus
news österreich
news österreich heute
news österreich aktuell
news öffentlicher dienst
news österreich corona
news öl
news österreich orf
news ö3
news österreich heute aktuell
news österreich sport
ö24 news
ölpreis news
öbb news
ösv news
österreich news krone
övp news
özil news
öffentlicher dienst news 2023
österreich promi news